Tuition Rates for 2022-2023 Academic Year
Tuition for the 2023-2024 Academic Year has not yet been determined. The current year tuition is listed below for reference.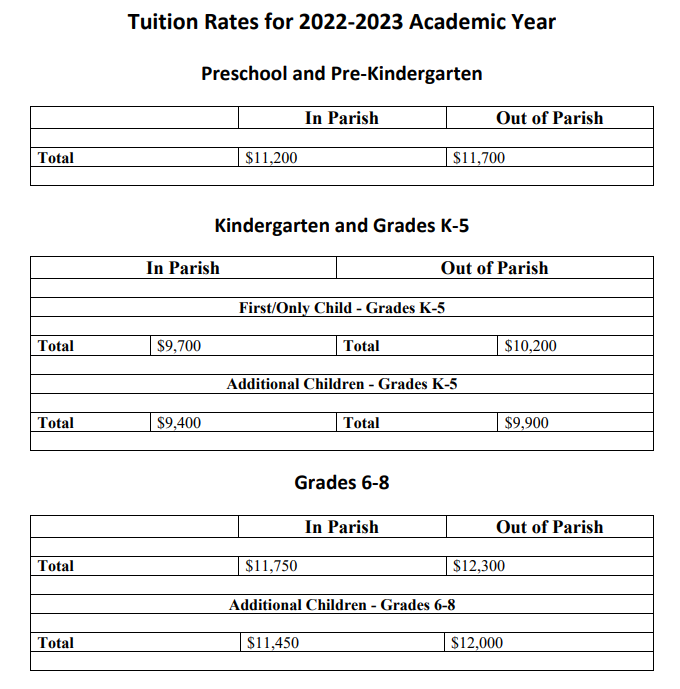 Additional Tuition Information
To qualify for Parishioner tuition rates, a family must be registered with Saint Joseph Parish and have contributed to the Offertory regularly during the current and previous year.
Above rates include fixed fees charged or listed separately in previous years.
Above rates include classroom supplies purchased by families in previous years.
The additional child discount does not apply to PS, Pre-K and International Students.
Tuition payments are made through the FACTS Management Company. You may choose to pay in full or in scheduled installments.
Registration Fee
Once an applicant is accepted, a non-refundable $500 registration fee is required to reserve the seat for the incoming student. The deposit will be automatically applied to the next year's tuition.
Financial Aid
Financial Aid is available for qualifying families. Applications are also facilitated through