September 16, 2019 • Issue 4
"Dear Lord, thank you for all of the food and water we have to stay healthy during the last days of the summer heat. Thank you for all of our teachers and wonderful school community. We could not ask for a better one. Also, please look over our preschool, pre-k, and kindergarten students as well as our transfer students who are now at our school. Finally, please help everyone impacted by Hurricane Dorian by providing shelter, food, and safety for all the victims. Amen."
Jack, grade five
Dear Parents,
I am not exaggerating when I tell you we are all just so delighted to be back at school! It is as if we never left for the summer as we all adjust to the routines and expectations of a new school year. I am sure that you feel the warmth, energy, and enthusiasm of all when reading the weekly blasts. We are truly blessed to be part of such a wonderful community!
We gathered with MHMS on Friday morning for our Opening School Mass hosted by the eighth-grade students. The students were extremely well behaved and engaged in the Mass, participating in song and prayer. The Choir sang beautifully, and I must thank them as they sang one of my favorite songs, Awesome God!
We look forward to seeing all of you at our Back to School Night this Thursday beginning at 6:30 p.m. in the Kennedy Center (gym). We will all gather for a short time and then you will follow the teachers back to their classrooms to learn about your child's program for the 2019-2020 school year.
As usual there is a lot going on, so I am writing to bring you up-to-date.
FIFTH GRADE PLAY
We are excited to announce that the grade five students will be performing Frozen Jr. in late November as the fifth-grade play. All of the students in the school gave a big cheer when we made that announcement:)!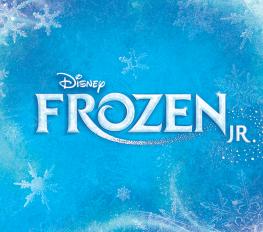 LIBRARY NEWS
For anyone interested in volunteering in the library, we will be having a training for new volunteers on Thursday September 19th and 26th at 8:15. It should last about 10 minutes.
SANDY HOOK PROMISE
Saint Joe's will once again be taking part in the Sandy Hook Promise initiative Start with Hello, which will be September 23rd to the 27th. Start with Hello teaches students to reach out and include peers who may be feeling socially isolated in order to create a culture of inclusion and connectedness. This year through funding by Disney, the Sandy Hook Promise was able to put the presentation in a fun and exciting new digital format for grades K-5 to use free of charge. Ms. McShane will present to each class, through Start with Hellos, three simple steps:
See Someone Alone

Reach out and help

Start with hello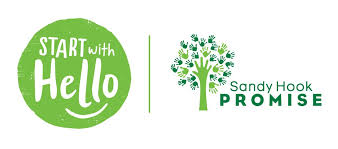 PSA UPDATE
Thank you to Meghan Sutherland and Megan LaPorte for chairing our first PSA meeting of the year. The meeting was well attended and purposefully we have only scheduled four meetings for the year, so we hope that you put the dates on your calendar. At the PSA meeting, we talked about the need for pizza teams and lunch parents. The students love pizza days and the Lunch Box program, but both are completely dependent on parent volunteers, so please assist if you can.
LUNCH DUTY
Thank you to Mrs. Horrigan, Ms. Harris, and Ms. McShane for the very clever lunch program video. If you have not watched it, you should, as it is a hoot while also being informative.
AFTERSCHOOL CLUBS
You should have received fliers for Student Council, Future Problem Solvers, Cub Scouts, Afterschool Clubs and Band. Please make sure to return the paperwork according to the timelines.
TEACHER PAGES
A parent who has been at St. Joe's for many years told me the other day that she did not know that the teachers have "teacher pages" on the school website. The pages often list schedules and/or homework, so you may want to look at them.
STUDENT SERVICES
We are excited to announce that, as part of our proportionate share from Needham Public Schools, we will be able to offer speech therapy and social pragmatics to students who qualify for those services through their IEPs (Individual Education Plans). Mrs. Schell has reached out to the parents whose children qualify, to let them know that they will be able to receive their services right here at school.
We are also happy to have Mrs. Goldner back, through the same funding from Needham Public Schools, as she works in the Learning Center with Mrs. Schell and Mrs. Smith.
CUB SCOUTS
Many thanks to Miss McShane, Mr. Kantarges, Ryan, Josh, and Dominic for their wonderful Cub Scout recruiting efforts! The boys were so professional and did an amazing job sharing their enthusiasm for Cub Scouts. The classes were very receptive, and we hope to get many new recruits to our pack this year! Thank you all again for your time and efforts - it is very much appreciated!
FRIDAY FOLDERS & THE ELECTRONIC BACKPACK
As you will have seen by now, every Friday your students bring home a red folder with important notices. If you lose one, you may now access them electronically via RenWeb.
Log into RenWeb, and in the menu on the left-hand side, click on "Resource Documents." Right now, you will find a blank CORI form and the information sheets about the 4th grade mother-daughter and mother-son book clubs.
FIRE DRILL
We had our first fire drill of the school year in both buildings and the fire fighters were quite pleased at how well the students exited the building. I was really impressed with the students from the Early Childhood Building, as it was on day two and they exited perfectly.
CHOIR
Choir practice for all students in grades four and five begins this Wednesday afternoon from 2:40-3:15 p.m. and continues each week during the school year.

Thank you to Nicole MacLaughlan for planting the flowers at the entrance to the school.
BAND
The music demonstration on Wednesday afternoon was fantastic. We are hopeful that many of our students in grades three through five participate in Band. Students will begin Band on Thursday, October 3rd and lessons are right after school. Miss Murphy is our liaison and will oversee homework as well as
dismissal while the students take lessons with the talented Mrs. Zevos. Band forms are due back in the office this week.
UNIFORM CLOSET
A reminder that the Uniform Closet is open every day. All you need to do is stop in to the office and pick up the key. A big thank you to Karen Calton for agreeing to organize the uniforms! We ask that if you bring uniforms back, that you please hang them up or fold them. This will help us to keep the closet neat throughout the year.
GYM EQUIPMENT
For those families that were at St. Joe's last year, you know that when we had our Bruins Rally, they offered to send us a pallet of Bruins hockey equipment. Much to the delight of Mr. Beranger, the equipment has arrived, so the students will be able to begin using the equipment in gym classes soon.
CORI FORMS
Please make sure to bring your licenses to fill out CORI forms at our Back to School Night. This is also a reminder that CAP sessions are on the school calendar.
RELIGIOUS EDUCATION
A note from Melissa Harrigan, Director of Religious Education:
The St. Joseph Religious Education programs are in desperate need of Confirmed and practicing Catholics to join us as volunteer catechists in grades 1-7. Lesson plans and all materials are provided to grades 1-6 catechists. Our greatest needs are:
Sunday
Grade 7 (7:00-8:00 p.m.)
Monday
Grades 1, 3, 4, 6 (4:15-5:15 p.m.)
Wednesday
Grade 1 (4:15-5:15 p.m.)

For more information, please contact:
Grades K-6: Melissa Harrigan mharrigan@saintjoes.com
Grade 7: Debbie Coyle dcoyle@saintjoes.com

Will you answer God's call to help our parish's children
experience God's love and grace?
DEVELOPMENT UPDATE / BOOSTERTHON FUN RUN
Parents and Families—this year our fall fundraiser is the Wild West Fun Run! The Fun Run is a two-week program that kicks off with a Pep Rally on October 10, 2019. Families will then gather pledges for every lap your student runs (30-35 laps) at the Wild West Fun Run on October 23, 2019. This year our goal is to raise $20,000 for Saint Joseph Parish Schools and we need your help! We have asked the experts at Boosterthon to power our fundraiser to make it easier, more profitable, and more fun.
Students will also experience an amazing character theme, MINDSPARK: WILD WEST! Booster's most exciting theme yet combines S.T.E.A.M. skills (Science, Technology, Engineering, Arts, and Math) with character-building. While they're teaming up with the MindSpark Kids to save Dr. Shock, our students will learn five-character traits that will help strengthen themselves and our world.
Donations will go directly toward our schools. So please help our school by getting pledges from family and friends and entering them on FUNRUN.COM. Families are invited to come out and cheer on our students at the Wild West Fun Run on October 23, 2019. Thank you in advance for your support!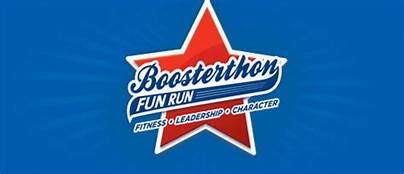 Looking forward to seeing you all on Thursday night!
Warm regards,
Charlotte Kelly
Principal