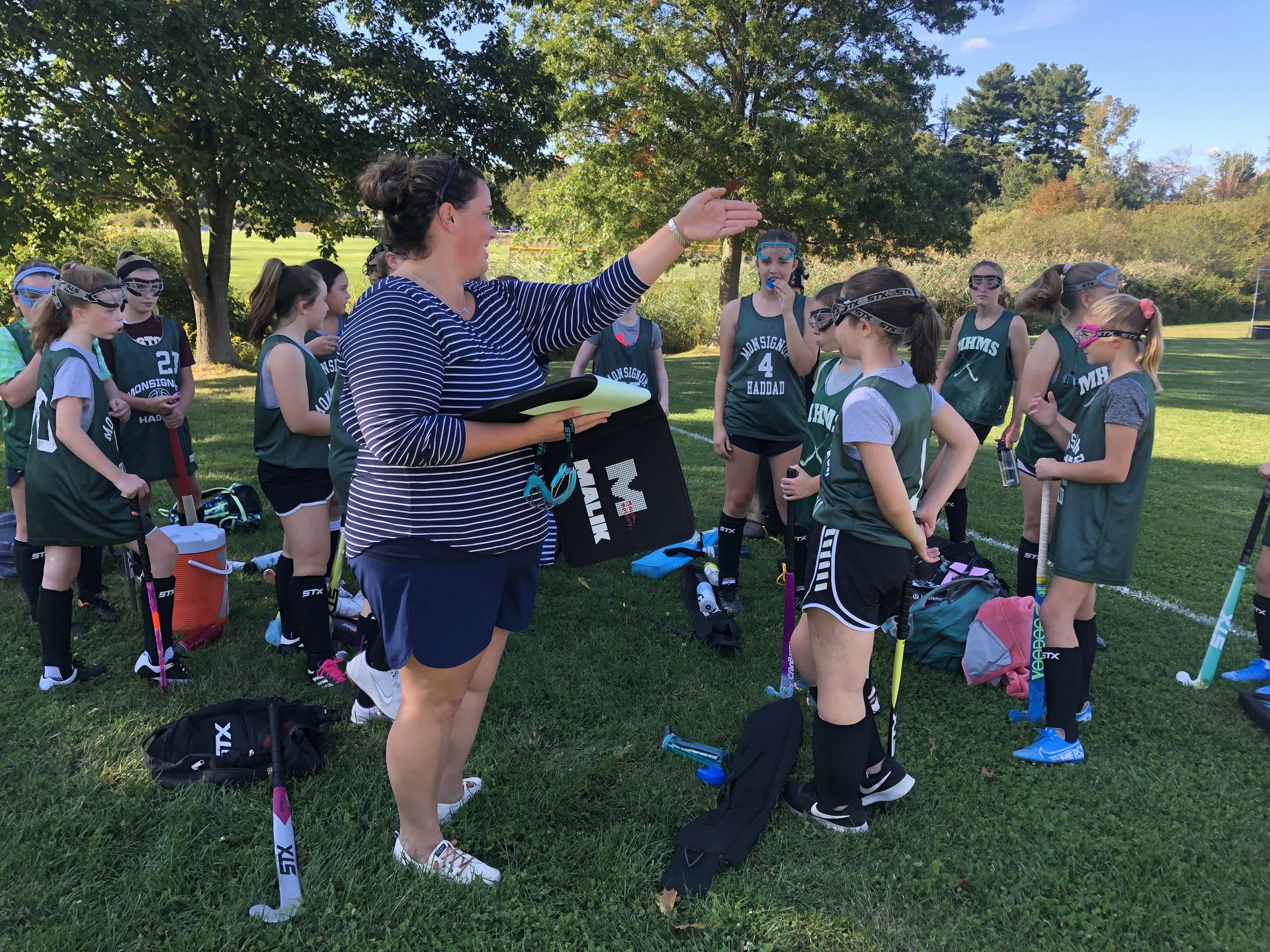 Congratulations to Coach McCabe, Coach Maggie, and the MHMS Field Hockey Team for opening their season with a 1-0 win over Montrose this week! Come cheer them on at their next match on Tuesday at 3:45 pm at Pollard Middle School in Needham.
Dear Friends and Members of the MHMS Community,
The end of September has arrived and with it the conclusion of the first month of the school year. Summer is behind us and the crisp cool weather of autumn has appeared.
As you know, we have added approximately 4 extra early release days to the calendar this year. This extra time allows us to review our curricular goals, incorporate new data and trends in our instruction and collaborate more closely with the teachers in St. Joseph Elementary to facilitate a more cohesive and consistent curriculum for the majority of our 6th grade students who come from SJES.
The meeting time also helps us schedule and prepare for the future meetings which will be required in advance of the 5-year report we must submit in 2021 to maintain our accreditation with the New England Association of Schools and Colleges.
I will also be calling all of our 6th grade parents to ask for input about your sons' and daughters' transition to MHMS, suggestions on what we can do to make the transition better, listen to concerns and hear about your short and long term educational plans.
Thanks to Toni Simmons, Karen Calton and all the parent volunteers who helped to make the McGolf outing such a success.
May the bounty of the harvest season be a reminder of the love God has for us and the care and concern we must have for those who are in need.
Happy fall,
Jay MacDonald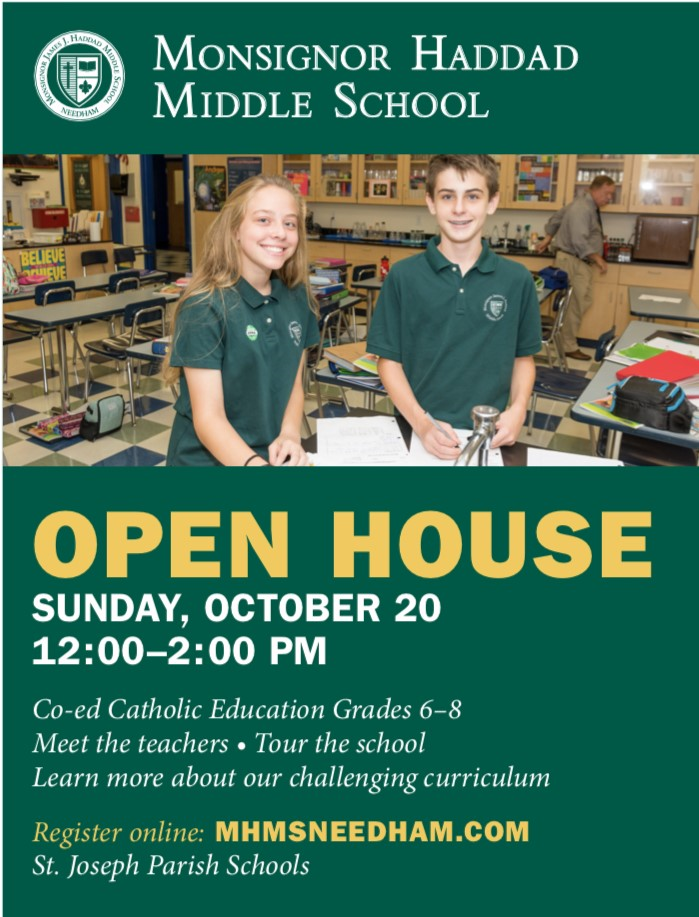 PROSPECTIVE STUDENT OPEN HOUSE
OCTOBER 20, 12 - 2 PM
Our fall Open House for prospective students will be Sunday, October 20, 12 - 2 pm. We are already fielding inquiries for the 2020-21 school year. Please help spread the word among your friends in the elementary school, work colleagues, neighbors, sports teams, and parish as personal referrals are our most powerful marketing tool.

How can you help?
Save the photo above (on mobile devices hold your finger on it) and email it to a friend or share on your social media.
Share our social media promos and posts with others. Great things are happening here at MHMS and we want to get the word out! Give our posts a Like, a Share, or add a positive comment.
Encourage families you know in grades 4 and 5 in St. Joe's Elementary to attend the dedicated MHMS coffee on Tuesday, October 8, 8:15 am. RSVP here.
6/7th MHMS parents are encouraged to attend a coffee and roundtable discussion on Wednesday, October 9, at 8:15 pm.
Know someone with children considering PreSchool (age 3) -Grade 5? Be sure to let them know about our outstanding elementary school right next door, St. Joe's. The St. Joseph Elementary Open House is Wednesday, Oct. 16 at 8:30 am. Welcoming new families into either school is a win for Catholic education, and today's St. Joe's Joeys are tomorrow's MHMS Gators.
Yard signs - we have a few extra yard signs available to showcase our open house. Especially if you do not live in Needham, please consider putting one in your yard if you live in a visible location.
September 30
$3 Tag Day to Support Hurricane Dorian Relief
XC Practice
2:45 - 4 pm
Field Hockey Team Mtg
2:45 - 3:15 pm
October 1
Field Hockey vs Needham
3:45 pm
Pollard Middle School
October 2
XC Practice
2:45 - 4 pm
Robotics
3 - 4:15 pm
October 3
Forensics
2:50 - 4:05 pm
Field Hockey Practice
3:30 - 5 pm
October 4
Liturgy hosted by Grade 5
Please Join Us!
October 6
CAP Training
7 - 9:30 pm
Library
October 7
XC Practice
2:45 - 4 pm
October 8
4/5 Grade Parent Coffee
8:15 am
Dining Room
X Block
1:45 pm
Field Hockey vs Dover
3:45 pm
Dover Middle School
October 9
6/7th Grade Parent Coffee
8:15 am
Dining Room
MHMS XC
2:45 - 4 pm
HSPT Math Prep
2:45 - 4:45 pm
Robotics
3 - 4:15 pm
October 10
Boosterthon Begins
MHMS Forensics
2:50 - 4:05 pm
Field Hockey Practice
3:30 - 5 pm
October 11
Faculty Retreat - No School
7B SEPTEMBER SERVICE PROJECT - 3 ON 3 BASKETBALL
This month 7B is raising money to aid the people of the Bahamas impacted by Hurricane Dorian. On Monday September 30, there will be a $3 tag day and 3-on-3 basketball tournament after school. Teams should sign up ahead of time with Ms. Spence. The tournament will begin at 2:45 in the gym. The cost is $3 per player. All money raised will be donated to Catholic Relief Services.
If you have any questions, please see Ms. Spence or send an email to espence@saintjoes.com. - Ms. Spence
OCTOBER AFTER SCHOOL STUDY HALL
Families interested in After School Study for October may sign up online now.
LUNCHTIME ELA CLUB
Ms. Spence and Mrs. Jensen are pleased to again offer their lunchtime ELA club to all students. ELA Club is a time for students to talk about books they are reading, learn about new suggestions, and even share their own writing. This club is free and meets on the following days:
Sixth Grade: B Days
Seventh Grade: G Days
Eighth Grade: C Days
HSPT BOOT CAMP
Registration is open for our HSPT Boot Camp. Eighth graders taking the High School Placement Exam may sign up for the math, language arts, or both courses to help prepare for the test. Mrs. Jensen will be facilitating the Language Arts portion and will meet Saturdays 10/19, 10/26, 11/2, and 11/9 from 8:30 - 10:30 am. Math will be facilitated by Mrs. Corcoran Wednesdays 10/9, 10/23, 11/6, and 11/13 from 2:45 - 4:45 pm. MHMS students have historically performed very well on this exam, with more than half scoring in the "High" category, the highest possible.
To register please print and submit with payment the form below. Registration due by Oct. 4.
PRAYERS REQUESTED
Annie Calton, sister of Caroline and KathErine grade 6, who underwent surgery today on her arm

The repose of the soul of the uncle of Mrs. Keeley
SUCCESSFUL EVENTS; SOCIAL OCTOBER 17
The McGolf half day event was a huge success! Over 55 MHMS students enjoyed the afternoon hitting balls and playing putt putt. Stay tuned for upcoming events!
The Parent Social after Back to School night was also very well attended and a great time was had by all. We are planning another social event for October 17th - details to follow.
We are here as a resource please let us know if you have any questions. - Karen and Toni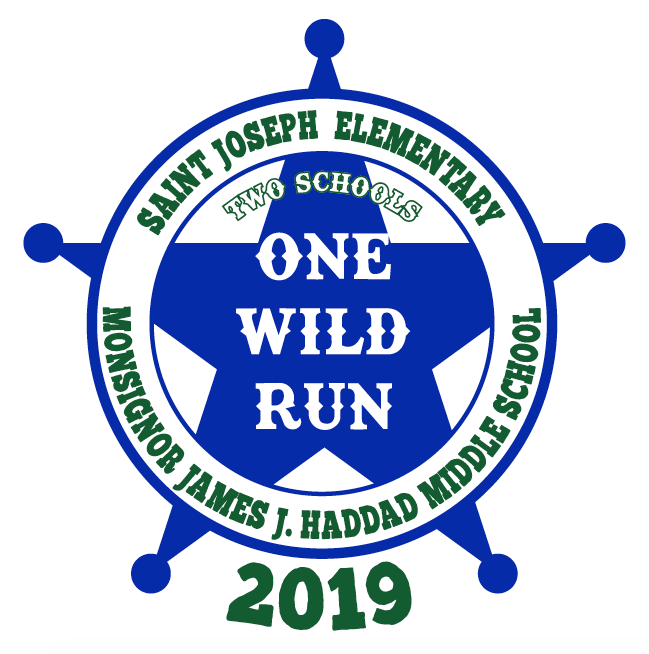 BOOSTERTHON FUN RUN REGISTRATION
Registration for the Wild West FunRun is now open for those families who want to get a head start on registering their student(s) and start getting pledges. Families can register their student(s) at FunRun.com or click here
Note: The School Code is: 724-262
All students will be receiving a Fun Run packet at the Kick Off Pep Rally on October 10, 2019.
Students will be getting pledges for the number of laps they will complete, (30-35 laps) at the indoor Fun Run on October 23, 2019. A pledge of $1 per lap will come out to $30 - $35. Students can also receive flat donations for the Wild West Fun Run. All pledges will be entered online at Funrun.com.
Our goal is to raise $20,000 for our schools with pledges from family, friends, and relatives.
For more information on the Wild West Fun Run please enjoy this short video click here

HIGH SCHOOL MISSION TRIP FOR SUMMER 2020, INTERESTED?
Information night for students and families on Wednesday, October 9th at 7:00 PM in the Middle School dining room.
St. Joseph Parish is exploring the idea of sponsoring a faith-based service trip for high school students at the end of the school year next June. Deacon Bob and seminarian Steven Restrepo have asked Regina O'Connor from "Vacations That Give", a ministry of the Sisters of Saint Anne, to share with us some details on a possible mission trip to Houston, TX, to provide help to local families still living in the devastation of Hurricane Harvey.
The evening is informational only – you are not committing to anything by attending. Come learn what the week will look like, the type of work, faith-building opportunities, the costs, and expectations for those making the trip. Mission trips have been an important of our parish's history. Be part of creating new memories by serving others as our Lord taught us.

ST. JOE'S BASKETBALL LEAGUE SIGN UPS
Online registration for the 2019-2020 season of St. Joseph's Basketball Program (boys and girls in grades 5 - 8) is open! Students who do not live in Needham are still eligible for this program because they go to school in Needham. Sign ups close November 2. Call Program Director Steve Blomberg at 781-444-7782 with questions.
(Please note this is different than MHMS Basketball. This is a Needham town program.)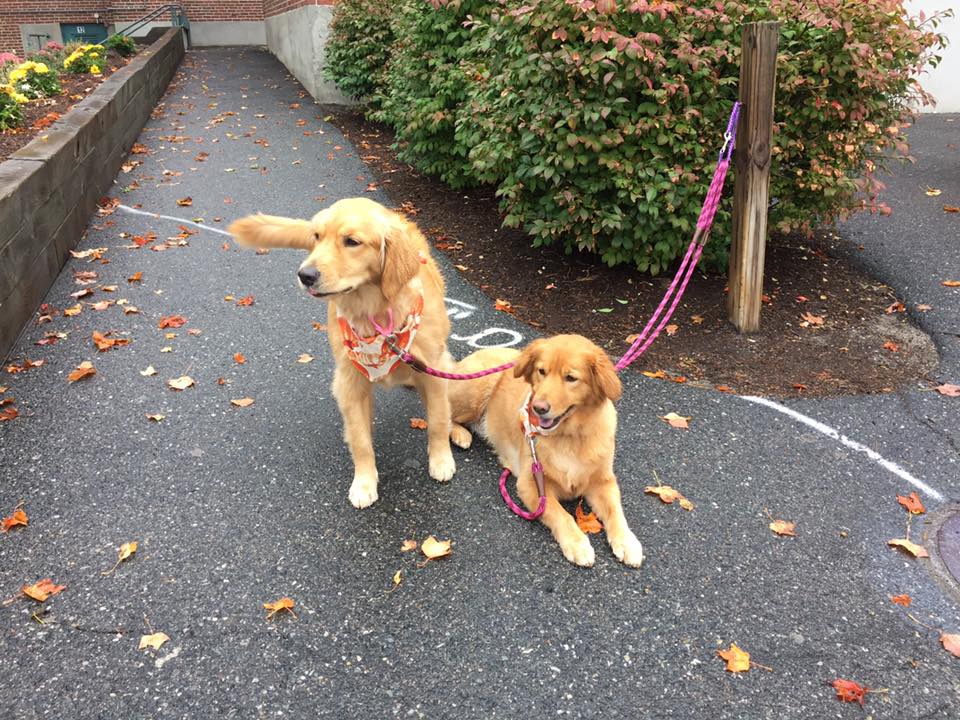 BLESSING OF THE ANIMALS - OCT. 5, 2:30 PM
In celebration of the Feast of St. Francis, we invite you to our annual Blessing of the Pets. Please join us as we celebrate the gift God has given us in all his creatures, especially those who are our companions. This outdoor service will be held in the school parking lot. All animals should be leashed or contained in a safe carrier.
The Anton's Coats for Kids drive begins Oct. 14. There will be a collection bin in the Dining Room.
The date for the 7th grade attending BC TV Mass during Catholic Schools Week has changed from Thursday, Jan. 30 to Tuesday, Jan. 28.
We are currently looking to expand our substitute teacher list. Any interested parents are asked to contact Mrs. Ross at pross@saintjoes.com.
Grocery shop at earn money for your school! - If you shop at Stop and Shop in Dedham be sure to register here with the A+ School Rewards Program to help Stop and Shop support area school. Register here.
MHMS IS FULLY CONNECTED
Please like us on Facebook, and follow us on Twitter @MHMSGators, Instagram, and LinkedIn to stay abreast of the latest news.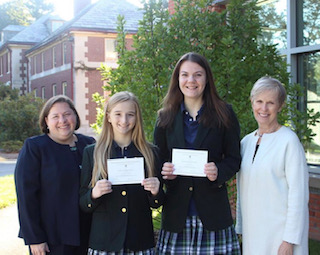 ALLIE MEYERS MHMS'16, UA'20 RECOGNIZED AS NATIONAL MERIT COMMENDED STUDENT
Ursuline Academy senior and member of the MHMS Class of 2016 Allie Meyers (left) has been named a Commended Student in the 2020 National Merit Scholarship program. Allie is among only 34,000 students nationwide who were named Commended Students this year by virtue of their performance on the 2018 PSAT/NMSQT qualifying test. Congratulations Allie!
HAVE ALUMNI NEWS TO SHARE?
We are always excited to hear about what our Gator Graduates are up to since leaving MHMS.
If you have alumni news to share, please email Jill Meyers jmeyers@saintjoes.com or use the link below: