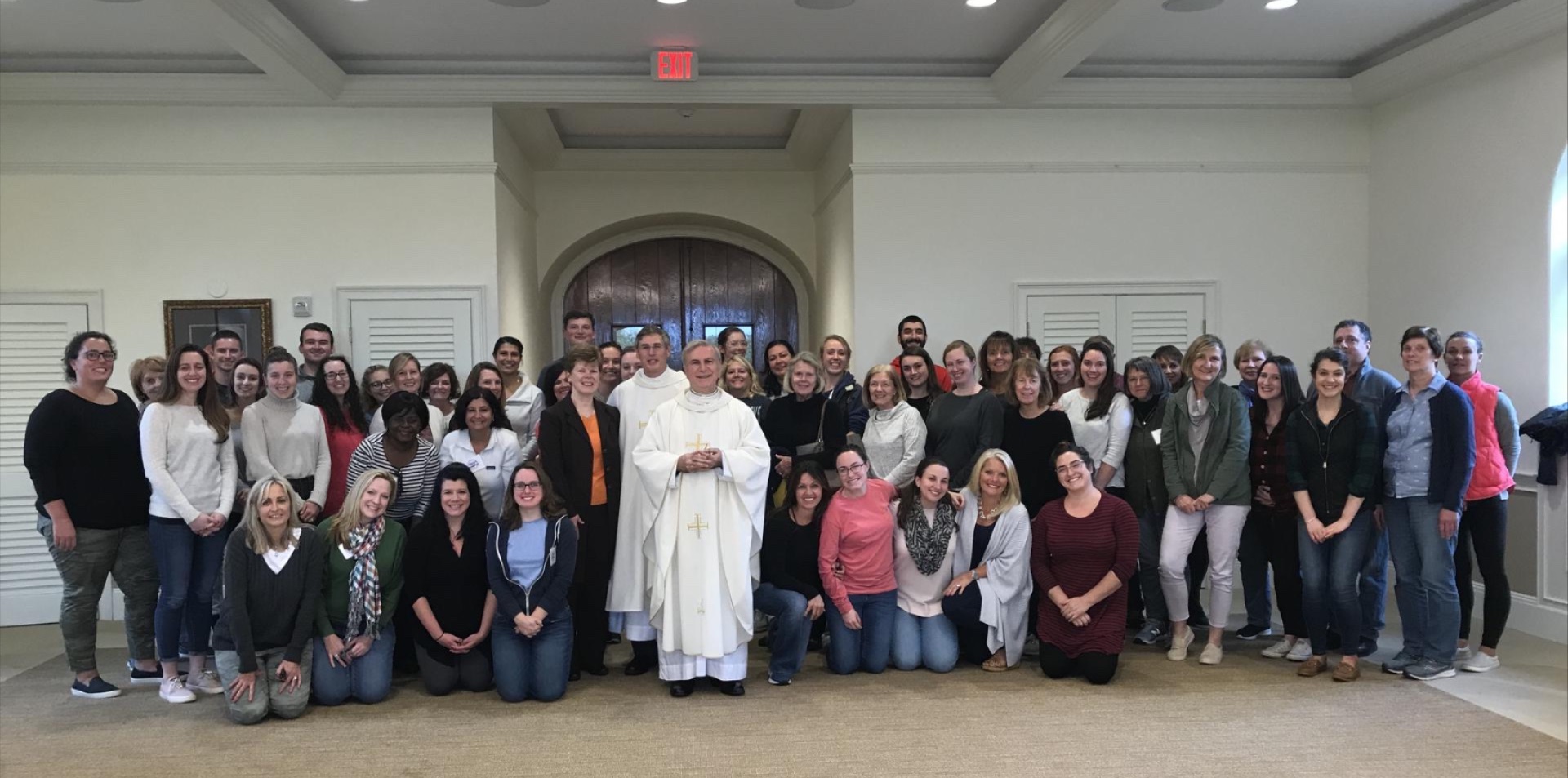 Fr. Michael is pictured above with the combined faculties of Monsignor Haddad Middle School and St. Joseph Elementary School at the annual retreat last Friday at the Boston College Connors Center in Dover. Many thanks to all in the MHMS community for the prayers and letters of affirmation presented to all of us at the retreat. Your kind, supportive and encouraging words mean a great deal.
FAREWELL TO FR. DAVID MICHAEL
Dear Friends, Alums, Families and Students,
Farewell!
Please join me in thanking our Pastor, Fr. David Michael, for the service, support, guidance and love he has given to the parish and schools for the past 9 years.
Fr. Michael, first and foremost has served us as a devoted priest modeling the Gospel message of loving one's neighbor as oneself. He has extended himself on numerous occasions helping those in need and helping all of us to grow our relationship to Jesus and His Father.
He has been an ardent supporter of the Mission of Catholic Education with his unwavering commitment to Schools of St. Joseph, especially MHMS. At a time when supporting the Mission of Catholic School Education continues to be challenging, he has maintained his spiritual, verbal, financial and physical support.
The need for pastors is only increasing, and his willingness to leave a Parish and Mission he loves is another tangible sign of his commitment to the greater mission of the Church.
We wish him well, offer our thanks and ask God to bless him abundantly with continued health, happiness and success in his next Mission in Beverly.
Announcement of the Temporary Administrator of the Parish!
While the search for a Pastor continues, I am happy to share with you the news that our Parochial Vicar, Fr. Peter Stamm, has been appointed the Temporary Administrator of the Parish. This appointment could be for several weeks or several months until a permanent pastor has been named. This allows the parish to continue uninterrupted with its pastoral and educational services, as well as, the many special projects underway. Like Fr. Michael, Fr. Stamm has been a great supporter of MHMS, and we are thankful to him for accepting this responsibility. We pledge our support as he leads us during this time of transition. Fr. Peter, we offer our prayers in support of you and ask the Holy Spirt to bless you with His many gifts.
The Parish and Schools have been blessed to have both these priests demonstrate servant leadership. Let us offer our support, our prayers, and our thanks.
Sincerely,
Jay MacDonald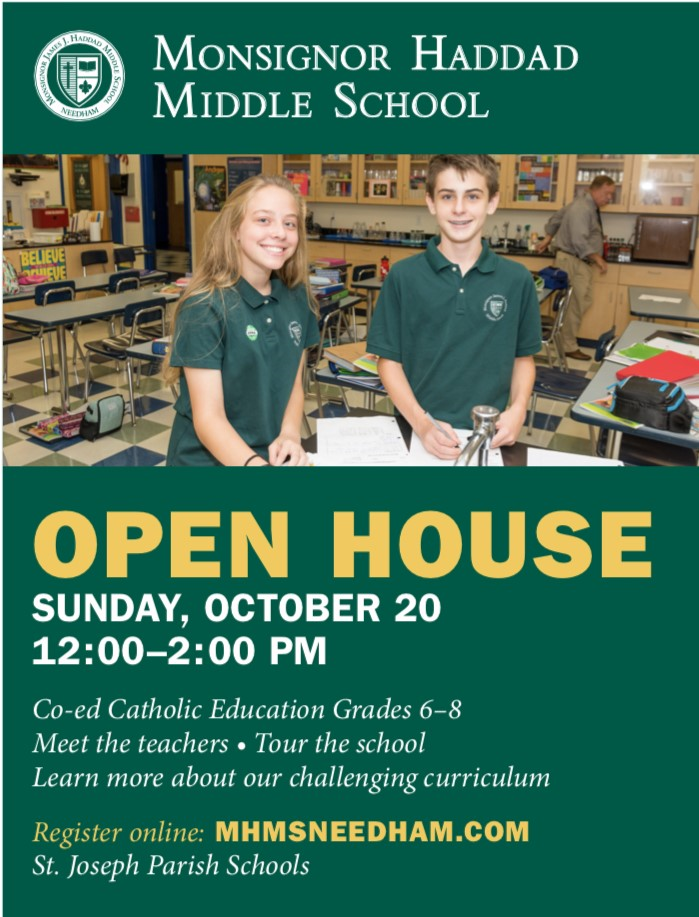 PROSPECTIVE STUDENT OPEN HOUSE
THIS SUNDAY - OCTOBER 20, 12 - 2 PM
Our fall Open House for prospective students will be this Sunday, October 20, 12 - 2 pm. We are already fielding inquiries for the 2020-21 school year. Please help spread the word among your friends in the elementary school, work colleagues, neighbors, sports teams, and parish as personal referrals are our most powerful marketing tool.

How can you help?
Save the photo above (on mobile devices hold your finger on it) and email it to a friend or share on your social media.
Share our social media promos and posts with others. Great things are happening here at MHMS and we want to get the word out! Give our posts a Like, a Share, or add a positive comment.
Know someone with children considering PreSchool (age 3) -Grade 5? Be sure to let them know about our outstanding elementary school right next door, St. Joe's. Welcoming new families into either school is a win for Catholic education, and today's St. Joe's Joeys are tomorrow's MHMS Gators.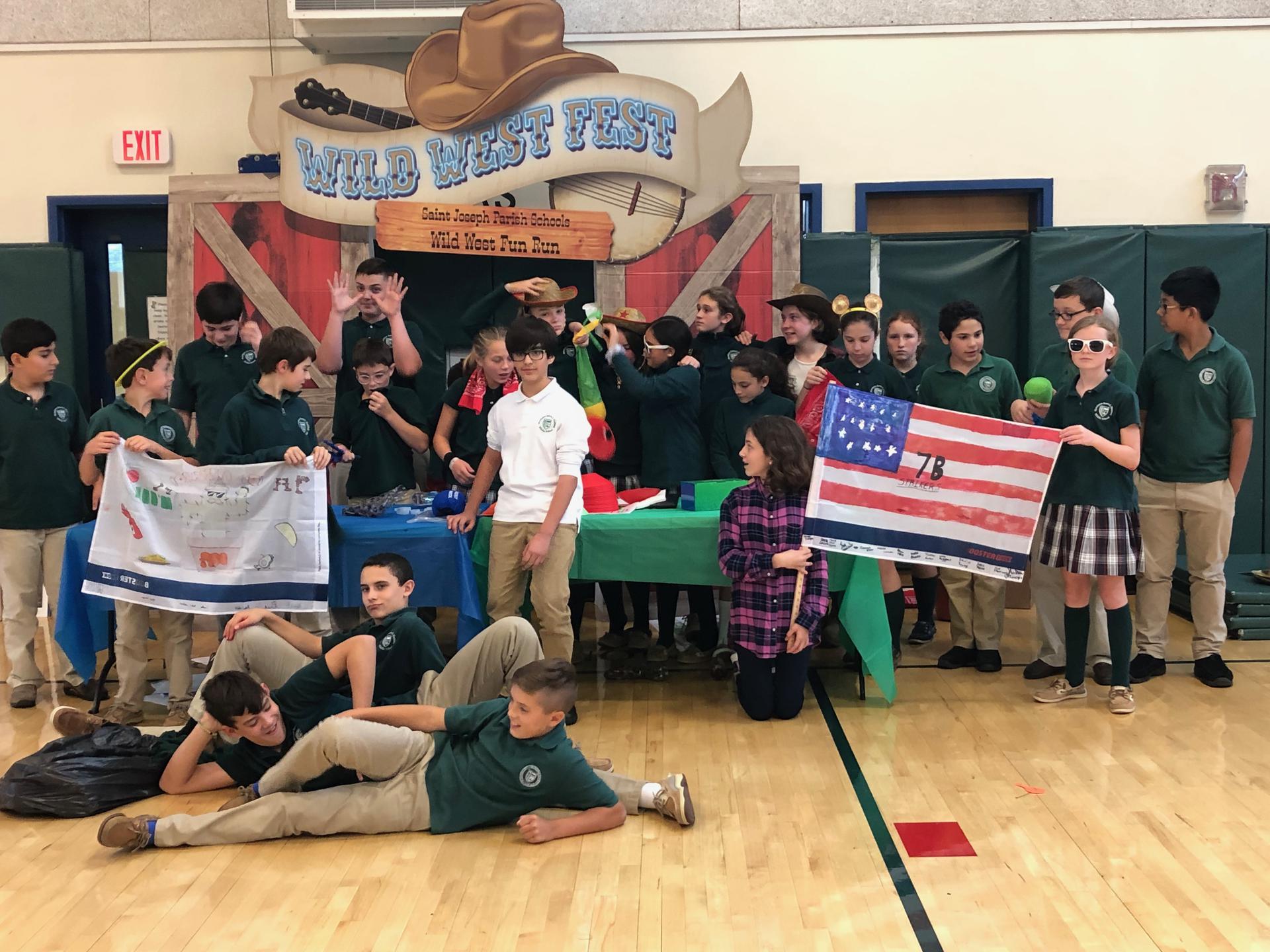 BOOSTERTHON - IT'S ON!
Don't forget to register and get pledges for our Boosterthon Fundraiser!
Note: The School Code is: 724-262
Students should get pledges for the number of laps they will complete, (30-35 laps) at the indoor Fun Run on October 23, 2019. A pledge of $1 per lap will come out to $30 - $35. Students can also receive flat donations for the Wild West Fun Run. All pledges will be entered online at Funrun.com.
Our goal is to raise $20,000 for our schools with pledges from family, friends, and relatives.
Register here.
October 18
MHMS XC Meet @St. John's Wellesley
4 pm
October 19
HSPT Language Arts Prep
8:30 - 10:30
October 20
MHMS XC 2 YMCA Oaktober Fest 5K
9:30 am
Fall Open House
12 - 2 pm
October 22
Future Problem Solvers
2:45 - 3:40 pm
High School Application Forum
7 pm
Tech Lab
October 23
Boosterthon Run
Picture Retakes
HSPT Math Prep
2:45 - 4:45 pm
Robotics
3 - 4:15 pm
October 24
Forensics
2:50 - 4:05 pm
Field Hockey Practice
3:30 - 5 pm
October 25
Interview Workshop - Grade 8
MHMS Halloween Party
8 - 10 pm
October 26
HSPT Language Arts Prep
8:30 - 10:30 am
October 28
MHMS Field Hoickey vs Montrose
4pm
McCarthy Field,. Medfield
October 29
Future Problem Solvers
2:45 - 3:40 pm
MHMS Field Hockey vs. Needham
3:45 pm
Pollard Middle School
October 30
Early Release - MHMS Only
Living Legacies 1:30 - 2:30 pm
October 31
Forensics 2:50 - 4:05 pm
November 1
Winter Uniforms Begin
All Saints Day Parish Mass
9 am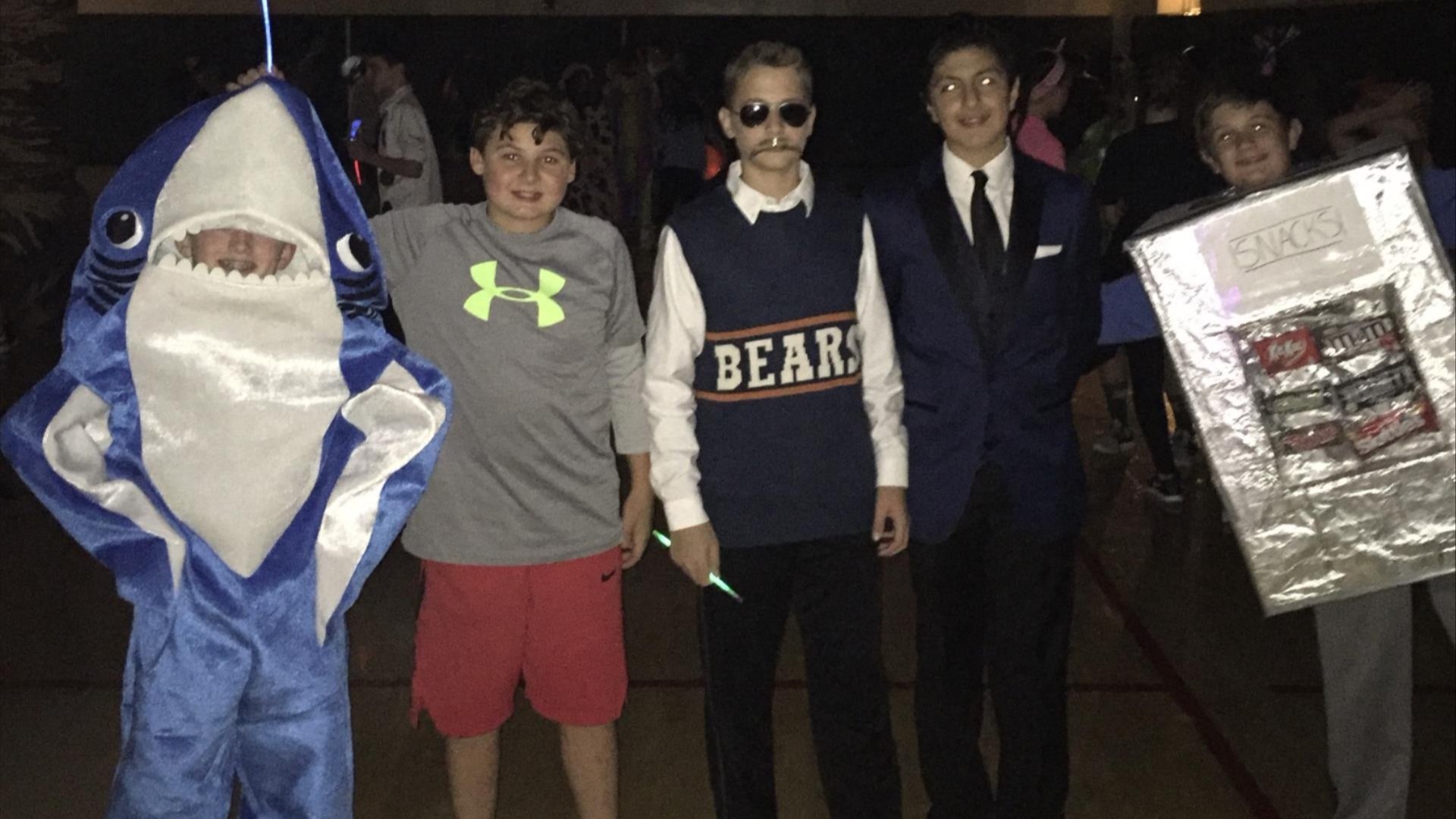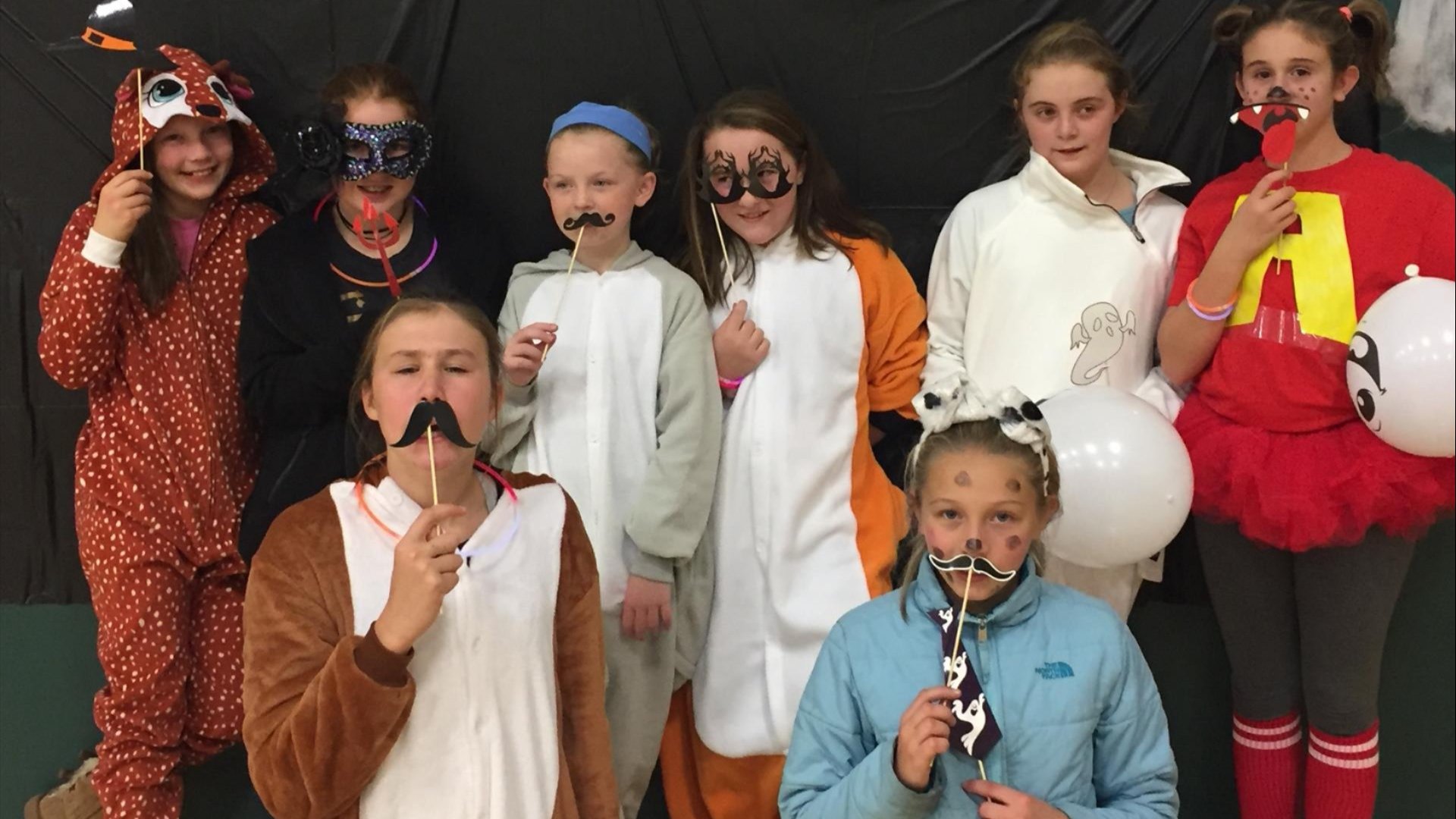 MHMS HALLOWEEN PARTY!
Friday, October 25, 2019, 8:00-10:00 PM
Cost: $7
Music, costume contest, dance contest, games, prizes and candy!
NEW THIS YEAR: HAUNTED HALLWAY!
In order to ensure the safety of the dance for all, students must be dropped off at the May Street gym entrance no earlier than 8:00 p.m. Students volunteering at "Trunk or Treat" should not be on school grounds without parental supervision in between their shift and the party. Students will enter the building and go up into the gym. If you have any questions please contact Ms. McCabe at cmccabe@saintjoes.com or by calling the MHMS office.
MHMS OFFERS INTERVIEW WORKSHOP FOR 8TH GRADERS
On Friday, October 25, our 8th Grade students will be participating in a workshop run by Rose Debate that will introduce them to the "interview" process, share with them "best practices," and help them develop the confidence and poise to interview well for the immediate and long-term future. This is especially timely for students who are beginning to interview for high school admission.
THE 2019 MHMS FALL INTRAMURAL SCHEDULE
Intramurals: The Basics
· Sports and Games played in Intramurals promote physical fitness, sportsmanship, and teamwork.
· Students can attend the days that best fit their schedules.
· Intramurals run from 2:40 to 3:40 and are free!
· All students in grades 6-8 are eligible to participate.
· Students must change into appropriate athletic attire with sneakers.
· The same rules as PE class apply to the gym and the locker room for intramurals.
· For Open Gym on Wednesday 11/20, students will be able to do multiple different activities in the gym
For more information and to sign up please print and complete this flyer: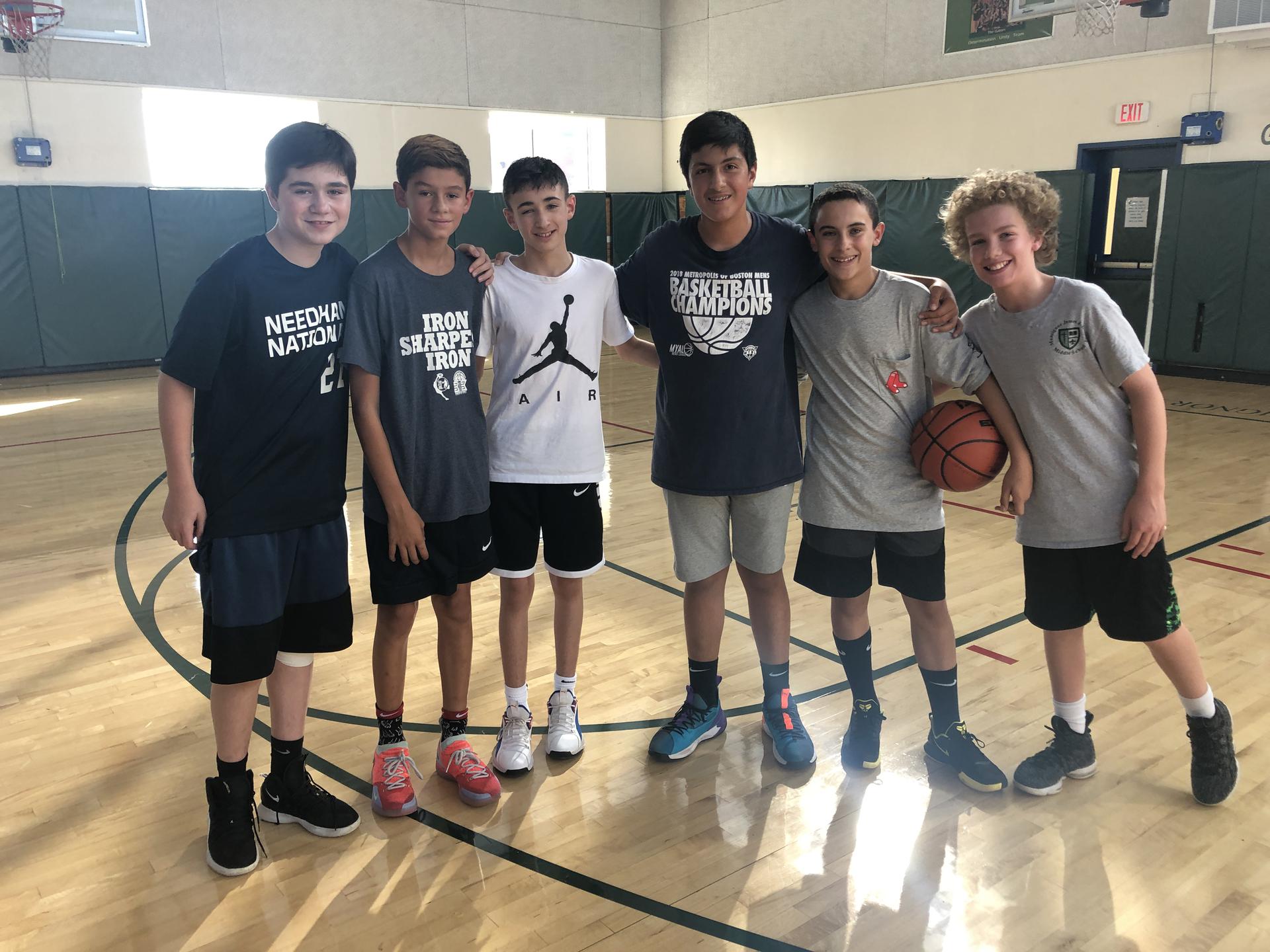 7B SEPTEMBER SERVICE PROJECT
Congratulations to 7B who raised approximately $400 for Catholic Relief Services through their tag day and 3 on 3 basketball tournament.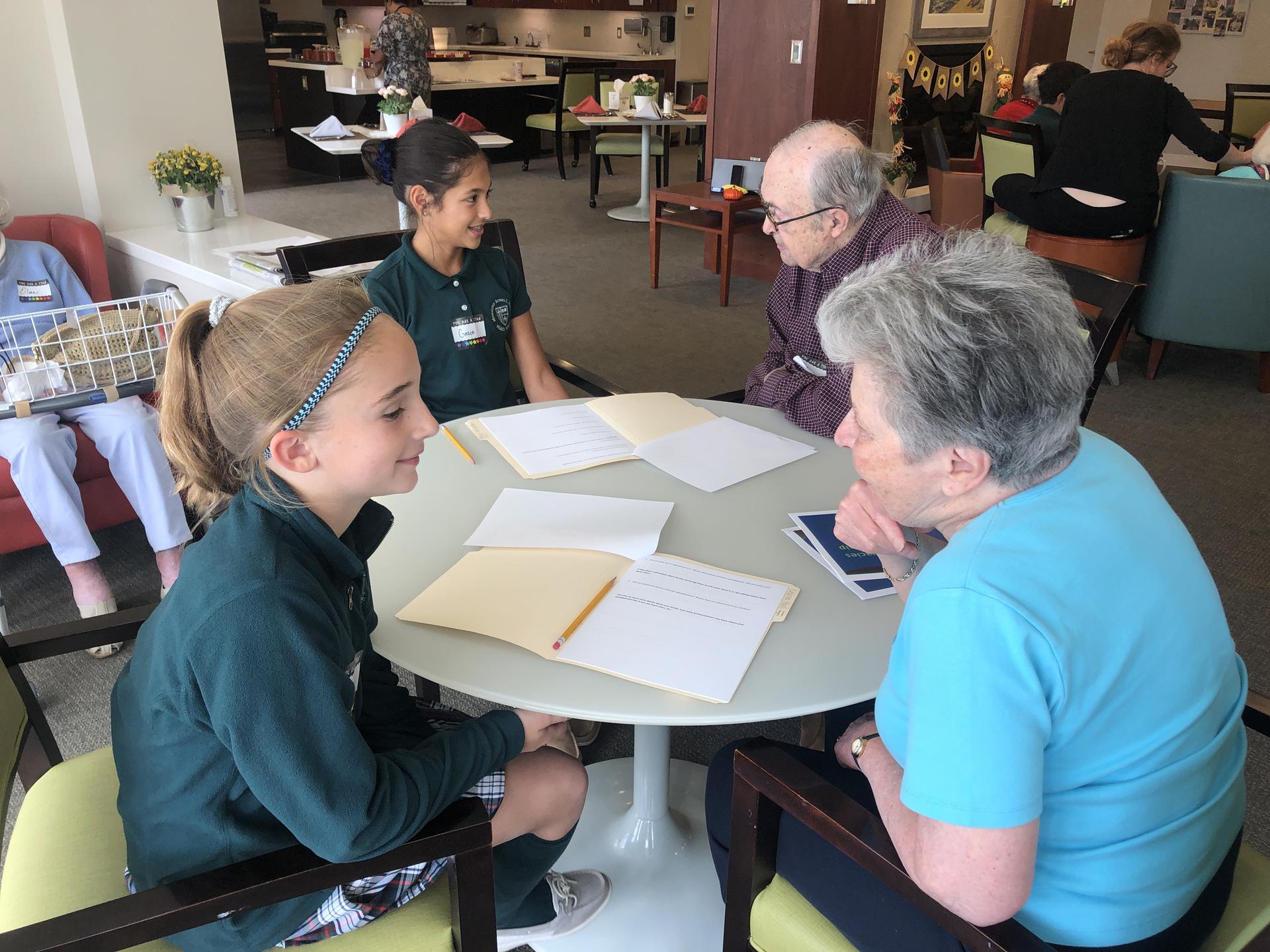 LIVING LEGACIES OCTOBER 30
The next visit day for those students involved in the living Legacies program is October 30, 1:30 - 2:30 pm. Drop off and pickup are from the lobby of the North Hill Vista Terrace Building.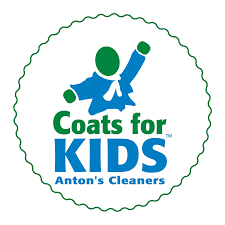 ANTON'S COAT DRIVE BEGINS OCT. 14
Look for the bin in the dining room to donate your gently used coats for adults and children. Please no coats with rips, tears, broken zippers, or stains. Over the last several years, St. Joe's and MHMS have donated approximately 1,000 coats. We are looking forward to another successful coat drive.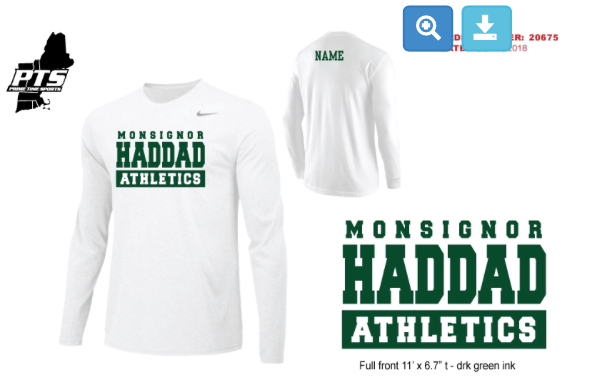 SHOOTING JERSEYS - SECOND RUN?
Shooting jerseys were delivered this week to those students who ordered them by Sept. 20. If your student is now interested in one after seeing their friends' shirts there is a possibility for a second run, provided we meet a minimum quanity of 12. The order deadline for the second run is Oct. 31.
2018-2019 YEARBOOKS
Anyone interested in purchasing a yearbook from the 2018-2019 school year please contact Mrs. Ross. A few extra are available for purchase at the same price of $50 starting Friday, October 18.
WINTER UNIFORMS BEGIN NOVEMBER 1
Winter uniforms must be worn beginning November 1. Gentlemen should be in the tie, dress shirt, and either fleece, sweater, or vest. Ladies should be in an oxford shirt with fleece, sweater, or vest. There is still plenty of available uniforms in the swap inventory. Please stop by the office to "shop".

PARISH OKTOBERFEST FOIR OCT. 18- CANCELLED
The St. Joseph Parish Young Families Oktoberfest for Oct. 18 has been cancelled.
WINGS FALL SEASON
WINGS is a faith enrichment group that encourages women to grow in their faith and develop friendships by gathering for speaker presentations, discussion and prayer. Please join us for the first speaker presentation of our WINGS fall season, Who Do You Say That I Am? Who Is Jesus to Us? Reflections on Mark 8:27-30 this Wednesday, October 23, 9:45 - 11:30 am. Karl Jackson, Director of Mission and Formation at St. Monica and St. Lucy parishes in Methuen who gave a wonderful talk to our group last fall, will speak on Jesus, Source of Wisdom for Living in this World. Due to the elevator installation project at St. Joseph Church, we will meet at First Baptist Church, 858 Great Plain Avenue (across from the YMCA -- entrance through the church office door on Warren St). All women are very welcome to join us! If you have any questions, please contact Sarah McElroy at smc1021@aol.com
The Early Release Day on October 30 is for MHMS only.
The date for the 7th grade attending BC TV Mass during Catholic Schools Week has changed from Thursday, Jan. 30 to Tuesday, Jan. 28.
We are currently looking to expand our substitute teacher list. Any interested parents are asked to contact Mrs. Ross at pross@saintjoes.com.
Grocery shop at earn money for your school! - If you shop at Stop and Shop in Dedham be sure to register here with the A+ School Rewards Program to help Stop and Shop support area school. Register here.
MHMS IS FULLY CONNECTED
Please like us on Facebook, and follow us on Twitter @MHMSGators, Instagram, and LinkedIn to stay abreast of the latest news.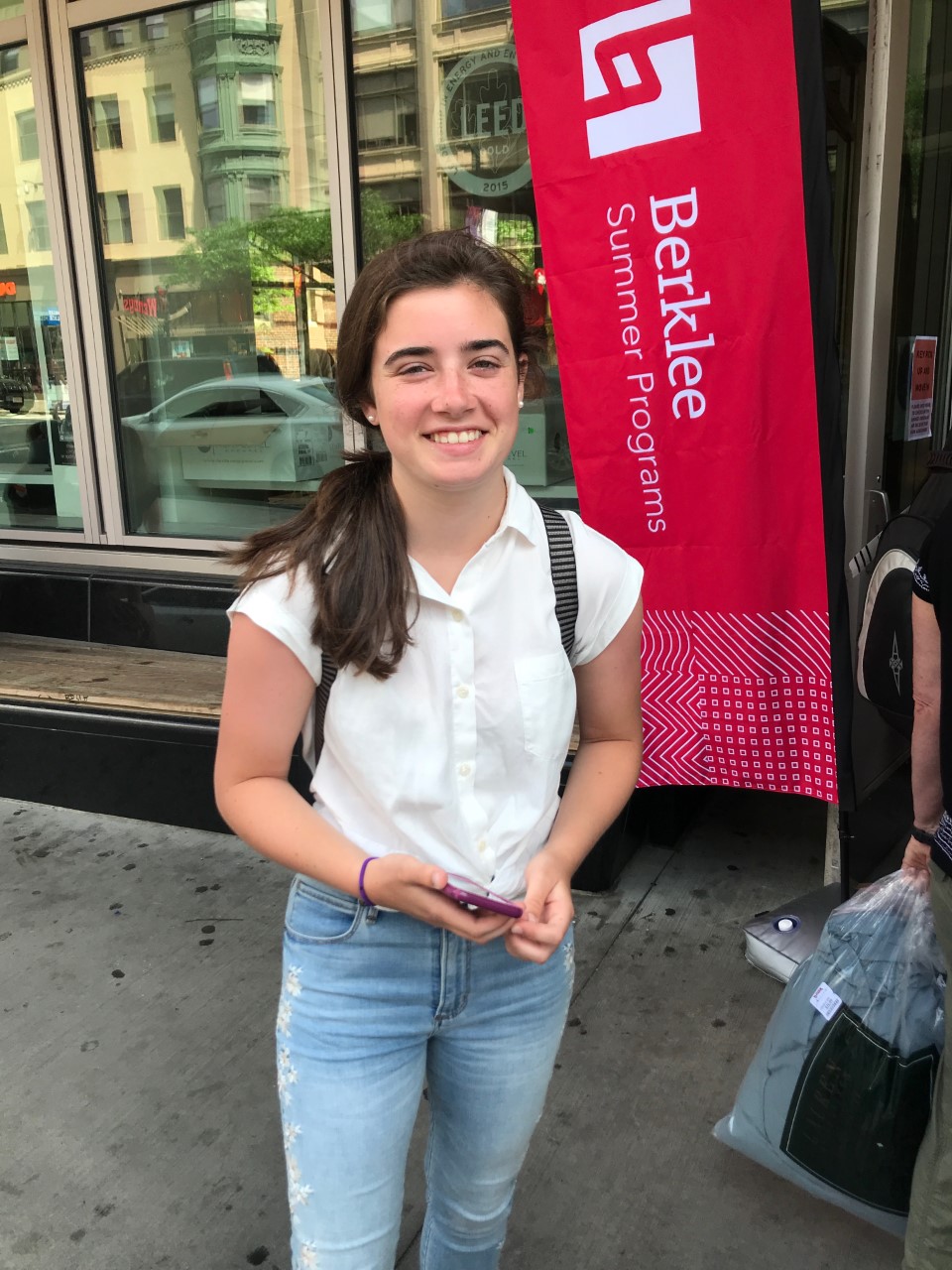 ALUMNI PROFILE: MAGGIE DELANEY MHMS '17/UA'21
Get to know MHMS alum and assistant field hockey coach, Maggie Delaney. Maggie lives in Dedham with her family and has an older brother, Sean BC High'19/Holy Cross '23, and a younger sister, Katherine MHMS '18/UA '22. Maggie is also an accomplished musician who spent five weeks this summer at Berklee
"The "Aspire: Five-Week Music Performance Intensive" is the world's most comprehensive summer music performance program. From one-on-one instruction with Berklee's renowned faculty to a rigorous curriculum offering college credit, this immersive program will enhance your instrumental or vocal performance mastery. Learn how to groove in a band, develop improvisational and reading skills, and improve your technique in weekly private lessons. Meghan Trainor, Charlie Puth, and Betty Who are among the many Five-Week alumni who have gone on to have successful music careers." - Berklee College of Music
What activities and clubs do you enjoy?
At Ursuline Academy, I am involved in chamber ensemble and run Psalm 98. Chamber ensemble is a group for all levels of musicians to come together and play music that is mostly geared toward classical musicians. Psalm 98 is a Christian contemporary band that plays with Choral group at school masses, in addition to having open rehearsals. I am also the Vice President of the "Tri-M" Music National Honors Society. Other than music, I am involved in Bluestockings Club (discussion club), Junior Classical League, Philosophy Club, International Social Justice Club, American Sign Language Club, and play softball in the spring. Outside of school, I take piano lessons and drum lessons. I am a part of the Lifeteen program at Saint Mary's in Dedham, as well as play piano in their Lifeteen band.
How did MHMS prepare you for high school and beyond?
Going to MHMS gave me the confidence to try new things when I came to Ursuline. Being a part of a such a loving and supportive environment through my middle school years gave me the tools to ask for help when I needed it, but more importantly, help others. The rigorous middle school education I received from MHMS still continues to provide for me, even in my junior year of high school. I am thankful to have grown up learning in the "Saint Jose Way" and continue to find those same qualities in other MHMS alumni.
HAVE ALUMNI NEWS TO SHARE?
We are always excited to hear about what our Gator Graduates are up to since leaving MHMS.
If you have alumni news to share, please email Jill Meyers jmeyers@saintjoes.com or use the link below: