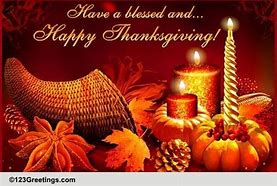 Thanksgiving Prayer
Our Father in Heaven, we give thanks for the pleasure of gathering together during this season of Thanksgiving. We offer thanks for the food prepared by loving hands. We give thanks for life, the freedom to enjoy it all, and all other blessings. As we partake of this food, we pray for health and strength to carry on and try to live as You would have us. This we ask in the name of Christ, our Brother. Amen.
All are welcome to join with the Schools of St. Joseph as we celebrate Thanksgiving this coming Tuesday at 9AM in the main church.
Dear Friends and Members of the MHMS Community,
With the arrival of Thanksgiving, it brings with it the close of the first trimester of 2019-2020 academic year. As usual, there has been a flurry of spiritual, academic, sports, charitable and club activities since the opening of school. It doesn't seem possible that Thanksgiving and the beginning of the holiday season are upon us.
As a school and parish community during November we have remembered those who have gone before us, and we have taken time to remember to be thankful. We are grateful for the gifts we each (faculty, staff and students) share with our community. We also thank our God for the gifts we receive from each other each day.
Being aware of how much we have helps us to be more sensitive to the needs of others and compels us to reach out to those in need whether they be family, friends, neighbors, people in distant countries or the people who feel forgotten.
May you and yours be blessed with the gifts of gratitude, family and friends this Thanksgiving.
Sincerely,
Jay MacDonald
"A CHRISTMAS CAROL" AT THE NORTH SHORE MUSIC THEATRE
December 6th is the all school field trip to see the North Shore Music Theatre's "A Christmas Carol". This award-winning production tells the classic Dickens' tale using traditional carols in a unique theatre-in-the-round setting. It is a MHMS tradition that brings together the school community to celebrate the spirit of the Christmas. Permission slips for the field trip will be available soon. If you have any questions, please email Ms. Spence (espence@saintjoes.com).
WINTER UNIFORMS REMINDER
Students should all be dressed in winter uniforms. This involves:
Gentlemen: khaki pants, white oxford dress shirt (short or long sleeve) , school tie, green fleece quarter zip/vest OR green sweater/sweater vest, and dress shoes. Mrs. Ross has extra ties in the office to borrow for a day in an emergency.
Ladies: plaid skirt, white oxford dress shirt (short of long sleeved), green fleece quarter zip/vest OR green sweater/sweater vest, green, black or white knee socks or tights, and dress shoes. Black leggings may be worn when the temperature during the school day is forecasted below 20 degrees.
GRADES PORTAL CLOSING TONIGHT AT 9 PM
Reports will be coming out on December 6. To allow the teachers to prepare their marks the grades portal will be closing at 9pm tonight, November 22.
DECEMBER STUDY HALL
Registration is open for December Study Hall. The amount is prorated due to the vacation time.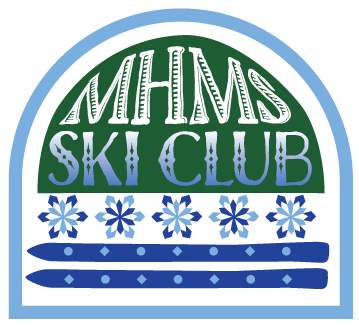 MHMS SKI CLUB SIGN UPS COMING SOON; NASHOBA
Ski Club sign ups will be coming soon. Anyone planning to rent ski or snowboard equipment from Nashoba to use during Ski Club should mark their calendars for Dec. 2. Nashoba will be in the MHMS Dining Room right after school for equipment fittings and to collect payment and paperwork. Please see Ms. Collins for the paperwork before Dec. 2.
November 23
Forensics Competition
November 25
6th Boys Bball Try Outs 2:45 - 3:30 pm
7/8th Boys Bball Try Outs
3:30 - 4:15 pm
November 26
End of First Trimester
Mass - hosted by Grade 7
9 am
Please Join Us!
December 2
Ski Club Fitting
2:45 pm
Dining Room
December 3
Future Problem Solvers
2:45 - 3:40 pm
Yoga
3 - 4 pm
Dining Room
December 4
Boosterthon Tag Day
Robotics
3 - 4:15 pm
December 5
8th/Kindy Buddy Christmas Party
1:45 pm
Dining Room
Forensics
2:50 - 4:05 pm
December 6
Report Cards
Christmas Carol All School Field Trip
December 9
Immaculate Conception Parish Mass
9 am
December 10
Future Problem Solvers
2:45 - 3:40 pm
Yoga
3 - 4 pm
Dining Room
Veteran's Day - No School
December 11
Robotics
3 - 4:15 pm
December 12
Parish & Schools Staff Christmas Party
SJES Kindy Nativity
Forensics
2:50 - 4:05 pm
December 13
Early Release
12:15 pm
Game NIght
6 - 8 pm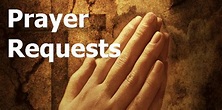 PRAYER REQUESTS
Please join us in remembering in your prayers the recently deceased Angela Marino, grandmother of students Jake and Alexis Marino, and John Dawson, brother of nurse Kathleen Brett.
STUDENT COUNCIL BRINGS YOU 'DILLA TUESDAYS
Student Council has worked with Pancho's to organize a "Taco Tuesday" lunch option which we would call 'Dilla Tuesdays. There will be three options (cheese 'dilla, chicken and cheese 'dilla, and burrito) plus a gluten-free option – burrito bowl. The cost will be $7.25/order and each order will be served with a side of chips/salsa. Orders would need to be made on Monday, the day before. They hope to start this the Tuesday after Thanksgiving.
GOOD LUCK MHMS FORENSICS - MEET NOVEMBER 23
Good luck to our MHMS Forensics students who will be participating in Rose Debate's competition tomorrow, November 23. The St. Joseph Schools are pleased to serve as the host schools for this important first competition.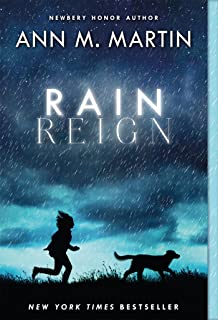 BREAKFAST 'N BOOKS
Thank you to all the students who enjoyed hot chocolate and donuts and voted on the Breakfast 'n Books selections. The first book is Reign Rain by Ann Martin. Hope to see you at our discussion on December 17 at 7:40 am in the library!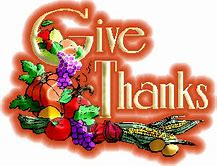 THANKSGIVING FOOD DRIVE
Reminder - food donations for our Thanksgiving food drive are due Monday, November 25.
8TH GRADE LIVE NATIVITY - DECEMBER 20
Mark your calendars for the 8th grade Live Nativity on Friday, December 20 at 1:30 pm in the Upper Church. All are welcome to this beautiful gift the 8th grade gives to our community. Not to be missed!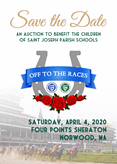 AUCTION 2020 - SAVE THE DATE
Mark your calendars for April 4 for a wonderful evening to support our parish schools. Many hands make light work so if you are interested in helping with this important evening please join us for a meeting this Tuesday before Mass in the Hub.

FEBRUARY FAST CASH CALENDARS
Calendars will be going home week of December 9, 2019 for those who would like to give the calendars as Christmas gifts, Secret Santa Gifts, etc.

AUCTION 2020 - SAVE THE DATE
Santa's workshop will be open for students of MHMS on Thursday, December 19, 2019 after school.
Anyone interested in purchasing a yearbook from the 2018-2019 school year please contact Mrs. Ross. A few extra are available for purchase at the same price of $50.
Anton's Coats for Kids Drive - Look for the bin in the dining room to donate your gently used coats for adults and children. Please no coats with rips, tears, broken zippers, or stains.
We are currently looking to expand our substitute teacher list. Any interested parents are asked to contact Mrs. Ross at pross@saintjoes.com.
Grocery shop at earn money for your school! - If you shop at Stop and Shop in Dedham be sure to register here with the A+ School Rewards Program to help Stop and Shop support area school. Register here.
MHMS IS FULLY CONNECTED
Please like us on Facebook, and follow us on Twitter @MHMSGators, Instagram, and LinkedIn to stay abreast of the latest news.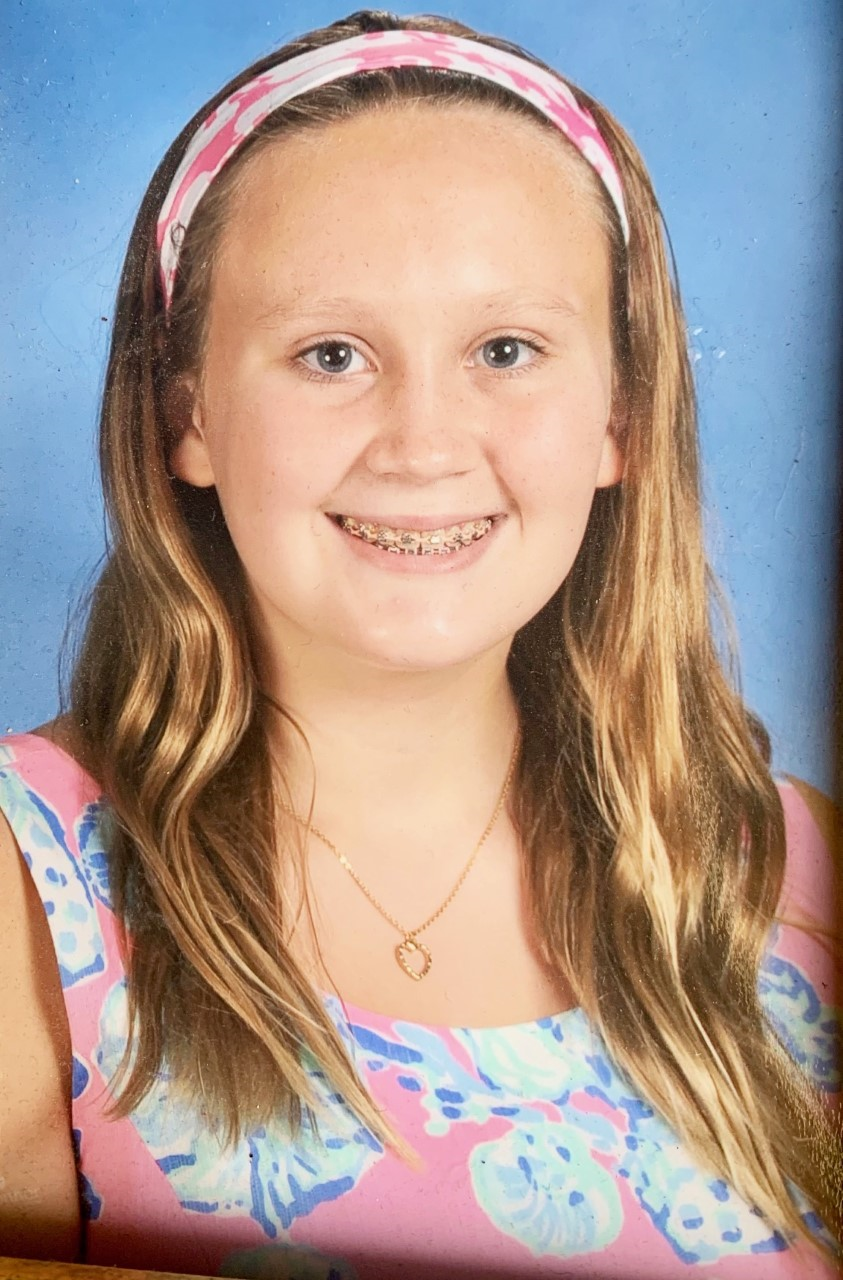 ALUMNI SPOTLIGHT: PAIGE YOUNG'17 DANA HALL '21
Our daughter, Paige greatly enjoyed MHMS due to the outstanding academics, extracurricular programs and of course, exceptional teachers. She participated in many Afterschool programs- Spanish, Art and Study Club, musical theater, basketball and field hockey. As teachers provided extra help opportunities, she often engaged in those. MHMS was more than a phenomenal school, it was a second "family" to Paige with its' warm, positive and secure environment. It enhanced her social, personal and academic development as well as her love of learning.
After her MHMS journey, Paige was well equipped & excited to embrace the all girls, private education at Dana Hall School in Wellesley. She is currently a Junior, involved in all aspects of school. She acts as the Day Student Body Representative, participating in weekly Student Council meetings. Most of all, she works hard to maximize the Junior Classes' year.
Beyond the rigorous curriculum, Paige engages in extracurricular programs like the Dana Key Club, giving newcomers tours at school. She is also employed as a library Page, working at The Dana Hall Library several hours a week. Paige enjoys sports there as well- field hockey, diving team and softball. Lastly, Paige is attending a 2 week school excursion to South Africa next spring. This amazing trip is filled with service work and cultural. social and educational experiences.
We are grateful to MHMS for instilling Paige with a strong foundation on which to embrace high school and life itself. The exceptional education, extracurricular and religious programs and excellent staff contributed to the successful student and person she is today.
While college is coming, it is nice to see the lovely woman Paige is becoming. She is passionate, hardworking, kind, creative, responsible, dedicated and enthusiastic about each and every day. It will be exciting to see the future awaits her. - Mrs. Lori Ann Young
HAVE ALUMNI NEWS TO SHARE?
We are always excited to hear about what our Gator Graduates are up to since leaving MHMS.
If you have alumni news to share, please email Jill Meyers jmeyers@saintjoes.com or use the link below: