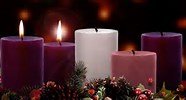 Dear Jesus, you are the hope in our messy world. This Advent, help us slow down, listen to your voice, and focus on what's really important. We place our hope in you as we prepare our hearts to celebrate your birth on Christmas. Amen.
Dear Friends and Members of the MHMS Community,
I hope everyone had a restful and enjoyable Thanksgiving. I also hope that those who were able got to enjoy the first snow day of the winter season.

Thanksgiving has quickly morphed into the Christmas Season by commercial and consumer standards, but on our Church calendar, we entered the Season of Advent.
We must remind ourselves about the true meaning of Christmas and the true "reason for the season." Advent helps us to prepare for Christmas, and we use this time to instruct the students about the promises God made to us, His people, throughout history of sending a Messiah who would teach us how to live by preparing for Life Eternal.
Jesus is the Messiah, the Son of God, who came to show us how to live here on earth while preparing for life in Heaven. We need to make Advent a time of spiritual preparation even as we plan and prepare for gift giving, shopping, decorating, preparing for multiple celebrations and all the things that need to get done prior to the arrival of Christmas Eve.

May you and yours be blessed with joyful hope during this Advent Season.
Jay MacDonald, Principal
8TH GRADE LIVE NATIVITY - DECEMBER 20
With the Season of Advent upon us, MHMS students are busy preparing their gift to the St. Joseph Parish Community. As has been our tradition for over 20 years, 8th grade students act out the story of the birth of Christ. The sixth and seventh graders will join in by singing Christmas carols. All are welcome to attend this special event on Friday, December 20, 2019 at 1:30 pm. - Mrs. Coyle & Mrs. Corcoran
WINTER UNIFORMS REMINDER
Students should all be dressed in winter uniforms. This involves:
Gentlemen: khaki pants, white oxford dress shirt (short or long sleeve) , school tie, green fleece quarter zip/vest OR green sweater/sweater vest, and dress shoes. Mrs. Ross has extra ties in the office to borrow for a day in an emergency.
Ladies: plaid skirt, white oxford dress shirt (short of long sleeved), green fleece quarter zip/vest OR green sweater/sweater vest, green, black or white knee socks or tights, and dress shoes. Black leggings may be worn when the temperature during the school day is forecasted below 20 degrees.
Please refer to the Handbook link below for further details.
Shirts and blouses are to be tucked in, boys' ties should have an appropriate knot over a buttoned shirt.
FEAST OF THE IMMACULATE CONCEPTION
We will be celebrating or observing the Feast of the Immaculate Conception on Monday, December 9, at the parish Mass at 9 am. Even though it is not a holy day of obligation, we still celebrate this important feast by attending Mass.
The Solemnity of the Immaculate Conception of the Blessed Virgin Mary, is usually a Holy Day of Obligation, but it is not in 2019. The USCCB explains, "Since December 8, 2019, is the Second Sunday of
Advent, the Solemnity of the Immaculate Conception of the Blessed Virgin Mary is transferred to Monday, December 9, 2019. The obligation to attend Mass, however, does not transfer."
(USCCB—United States Conference of Catholic Bishops)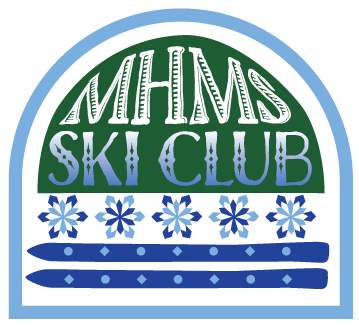 MHMS SKI CLUB SIGN UPS
Ski Club sign ups are open! Anyone planning to rent ski or snowboard equipment from Nashoba to use during Ski Club should mark their calendars for Dec. 11 (rescheduled from 12/2). Nashoba will be in the MHMS Dining Room right after school for equipment fittings and to collect payment and paperwork.
Please be sure to complete the online sign up form plus the Medical Waiver (print and return to school) and the Nashoba Waiver.
December 8
7/8th Boys @Trinity Catholic
2 pm
December 9
Report Cards
Immaculate Conception Parish Mass
9 am
Boys Bball Practice
6th: 2:45 - 3:30
7/8: 3:30 - 4:15 pm
Musical Auditions
2:45 pm
December 10
7th Grade to MHS
9 am - 12 pm
All Girls Bball Practice
2:45 - 3:30 pm
Yoga
3 - 4 pm
Dining Room
Musical Auditions
2:45 pm
Future Problem solvers
2:45- 3:40 pm
6th Boys @St. John's Canton
6 pm
6th Girls @St. John's Canton
7 pm
7/8th Girls @St. John's Canton
8pm
December 11
Boys Bball Practice
6th: 2:45 - 3:30

7/8th Boys @St. Agatha
7:30 pm
Ski Club Fitting
2:45 pm
Dining Room
Yearbook Committee
2:45 pm
Art Room
Robotics
3 - 4:15 pm
December 12
SJES Kindy Nativity
10 am
Girls Bball Practice
6th: 2:45 - 3:30
7/8: 3:30 - 4:15 pm
Forensics
2:50 - 4:05 pm
December 13
Early Release
12:15 pm
Game Night
6 - 8 pm
December 14
6th Girls @ Blessed Sacrament
4pm
December 16
Boys Bball Practice
6th: 2:45 - 3:30 pm
7/8: 3:30 - 4:15 pm
December 17
Breakfast 'N Books
7:40 am
Library
Girls Bball Practice
7/8th: 2:45 - 3:30 pm
Future Problem Solvers
2:45 - 3:40 pm
Yoga
3 - 4 pm
Dining Room
6th Girls vs Blessed Sacrament
6pm
MHMS Gym
Christmas Concert
7 pm
Kennedy Center
December 18
Boys Bball Practice
6th: 2:45 - 3:30
7/8: 3:30 - 4:15 pm
December 19
Girls Bball Practice
6th: 2:45 - 3:30
7/8: 3:30 - 4:15 pm
6th Boys vs St. John Canton
6pm
MHMS Gym
7/8th Boys vs St. Mary of the Hills
7 pm
MHMS Gym
Santa's Workshop
December 20
Live Nativity
1:30 pm
Upper Church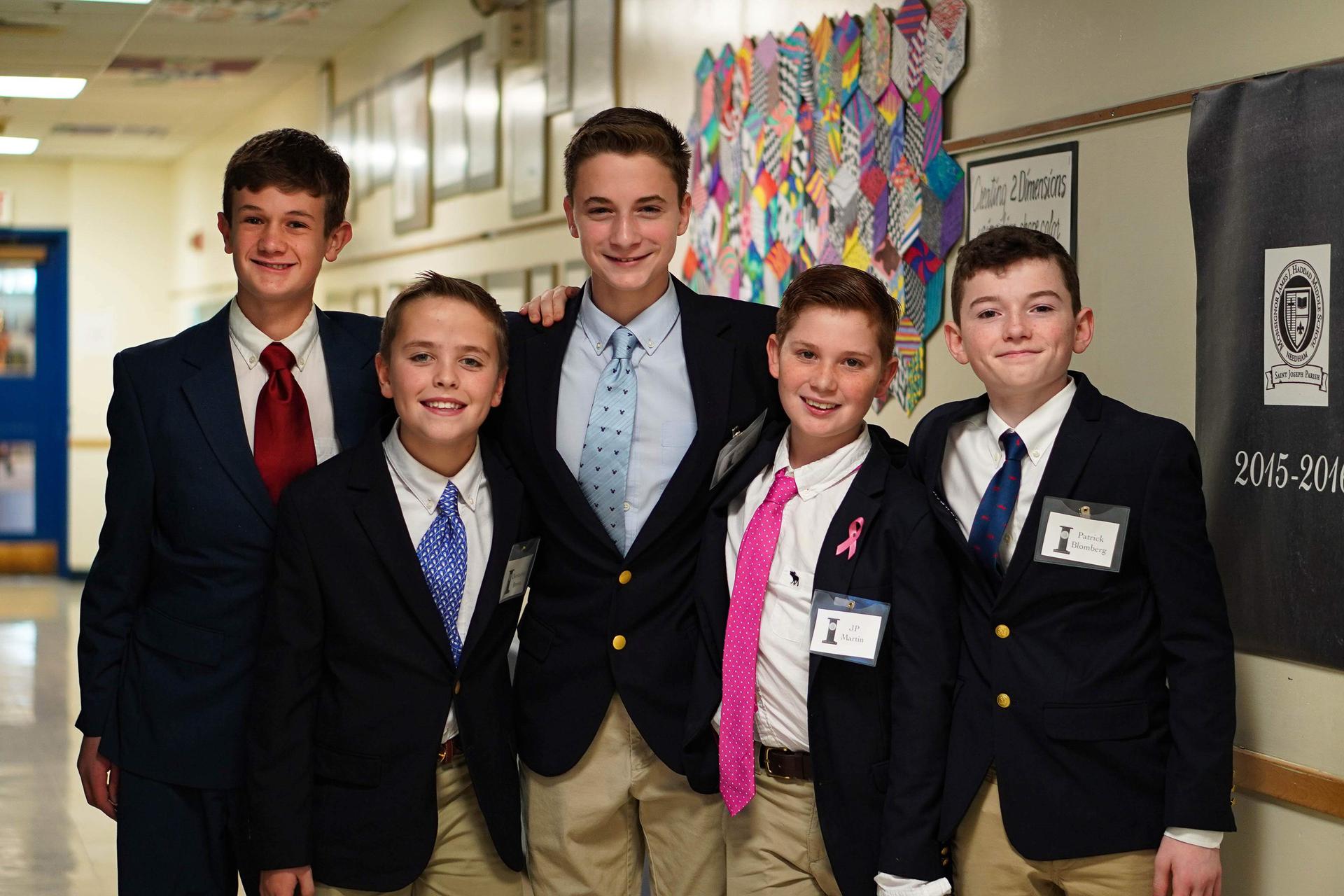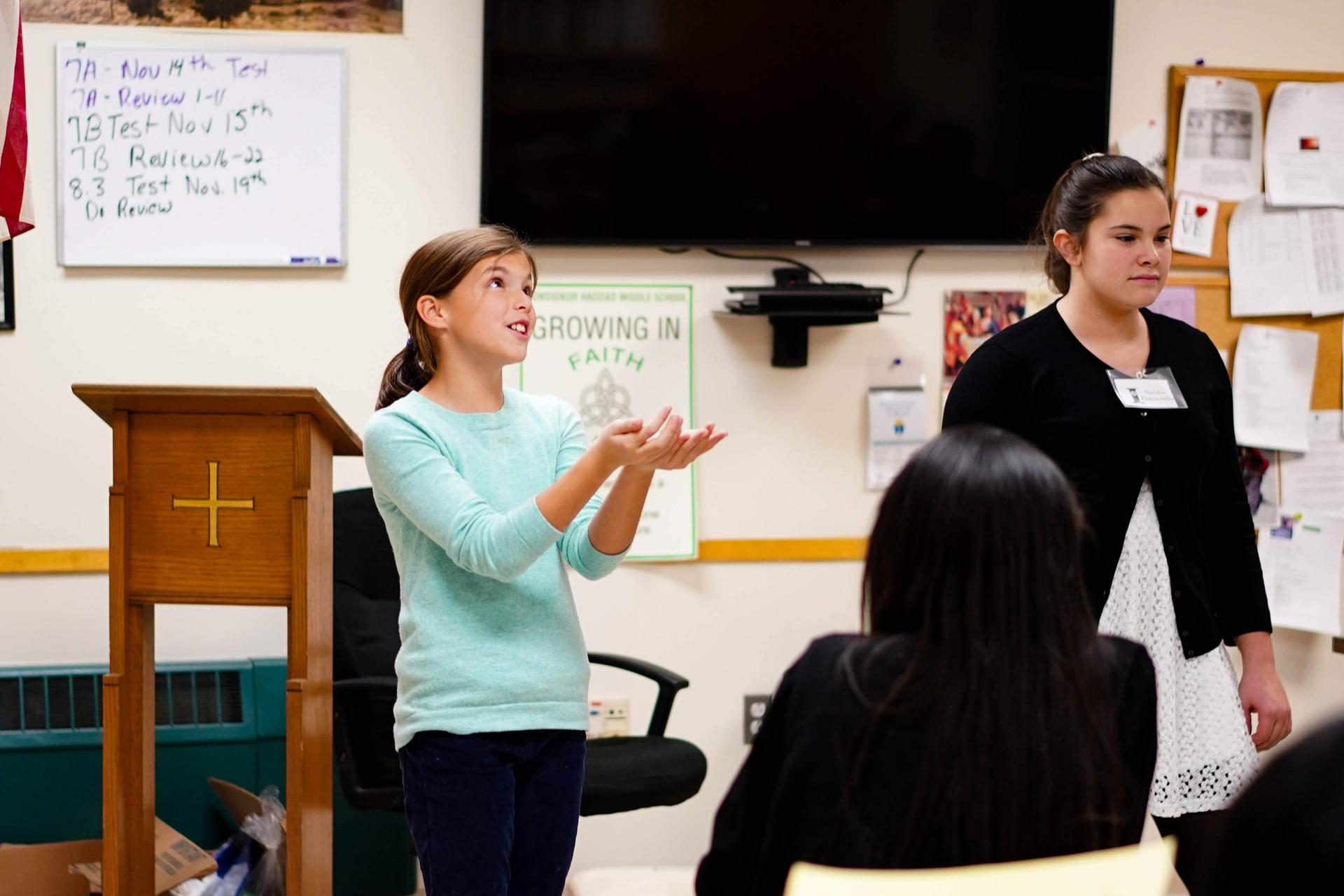 MHMS FORENSICS EXCELS AT FALL CLASSIC
On November 23rd, students from MHMS competed in Rose Debate's annual Fall Classic Speech and Debate tournament. We had over 75 participants from 13 different schools, including 20 from MHMS!
I'd love to highlight a few students from MHMS who performed exceptionally well. This tournament was our most high-performing and competitive by far, and you should be incredibly proud of your students for their hard work and dedication!
Patrick Blomberg - 1st in Monologue (out of 35 competitors), 1st in Volte Face (out of 63 competitors)
Christopher Brown - Semi-Finalist in Monologue and Volte Face
Carolyn Rose Simmons - Semi-Finalist in Monologue; 4th in Duo Interpretation with partner Sheila Lovey Moore
Parker Fryberger - 5th in Duo Interpretation with partner Natalia Petruzziello
Brendan Goldner - Finalist in Stand Up; 2nd in Duo Interpretation with partner Lucas Javier Zarraga
Mary Habermas - 6th in Monologue (out of 35 competitors)
Brian Ladino - Semi-Finalist in Monologue and Volte Face
JP Martin - Finalist in Monologue and Stand Up
Sheila Lovey Moore - 4th in Duo Interpretation with partner Carolyn Rose Simmons
Anthony Petruzziello - Semi-Finalist in Volte Face
Natalia Petruzziello - 5th in Duo Interpretation with partner Parker Fryberger
Kathleen Reale - 3rd in Duo Interpretation with partner Caroline Marie Calton
Fintan Reichard - Semi-Finalist in Volte Face
Ava M Richard - Semi-Finalist in Monologue and Volte Face
Thomas Scalia - 1st in Stand Up (out of 15 competitors)
Andrew Schwerdt - Semi-Finalist in Volte Face
Carolyn Rose Simmons - Finalist in Volte Face; 4th in Duo Interpretation with partner Sheila Lovey Moore
Lucas Javier Zarraga - 2nd in Duo Interpretation with partner Brendan Goldner
Here are some of the tournament photos of MHMS students! Parents may also contact the photographer directly to order prints - Julia Monaco (jmonaco@wellesley.edu). For other photography needs, see: juliamonaco.com.
Tentative dates for an invitational tournament at St. Paul's Choir School are March 7th or 14th.
Information now available about Spring 2020 Rose Debate programs. New and returning students accepted! The webpage is linked here.
- Paul Rose, Rose Debate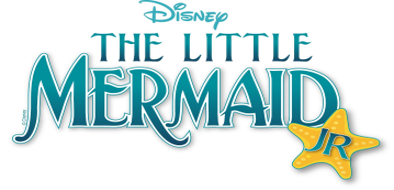 THE LITTLE MERMAID JR AUDITIONS
Auditions will be Monday December 9th and Tuesday December 10th. Students should sign up for a 5 minute audition slot. Signup sheets are posted outside the Dining Room. Rehearsals begin in January and will be Monday-Wednesday 2:45-4:30. Please email Ms. Spence (espence@saintjoes.com) if you have any questions.
7TH GRADE FIELD TRIP TO MHS - DEC. 10
On Tuesday December 10th, 7th grade will be visiting the Fire! Voices of the Boston Massacre exhibit at the Massachusetts Historical Society. This special exhibit commemorates the 250th anniversary of the Boston Massacre by telling the story through artifacts, eyewitness accounts and trial testimony. This trip will conclude the 7th grade Social Studies unit on the Massacre in which students have been analyzing evidence from the trials to draw their own conclusions about the guilt of the British soldiers involved. - Ms. Spence
'DILLA TUESDAYS - STARTS NEXT WEEK DEC. 10
Student Council has worked with Pancho's to organize a "Taco Tuesday" lunch option called 'Dilla Tuesdays. There will be three options (cheese 'dilla, chicken and cheese 'dilla, and burrito) plus a gluten-free option – burrito bowl. The cost will be $7.25/order and each order will be served with a side of chips/salsa. Orders need to be made on Monday, the day before.
SIXTH GRADE SOCIAL STUDIES NEWS
The Country Report is underway! This week, students selected the country they wished to research. For the next five months, sixth graders will be working on their first major research project. Topics they will cover include geography, culture, history and population. This cross curricular project is mainly a Social Studies project, although students will also be working on their country report in Science, Language Arts, Technology and Study Skills classes. To find out more about the report, click here to see the rubrics. - Mrs. Coyle
YEARBOOK COMMITTEE
There will be a Yearbook Committee meeting on Wednesday, December 11 at 2:45 pm in the Art Room.
STUDENT COUNCIL TOYS FOR TOTS COLLECTION
Every year at this time we are reminded of everything we have and how lucky we can be. As a way of showing thanks for all of this, MHMS Student Council will be sponsoring a toy drive to benefit the Toys for Tots organization. The basic mission of the Marine Toys for Tots Program is to collect new unwrapped toys and distribute those toys to less fortunate children at Christmas. The primary goal of Marine Toys for Tots is, through the gift of a new toy, help bring the joy of Christmas and send a message of hope to America's less fortunate children. This is not a requirement, but we hope everyone that is able, will join us as we support this cause.
Students should bring toys to their homeroom. Student Council members will be around to collect each day. If we get at least one toy donated for each student, there will be a school wide tag day. The homeroom that donates the most toys will also get an ice cream party at lunch.
**TOYS ARE DUE DECEMBER 13th**
GAME NIGHT DEC. 13, 6 - 8 PM
Next Friday, December 13 will be a Game Night - ugly sweaters and cookie decorating! Please return the following permission slip.
SAFETY REMINDER AND 'NO STUDENT DROP OFF" SIGNS
There is no picking up or dropping off students on MAY STREET!
Given the traffic volume and the crosswalks no student(s) should be picked up or dropped off on May Street before or after school or during the busy periods.

Please also observe the blue signs on Oakland with regard to drop off and parking restrictions. Needham Police have been ticketing lately.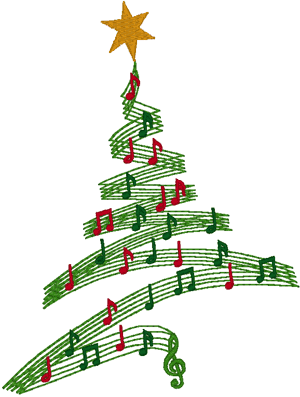 CHRISTMAS CONCERT - DEC. 17
All are invited to the annual Christmas Concert on Tuesday, December 17 at 7 pm in the Kennedy Center/SJES Gym.
Band students should review this schedule from Jenn Zevos, Band Director.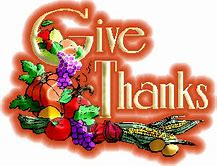 THANKSGIVING FOOD DRIVE THANK YOU
Thank you to everyone for supporting our annual Thanksgiving Food Drive. Between both schools we fed 1000 people who otherwise would not have a Thanksgiving dinner. Special thanks as well to our librarians for organizing this effort!
NEEDHAM KNIGHTS OF COLUMBUS HOSTS
INTERNATIONAL FREE THROW CHAMPIONSHIP
On Saturday, January 4th, 2020, The Needham Knights of Columbus Fr. Daniel J. Kennedy Council #1611, will host its annual International Free Throw Championship for boys and girls ages 9 to 14. Since 1972, the Knights of Columbus have sponsored the International Free Throw Championship which is set up to have the contestants compete within their own gender and age group. Each contestant will be allowed 15 free throws and receive one point for each basket. All competition starts at the local level. Winners move on to the district, regional, state or provincial levels, and some even move on to the international level for championship competition in their group. Local winners will be honored at a dinner at the Needham Knights of Columbus hall this Spring. The competition will be held at the Monsignor Haddad Middle School Gym at 110 May St., Needham, MA from 8:00 AM till noon on Saturday January 4, 2020. No registration is necessary. Just show up ready to shoot! All are welcomed!


FEBRUARY FAST CASH CALENDARS
Calendars will be going home this week for those who would like to give the calendars as Christmas gifts, Secret Santa Gifts, etc.
You may also print additional copies.
Help is needed selling after the 4 pm and 9:30 masses. Students will get credit for these calendars sold. Sign up below.
BABY CONGRATULATIONS
Melissa Harrigan (our DRE) and her husband, Christopher, welcomed a new baby boy, Augustine Joseph born on Monday, November 25th just before midnight. They will be in Tennessee for another two weeks as they finalize the adoption. Please join us in remembering the family in your prayers.
EMBRACING THE ADVENT SEASON
Two free and easy ways to enhance your Advent experience are available from Matthew Kelley and Bishop Robert Barron. Click here to learn how to sign up.
The first Breakfast 'N Books selection is Reign Rain by Ann Martin. Hope to see you at our discussion on December 17 at 7:40 am in the library!
Sign Ups are open for the St. Joseph Parish Schools Buzz Off Team. Click Here to register.
Anton's Coats for Kids Drive - Look for the bin in the dining room to donate your gently used coats for adults and children. Please no coats with rips, tears, broken zippers, or stains.
MHMS IS FULLY CONNECTED
Please like us on Facebook, and follow us on Twitter @MHMSGators, Instagram, and LinkedIn to stay abreast of the latest news.
HAVE ALUMNI NEWS TO SHARE?
We are always excited to hear about what our Gator Graduates are up to since leaving MHMS.
If you have alumni news to share, please email Jill Meyers jmeyers@saintjoes.com or use the link below: