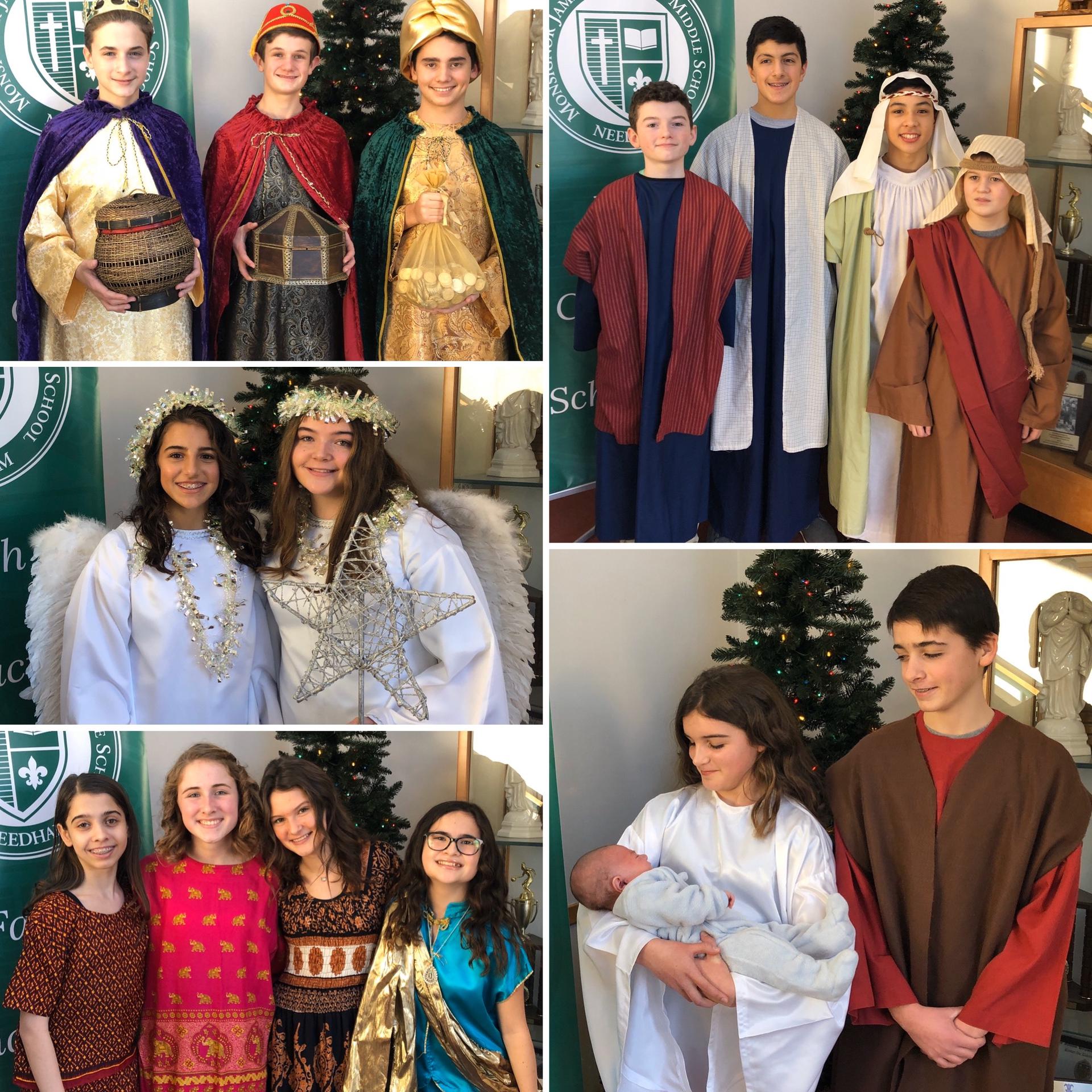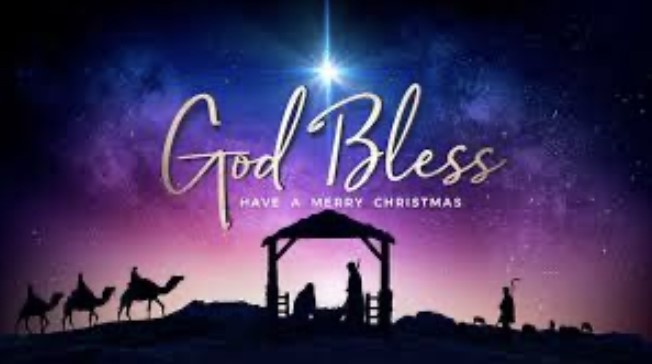 Dear Members of the MHMS Community,
Once again, we are humbled by the thoughtfulness and generosity shown to all of us on the faculty and staff at MHMS. The gifts we have received, though very generous, convey an appreciation and sentiment that goes far beyond any monetary value. Your thoughtfulness means so much, especially when you have so many demands on your time and resources.
I hope with a longer Christmas vacation for the students, you can rest, relax and enjoy what is usually a very busy season.
On Christmas Eve and during Christmas Day, as we celebrate God's gift of Himself to us, I will offer my prayers of thanks for all of you and your families.
I ask all to remember those who feel sadness and loss during this time, and that the true message of the season will give them comfort and hope.
May the New Year bring you the blessings of continued health, happiness and love.
Merry Christmas,
Jay MacDonald
WAITING FOR BABY JENSEN
As we approach Christmas and await once again the celebration of the birth of our Savior, we in the MHMS Community are awaiting the birth of Mrs. Jensen's baby, due in mid to late January.
The anticipated due date of the baby is January 24th, and true to her commitment, Mrs. Jensen is planning to be in school until that day.
We are fortunate to once again have as a long-term substitute Mrs. Joan Cahalane. Mrs. Cahalane served as a long-term sub last year. She is the former Principal of Holy Family School in Rockland and a veteran teacher and administrator for elementary and middle school education.
Mrs. Cahalane knows our community and our students, so it will be good to welcome a familiar face. She will work with Mrs. Jensen for the first two weeks in January and be in the classroom with Mrs. Jensen Jan. 22 & 24. Mrs. Jensen, during her leave, will be in touch with Mrs. Cahalane to follow the progress of the students and share input. She plans to return to the classroom Monday, March 30.
Please join me in offering our prayers and best wishes to Mrs. Jensen, her husband Blake, and daughter Maddy as they await the arrival of their newest family member.
January 7
Future Problem Solvers
2:45 - 3:40 pm
First Drama Rehearsal
2:45 - 4:30 pm
January 9
Forensics
2:50 - 4:05 pm
January 10
Ski Club
January 14
Future Problem Solvers
2:45 - 3:40 pm
January 16
Forensics 2:40 - 4:05 pm
Faculty Mtg
3 - 5pm
PSA Mtg
7 pm
January 17
Early Release
12:15 pm
Living Legacies
1:30 - 2:30 pm
Ski Club

We recently received feedback from the Archdiocese regarding our MAP testing from the 2018-2019 school year. We are proud to announce that as a school, our students demonstrated Above Average Achievement as well as Above Average Growth across the three subject areas of Language Usage, Reading, and Mathematics. Congratulations to our students on their success!
This year our students will be required to complete MAP testing three times throughout the school year (fall, winter, and spring). The winter testing session will begin following the Christmas break. Click here for the testing schedule. Please contact Ms. Collins (kcollins@saintjoes.com) if you have any questions regarding MAP testing.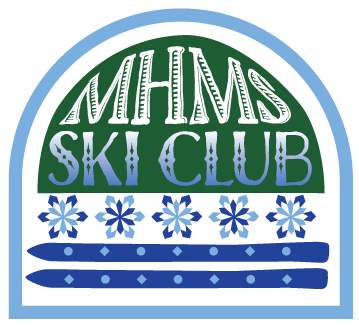 MHMS SKI CLUB STARTS JANUARY 10
Ski Club starts the first Friday we return from break on January 10. The second trip is on January 17 which is an Early Release day, but we will be going at the normal time. Please be sure all waivers have been completed!
MAKE UP HIGH SCHOOL PLACEMENT TEST
The Archdiocese of Boston will administer the High School Placement Test (HSPT®) as a makeup test at the Pastoral Center on December 30, 2019. This is for students who were not able to attend any of the previous Archdiocesan test dates. Students who already tested should not sign up again. Students are encouraged to preregister for the test online.
Online registration will close at 11:59 p.m. (CST) on December 28th. To register after the deadline, or to confirm any testing details, please call Annie Smith at the Catholic Schools Office at 617-779-3611.
REGISTER HERE
LOCATION DETAILS
Monday, December 30
9:00 a.m.
Pastoral Center (Flatley Board Room)
66 Brooks Drive
Braintree, MA 02184
GRADEBOOK TO REOPEN IN JANUARY
The online gradebook will reopen after Christmas vacation.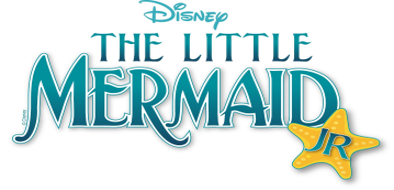 THE LITTLE MERMAID
Congratulations to all for their outstanding auditions! It's sure to be a great show.
Rehearsals will be begin Tuesday, January 7, 2:45 - 4:30 pm.
Rehearsals will usually be Mondays, Tuesdays, and Wednesdays from 2:45 - 4:30 pm. Parents are asked to please complete the registration below by January 10 to confirm their student's participation in the show.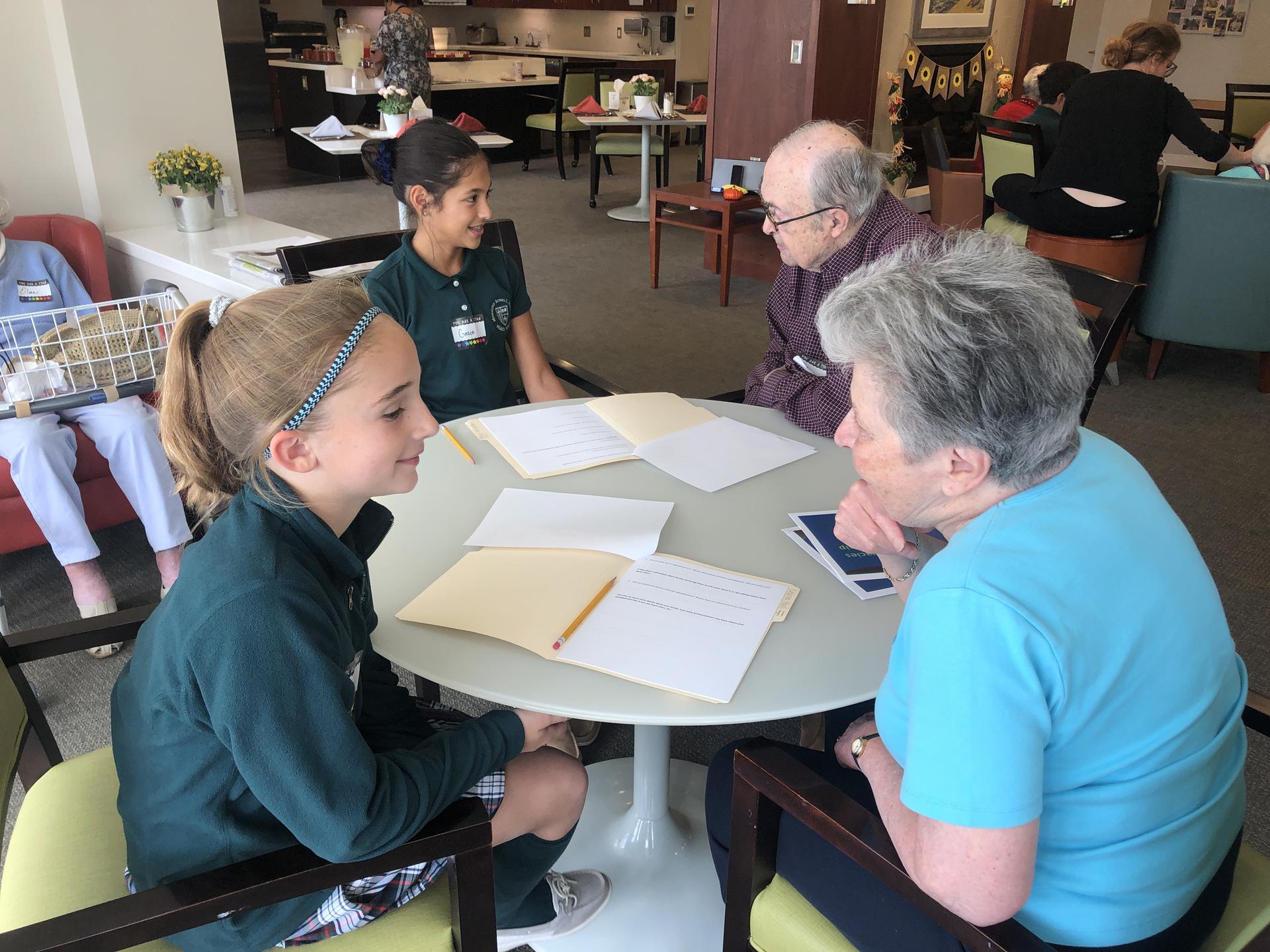 LIVING LEGACIES
Our Living Legacies students will return to North Hill on Friday, January 17, 1:30 - 2:30 pm.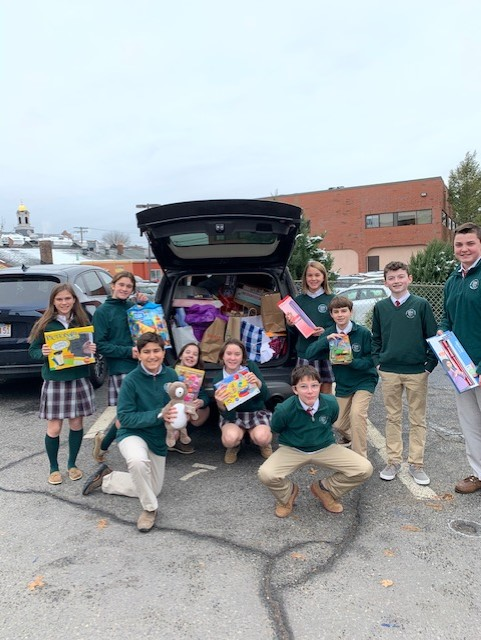 TOYS FOR TOTS THANK YOU
Student Council would like to thank everyone for supporting their Toys for Tots initiative. Together we collected over 170 toys to contribute to the Walpole Police Department's Giving Tree Toy Drive. Special Recognition goes out to Mr. Kiessling's homeroom 6A for being the top collector, earning either an ice cream party or tag day.
NEXT BREAKFAST 'N BOOKS - JAN. 28
Despite the snowy morning we had a good turn out for Breakfast 'N Books this week. Our next meeting will be January 28 at 7:40 am in the library. The students voted to discuss The Hunger Games by Suzanne Collin.
CULTURE SURVEYS COMING
Please note that at the end of January per the request and direction of Archdiocese of boston all families will be receiving online Culture Surveys. These annual surveys are created and managed by the Catholic Schools Office and provide valuable feedback for all schools. In advance, we appreciate your attention to these surveys.
ST. JOSEPH SCHOOLS LIBRARY - BIRTHDAY BOOK PROGRAM
Did you know our library:
· circulates more than 1,000 books a week?
· serves both elementary and middle schools?
· depends on the Birthday Book Program for the majority of its budget to purchase new and exciting new titles?
· has online resources for your student at saintjoes.follettdestiny.com
Commemorate a birthday or important event, honor a teacher, or remember a special person with the gift of a book. What better way to celebrate?
Here's how our program works:
· Donate $20, and your child may choose a book from our "Birthday Book Cart" of brand new hardcover books. A bookplate with your child's name will be placed inside the book, and your child will be the first to borrow the book.
· Choose your book now or later! Fill out the accompanying form anytime during the year and return it with check/cash. We will record your child's birthday and the number of books requested. Your child may choose this year's Birthday Book at the start of school OR, on or about his/her birthday (or half-birthday!). Alternatively, you may wait to donate until your child's birthday month, when you will receive an email reminder.
· Want to make a special request? Please contact the librarian Ms. Owens directly at 781-444-4459 x116, or aowens@saintjoes.com
· Other great ways to donate: Some families have generously suggested that books be purchased in lieu of birthday presents for their children's parties. It's a fun way to have your child's name stay "in circulation" at our schools for years to come! (We send thank you notes for you!) Grandparents and other relatives are also welcome to donate!
· Consider doubling the pleasure of reading with a corporate matching gift. Please indicate that you are interested, and we will contact you.
NEEDHAM KNIGHTS OF COLUMBUS HOSTS
INTERNATIONAL FREE THROW CHAMPIONSHIP
On Saturday, January 4th, 2020, The Needham Knights of Columbus Fr. Daniel J. Kennedy Council #1611, will host its annual International Free Throw Championship for boys and girls ages 9 to 14. Since 1972, the Knights of Columbus have sponsored the International Free Throw Championship which is set up to have the contestants compete within their own gender and age group. Each contestant will be allowed 15 free throws and receive one point for each basket. All competition starts at the local level. Winners move on to the district, regional, state or provincial levels, and some even move on to the international level for championship competition in their group. Local winners will be honored at a dinner at the Needham Knights of Columbus hall this Spring. The competition will be held at the Monsignor Haddad Middle School Gym at 110 May St., Needham, MA from 8:00 AM till noon on Saturday January 4, 2020. No registration is necessary. Just show up ready to shoot! All are welcomed!


FEBRUARY FAST CASH CALENDARS
Calendars have gone home this week to give as Christmas gifts, Secret Santa Gifts, etc.
You may also print additional copies.
Help is needed selling after the 4 pm and 9:30 masses. Students will get credit for these calendars sold. Sign up below.
'Dilla Tuesdays are here!. There are three options (cheese 'dilla, chicken and cheese 'dilla, and burrito) plus a gluten-free option – burrito bowl. The cost will be $7.25/order and each order will be served with a side of chips/salsa. Orders need to be made on Monday, the day before.
Sign Ups are open for the St. Joseph Parish Schools Buzz Off Team. Click Here to register.
Anton's Coats for Kids Drive - Look for the bin in the dining room to donate your gently used coats for adults and children. Please no coats with rips, tears, broken zippers, or stains.
MHMS IS FULLY CONNECTED
Please like us on Facebook, and follow us on Twitter @MHMSGators, Instagram, and LinkedIn to stay abreast of the latest news.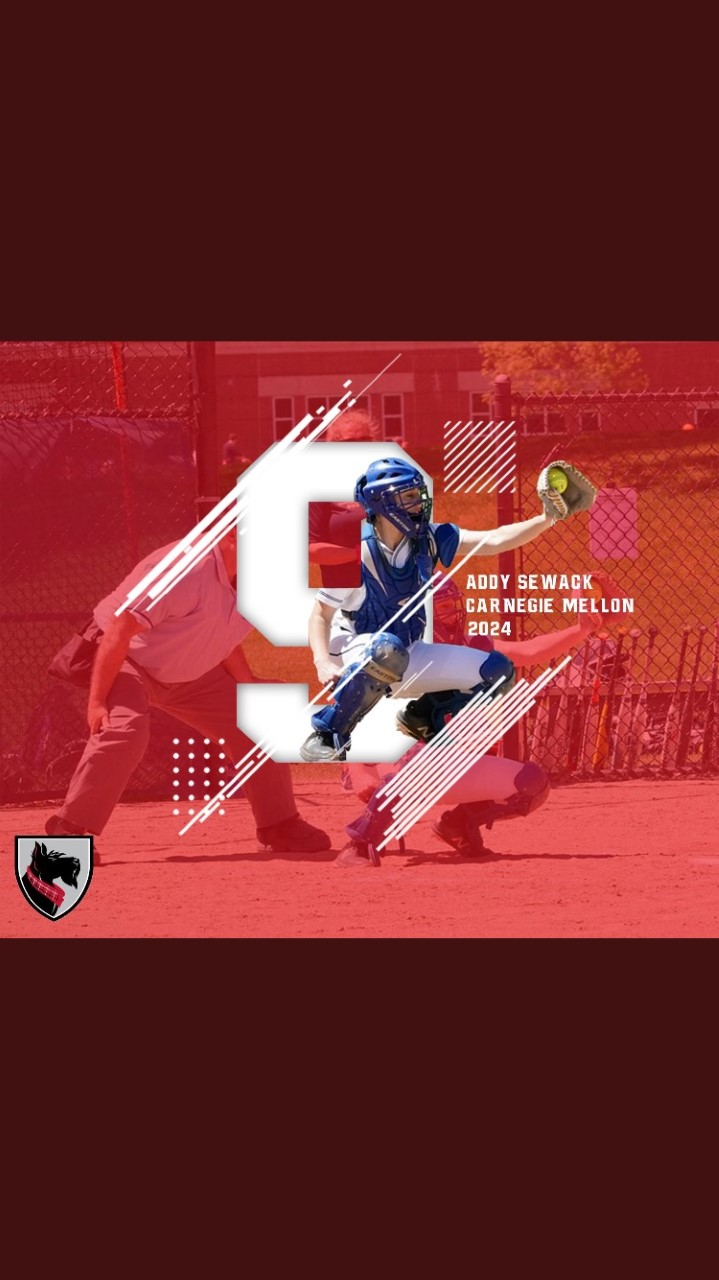 ADDY SEWACK MHMS'16 NOBLES '20 COMMITS TO CARNEGIE MELLON
Addy Sewack, member of the MHMS Class of 2016 and Nobles & Greenough Class of 2020 has committed to play softball for Carnegie Mellon University. Sewack is a four year varsity player at Nobles and team captain for two years. A versatile player, while at Nobles she has played shortstop and catcher but will be third base at Carnegie Mellon. Sewack plans to study Biology. Congratulations Addy!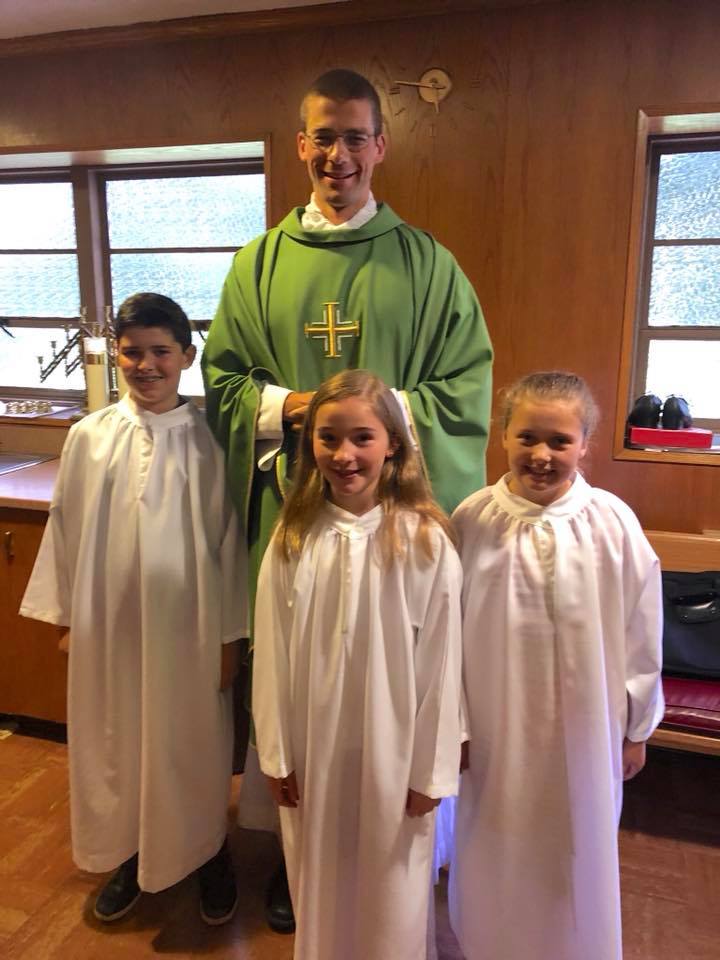 FR. ZIMMERMAN TO CELEBRATE CHRISTMAS EVE MASS AT ST. JOE'S
Fr. Michael Zimmerman, an MHMS alumnus, will be celebrating the 4pm downstairs Christmas Eve Mass at. St. Joseph Church. After MHMS Fr. Zimmerman graduated from Xaverian Brothers High School and Boston University. He was ordained in 2017. Read more here. Fr. Zimmerman is currenlty assigned to the Vocation Office in the Archdiocese of Boston.
The full Christmas Mass schedule for St. Joseph Church may be found here.
HAVE ALUMNI NEWS TO SHARE?
We are always excited to hear about what our Gator Graduates are up to since leaving MHMS.
If you have alumni news to share, please email Jill Meyers jmeyers@saintjoes.com or use the link below: