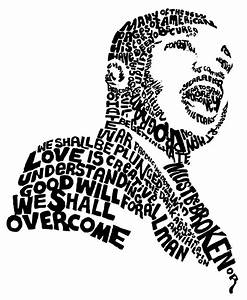 Dear Members of the MHMS Community,
Although the New Year is now three weeks old, this is the first opportunity for me to wish the greater MHMS community, "Happy New Year."
The year got off to a surprising start with the announcements of a change in leadership at St. Joseph Elementary, the combining of the Consultative Boards for both schools and finally the merger of both schools effective for the 2020-2021 academic year.
Though the effective date of the merger is fast approaching, we have been anticipating the consolidation of the schools for some time. As we announced in the spring of 2018, we began the initial phases of a strategic plan in order to address the educational needs of our students and families in a time of cultural, religious and demographic change.
As Monsignor Haddad recognized in his time the need to provide a quality, second-to-none, middle school program, Fr. David Michael, our former pastor, and Fr. Peter Stamm, our temporary administrator, have affirmed that need today and for the future. However, the need to do that, in an era of a steadily declining birth rate, shifting and diminishing attendance at Mass, increasing expenses, and a projected continuing decline in the number of school age children through the 2030's, confirmed that we needed to address the economic constraints sooner rather than later so we would be proactive rather than reactive.
It is apparent that the model of two separate schools with two administrations is not a viable economic model. Combined, the schools make up one of the largest schools in the Archdiocese of Boston with a very strong middle school population. By consolidating the three programs of early childhood, elementary and middle school education, we will create a school this is viable well into the future.
Fortunately, we have a very strong academic program in both schools built on traditional Catholic values with committed faculty and staff who have embraced the legacy of excellence in academics, have provided a nurturing environment and are models our faith and its values.
The merger will be effective when school opens in the fall, but the process will be phased in over the next two academic years. Although there will be some logistical and practical changes, the basic educational program with the emphasis on age appropriate development at the early childhood, elementary and middle school levels will continue.
This is an exciting time and an opportunity to shape the future of a sustainable and thriving educational model of Catholic education. There is anxiety for all involved, but let us remind ourselves that we are building on a foundation of excellence and faith.
As the planning progresses, both Mrs. Solomon and I will begin to share regular, joint updates as we move forward to the future.
Please remember in your prayers the intention of asking God to send His Spirit to bless our efforts on behalf of his Kingdom and the children we are preparing for the future.
Sincerely,
Jay MacDonald
Principal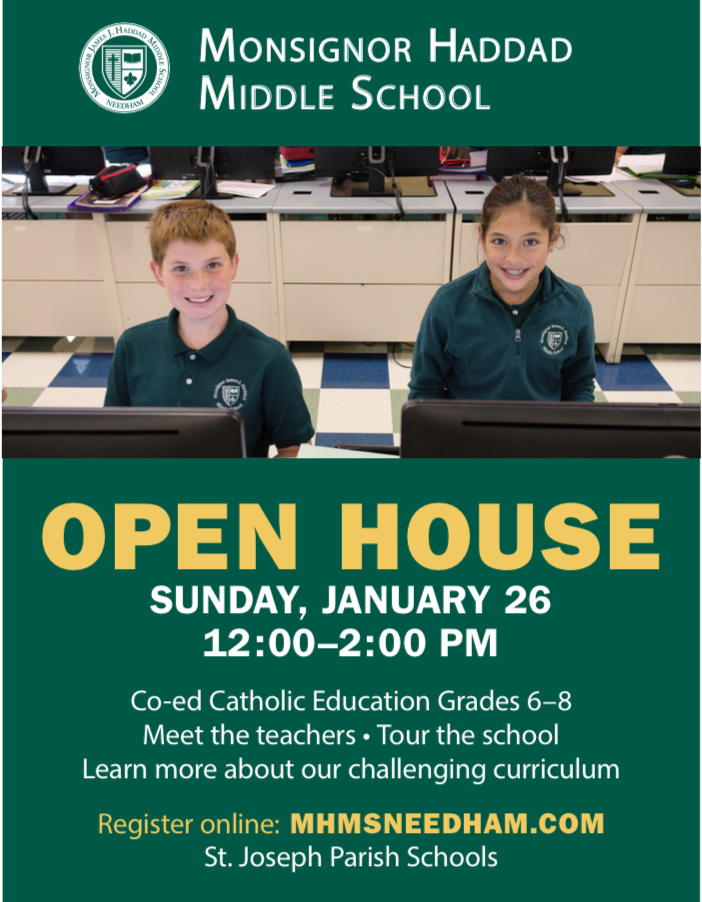 WINTER OPEN HOUSE JAN. 26, 12 - 2 PM
Please help spread the word about our Winter Open House for prospective students on Sunday, January 26,12 - 2 pm. We are also happy to schedule personal tours another time if someone has a schedule conflict with the Open House date. SJES fifth graders - don't miss this chance to meet the teachers and tour the school!
Also - if you are active on social media please take a minute to share our flyer.
CATHOLIC SCHOOLS WEEK
Look for more information coming soon on Catholic Schools Week, but already lots of fun activities are planned. Including:
All School Liturgy hosted by grade 4 on Monday 1/27

Bowling at Needham Bowlaway on Tuesday, 1/28 (see below)

7th Grade on BC TV for Daily Mass celebrated by Fr. Peter on Tuesday 1/28

Toiletries collection for Circle of Hope

Student Appreciation Day Friday, 1/31
Help is need for the lunchtime Ice Cream Party of Friday for Student Appreciation Day. Please sign up here.

Please see the online website calendar for schedule information regarding club meetings and practices.
January 21
6th Girls vs. St. Benedict
6pm
MHMS Gym
January 22
6A Lunchtime Ice Cream Party for Toys for Tots
6th Girls BBall vs St. John's Canton
6pm
MHMS Gym
7/8th Girls BBall vs St. John's Canton
6pm
MHMS Gym
January 23
7/8 Girls Bball vs Ursuline
5pm
MHMS Gym
6 Boys GREEN vs St. John's Wellesley
6 pm
MHMS Gym
7/8 Boys vs Trinity Catholic
7 pm
MHMS Gym
January 24
Ski Club
January 25
6th Girls Bball @Quincy Catholic
11 am
6th Boys WHITE @Blessed Sacrament 2 pm
January 26
Schools Host Parish Mass
9:30 am
Open House
12 - 2 pm
WEAR YOUR UNIFORM, GET A FREE TAG DAY
On Sunday, January 26, the students of St. Joseph Schools will be hosting the 9:30 Sunday mass at St. Joseph Parish to highlight Catholic Schools Week. We invite students attending that mass, or any mass that weekend either at St. Joe's or another parish, to wear their uniform as a sign that you are student in a Catholic school. All students wearing their uniform will earn a free tag day to be determined on a later date.
MHMS @NEEDHAM BOWLAWAY - CSW WEEK 1/28, 1 - 3 PM
Join your friends on the half day Tuesday of CSW at Needham Bowlaway,1 - 3 pm. Simple snacks and water will be provided. Cost is $15 and limited to the first 48 students. For details and to sign up please print and return the flyer below. Sign up by Friday, January 24.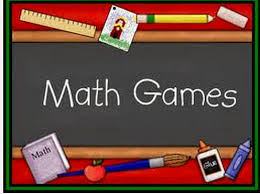 MATH GAMES
Oh, the Places You'll Go! shouts the title of a popular Dr. Seuss book. Our Math students in Grade 6 are embarking on a journey of creativity and design as they incorporate their newly acquired Math skills, along with others, in constructing and producing their own unique Math games!
This project allows students to discover exciting and innovative ways to review and challenge themselves and their peers. Whether working individually or in small groups, the sixth grade is eagerly embracing the challenge and promises to deliver a quality product that is both entertaining and educational. As Dr. Seuss says, "Life may be a 'Great Balancing Act', but through it all, 'There's fun to be done.'" … especially in Math! Be looking for these creations during Catholic Schools Week! - Mrs. Keeley

NATIONAL HISTORY DAY PROJECT VIEWING
On Wednesday, January 29, at 1:30 pm the seventh grade National History Day Projects will be on display in the Dining Room. This year's theme is Breaking Barriers in History. We invite all to come see the hard work of our students in what is a hallmark project of the seventh grade experience. Sixth grade families are especially encouraged to attend.
MHMS has a long tradition of success in the NHD program, sending 9 students over the past eight years to the national contest in Washington, DC and our own Ms. Spence being awarded the Bryan McSheffrey History Day Teacher of the Year, Junior Division in 2018. For more information on NHD and the success of MHMS students please visit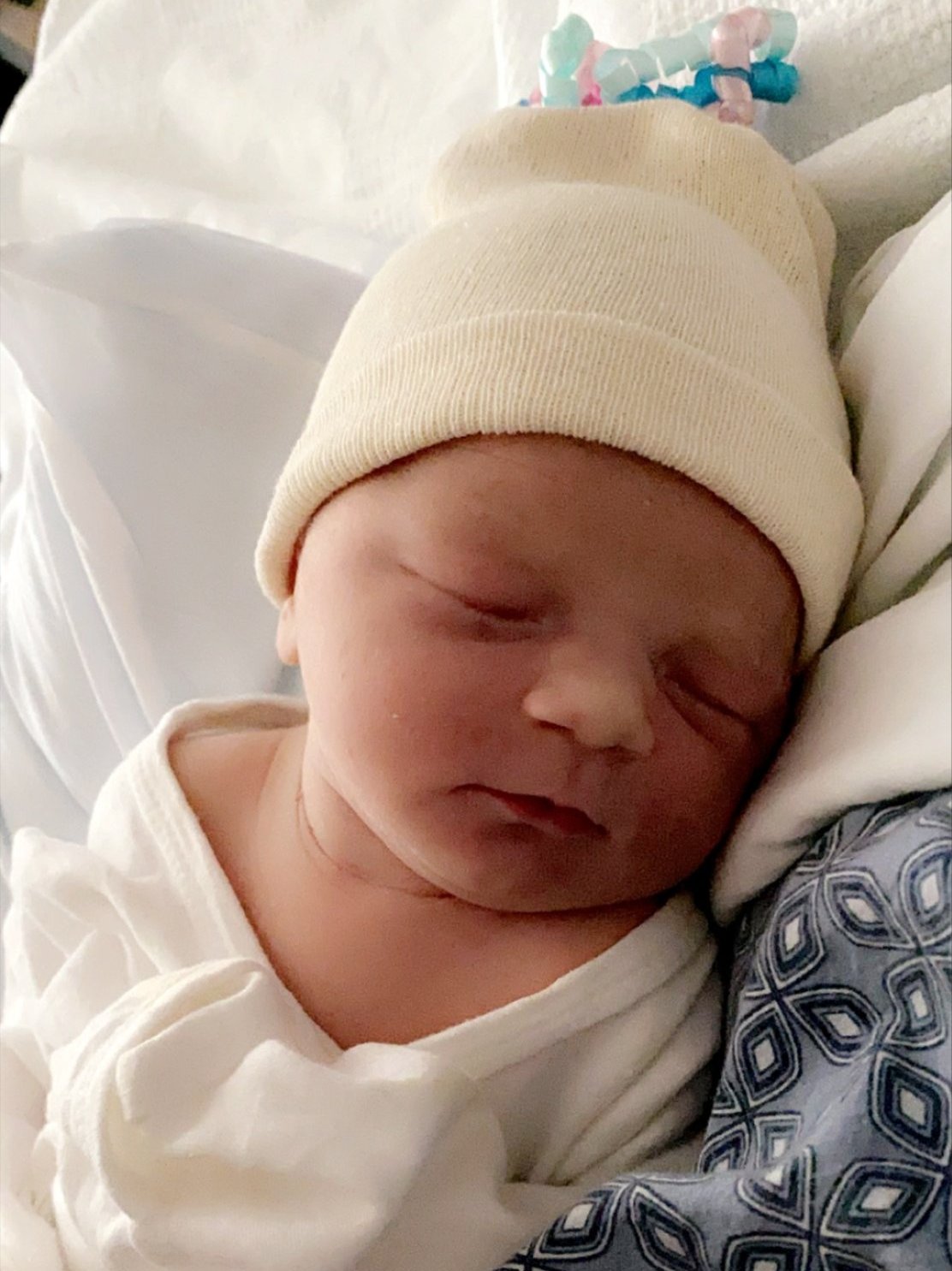 OLIVIA MAE JENSEN
Congratulations to Liz Jensen, her husband Blake, big sister, Maddy and all of their family on the birth of Olivia Mae who was born Friday evening. We send our prayers, congratulations and best wishes!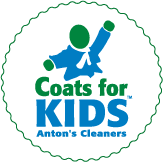 ANTON'S COAT FOR KIDS - THANK YOU!
Thanks to Elizabeth Murphy and Caroline Maloney for coordinating and all who donated to the drive "Coats for Kids." Our schools collected 145 coats for Coats for Kids. We are grateful for our generous community, and all those who volunteered to collect and drop off coats at Anton's Cleaners. Thank you!

FEBRUARY FAST CASH CALENDARS
Just a few weeks left to sell Fast Cash calendars!
Students who sell 5 calendars receive 1 Free Tag Day
Students who sell 10 calendars receive 2 Free Tag Days
Top Seller in each school will win $100.00
Top Homeroom in each school will win a Lunch of choice.
As of now the top homeroom is 8B and top selling students are Kirsten Meyers, Molly Friedman, and Grace Lynch.
SAVE THE DATE - AUCTION APRIL 4
Mark your calendars for Saturday, April 4, 2020
Saint Joseph Parish Schools Auction Gala.
Join the Saint Joseph community for a special evening that will include a cocktail reception, silent and live auctions, dinner, dancing, and more.
The night is a chance for parents, alumni, and friends to come together for an evening of fun, support, and to honor
Mrs. Susan Horne for her time and dedication to our Schools and Parish.
Planning is underway - please join the fun!
Our next planning meeting is on
Wednesday, January 22, 2020
at drop off in the HUB - Join us!
8B FIVE FRIDAY TAG DAY PASS
8B is pleased to announce that as of today, they have raised $1,039 for the St. Vincent De Paul Society of Australia. The money raised is to aid in bushfire relief. The fundraiser is ongoing so if you would still like to participate, please see Mrs. Coyle on Tuesday. Thanks to everyone who supported our cause! - Mrs. Coyle
STUDENT COUNCIL BRINGS YOUR MONDAY FRIES
We will be TRYING fries with chicken nuggets on Mondays. It will be $2 for a small order. Students may order fries with their nuggets or just fries. - Ms. McCabe
MHMS PARENT SOCIAL - FEBRUARY 7
The Rice Barn
1037 Great Plain Avenue, Needham
6 - 9 pm
Join us for cocktails and nibbles as our children ski the slopes in Nashoba. Enjoy a nice evening socializing with other MHMS parents before picking up the students from school at 9:30 pm. Your child does not need to be in Ski Club to attend this event. See this flyer for more info.
KNIGHTS OF COLUMBUS' PUPPIES & PASTA FAMILY DINNER NIGHT
Please join us and families from Needham's Catholic Schools and Parishes on Thursday, February 27th for a delicious family dinner of pasta and meatballs with all the fixin's and spend some time with a room full of adoptable puppies from Shultz's Guest House, a wonderful dog rescue organization in Dedham! What could be more fun than getting to know other families in the community and then watch the kids romp around with a big bunch of bouncy happy puppies? You'll learn about this wonderful shelter and have a chance to win some fun prizes too! The evening starts at 6:30 and admission is $25 for adults and $10 for children under 12. Net proceeds will go to Shultz's Guest House. Needham Knights of Columbus Fr. Daniel J. Kennedy Council #1611 is located at 1211 Highland Ave., Needham, MA. Hope to see you there!
Here is the link for the professional Nativity photographs taken by Alison Borrelli. Families may download them at no charge or order professional quality prints at a discount.
MHMS IS FULLY CONNECTED
Please like us on Facebook, and follow us on Twitter @MHMSGators, Instagram, and LinkedIn to stay abreast of the latest news.