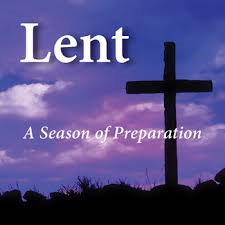 Dear Friends, Families, Alums and Supporters of MHMS,

Father Peter reminded us on Ash Wednesday, that the word "lent" comes from the Old English word for "spring."

We are anticipating spring and the return of "life" as shown in nature with the blooming of trees, flowers and shrubs. In order to get ready for the new season, we usually do some sort of "spring cleaning." Lent is the time for the "spring cleaning" of our spirits and souls.
During this time, we encourage each other, faculty, staff and students to be more attuned to the things we do and critically reflect on why we do what we do. I remind the students to ask themselves, "am I doing everything I can to be the best person I can be, and how do we get rid of those things that keep us from achieving that goal?"

We began the season of lent with Mass and the reception of ashes, we will experience the sacrament of reconciliation in a couple of weeks, and we are adding an additional morning of reflection with Benediction and Adoration of the Blessed Sacrament on March 24.
We are first and foremost a Catholic School, and our faith, values, traditions and rituals must permeate everything we do in the classroom, in the gym, on the fields and in all our sports, activities and clubs.

As we anticipate the newness of life in nature, let us all work toward being a "new" person who shows off the newness of our spirit. May God bless our efforts to be people truly created in the diving image.

Sincerely,
Jay MacDonald
Merger Update:
Mrs. Solomon and I will be sending an update on the merger within the next week. There are many questions that are surfacing, and we want to address the questions in as timely a manner as possible. We appreciate the patience and support you have shown as we navigate this new course and chart a new future for St. Joseph School.
CALENDAR FOR 2020-2021 SCHOOL YEAR
All families should have a received an enotify this week listing these important school dates for the 2020-2021 school year:
September 1
New Student Orientation - Times to be determined and will vary according to grades.
September 2
First Day of School for All Students (Full Day)
September 4
No School
September 7
No School - Labor Day
October 9
No School - Faculty Retreat
October 12
No School - Columbus Day
November 11
No School - Veteran's Day
November 25 - 27
No School - Thanksgiving
December 21
No School - Start of Christmas Vacation
January 4
Return to School
January 18
No School - Martin Luther King, Jr. Day
February 15 - 19
No School - February Vacation
March 12
No School - Professional Development
April 2
No School - Good Friday
April 5
No School - Easter Monday
April 19 - 23
No School - April Vacation
May 31
No School - Memorial Day
June 16
Last Day of School

Please see the online website calendar for schedule information regarding club meetings and practices.
March 2
X Block
1:45pm
March 6
5 Friday Tag Day #5
Liturgy - Grade 3 Hosts
9 am
Please join us!
March 7
Harvard Square Invitational Speech Tournament
March 10
Breakfast 'n Books
7:40 am
Library
March 13
Early Release (MHMS Only)
RE-ENROLLMENT & FINANCIAL AID DEADLINE
1. A $500.00 re-registration fee has been posted but not charged to your current FACTS agreement. You will receive an e-mail from FACTS that will prompt you to pay the fee. Please do so by March 16th. This fee will be applied towards your tuition in the 2020-2021 agreement.
2. If you do not have a child in the elementary school, we will ask you at the end of June, to open a new agreement with FACTS.
3. If you have a child in the elementary school or an additional child in the Middle School, the sibling discount will be applied in June when we finalize your agreement.
4. If you are applying for Financial Aid, please choose St. Joseph Elementary (soon to be St. Joseph School) as the school your child will be attending and complete your application by March 16th.
CURRENT ST. JOE'S 5TH GRADERS/RISING HADDAD 6TH GRADERS
Please note if you are a current St. Joe's Elementary 5th grader/rising Haddad sixth grader no additional steps are needed to enroll for next year. There are no registration forms, applications,or additional steps.
TRIMESTER 2 ENDS MARCH 6
Please be advised the second trimester ends Friday, March 6. Kindly review your student's online gradebook this weekend to be sure there are no outstanding assignments. The gradebook portal will be closing sometime next week to allow teachers to input any final grades and comments.
8TH GRADE PARENT REMINDER
Just a friendly reminder that the payment for the Washington, D.C. trip is due in full on March 14. The final price for the trip is $1625. If you are unsure of your balance, please contact Mrs. Ross (pross@saintjoes.com) in the office. Thank you! - Mrs. Coyle
MARCH STUDY HALL
Registration is open for March Study Hall. Please click here to sign up.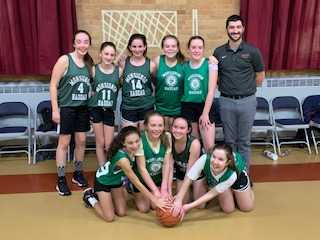 MHMS BASKETBALL PLAYOFFS
Congratulations to all 4 of our Basketball teams here at Monsignor Haddad for qualifying for the playoffs!

The 7th/8th Grade teams faced tough competition. Unfortunately the Girls Team's season ended Tuesday night after a loss to St. John's Canton. The Boys beat St. Mary of the Hills in the Quarter Finals on Monday 2/24 at 6:00pm but fell last night to St. John Paul II. Congratulations to these teams for their great seasons, and thank you to the coaches and parents for their support.
The 6th Grade teams are facing off to earn a spot in the Archdiocesean Tournament. The 1 and 2 seeds get automatic bids to the tournament and everyone else will play in games to earn bids to the tournament. The 6th Grade Boys have earned an automatic bid to the tournament. The 6th Grade Girls will play South Boston on Saturday 2/29 at 9: 30 am at Cardinal Spellman and the winner of that game will earn a bid to the tournament. Good luck Gators!
DO YOU KNOW AN EXCELLENT EDUCATOR?
If so, nominate that teacher for the 2019-20 Archdiocese of Boston Excellence in Education Award!

This award honors elementary and secondary school teachers' commitment to developing saints and scholars in Catholic schools in the Archdiocese of Boston. These teachers have been nominated by parents, administrators, students or their peers because of their demonstration of strong leadership qualities, Catholic values, academic excellence and commitment to their students and school. Every day, they inspire students from all backgrounds and abilities to learn and they actively collaborate with their peers, students, and families to create a welcoming environment and culture of success. Five elementary school teachers and five secondary school teachers will receive the award.
NOMINATIONS ARE DUE BY MARCH 2. For more information and to nominate click here.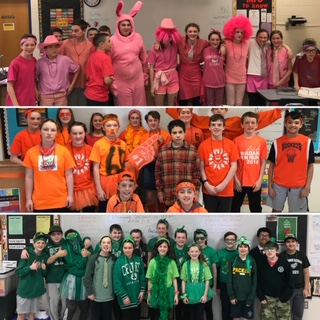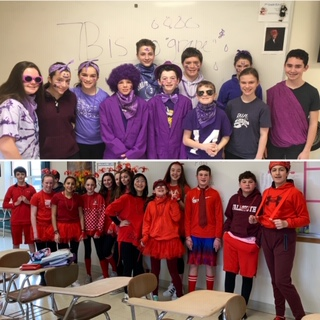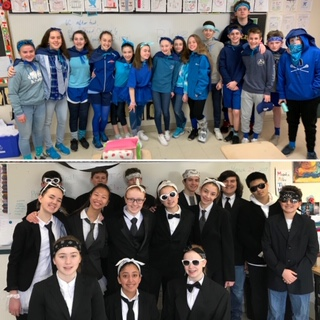 COLOR WARS MARCH 23 - 27
Ms. McCabe's homeroom 7A will once again be hosting Color Wars for their March service fundraiser. This will take place the week of March 23 - 27. thier efforts will beenfit the CRUDEM Foundation in Haiti, a longstanding Lenten initiative for St. Joseph Parish. More information to follow.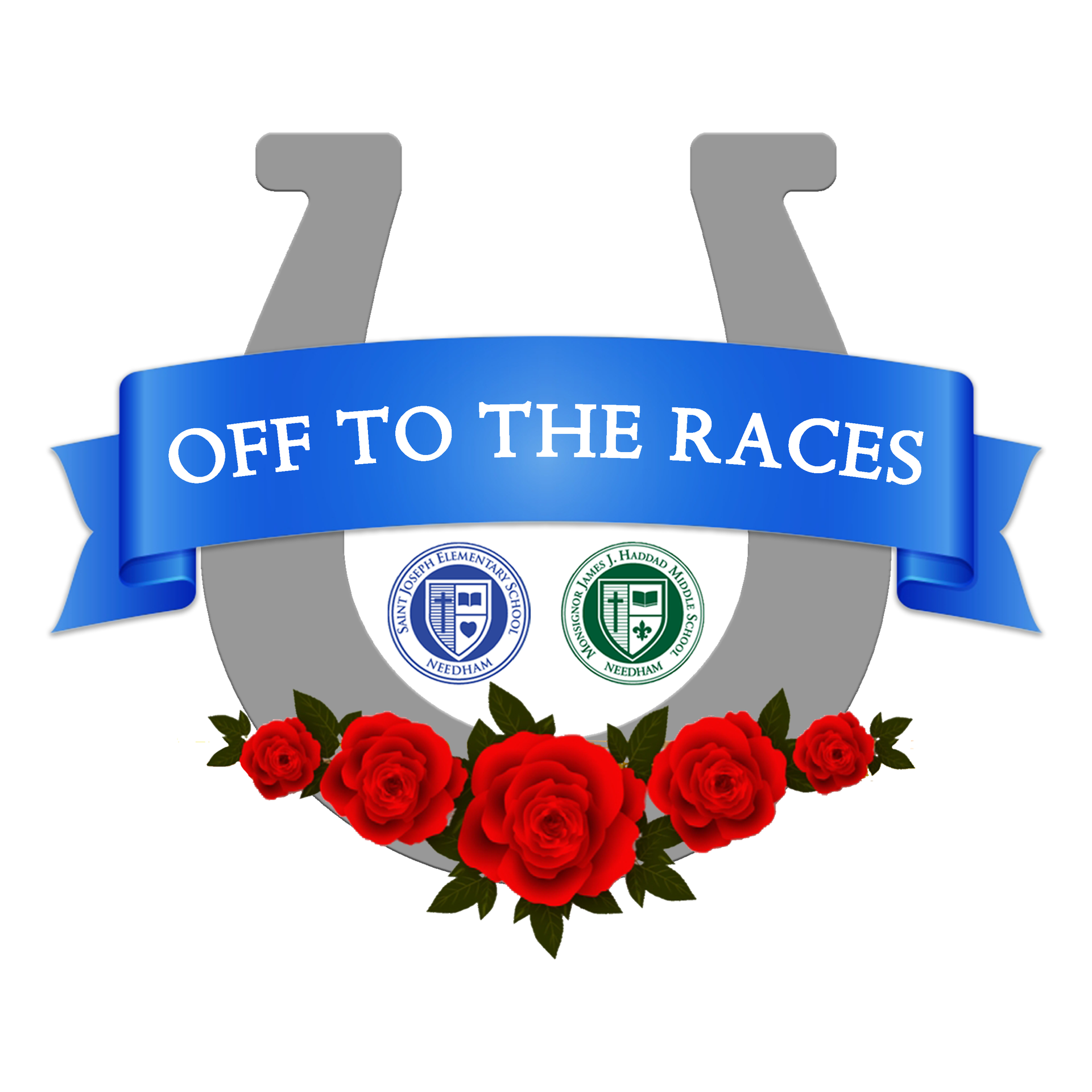 OFF TO THE RACES - AUCTION APRIL 4
2020 "Off to the Races" Auction Gala is coming soon!
Join the Saint Joseph community for a special evening that will include a cocktail reception, silent and live auctions, dinner, dancing, and more.
The night is a chance for parents, alumni, and friends to come together for an evening of fun, support, and to honor
Mrs. Susan Horne for her time and dedication to our Schools and Parish.

Click the button below for tickets, sponsorship, donate an item, advertising. treat a teacher, and much more!
The next Breakfast 'n Books will cover A Mango Shaped Space by Wendy Mass on March 10.
The 2020 Buzz Off Team is open for registration. The Buzz Off Team raises money to benefit One Mission, a charity in support of pediatric cancer patients. This year's event takes place on Sunday, June 7th at Gillette Stadium. Please register to join the team, or you can donate to the cause instead. Registration is open to all members of the Saint Joseph Parish Community. Register here.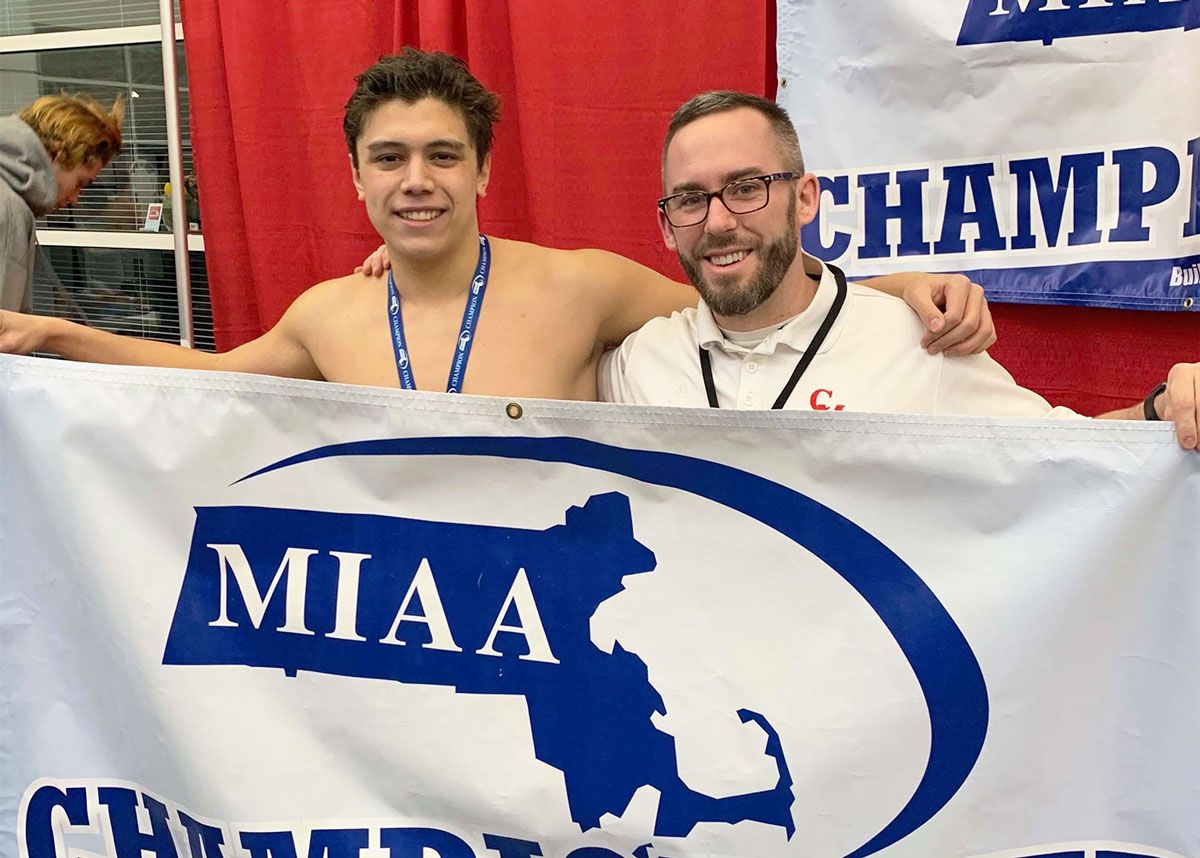 NASCIMBEN '16/CM'20 WINS FIRST STATE SWIM TITLE FOR CATHOLIC MEMORIAL
Congratulations to senior and three time varsity captain Charlie Nascimben, MHMS Class of 2016, who won the 100 meter breaststroke state swim title with a time of 57.21, setting a state meet record. He has committed to the College of Holy Cross.
For more information please see this article from Catholic Memorial.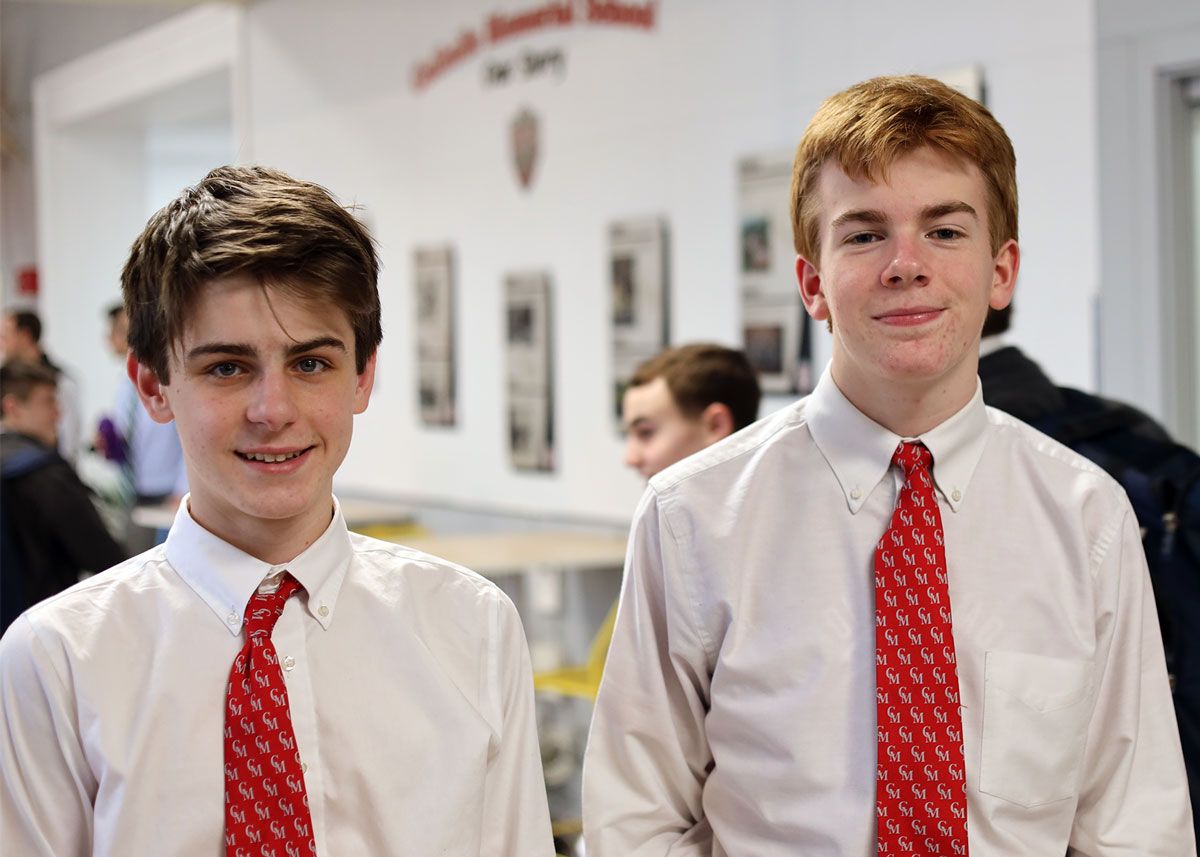 JULIAN'18/CM'22 AND CUMMINGS '19/CM'23 QUALIFY FOR NATIONAL DEBATE TOURNAMENTS
James Julian '18/CM'22 and Will Cummings'19/CM'23 have qualified for the National Speech & Debate Association's National Tournament in Albuquerque after a top-three finish together in the Duo Interpretation category at the Northeast Regional Tournament in early February. They also recently qualified for their second national tournament, the National Catholic Forensic League's Grand National Tournament in Chicago. In their piece they represent portray an Irishman and and an Englishman held hostage in Lebanon. At MHMS both young men were active members of MHMS Forensics. For more details please see this article from CM.
MHMS IS FULLY CONNECTED
Please like us on Facebook, and follow us on Twitter @MHMSGators, Instagram, and LinkedIn to stay abreast of the latest news.