August 13, 2018   •   Issue 1
Prayer for the Start of the School Year
Loving God, our creator, our savior, our companion, bless this journey of a new school year that we undertake today. Refresh our souls and renew our spirits as we embrace the beautiful ministry you have called us to. We welcome those who are new to this community and ask that you strengthen them to share the wonderful gifts you have given them. Lord, make our hearts pure as we prepare for the return of the students to this school, and may you guide them to return with open hearts and minds eager to learn. We ask this in Your name. Amen.

Dear Families,

Hello to you all! I hope that you have been enjoying your summer, and that you have had an opportunity to rest and relax. The weather has certainly been beautiful. This letter signifies the beginning of the end of our carefree summer days, as we look toward September and the start of school.
We have been busy at school preparing for a wonderful year ahead, and so I write to bring you up-to-date.


PLAYGROUND RENOVATIONS
The outdoor space is looking more and more like a playground and outdoor classroom every day. A lot of the work done in June, July and even August was digging up what was there, replacing gas lines, adding drainage, installing the irrigation system etc., so now it is exciting to see the space coming together. Please say a prayer that the work will be done on time. We have stumbled upon some pipes and gas lines that now must be moved, which has put the already tight schedule in jeopardy. Of course school will start on September 4th and if we need to make any changes to drop-off and pick-up the first week of school, we will send out an email. Fingers crossed! I want to thank John Connelly, a vital member of our Consultative School Board, for being so involved and overseeing the project with me. The team met every week during the summer so that we were able to adjust the plans and schedules as we needed to. The work will continue right up until Labor Day, so please do not use the back-parking lot until the first day of school. The area is fenced off and trucks are in and out every day.
LETTERS TO STUDENTS
We welcome back and look forward to seeing all our amazing veteran teachers as well as our new hires. Letters to the students will all be mailed on August 15th, so tell your children to look for the mail carrier on Thursday or Friday. The teachers have been chomping at the bit to get into school, so I expect that the school will be busy in the days ahead which is always a good sign. Everyone is looking forward to a wonderful year ahead!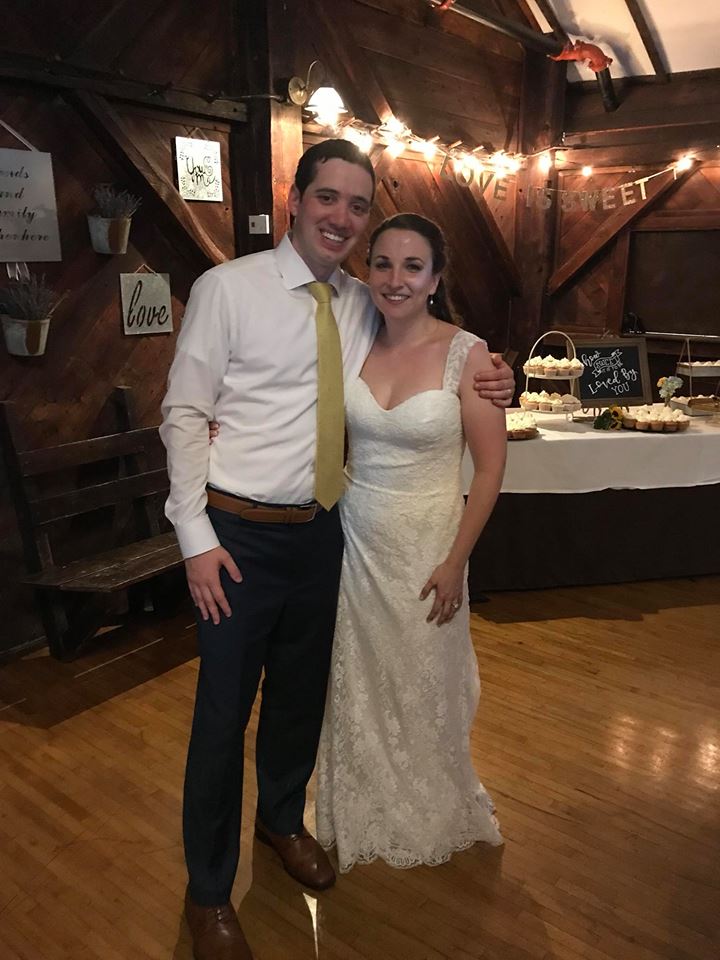 FACULTY NEWS
I am excited to share the news that Miss Flanagan was married this summer! Mrs. Mannion (Flanagan), Mrs. Paulino (Williams), Mrs. Wescott (Curtin), Ms. Federico (Buonato), and Ms. Harris (Kilduff) all have had their emails changed over the summer. All faculty and staff have the same email addresses with first initials and last names.
I regret to have to tell you that Mr. Ganley will not be returning to St. Joe's in September. Mr. Ganley, Mrs. Solomon, and I have worked together at St. John's in Canton and here at St. Joe's, so we are sad both personally and professionally. Mr. Ganley told me that he is returning to the tax business. I'm not sure if you're aware that Mr. Ganley was in the business world before he began teaching ten years ago. As he explained to me, he has been working three jobs (including working for a tax company January 15th through April 15th) each year and it is not working. In addition, he informed me that the commute (from Tewksbury, so well over an hour each way) with his young daughter this year also added to this decision and helped confirm his desire to step away from teaching. As he said, "Teaching is a job that never ends, and I am ready to do something different." The time is right for him and his family, and I truly wish all of them the best.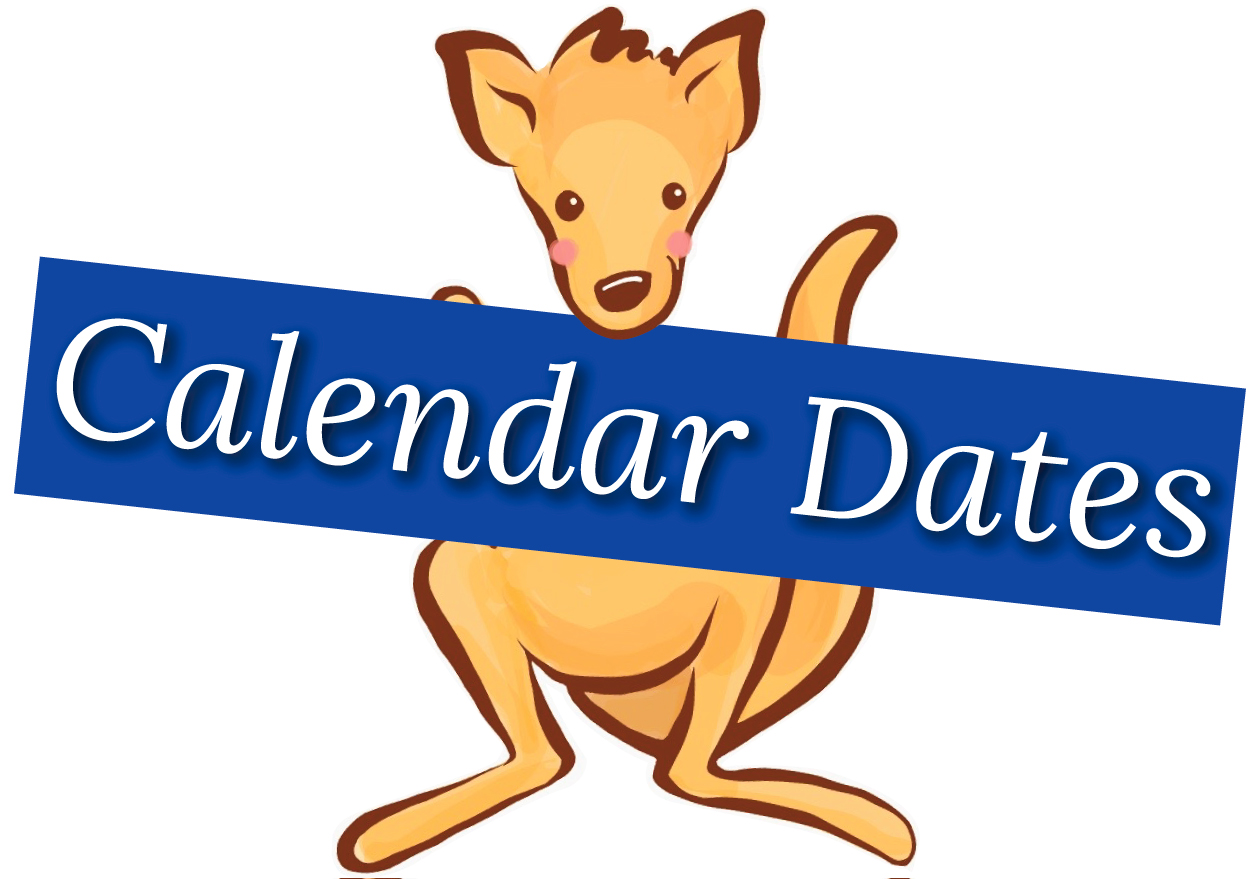 Here is an outline of important dates ahead:
August 22nd
Pre-k and kindergarten playdates at the kindergarten building
August 27th – 30th
Teacher's meetings, workshops, and trainings
August 28th
New Parent Reception in the HUB at 7:00 p.m.
August 29th and 30th
9:00 a.m. – noon – you may drop off supplies in the classrooms and the Health Office will be open to drop off medical supplies
August 29th
Ice Cream Social for students entering grade 1 in the HUB at 4:00 p.m.
Orientation for transfer students in grades 1-5 in the HUB at 5:30 p.m.
September 4th
First Day of School for pre-k through grade five – FULL DAY
Welcome Back to School Prayer Service for students
Election Day!
September 5th
Before Care and Aftercare programs begin
September 13th
PSA (Parent School Association) meeting at 8:15 a.m. in the HUB
Prayer and Pick-Up with 5A at 2:10 p.m. in Mary's Garden
September 14th
Opening School Mass at 9:00 a.m.
First day for Pizza Lunch
September 16th
CAP Training 7:00 p.m. in the library
September 17th Auditions begin for the fifth-grade play
September 18th
Early Release – Teacher's meeting – 12:15 p.m.
September 19th
School Pictures
September 20th
Back to School Night at 6:30 p.m.
Prayer and Pick-Up with 5B at 2:10 p.m. in Mary's Garden
September 21st
Street Hockey Tournament – PSA event
September 26th
Student Council elections
CAP Training 7:00 p.m. in the library
September 27th
Prayer and Pick-Up with 5C at 2:10 p.m. in Mary's Garden
September 29th
Yard Sale

HAPPY BIRTHDAY MONSIGNOR MCGANN! 
If you see Monsignor McGann, please wish him a happy birthday. Monsignor McGann just celebrated his 94th birthday this weekend.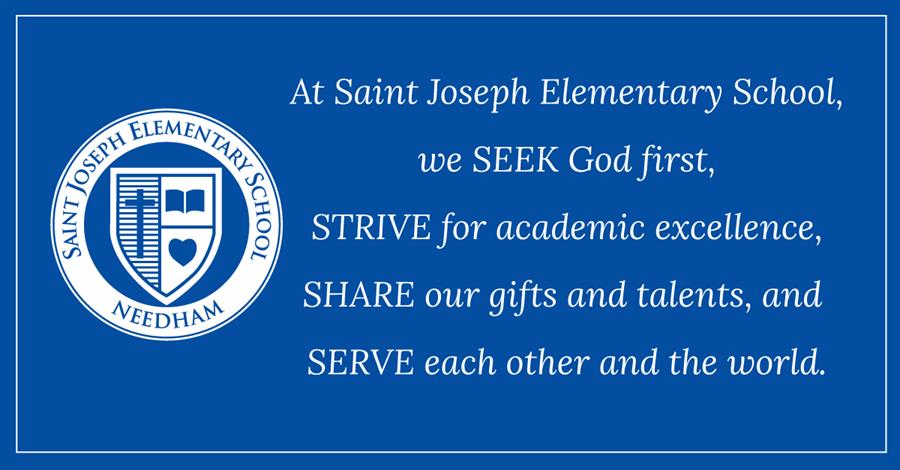 MISSION STATEMENT THEME
Every school year our St. Joe's community chooses a theme that we focus on, in and out of the classroom.  At our June faculty meeting, we discussed how we continue to use our mission statement. The four words are seek-strive-share-serve. Our full mission statement says: At Saint Joseph Elementary School, we SEEK God first, STRIVE for academic excellence, SHARE our gifts and talents, and SERVE each other and the world. For the past three years we have used STRIVE, SHARE, and SERVE so this year we will be using SEEK as our theme for the year. We will seek God first, we will seek to do our best, we will seek to help others, and we will seek to share our gifts and talents.  We will do this in our words, in our prayers, and in our actions. This theme of SEEKING will be carried out in both the classrooms and in the larger school community throughout the year.

PRE-K & K PLAYDATES (AUGUST 23RD)
We look forward to a great morning with our pre-k and kindergarten students at our playdates on Wednesday, August 23rd at the kindergarten building. It will be a wonderful opportunity to see some old and new friends. Thank you to Susie Mitchell and Meghan Sutherland for coordinating this event! Please note that the kindergarten playdates will start right at 10:00 a.m. and the children will go to their classrooms with their teachers to read a story and meet their classmates. The children will then come out to the playground to play and have popsicles.
NEW PARENT RECEPTION (AUGUST 28TH)
All new parents are welcome to join us on Tuesday, August 28th at 7:00 p.m. in the HUB to find out what you need to know to get started at St. Joe's. Thank you to Lauren Fryberger and Karrin Plotner for coordinating this event.
1ST GRADE ICE CREAM SOCIAL (AUGUST 29TH)
We will have our ice cream party for the first-grade students on Wednesday, August 29th at 4:00 p.m. in the HUB.
TRANSFER ORIENTATION (AUGUST 29TH)
We will be hosting an informal orientation/pizza party for all transfer students entering grades 1-5 on Wednesday, August 29th at 5:30 p.m. in the HUB, if you are able to join us.
SCHOOL SUPPLY DROP-OFF (AUGUST 29TH & 30TH)
You may drop off your children's supplies between 9:00 a.m. and noon on August 29th and 30th. We have offered this opportunity the past several years, and everyone seems to like that they do not have to bring in big bulky things the first day of school. Please label your items, as the teachers may not be there when you come in. Please do not use the back parking lot.
HEALTH OFFICE DROP OFF (AUGUST 29TH & 30TH)
The Health Office will also be open on August 29th and 30th from 9:00 a.m. until noon. PLEASE drop off all medications and paperwork to the Health Office on these dates. The good news is that we have received quite a bit of paperwork to date, but we absolutely cannot have a child seated at school if the necessary paperwork has not been submitted. You may reach Mrs. Brett at kbrett@saintjoes.com if you have any questions.
SEPTEMBER 4TH
FIRST DAY OF SCHOOL
All students, pre-k through grade five, should wear their regular school uniforms on the first day of school. Teachers will let you know your gym days, so that you will know what day to send the children in their gym uniforms.
Children entering pre-k should line up at the side doors to enter the building. Mrs. Vaughan and Miss Healey will both be holding signs at the doors. The kindergarten students should find their teacher in the front playground, as they will be holding up signs K1, K2, and K3, and then they will proceed into the building.
Summer math packets and reading logs should be returned to school on the first day, September 4th. 
SCHOOL HOURS
The school hours are from 8:00 a.m. until 2:40 p.m. Students may be dropped off at 8:00 a.m., or they may sign up for Before Care that starts at 7:30 a.m. There are forms on the website if you are interested in this program. The doors of the school are locked at all times. Mrs. McInerney and Mrs. Walsh can remotely open the doors for your children at the back door and on Pickering Street. Miss Powers will always be at the door on May Street from 8:00-8:15 a.m., Mr. Beranger, Ms. Harris, or Mr. Kent will be at the rear door. If your child is later than that, please make sure to have him/her dropped at the front door or at the rear door, and we will buzz them in. If they arrive after 8:15, they should also check in at the office to let us know that they have arrived. Prayers will begin at 8:15 a.m. and any child not seated for prayer will be marked tardy. The teachers have before school work that the children begin when they arrive, so please make every effort to have your child in school well before 8:15 a.m. For your planning purposes, try to have your children at school at 8:00 a.m. which then gives you a cushion of 10-15 minutes.


BEFORECARE & AFTERCARE
BeforeCare and Aftercare start on Wednesday, September 5th. There is no BeforeCare or Aftercare on the first day of school. The BeforeCare program is drop in and/or you may sign up for a week or a month. For the Aftercare program, you must sign up in advance, before the school year begins, so that we may plan for adequate staffing. If you have not yet filled out your paperwork for the Aftercare program, please do that ASAP. These forms need to be downloaded and dropped off or mailed to the school. The Aftercare program does fill up on certain days, so if you need certain days for childcare coverage, you want to do this ASAP.
FORMS
Please make sure to access all other necessary 2018-2019 forms for your children online.  You can access the forms at www.saintjoes.com. There is an easy link on the elementary school homepage under "School Life".
Online forms: (these will come directly to the office). Please be sure to fill in the School Office Main form before the first day of school, as it contains essential information regarding the dismissal process. We're happy to report that many forms have already been submitted.
School Office Main
Fixed Fee
Pizza/Nuggets
Milk
Downloadable Forms: (fill out on the computer - download and print at home).
BeforeCare
Aftercare
Birthday Book (optional)

These forms (with checks made out to Saint Joseph School) may be dropped off at the Office or sent in on the first day of school. As promised, the Aftercare program will allow you to pay online this school year. More information will follow from Mrs. Horrigan in September.
Health Forms: Most of the forms listed here are explanations of health requirements from our Nurse, Mrs. Brett. The only form that needs to be downloaded is the "Health History" form for all new students.
All paperwork for pre-k, kindergarten and new students should have been sent to Mrs. Brett (our school nurse) by August 1, 2018. If you have not yet sent in your paperwork, please do so immediately, as no student can begin classes without all proper health records in place, according to the Department of Public Health. Students entering grade four should also have completed updated health forms and submitted them to Mrs. Brett.
If your child needs an epi-pen and is in the kindergarten building, you need to bring two epi-pens to school. One is for the classroom and one for the Health Office. If your child goes to Aftercare, he/she needs a separate epi-pen for the Aftercare director. There seems to be angst around this every year, so I feel that if you know beforehand, you can prepare ahead of time. I saw on the news that there is a shortage of epi-pens, so you might want to take care of this sooner rather than later.
Please make sure to access all necessary forms for your children online, as they are so very important to the health and safety of your children while they are in our care. We need all the forms, but the most important forms to have before school starts are the emergency and transportation forms. The teachers need to know how your child is getting home the first day.
VISITOR POLICY
When parents or visitors come into the school, they must enter through the front or back doors. We are asking that you report directly to the office to pick up a lanyard identifying you as a VISITOR, as well as sign in, so that we know you are here at school. In the kindergarten building, we ask that you check in at the front office with Mrs. O'Brien and follow the same protocol. This is especially important if you are arriving late. Both school offices are equipped with cameras, so Mrs. McInerney, Mrs. Walsh, and Mrs. O'Brien do know who is entering the school. If they do not see a familiar face, they greet the visitors.
SAFETY MEASURES
Thanks to your support at the Spring Soiree, we have been able to continue to work on additional safety measures for the three school buildings at St. Joseph Parish. After our brainstorming meeting in June, Mrs. Solomon will continue to work with Mr. MacDonald (MHMS principal) and the Office of Risk Management from the Archdiocese of Boston to do a complete analysis of our buildings.
Before the end of the school year, we had requested additional safety measures for May Street. Thanks to the Needham Police Department and especially Lieutenant Belinda Krawiecki (also mom to Violet) we removed a parking spot for better sight lines when utilizing the crosswalk and added a pedestrian stanchion on the May Street crosswalk.
CORI FORMS & CAP TRAINING
All parent volunteers must fill out CORI forms each year. CORI forms are the Criminal Offender Record Information sheets that are required for every school in the Archdiocese. If you think you may be a parent volunteer at lunch, in the library, in the classroom, or if you want to go on a field trip with your child, you MUST complete a CORI form by October 1st. Please stop into the office, or plan on filling one out at the Back to School Night. All you need is your license or a passport, and in three minutes you will be all set. This is a laborious project for a school this size, but we really do appreciate you taking the time to keep our children safe and protected.
Parent volunteers must also take part in a CAP session. CAP stands for Child Abuse Prevention and it is the VIRTUS Training that is mandated by the Archdiocese of Boston. Protecting God's Children is a mandatory, one-time only workshop for all staff and volunteers who work with children. Sessions are available here at St. Joe's, in the school library, beginning at 7:00 p.m. on 9/16, 9/26, and 10/14. You may register at www.saintjoesparish.com or call the rectory at 781-444-0245.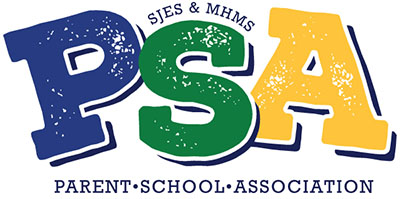 ONLINE VOLUNTERING 
I met with Susie Mitchell and Meghan Sutherland, the Parent School Association Chairs for the school year, and they were lovely AND organized! One of the most important parts of building our school community is to have active and engaged parents.  Studies show that children whose parents volunteer at school do better academically, so I have no doubt that we will have 100% participation in the life of the school.  Susie and Meghan will be sending out a PSA blast before school begins and I urge you to get involved. That is truly one of the things that makes St. Joe's such a special place-our parent volunteers..

STUDENT LAPTOPS
The teachers in grades 3-5 requested additional laptops for student use on the second floor, so we have purchased 12 additional laptops.

CURRICULUM UPDATES
& FACULTY PROFESSIONAL DEVELOPMENT/ TRAINING
We are happy to report that we have decided to expand the Fundations program, which is currently used with children in kindergarten through grade two, into grade three. After much discussion with the teachers, we all felt as if the students will benefit from having another year of intensive work in foundational reading and writing skills. Miss Boland, Miss Doran, and Miss Horne have all been trained in the program and we look forward to the students' continued success.
Our STREAM dream team of teachers were busy this past week working for two full days of professional development with WPI. We continue to work on our STREAM curriculum and to developing the program.  Our team consists of Ms. Federico, Miss Boland, Mrs. Fiumara, Miss Powers, Mrs. Solomon, and Miss Horne, and we are thrilled to have Miss Sullivan and Mrs. Wescott join the team as well.
We are delighted that through our partnership, WPI will be meeting with the faculty and staff several times during the school year and meeting additionally with the dream team.
Additionally, we have also scheduled professional development with our Collins Writing coach for a full day the last week in August. He and our math coach will be in school several times this year, working with the teachers.
We will also be trained in Stop the Bleed through the Needham Fire Department the last week in August.
As you may also know, all our faculty and staff in the elementary school are trained in CPR, AED, and epi-pen so we will also be participating in these training sessions the week before school starts.
Every five years educators in Massachusetts need to apply for re-certification after completing professional development courses and workshops. As part of our re-certification, we now need to complete a course called Sheltered English Immersion or SEI as it is known. The courses are difficult to find so I did a lot of research this past school year and am happy to report that we will be able to host the course at St. Joe's beginning the first week of school. The graduate level course will be held once a week from 3:30-6:30 p.m. and there are approximately twenty of us taking the course including a few of the MHMS teachers. We are looking forward to learning together!
An initiative the teachers are excited about this year is our new buddy program. The kindergarten students will continue to have their eighth-grade buddies, but the teachers think that we can do so much more in the elementary school. Whether it be by having reading buddies, having older students as role models to younger students, or using the outdoor classroom together, there are lots of other opportunities. We have a host of wonderful ideas that will come to fruition during the course of the school year. The buddy classes will be pre-k and grade three, kindergarten and grade one, and grades two and four. The fifth graders will continue to sit with their pre-k buddies at Mass and be reading buddies to the first-grade students in the spring. It is another opportunity to build community amongst the children and we are looking forward to it.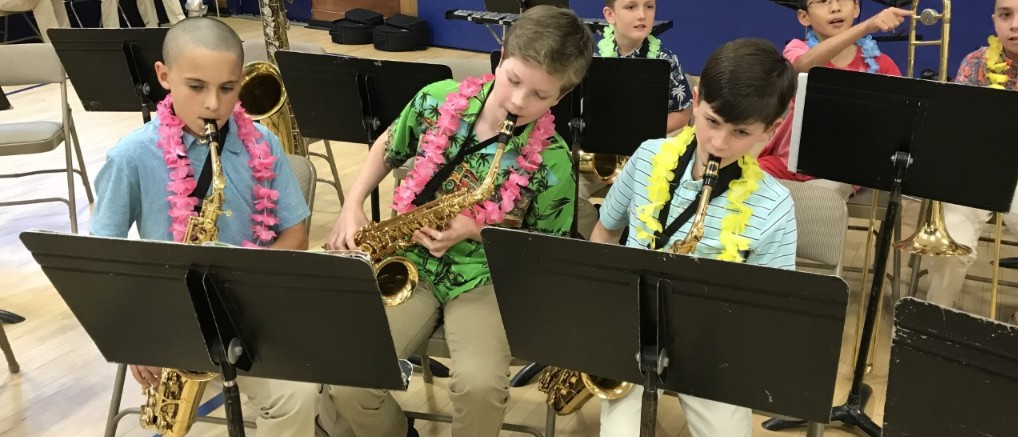 BAND
As you know, Deb Caterino, our wonderful Band Director of twenty years stepped down at the end of the school year. As we met and interviewed people for the position, it came to my attention that over a dozen local Catholic schools use Paul Effman Music. Doing my due-diligence, I spoke to several of the principals at these schools and they love the program! I then met with the coordinator as well, and we have confidence that the program will be a success at St. Joe's! The instrumental program will run a bit differently in that students are grouped by instrument and level of performance. In addition, the Band will meet from 3:00-3:30 p.m. on Thursdays all together and then students will receive their small group lessons together in half-hour lessons also on Thursdays. We will have one of our teachers working with the director to deliver students where they need to be after their lessons. It is less complicated, but hard to explain. I am excited to tell you that they offer violin, it is quite popular, and the other good news is that violin begins in grade three. There will be a demonstration program of all the instruments on September 12th, registrations will be due back by September 19th, and Band will begin on October 4th. We will continue to host our Christmas and Spring Concerts as well. You do not need to take individual/private lessons anymore, but if your child is talented and interested, the lessons will still take place in the kindergarten building. More information will follow in September.
NEW STUDENT INFORMATION SYSTEM
Our new student information system, Ren Web is up and running. Not all the modules are working yet, as they enter our data, but should be by the beginning of school. Please make sure to log in to Ren Web to gain access to the parent portal. Directions were sent out in July. As of today only about half of our families have logged in. Having previewed the program in June I can tell you that you will enjoy how easy it is to navigate and have everything available with one-click. It is a clear and clean web page portal for you to use. Ines Posada has done an ENORMOUS amount of work with this new system and no matter how much we thank her, it could never be enough, as she has spent countless days and weeks to assure a smooth transition.
PARKING
A reminder to please observe all the Parking and No Parking signs around the building and the neighborhood. No parking is permitted in the Needham Administrative Lot, front driveway, or in the Stephen Palmer lot. Another reminder is that only students who have siblings or are in a carpool with kindergarten students, may be dismissed from the side door.

SCHOOL LUNCH
Students should plan on bringing a lunch and snack every day beginning September 4th.  This happens every day except on Fridays, when students have the option of pizza or chicken nuggets. Pizza lunch will start on Friday, September 14th and there is a form online for you to complete, if you are interested. A reminder that we will be offering "white pizza" or pizza without sauce for the children that prefer that. Please make note to check the right box when filling out the form online.

SOS – LUNCH DUTY
At the beginning of the year we REALLY NEED parents to help us with lunch duty. We need parents all year long, but when the children get back to school it seems as if they need more hands opening the lunches and getting back into the routine. If you are available, we would really appreciate you signing up online.

MILK
The cost for milk will be $18.00 per student for the entire year. If interested in milk for your child, please fill out the online form.

UNIFORM CLOSET
Please visit our Uniform Closet anytime beginning on August 20th. The closet is full of gently used uniforms that are in excellent condition, so there is really no need to order multiple sets of uniforms. Parents will have the opportunity to "shop" all year long which will be perfect for when your child has a growth spurt.

AFTER SCHOOL ACTIVITIES
The teachers will be offering after school clubs/activities beginning mid- September. More information will follow.

CALENDAR
All of the school dates are currently available, so please access the school calendar through the website. Many dates have been added over the summer, so please check out the changes. Please note that the Early Release Days are on various days this school year. If your child is signed up on an Early Release Day, and goes to Aftercare, he/she may go there on that day automatically.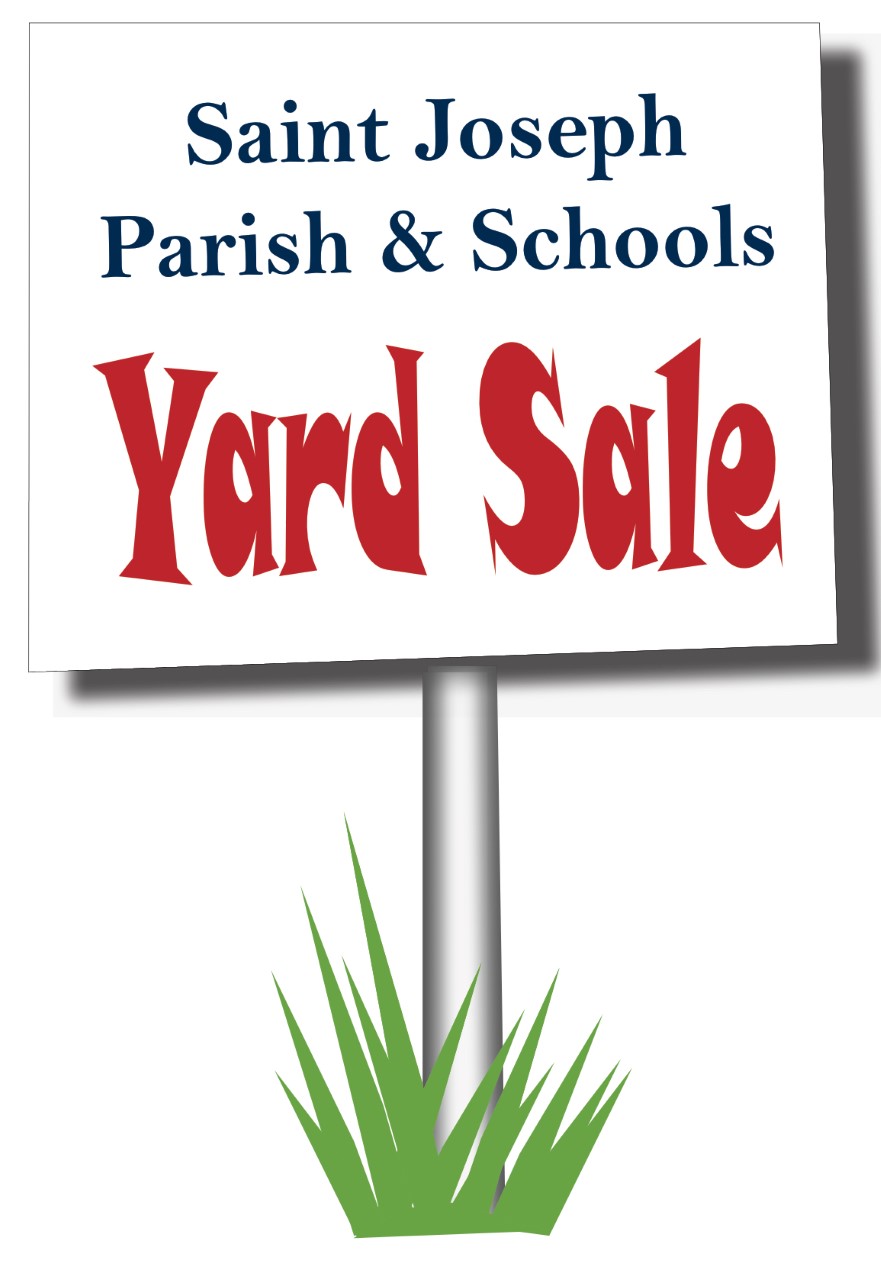 YARD SALE
Our first Yard Sale will be held on Saturday, September 29th in the school gym. More details will follow, but before you throw anything out remember, one person's trash is another person's treasure😊.

I would like to thank Frank Kent and Sean Dempsey for working so hard all summer to make necessary repairs to the school, and to clean it so thoroughly. The school buildings look like they are ready for children!
I know that this letter is long, but I am trying to anticipate your questions, as we get ready for the first day of school. If something is not clear, please email me at ckelly@saintjoes.com or call me at 781-444-4459 extension 110. I have an open-door policy, and I am here to help you with anything at all.

I do these newsletters at least twice a month, but I promise the others will not be so lengthy. Believe it or not, I have more to tell you, but it will have to wait until the next newsletter.

Summer is great and goes by too fast, but that said, I always look forward to the start of school and seeing all the students and parents. I truly feel blessed to be working here at Saint Joseph Elementary School and promise to always work hard on behalf of your children. I look forward to a terrific year working with all of you and look forward to seeing all of the children soon.

Enjoy these last few weeks of summer!

Warm regards,
Charlotte Kelly
Principal