August 27, 2018   •   Issue 3 
"If you work really hard and are kind, amazing things will happen."
Dear Parents,
The first day of school is drawing near and we are very excited to begin. All the teachers have been in and have been busy getting their classrooms ready for their students. We were saying how lucky we are to be able to celebrate a new year twice a year, one on New Year's Day and the other on the first day of school in September!
We have a busy week ahead with meetings, trainings, professional development opportunities, and events.
PRE-K & KINDERGARTEN POPSICLE PLAYDATE
We had a wonderful morning last Thursday when we visited with our pre-k and kindergarten students and their parents at our Popsicle Playdates. The kiddos are so darn cute and seem ready to begin their schooling at St. Joe's. Thank you to Susie Mitchell and Meghan Sutherland for coordinating the event for all of us. Thanks to the teachers, teaching assistants, and Mrs. O'Brien for attending as well.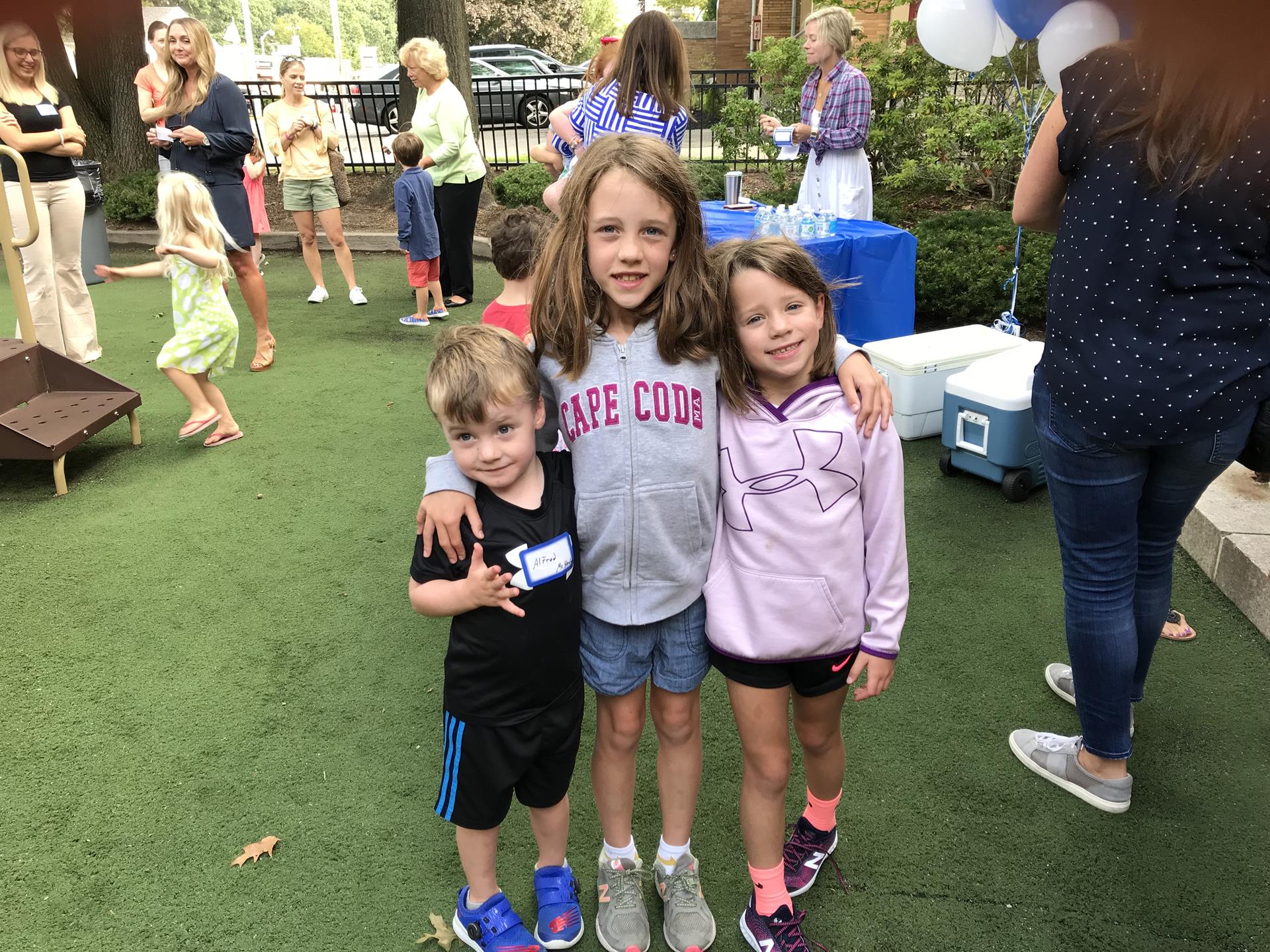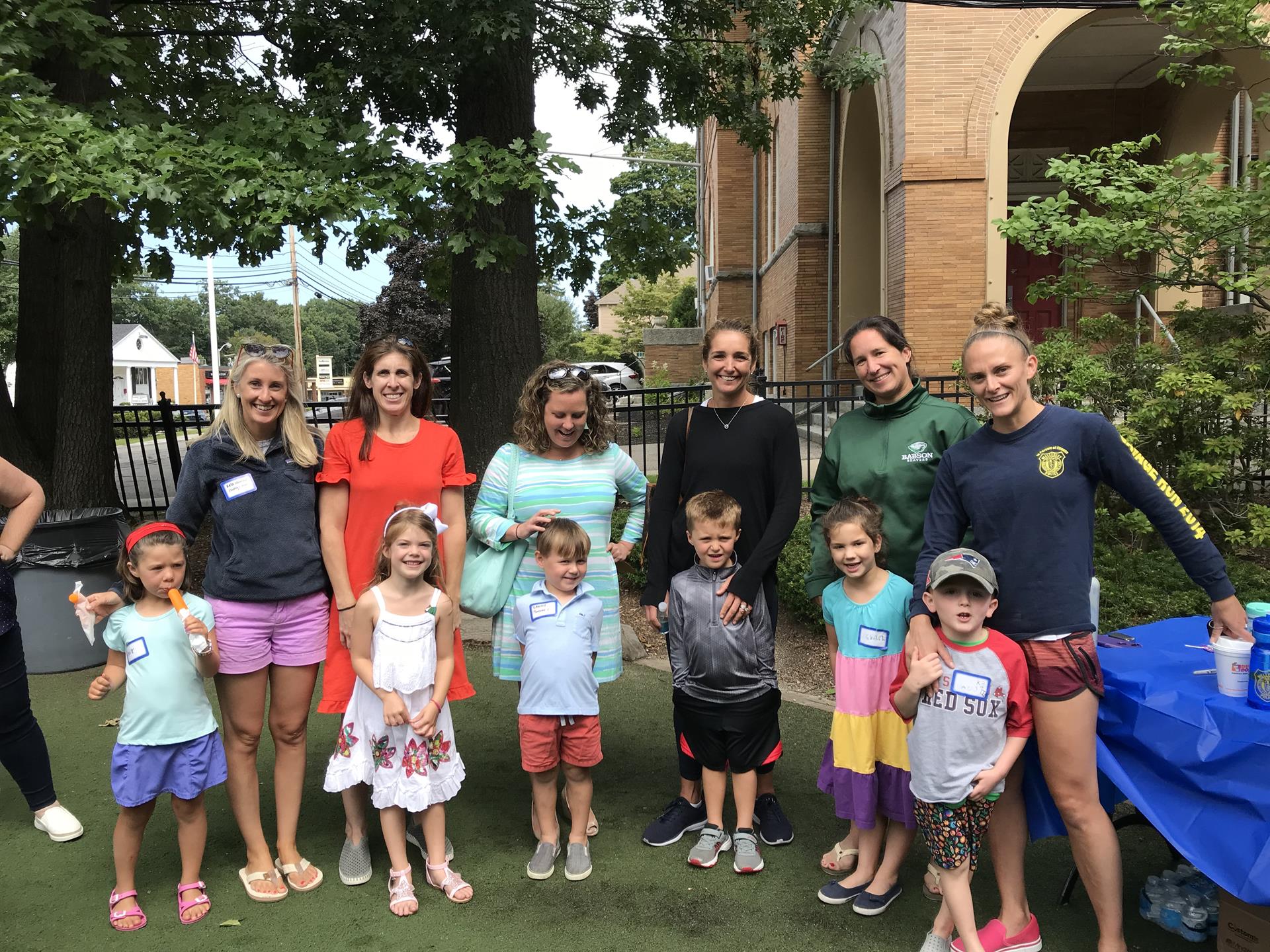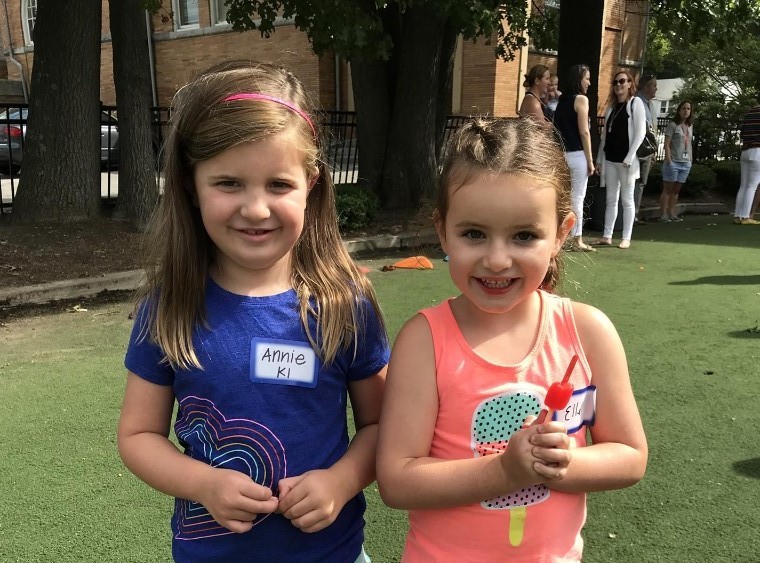 NEW PARENT RECEPTION
We are looking forward to the New Parent Reception tomorrow night in the HUB at 7:00 p.m. Luckily it is air conditioned!
1ST GRADE ICE CREAM SOCIAL & 5B MEET MR. RODIS
On Wednesday of this week, we welcome all of the first-grade students to their Ice Cream Social at 4:00 p.m. in the HUB. Students will have ice cream and then head up to see their classrooms. Parents should plan on staying with their children. Mr. Rodis will also be in his classroom in 5B from 4:00-5:00 p.m. if you have a fifth grader who would like to stop in and meet him.
TRANSFER ORIENTATION
Wednesday at 5:30 p.m. we will welcome all the students in grades 1-5 who are transferring into St. Joe's. This is a pizza party and each student will have a "buddy" to walk him/her around the school. Parents of the new students should plan on staying. Buddy parents may drop off at 5:30 and pick up at 6:30 p.m. please.

MR. MATTHEW SCHOENER
We welcome Mr. Matthew Schoener as one of our first-grade teaching assistants. Mr. Schoener is leaving the business world to join St. Joe's. He has been coaching sports teams and is a referee and umpire for various sports in the local towns, so you may recognize him. He will be working with Mrs. Banda and the first-grade team of teachers.
CHOIR
You will be receiving a flier from Mrs. Pratt regarding Choir, but I wanted to let you know that all returning members should plan on attending Choir on Wednesday, September 5th and new members may join the Choir on Wednesday, September 19th.
NEW 3RD GRADE LOCKERS
I am thrilled to report that we have ordered new lockers for the third-grade students. This is a purchase long overdue as the other ones have certainly seen better days. Miss Boland, Miss Doran, and Miss Horne were delighted with the news and I am sure the students will be as well. The new lockers arrive tomorrow. Thanks to Mr. Dempsey for taking out the old lockers and putting the new ones in place.

Thanks to Mrs. Nancy Hansen who was in last week to assist the faculty and staff with their teacher pages.
FORMS
Thanks to all the parents who have completed their forms. We appreciate that you are busy, but we NEED the forms before your child comes to school next week, so please take time to complete those by Wednesday of this week.

PLAYGROUND UPDATE/ REMINDER
I would like to remind you that the playground work continues so please do not use the back-parking lot at all this week. It will be open to you on the first day of school.
BOSTON VS BULLIES ANTI-BULLYING INITIATIVE
I am excited to share with you that Miss McShane, counselor at SJES, is going to have our students participate in the Boston vs. Bullies anti-bullying initiative presented by The Sports Museum and the Boston sports community in order to stand strong against bullying. Through videos and activities, the award-winning educational program leverages the power and example of Boston sports to help stop bullying in our schools and in our community. Miss McShane will be attending a workshop in October, so you will hear about the program after that.
We look forward to seeing you next week!
Warm regards,
Charlotte Kelly
Principal