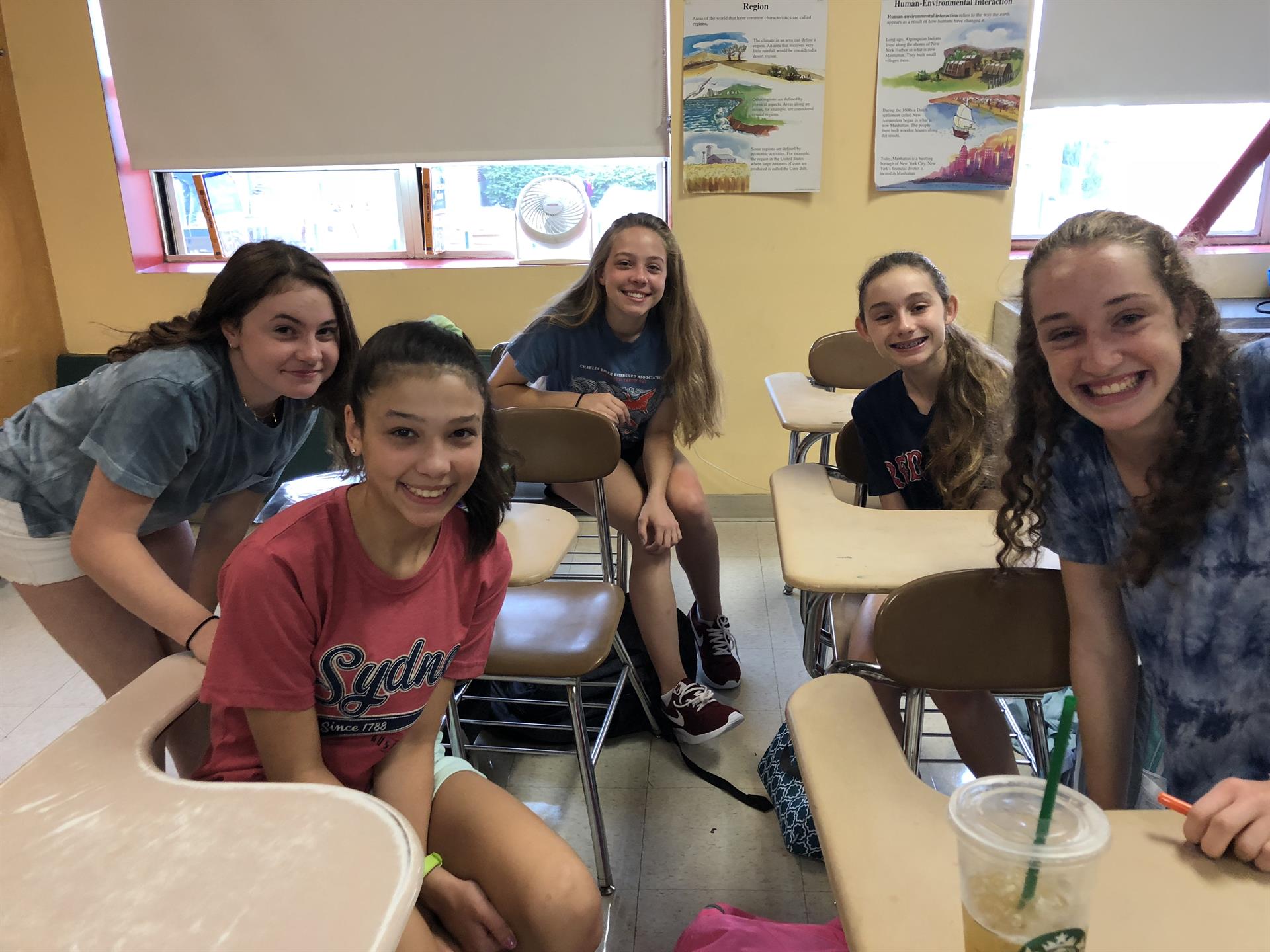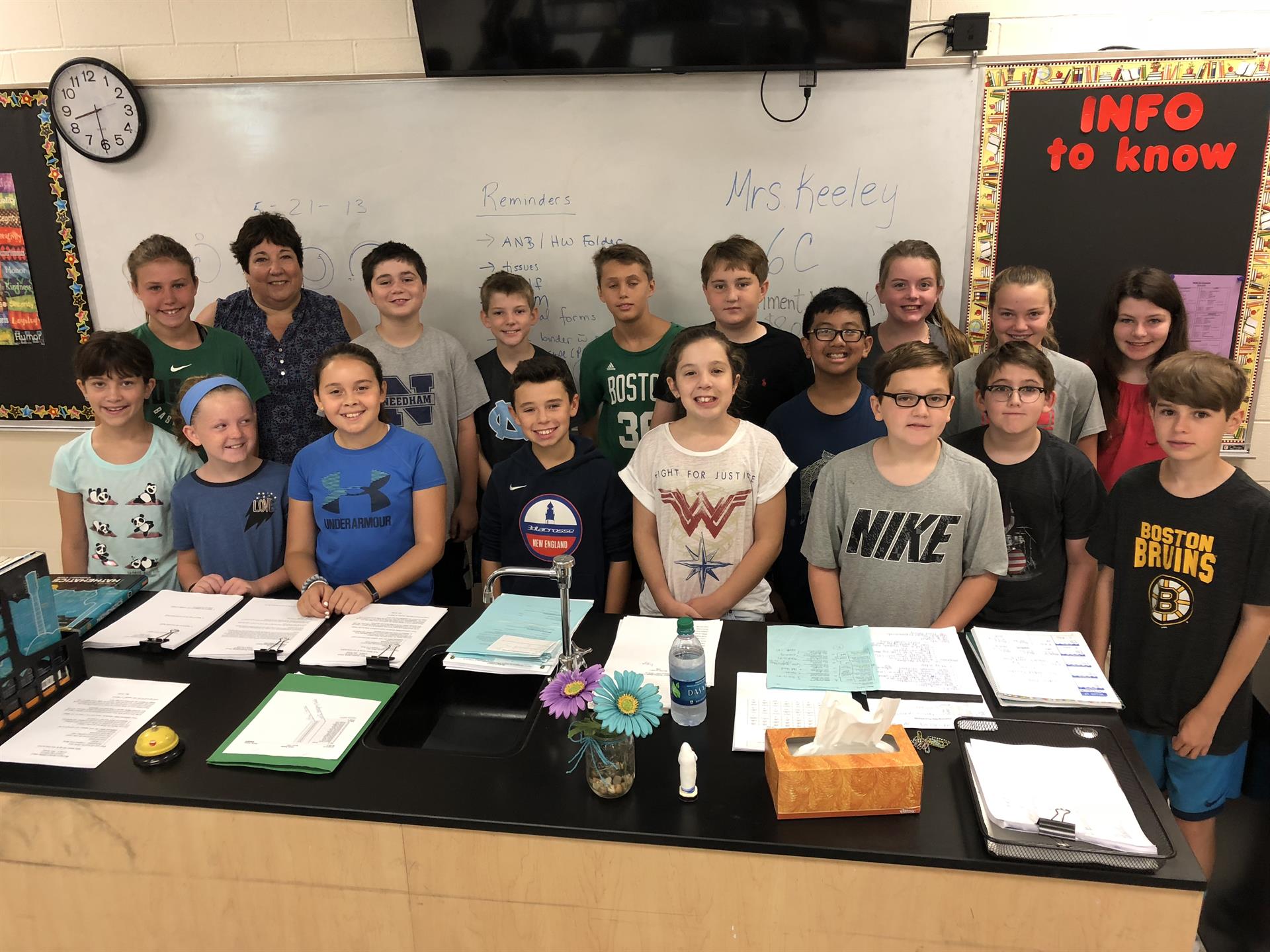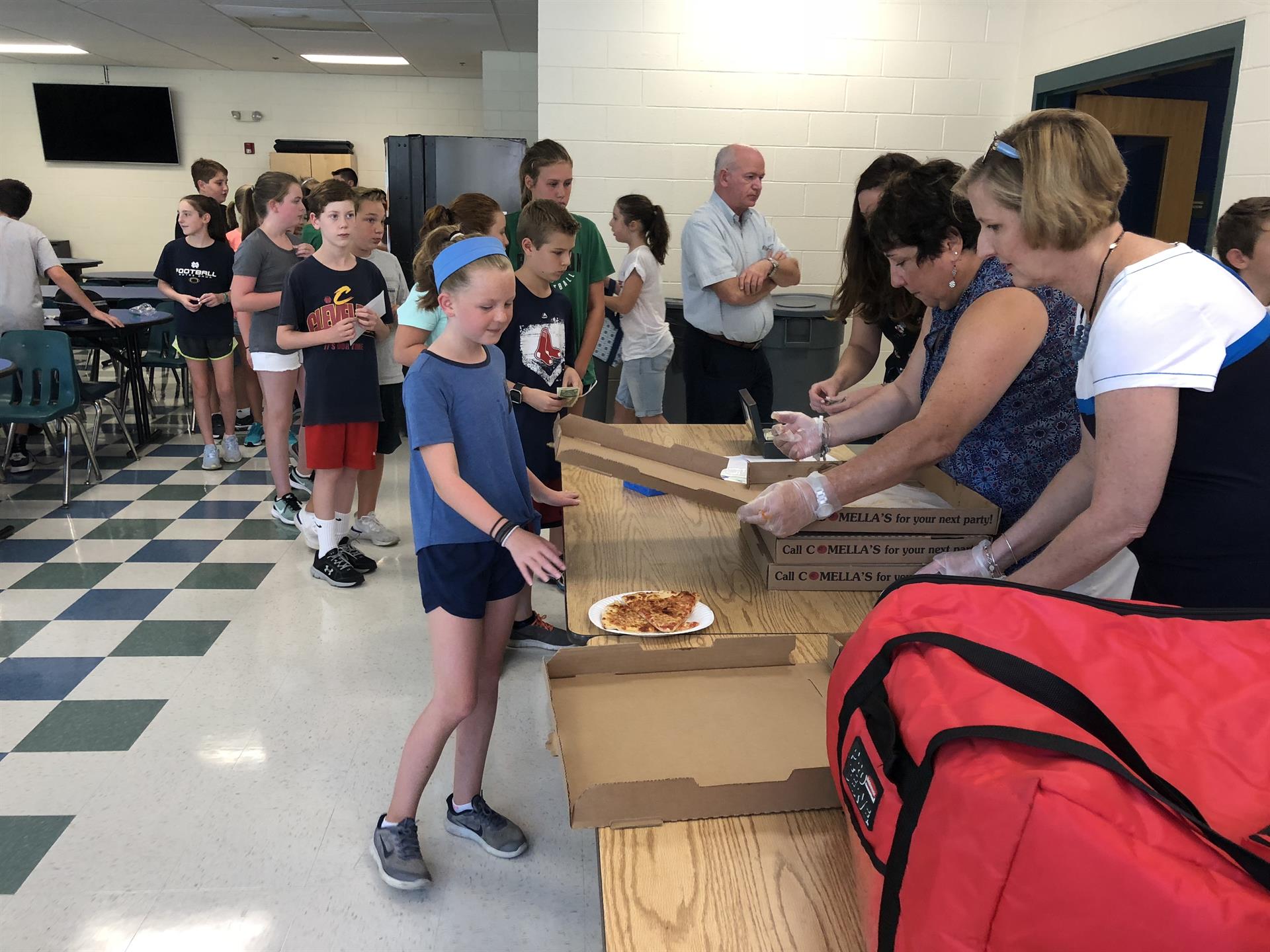 Scenes from our first day back 
Dear Parents, Guardians, Students and Friends,
We had a great first week despite the heat and the usual anxiety and nervousness that accompanies the start of a new school year.The students and teachers were real troopers as we tried to stay cool.
There is a wonderful spirit among the students and a quick cohesiveness that truly has created a welcoming and supportive community. You can feel the energy and the goodness! This year's theme "See the Light in Each Other, Be the Light for Each Other" is already being lived out in the care and concern our students are showing to each other.
As usual, the Newsletter contains much information about our Co-curricular and after school activities.Two activities I would emphasize are the Forensics, Speech and Debate Program and the After School Study Hall. The Forensics Program, covers a wide range of topics including refutation, rhetoric, impromptu speaking, acting, stand-up comedy, and much more! It gives the students the tools to build confidence, learn to speak comfortably one-on-one and in larger groups and to do it with poise and confidence.
Given the busy schedule that most parents have, the After School Study Hall provides a supervised environment in which students can complete homework, study for tests and quizzes, and get ahead on projects and assignments all while waiting for rides home.
Please keep us and our mission in your prayers, as we ask for the blessing of the Holy Spirit on all our work done to build God's Kingdom here on earth.
I hope you can enjoy the cooler weather this weekend.
My best,
Jay MacDonald
Principal

MAP TESTING SUCCESS!
For the 2017-18 school year, Msgr. James J. Haddad Middle School was one of the top 5 schools in the Archdiocese of Boston for achievement and improvement on NWEA's MAP Growth exams in reading, language usage, and mathematics!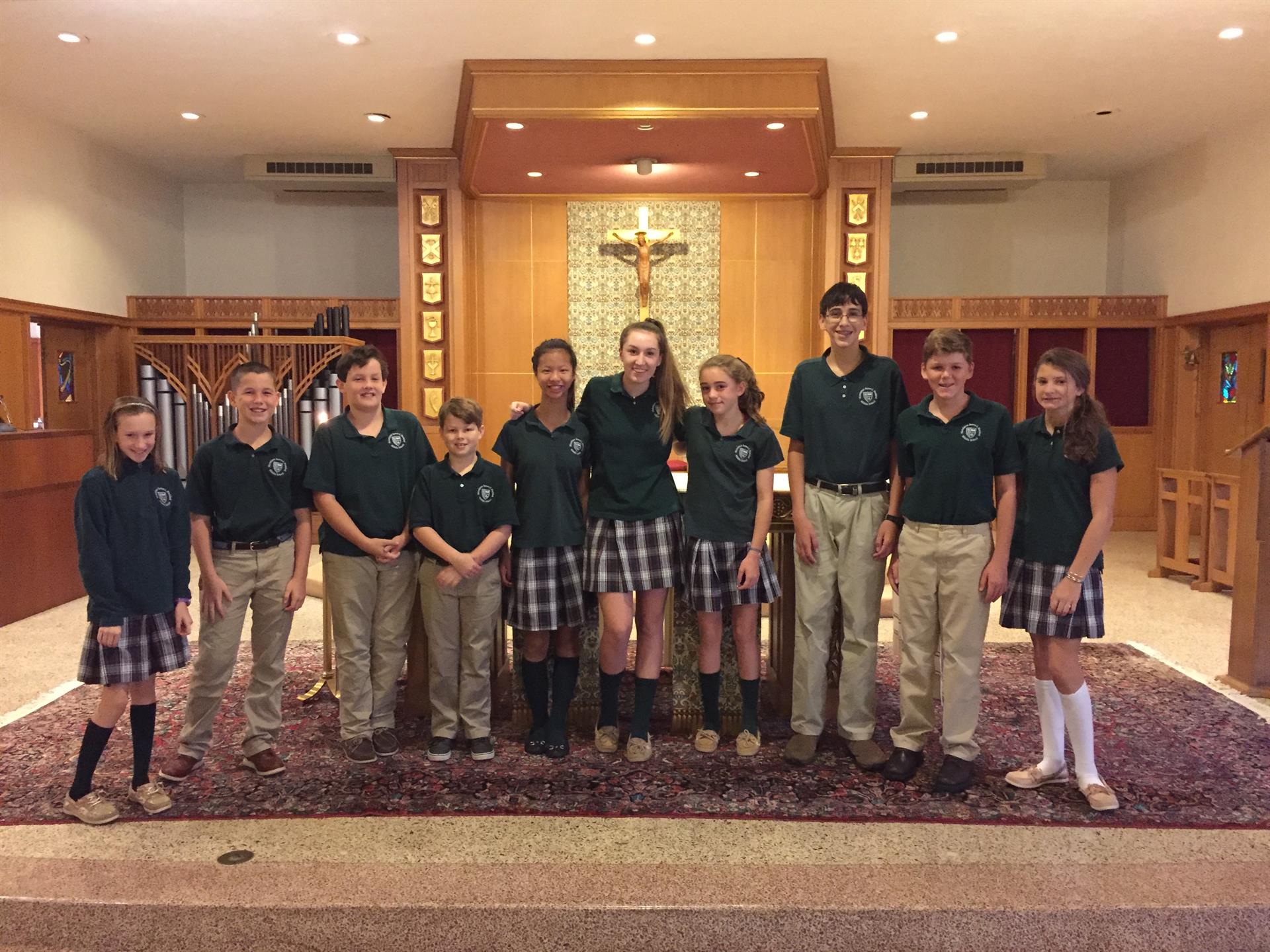 STUDENT COUNCIL
At Chapel on Monday, Sept. 10 Ms. McCabe will be introducing Student Council elections. The office of Student Council President and Vice President are held by eighth graders, but other roles include Student Council Secretary (7th grader) and Home Room Representative.
Please note the following dates:
9/10 – introduction of Student Council/election dates at Chapel
9/17 – Student Council Pres/VP/Secretary speeches
9/18 - voting for Student Council officers
9/19 - homeroom rep speeches and voting
Please contact Ms. McCabe with any questions cmccabe@saintjoes.com. 
2018-2019 SCHOOL YEAR FORMS - DUE NOW
If you have not already done so, please take a minute to complete our online required forms for this school year. Students also received in homerooms on Sept.5 hard copy forms for the Health Office and school pictures. Thank you for you prompt attention to these important administrative details.
MHMS AFTER- SCHOOL STUDY HALL PROGRAM - BEGINS MONDAY!
Monsignor Haddad Middle School is pleased to again offer our After-School Study Hall Program which provides students with an opportunity to complete their homework or other schoolwork in a supervised environment after school. Hours are Monday - Thursday, 2:40 - 4:15 pm. Study Hall will not be held on Fridays or Early Release Days.
Payment options are available monthly for either the full month or two days/week as well as a drop-in option for $17 for students to attend on an as needed basis.
The program begins on Monday, Sept. 10.Please see the flyer below for further details
September 10
Picture Day
(students may be dressed up out of uniform)
XC
2:40 - 3:40 pm
September 11
Field Hockey
3:30 - 5 pm
Newman Elementary School
September 12
XC
2:40 - 3:40 pm
Back to School Night
7 - 8 pm
September 13
PSA Meeting
8:15 - 9:15 am
The Hub
Please join us!
MHMS Forensics
2:50 - 4:05
Field Hockey
3:30 - 5 pm
Newman Elementary School
September 14
All School Liturgy - hosted by Grade 8
Coffee Reception Following
9 am
Please join us!
September 17
XC
2:40 - 3:40 pm
September 18
Early Release
12:15 pm
McGolf Outing
September 19
XC
2:40 - 3:40 pm
Parent Mini Schedule
7 pm
September 20
MHMS Forensics
2:50 - 4:05
Field Hockey
3:30 - 5 pm
Newman Elementary School
September 21
All Class Field Trip  
September 24
XC
2:40 - 3:40 pm
September 25
Field Hockey vs. Montrose
4 pm
Hospital Field, Medfield
September 26
XC
2:40 - 3:40 pm
September 27
MHMS Forensics
2:50 - 4:05
Field Hockey
3:30 - 5 pm
High School Fair
6 - 8 pm
MHMS Dining Room
MHMS FORENSICS -SIGN UP BY SEPT. 12!
The highly successful MHMS Forensics Club is back.
Find your voice, speak with confidence... and have fun doing it!
Covers a wide range of topics including refutation, rhetoric, impromptu speaking, acting, stand-up comedy, and much more!
Days: 9/13, 9/20, 9/27, 10/11, 10/18, 10/25, 11/8, 11/15, 11/29, 12/1, 12/6, 12/13, 1/10, 1/17, 1/24, 1/31, 2/7, 2/14, 2/28, 3/7, 3/14, 3/21, 3/28, 4/4, 4/11, 4/25, 5/2, 5/9
ALL SCHOOL FIELD TRIP DAY - SEPTEMBER 21
Friday, September 21 is designated All School Field Trip day. Each grade will be participating in an activity especially relevant to their grade. Sixth grade will be in retreat together at St. Mary's in Dedham. Seventh grade will be visiting the Archives and Boston Tea Party Museum. Eighth grade goes to the Edward M. Kennedy Institute.
EACH TRIP WILL HAVE IT'S OWN PERMISSION SLIP. All eighth grade students should complete their online form via the link below by September 14. Forms and details for the sixth and seventh grade trips are forthcoming.
On Friday, September 21, the 8th grade class will visit the Edward M. Kennedy Institute for the U.S. Senate (https://www.emkinstitute.org/). If you've never been, the EMK is more than a museum to the former senator from Massachusetts.  Their mission is to educate the public about the important role of the Senate in our government, encourage participation in our democracy, and inspire young people to join in the civic life of their communities.  Our students, as "Senators for a Day", will be building on their knowledge of the formation and early days of the Senate as well as preparing for our continued discussions in 8th grade of how the Senate has grown and changed over the years.
After working hard all morning, we will travel to Faneuil Hall.  At Faneuil Hall, students will have an opportunity to enjoy free time together to have lunch and do some shopping.  We will return to school in time for our usual 2:35 dismissal. - Mrs. Coyle and Mrs. Corcoran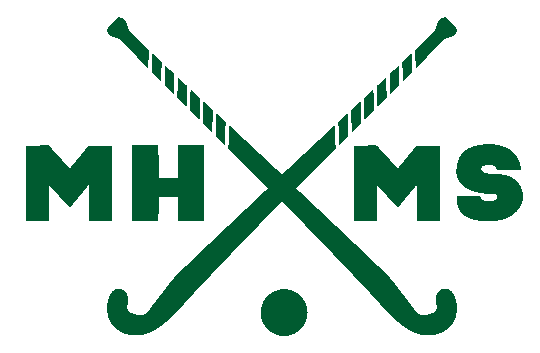 MHMS FIELD HOCKEY 
The MHMS Field Hockey program is open to girls in all grades and coached by Ms. McCabe and Ms. Collins. No experience necessary! Come have fun learning a new sport and being on a team with your school friends. Practices are Tuesday/Thursday 3:30 - 5 pm at Newman Elementary in Needham. Interested girls should have received a form from Ms. McCabe. Practices and game schedule has been loaded to the online school calendar.  Please email Ms. McCabe with questions cmccabe@saintjoes.com.

MHMS CROSS COUNTRY 
Monsignor Haddad Middle School is pleased to announce our 4th Cross Country season. Our goal is to give Monsignor Haddad Middle School students a variety of athletic and fitness experiences. We want our students to gain a love of running and exercise. They will have the opportunity to run distances ranging from 1 to 3 miles and compete in local races. Our objectives include:
1. Create a place for students to learn how to run safely and enjoy running.
2. Provide a place for students of all fitness levels to be active.
3. Provide a place for students to compete in local 5K's, Mile Fun Runs, or Cross Country Meets.
4. Help students who play other sports to stay in shape between seasons.
5. Give instruction of exercises and stretches that will both improve running performance and help build healthy life skills.
All 6th-8th grade boys and girls of all levels of ability are welcome to join. 
There is a $105 dollar fee which includes the cost of a t-shirt. Please note there may be a separate fee for races. 
Cross Country will meet in the MHMS gym at 2:40 pm and end at approximately 3:40 pm. We will start with warm ups before heading outside for our run and return to the gym for cool down and stretching.
Cross Country practices will start Monday September 10th and meet Mondays and Wednesdays on full school days. Our last practice will be October 29th. A schedule for races will be sent out when finalized.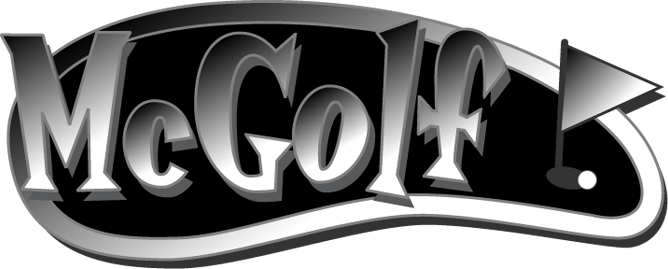 MCGOLF OUTING - EARLY RELEASE SEPT. 18
Last fall's popular McGolf Outing is back! Join your friends on the first early release day Sept. 18 for all McGolf has to offer!
$9.00 per round of mini-golf

$9.00 per bucket of balls for driving range

Café and Creamery will be open for lunch and snacks. Please check out the menu on the McGolf Web Site http://www.mcgolfonline.com/Cafe-Creamery/MenuMcGolf has requested we do not bring outside food. Please let us know if there is a food allergy or similar need requiring your child to bring his or her own food, and we will notify the McGolf staff.
Please return admission payment &form below by Friday,September 13, 2018. Please note we are looking for a few parents to attend as well. Thank you to Caroline Maloney and MHMS PSA for organizing!

UNIFORM SWAP VOLUNTEERS
Many thanks to our August uniform swap coordinators - Mrs. Wheeler, Mrs. Kelleher, and Mrs. Lombardo!  They spent many hours in a warm August gym sorting, setting up, and organizing out swap inventory.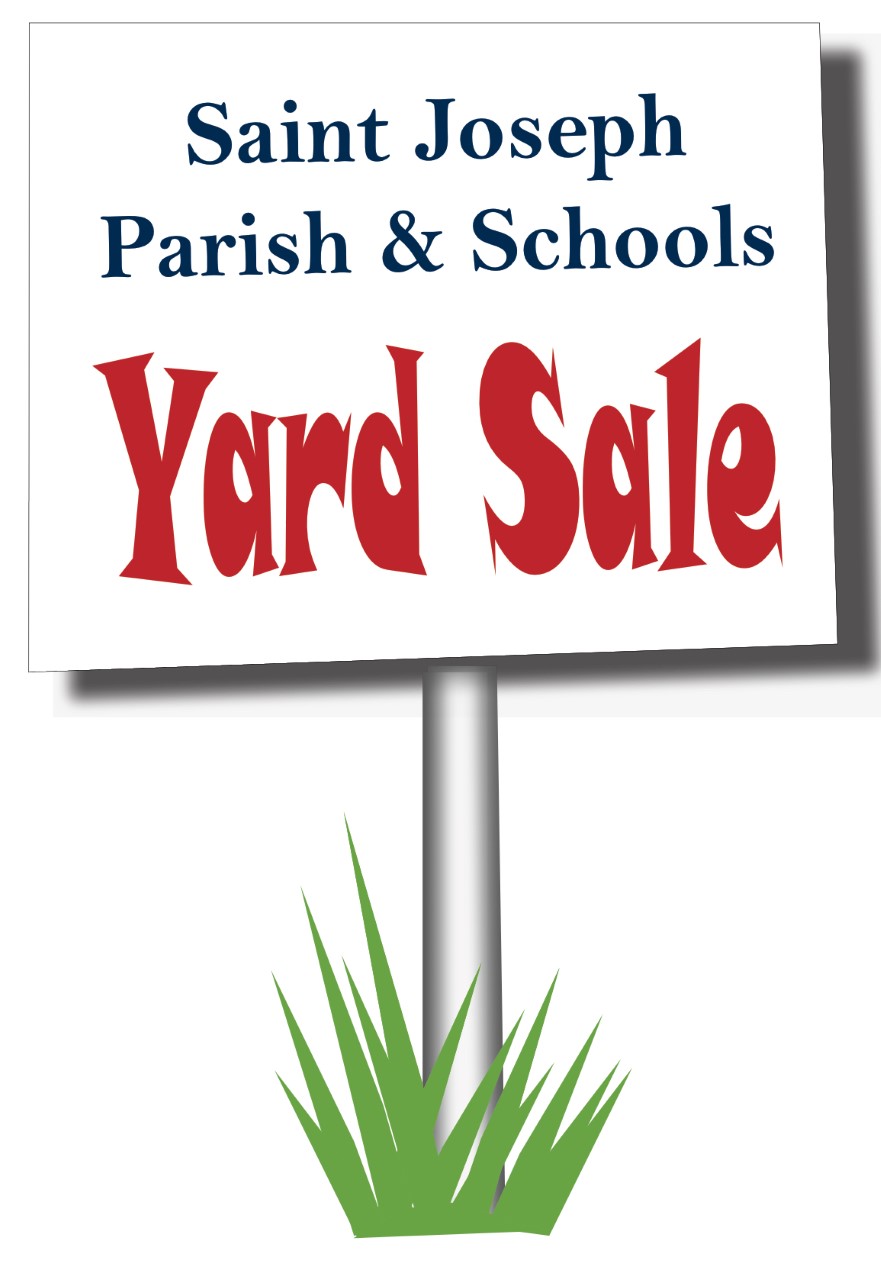 SAINT JOSEPH PARISH & SCHOOLS YARD SALE
Friday, September, 28th
7 a.m. – 11 a.m. - St. Joes Faculty Pre-Sale
12 p.m. – 5 p.m. - St. Joes Parish & Schools Families Pre-Sale
Saturday, September 29th
8 a.m. – 1 p.m. Open to public
MERCHANDISE NEEDED!
In order to make this fundraiser a success we will need to fill our gym with merchandise for our Yard Sale! Please consider donating unwanted items from your drawers, closets, garage and basement to sell at the Yard Sale.
Merchandise drop off begins at the elementary school Monday, September 24th. If you need to donate before that please contact one of our co-chairs to schedule a drop-off.
VOLUNTEER!
We will need your help! We are looking for volunteers to help collect, sort and merchandise goods the week proceeding the Yard Sale. We will also need help from parents working the Yard Sale on Friday the 28th & Saturday 29th.
All proceeds from the Yard Sale will go to the schools.
WISH LIST
The "Wish List" is a regular listing of items that are needed at school.  Often times something you may be discarding  is still In working condition and could be put to good use at MHMS. 
Our most current needs:
Refrigerator for the faculty room.
Small dormitory type refrigerator
AC units for the classrooms  15,000 BTU's.
Please let Mrs. Ross in the office know if you can supply any of these items. 
LANDS END  STARBOARD SCHOLARSHIP
The Lands' End Starboard Scholarship is now officially open for students in Grades 6 and higher. Up to seven scholarships of $10,000 each will be granted, one student for each grade 6 –12. The electronic application may be found through the link below and will remain open through December 7, 2018 or until 3,000 applications are received. Reminder, our preferred school number is #900041732.

ST. JOE'S BASKETBALL LEAGUE SIGN UPS
Online registration for the 2018-2019 season of St. Joseph's Basketball Program (boys and girls in grades 5 - 8) is open! Students who do not live in Needham are still eligible for this program because they go to school in Needham. Sign ups close October 27. Call Program Director Steve Blomberg at 781-444-7782 with questions.
(Please note this is different than MHMS Basketball. This is a Needham town program.)
The first day of scheduled MAP testing is Wednesday, Sept. 12.
Wednesday, Sept. 12 we will have professional photographer Alison Borelli again taking pictures in the building to use on our website and marketing materials.
Fall CAP Session dates are September 18, September 26, and October 14. The CAP Session (Child Abuse Prevention Training, also known as VIRTUS) is a one-time requirement for all school and parish volunteers. The CORI (Criminal Offense Records Investigation) form is an annual requirement. If you think you may want to volunteer this school year, especially for Ski Club Chaperone which is a popular choice for our working parents, please be sure you are in good standing for both of these requirements. CAP Session Sign Ups here.  CORI forms may be processed through either school office.
Listed below are our lunchtime offerings from local restaurants. Lunch orders will be placed in homerooms and cash payment is due at lunch time. 

 

Monday - Subs from Needham House for $6 each. Italian, turkey, BLT, ham & cheese, roast beef, and chicken burrito
 

Tuesday - Cheese pizza from Nicholas Pizza $1.75/ slice
 

Wednesday - Cheese or  buffalo chicken pizza from Comellas. $1.75/cheese slice and $2/ buffalo chicken slice
 

Thursday - Cheese pizza from Needham House of Pizza. $1.75/cheese slice
 

Friday - Cheese pizza Nicholas ($1.75/slice) and subs and salad from Subway. $5 sub options are Italian (BMT), tuna, turkey, ham & cheese. Salad is veggie delite for $6. 
 
Our Fall Open House has been scheduled for Sunday, October 28, 12 - 2 pm. Word of mouth is one of our biggest marketing tools so please help us spread the word. Families are also welcome to contact the main office at any time to schedule a personal tour.

MHMS IS FULLY CONNECTED
Please like us on Facebook, and follow us on Twitter @MHMSGators, Instagram, and LinkedIn to stay abreast of the latest news.

HAVE ALUMNI NEWS TO SHARE?
We are always excited to hear about what our Gator Graduates are up to since leaving MHMS. 
If you have alumni news to share, please email Jill Meyers jmeyers@saintjoes.com or use the link below: