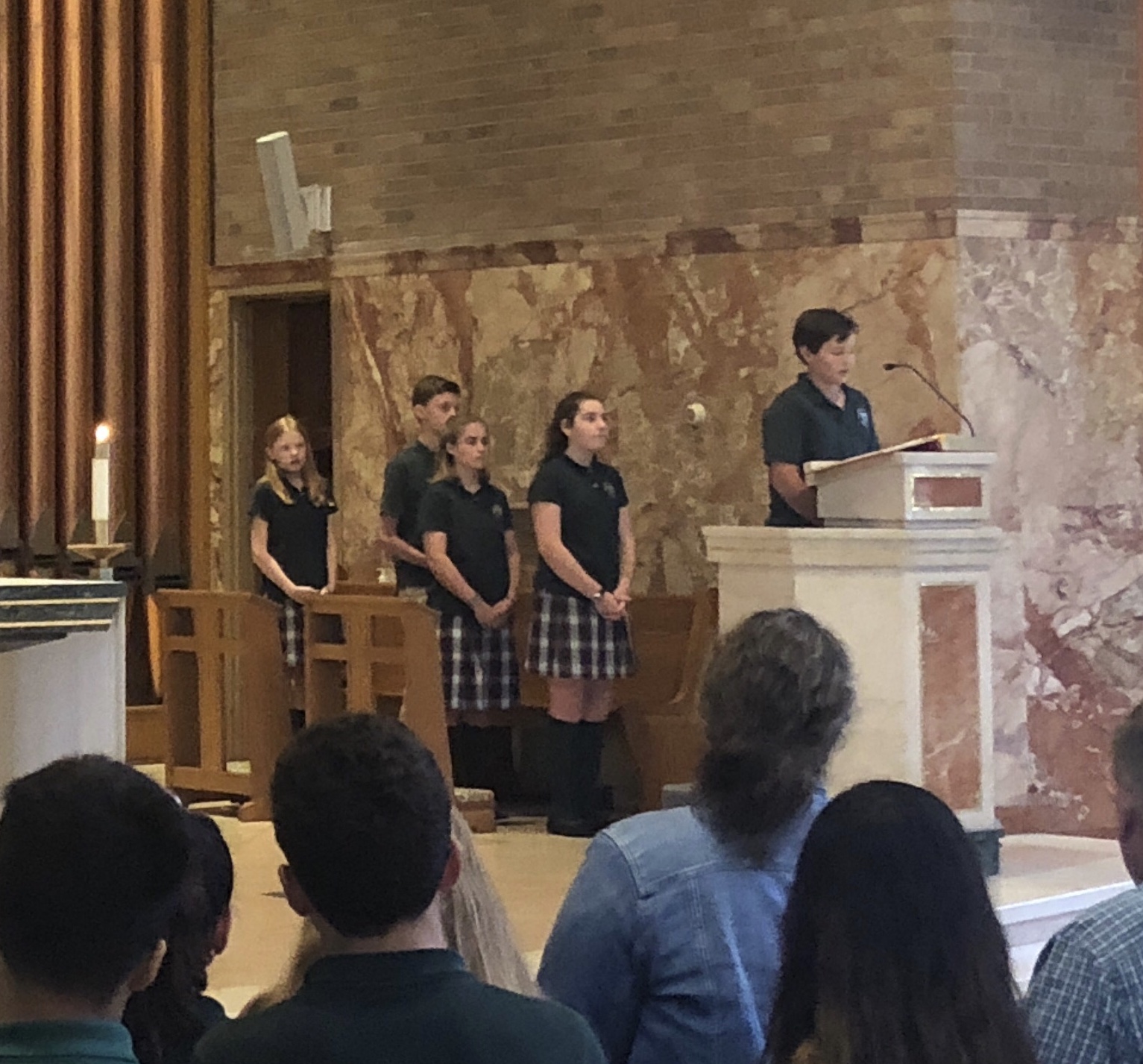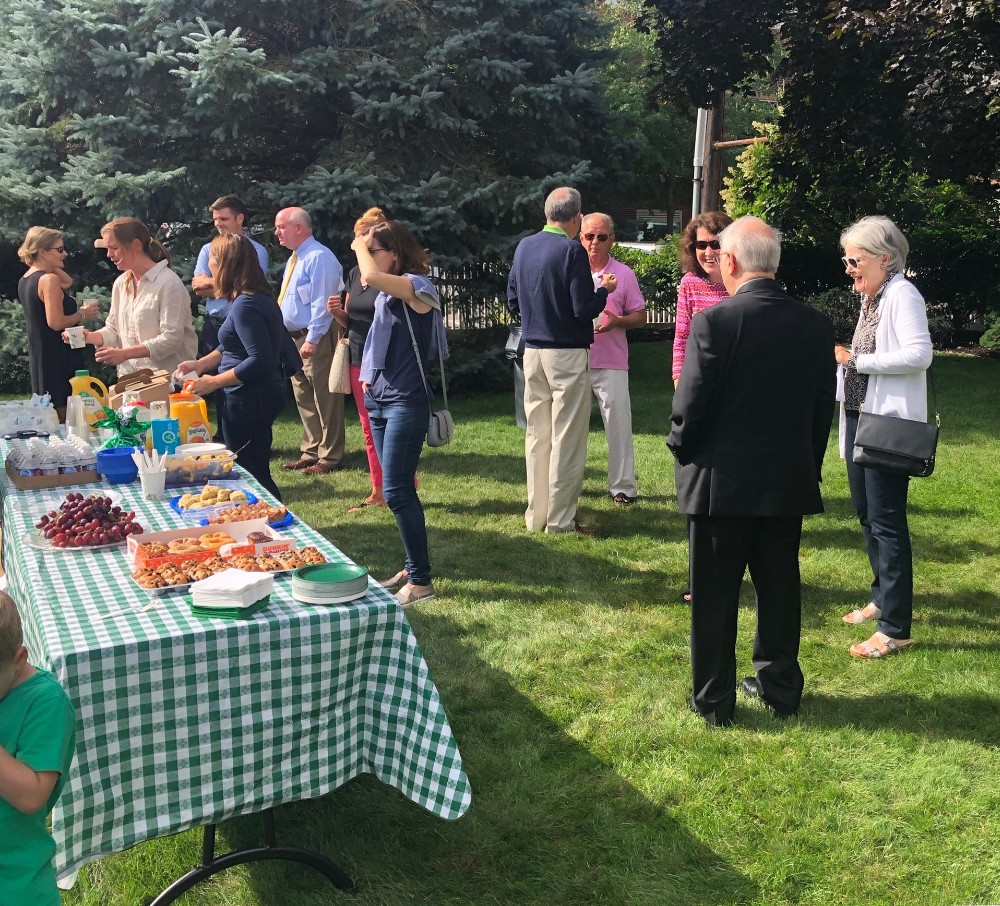 Thank you to our 8th grade for leading us in our first all school liturgy of the school year. Special thanks as well to MHMS PSA Liaison Caroline Maloney and Grade Parents Toni Simmons and Erin Cummings for coordinating the After Mass Parent Coffee.
Dear Parents, Guardians, Students and Friends,
Autumn arrives this evening, bringing with it the promise of cooler days, "sweater weather," and fall sports.
The past two weeks have been rich and full with after school activities, parent meetings and teacher meetings. Was there ever a summer?
Yesterday we embarked on our Annual Fall Field Trip and Retreat Day. It was a great day for the students, teachers and chaperones to extend the learning process out into the bigger "world classroom" to explore history, the democratic process and grow in relationship to God.
We have incredible 30+ students participating in the Forensics, Public Speaking Program! That has become the largest co-curricular activity, and we have the largest number of students participating in speech out of all the schools in the Archdiocese!
Our students always step to the plate as evidenced in the following excerpt from an email sent last night from Mrs. Lauren Fryberger about the MHMS volunteers at the SJES Street Hockey Tournament.
"Just wanted to let you know that the middle schoolers were awesome tonight! They were amazing coaches, parents loved them and the kids were happy. Everyone did everything I asked and I never saw a single phone once! Some of the kids helped from 3:30 to 8 so it was a long night. I am totally exhausted, so they must be. Just wanted to say thank you!
Thank you, Lauren, for taking the time to recognize our kids!
The YARD SALE is next weekend. Please support the efforts of the PSA with both donations of goods for sale and promoting the event with family and friends and your local communities.
Please remember in your prayers, Msgr. McGann, senior priest in residence for many years here in St. Joseph Parish. Due to health and the normal challenges of aging (he is 94 years old) he recently moved to the Priests' Retirement and Care Facility at Regina Cleri in Boston's West End neighborhood, near Mass. General Hospital. We will miss his warm, kind and familiar presence around the parish.
The students will be writing letters to Monsignor this coming week. We know he will miss St. Joes!
There are a number of students whose grandparents are in need of our prayers. Please keep their intentions in your thoughts.
Thanks to all for making the first few weeks of school such a great experience.
My best,
Jay MacDonald
Principal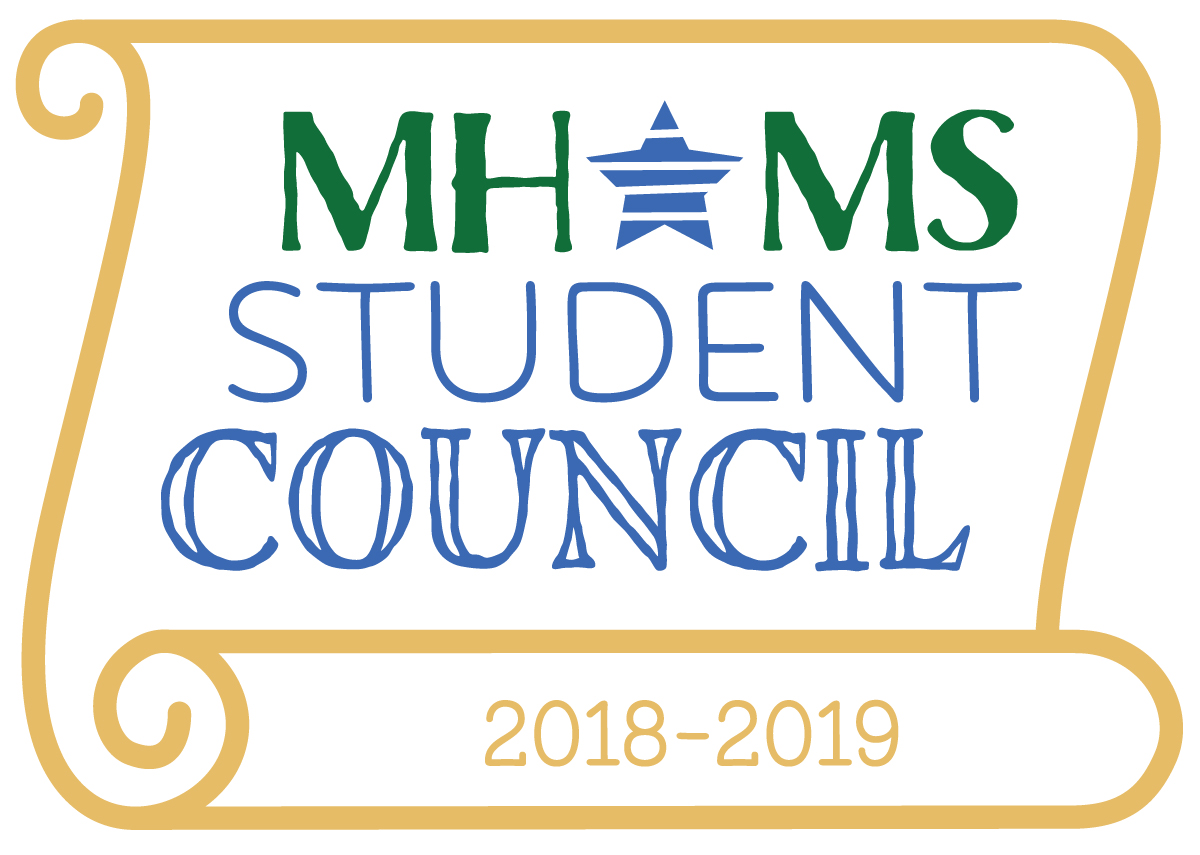 STUDENT COUNCIL - CONGRATULATIONS TO OUR NEW OFFICERS!
Congratulations to our newly elected Student Council!
President - Anna Hvidsten
Vice President - Will Cummings
Secretary - Aine Flynn
8A  - Payton Qin
8B - Jack Heeney
7A - Johnny Robinson
7B - Pat Blomberg
6A - Brendan Reichard
6B - Carolyn Simmons
6C - Brady Paquette
Student councils typically meets Thursdays, 7:30 - 8 am. The first meeting is Thrusday, Sept. 27. 
Currently the following activities are planned for the year, with more to come:
9/28, 6 - 8 pm – 6th grade Game Night

10/26, 8 - 10 pm – Halloween Party for 6th-8th 
3/29 - 6 - 8 pm - Game Night for 6 - 8th

12/7, 6 - 8 pm –Game Night for 6th-8th

5/31, 6 - 8 pm – Gatorpalooza for 6th-8th
Please contact Ms. McCabe with any questions cmccabe@saintjoes.com. 
ART CLUB STARTS SEPT. 26
MHMS Art Club with Mrs. Davis begins Wednesday, Sept. 26, 2:45 - 4:15 and continues for 8 Wednesdays school is in full day session.  Students will have the opportunity to express themselves visually and understand just how important art is in the world today. Details: We will work with pencil, charcoal and pastel, improving our drawing skills and building our creative ability .
Cost: $75.00 8 week session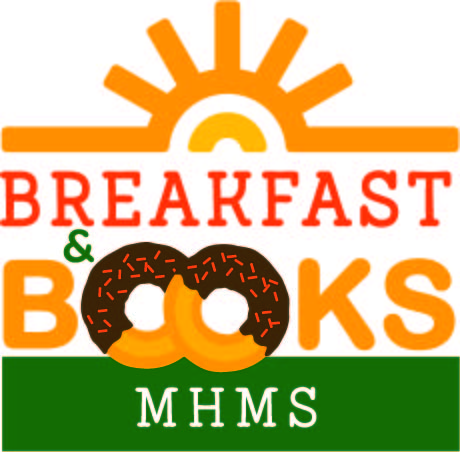 BREAKFAST 'n BOOKS ORGANIZATIONAL MEETING
Breakfast 'n Books for 2018-2019 will have its first meeting on Thursday, October 4th, at 7:40 am in the Library. The Middle School Book Group members will be voting on the books that we will be reading this year. 
Meeting schedule:
New members are always welcome! Come and join us for a breakfast treat and some great book discussions!

We are excited to share MHMS XC has two meets scheduled this fall! The first is Wednesday, Sept. 26 at Elm Bank competing against St. John's, St. Catherine's,St. Theresa's, and Mt. Alvernia. Please see the details for each meet below.
September 24
Student Council Induction Ceremony
8:05 am
Lower Church
Bake Sale Cashier and Poster Volunteeer Mtg
2:40 pm
Dining Room
XC
2:40 - 3:40 pm
September 25
Field Hockey vs. Montrose
4 pm
McCarthy Field, 46 Hosptial Rd, Medfield
September 26
XC Meet
3 pm
Elm Bank
900 Washington St.
Wellesley
Art Club
2:45 - 4:15 pm
September 27
Student Council
7:30 - 8 am
MHMS Forensics
2:50 - 4:05
Field Hockey
3:30 - 5 pm
Newman Elementary School
High School Fair
Dining Room
6:00 - 7:30 pm
September 28
Great gator Bake Off
Yard Sale Parish and Schools Families Presale Shopping
12 - 5pm
SJES Gym
6th Grade Game Night
6 - 8 pm
September 29
Bake/Yard Sale Open to Public
8 am - 1 pm
SJES Gym
October 1
XC
2:40 - 3:40 pm
October 2
Field Hockey
3:30 - 5 pm
Newman Elementary School
October 3
XC
2:40 - 3:40 pm
Art Club
2:45 - 4:15 pm
October 4
Breakfast 'N Books Organizational Meeting
7:40 am
Library
Field Hockey 
3:30 - 5 pm
Newman Elementary School
October 5
Faculty Retreat - No School
October 8
Columbus Day
No School
October 9 
Field Hockey vs. Needham
3:30 pm
Pollard Middle School
October 10
XC
2:40 - 3:40 pm
Art Club
2:45 - 4:15
October 11
Bus Evacuation Drill
10 am
MHMS Forensics
2:50 - 4:05
Field Hockey
3:30 - 5 pm
Newman Elementary School
October 12
Liturgy
9am
Please join us!
XC Meet
3:30 pm
St. John School
Wellesley
Field Hockey vs. Dover
3:45 pm
155 Farm St., Dover
6TH GRADE GAME NIGHT - SEPT. 28, 6 -  8 PM
Sign up now for the 6th Grade Game Night on Friday, September 28, 6 - 8 pm! Come play basketball, ping-pong, dodgeball, soccer, board games, and more! Relax, enjoy some pizza and candy! Please print and return the Sign Up Form below.
HSPT BOOT CAMP
Registration is open for the HSPT (High School Placement Test) Boot Camp. The math portion will be taught by Mrs. Corcoran and the ELA portion will be taught by Mrs. Jensen. Students may sign up for either or both. The cost is $125 per course or $225 for both courses. The fee includes the cost of the book. The same book will be used for both courses.
Language Arts Prep facilitated by Mrs. Jensen will be offered on Saturdays from 8:30am-10:30am on the following dates:
October 13 October 27
October 20 November 3
Mathematics Prep facilitated by Mrs. Corcoran will be offered on Wednesdays from 2:45 to 4:45 pm on the following dates:
October 10 October 31
October 17 November 7
REGISTRATION DEADLINE IS SEPTEMBER 28!!!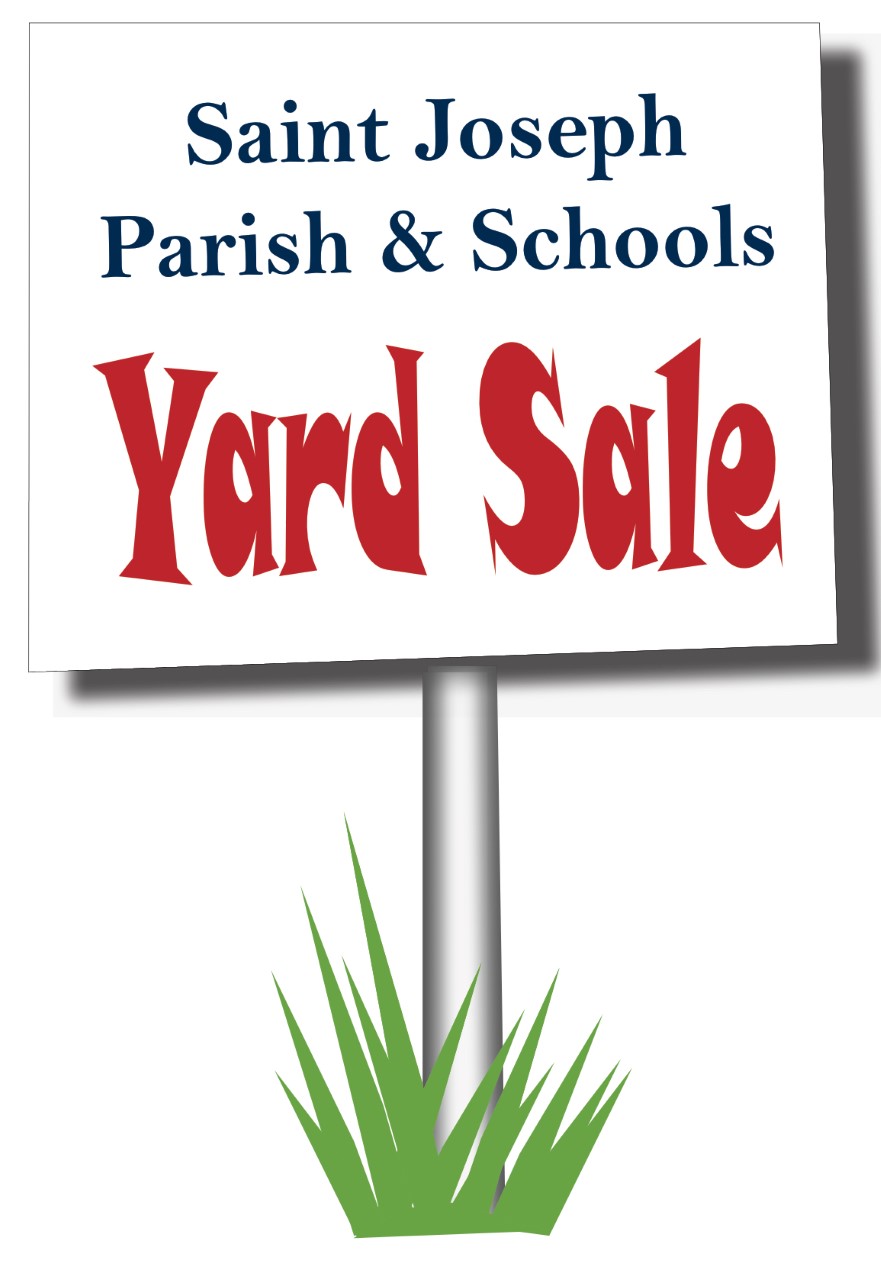 SAINT JOSEPH PARISH & SCHOOLS YARD SALE
Friday, September, 28th
7 a.m. – 11 a.m. - St. Joes Faculty Pre-Sale
12 p.m. – 5 p.m. - St. Joes Parish & Schools Families Pre-Sale
Saturday, September 29th
8 a.m. – 1 p.m. Open to public
MERCHANDISE NEEDED!
In order to make this fundraiser a success we will need to fill our gym with merchandise for our Yard Sale! Please consider donating unwanted items from your drawers, closets, garage and basement to sell at the Yard Sale.
Merchandise drop off:
Sunday 9/23,  8 am - 12 pm
M, T, W 9/24 - 9/26, 7:30 - 9 am and 2 - 3 pm
T, W 9/25 - 9/26, 5 - 7 pm
VOLUNTEER!
We will need your help! We are looking for volunteers to help collect, sort and merchandise goods the week proceeding the Yard Sale. We will also need help from parents working the Yard Sale on Friday the 28th & Saturday 29th.
All proceeds from the Yard Sale will go to the schools.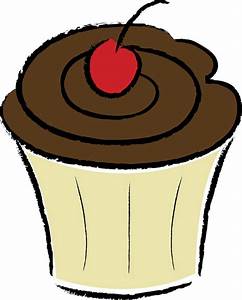 GREAT GATOR BAKE OFF/BAKE SALE
As part of the St. Joseph Parish & Schools Yard Sale MHMS students are running a bake sale and Great Gator Bake Off contest. Details below for the Bake Off contest and to help support the Bake Sale.
Please note there is a meeting after school on Monday, 9/24 for cashier and poster team volunteers. 
Great Gator Bake-Off
Friday September 28, 2018
Bring Your Baking Best to MHMS
Entries shall be judged by the following categories:
* Creative Name
* Decorating Technique
* Unique Ingredient
* Fall Harvest Favorite
* Most Representative of School Theme "See the light…Be the Light"
* Faculty/Staff Choice Awards Too
Rules:
* Entry Form is due Wednesday, September 26
* Entries must be submitted before homeroom on Friday, September 28
* Entries must be submitted in six small, sample-size portions in disposable packaging
* Entries cannot require refrigeration or heating
* Entries must be made from scratch
* Entries must be samples of items that will be available at the bake sale
* Entries must include a name for the food item as well as recipe
* Students may enter individually or in groups of two
* Only one entry per student
* Student's name and homeroom must be on entry form
* Faculty and staff will serve as judges
* Winners Shall Earn a Free Tag Day
* Winners will be announced at the Bake Sale on September 29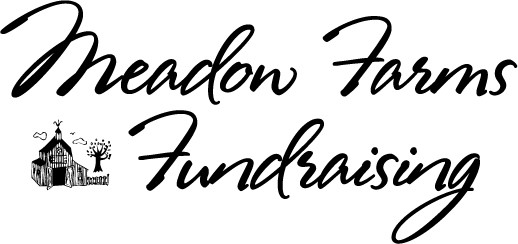 WRAPPING PAPER FUNDRAISER 
the Meadow Farms Fundraiser  kicks off today Friday, September 21, 2018. Students will receive their sales packets in homeroom.
The promotion will run from September 21, 2018 – October 9, 2018 with an incentive of free shipping for those who order online on October 2, 2018. Students are able to log in online and invite their friends and family personally to shop in order to get prize credit for the sales. On each packet is a student ID number and log in information to set up their own "Store" that they can share with family and friends. The instructions on how to set up is included on the front of the packet. 
I appreciate your help with this and look forward to a great fundraiser for Monsignor Haddad Middle School. If you have any questions please do not hesitate to email me mcox@saintjoes.com.
 - Mrs. Mary Beth Cox, Development Office

AUCTION DATE CHANGE
Please note in your calendars the date of our spring auction as been changed from March 30 to April 6. The event will be held at the Dedham Hilton. Hope to see all of you there for this most important evening to support our schools.

MORE GRANDCHILDREN NEWS
It's been a busy fall for for new grandchildren for Mrs. Keeley.  Her son, Tommy and his wife, Mary had a little boy – Patrick James on September 11th.
He weighed 7lbs. 3oz. and is her 20th grandchild -  10 boys and 10 girls!
WISH LIST
The "Wish List" is a regular listing of items that are needed at school.  Often times something you may be discarding  is still In working condition and could be put to good use at MHMS. 
Our most current needs:
Refrigerator for the faculty room.
Small dormitory type refrigerator
AC units for the classrooms  15,000 BTU's.
Please let Mrs. Ross in the office know if you can supply any of these items. 
NEEDHAM GIRLS YOUTH LACROSSE CLINIC
Needham Girls Youth Lacrosse is pleased to offer instructional clinics this fall for players in grades 3-8 through the Blue Devils Lax Academy (BDLax).  All experience levels are welcome! 
Clinic details below:
Dates: Sundays: 9/30, 10/14, 10/21 and 10/28
Times:
Grades 3/4:  9 am - 10 am
Grades 5/6:  10 am – 11 am
Grades 7/8:  11 am – 12 pm
Location: High Rock field
Cost: $160 per player for full session (10% sibling discount) or $50 for a single session
If you have any questions, please email girlslax@hotmail.com.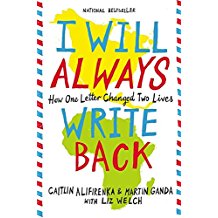 MHMS 6TH GRADE MOTHER-DAUGHTER BOOK CLUB 
We are happy to announce the MHMS Mother-Daughter Book Club for 6th grade girls. We have been together for the past two years at St. Joe's, and we are looking to continue our group at MHMS and hope to expand! New faces are always welcome. If you are interested, please join us to discuss the book I Will Always Write Back, by Caitlin Alifirenka & Martin Ganda. We will be meeting on November 1st at 6:30 p.m. in the St. Joseph's Elementary School STREAM Lab. Looking forward to chatting about the book and enjoying a few snacks! If you are planning on coming, please email Cathy Lombardo at csichol@yahoo.com or by cell at 781-540-9814. Hope you can make it

ST. JOE'S PARISH DAY AT NEEDHAM COMMUNITY FARM
St. Joseph's Day at the Needham Community Farm will be October 13, 2018. Volunteers are asked to sign up for a 2 hour shift, either 8 - 10 AM or 10 - Noon. Children who are in the 6th grade or older are welcome, so this is a great opportunity for a family service project. All the food raised at the farm is donated to the Community Council or distributed to the residents of subsidized housing in Needham. If you can't give your time, maybe you could consider a small donation to help support the farm. A donation in an envelope labeled Needham Farm can be dropped at the rectory or in the collection basket in Church. Checks should be made out to St. Joseph Parish, with word Farm in the legend.
For more information, please contact Ellen Benoit at ebenoit73@verizon.net or 781-444-1654
PARISHIONER TO BE ORDAINED DEACON
We are proud to announce that our very own, Bob Horne, will be ordained as a permanent deacon by Cardinal Sean P. O'Malley on Saturday, September 29th, 2018 at 10:00 am at Holy Name Church in West Roxbury. He will assist and preach as deacon at a Mass of Thanksgiving which will be celebrated atSt. Joseph Parish, on Sunday, September 30th at 11am. A reception will follow after Mass. All are welcome!
Come cheer on our Field Hockey team at their first game against Montrose this Tuesday, 9/25 at 4 pm at McCarthy Field, 46 Hospital Rd. In Medfield.
We are scheduled for a Bus Evacuation Drill on October 11 at 10 am.
Due to rain from Hurricane Florence the McGolf Outing has been postponed until Friday, October 19.
The next two Fall CAP Session dates are September 26, and October 14. The CAP Session (Child Abuse Prevention Training, also known as VIRTUS) is a one-time requirement for all school and parish volunteers. The CORI (Criminal Offense Records Investigation) form is an annual requirement. If you think you may want to volunteer this school year, especially for Ski Club Chaperone which is a popular choice for our working parents, please be sure you are in good standing for both of these requirements. CAP Session Sign Ups here.  CORI forms may be processed through either school office.
Our Fall Open House has been scheduled for Sunday, October 28, 12 - 2 pm. Word of mouth is one of our biggest marketing tools so please help us spread the word. Families are also welcome to contact the main office at any time to schedule a personal tour.

MHMS IS FULLY CONNECTED
Please like us on Facebook, and follow us on Twitter @MHMSGators, Instagram, and LinkedIn to stay abreast of the latest news.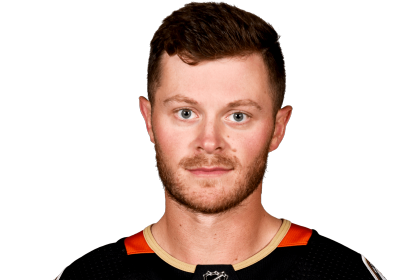 CHRIS WAGNER MHMS '05 XBHS'09
This July Walpole native and and MHMS '05 graduate Chris Wagner signed a two-year deal with the Boston Bruins. During his career he has spent time with Anaheim, Colorado, and the NY Islanders before coming back to the Boston area. We wish him all the best for a successful season!
HAVE ALUMNI NEWS TO SHARE?
We are always excited to hear about what our Gator Graduates are up to since leaving MHMS. 
If you have alumni news to share, please email Jill Meyers jmeyers@saintjoes.com or use the link below: