September 24, 2018   •   Issue 7 
"Dear God, please watch over us as we soar through the school year and have a lot of fun. We appreciate how much you have given to us: our families, our friends, and our lives. Please pray that everyone remembers to include, be respectful, and to be kind to one another. Also, please help us to remember how lucky we are that we have such a great school filled with the best teachers and students. Lastly, please pray that we have another great school year at Saint Joe's. Thank you, God, for everything."
~ Kaylie, Grade 5 ~
Dear Parents,
It was wonderful to see you all at our Back to School Night on Thursday. We can see why our students are fantastic, they are just like all of you. I cannot tell you how many times I heard from the teachers on Friday how delighted they were with meeting all of you, having thoughtful conversations, and feeling your support. We are indeed blessed to be part of such a special community!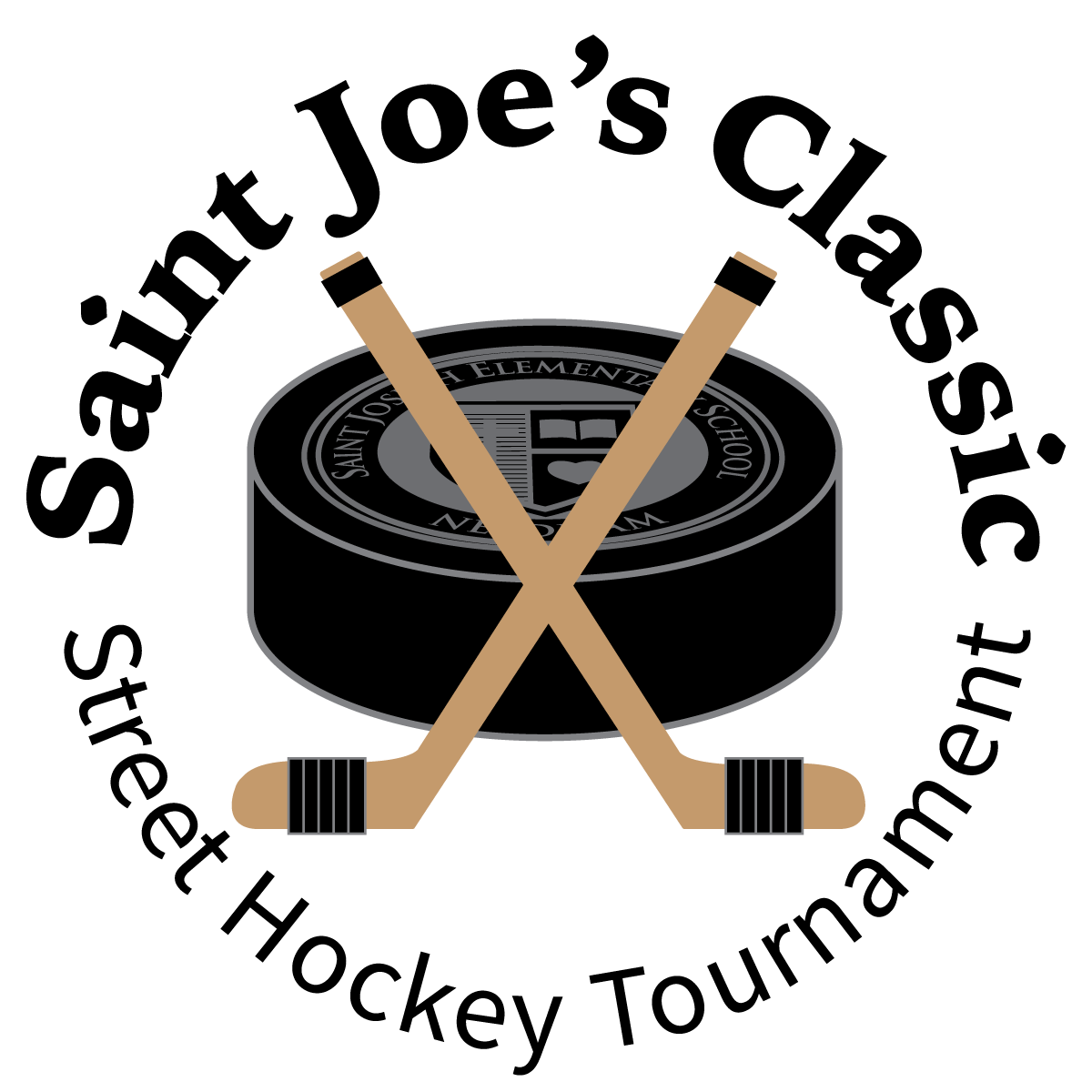 STREET HOCKEY TOURNAMENT
On Friday night, we had our third annual Street Hockey Tournament. We had seventy children participate and it was so fun to see the kiddos dressed up in their team colors ready to play. Thank you to Lauren Fryberger, Jessica Converse, Allison Pelosi, and all of the parent volunteers. It was a great night!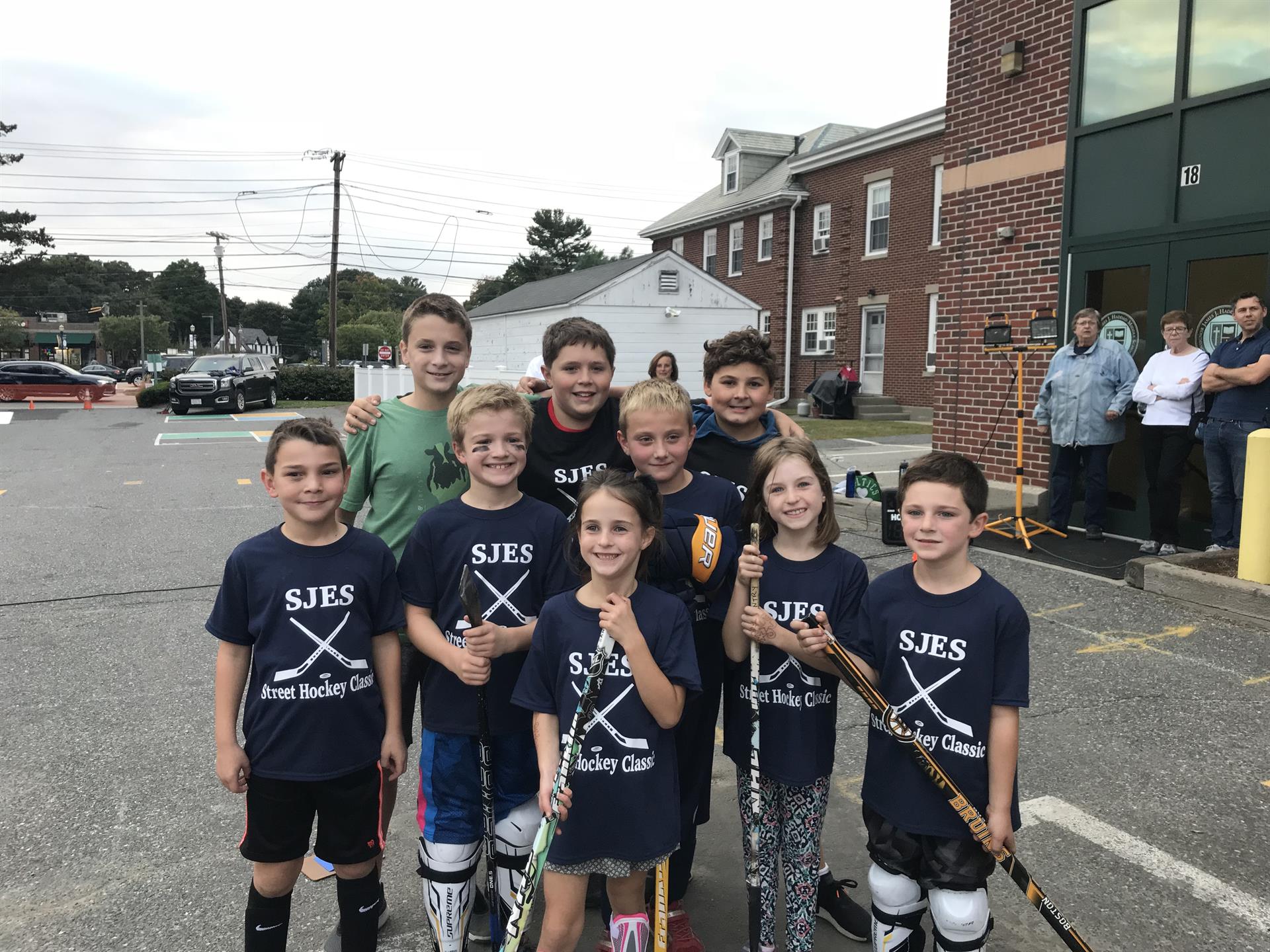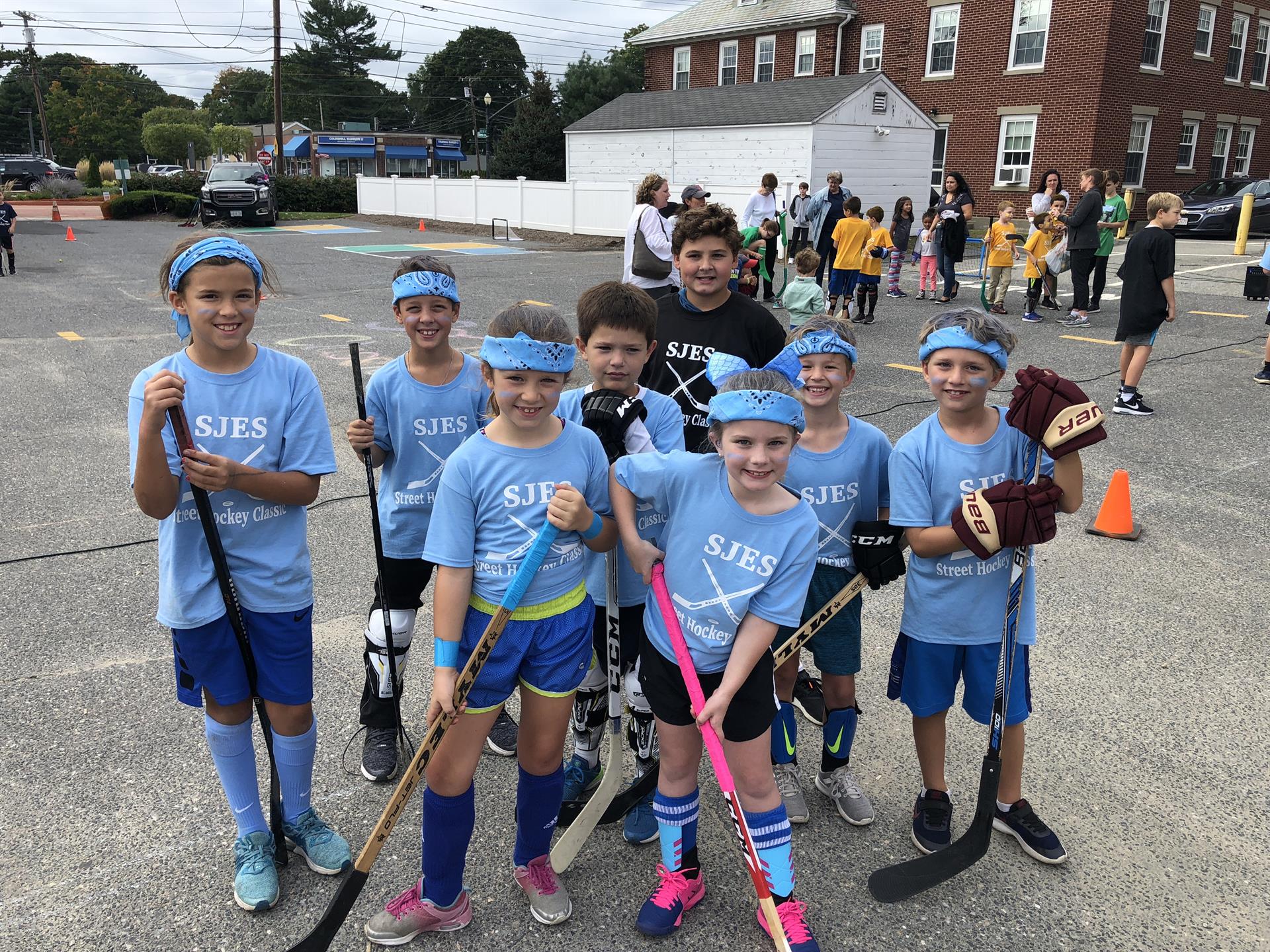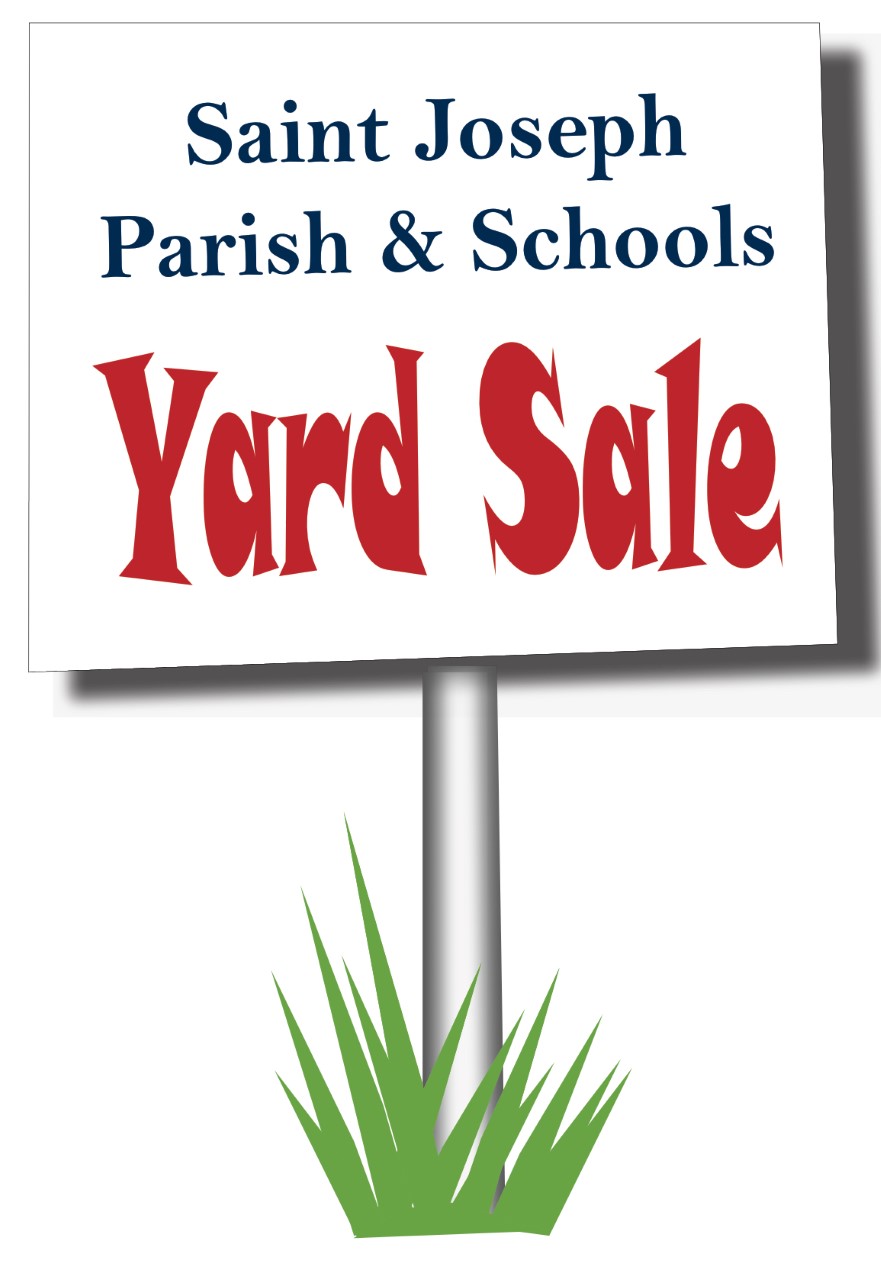 YARD SALE
As I write this newsletter on Sunday afternoon, I am delighted to tell you that the gym is half way filled already with "treasures" for our first annual Yard Sale. The committee is looking for a lot more items and volunteers as we get this event up and running for this coming weekend. Thanks to Marcia Murphy, Kim Torrisi, Kathleen Culver, and all the volunteers.
KIDS HEALTHY MINDS INITIATIVE
As I mentioned at Back to School Night, Saint Joseph Elementary School invites you to participate in the Kids Healthy Minds Initiative (KHMI). It is a new mental health awareness and community education program offered across the Archdiocese of Boston in partnership with mental health clinicians from Franciscan Children's. We have invited MHMS and the St. Joseph Parish community to partner with us as well.
The prevalence of youth mental illness is staggering. In the United States, 20% of children and adolescents have had a mental health diagnosis. Failure to detect and treat mental illness early can have a significant impact on a child's potential and success, Iater in life.
Community members who participate in a KHMI education session will gain an understanding of the early warning signs of mental illness, common youth diagnoses and tips for how to eliminate the stigma that is often associated with mental illness and it's treatments.
Franciscan Children's will provide an education session at St. Joseph Elementary School in the HUB at 7:00 p.m. on Thursday, October 25th. Please enter through the May Street doors.
Please join our schools and parish community to learn about this crucial initiative and what steps we can take together to support our children's mental health.
Your attendance at this one session can make a tremendous difference.
If you have any questions, please contact Megan McShane, school counselor at mmcshane@saintjoes.com
ST JOSEPH PARISH & SCHOOLS AUCTION
The Auction date has been changed to Saturday, April 6, 2019, so please mark the change in your calendars. The event will be held at the Dedham Hilton this year.
SCHOOL VESTS
Parents have asked about vests for school again, so we have added vests to the approved list on the Land's End website if you are interested.
LIBRARY: AFTER SCHOOL GUIDELINES
Please note that the library is open after school for students to check out or return a book only. Students are not allowed to go to the library in the elementary school to do their homework, wait for parents, or meet their friends. Thank you for your cooperation.
BAND
We are very excited that 21 elementary school students have signed up for Band. More information will follow shortly.
MAP testing will be completed by Columbus Day. We used to distribute the MAP testing results with the student's report cards in December, but now you will be logging on to Ren Web to view your child's report cards, so we will be sending home testing results mid-October.
Please make sure to log on to Ren Web as that is the only way to access your child's progress reports, as well as your report cards.
If you are looking for a child's name, a parent's name, email address etc. for playdates or birthdays, they are all in the parent directory in the Ren Web portal.
We are at 83% for lunch/recess coverage in the big building, but closer to 30% in the kindergarten building, so please help us if you can help with lunch and recess.
Please make sure not to drop off or pick up your child in front of the school. With buses coming in the morning and afternoon, it is dangerous for our students.
Mrs. Brett has been in touch with our "allergy parents" but just a reminder that students with allergies may not take snacks/desserts on pizza day.
If your child gets picked up to go to the YMCA, Tobin, or NCC etc. for aftercare, and your plans change, please let Mrs. Schell know. She is the person that dismisses these students in the gym at the end of the day. You may reach her at mschell@saintjoes.com.
Thank you in advance for your support of the Meadow Farms fundraising being run through the Development office.
I am personally sad to report that Monsignor McGann has left St. Joseph Parish to take up residence at Regina Cleri which is a residence for retired priests in the Archdiocese. It is certainly well deserved as he is 94 years young, but he will certainly be missed.
I am happy to report that Bob Horne, a longtime parishioner and wonderful man, will be ordained as a permanent deacon on Saturday, September 29th at 10:00 a.m. at Holy Name Church in West Roxbury. Deacon Bob Horne has been assigned to Saint Joseph Parish for his ministry. We congratulate Bob and his family.
KNIGHTS OF COLUMBUS
The Knights of Columbus will be holding their recruitment drive here at St. Joseph Parish on 10/21 and 10/22. They will also be hosting their well-known Tootsie Roll Drive on October 13th and 14th at the church and later in the month in the local community.
I know this newsletter has a lot of information in it, so I am purposefully going to send another newsletter later this week with all of the October information and dates. As I said at Back to School Night, St. Joe's is a BUSY place!
Have a great week everyone!
Warm regards,
Charlotte Kelly
Principal