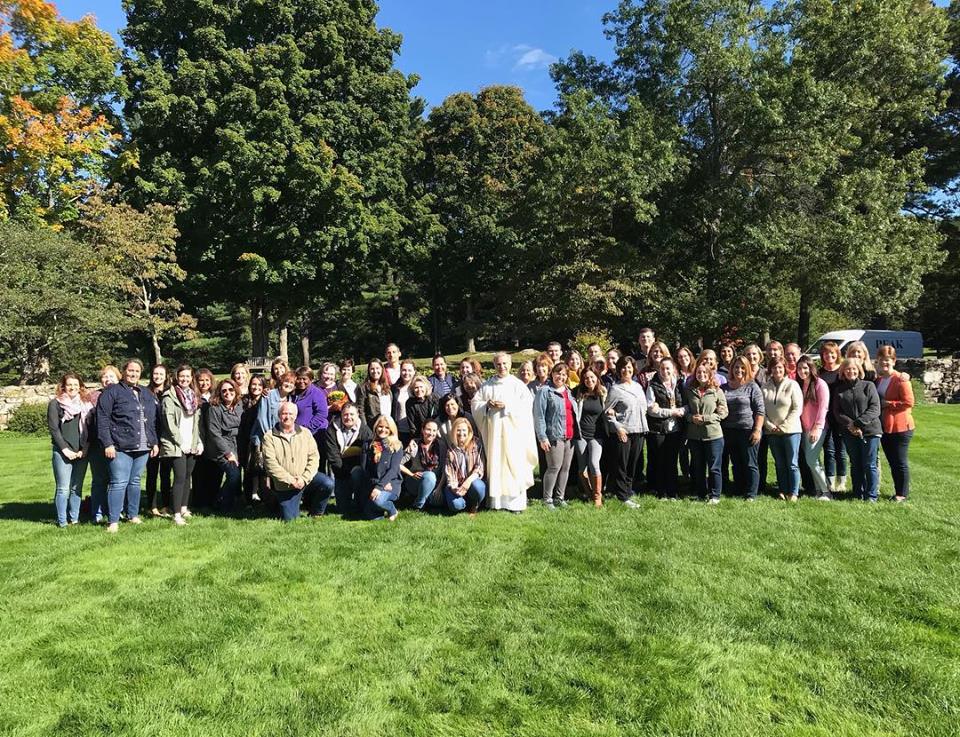 The staff and faculty of both schools had a wonderful day on retreat! We are so grateful to Susan Horne, Pastoral Director of Evangelization, for leading us again. Thanks to all the families for your wonderful letters - they are always a highlight! 
Dear Parents, Guardians, Students and Friends,
We are grateful to Fr. Michael for once again providing us and the faculty and staff from SJES the opportunity to refresh and renew our spiritual lives with a day long retreat at the Connors' Center in Dover. It is a magnificent setting to be quiet, spend time in prayer and get away from the busy lives that distract us from recognizing God's presence in each other and in nature.
Please join us for a farewell reception for Msgr. McGann on Sunday, October 21. We will offer Monsignor our prayers and best wishes as he enters into another phase of ministry as a "retired" priest at the Regina Cleri Retirement Residence for priests of the Archdiocese of Boston. Additional information can be found below.
Calling All Ambassadors and Recruiters!
For those of you with 5th, 6th, 8th graders and seniors in high school, this is the highpoint of the recruiting and marketing season for the next stage in the educational journey. For us at MHMS, we are at full throttle spreading the good news that is MHMS. As colleges and high schools ramp up their efforts in an ever-competitive market, even on the middle school level our successful future, like the secondary schools and colleges, depends on growing enrollments.
Fortunately, this year we enrolled out largest 6th grade class in years, were recognized as one of the top 5 schools for standardized test scores in the 2017-2018 school year and welcomed 11 new students from other towns and districts. However, it still amazes me how many parents in surrounding towns and Needham itself don't know about MHMS. Most know about St. Joseph Elementary School and many assume it is a PK through grade 8 school.
Please be one of our marketers or recruiters by spreading the good news about MHMS to family, friends and neighbors. We have a great program that almost guarantees that a graduate will get into their first choice of high school. 95-97% of our graduates are accepted at their first choice of high school. Please help us spread the good news.
Recruiting is everyone's business!
Thanks to
Marcia Murphy, Kathleen Culver, Kim Torrisi, Susie Mitchell, Caroline Maloney and all who gave of their time and donated goods to make the Yard Sale and the MHMS Bake Sale such a success. For a first time event at St. Joseph Parish, it was an incredible success. Not only did it provide a fund-raising opportunity, it was a FUN raising opportunity. Almost $9,000. was raised.
May our Lady of the Rosary, under whose title we pray this month, bless you and yours and all those who ask to be remembered in the prayers of the MHMS school community.
My best,
Jay MacDonald
Principal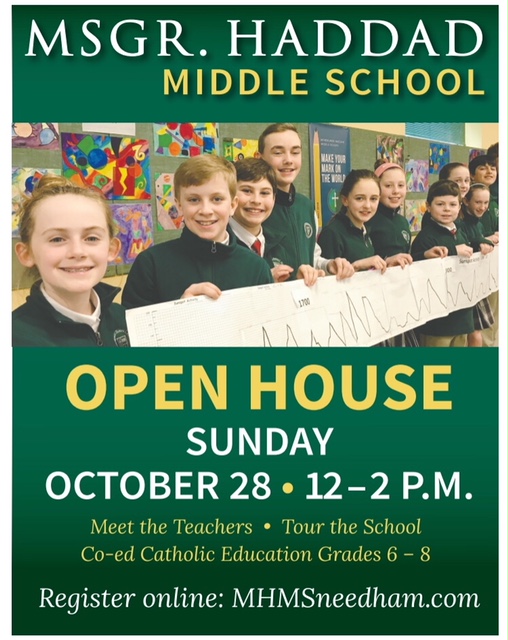 PROSPECTIVE STUDENT OPEN HOUSE
OCTOBER 28, 12 - 2 PM
Our fall Open House for prospective students will be Sunday, October 28, 12 - 2 pm. We are already fielding inquiries for the 2019-20 school year. Please help spread the word among your friends in the elementary school, work colleagues, neighbors, sports teams, and parish as personal referrals are our most powerful marketing tool.
How can you help?
Save the photo above (on mobile devices hold your finger on it) and email it to a friend or share on your social media.
Share our social media promos and posts with others. Great things are happening here at MHMS and we want to get the word out! Give our posts a Like, a Share, or add a positive comment.
Encourage families you know in grades 4 and 5 in St. Joe's Elementary to attend the dedicated MHMS coffee on Tuesday, October 16, 8:15 am am.  

Know someone with children considering PreSchool (age 3) -Grade 5? Be sure to let them know about our outstanding elementary school right next door, St. Joe's. The St. Joseph Elementary Open House is Monday, Oct. 15 at  8:30 am. Welcoming new families into either school is a win for Catholic education, and today's St. Joe's Joeys are tomorrow's MHMS Gators.
Thank you to the following MHMS/SJES families for assisting with our yard sign placements:  Conner, Culver, Delaney, Dixon, Hegarty, Keough, Kochenbach, Maloney, Meyers, Molinsky, Pender, Rooney, Schwerdt and Ward.

Online registration for MHMS Open House is available on the website right now at www.mhmsneedham.com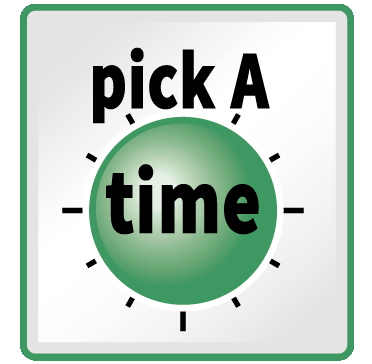 PICK A TIME OPENS OCTOBER 13, 6 AM
Pick A Time, our online parent conferences scheduling system willopen this Saturday, October 13 at 6 am. Five minute slots are available to reserve with each teacher. Please be sure to allow for travel time between your appointments.
 .
Conferences run Wednesday, October 17, 3 - 7 pm and Friday, October 19, 8:30 - 3 pm.
Pick A Time may be accessed via the link below or from the link under "Announcements" in your student profile in Renweb.
October 13
St. Joseph Parish Day at Needham Community Farm
8 am - 12 pm
Blessing of the Pets
3 pm
School Parking Lot
October 15 
XC
2:40 - 3:40 pm
October 16
Coffee for 4/5th Grade SJES Parents
8:15 am
Dining Room
Field Hockey vs. Needham
3:30 pm
Pollard Middle School
October 17
Early Release Day
Living Legacies
1:30 - 2:30 pm
North Hill
October 18
MHMS Forensics
2:50 - 4:05
Field Hockey
3:30 - 5 pm
Newman Elementary School
October 19
No School
Parent Conferences
8:30 am - 3 pm
McGolf Outing for MHMS Students
October 21
Reception for Msgr. McGann
2 - 5 pm
SJES Gym
October 22
XC
2:40 - 3:40 pm
Field Hockey vs. Montrose
4 pm
McCarthy Field, Medfield
October 23
Field Hockey
3:30 - 5 pm
Newman Elementary School
High School Application Forum
7 -  8 pm
Tech Labd
October 24
Picture Retake Day
XC
2:40 - 3:40 pm
Field Hockey vs. Medfield
3:45 pm
Dale St. School, 45 Adams St., Medfield
October 25
MHMS Forensics
2:50 - 4:05
Kids Healthy Minds Presentation
7 pm
SJES Hub
Field Hockey
3:30 - 5 pm
Newman Elementary School
October 26
Trunk or Treat
MHMS Halloween Party
8 - 10 pm
MHMS Dining Room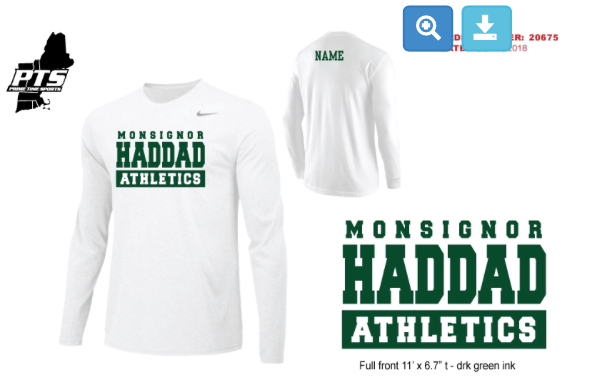 LAST DAY TO ORDER SHOOTING JERSEYS
Today, Oct. 12, is the last day to order the new MHMS Shooting Jersey. Delivery will be in 3 - 4 weeks.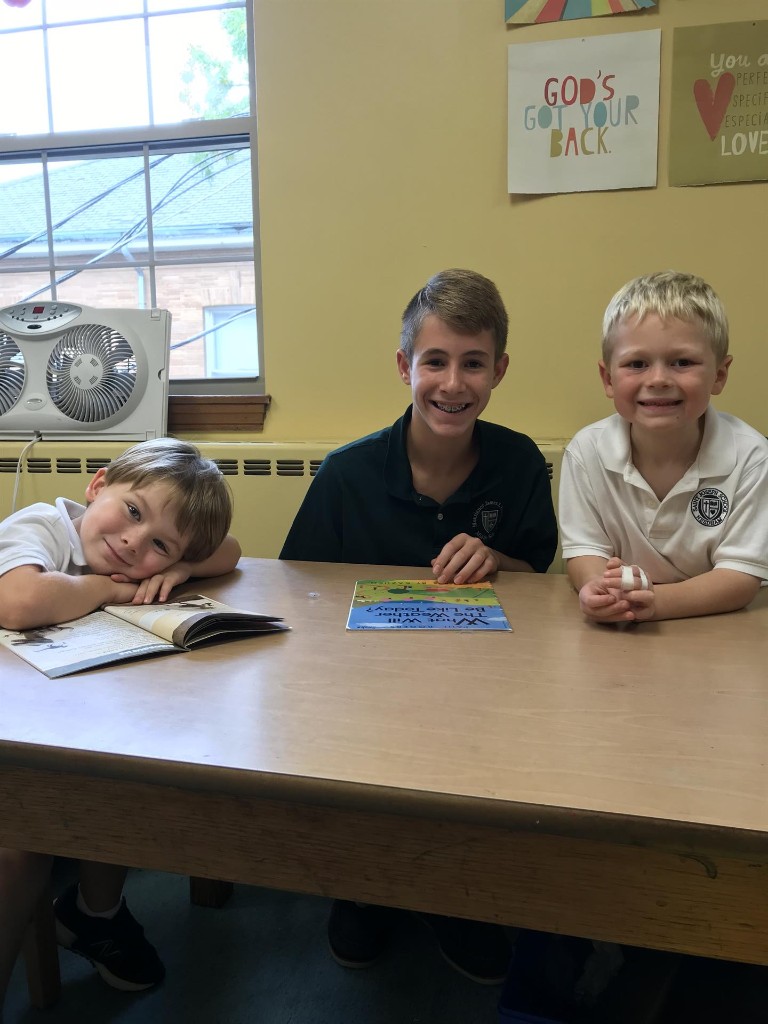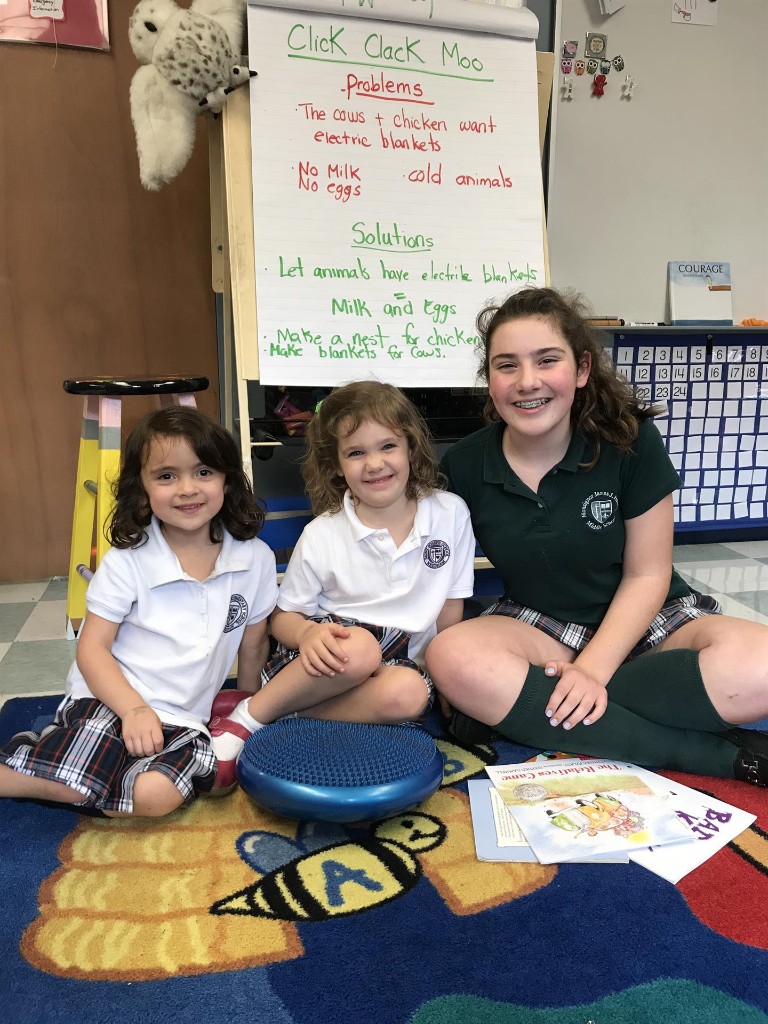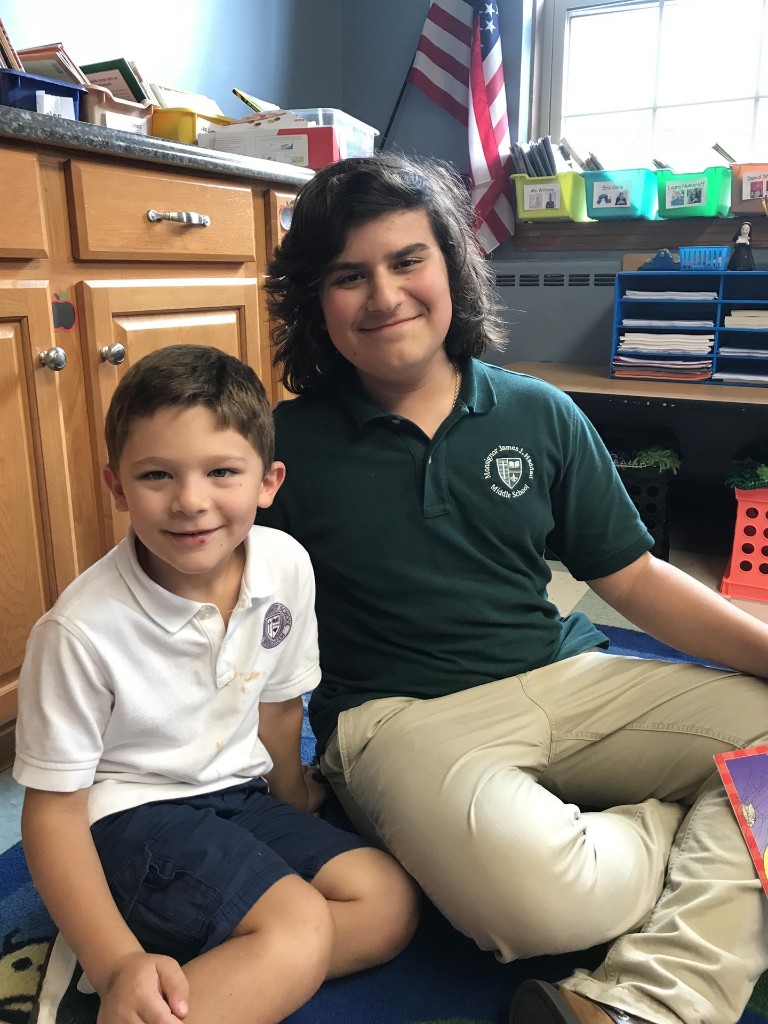 8TH GRADE/KINDERGARTEN BUDDIES
This week our 8th graders met their kindergarten buddies. Together they read stories and chatted to get acquainted before this week's Mass.  To learn more about this beloved tradition at MHMS, check out this recent article featured in The Pilot on page 19.
KIDS HEALTHY MINDS INITIATIVE
Monsignor Haddad Middle School, in collaboration with St. Joe's Elementary, has accepted the invitation of the Archdiocese of Boston  to participate in the Kids Healthy Minds Initiative (KHMI), a new mental health awareness and community education program offered across the Archdiocese in partnership with mental health clinicians from Franciscan Children's. 

MHMS and SJES faculty and staff had an introduction to the program and resources available at the start of last Friday's Retreat. We learned that 20% of children and adolescents today have had a mental health diagnosis along with early indicators of potential mental health concerns.

Franciscan Children's will provide an education session at St. Joseph Elementary School in the HUB at 7:00 p.m. on Thursday, October 25th. Please enter through the May Street doors.

We invite all members of our schools and parish community to come together  to learn about this crucial initiative and what steps we can take together to support our children's mental health.

Your attendance at this one session can make a tremendous difference. If you have any questions, please contact Ms. Collins at kcollins@saintjoes.com.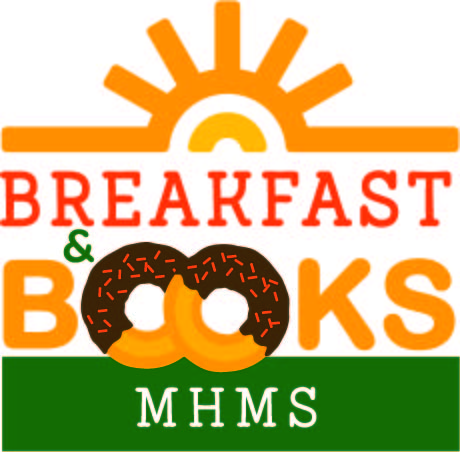 BREAKFAST 'n BOOKS
Dear Breakfast and Books Participants,
Thank you for a great first meeting- I was happy to see all of you, and I'm looking forward to a great year. I've tallied all the ballots, and this year's selections are listed below. Our next meeting is on November 15- the selection for that date is First Light by Rebecca Stead. I'm looking forward to seeing all of you at our next meeting- if you know anyone else who wants to join, they are welcome to come and join. Everyone is welcome!
-Miss Warner
November 15: First Light by Rebecca Stead
December 12: Lions of Little Rock by Kristin Levine
January 16: Children of Exile by Margaret Peterson Haddix
February 15: Where the Mountain Meets the Moon by Grace Lin
March 14: Rules by Cynthia Lord
April 12: Moon Over Manifest by Clare Vanderpool
May 10: Full Cicada Moon by Marilyn Hinton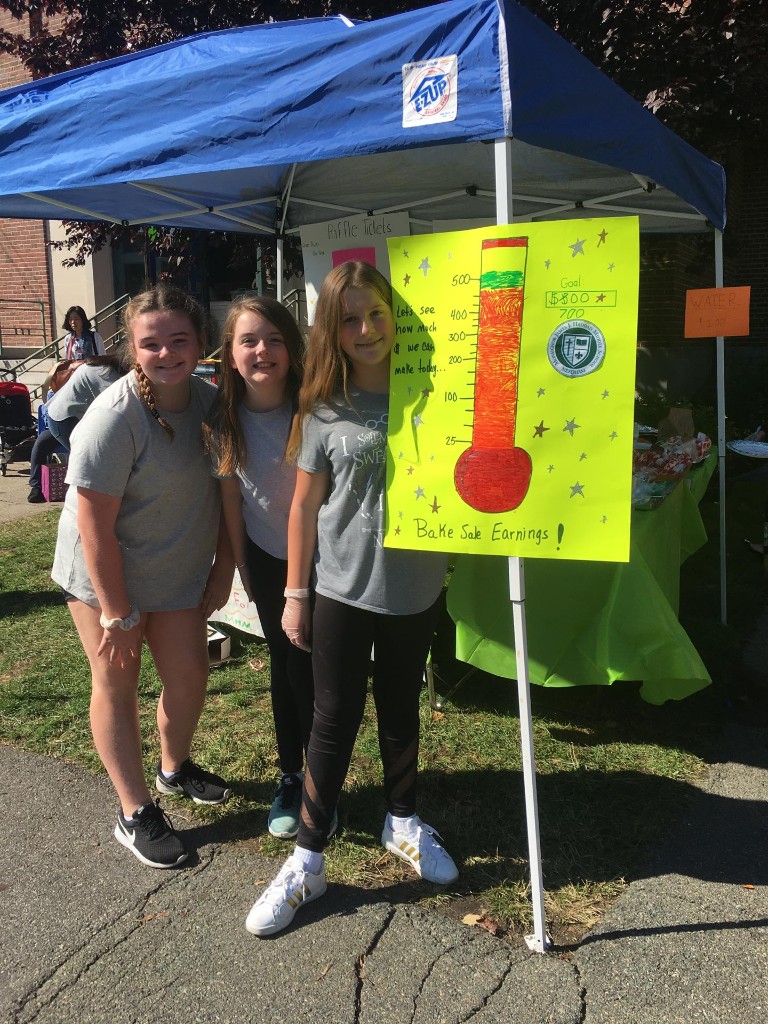 GREAT GATOR BAKE OFF/BAKE SALE HUGE SUCCESS!
The Gator Bake Sale at the St. Joe's Yard Sale was a huge success with sales of over $1000, more than double the goal! Under the direction of Caroline Maloney, Robin Horrigan, and Lori Ann Young our Gator Entrepreneurs learned all aspects of running a business, including pricing, inventory, and advertising.
Winning a Free Tag Day for the Contest are:
Creative Name Award ...Cecilia Sturm
Decorating Technique Award Meaghan Horrigan
Unique Ingredient...Julia Connolly
Award for Most Representative of School Theme "See the light...Be the Light"...Catherine Carr
Faculty & Staff Choice Award Maya DeSisto 

YARD SALE THANK YOU!
Thank you to all our families who supported the yard sale with volunteering or donations. Special thanks to chairs Marcia Murphy, Kathleen Culver, and Kim Torrisi, and Director of Development Mary Beth Cox. Together we raised over $8500 for our schools!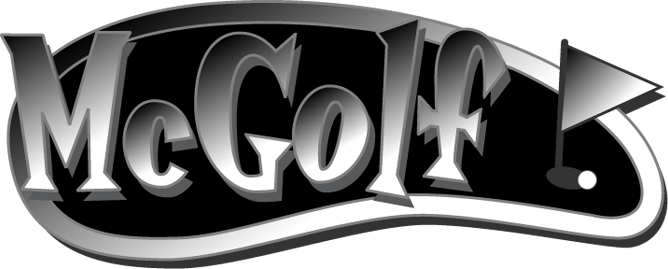 MCGOLF EVENT OCT. 19, 12 - 2:15 PM
September's McGolf event that was postponed due to weather has been rescheduled for Oct. 19, 12 - 2:15 pm. Registrations and payments for the September event are honored (no need to send in another form), but new sign ups are welcome as well. 
NO PARKING IN LOT FOR 10/19 CONFERENCES
Please do not park in the parking lot during conferences on Friday, October 19. St. Joe's Elementary will be in session that day and using the space for recess.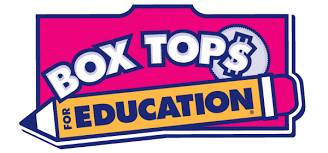 BOX TOP COLLECTION TIME OCT. 15 - 19
Next week is box top collection time! Oct. 15 - 19 turn yours in to the main office labelled with your name. The top three MHMS students will receive $25, $15, and $10 gift cards.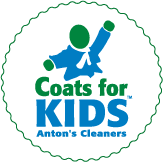 ANTON'S COAT DRIVE OCT. 15 - JAN. 6
MHMS & SJES are pleased to once again participate in the Anton's Coat drive this winter. Anton's will accept any gently used coat, for adults or children. Please no coats with rips, tears, broken zippers, or stains. Over the last several years, St. Joe's and MHMS have donated approximately 1,000 coats. We are looking forward to another successful coat drive.
Thank you to Lori Ann Young, Elizabeth Murphy, and Caroline Maloney for spearheading this mission. Look for a collection bin soon in the MHMS Dining Room.
If you have any time available to help deliver the coats, we would greatly appreciate it. Please sign up below: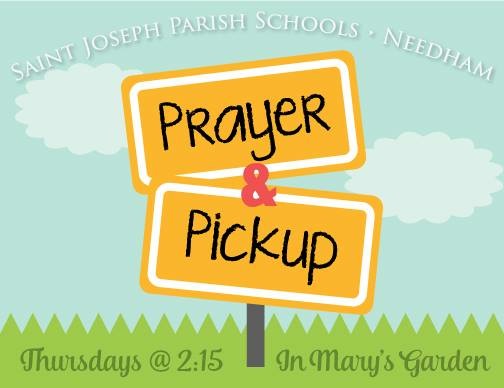 PRAYER & PICK UP
Reminder  - all are welcome to pray the rosary on Thursdays at 2:15 pm in Mary's Garden. This a lovely time to come together in prayer and remember the intentions of those in our schools community.
WISH LIST
The "Wish List" is a regular listing of items that are needed at school.  Often times something you may be discarding  is still In working condition and could be put to good use at MHMS. 
Our most current needs:
Refrigerator for the faculty room.
Small dormitory type refrigerator
AC units for the classrooms  15,000 BTU's.
Please let Mrs. Ross in the office know if you can supply any of these items. 
NEEDHAM JUNIOR FOOTBALL HOMECOMING COMPETITION
Have a skilled junior footballer in your house? Bring them down to compete in the Needham Junior Football Homecoming Competition. At our Saturday October 20th homecoming games at Memorial Park, we'll have halftime skills competitions where you can win great prizes. Plus all participants get a free giveaway and refreshment for participation.
Schedule
3rd/4th Grade – 12pm
5th Grade – 1:30pm
6th Grade – 3:15pm
7th Grade – 6:45pm
LANDS END CUSTOMER APPRECIATION EVENT OCT. 18 - 23
Lands' End will be holding a Customer Appreciation Event from October 18-23. Just in time for families to add cooler weather items, the entire school uniform site will be 40% off. Use promo code CORN and pin 3026. 

ST. JOE'S PARISH DAY AT NEEDHAM COMMUNITY FARM
St. Joseph's Day at the Needham Community Farm will be October 13, 2018. Volunteers are asked to sign up for a 2 hour shift, either 8 - 10 AM or 10 - Noon. Children who are in the 6th grade or older are welcome, so this is a great opportunity for a family service project. All the food raised at the farm is donated to the Community Council or distributed to the residents of subsidized housing in Needham. If you can't give your time, maybe you could consider a small donation to help support the farm. A donation in an envelope labeled Needham Farm can be dropped at the rectory or in the collection basket in Church. Checks should be made out to St. Joseph Parish, with word Farm in the legend.
For more information, please contact Ellen Benoit at ebenoit73@verizon.net or 781-444-1654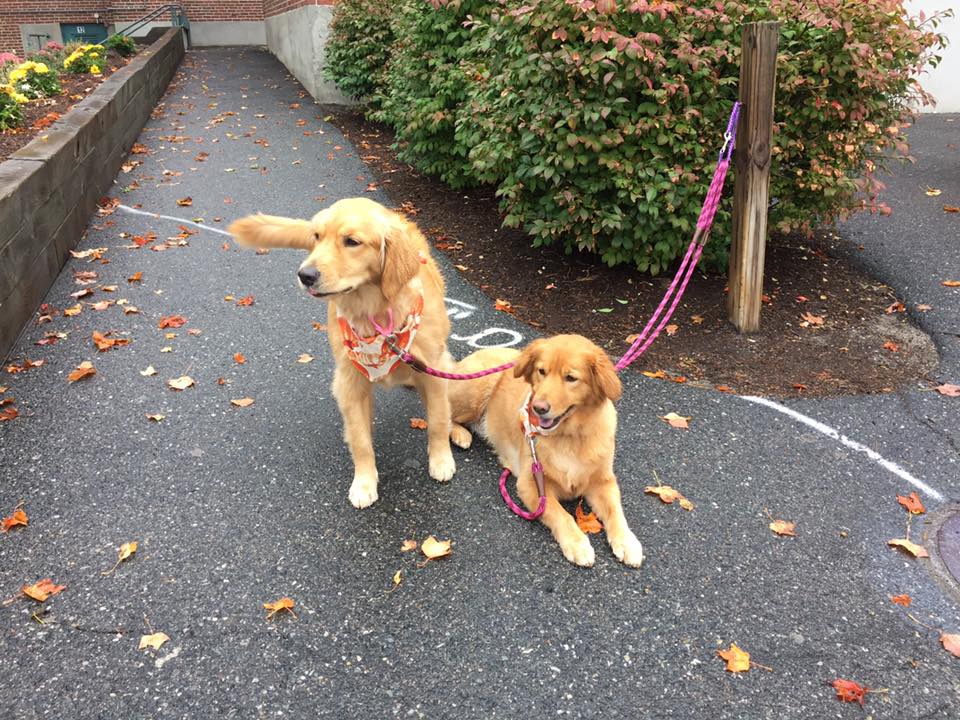 BLESSING OF THE PETS - 10/13 3 PM
This Saturday, Oct. 13,  at 3 pm in the school parking lot will be St. Joseph Parish's annual Blessing of the Pets. Leashed dogs, cats, hedgehogs, etc. are all welcome!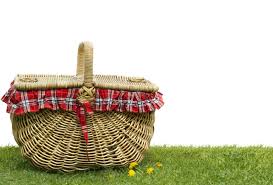 ST. JOE'S PARISH 2018 FALL PICNIC
The  St. Joseph Parish Family Ministry invites you to the 2018 Fall Picnic!
When: October 14 from 12:15-1:30
At: The New St. Joseph Playground
Bring a lunch and enjoy some quality time with other St. Joseph families as we explore the new playground! Please make sure all food is nut-free.

RECEPTION FOR MSGR. MCGANN 10/21
All are invited to a reception for Msgr. McGann on Sunday, October 21, 2 - 5 pm in the St.Joseph Elementary Gym/Kennedy Center. After serving our parish community for over 30 years, and over 67 years as a priest,  Msgr. McGann, has moved to Regina Cleri, the retirement home for priests for the Archdiocese of Boston.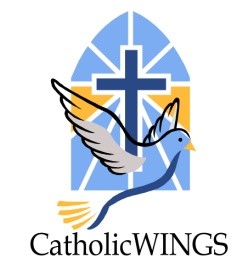 FALL WINGS PROGRAM
Please join us for our WINGS (Women IN God's Spirit) fall season, October 10 - November 14. Our theme for this year is The Greatest of These Is Love and our fall season is entitled The Richness of God's Love: Reflections on 1 Corinthians 13. WINGS is a faith enrichment group for women that meets Wednesday mornings 9:45 - 11:30 am in the Linse Room in the lower church at St. Joseph Parish. Please join us at any time, whether for one meeting or for the whole season. All women are welcome!
October 17, Morning of Lectio Divina on 1 Corinthians 13
Led by a WINGS member, we will use lectio divina ("divine reading"), a traditional Benedictine spiritual practice that includes scriptural reading, meditation and prayer, to reflect deeply on the Scripture passage that is the inspiration for our WINGS year, the theme of which is love.

October 24, Mary's Example of Love --Mary Ann McLaughlin
"Love is not self-seeking." 1 Corinthians 13:5
What did the Blessed Mother teach us through her life about how best to love others? Mary Ann McLaughlin, former Director of the Archdiocesan Office of Spiritual Life for many years, will share her insights about Mary's example.
Our crossing guard, Mr. Totten, would like us to share his thanks for all the prayers while he was out recovering from surgery.
Please note Math HSPT class on Oct. 17 will be 12:45 - 2:45 pm due to the early release day.
The Knights of Columbus will be hosting their recruitment drive in St. Joseph Parish 10/21 & 10/22. The very popular Tootsie Roll Drive will be 10/13 & 10/14 at church.
The MHMS Halloween Party is scheduled for after Trunk or Treat, Friday, Oct. 26, 8 - 10 pm. More details to come.
The MHMS Mother/Daughter 6th grade Book Club will be discussing the book I Will Always Write Back, by Caitlin Alifirenka & Martin Ganda on November 1st at 6:30 p.m. in the St. Joseph's Elementary School STREAM Lab.If you are planning on coming, please email Cathy Lombardo at csichol@yahoo.com or by cell at 781-540-9814. 
Please note in your calendars the date of our spring auction as been changed from March 30 to April 6. The event will be held at the Dedham Hilton.
Our 7th graders will be celebrating Mass on TV during Catholic Schools week at BCTV on Thursday, January 31.

MHMS IS FULLY CONNECTED
Please like us on Facebook, and follow us on Twitter @MHMSGators, Instagram, and LinkedIn to stay abreast of the latest news.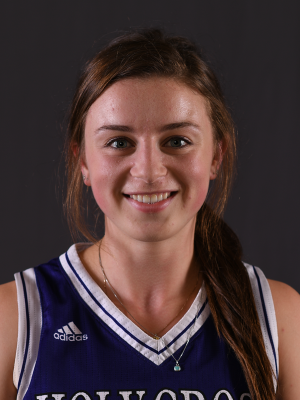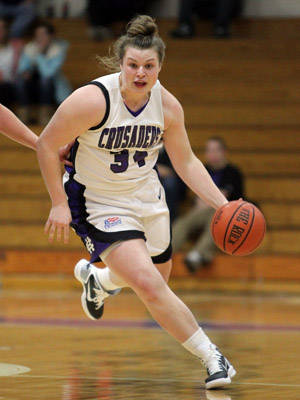 Maddy Ganser (L) and Christine Ganser  (R) - photos courtesy of Holy Cross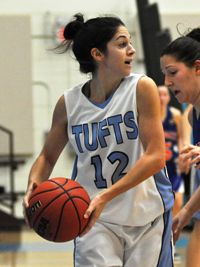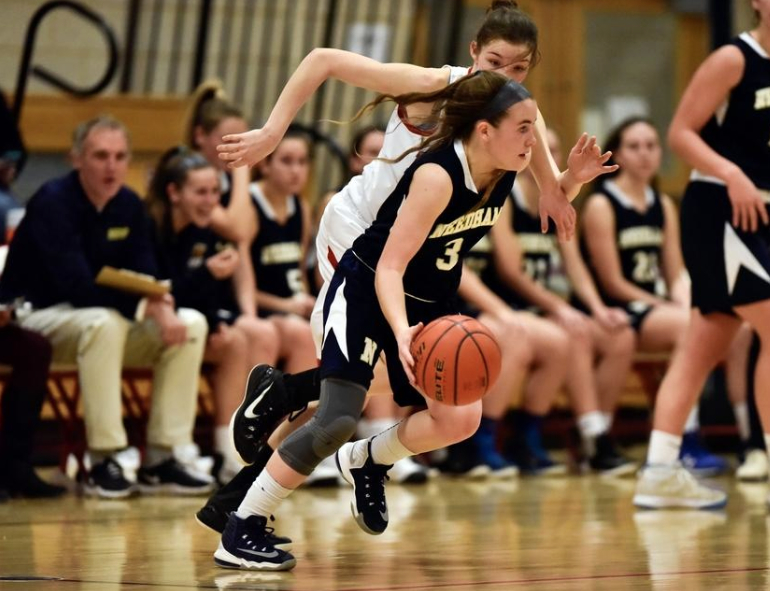 Colleen Hart (L) and Marianna Janzten (R) - photos courtesy of Tufts and Jantzen Family
MHMS ALUMNI SUCCESS IN WOMEN'S BASKETBALL
Among the names hanging on the girls championship basketball banners in the gym are three Division 1 players. Maddy and Christine Ganser enjoyed success at Holy Cross and Colleen Hart chose Tufts. While playing for Tufts Hart set many records and continued on to play professionally in Europe.
More recently, Marianna Jantzen ( MHMS '15 Needham High '19) is a two time captain of the NHS team, a four year starter, and a two time Bay State League All-Star. Jantzen is currently being recruited by several NESCAC teams.
Congratulations ladies!
HAVE ALUMNI NEWS TO SHARE?
We are always excited to hear about what our Gator Graduates are up to since leaving MHMS. 
If you have alumni news to share, please email Jill Meyers jmeyers@saintjoes.com or use the link below: