October 9, 2018   •   Issue 9 
"God above, you sent your Son to live with us and teach us how to live. We give you thanks for our parents who care for us and for sending us to such a wonderful school. We are blessed. Thank you for food, water, and shelter that so many do without. Thank you for our teachers and staff, and for the gift of life and the Holy Spirit. In a special way, I would like to pray for my dad and his recovery. Please remember my Aunt Henny for she has been battling cancer for four years. Please help people and families who have been separated from their loved ones in natural disasters. We pray that you keep all our emergency workers and military safe. We pray to you for President Donald Trump and all world leaders, that they may lead us to world peace and peace in our streets as well. In Jesus' name we pray. Amen."
~ James M., Grade 5 ~
Dear Parents,
I hope that you all enjoyed the long weekend. What a week we had at St. Joseph Elementary School!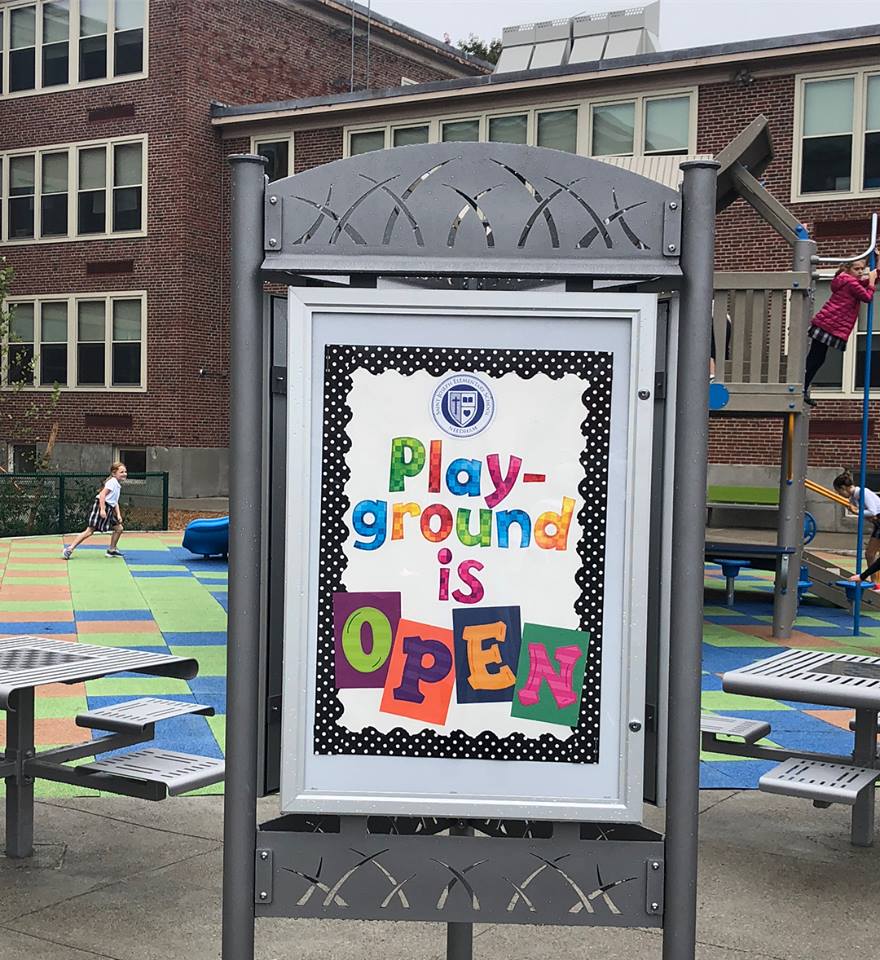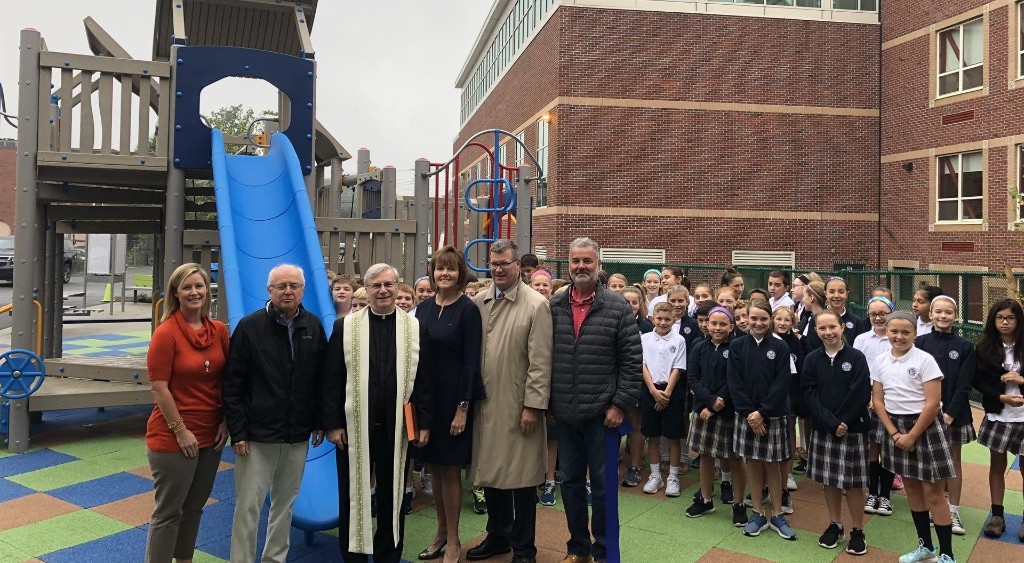 NEW PLAYGROUND
As you have seen and heard, the playground opened this Wednesday morning with a ribbon cutting ceremony as well as a blessing of the space by Father Michael. I am not exaggerating when I tell you it was like Christmas morning when the students had the chance to play and climb on the structure. All week long the children run out for recess with huge smiles on their faces. It has been a pleasure to also see the children using the chess and checker board tables. All of this would not have been possible without your support, the support of Father Michael and the parish, the Consultative Board especially John Connelly, and the architects and construction crew. A dream has become a reality. We are indeed blessed and look forward to many wonderful memories being made outside. The playground is built for students in grades 1-5, so please do not allow your little ones on the structure. We still have a punch list of items to complete such as planting 275 tulip bulbs, painting the other back doors, and installing the final railings. Those things will happen in the next couple of weeks.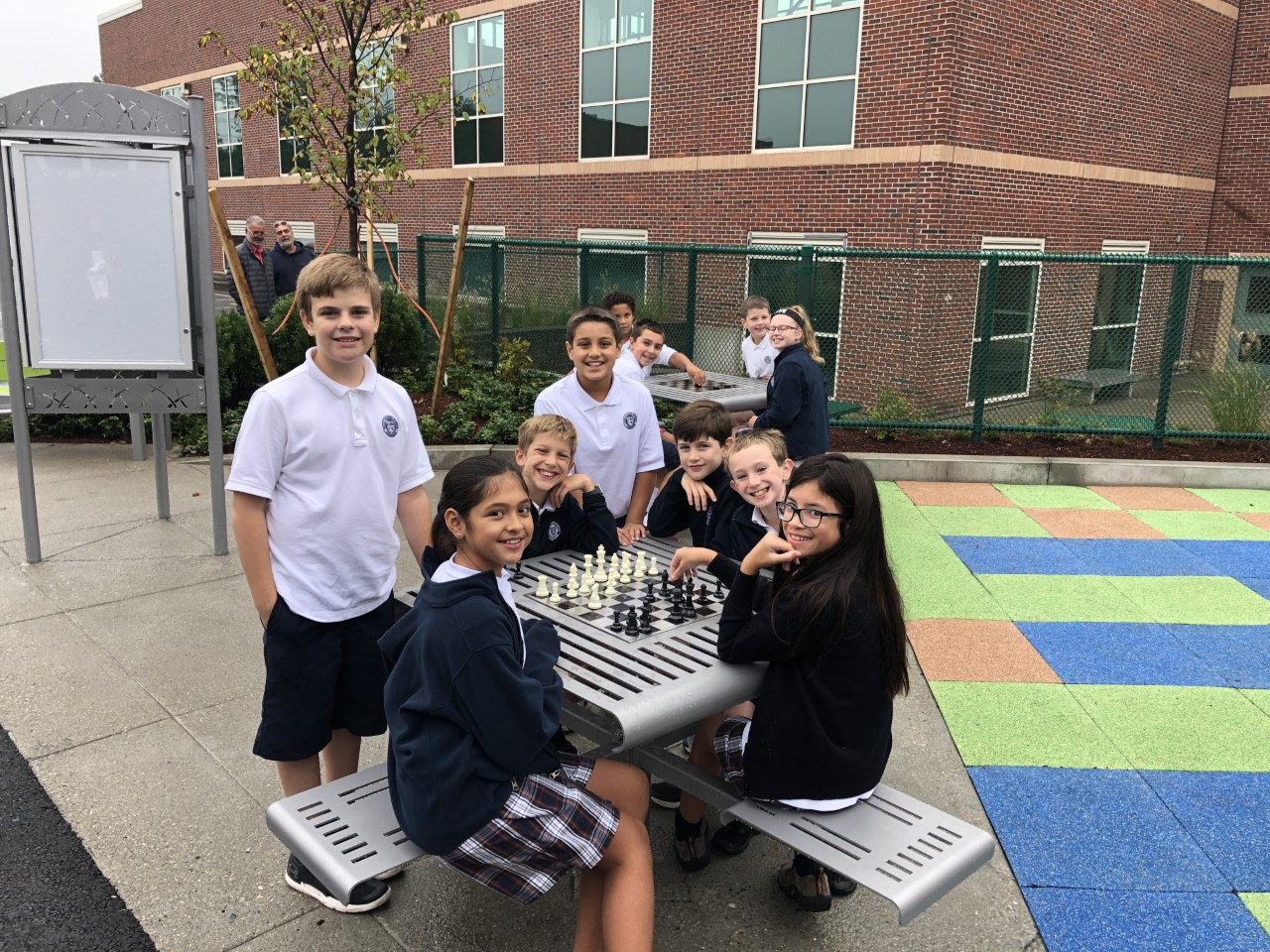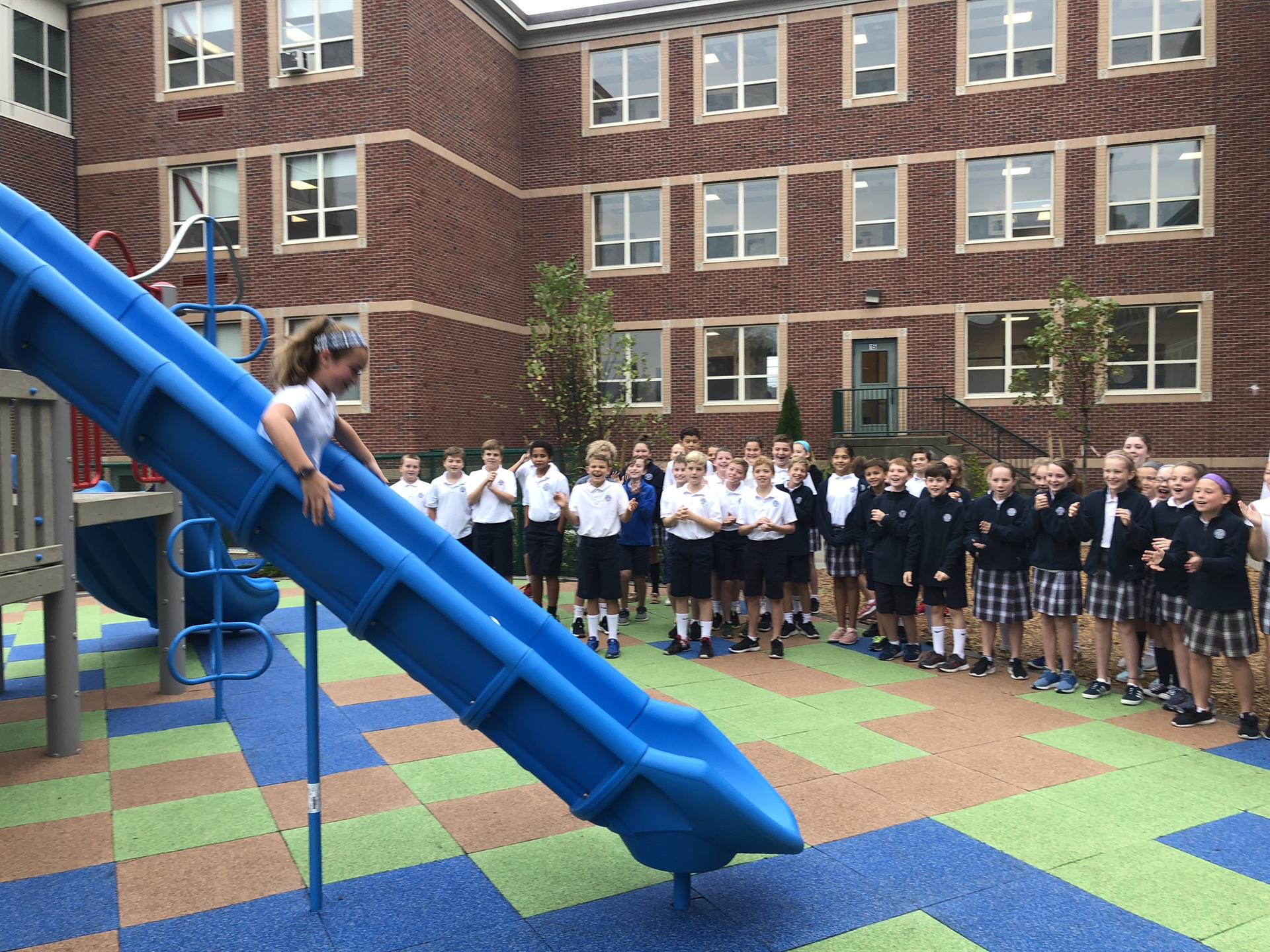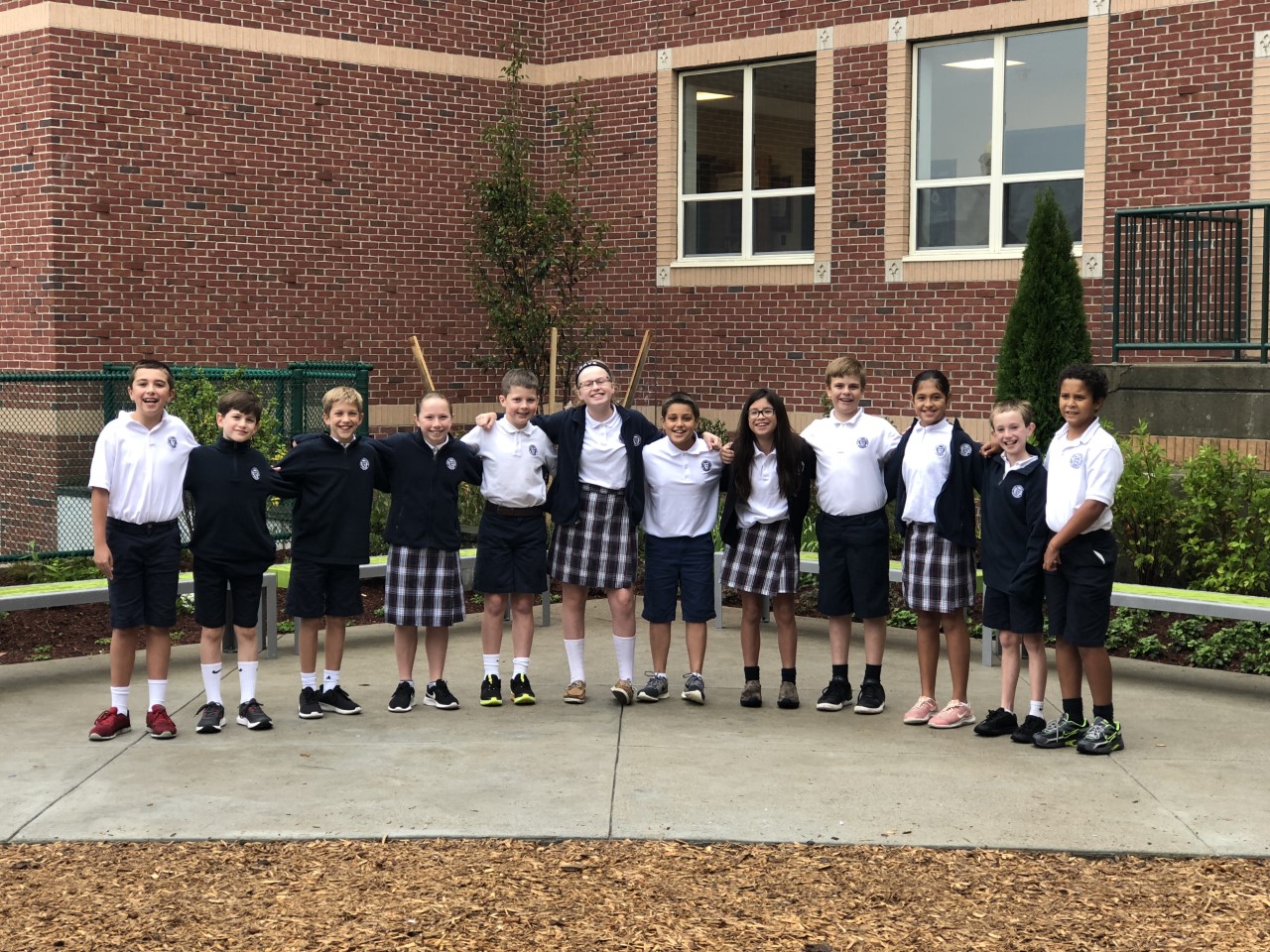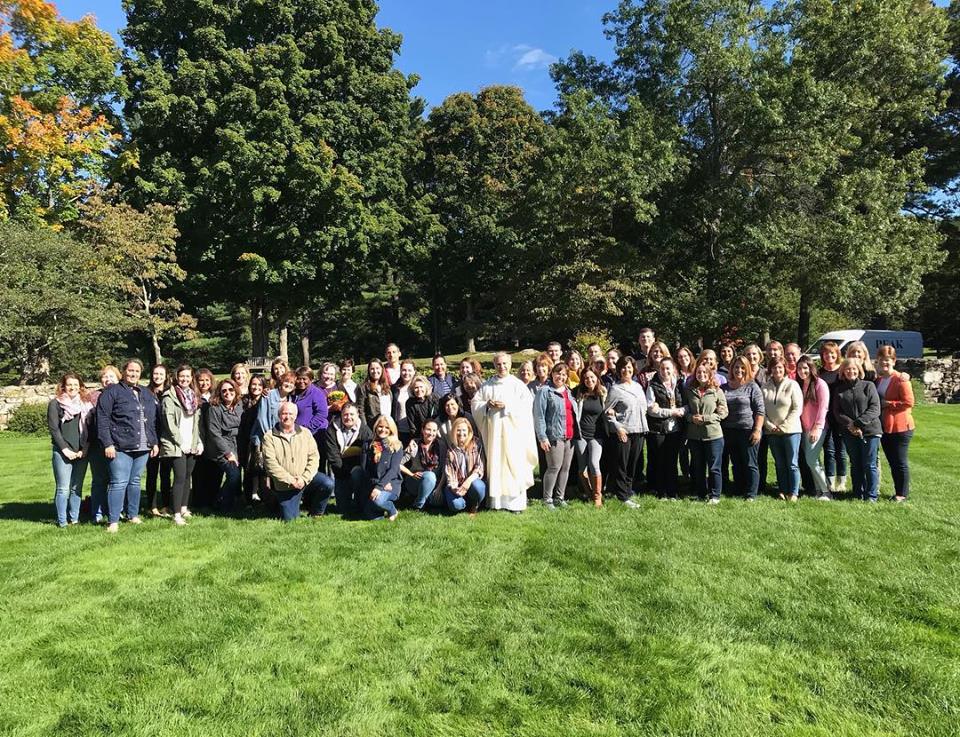 FACULTY RETREAT
On Friday, the faculty and staff of both the elementary and middle schools joined together for a day of retreat. One of the highlights of the day is reading the letters that your children wrote for us. They are truly priceless. We began the day with a presentation from Franciscan Children's Hospital on the Kids Healthy Minds Initiative which was excellent. A reminder that Tricia Coffey will be speaking to parents on October 25th at 7:00 p.m. in the HUB. We continued the day under the guidance of Susan Horne, the Director of Evangelization at St. Joseph Parish. She led us in prayer and reflection. We were able to gather for the Rosary and Mass as well. It has become a tradition that we all very much look forward to. Thank you to Father Michael for sponsoring the day and lunch as well.

HAMILTON TICKETS!
A parent emailed me the other day and said that he and his wife could not use their Hamilton tickets and wondered if anyone wanted them. Oh my, what a generous offer! The offer created quite a buzz amongst the faculty and staff as everyone interested put their names in a hat. Mrs. Topham was the lucky winner!
BAND
Our new band program started and the musicians were quite excited to receive their new instruments. We now have 22 students participating, so the company has hired another teacher to work with the students to keep the groups small. Thanks to Miss Murphy for offering to be the band supervisor.
STUDENT COUNCIL
We had our Student Council Induction Ceremony this past week. Thank you to all the students who offered their services and ran close races and great campaigns. I want to congratulate the following students for being elected and for offering to serve the St. Joe's as representatives of the larger school community. Congratulations to Mimi Donovan, Liam Sutherland, Tenley Ponikiewicz, Patrick Fennell, Emma Rizzo, Conor Plotner, Michaela Hanna, Connor Gothie, Caroline Mingle, Paddy Mitchell, Lexi Popeo, Patrick Cashman, Kelly Ladino, Liam Sullivan, Katelyn Marjani, Danny Kaleba, AnnaCate Lutz, William Young, Parker Fryberger, Dylan Spadazzi, Anna McNeil, Antonio Petruzziello, Sarah Gallagher, and Thomas Mitchell. Thanks also to Mrs. Howard and Miss Doran for being the Student Council moderators.
The Student Council has declared Wednesday, October 17th a Tag Day for Franciscan Children's Hospital. For a $2.00 donation, students may dress down into what they are calling "comfy clothes" which means comfortable clothing but no pajamas.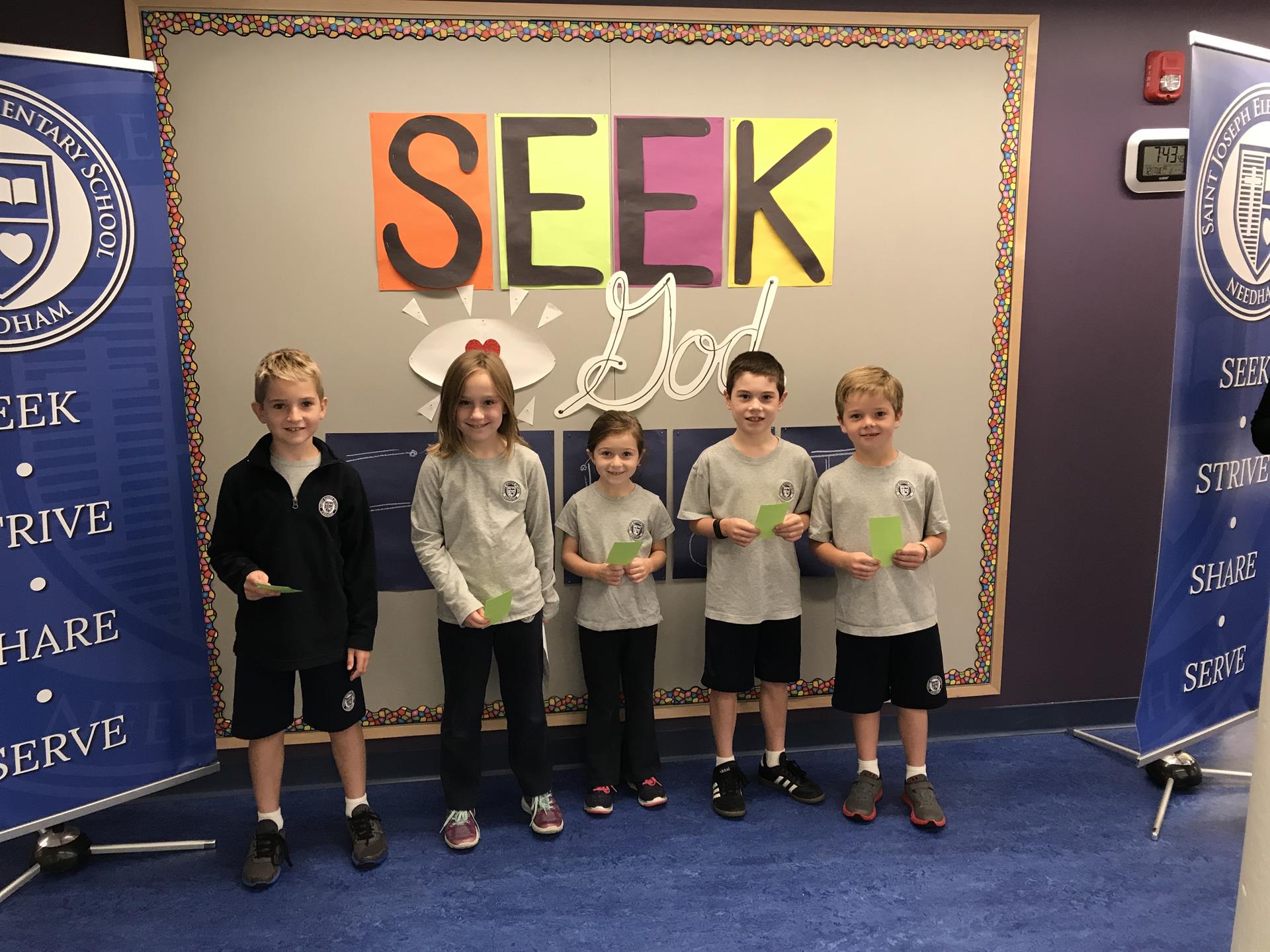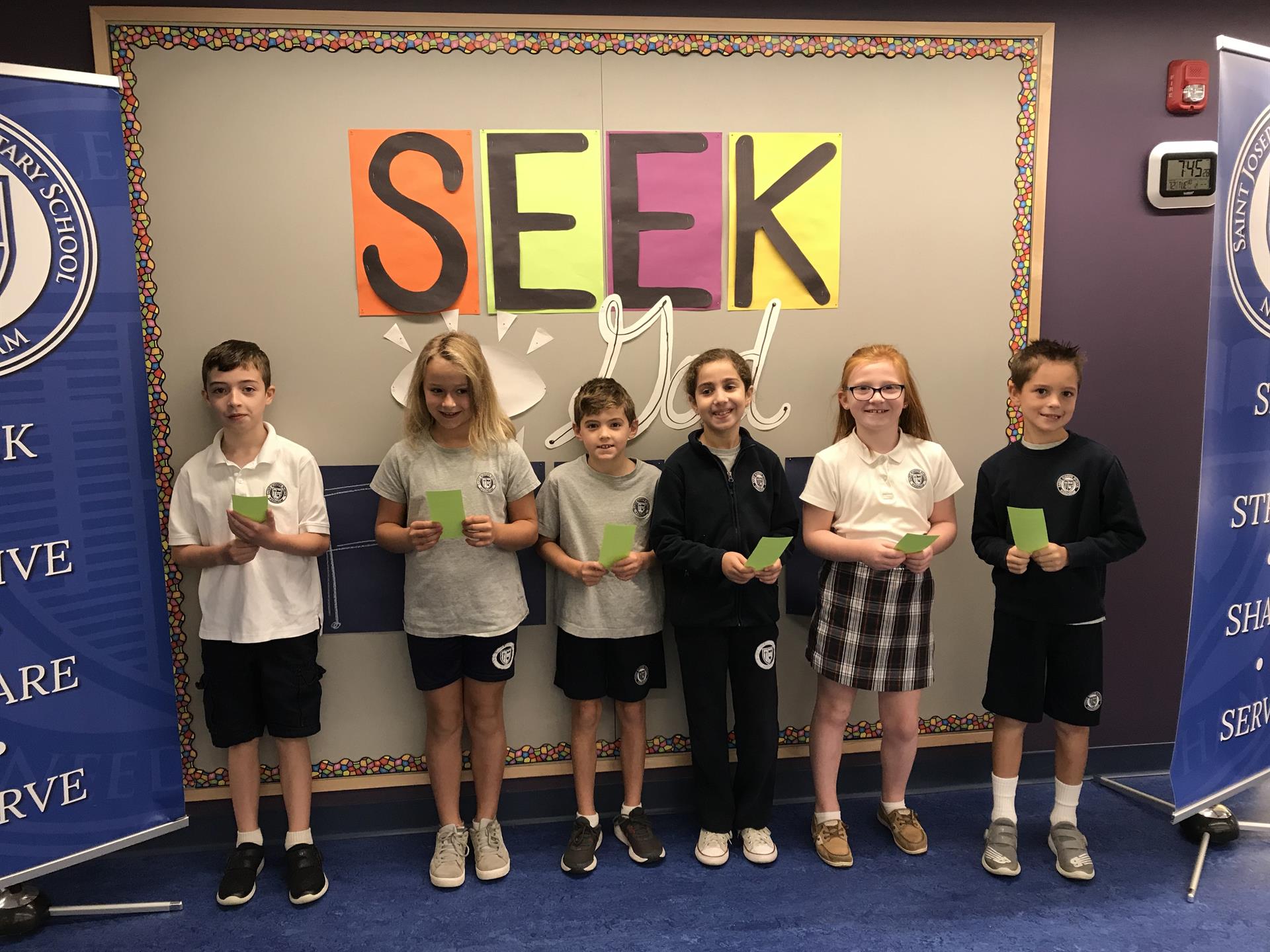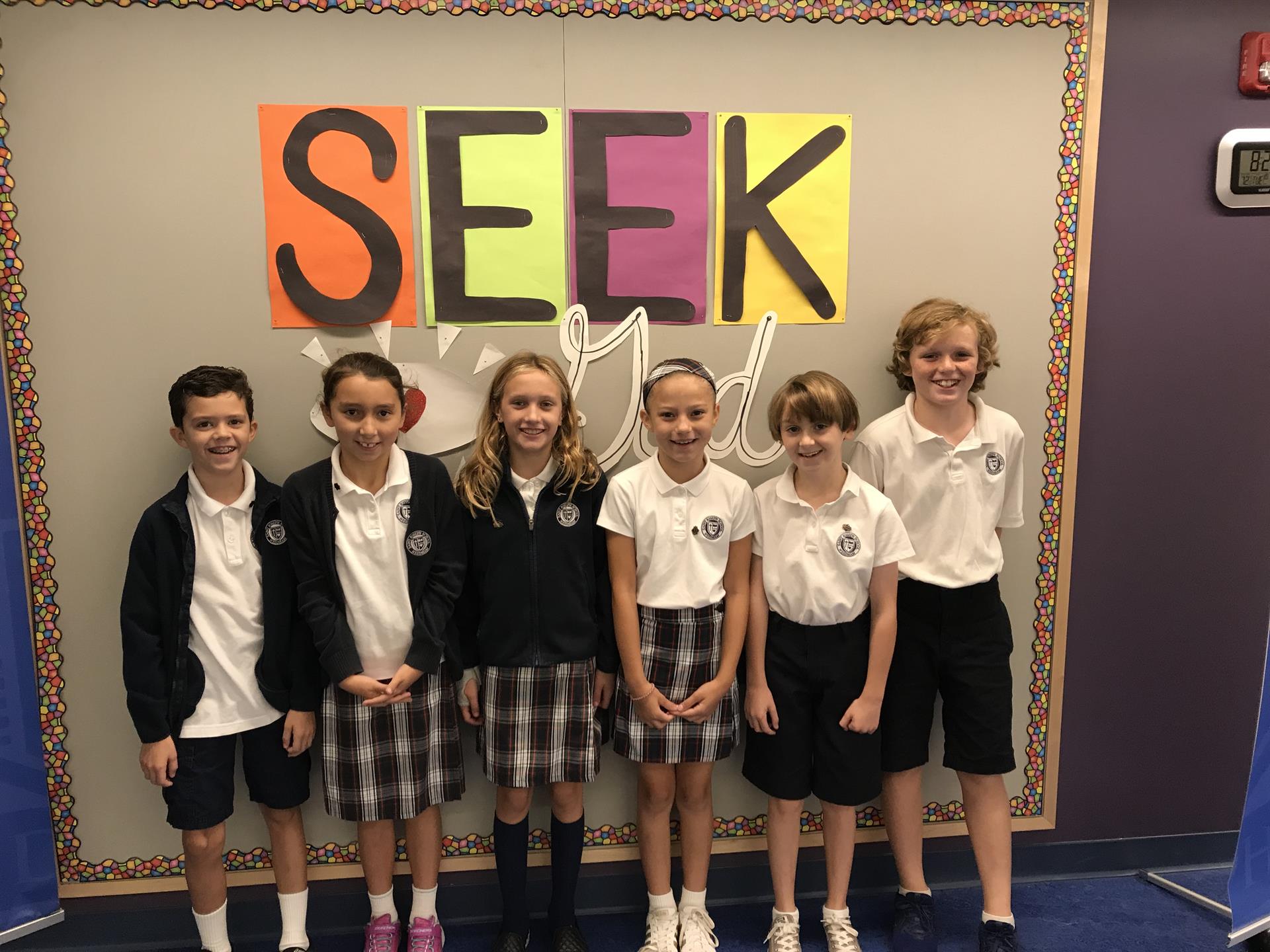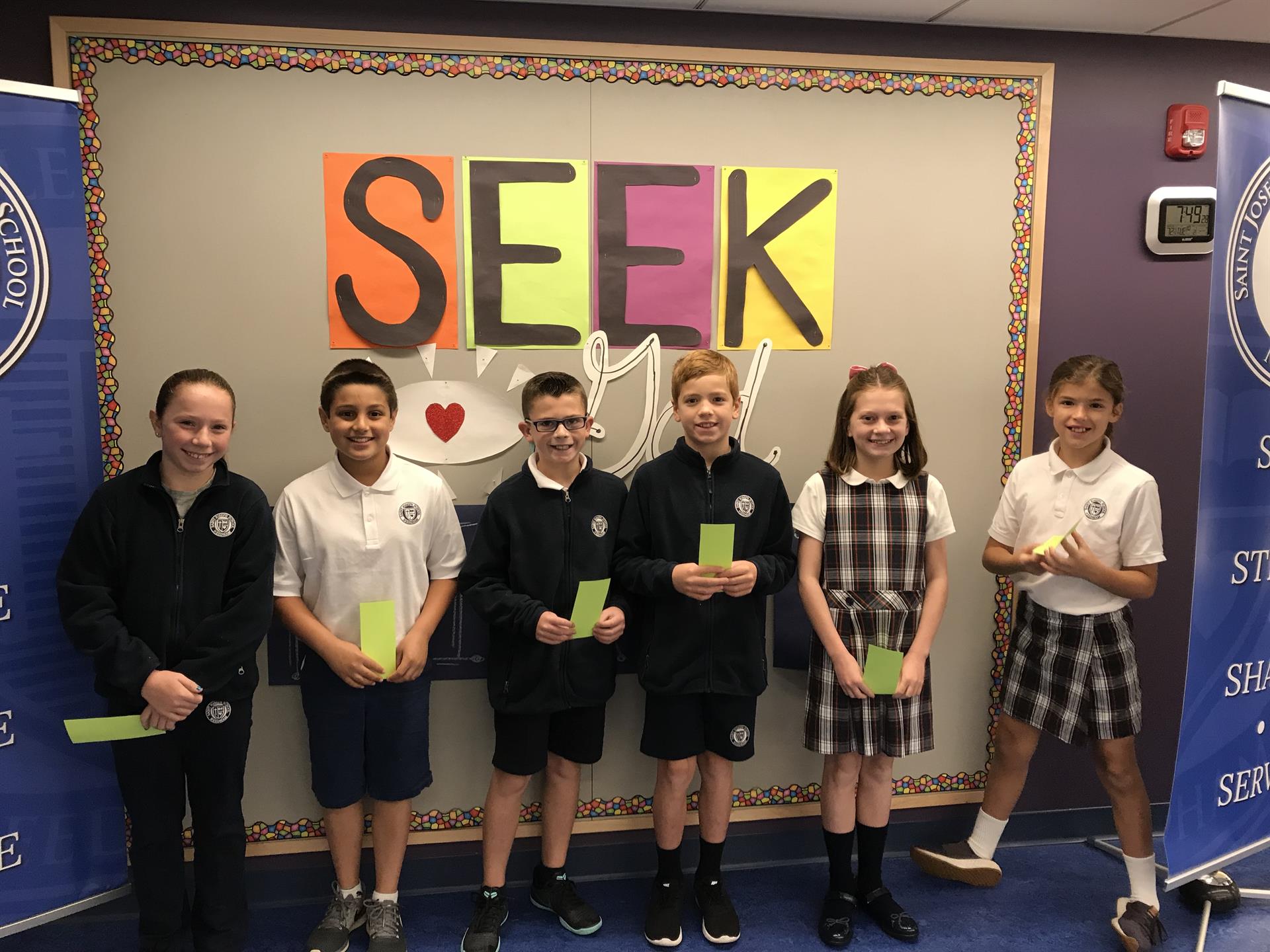 OPEN HOUSE
We will be having our Open House on Monday, October 15th for prospective families. If you are interested in having your children enrolled in preschool, Pre-K, or kindergarten for September 2019 and they are not already enrolled at school, please fill out an application ASAP and contact Desiree Walsh at dwalsh@saintjoes.com
MAP ASSESSMENTS
Our MAP assessments are complete, so you will be receiving the reports in your red Friday folders on October 19th. Reports will be going home with all students from kindergarten through grade five. If you have any questions, please feel free to contact Mrs. Solomon, as she is the point person for the testing.
PROGRESS REPORTS
Progress Reports will be available through Ren Web this Friday, October 12th at 3:00 p.m. and will remain open for one week for students in grades 3-5. Please log into your ParentsWeb account and click on School Information, then Classes. From there, you can pick the class you want and select gradebook on the horizontal tabs to see your child's progress.
Students in grade two will come home with Progress Reports in their red Friday folders this week.

RECEPTION FOR MONSIGNOR MCGANN
There will be a reception for Monsignor McGann on Sunday, October 21st from 2:00-5:00 p.m. at the school. Monsignor McGann has been an ordained priest for over 67 years and has served the St. Joseph Parish community for over 30 years. Our students will be writing cards and letters to Monsignor and we ask that you send in a candy bar with each child by Thursday, October 18th. Monsignor McGann has quite a sweet tooth so we want to make him a basket of treats for him to enjoy as well as to share with the other retired priests. We will also be presenting Monsignor McGann with a St. Joe's plaid blanket to keep him toasty warm.
5TH GRADE LEADERSHIP SPEAKER SERIES
The Fifth-Grade Leadership Speaker Series kicked off with Mr. Brendan Walsh, golf professional from The Country Club.  He spoke to students about the qualities of leadership and provided some key acronyms to help remember. One acronym was PALT - Pride, Attitude, Leadership, and Treat people the way you want to be treated.  He encouraged the students to embrace the idea that good leaders do not give excuses, rather they find and seek solutions and how a good attitude is the key to success.  Brendan  also spoke to the students about working with the things they can control and explained that there is no sense in getting upset about things that are out of our control.  Finally, he met with many students to demonstrate the 8 points of contact -- strong handshake with all five fingers, make eye contact with both eyes, and smile.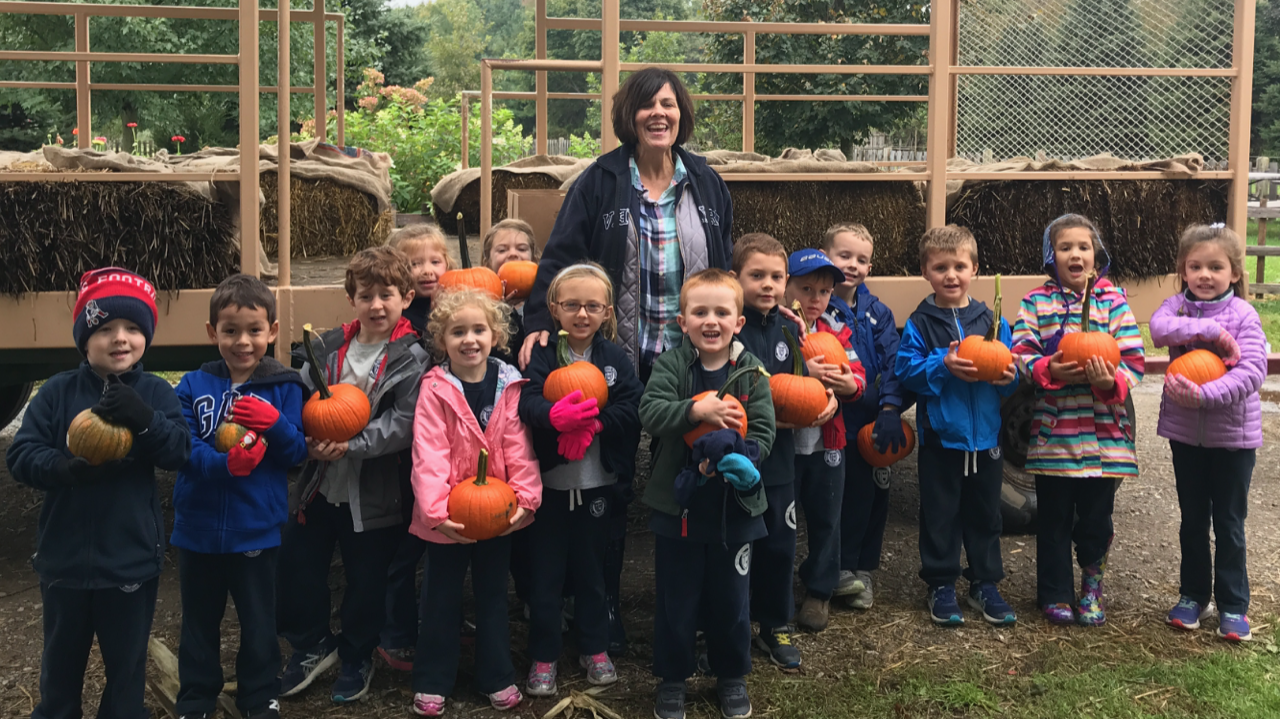 KINDERGARTEN FIELD TRIP
The Kindergarten students enjoyed the trip to Ward's Berry Farm where they picked their own pumpkins, enjoyed a hayride, and had a picnic lunch. This is a wonderful tradition for our kindergarten students!
ALICE DRILL, FIRE DRILL, BUS EVACUATION DRILL
We will be having our first intruder drill on Wednesday, October 17th with the help of the Needham Police Department. You will be receiving a letter from me including a copy of the script that we will be using via email from the office tomorrow. If you have any questions or concerns, please let me know. We use the wording "dangerous person" with the students and we tell them that we only practice to be prepared.
We will also be having another fire drill this week and a bus evacuation drill on Thursday of this week. Our students will be well prepared if they need to be.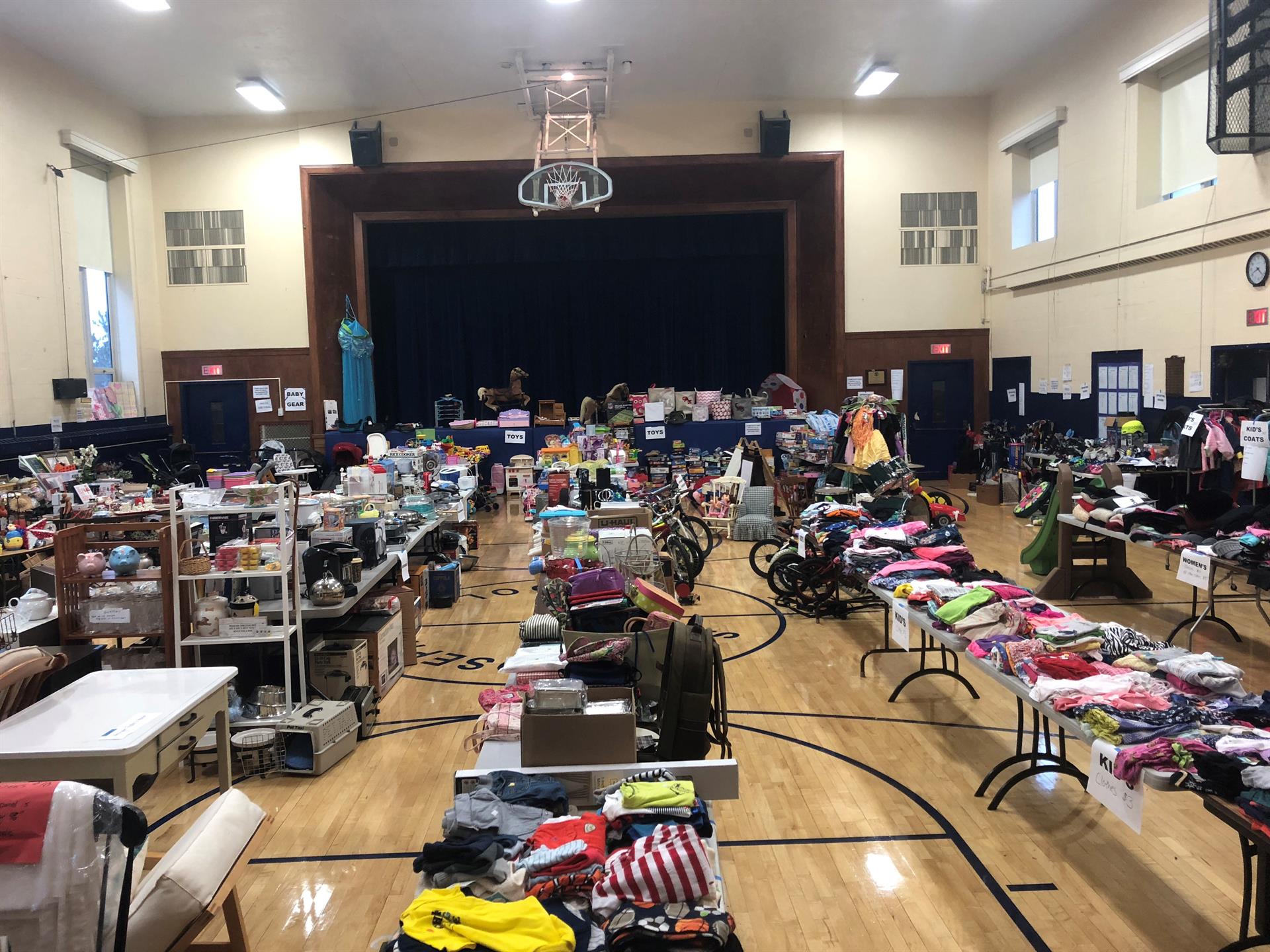 YARD SALE 
I want to thank Marcia Murphy, Kathleen Culver, and Kim Torrisi for chairing the Yard Sale. What a big undertaking but they did it with smiles and enthusiasm. Thank you to the army of volunteers as well!
8TH GRADE BUDDIES
The kindergarten students will meet their eighth-grade buddies this week! I do not know who is more excited, the little ones or the big ones😊. The kindergarten students will be joining us at Mass this Friday when the fifth-grade students host the Mass.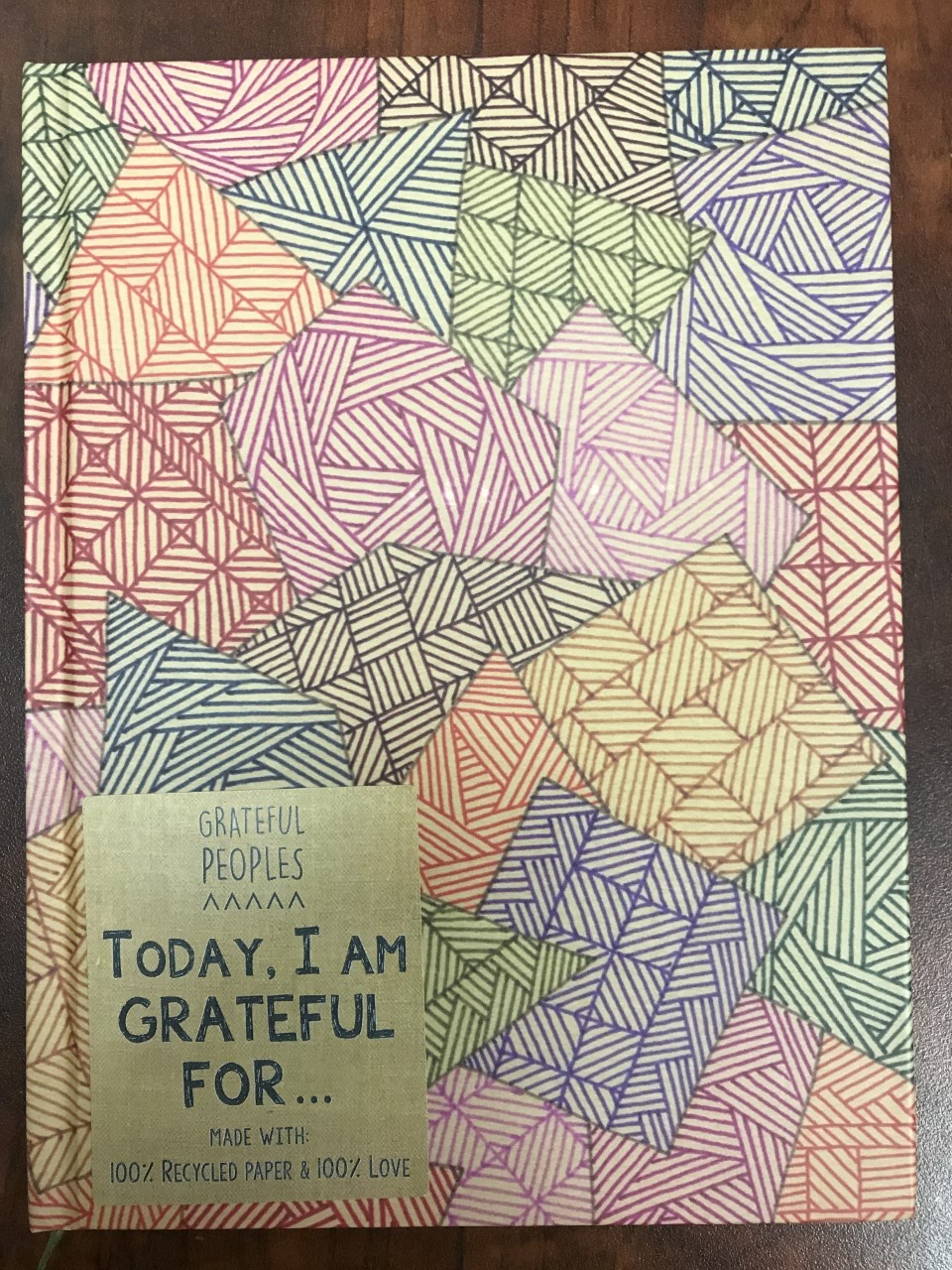 GRATEFUL PEOPLES GRATITUDE JOURNAL INITIATIVE
A note from Ms. McShane: 
I rolled out the Grateful Peoples Gratitude Journal initiative in grade 5 after a generous donation from Ms. Colleen Kelly (Mrs. Kelly's daughter). Grateful Peoples has a mission of spreading the power of gratitude to as many kids as possible. Research has found that gratitude increases happiness, reduces stress, and is a protective factor against depression and substance abuse. Gratitude is not something our brains are wired to do. We have to learn the skill to force ourselves to appreciate the good in a tough situation. The 5th grade students along with their teachers and I will be journaling in a daily gratitude journal coming together as a class at the end of each month to reflect. Visit gratefulpeoples.com for more information.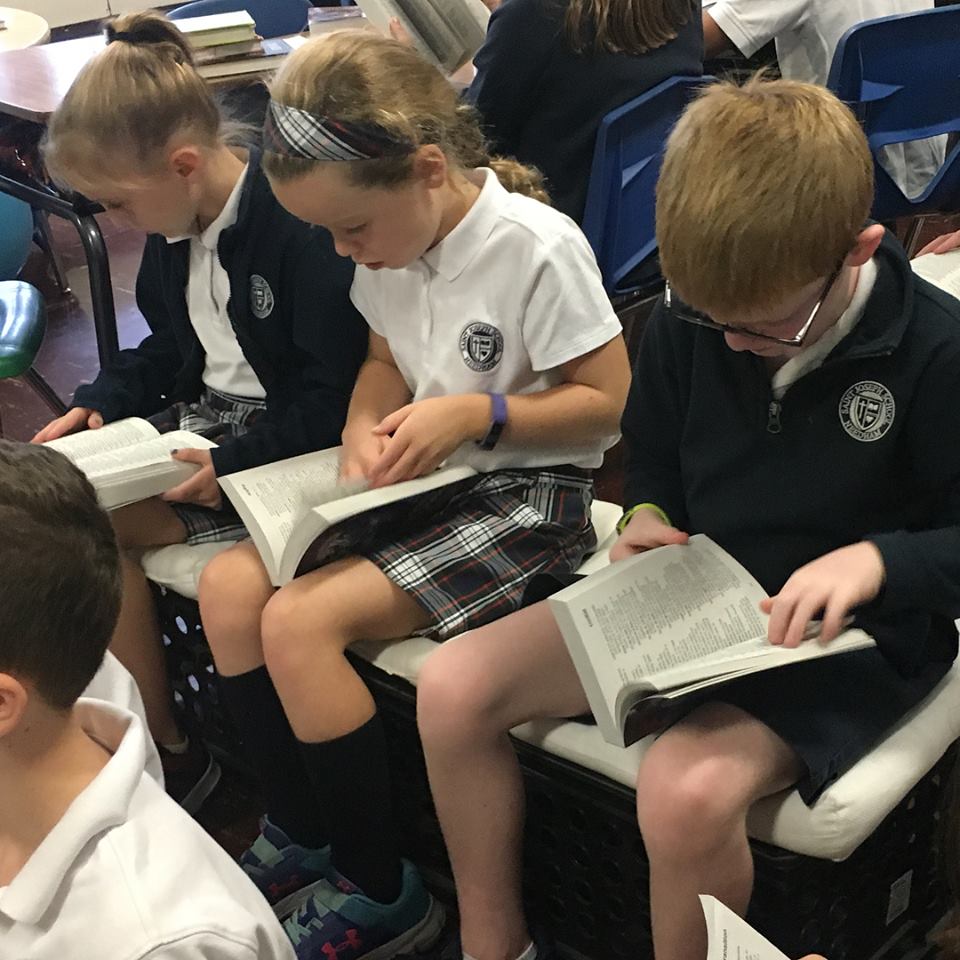 ROTARY CLUB OF NEEDHAM 
The third-grade students gathered together to welcome two members from the Rotary Club of Needham, and each student received his/her own dictionary.  Each year the Rotary Club generously donates their time to come to SJES and personally hand out dictionaries to our third-grade students.  Students looked up words using guide words at the top of the pages. They also looked at the Table of Contents to see where they might find who the 16th president of the USA was, and they were also able to find and try to pronounce the longest word in the English language.  The students and Rotary members equally enjoyed their time together.  We are grateful for our partnership with the Rotary Club and their generous donation.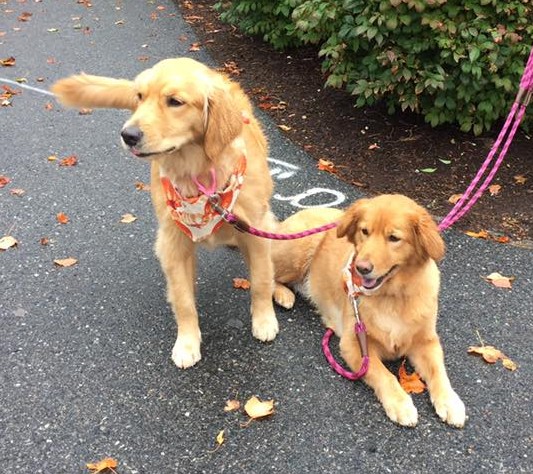 BLESSING OF THE PETS
Saturday, October 13 at 3:00 p.m.- In the spirit of Saint Francis, who loved all living things and was very kind to animals, we welcome you to join us as we bless the animals that make our lives special. This outdoor service will be held in the elementary school parking lot.
A NOTE FROM THE HEALTH OFFICE
Parents,
Just a reminder regarding everyone's favorite topic!!  Head lice are always present in the world around us.  Therefore, I have a few suggestions:
Checking your children's heads: This is an extremely important practice.  It should be done on a regular basis–– at least once a week.  Head checks should become a routine part of family health and hygiene habits.
Head gear:  Children should never share hats, brushes, or hair accessories.
Hair in school:  Girls with long hair should have their hair tied back, braided, or in pony tails.
Please call the health office if you have any questions.
Kathy Brett
A NOTE FROM THE FAMILY MINISTRY FROM ST. JOSEPH PARISH
The Family Ministry invites you to the 2018 Fall Picnic! 
When: October 14 from 12:15-1:30
At: The New St. Joseph Playground
Bring a lunch and enjoy some quality time with other St. Joseph families as we explore the new playground! Please make sure all food is nut-free.
In the event of inclement weather, this event will be canceled. Look forward to seeing you there!
NEEDHAM BASKETBALL ASSOCIATION (NBA) SIGN-UPS 2019
Applications for the 28th Needham Basketball Association (NBA) season are now downloadable from www.needhambasketball.com and should be submitted via US mail beginning October 26 and concluding November 2, 2018.  The program is for boys and girls in grades 1-4.  Season runs from January 6 to March 18 and the cost is $160.  If questions, leave message on website and you'll be quickly responded to.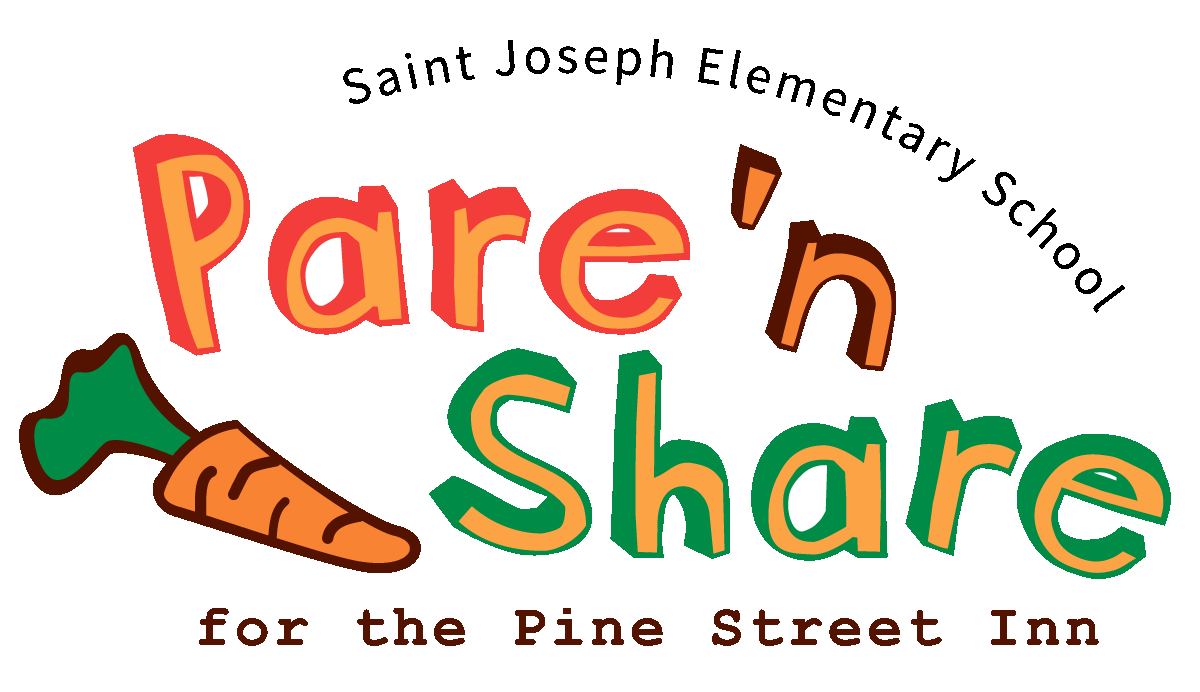 PARE N SHARE
LET THE CHOPPING BEGIN. . . Please join in for a hands-on service project on Wednesday, October 17, 2018 (an early release day at 12:15pm).  The semi-annual "Pare and Share" event at Saint Joseph's directly benefits the Pine Street Inn.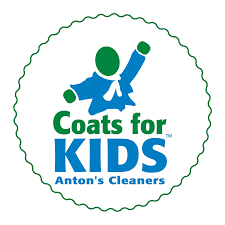 ANTON'S COATS FOR KIDS
Anton's will accept any gently used coat, for adults or children. Please no coats with rips, tears, broken zippers, or stains. Over the last several years, St. Joe's and MHMS have donated approximately 1,000 coats. We are looking forward to another successful coat drive.
If you have any time available to help deliver the coats, we would greatly appreciate it.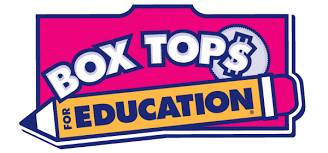 IT'S BOXTOP TIME
Summer was a good time to collect them, now it is time to bring them in! Each class will collect them and the class with the most will win a $50 gift card for the classroom. There are thousands of products that have BoxTops on them. If you need help finding BoxTops please click this Product List. We will be collecting the second week of October (15-19th). Contact Casey Friedman at caseyofriedman@me.com with any questions and Good Luck collecting!
School is busy! Have a great week everyone!
Warm regards,
Charlotte Kelly
Principal