November 5, 2018   •   Issue 13 
"Dear God, you have given the world clean water, food, and animals that are full of wonderful life. We continue to learn that life is not just about video games and TV. Even though some bad things happen, we thank you for all the wonderful people who put their lives at risk for us. Please continue to watch over and help the people of Florida and the Carolinas as they try to rebuild their homes and schools after Hurricane Michael. We continue to pray that you watch over the first responders and help keep them safe as they clean and rescue people. We ask this in Jesus' name. Amen."
~ Casey., Grade 5 ~
Dear Parents,
It was another busy week at St. Joe's! On Friday we started the day with Coffee and Conversation with our pre-k and kindergarten parents. We had two dozen parents attend our meeting and share with us why they chose St. Joe's, what they liked about our school, and gave us suggestions on what we might be able to do better. They were truly a fun group to chat with!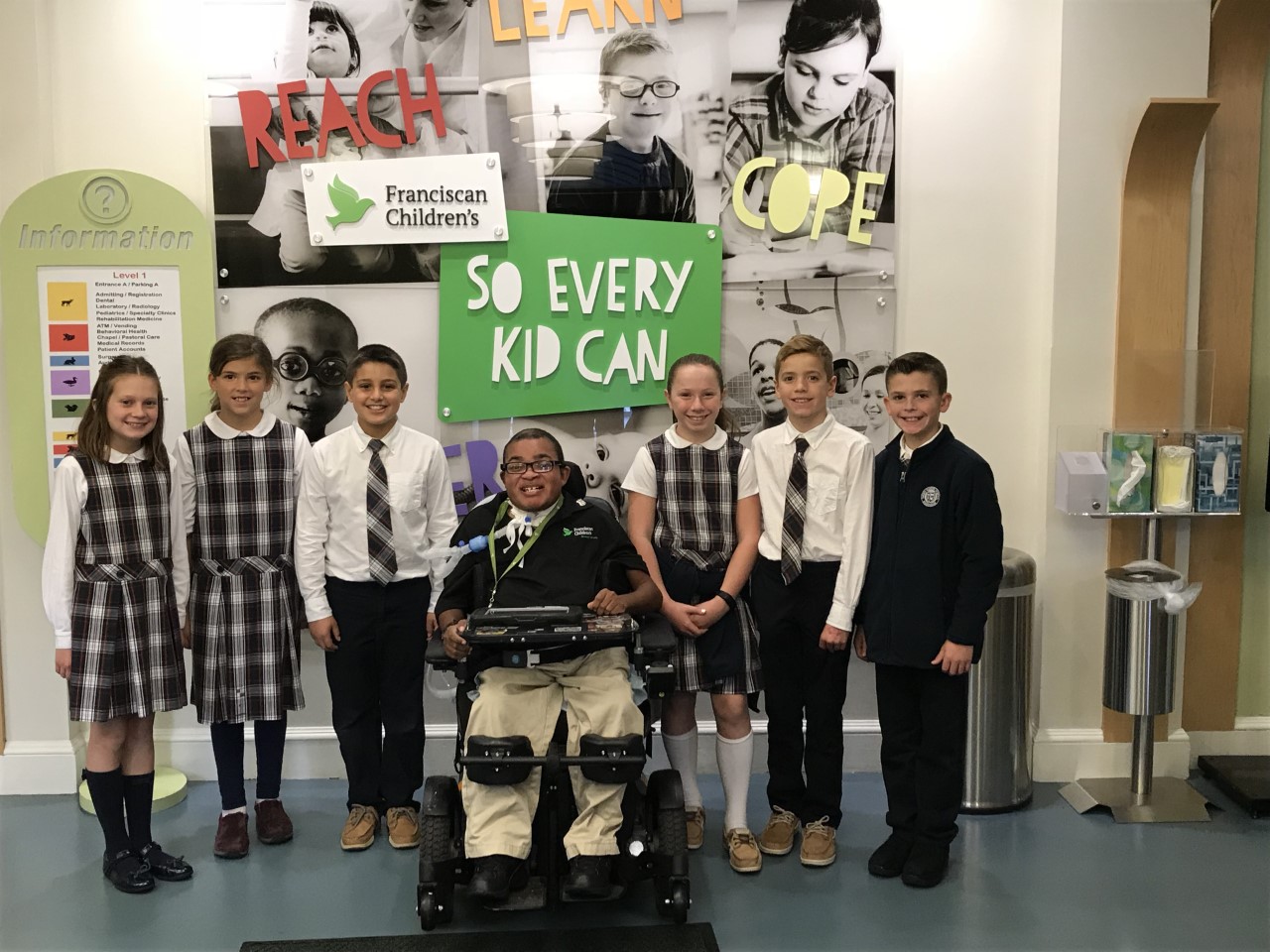 FRANCISCAN HOSPITAL VISIT
Shortly after that, the fifth grade Student Council members and I were off to visit Franciscan Hospital for Children. This has become an annual event where we take the students to tour the hospital and then they report back to the Student Council about what they witnessed. I was very proud of our students and how they asked smart and thoughtful questions, and how polite, kind, and attentive they were. One of their graduates, Corey, gave us the tour and he showed us how he communicates through his iPad. They are truly a remarkable organization and we are proud to partner with them. Thanks to Melissa Gallagher and Lauren Fryberger for driving and coming with us on the tour. I also want to thank Maile Naylor and her mom for the donation of 31 beautiful knit hats that they made and that we were able to present to the hospital. They were thrilled to receive them! Also, just a reminder that what we do each day has an impact on the future of your children as we ran into TWO nurses that both went to St. Joe's! It is a small world indeed.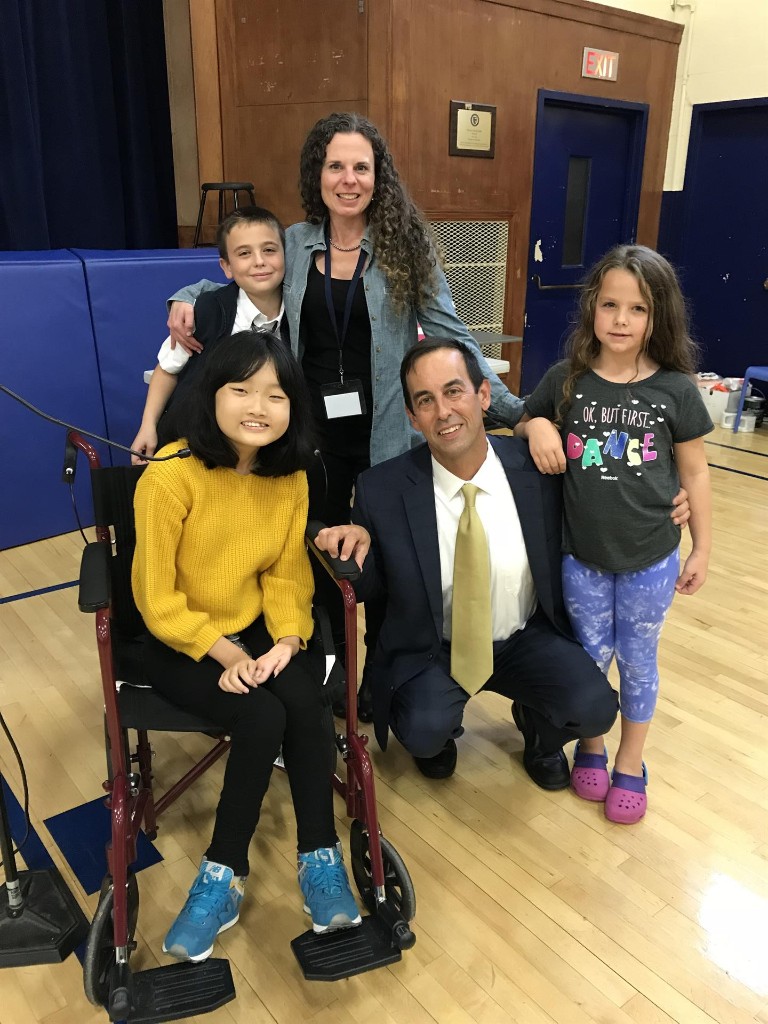 UNDERSTANDING OUR DIFFERENCES
At the end of the day on Friday, students in grades 1-5 were treated to a talk by Melissa Shang who came to visit the school through the organization Understanding Our Differences, as well as Tom and Janice LaHaise.
Melissa was born with muscular dystrophy and talked about what it is like living with a disability. She is a student at Newton-South High School and was articulate and inspiring about her life. Having never read a book or seen a movie with the lead character having a disability, she and her sister decided to write a book, Mia Lee is Wheeling Through Middle School. Both Melissa's talk and our visit to Franciscan Children's reminded us that people with disabilities have a lot more similarities than differences with us.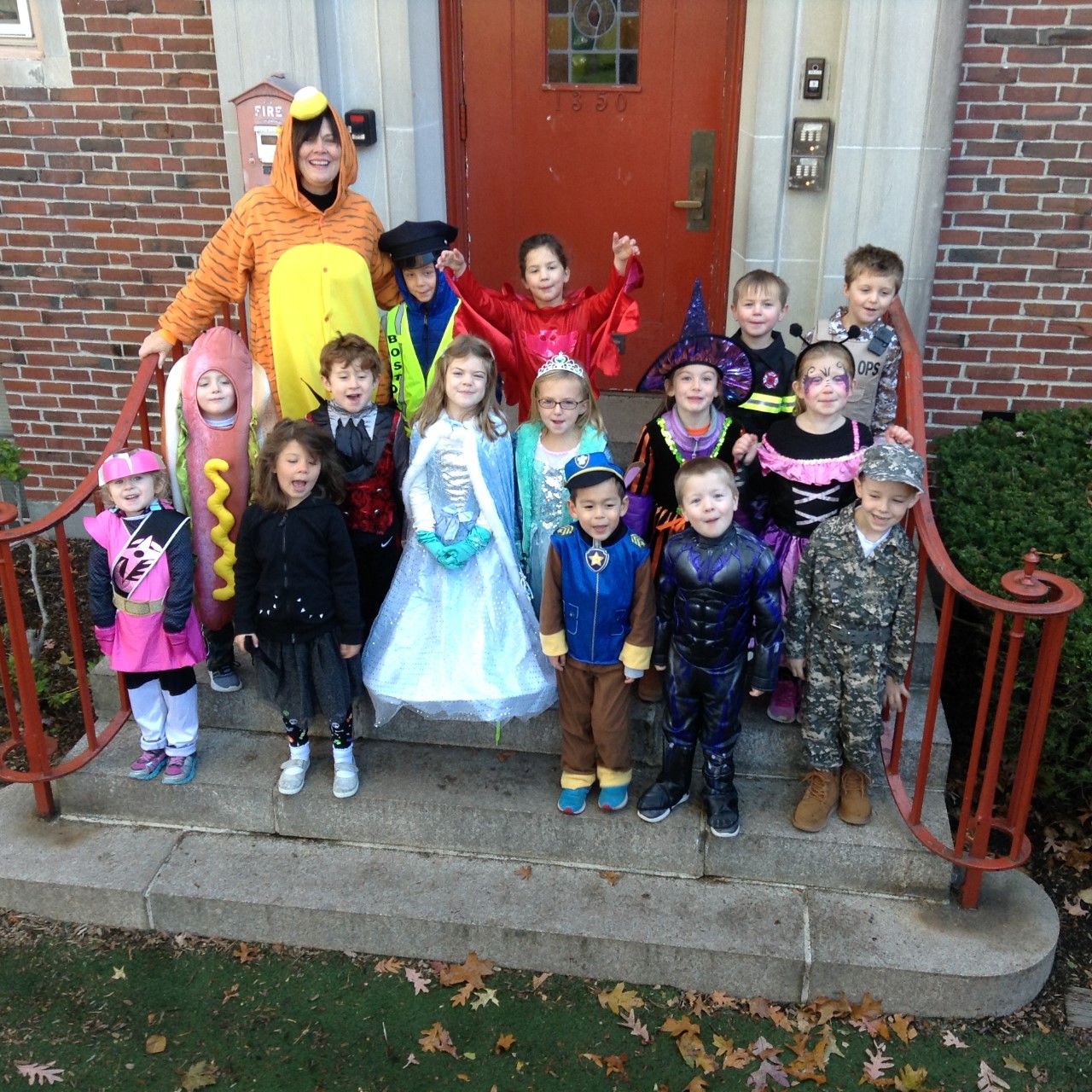 HALLOWEEN PARTIES & PARADE
Thank you to all the parents who volunteered for the many Halloween parties we had at school. I say it every year, I think we had more parents than students at school on October 31st. Thank you! The pre-k and kindergarten Halloween Parade was adorable! One little boy said to me, "Don't worry Mrs. Kelly, I am not a real bad guy." 😊
ALL SAINTS DAY MASS
We attended Mass for All Saints Day the next morning and the children were awake and were well behaved and engaged in the Mass.  Thank you for your cooperation with the winter uniforms as well. Just a reminder that students need to wear shoes, not sneakers, with their winter uniforms.
TEST 'TEXT ALERT' TONIGHT
A reminder that you will be receiving a test text alert tonight at 7:00 p.m. on your cell phones. If you do not receive the alert, please let Loree McInerney in the office know, so that we may add you to the list.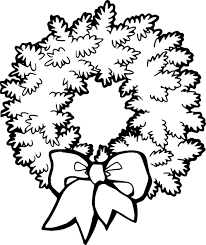 WREATH SALE
In the Friday folders this week, you will receive an order form for wreaths (believe it or not!). Just an FYI that they have adjusted the sizes of the wreaths, as last year they were too big for most windows and doors.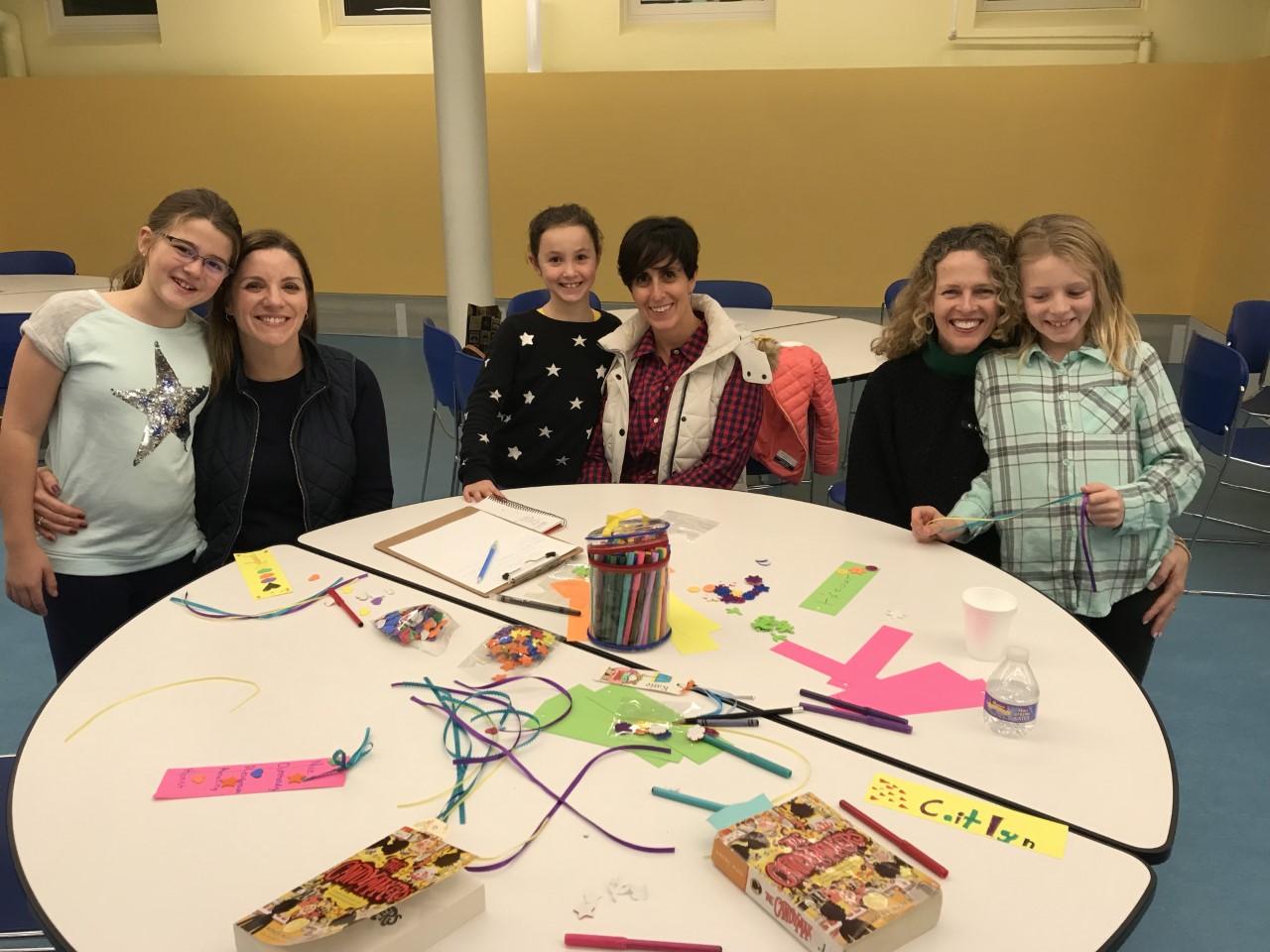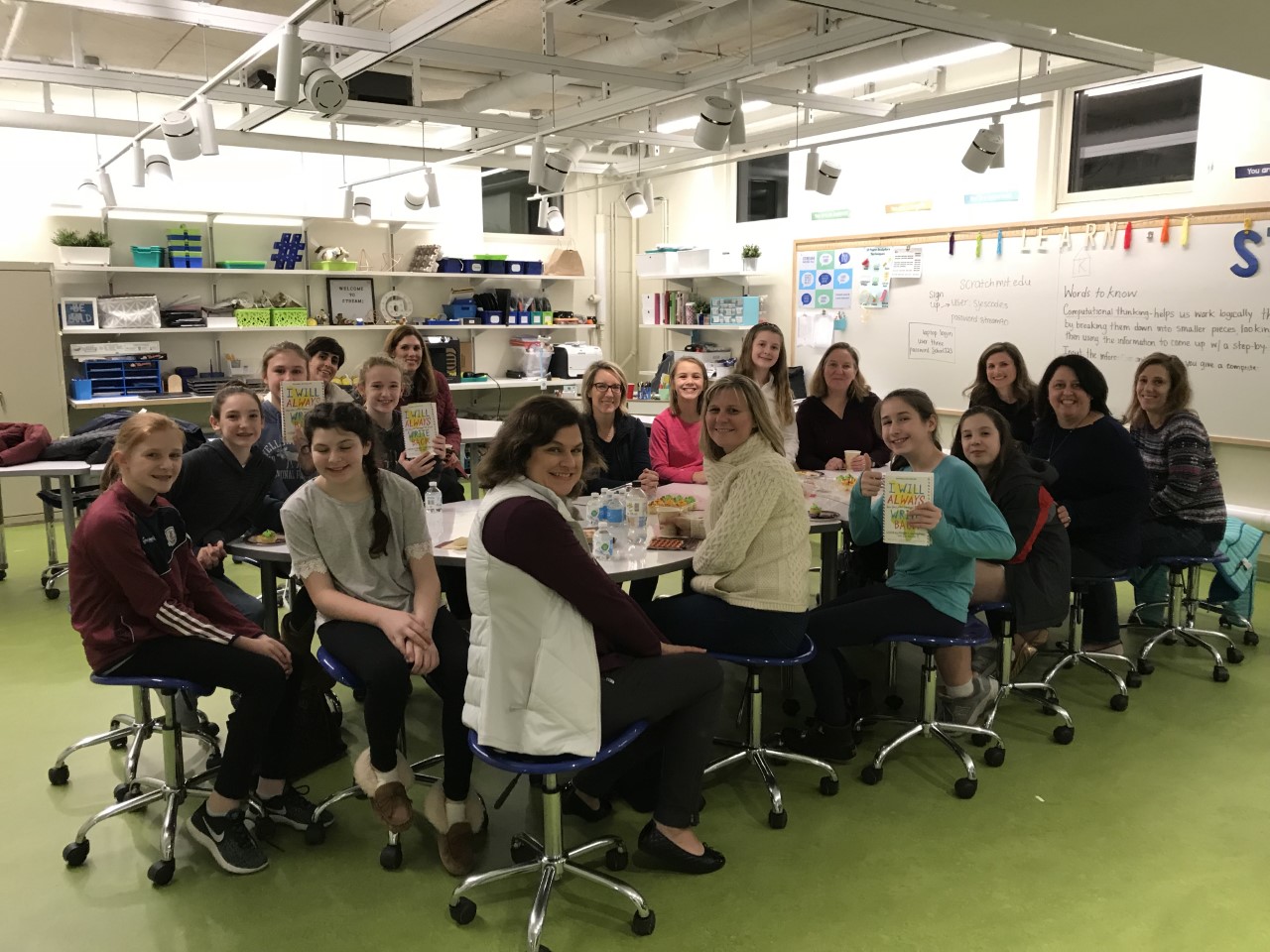 BOOK CLUB (4TH & 6TH GRADE GIRLS)
On Thursday evening we were delighted to host an opening meeting for the Girls Fourth Grade Book Club as well as the Girls Sixth Grade Book Club.
HELP WITH CHOIR BINDERS
SOS–– Mrs. Pratt is looking for a few people to help her organize the Choir binders. It is a one to two-hour job, but would make a world of difference for Mrs. Pratt. If you can help, please let me know. Thank you in advance!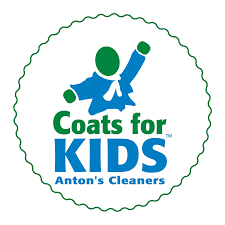 COATS FOR KIDS DRIVE
Many thanks for your donations to the Coats for Kids Drive. We have already collected over 100 coats so far. We will be collecting coats through the beginning of the year.

RAISE HAPPIER KIDS SPEAKER
Mark your calendar as Parent Talk confirmed the date of Jan. 24th to have Pam Garramone speak here.  The topic for the lecture is the idea of using positive psychology to be happier and raise happier kids.  More details will follow.
AFTER SCHOOL CLUBS
Mrs. Walsh is working on the next round of After School Clubs, so you should be receiving those fliers soon. The teachers have done a great job thinking of fun clubs for the students!
CAP SESSIONS
If you missed the CAP sessions in September and October, the parish is offering another training on November 13th at 7:00 p.m. in the MHMS dining room.

THANK YOU
I want to thank Miss Scott for taking the time to be trained as a Eucharistic Minister with Father Peter Stamm. Miss Scott was able to serve at the All Saints Day Mass on Thursday.
ASHER
Twice a year, the Needham Schools Emergency Advisory Team (NSEAT) gets together with all the town officials to discuss the safety of our students in our schools and broader community. Mrs. Solomon and I joined the group this past week and we learned about an additional protocol that the police and fire departments in Needham are using when needed, Asher. Asher stands for active shooter hostile evacuation response and the real addition is, after the police go in, the fire department works with the police to go in and take care of those who are injured. It used to be that the police went in and only when everything was secure the firefighters went in, now they work with the medics to go in once the scene is safe in one area. We are truly so fortunate to be in a town that has great support and provides top-notch training to the first responders.  They told us that this is the best practice model across the state and that Needham is on the front lines of training. I share this with you so that you know we take your children's safety seriously.
As you know, many first responders are veterans, so as we enjoy the upcoming long weekend, please remember in prayer and thank any veteran that you know or see for their service.
"This nation will remain the land of the free only so long as it is the home of the brave."
Have a good week!

Warm regards,

Charlotte Kelly
Principal