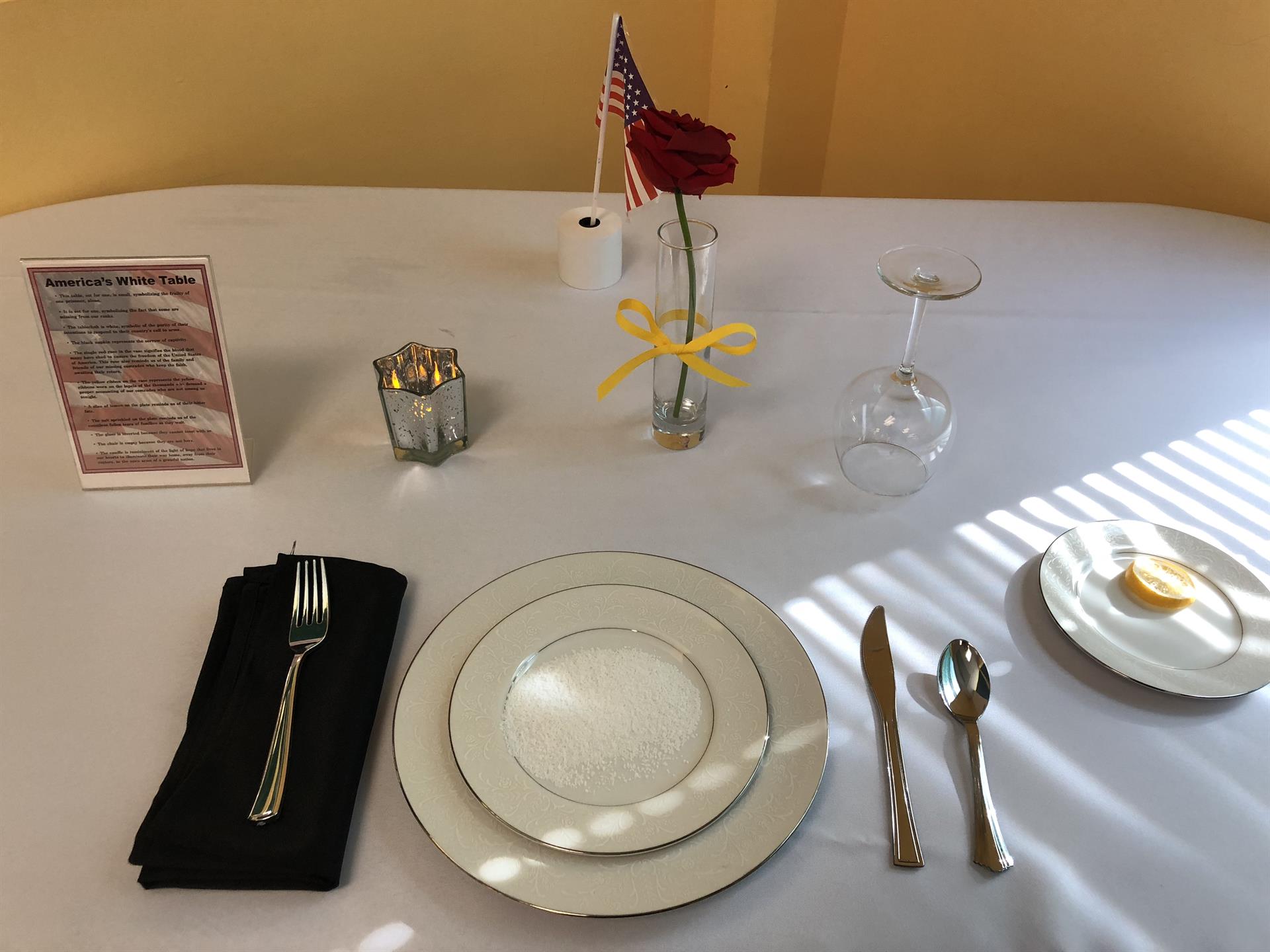 We honor our veterans with "America's White Table" on display in the Dining Room. Thank you to Mrs. Robin Horrigan for coordinating our display:
A WHITE TABLECLOTH for purity of motive
A BLACK NAPKIN for prisoners of war
A LIT CANDLE to remind us that America is a light in a world of darkness
A RED ROSE for the hopes and prayers of those awaiting their loved one's return
A RED RIBBON TIED TO THE VASE for our determination in finding them
AN INVERTED GLASS for the missed meal
A SLICE OF LEMON for the bitter fate of the missing
A PINCH OF SALT for the tears of their families 
Dear Parents, Guardians, Students and Friends,
We have been remembering each day all those recommended to our prayers, especially, all the deceased members of our families and friends during this month of Thanksgiving and Remembrance.
As we honor and celebrate our Veterans' we have set the "White Table" in our dining room to remind us of the sacrifices our Veterans and active service members make to keep us free.
We will celebrate our Veterans with the traditional holiday on Monday and with a special presentation on Wednesday, given by Mr. James Joyce and his wife, Dr. Kathleen Joyce, both retired US Military and parents of Nora, Grade 6 MHMS.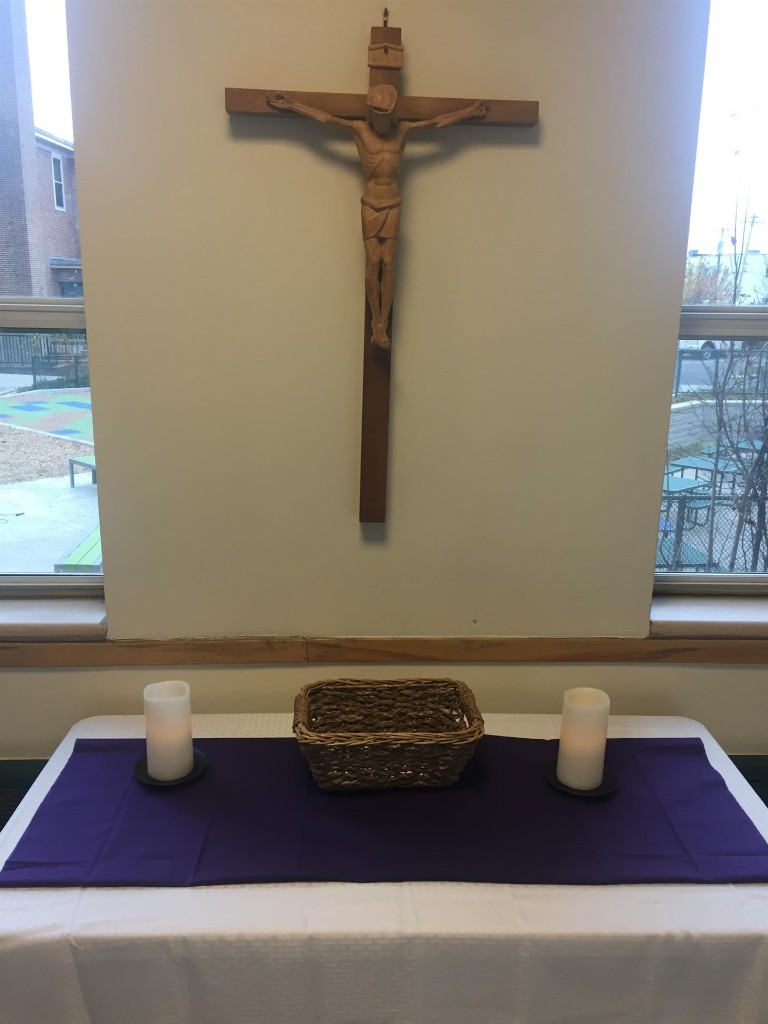 OPEN HOUSE THANK YOU!
Thank you to everyone who helped spread the word about our fall Open House. We had our largest turn out in three years so the news is spreading that MHMS is a great choice for middle school and that our students are THRIVING!
Special thanks go out to our student tour guides, Mrs. Nicola Dempsey and Dr. Mary Reale for helping at registration, and alumni Owen Blomberg '18 XB '22 and Maggie Lehman '17 NHS '21 for serving on the student/alumni panel.
Please help keep the conversation going and encourage people to consider MHMS first when they are looking at middle schools. We welcome families to contact the office to schedule a private tour, Our Winter Open House is scheduled for Sunday, January 27, 12 - 2 pm.
MHMS BASKETBALL  READY TO TIP OFF
The six MHMS basketball teams are getting ready to start their seasons. Please see the Important Calendar Dates in this newsletter or the online school calendar for specific try out dates and times for your student.  Students of all ability levels welcome!
Please register online and pay the $150 activity fee prior to your try out date.
Students who do not yet have one of the green and while reversible uniform jerseys may order one here:
DROP OFF, PICK UP, AND PARKING
No students should be dropped off on May Street. The official drop off area is in the Back Parking lot accessed by Highland Avenue. If parking in the vicinity, please observe the posted signs and pertinent regulations. Also, please do not block any driveway, even while in your car.
Pick Up: No student should be picked up on May Street. 

November 9
Thanksgiving Food Food Drive Money Due
November 12
Veteran's Day - No School
November 13
7/8th Boys Bball Tryouts
2:45 - 3:45 pm
Yoga
2:45 - 4pm
Dining Room
6th Boys Bball Tryouts
3:45 - 4:45 pm
November 14
Wrapping Paper Sales
Tag Day 
PSA
8:15 am - 9:15 am
The Hub
Veteran's Day Speaker
1:45 pm
7/8 Girls BBall Tryouts
3 - 4:30 pm
November 15
Breakfast 'N Books
7:40 am
Library
6th Girls BBall Try Outs
2:45 - 4 pm
Forensics
2:50 - 4:05 pm
November 16
8th Grade Interview Workshop
9:30 am- 12:10 pm
November 19
Thanksgiving Food Drive Food Items Due
7/8th Girls Bball Tryouts
3 - 4:30 pm
November 20
Liturgy - 7th Grade Hosts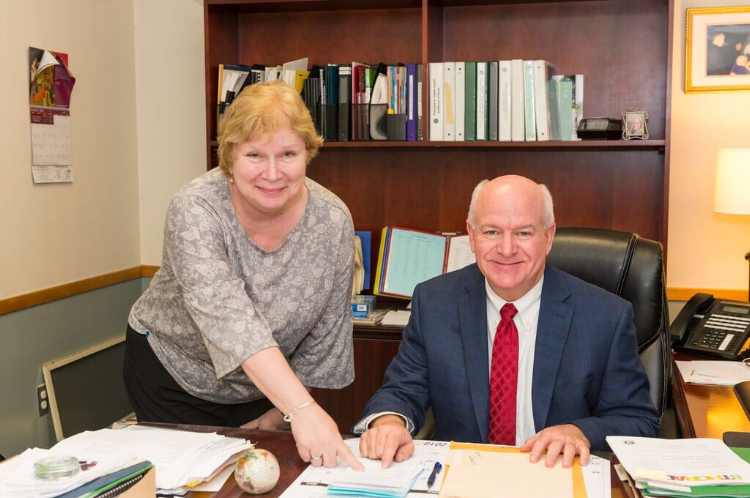 REMINDER FOR 6TH GRADE PARENTS FROM MR. MACDONALD
Spots are still available to sign up for your meeting with Mr. MacDonald. The dialogue has been very constructive and he has enjoyed getting to know your families better. Please access the schedule via the Pick A Time link below.
NEW ELA CLUB!!
MHMS is happy to announce a new reading and writing club! Meeting once a seven-day cycle, students are encouraged to come discuss favorite books, learn about new titles, share writing pieces such as poetry, scripts, and stories, or encourage one another in reading and writing! The clubs will meet during lunch block on a designated day with Mrs. Jensen and Ms. Spence. More information to follow! For any questions, please contact Mrs. Jensen at ejensen@saintjoes.com. - Mrs. Jensen & Ms. Spence
MHMS OFFERS INTERVIEW WORKSHOP FOR 8TH GRADERS
MHMS will be sponsoring another first for our students. On Friday, November 16, our 8th Grade students will be participating in a workshop that will Introduce them to the "interview" process, share with them "best practices," and help them develop the confidence and poise to interview well for the immediate and long-term future. This is especially timely for students who are beginning to interview for high school admission.
Please read the following flyer with pertinent details.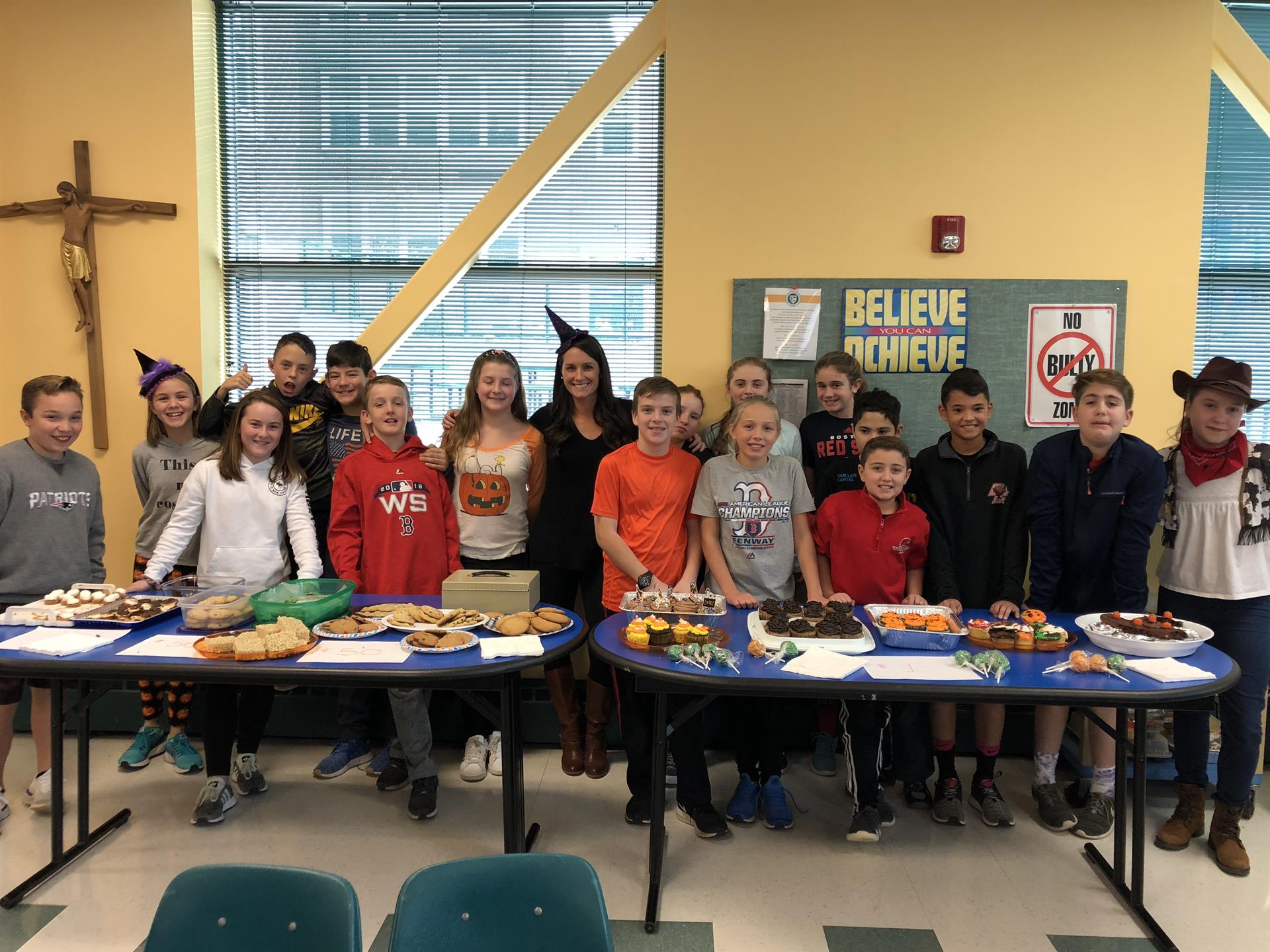 OCTOBER SERVICE PROJECT - 6B
Congratulations to Mrs. Jensen's homeroom 6B for raising over $500 for the American Cancer Society with their Halloween tag day and bake sale!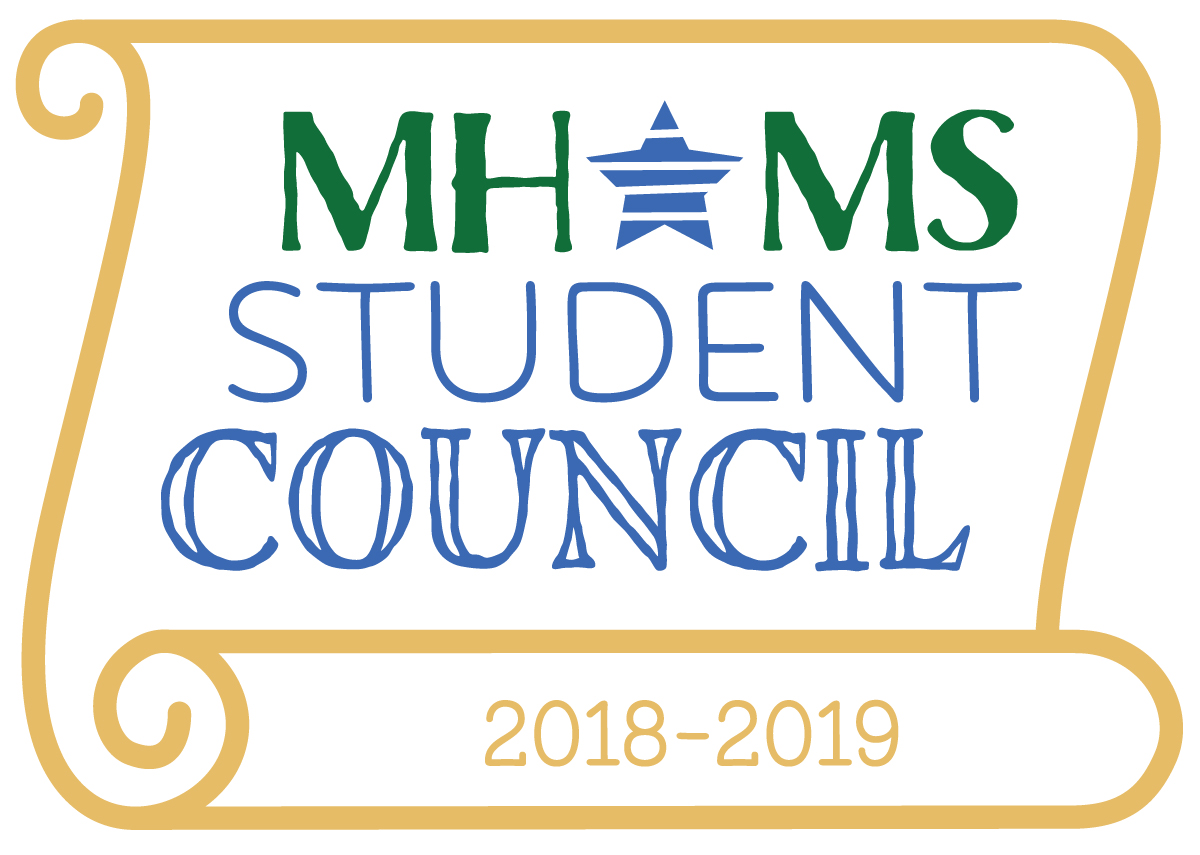 STUDENT COUNCIL UPDATE
Student Council is off to a great start this year. So far we have hosted 6th grade game night and the Halloween Party – check out the pictures online! We are planning on adding meatball subs to the lunch menu on Mondays, starting on 11/19. Our next project will be working on improving the school gym uniforms. Our next game night will be Friday, 12/7, so be on the lookout for more details!
- Student Council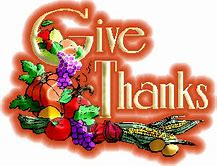 THANKSGIVING FOOD DRIVE
All students should have signed up to in their homerooms to bring a certain item for our join schools Thanksgiving Food Drive. The $3 to support the drive was due today, November 9 and food items are due November 19. Thank you to Mrs. Bello for coordinating this important service tradition for our schools!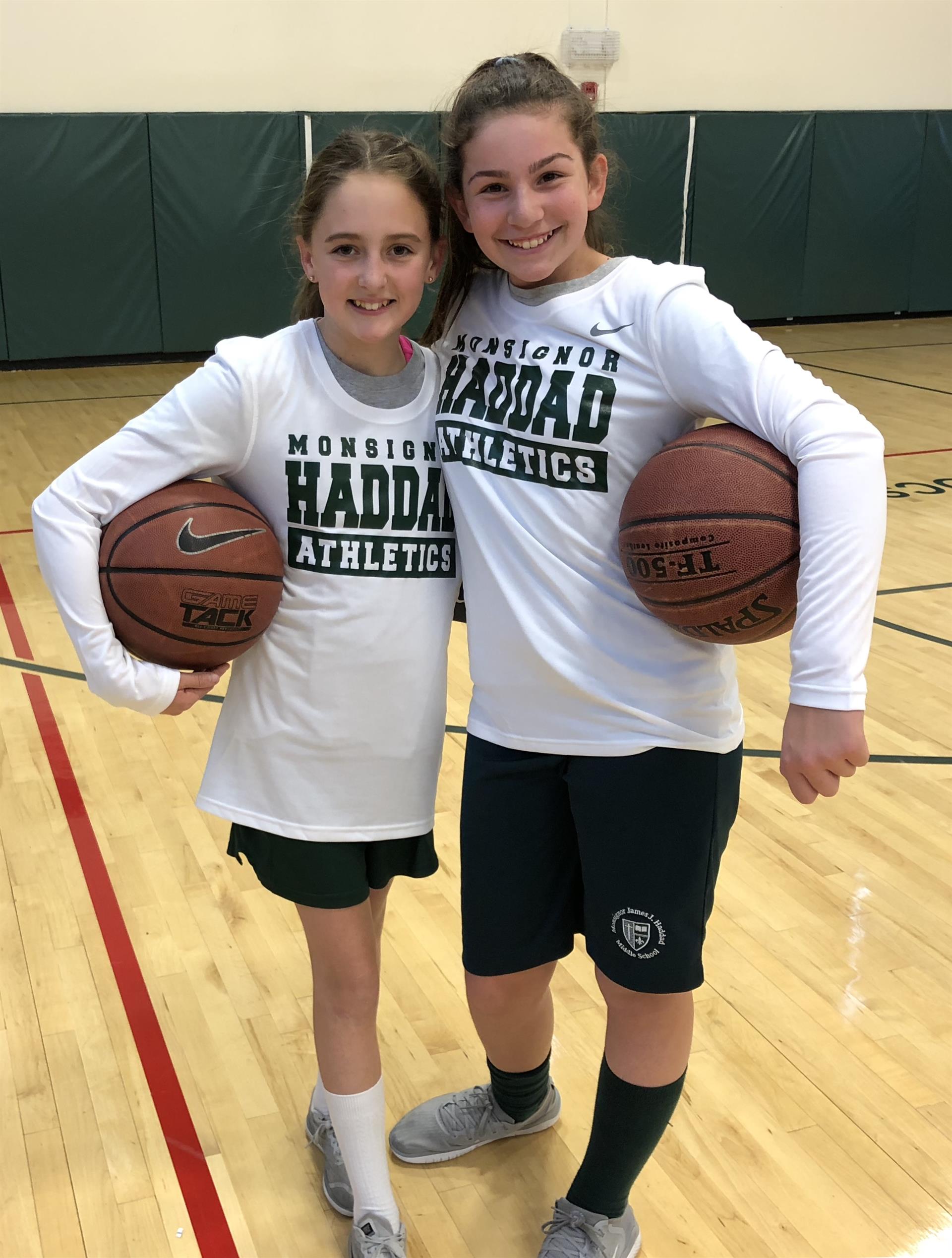 SHOOTING JERSEYS - SECOND CHANCE!
Our new shooting jersey spirit wear arrived last week and our Gators look sharp!
After seeing the shirts students who had not previously ordered were now interested, so we are doing a second order run.  Deadline to place your order is Friday, November 16. Please order via the link below.
KIDS HEALTHY MINDS PRESENTATION - NEW DATE
The new date for the  Kids Healthy Mind Initiative is Wednesday, December 5th at 7 pm. We hope this new date works with your schedule as it is sure to be a very informative evening.
MENTAL HEALTH FOR TEENS
Important mental health habits—including coping, resilience, and good judgment—help adolescents to achieve overall well-being and set the stage for positive mental health in adulthood. The anxiety epidemic among youth today might not be a surprise to parents and teachers. What surprises many is that perfectionism is usually a form of anxiety in high-achieving teens. For more information and tips on perfectionist teens please see this flyer from the National Catholic Educational Association (NCEA).
MHMS TO HOST FORENSICS COMPETITION
We are proud to host the Boston Fall Classic Forensics Competition on Saturday, December 1, 9 am - 4:30 pm. Twelve different schools will be competing. MHMS Forensics Club members should sign up as soon as possible. Registration closes November 26 but space is limited.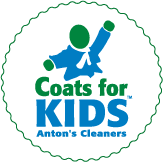 ANTON'S COAT DRIVE OCT. 15 - JAN. 6
Look for the bin in the dining room to donate your gently used coats for adults and children.  Please no coats with rips, tears, broken zippers, or stains. Over the last several years, St. Joe's and MHMS have donated approximately 1,000 coats. We are looking forward to another successful coat drive.
Thank you to Lori Ann Young, Elizabeth Murphy, and Caroline Maloney for spearheading this mission. Look for a collection bin soon in the MHMS Dining Room.
If you have any time available to help deliver the coats, we would greatly appreciate it. Please sign up below: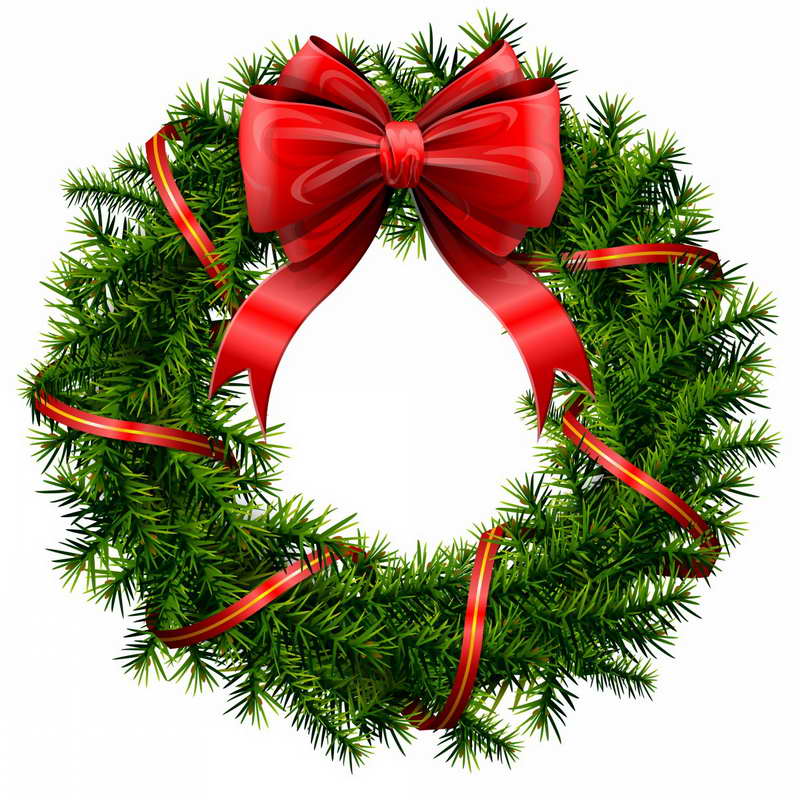 2ND ANNUAL ST. JOSEPH PARISH & SCHOOLS WREATH SALE
Please support the St. Joseph Parish & Schools along with the Parish Family Ministry by ordering and purchasing your Volante Farms wreaths this Christmas Season!
Proceeds from the wreath sales will benefit our parish & schools.
Please visit the website below or fill out and submit the order form to pre-order your Christmas wreaths and bows by Tuesday, November 27th. Quantities are limited.

If you have any questions, please contact:
Liz Nichols - liznichols01@yahoo.com 
Betsy Goodband - betsygoodband@gmail.com

Wreaths will be availablefor pickup at the St. Joseph Schools parking lot on Sunday, December 2nd 8:00 a.m. - 12:00 p.m., during carline and ccd drop of on Monday, December 3rd & Wednesday, December 5th from 2:00 p.m. - 4:00 p.m.

*** ACTUAL WREATH SIZE FOR 14" WREATH MEASURES ABOUT 25" & 18 " WREATH ABOUT 34" ***
CALLING 8TH GRADE GIRLS INTERESTED IN STEM
The Girls STEM Summit-Statewide 2019 is a premier daylong event for 8-12th grade girls interested in pursuing STEM careers or exploring STEM topics.  The goal is to empower young women to see the many opportunities available to them within STEM at a critical time in their education. The event will be held on Sunday, March 31, 2019 at Wentworth Institute of Technology in Boston, MA. The registration fee is $67 per student and includes all speakers, hands-on sessions, lunch, and a take home gift. See more info here.
529 PLANS CAN NOW BE USED FOR K - 12 EDUCATION
529 Plans can now be used for K - 12 education. Please see the information below to learn about this important savings plan for education. If you have any questions, please contact Mr. MacDonald.
What Is a 529 Plan?
A 529 plan is an education savings plan sponsored by a state or state agency.
Savings can be used for tuition, books, and other education-related expenses at most accredited two- and four-year colleges and universities, U.S. vocational-technical schools, and eligible foreign institutions. Savings may also be used for tuition expenses at eligible public, private, and religious primary and secondary educational institutions (K-12).
U.S. residents of any state, who are 18 years of age or older (or the age of majority in some states), may invest in most state plans.

Tax advantages
Any earnings grow federal income tax deferred and may also be eligible for state tax deductions.
Distributions for qualified education expenses are federal income tax free.

Investment options
The 529 plans managed by Fidelity offer a choice of investment options.
· The Age-Based Strategy invests in portfolios that automatically become more conservative as the beneficiary nears college age. Fidelity offers three types: Fidelity Funds, Fidelity Index, or Multi-Firm.
· The Custom Strategy allows you to allocate your assets among Static, Individual Fund, Age-Based, and Bank Deposit portfolios.
I'm a new Text block ready for your content.
Congratulations to MHMS XC runners Nora Joyce, Lily Popeo, Brendan Reichard, and Brendan Goldner who competed in the Massachusetts State MIddle School Cross Country Invitational. Nora was MHMS's top finisher - coming in 12th place in her race.
If you missed the CAP sessions in September and October, the parish is offering another training on November 13th at 7:00 p.m. in the MHMS dining room. Please contact the rectory at mclavell@saintjoes.com. All ski club chaperones must have completed this one time requirement!
Reminder - the first Breakfast 'N Books discussion meeting is November 15 at 7:40 am. The selection is Fist Light by Rebecca Stead.
Nashoba will be at MHMS on Friday, November 30 at 2:45 pm doing fittings for all students renting equipment from them for Ski Club.
Mark your calendars for the 8th Grade Live Nativity on Thursday, December 20 at 1:30 pm in the Upper Church. This beautiful tradition is a gift to the St. Joseph Parish and Schools community.
Our 7th graders will be celebrating Mass on TV during Catholic Schools week at BCTV on Thursday, January 31.

MHMS IS FULLY CONNECTED
Please like us on Facebook, and follow us on Twitter @MHMSGators, Instagram, and LinkedIn to stay abreast of the latest news.

SOPHIA PAPPAS'15 SJP'19 COMPETES IN QUIZ SHOWWILL DASHE '15 CM'19 JOINS DEDHAM HUMAN RIGHTS COMMISSION
Congratulations to MHMS graduate and St. Joseph Prep senior Sophia Pappas for competing on the St. Joseph Prep High School Quiz Show team at the WGBH Studios this past weekend.
BETH ANNESE'15 UA'19 XC ALL-STAR
MHMS Class of 2015 and Ursuline Academy senior Beth Annese recently placed fifth in the Catholic Conference League Cross Country Championship Race and was selected as a league All-Star. 
HAVE ALUMNI NEWS TO SHARE?
We are always excited to hear about what our Gator Graduates are up to since leaving MHMS. 
If you have alumni news to share, please email Jill Meyers jmeyers@saintjoes.com or use the link below: