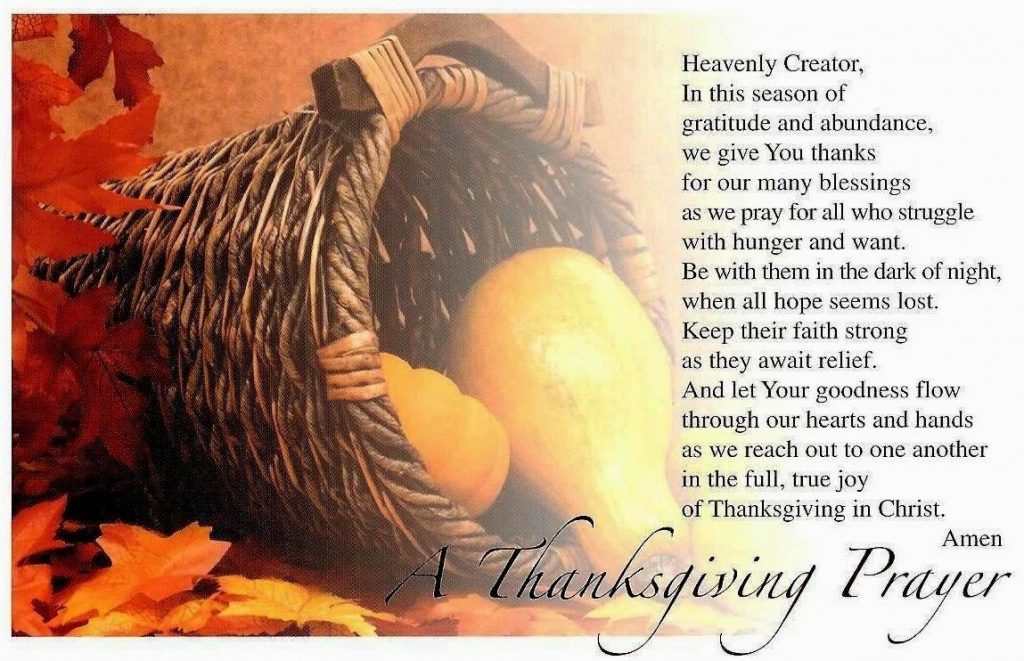 Dear Parents, Guardians, Students and Friends,
November is drawing to a close and our annual celebration of Thanksgiving is upon us.  All of us at MHMS wish you and yours all the best as we celebrate and offer thanks for
all of the blessings we enjoy. We offer hearts full of gratitude to God for the good things you share with us each day.
Happy Thanksgiving!
Jay MacDonald
Principal
PERSONNEL UPDATE
Prayers are requested for Mrs. Esther Keeley, our Resource and 6th grade Math Teacher, who will be taking a medical leave beginning on Monday. Esther will undergo some medical procedures and treatments that will continue through December.  We hope that she will return in January with a full or reduced schedule until she is ready to resume her full teaching schedule.
We are fortunate to have Mrs. Joan Cahalane, former Principal of Holy Family School in Rockland and a long time Math teacher, as a substitute for Mrs. Keeley. Mrs. Cahalane has already subbed for us and has a good understanding of the academic needs of all of the 6th grade students.  Mrs. Keeley, during her leave, will be in touch with Mrs. Cahalane to follow the progress of the students and share input.
Please join me in offering our prayerful support to Mrs. Keeley as she begins her journey back to full health and welcoming Mrs. Cahalane to the MHMS community.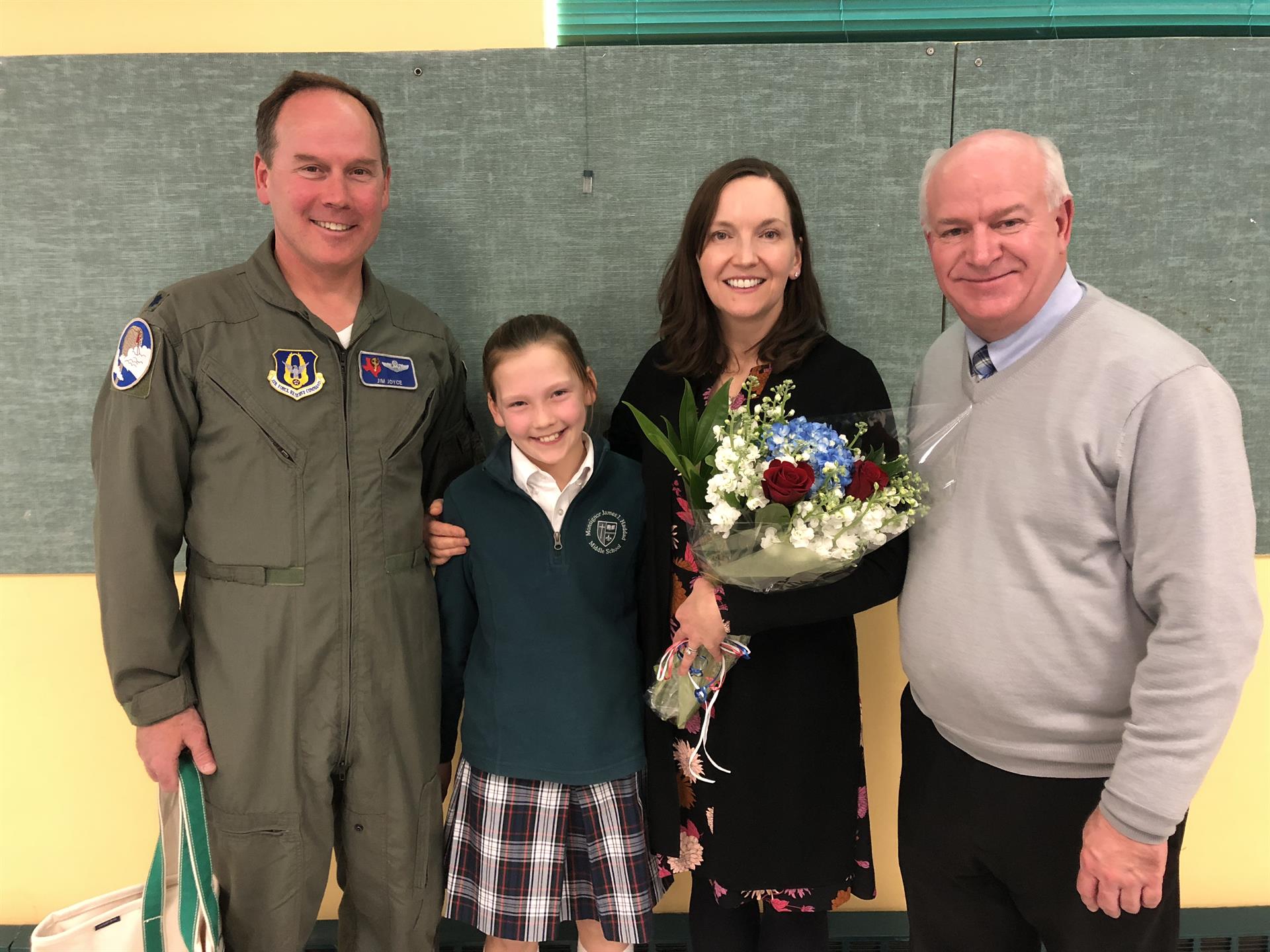 VETERAN'S DAY SPEAKERS
We as a school community recognize the importance of the contribution our Veterans have made to our country both in times of war and peace.   We wouldn't enjoy the freedom, privileges, and rights that we have as citizens of the United States if not for the sacrifices made by our Veterans living and deceased.
As we remember, celebrate and thank our Veterans this month, in word, action and symbol (Our White Table) we welcomed, as representatives of the Veterans in our country, two parents to share their experiences of service and faith with us.
Dr. Kathleen Joyce is a veteran of the United States Air Force Medical Corps.  She served eight years on active duty before separating as a Major.  While in the Air Force she completed the certification examination of the American Board of Dermatology, earning the title of Diplomate of the American Board of Dermatology.  Dr. Joyce served at Andrews AFB, MD, Joint Base San Antonio, and Langely AFB, VA.  
Lt Col Joyce, USAF, Retired served 11 years on active duty before completing his career in the Air Force Reserves.  He is a Command Pilot who flew the F-15 and the T-38. He served in Texas, Virginia, Germany, Turkey, and Washington.  
 Dr. Joyce presently works as a board certified  dermatologist seeing patients in Wellesley and Waltham. Lt Col Joyce is now a First Officer flying the Boeing 737 for a major airline.  Together they are raising their family of five children, 4 of whom are students in the St. Joseph parish Schools including Nora here at MHMS,  and they are practicing their faith with the St. Joseph's community.
Thank you both for sharing your stories of service and the importance of faith in your lives.

November 19
Thanksgiving Food Drive Items Due
7/8 Girls Bball Try Outs
3 - 4:30 pm
November 20
All Schools Liturgy Hosted by Grade 7
9 am
Please join us!
November 21 - 25
Happy Thanksgiving!
November 26 
Yoga
2:45 - 4pm
Dining Room
6th Boys Bball Tryouts
3:45 - 4:45 pm
November 28
X Block
November 29 
Forensics
2:50 - 4:05 pm
November 30
Ski Club Fitting
2:45 pm
Dining Room
December 1
Boston Fall Classic Speech Competition
9 am - 4:30 pm
December 4
MHMS Yoga
2:45 - 4pm
Dining Room
December 5
Kid's Healthy Mind's Presentation 
7pm
The Hub
December 6
Forensics
2:50 - 4:05 pm
December 7
Report Cards Issued
Game Night
6 - 8 pm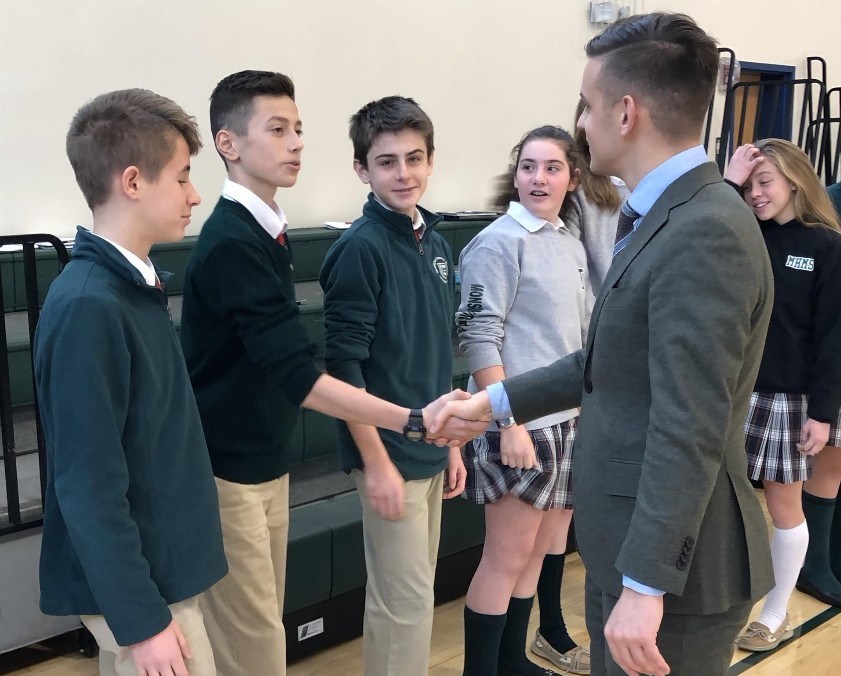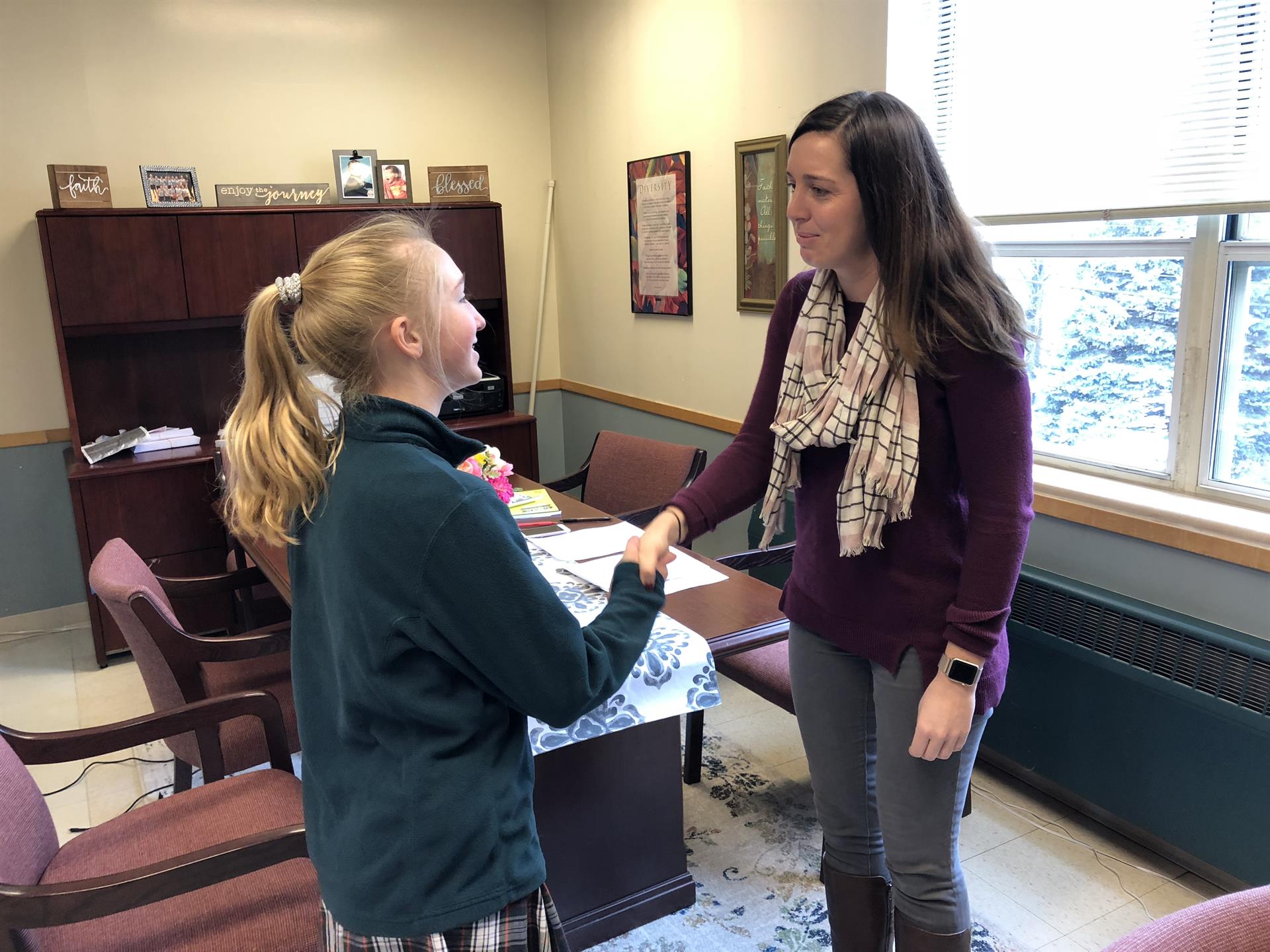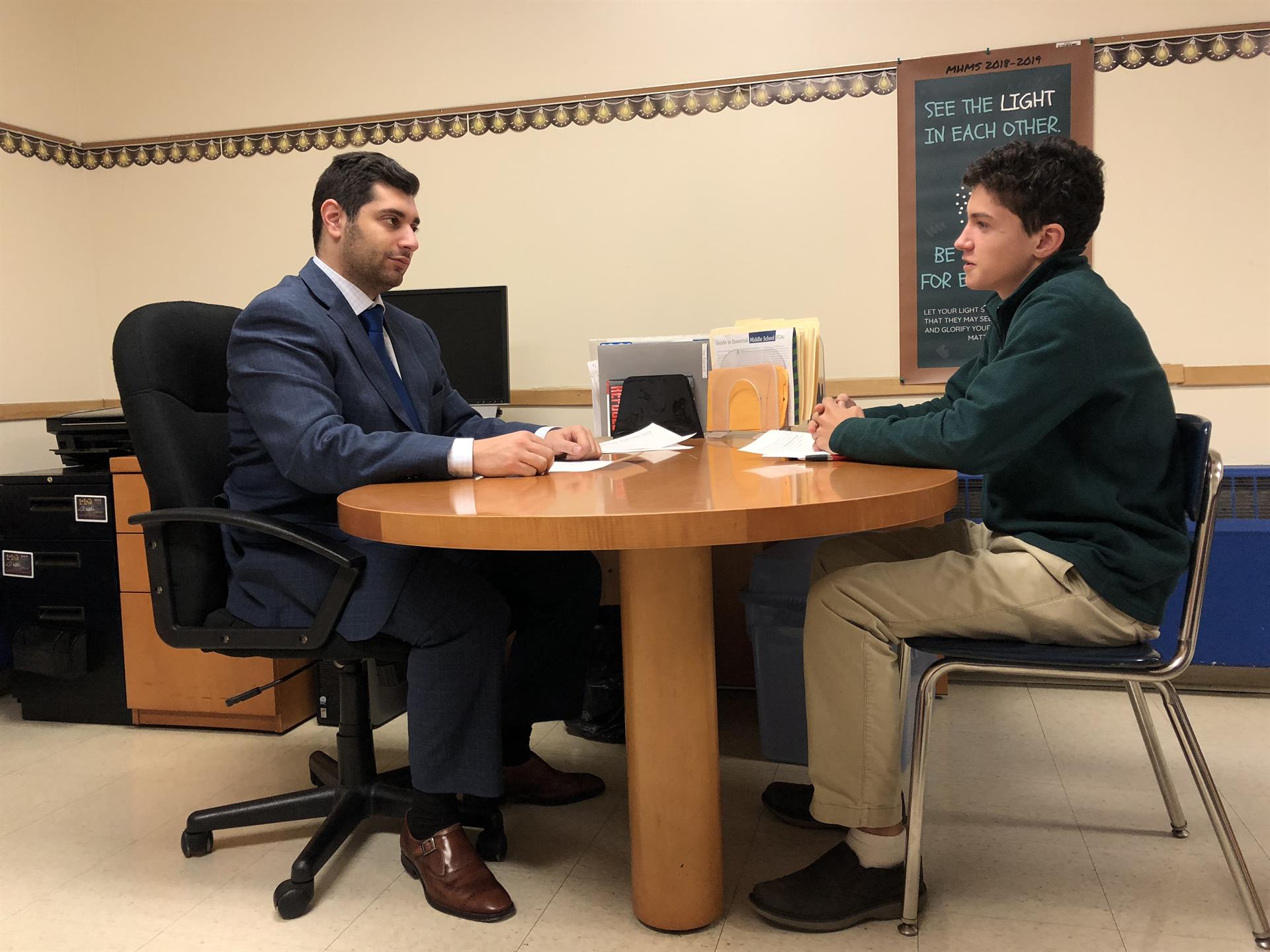 8TH GRADE INTERVIEW WORKSHOP
Today our 8th graders participated in an interview workshop run by Mr. Rose and Mr. G of Rose Debate who run our forensics program. The students learned about interviewing for high schools, colleges, and jobs - all important life skills they will need after MHMS. Special thanks to our faculty and staff as well who assisted with the mock interviews.
"I loved the interview workshop because I feel it prepared me for all scenarios that could occur during an interview with a school or future interviews for a job." - Juliette
"I love Mr. Rose and Mr. G. They are always super fun in Forensics. I feel like I have a better grasp on the interview now." - Grace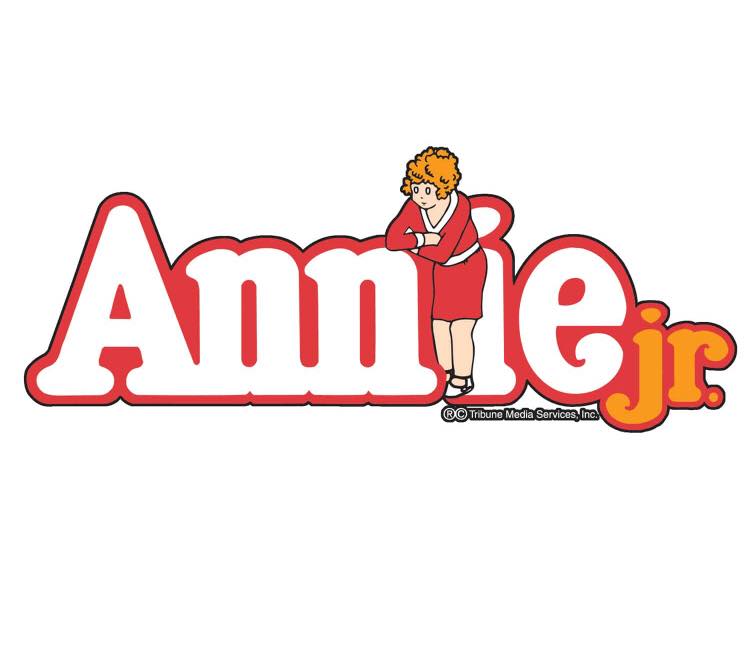 SPRING MUSICAL ANNOUNCED
Announcing the MHMS Spring Musical - Annie!
Performances will be March 22 & 23 at 7 pm.
Audition information coming soon!.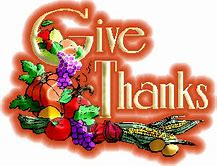 FOOD DRIVE ITEMS DUE MONDAY
Please remember all Thanksgiving Food Drive items are due Monday, Nov. 19!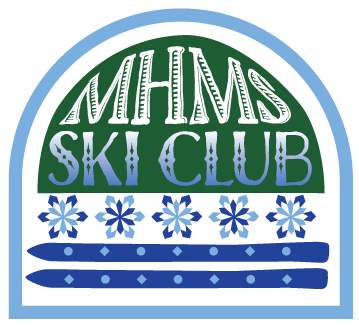 SKI CLUB IS COMING!
Information will be coming next week for this year's Ski Club! Please note that Nashoba will be in the Dining Room on Friday, Nov. 30 at 2:45 pm to do fittings for anyone interested in renting their equipment from Nashoba.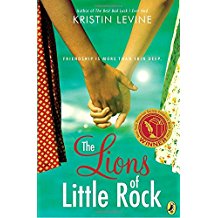 BREAKFAST 'N BOOKS - DEC. 12
The next Breakfast 'N Books will meet on Dec. 12 at 7:40 am, the selection is The Lions of Little Rock, winner of the New-York Historical Society Children's History Book Prize and a New York Times Book Review Editor's Choice.
Make your Thanksgiving holiday travelling go quickly by reading a good book!
ASHER
Recently Mr. MacDonald, Mrs. Kelly, and Mrs. Solomon attended a Needham Schools Emergency Advisory Team (NSEAT) with all the town officials to  to discuss the safety of our students in our schools and broader community.  The group meets twice a year, and this time in particular they learned about an additional protocol used by the police and fire departments called ASHER. ASHER stands for Active Shooter Hostile Evacuation Response. This new protocol means that after the police go in, the fire department works with the police to go in and take care of those who are injured rather than waiting for everything to be secure.  Now they work together with the medics once the scene is safe in one area. Needham is on the front lines of training for this best practice model across the state. We are grateful to be in a town that has great support and provides top-notch training to the first responders.  
NEWSLETTER BUTTONS
Please note the new button links at the bottom of our newsletter that will take you directly to previous MHMS Newsletters and also SJES Newsletters. Word of mouth is one of the strongest marketing tools for both schools and we want both middle school and elementary school families to be familiar with happenings in both of our amazing schools.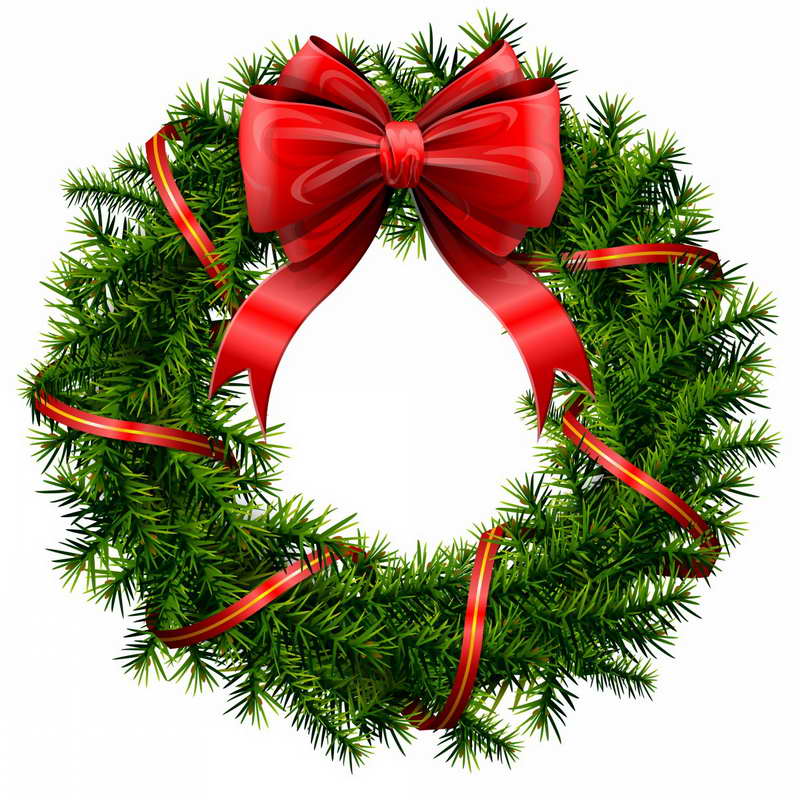 2ND ANNUAL ST. JOSEPH PARISH & SCHOOLS WREATH SALE
Don't forget to order your wreaths and support the St. Joseph Parish & Schools 

Please visit the website below or fill out and submit the order form to pre-order your Christmas wreaths and bows by Tuesday, November 27th. Quantities are limited.

If you have any questions, please contact:
Liz Nichols - liznichols01@yahoo.com 
Betsy Goodband - betsygoodband@gmail.com

Wreaths will be availablefor pickup at the St. Joseph Schools parking lot on Sunday, December 2nd 8:00 a.m. - 12:00 p.m., during carline and ccd drop of on Monday, December 3rd & Wednesday, December 5th from 2:00 p.m. - 4:00 p.m.

*** ACTUAL WREATH SIZE FOR 14" WREATH MEASURES ABOUT 25" & 18 " WREATH ABOUT 34" ***
The St.Joe's Elementary Fifth grade production of Mary Poppins Jr will be Thursday, Nov. 29 and Friday, Nov. 30 at 7 pm. It's sure to be a wonderful production! We hope your schedule allows you to see on stage the students who will join us as MHMS Gators in sixth grade next year.
Reminder -the new date for the Kids Healthy Mind Initiative is Wednesday, December 5th at 7 pm. Please rsvp here.
Anton's Coat Drive is running until Jan. 6. Please look in your closets for any coats you can donate in the collection bins in the Dining Room.
Mr. MacDonald will have more dates available in Pick A time for 6th grade parents to meet coming after Thanksgiving.
Mark your calendars for the 8th Grade Live Nativity on Thursday, December 20 at 1:30 pm in the Upper Church. This beautiful tradition is a gift to the St. Joseph Parish and Schools community.
Our 7th graders will be celebrating Mass on TV during Catholic Schools week at BCTV on Thursday, January 31.

MHMS IS FULLY CONNECTED
Please like us on Facebook, and follow us on Twitter @MHMSGators, Instagram, and LinkedIn to stay abreast of the latest news.
A NOTE FROM THE ST. JOSEPH FAMILY MINISTRY
In the spirit of this Thanksgiving season, we at St. Joseph Parish are called to help those in need. The St. Joseph Parish Family Ministry is hosting a drive to support Cradles to Crayons who provide for kids, ages birth to 18. Please help them collect new and gently used winter gear: sweaters, sweatshirts, hats, and gloves.
Collections will take place at all masses on 11/17 & 11/18 in the Linse Room and on Religious Education Class days, Wednesday 11/14 an d Monday 11/19 in the elementary school cafeteria.
For questions, please email betsygoodband@gmail.com.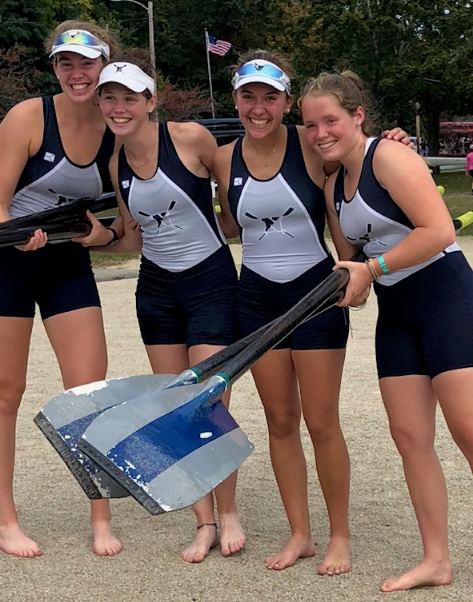 HEENEY '17 RACES HEAD OF THE CHARLES
Molly Heeney'17 NCDS '21 raced in the Head of the Charles Race in the Newton Country Day Varsity 4 (w/cox) Boat….they placed 4th for schools and 18th over-all out of 85 School & Club boats total! Congratulations Molly!

HAVE ALUMNI NEWS TO SHARE?
We are always excited to hear about what our Gator Graduates are up to since leaving MHMS. 
If you have alumni news to share, please email Jill Meyers jmeyers@saintjoes.com or use the link below: