November 16, 2018   •   Issue 14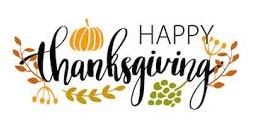 THANKSGIVING TABLE PRAYER
O Gracious God, we give you thanks for your overflowing generosity to us. Thank you for the blessings of the food we eat and especially for this feast today. Thank you for our home and family and friends, especially for the presence of those gathered here. Thank you for our health, our work and our play. Please send help to those who are hungry, alone, sick and suffering war and violence. Open our hearts to your love. We ask your blessing through Christ your son. Amen.
Dear Parents,
Happy Thanksgiving! For those traveling for the holiday early I wanted to wish you all a wonderful Thanksgiving from all of us at Saint Joseph Elementary School. It hardly seems possible that the holidays are upon us. When I count my blessings on Thanksgiving I do honestly count all of you, your children, the faculty and staff, and our extended St. Joe's family.
We continue to be busy here at school so I write to bring you up-to-date.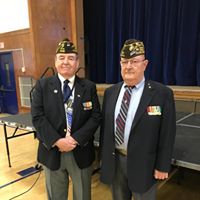 VETERANS ASSEMBLY
On Tuesday morning, we were fortunate to be visited by two of our local veterans.  They spoke to the children about their experiences and what it means to serve our country.  They shared some personal stories about people and children they met during their time away.  Something else we learned about was when veterans return from being away, they can join organizations with other veterans to share their stories and help one another readjust to civilian life.  They shared ways the VFW Post honors fallen soldiers such as leaving wreaths or flags at all of the soldiers' gravesites.  There were ceremonies at Memorial Park celebrating and honoring veterans this past weekend.  All students were invited to join to show their appreciation.  As we honor the men and women who have fought for our freedom this Veterans' Day, may we keep these two veterans and all those who have served in our prayers.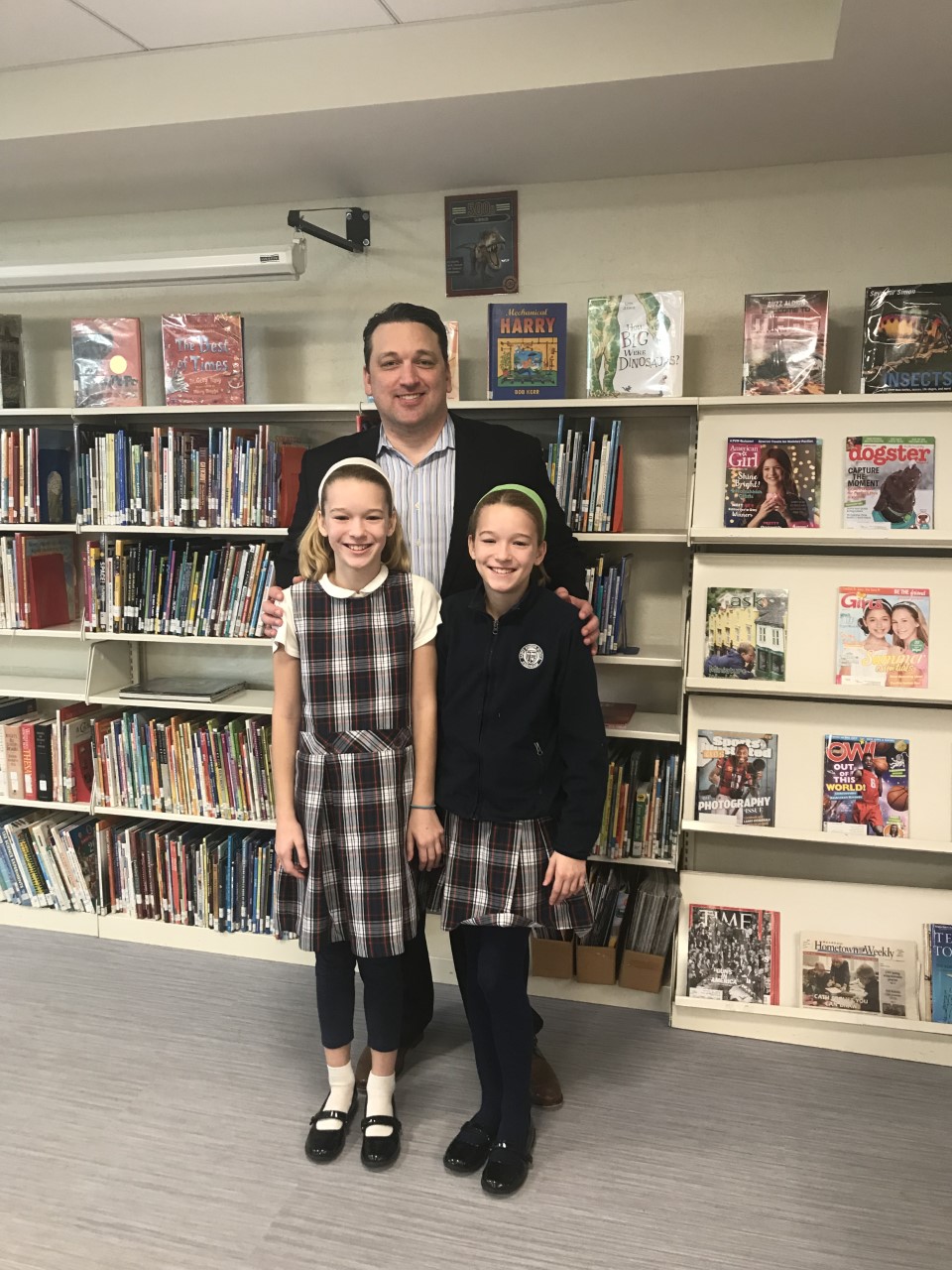 5TH GRADE LEADERSHIP SPEAKER SERIES: ERIC CALTON
The fifth grade had the pleasure of meeting with Mr. Eric Calton, retired Marine Corps Captain, for our Leadership Speaker Series and dad of three St. Joe's students. Mr. Calton reminded students that every day they have the opportunity to be a leader through their actions. He provided an acronym to remember the characteristics and qualities of a strong leader and also shared his experiences as a Marine. The acronym: J J Did Tie Buckle includes many leadership qualities such as: justice, judgement, dependability, integrity, decisiveness, tact, initiative, endurance, bearing, unselfishness, loyalty, and enthusiasm. Mr. Calton kept the students' attention by providing explanations and examples for each quality that they could easily relate to their own experiences. He encouraged students to trust both God and their parents and to keep focused. We would like to thank Mr. Calton for his service.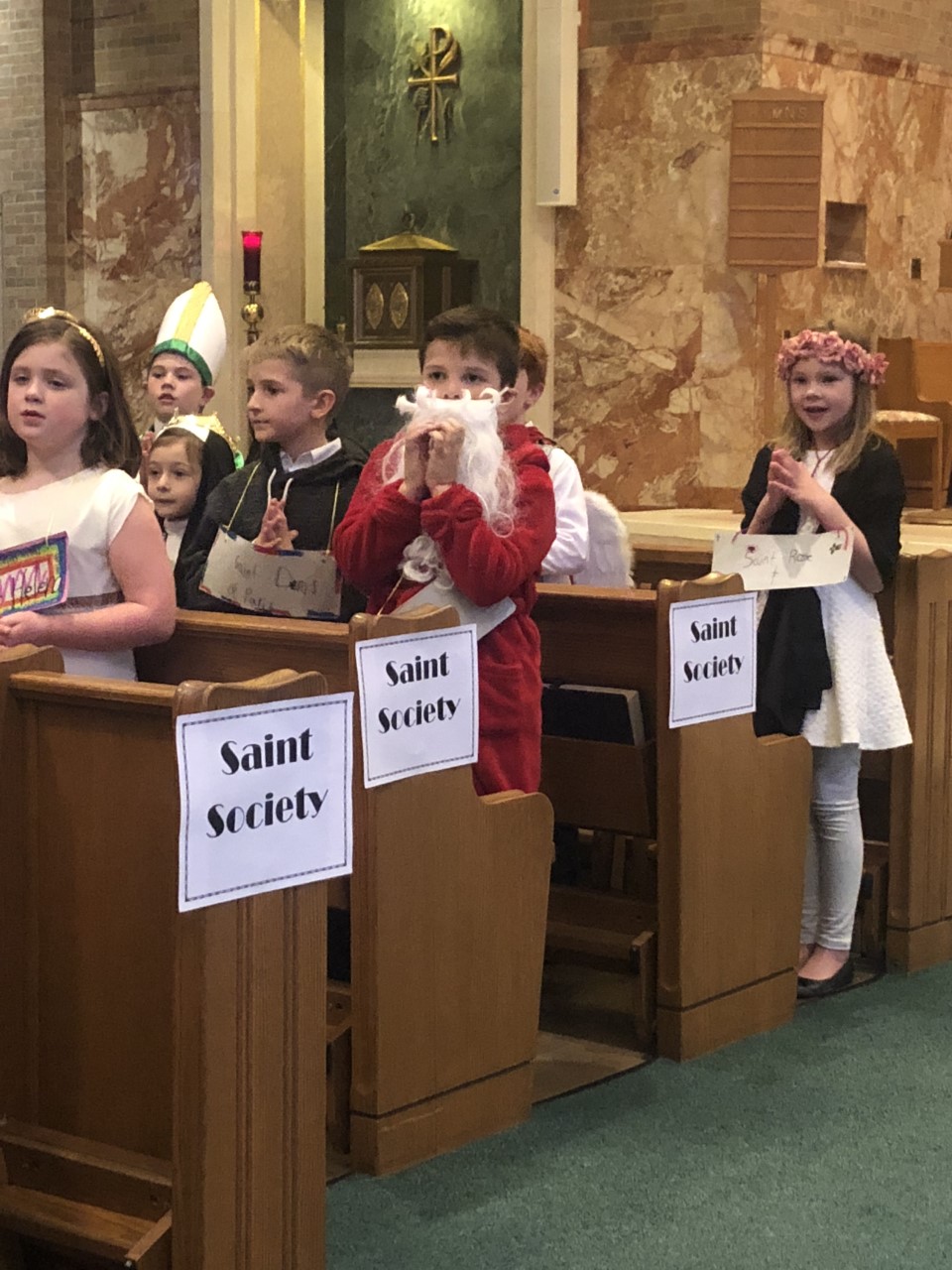 2ND GRADE SAINTS PARADE
On Friday afternoon, the second graders hosted their Saints Parade. The students were dressed as their favorite Saints and many children read their research reports. If we could just freeze them during this special and holy year J. Thank you to Mrs. Mannion, Mrs. Paulino, Mrs. Wescott, and Mrs. Pratt for preparing the students so well.
RENOVATION UPDATE
You may have noticed that the construction company was back last week as they finished up some punch list items such as putting the final fences up and planting lots of tulip bulbs for us to enjoy in the spring.
EMERGENCY TEXT ALERT
Our emergency text alert went well. We had about 25 families that needed us to check/change their numbers, so thank you for letting us know. If you hit STOP after the alert you are not in our system now so please let us know. As we move forward, do not hit STOP. A work in progress.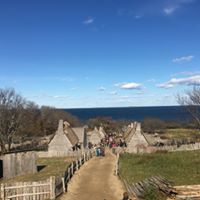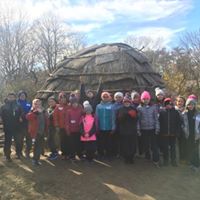 3RD GRADE FIELD TRIP TO PLIMOTH PLANTATION
The third grade students enjoyed a wonderful trip to Plimonth Plantation on Wednesday. Everyone really enjoyed themselves and the trip ties into their curriculum perfectly.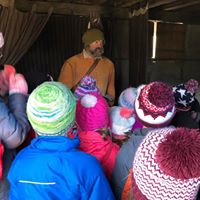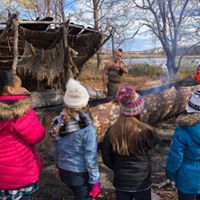 CORI FORMS
A reminder to PLEASE fill out a CORI form if you think you may ever want to go on a field trip or volunteer at school.
VISION AND HEARING SCREENINGS
Mrs. Brett is working hard to get the vision and hearing screenings of all the students done before the holidays. You will hear from her if there are any issues.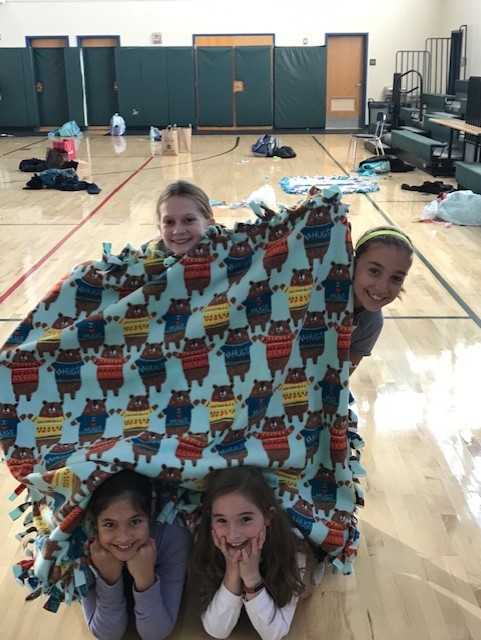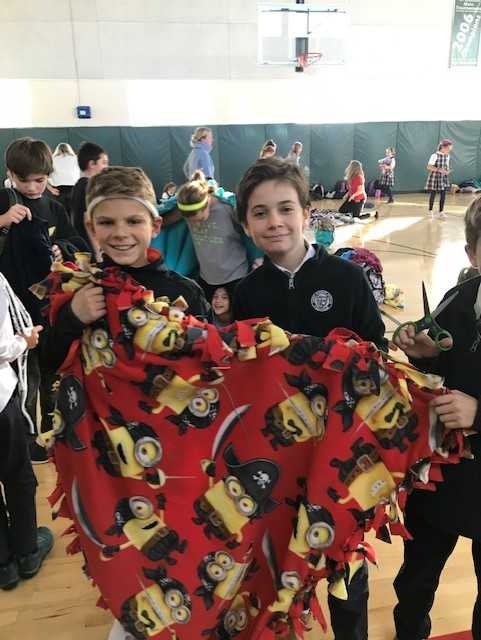 5TH GRADE FLEECE BLANKET DONATION
The fifth grade once again made fleece blankets this week for Franciscan Hospital for Children, as well as homeless shelters and hospitals. They had a lot of fun doing this project and we were proud with how well they worked. As the weather gets a bit colder, these toasty warm blankets will be put to good use.
FRANCISCAN CHILDREN'S HOSPITAL
I am thrilled to report that Laura Brooks, Chair of our Consultative Board, brought her firm to volunteer at Franciscan Children's last week. They were looking for a worthwhile organization to partner with and having heard all about our work, went there and loved it. They are planning on going back again!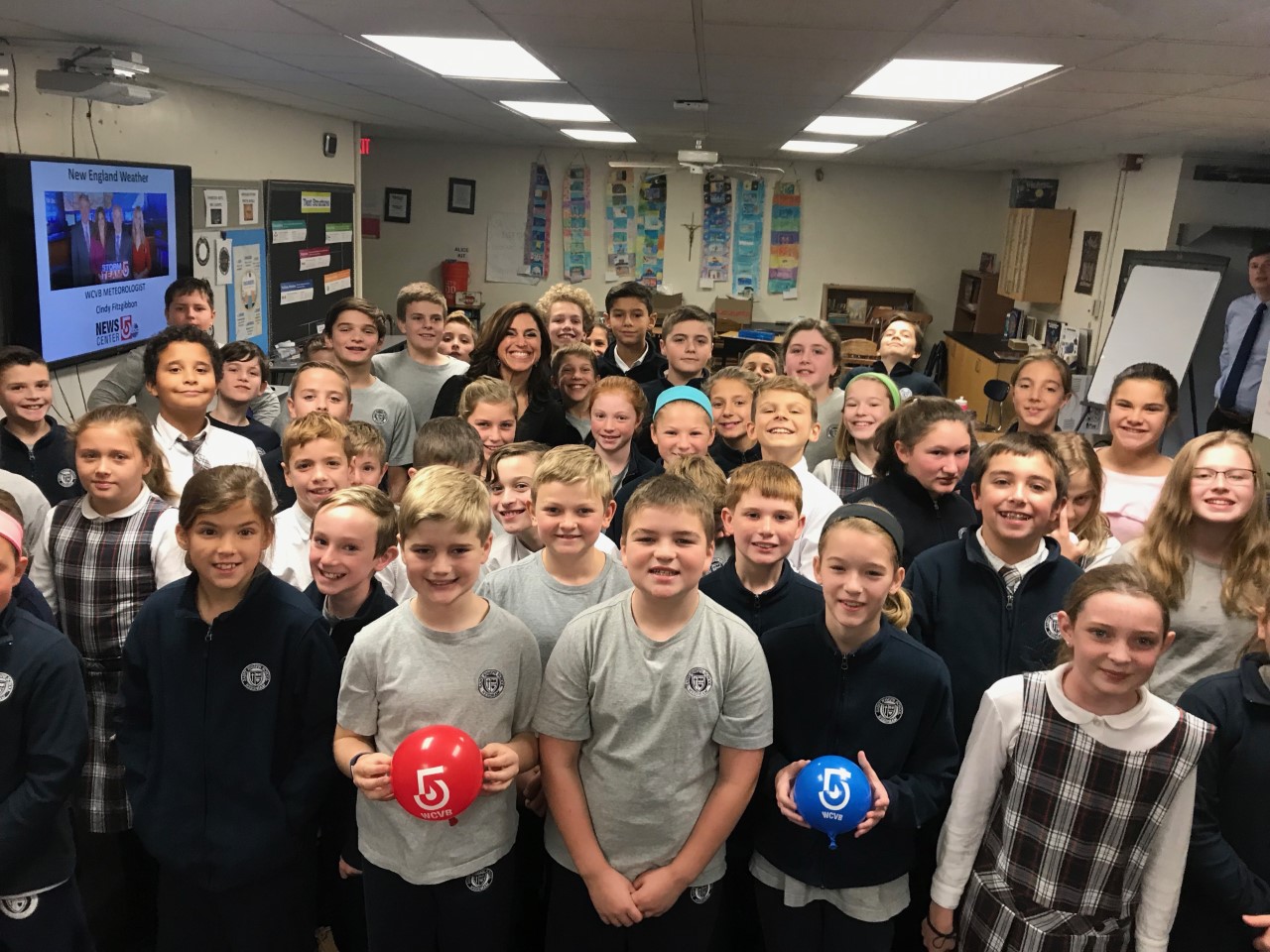 CHANNEL 5 METEOROLOGIST VISIT
We were delighted to have Cindy Fitzgibbons, meteorologist from WCVB-Channel 5 here this week teaching the fifth grade students about weather.
AFTER SCHOOL CLUBS
In today's red folder, you will be receiving After School Club packets for our second session. Kudos to the teachers for their creativity as there are several clubs to choose from, with some grades having more than others.  I would try and send the forms back on Monday, so that your child gets into his or her favorite and you don't have any disappointed munchkins.
529 PLANS
Rosanne Timmerman, Business Manager for St. Joseph Parish, wanted me to let you know that you are able to use monies from your 529 Plans for tuition at St. Joe's.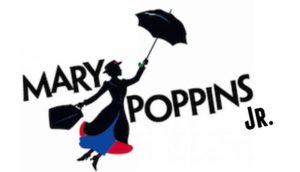 MARY POPPINS JR.
Thank you to the four moms that offered to help Mrs. Pratt with the choir books. She is going to follow up with you after Mary Poppins Jr.
The practices are getting longer and afterschool I can hearing the thespians singing away. Make sure to mark your calendar for the show whether on November 29th or 30th at 7:00 p.m. in the Kennedy Center (gym).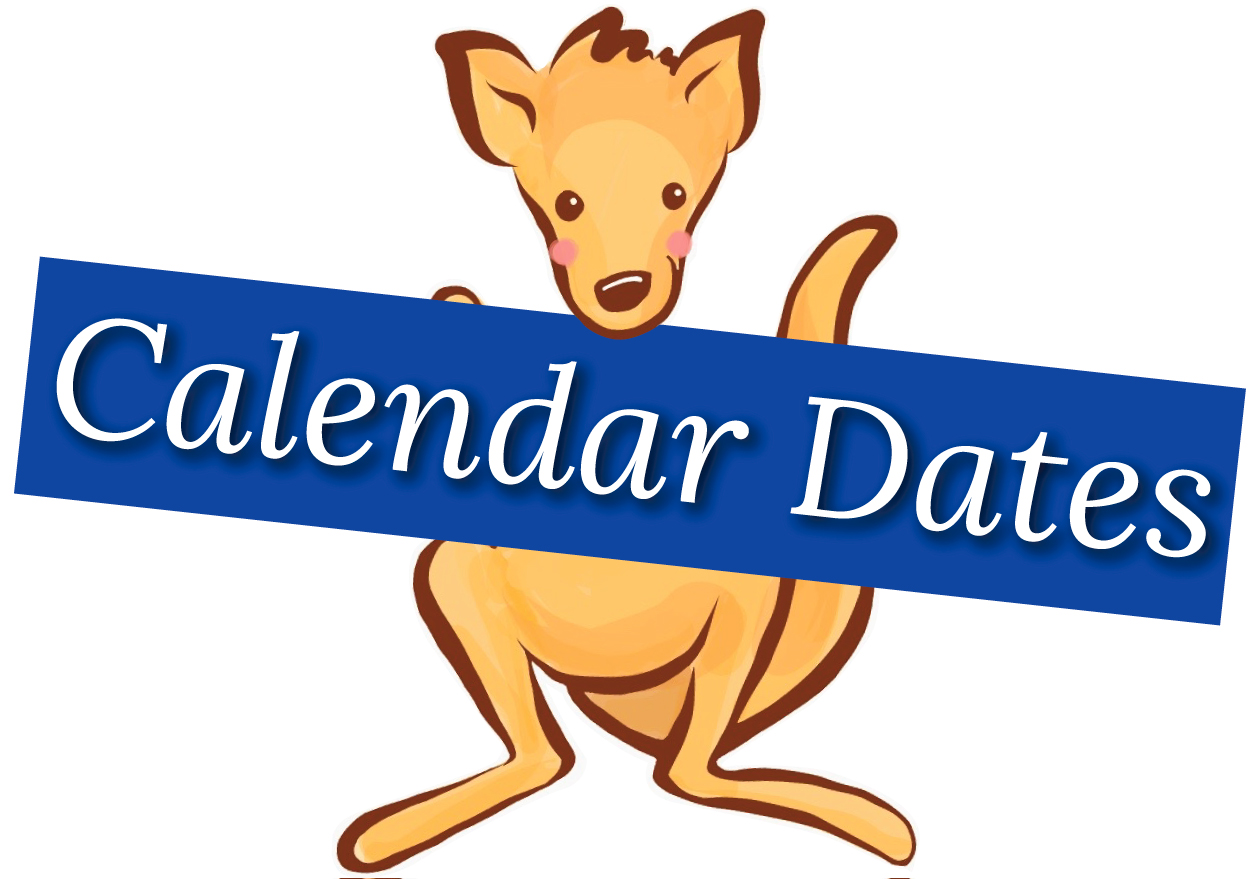 November 19th
End of Trimester
Food donations are due for our Thanksgiving baskets
November 20th
Thanksgiving Mass at 9:00 a.m.
November 21st-23rd
Thanksgiving break
November 29th and 30th
Mary Poppins Jr.
November 29th
Grade 3 Lunch Bunch
I Was A Third Grade Science Project by Mary Jane Auch
November 30th
The School Store is open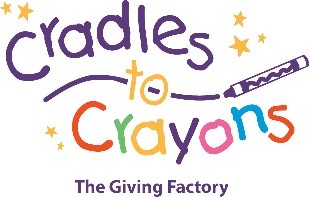 A NOTE FROM THE ST. JOSEPH FAMILY MINISTRY
In the spirit of this Thanksgiving season, we at St. Joseph Parish are called to help those in need. The St. Joseph Parish Family Ministry is hosting a drive to support Cradles to Crayons who provide for kids, ages birth to 18. Please help them collect new and gently used winter gear: sweaters, sweatshirts, hats, and gloves. 

Collections will take place at all masses on 11/17 & 11/18 in the Linse Room and on Religious Education Class days, Wednesday 11/14 an d Monday 11/19 in the elementary school cafeteria.

For questions, please email betsygoodband@gmail.com.
Happy Thanksgiving everyone! Warmest wishes for a wonderful and safe holiday with your family and friends.

Fondly,
Charlotte Kelly
Principal