December 10, 2018   •   Issue 17 
"Dear God, thank you for all you do. I am especially thankful for my mother as my birthday quickly approaches. Without her, I would not be here. Thank you for the change of seasons and the trees outside that provide us with oxygen. Thank you for the gifts you have given to us. Please watch over us as we find the perfect Christmas gifts for family members. Help us to remember that Christmas is not about what we receive, but rather, about what we give. It is the celebration of Jesus' birth that makes it a special season. Help us all to remember this as we look forward to Christmas. In Jesus' name we pray. Amen."
~ John, Grade 4 ~
Dear Parents,

It was a pleasure to see you at school on Thursday night and Friday for our Parent/Teacher conferences. From what I heard from you and from the teachers, the conferences went well. Please know that any time that you need to meet with your child's teacher, he/she is available.

The children are doing an excellent job keeping their focus on Advent during this busy time of the year. Both at school and at home there has been a plethora of Advent wreaths for the students to mark off the four weeks of Advent. As the little ones walk by the manger outside of my office, I often hear them talking about why Jesus is not in His crib and they talk to each other saying that He is not there because He will be born on Christmas day.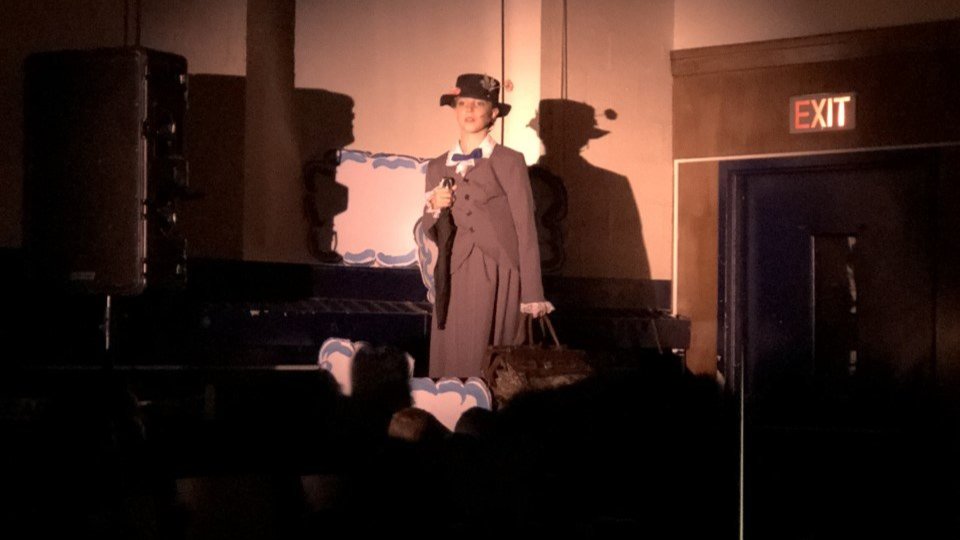 5TH GRADE PLAY
I want to congratulate our fifth-grade thespians for their outstanding performance of Mary Poppins Jr. My goodness, they are a talented bunch of children! The singing, the acting, the costumes, the scenery were all amazing! Of course, this was a hug undertaking for Mrs. Pratt, Miss Boland, and Miss McShane, as well as the army of parent volunteers that worked tirelessly as well. As you know, it was standing room only both nights and I want to thank all of you as well as the faculty and staff for coming out to support our students and our theatre arts program.
You may have heard that we are taking the fifth graders to Mary Poppins Returns on opening day, December 19th. I feel lucky to take the group as a gift to the children. Someone kindly and generously gave me some money over the summer and told me to use it as I saw fit, so it is a treat to be able to do something like this for the kiddos. They are VERY excited!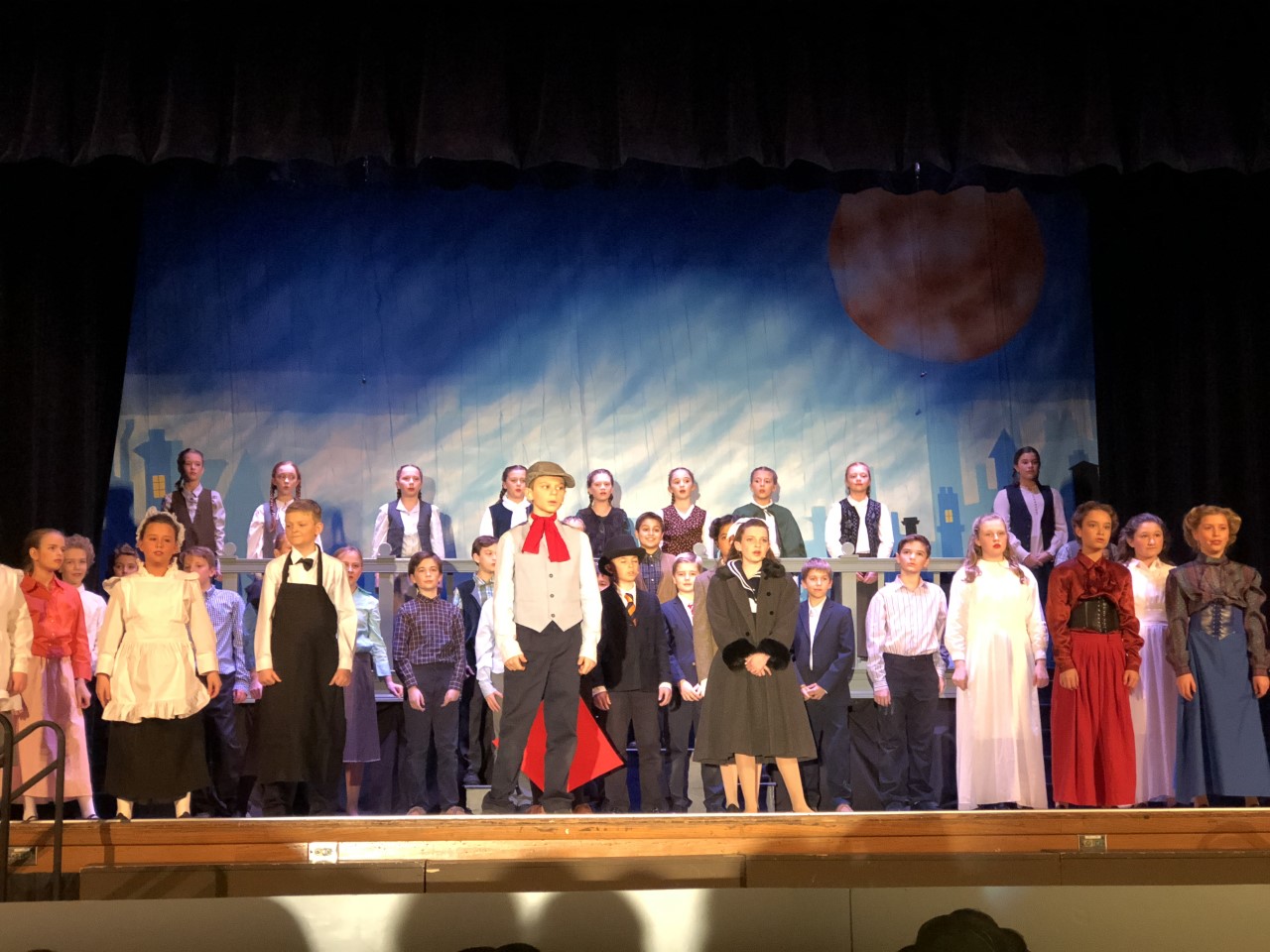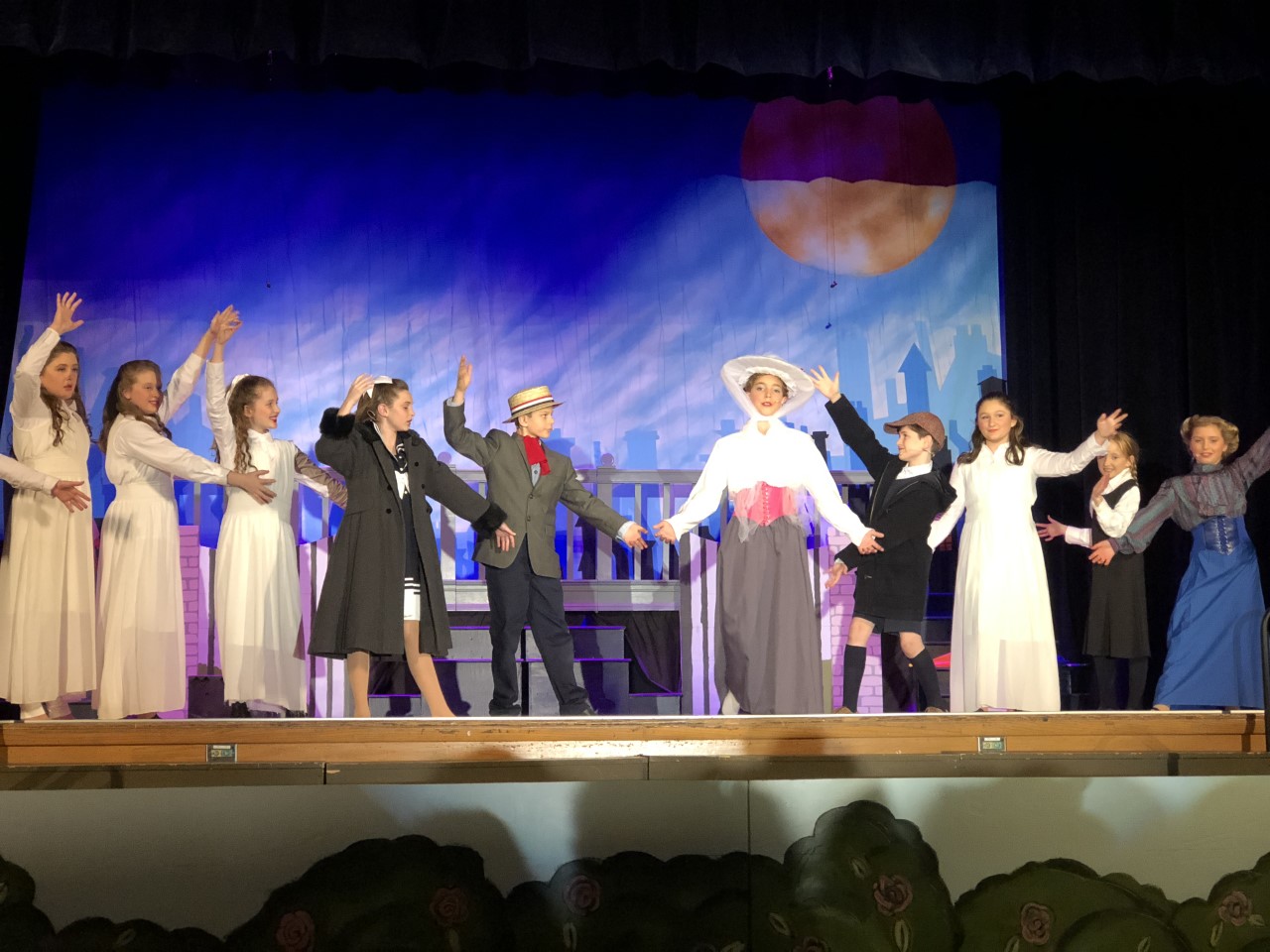 KINDERGARTEN NATIVITY
We are looking forward to the Kindergarten Nativity on Friday morning at 10:00 a.m. The children have been practicing their lines and songs since the day after Halloween, so they are ready!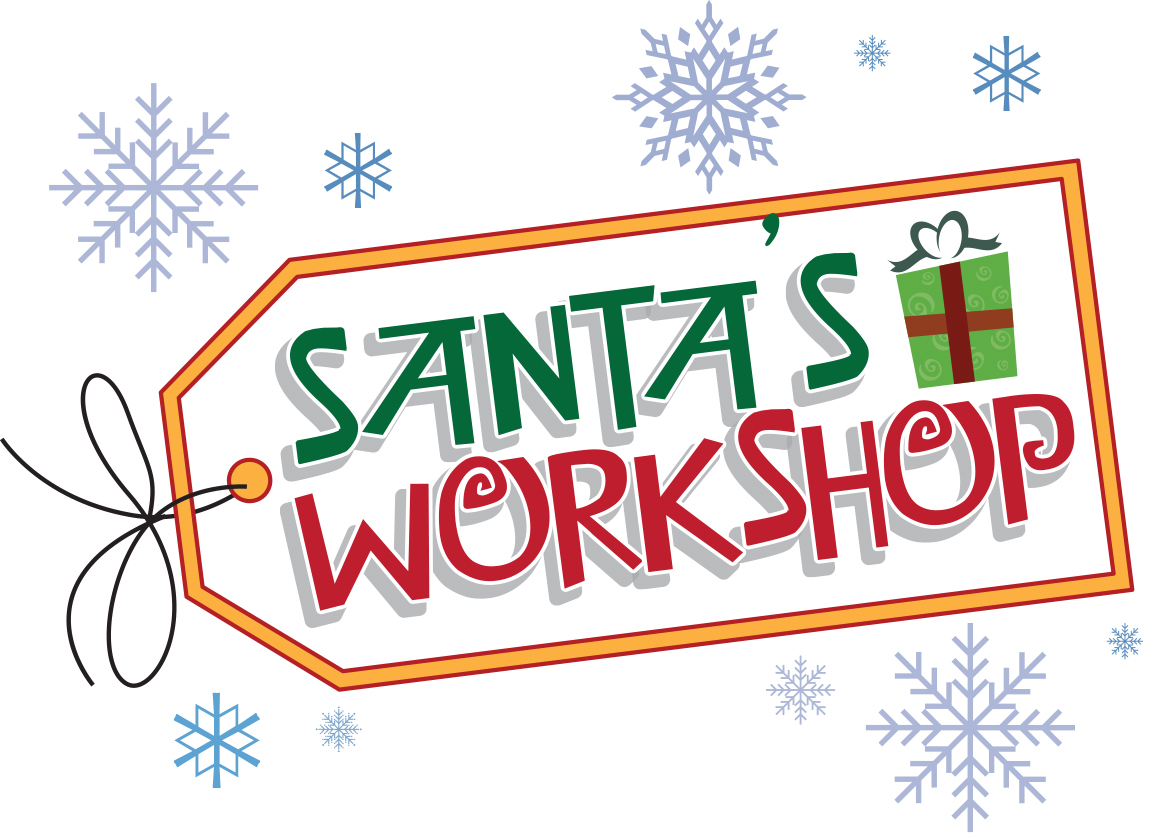 SANTA'S WORKSHOP
The Student Council has declared Santa's Workshop on December 19th as a pajama day for students and teachers alike! The caveat is that we will be collecting a $3.00 donation on Monday December 17th for Franciscan Hospital as they are in need of sensory materials for the children at the hospital. So, the donation is due on the 17th and pajamas may be worn on the 19th for Santa's Workshop. Thanks to Jen Engel, Nicola Dempsey, Theresa Gallagher, and Ellen Murphy for being our elves and getting everything ready.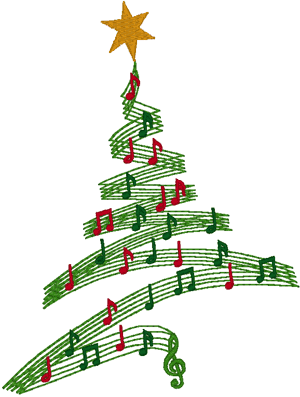 CHRISTMAS CONCERT
The Christmas Concert is fast approaching for the Band and the Choir. This year the concert will be held in the HUB. Our new risers just arrived on Friday! Students in the band and choir should wear their best "dress up clothes". The band members should arrive at 6:00 p.m. and the choir at 6:30 p.m. Everyone should use the back/gym door upon arrival. The concert is at 7:00 p.m. and all are welcome.

SJES CHRISTMAS CARDS
Thanks to Ms. Harris and the students for making Christmas cards for the homebound. Sharing the Christmas spirit is what it is all about!
WATER LEAK
You may have heard that the students in the big building had an adventure and ate lunch in the gym this past week one day. We had a bit of a leak and so we gave everyone placemats and they had a picnic lunch.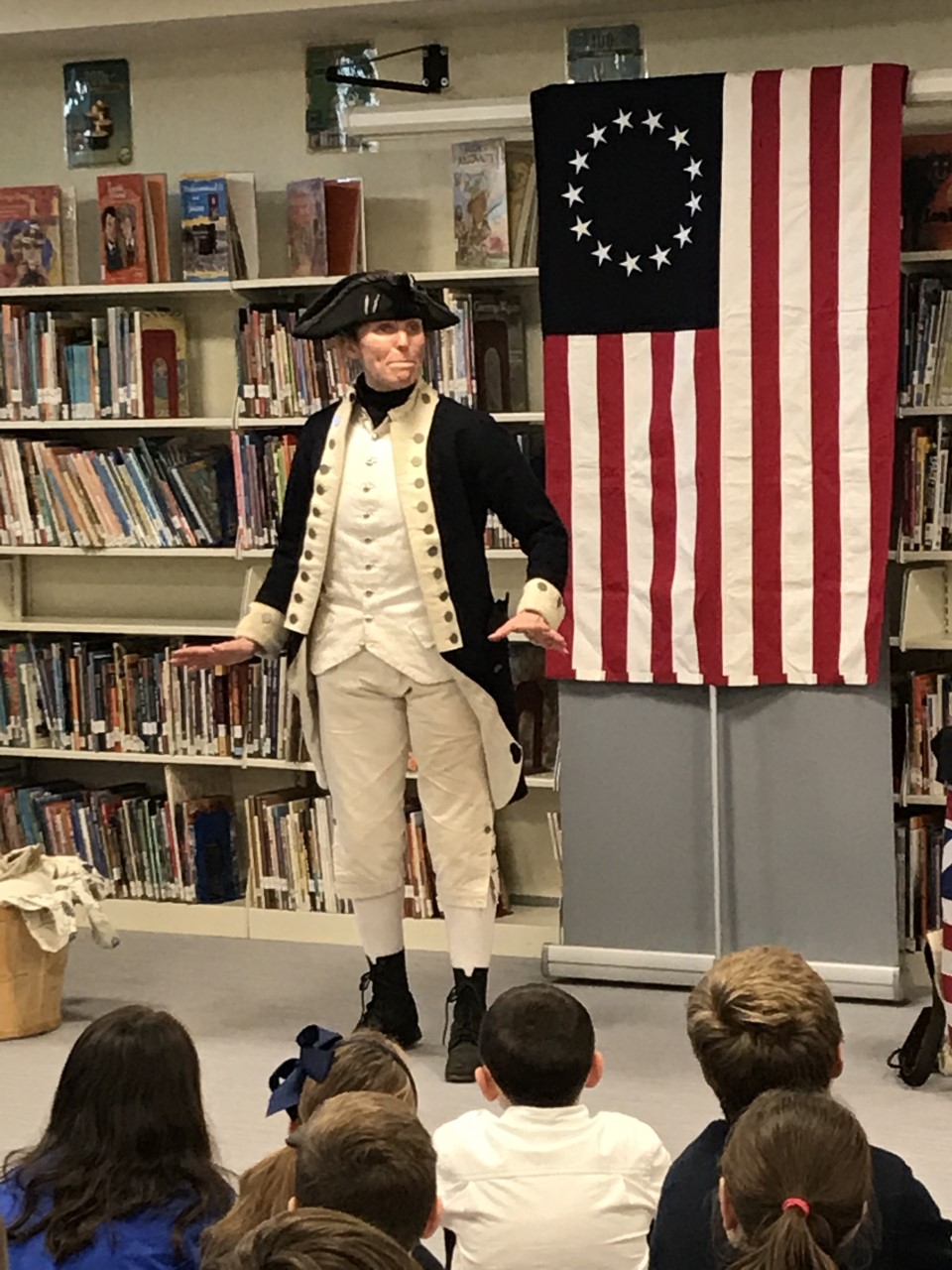 DEBORAH SAMPSON PRESENTATION
We were fortunate to have a wonderful cultural program last week when Deborah Sampson, the first woman to fight in and be honorably discharged from the American Military, captivated the audience in a living history program chronicling her life. She talked about how she dressed as a boy to serve in the 4th Massachusetts regiment of the Continental Army.
SHELTERED ENGLISH IMMERSION CLASS
Our last SEI (Sheltered English Immersion) class is this Wednesday night and I want to congratulate all my fellow classmates for working all day and then doing all the work for the class as well. It is a graduate level class, so it has been a lot of work, but we have learned a lot and had a few laughs along the way. Congratulations to Mrs. Solomon, Mrs. Vaughan, Mrs. Lalicata, Ms. Federico, Mrs. Curley, Mrs. Mannion, Mrs. Paulino, Mrs. Wescott, Miss Sullivan, Mrs. Fiumara, Ms. Harris, and from MHMS, Mrs. Jensen for being outstanding students!
KIDS HEALTHY MIND INITIATIVE
Thanks to those who attended the Kids Healthy Minds Initiative last week. It was a great opportunity for parents and parishioners to learn as well as to have questions answered about their own children.

WREATH SALE & CHRISTMAS DECOR
Thank you to Liz Nichols for organizing the Wreath Sale and to Susie Mitchell for purchasing the wreaths that decorate all our doors. Thanks to Nicole MacLaughlan for doing all the decorating outside both buildings for Christmas.
A FEW REMINDERS:
We will be collecting coats through January 6th for the Anton Kids for Coats drive.
Please send us your Christmas cards. The children are looking at them in the hallway and I think they are looking for theirs😊.
We are in desperate need for kindergarten lunch parents. The teachers are going days without any break at all, so any help you can give is much appreciated.
The MHMS Live Nativity in the upper church will be held on December 20th.
We like the children to get outside during recess so although it has been cold out, it has been sunny. Just a reminder to please send your children dressed appropriately with hats and gloves/mittens.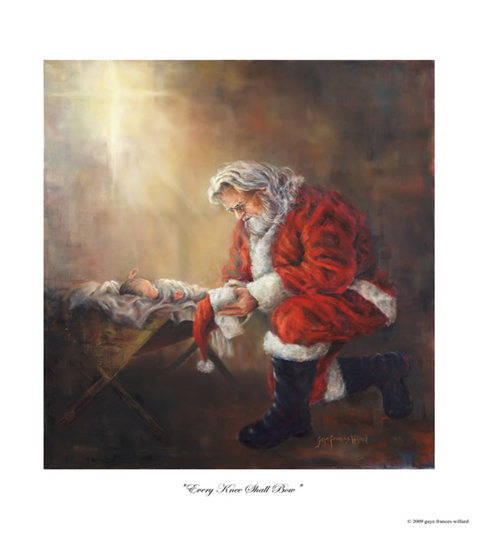 My dear precious Jesus, I did not mean to take your place,
I only bring toys and things and you bring love and grace.
People give me lists of wishes and hope that they came true;
But you hear prayers of the heart and promise your will to do.
Children try to be good and not to cry when I am coming to town;
But you love them unconditionally and that love will abound.
I leave only a bag of toys and temporary joy for a season;
But you leave a heart of love, full of purpose and reasons.
I have a lot of believers and what one might call fame;
But I never healed the blind or tried to help the lame.
I have rosy cheeks and a voice full of laughter;
But no nail-scarred hands or a promise of the hereafter.
You may find several of me in town or at a mall;
But there is only one omnipotent you, to answer a sinner's call.

And so, my dear precious Jesus, I kneel here to pray;
To worship and adore you on this, your holy birthday.
A perfect way to end this newsletter.

Have a great week everyone!

Warm regards,
Charlotte Kelly
Principal