December 17, 2018   •   Issue 18
"Dear God, please continue to guide us in our studies. In your image, please guide our minds to be positive so that our hearts can stay positive. As we continue in the Christmas season, help us to be grateful for all you have given us and to share our gifts with those less fortunate. Please pray for us this Advent season. May we all remember that Christmas is about the birth of your son, Jesus Christ, and strive to be more like him every day. Please help us to be kind mentally and physically. Lord, you are kind, merciful, and forgiving. I will give all of my worries and cares to you, for you care about me. Amen."
~ Jude, Grade 4 ~
Dear Parents,
It is hard to believe that this is the last newsletter of 2018! Needless, to say, we have been both busy and festive at school this past week and it promises to be the same this week as well.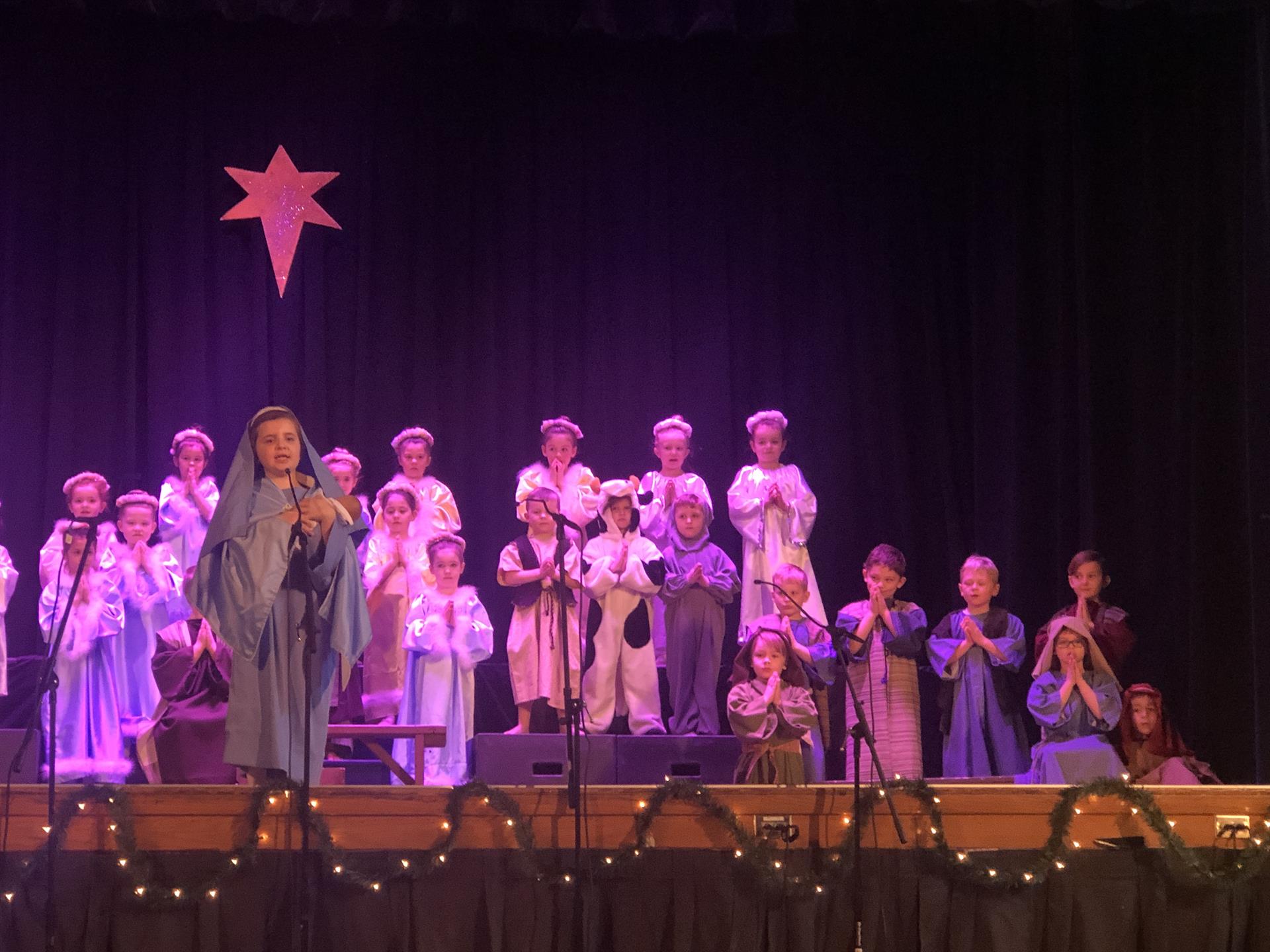 KINDERGARTEN NATIVITY
The Kindergarten Nativity was outstanding! It is such a wonderful tradition here at St. Joe's. The Kindergarten students shared with the school community on Thursday and then with their parents, grandparents, and special guests on Friday, the true meaning of Christmas, the birth of Jesus. Thank you to Miss Scott, Mrs. Lalicata, Miss Viscomi, Mrs. O'Brien, Mrs. Pratt, Mrs. Nedder, and Mrs. Walsh for all of their hard work.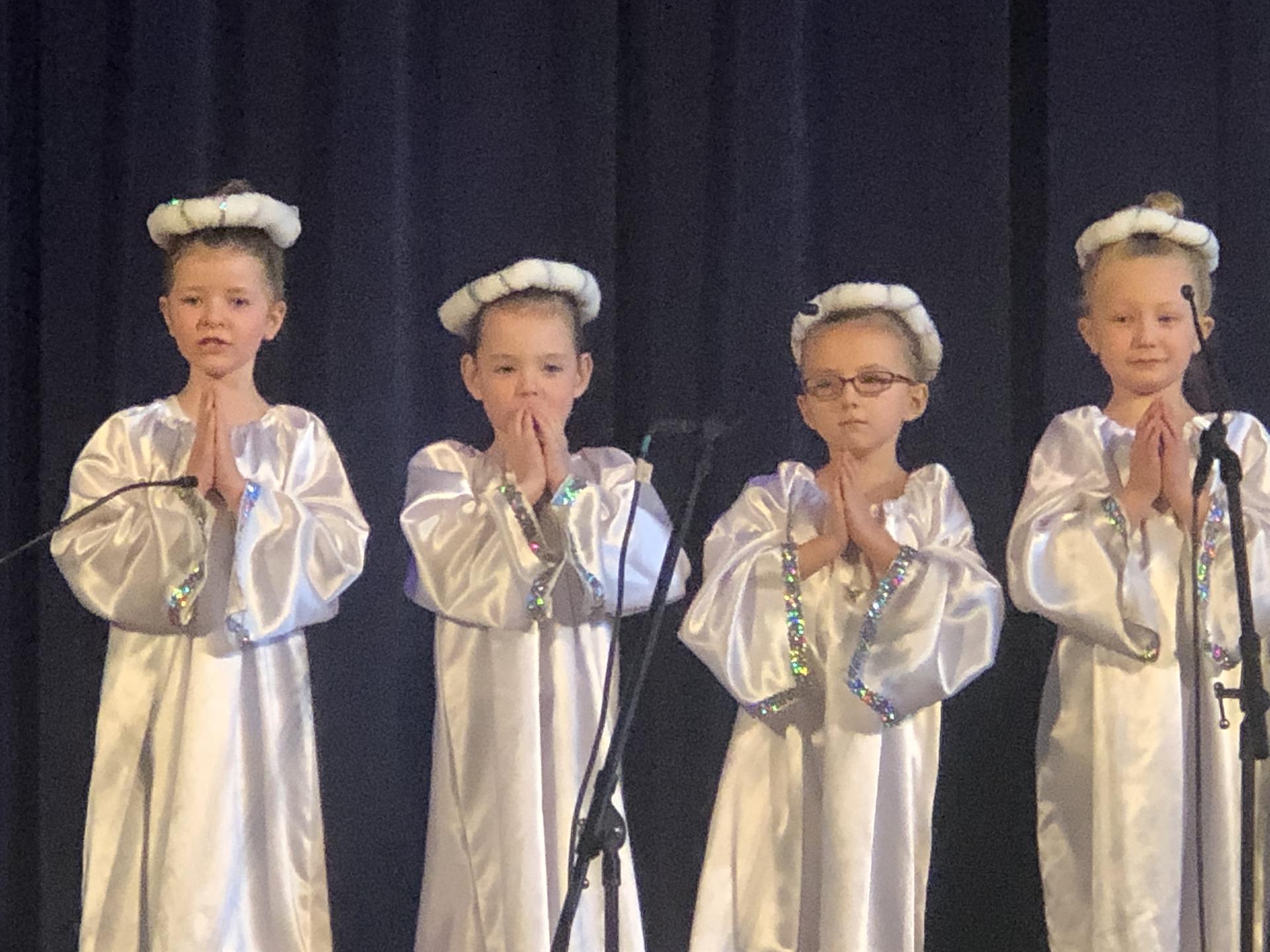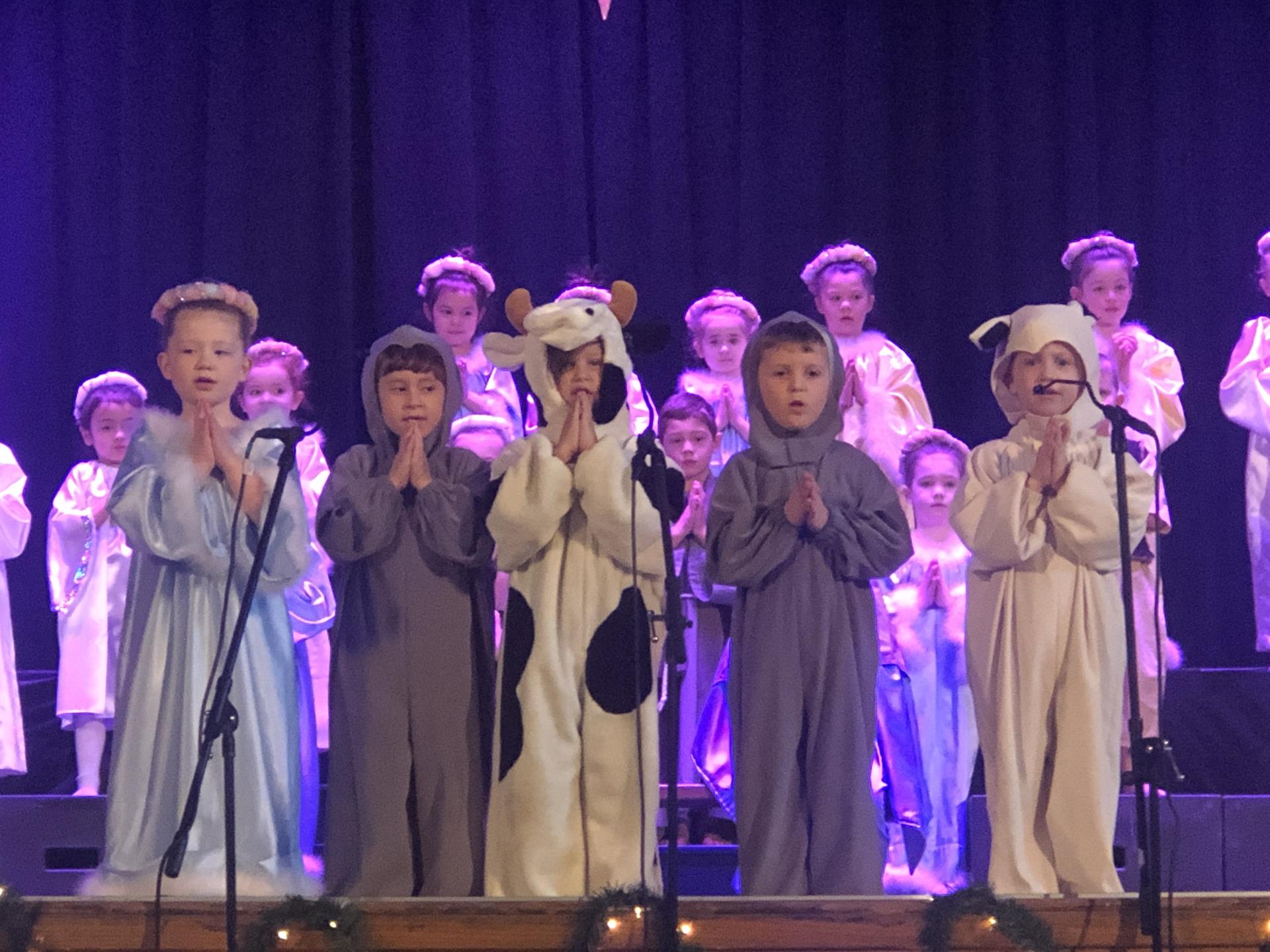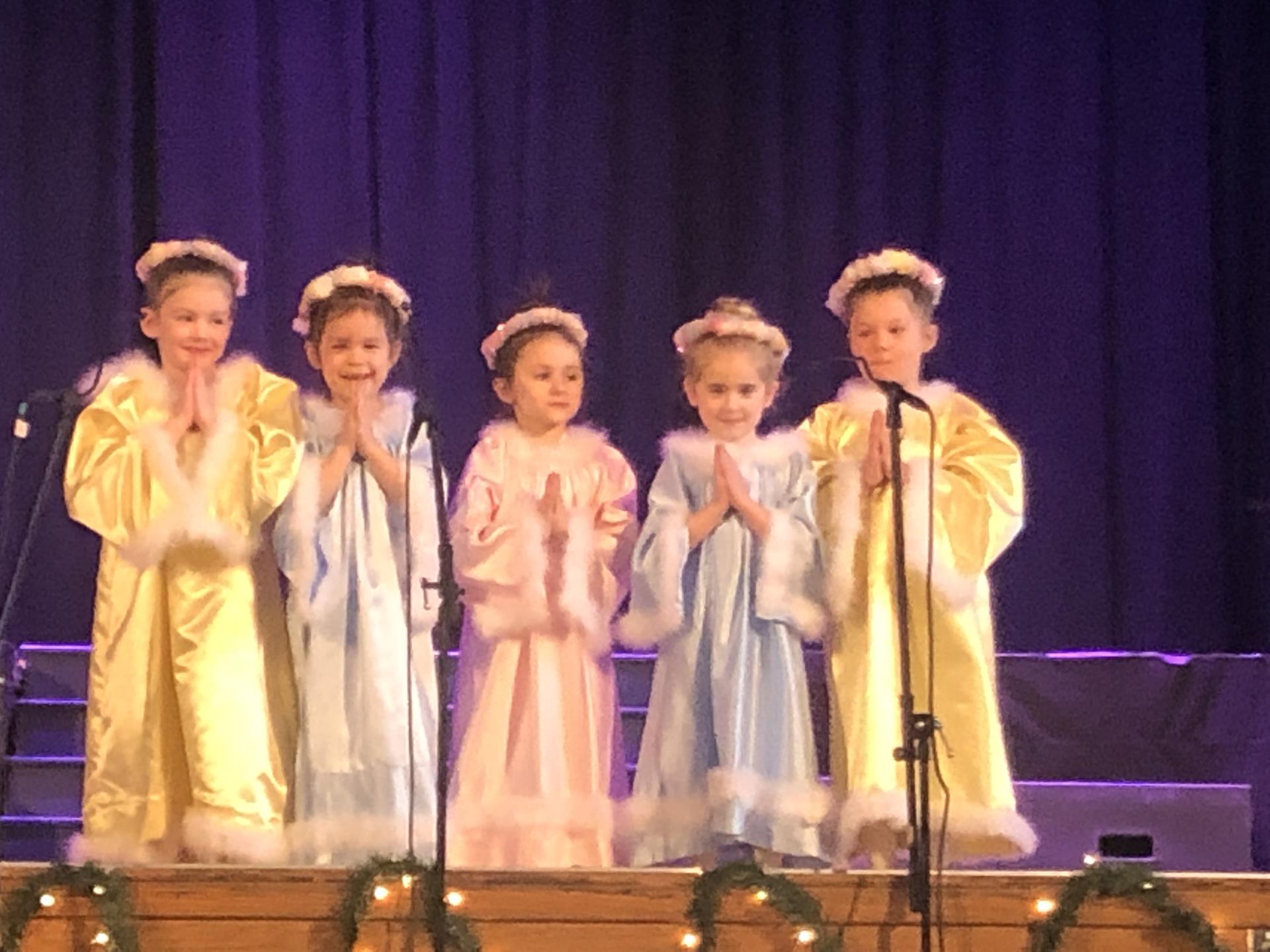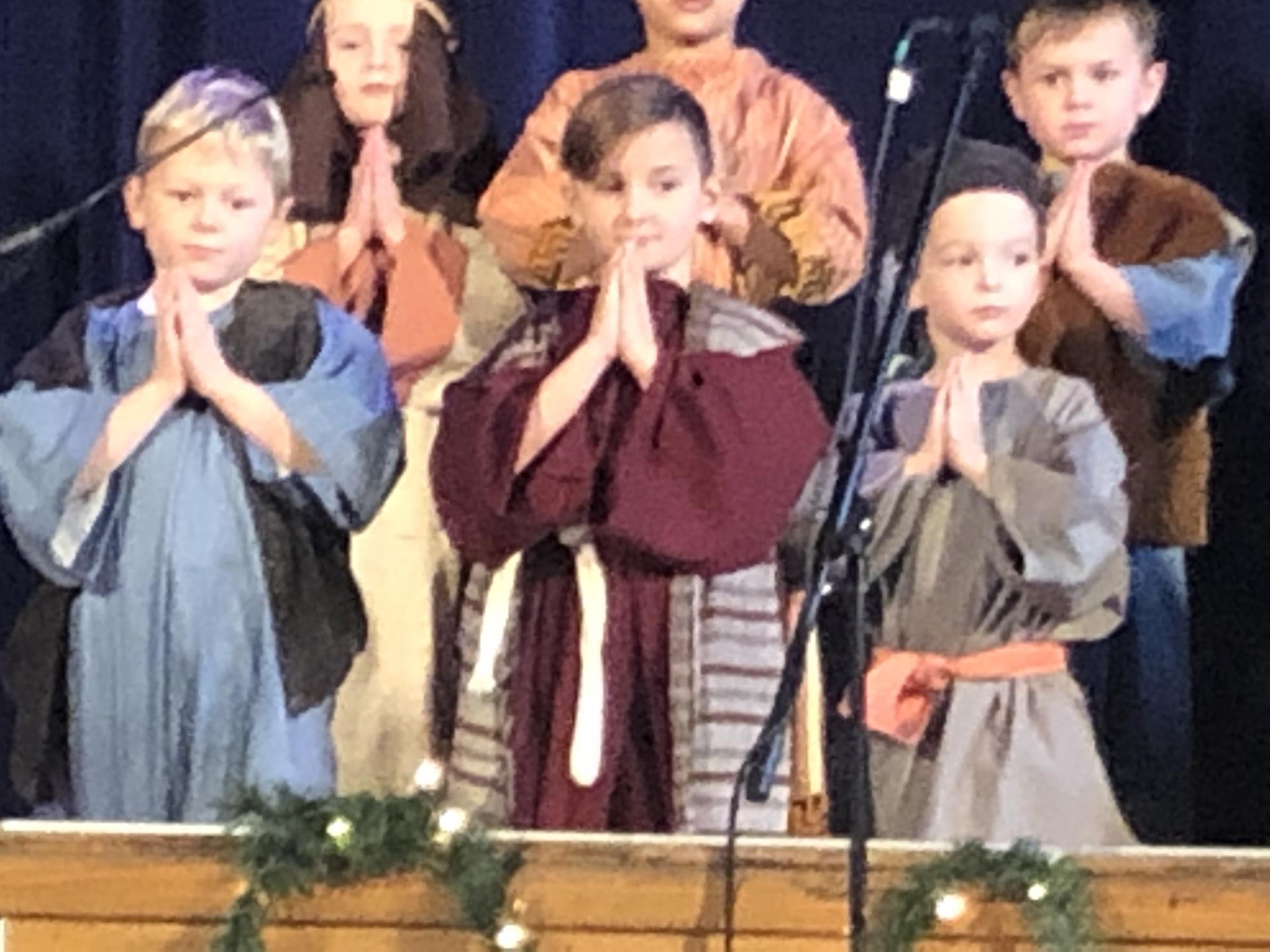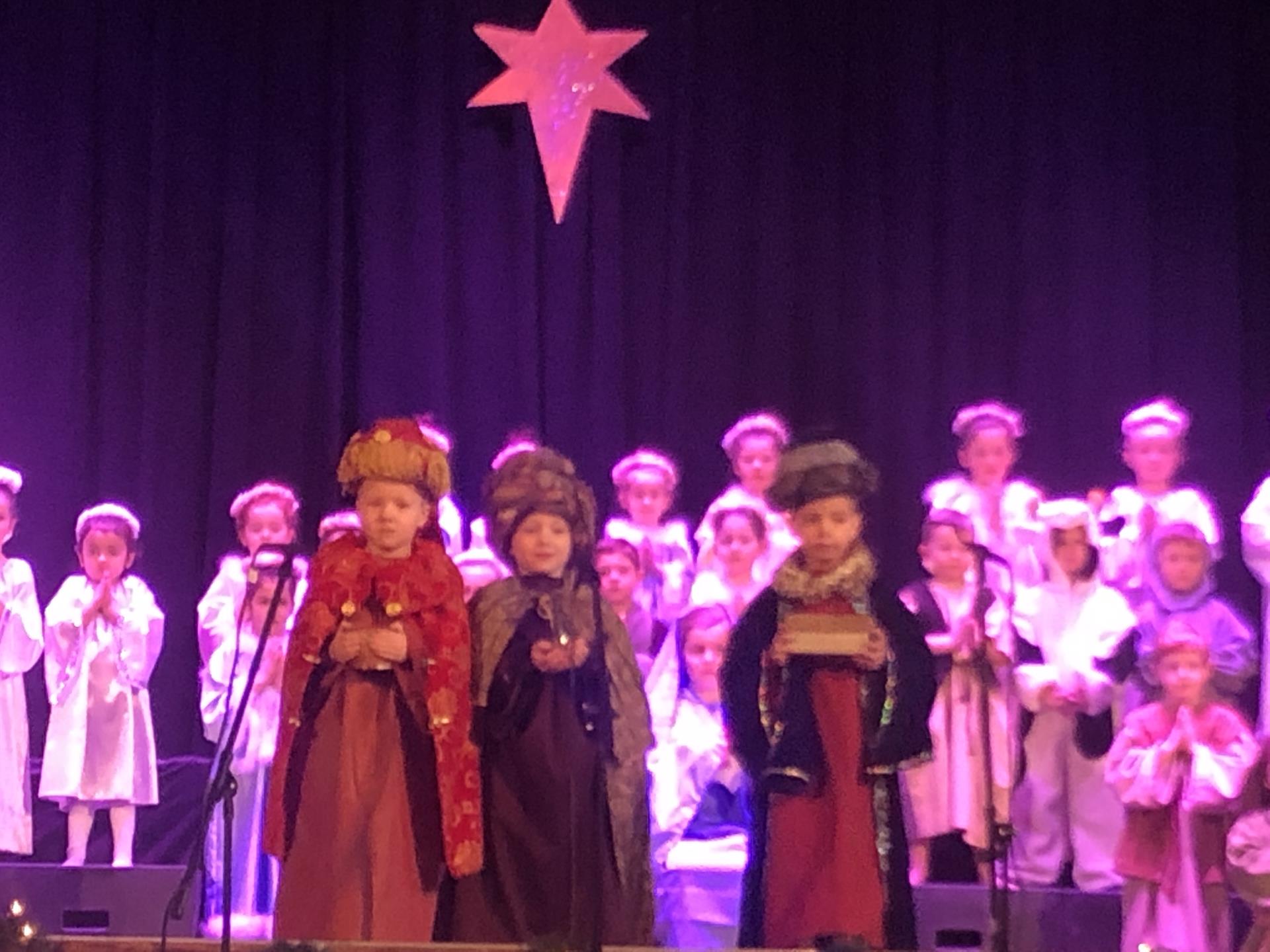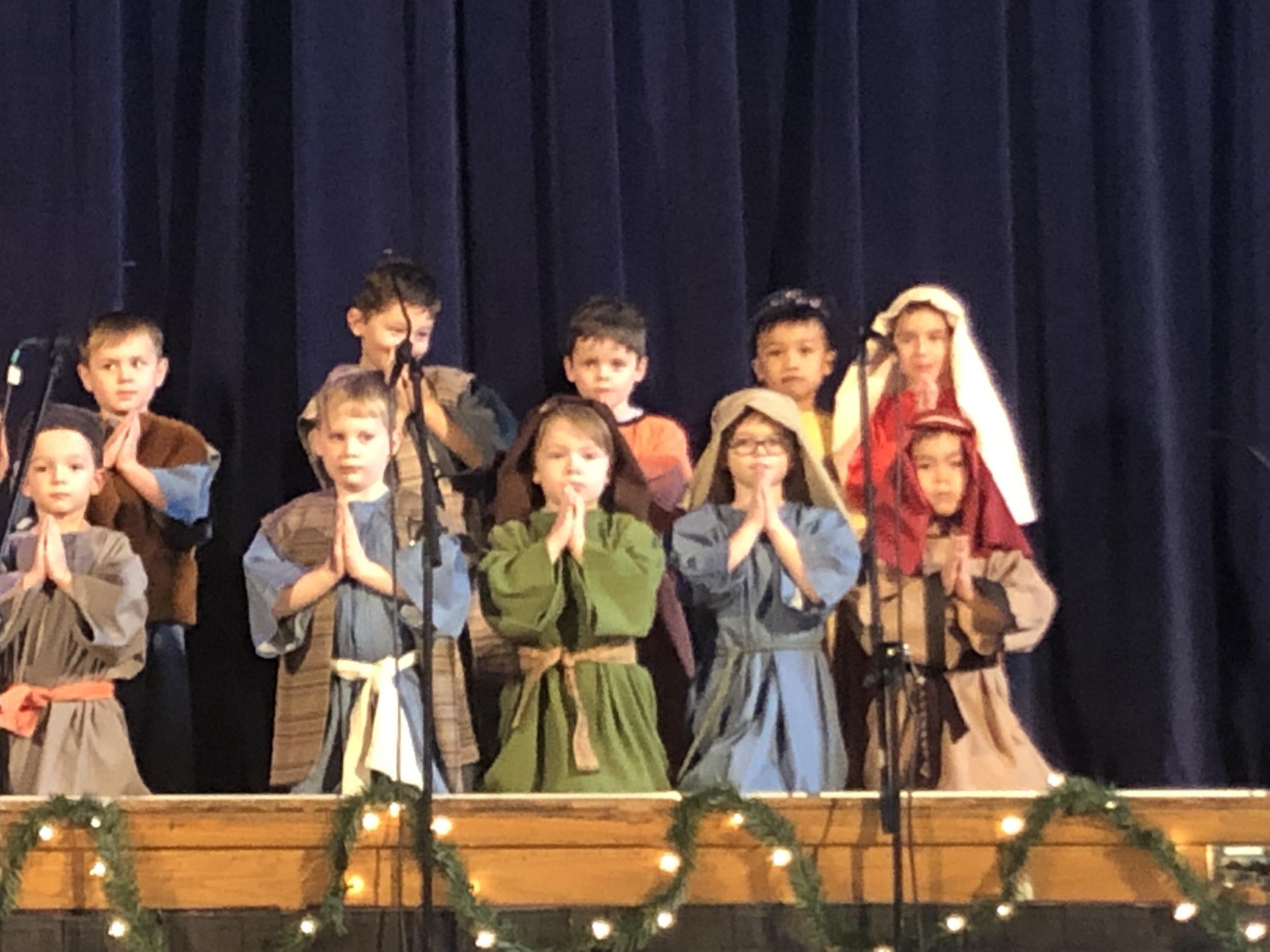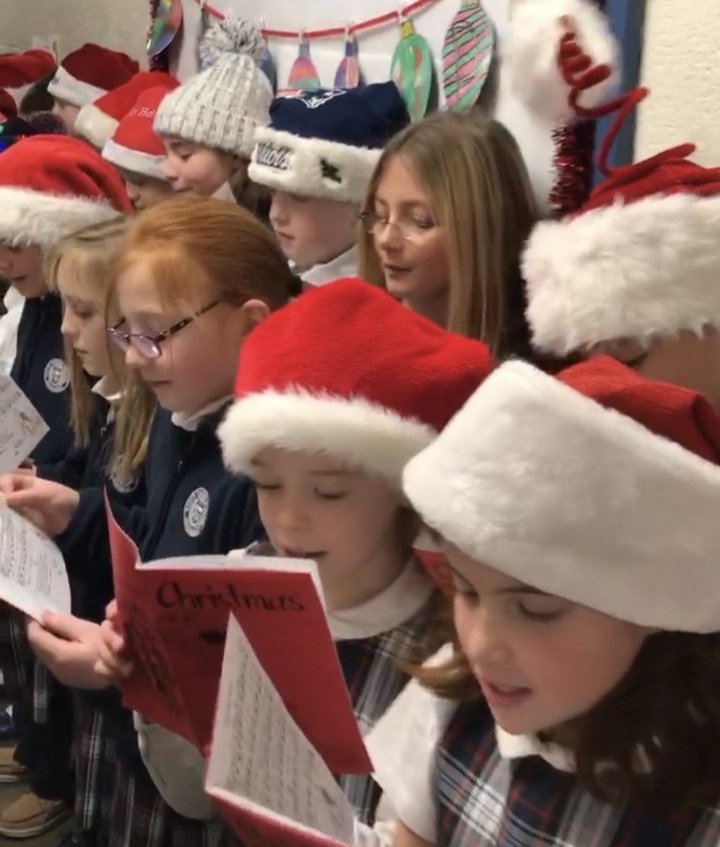 3RD GRADE CAROLERS
I want to thank the third-grade students and Miss Boland, Miss Doran, and Miss Horne for caroling while everyone was waiting for the Nativity.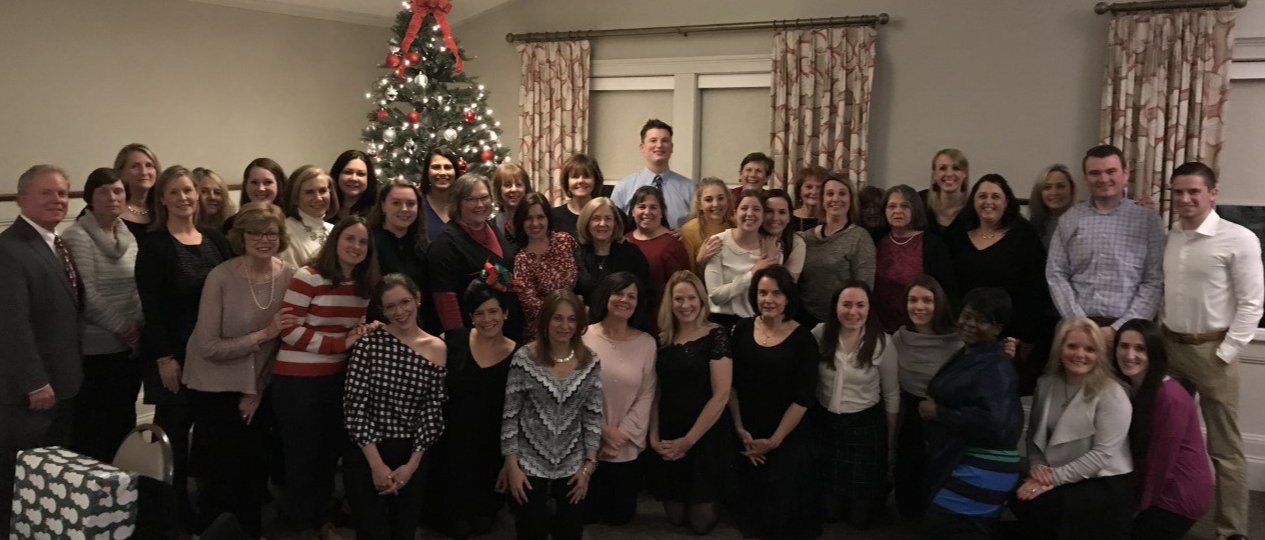 FACULTY CHRISTMAS PARTY
Last Thursday evening we gathered with all the members of the St. Joseph Parish staff, including SJES, MHMS, Priests, Religious Education, music ministry, and rectory staff for a lovely Christmas party and dinner at the Needham Gold Club. We had a great time and I want to thank Father Michael for hosting all of us.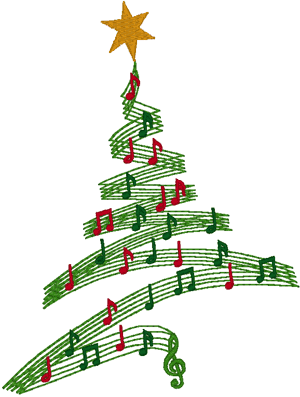 CHRISTMAS CONCERT
Tomorrow night, Tuesday, December 18th, the Christmas Concert will be held in the HUB at 7:00 p.m. Please join us and enter through the back (gym) door. We are looking forward to hearing the Choir and the Band perform.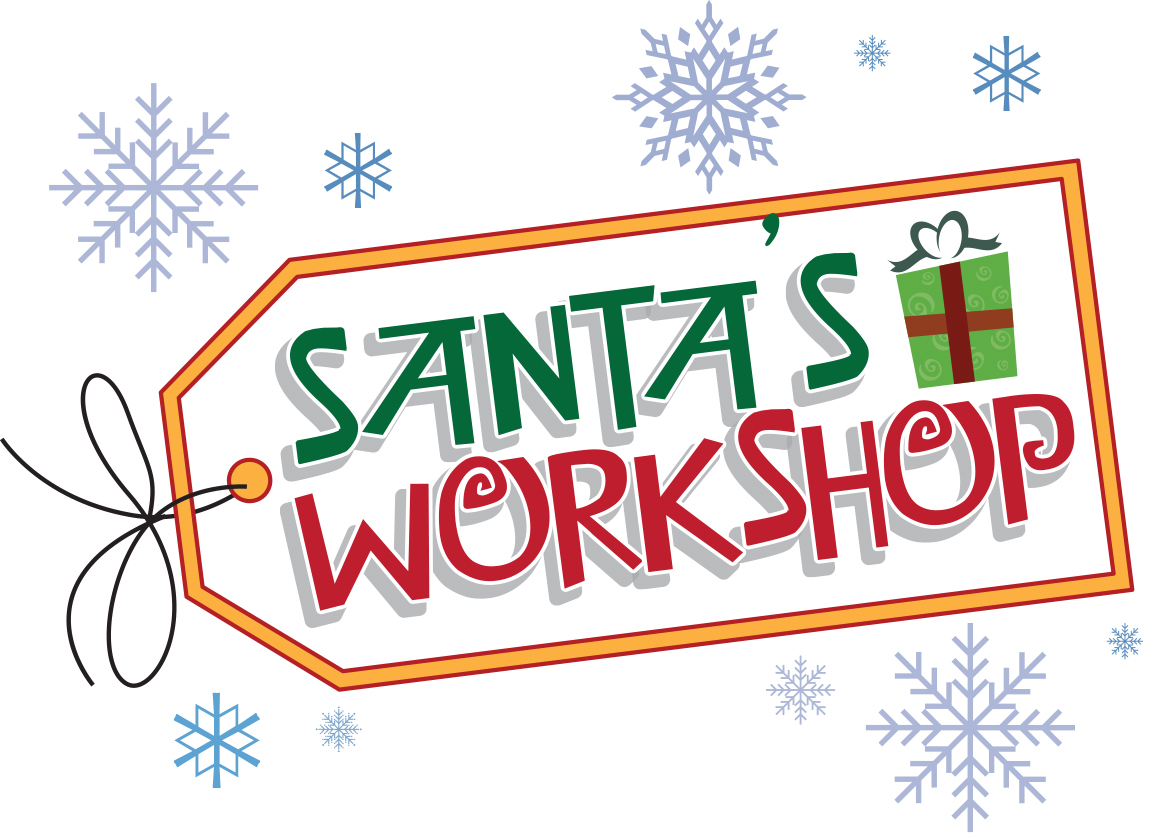 SANTA'S WORKSHOP
Santa's Workshop is on Wednesday and it is another one of our favorite days of the year. Students may wear their pajamas (adults too!) and shop at Santa's Workshop. I saw that the teachers mentioned all of the details in their blasts. If you have not yet sent in your $3.00 donation for Franciscan Hospital, please do so tomorrow (Tuesday) as we don't collect money on Wednesday. Franciscan Hospital needs sensory materials for the children that are going to be at the hospital over the holidays. We appreciate your support.
FACULTY CHRISTMAS BREAKFAST
On Thursday morning, we will be holding our annual Faculty Christmas Breakfast in the HUB at 7:30 a.m. It is another tradition that the faculty and staff really enjoy. There will be before care available but please make sure to enter through the back (gym) door. Mrs. Karen Hegarty, one of our substitute teachers will be working before care and will greet your child and they will play in the gym for before care. Mrs. Hegarty has been a substitute teacher for every grade level, so your children are very familiar with her. No one will be at the front door until 8:00 a.m. so please do not drop your child off at that door.
MHMS LIVE NATIVITY
If you are available, please join us on Thursday afternoon, as the eighth-grade students from MHMS perform a Live Nativity at 1:30 p.m. in the upper church. I can assure you, it is a fabulous way to go into the Christmas break.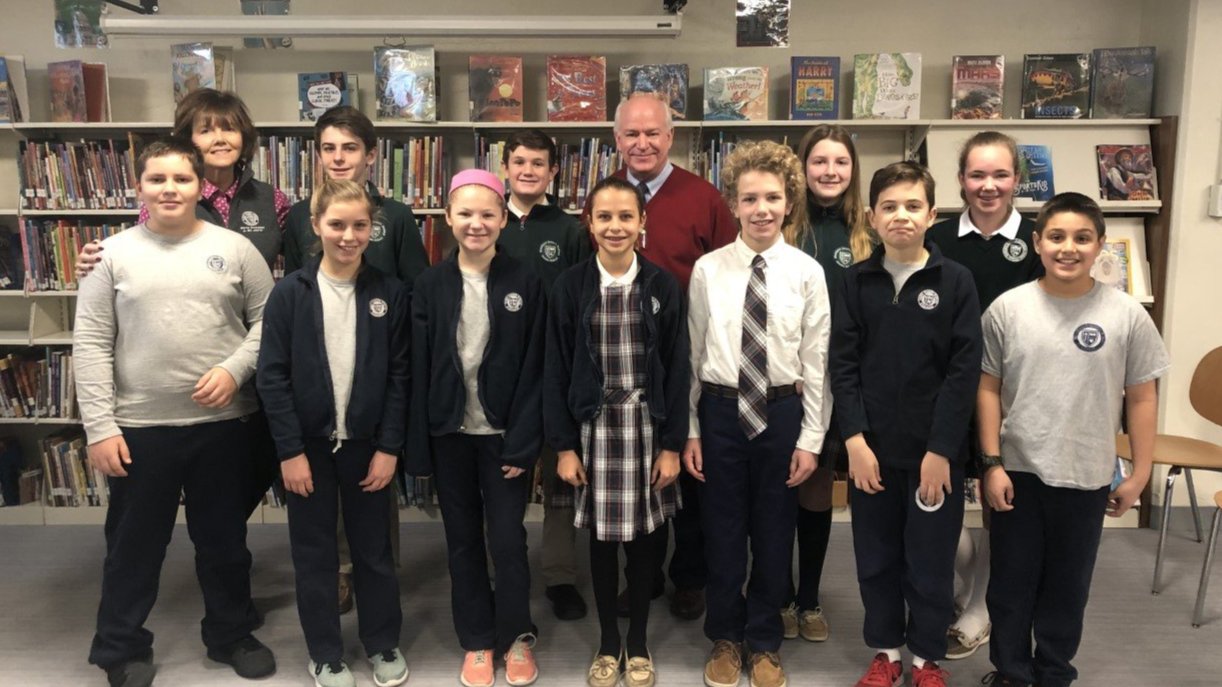 5TH GRADE LEADERSHIP SERIES: LEADERSHIP
On Thursday morning, Mr. Jay McDonald, Principal of MHMS, and four MHMS students came to speak to Grade 5 about leadership.  He spoke about how every day each of us is faced with decisions that need to be made; small decisions from what to eat for breakfast to bigger decisions like which school each should choose.  He emphasized that each of us is called to lead at some point and he brainstormed with students several different examples of how they can lead.  The four students from MHMS, all members of the MHMS Forensics team, shared their experiences about leadership. The students all talked about how the daily small decisions they make will form the people they become. The idea of training your brain to make good decisions was a common theme among the four speakers.  The students shared about peer pressure, and the real take away that each of us is in control of our own behavior and decisions.
On behalf of the faculty and staff, I want to wish you all a Merry Christmas and a Happy, Healthy New Year! School will resume on Wednesday, January 2, 2019!
Peace,
Charlotte Kelly
Principal