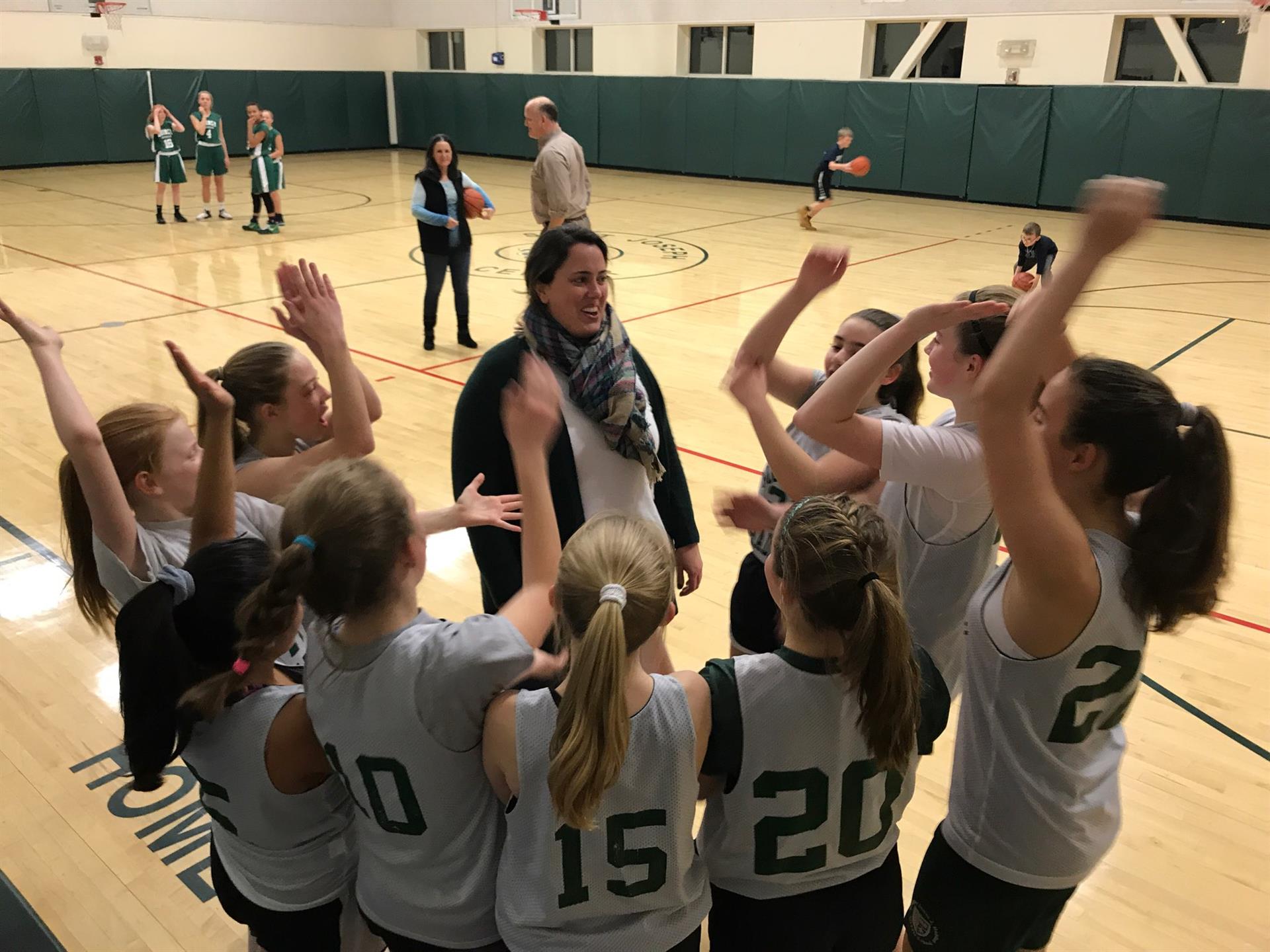 Our 8th Grade Girls Basketball team in action against Quincy Catholic this week. With six basketball teams there are plenty of chances to catch some Gator Hoops.Games are posted to the school calendar. Come on out and support your Gators!
Dear Friends….
Happy Belated New Year!
I believe etiquette allows us to wish "Happy New Year" until the first of February.
As usual, once Christmas and the vacation are over, the "New Year Express" takes off and we are well on our way to the February Break. In the meantime, the usual frenzy of academic requirements, after school activities and family activities fill our time.
January brings the reminder that decision making for the next school year is upon us. Our Eighth Graders eagerly wait the acceptances into high school, while our 6th and 7th graders and their families begin the process of reregistering for the 2019 – 2020 academic year.
I am happy to report that there has been an uptick in interest from the Newton and West Roxbury areas about MHMS and our stellar middle school program. We anticipate an increase in our total enrollment with the interest being shown from those areas as well as the usual transfer of the majority of 5th graders from SJES.
Catholic Schools Week, kicks off on Sunday, January 27 at the 9:30am parish Mass followed by our Winter Open House at Noon. Please help us celebrate the legacy of the Mission of Faith formation and Academic Excellence that is Monsignor Haddad Middle School.
I will be continuing my meetings with interested 6th grade parents to talk about your family's experience to date about MHMS. With your input, we can learn what we need to continue doing, do differently or stop doing so as to improve the middle school experience for your sons and daughters. Please see below for "pick-a-time" to reserve a spot.
Also, our winter fund raiser continues with the sale of the "February Fast Cash Calendars." Please support this fundraising opportunity. Families are asked to buy or sell $100.00 worth of the calendars. If each family meets this goal, we will easily surpass our goal of $10,000. Thanks for helping out.
So, as the "New Year Express"' races down the track, May I once again, offer the prayers of the faculty and staff to all of you for a New Year blessed with much health, happiness, success and love.
Sincerely,
Jay MacDonald
Principal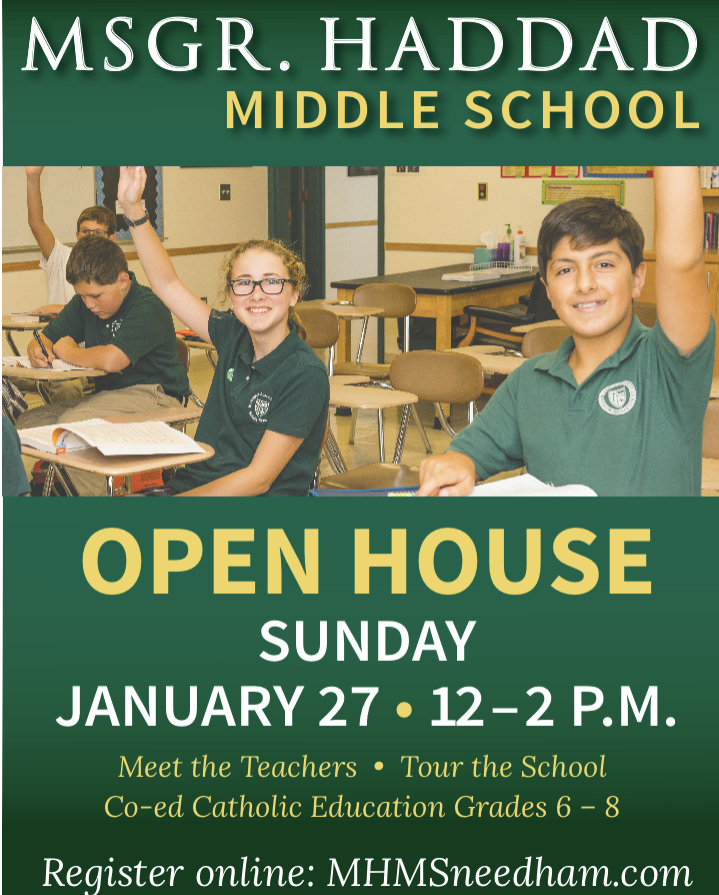 WINTER OPEN HOUSE JAN. 27, 12 - 2 PM
Please help spread the word about our  Winter Open House for prospective students on Sunday, January 27,12 - 2 pm. We are also happy to schedule personal tours another time if someone has a schedule conflict with the Open House date. SJES fifth graders - don't miss this chance to meet the teachers and tour the school!
REGISTRATION FOR 2019-2020 SCHOOL YEAR - SIGN UP NOW!
Registration is currently open for the 2019-2020 school year. We ask that you kindly reserve your spot as soon as possible to help facilitate our planning for next school year. As a reminder, all registration deposits received by February 1 will be eligible for a $150 tuition credit.
Also, please note the deadline to apply for financial support is March 15. All requests are reviewed annually and with complete discretion.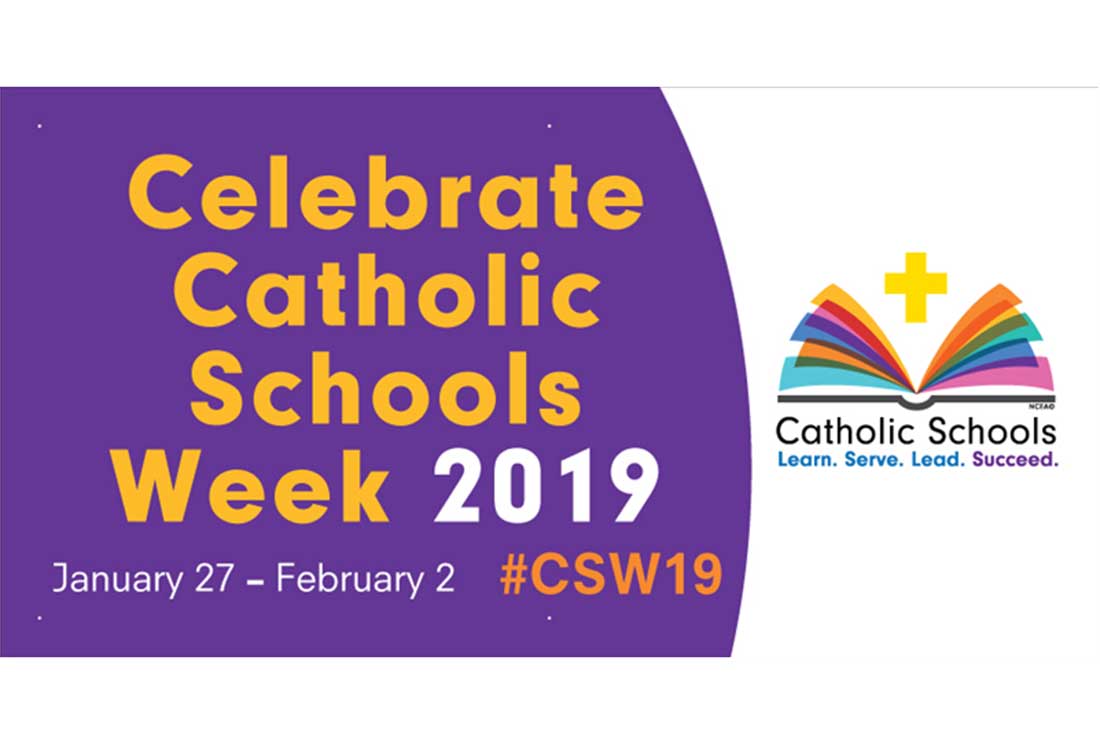 CATHOLIC SCHOOLS WEEK
Look for more information coming soon on Catholic Schools Week, but already lots of fun activities are planned. Including:
SJES/MHMS hosting the 9:30 am Sunday Mass at St. Joe's, including our joint school CSW choir directed by Ms. Spence.

Warrior Ice Skating on Tuesday, 1/29

7th Grade on BC TV for Daily Mass celebrated by Fr. Peter

Student Appreciation Day Friday, 2/1

January 14
7/8 girls Bball Practice
3 - 4:30 pm
January 15
Drama Rehearsal
2:45 - 4:30 pm
Jr/Sr Boys Bball Practice
2:45 - 4 pm
Junior Boys vs St. Bridget's
6 pm
MHMS Gym
January 16
Breakfast N' Books
7:40 am
Library
Drama Rehearsal
2:45 - 4:30 pm
8th Girls BBall vs. Sacred heart Weymouth
6 pm
MHMS Gym
January 17
Forensics
2:50- 4:05 pm
7th Girls BBall vs St. Francis Xavier
6:30 pm
MHMS Gym
January 18
CSW Choir Rehearsal
7:15 - 7:45 am
Early Release
Ski Club
January 19
6th Girls BBall@ S. Boston Catholic
3 pm
January 21
No School - MLK, Jr Day
January 22
Drama Rehearsal
2:45 - 4:30 pm
January 23
Drama Rehearsal
2:45 - 4:30 pm
6th Boys BBall vs St. John's
5:30 pm
MHMS Gym
8th Girls BBall @St. John's Canton
7pm
Jr Boys Bball vs. St. Catherine's
7:30 pm
MHMS Gym
January 24
X Block
1:45 pm
Forensics
2:50 - 4:05 pm
7th Girls BBall vs.St. Joseph Holbrook
6:30 pm
MHMS Gym
January 25
CSW Choir Rehearsal 
2:45 - 3:30 pm
Ski Club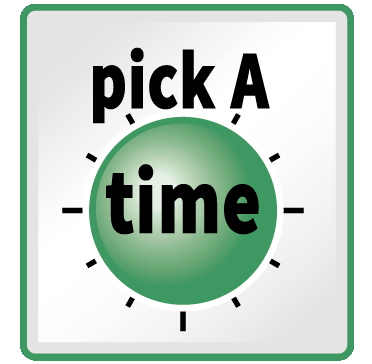 NEW PICK A TIMES FOR 6TH GRADE PARENTS FROM MR. MACDONALD
More spots are now available to sign up for your meeting with Mr. MacDonald. The dialogue has been very constructive and he has enjoyed getting to know your families better. Please access the schedule via the Pick A Time link below.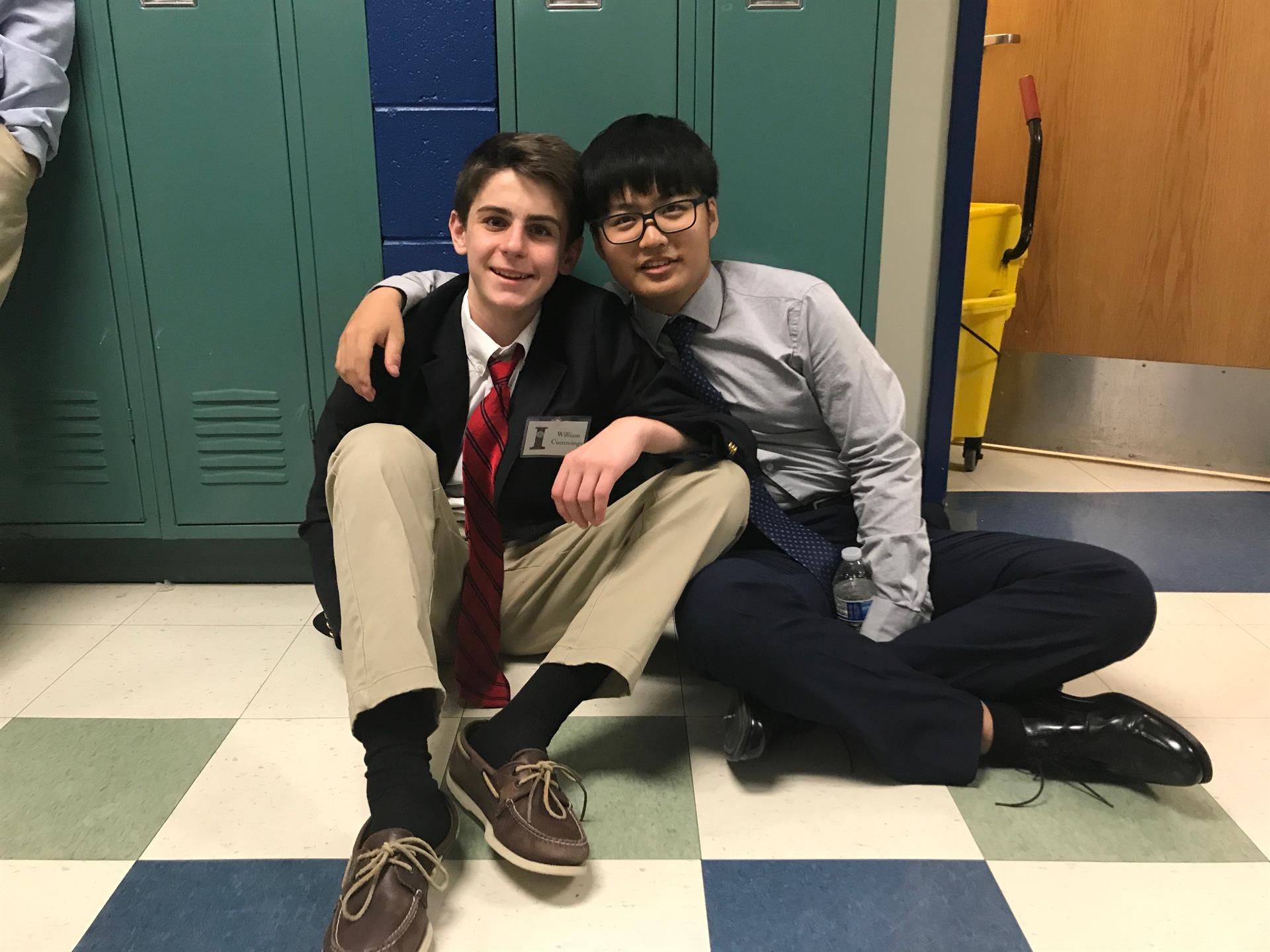 SPRING FORENSICS - LIMITED SPOTS AVAILABLE!
There are few  spots available for students in Grades 6- 8 interested in joining MHMS Forensics for the second half of the year at a prorated amount of $299. Covers a wide range of topics including refutation, rhetoric, impromptu speaking, acting, stand-up comedy, and much more!
Time: Thursdays, 2:50PM-4:05PM Days: 1/10, 1/17, 1/24, 1/31, 2/7, 2/14, 2/28, 3/2 (optional tournament) 3/7, 3/14, 3/21, 3/28, 4/4, 4/11, 4/25, 5/2, 5/9, 5/11 (optional tournament). 

WELCOME BACK MRS. KEELEY!
We are happy to report that our resource and 6th grade math teacher, Mrs. Esther Keeley, has returned to us after a 6 week medical leave. 
Mrs. Keeley is doing well and is thrilled to be back with us; however, as a follow up to her full-time leave, she will be back part-time between now and the February break. Mrs. Joan Cahalane, who has been a wonderful substitute and addition to the MHMS community, will continue to fill-in until Mrs. Keeley returns full-time. In addition to working with Mrs. Cahalane, Mrs. Keeley will be overseeing the "Math Games," which you can read about below as well as completing the requested recommendations for students and continuing the assessments of incoming 6th graders for the 2019-2020 school year.
Mrs. Keeley sends her thanks to the entire MHMS and St. Joseph Parish Community for all the cards, thoughts and prayers sent to her.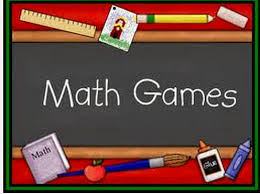 MATH GAMES
Oh, the Places You'll Go! shouts the title of a popular Dr. Seuss book. Our Math students in Grade 6 are embarking on a journey of creativity and design as they incorporate their newly acquired Math skills, along with others, in constructing and producing their own unique Math games!
This project allows students to discover exciting and innovative ways to review and challenge themselves and their peers. Whether working individually or in small groups, the sixth grade is eagerly embracing the challenge and promises to deliver a quality product that is both entertaining and educational. As Dr. Seuss says, "Life may be a 'Great Balancing Act', but through it all, 'There's fun to be done.'" … especially in Math! Be looking for these creations during Catholic Schools Week! - Mrs. Keeley

NATIONAL HISTORY DAY PROJECT VIEWING
On Wednesday, January 30, 1:15 - 2:15 pm the seventh grade National History Day Projects will be on display in the Dining Room.  This year's theme is Triumph & Tragedy in History. We invite all to come see the hard work of our students in what is a hallmark project of the seventh grade experience. Sixth grade families are especially encouraged to attend.
MHMS has a long tradition of success in the NHD program, sending 8 students over the past seven years to the national contest in Washington, DC and our own Ms. Spence being awarded the Bryan McSheffrey History Day Teacher of the Year, Junior Division in 2018. For more information on NHD and the success of MHMS students please visit

NO WINTER MAP TESTING
Winter MAP testing is optional by the Archdiocese and after careful discussion we have decided to focus instead on our usual curriculum and classwork.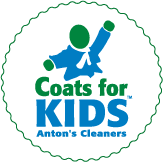 ANTON'S COAT FOR KIDS - THANK YOU!
Thanks to Elizabeth Murphy, Lori Ann Young, and Caroline Maloney for coordinating and all who donated to the drive "Coats for Kids." Our schools collected 278 coats for Coats for Kids. We are grateful for our generous community, and all those who volunteered to collect and drop off coats at Anton's Cleaners. Thank you!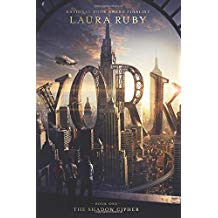 MHMS MOTHER-DAUGHTER BOOK CLUB
Please join us for the next meeting of the MHMS Mother-Daughter Book Club on February 7,
2019 at 6:30 p.m. We will be discussing York: The Shadow Cipher by Laura Ruby. This is the first book in what is supposed to be a great series. Remember, we always welcome everyone regardless of how far you get in the book (so long as you don't mind spoilers!). We will be meeting in the St. Joseph's Elementary School STREAM Lab. Hope you can make it to discuss the book and enjoy a few snacks! If you are planning on coming, please email Cathy Lombardo at csichol@yahoo.com or by cell
at 781-540-9814. Hope you can make it.

PARENT TALK HAPPIER KIDS LECTURE HOSTED BY ST. JOE'S, JAN. 24 - 7 - 8 PM
Parent Talk is thrilled to bring Pam Garramone, M.Ed., to speak to our community. In this program, parents can learn science-based strategies to help themselves and their kids feel happier and less stressed.
Research shows that Positive Psychology interventions can help children:
Improve academic performance
Manage negative emotions
Engage in more positive behaviors
Build resilience and optimism
Relieve anxiety and stress

Pam Garramone, M.Ed. Positive Psychology Speaker, Life Coach and Founder, Thrive Now Boston. She speaks, writes and trains on the topic of happiness for productivity and peak performance. She has won numerous awards including the MIAA Wellness Partner of the Year Award.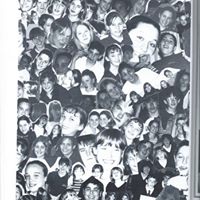 CALLING ALL ALUMNI!
The St. Joseph Parish Development Office is in the process updating their school alumni information. If you are an SJES and/or MHMS alum please help us by updating your current contact information.

FEBRUARY FAST CASH CALENDARS
Just a few weeks left to sell Fast Cash calendars!
Students who sell 5 calendars receive 1 Free Tag Day
Students who sell 10 calendars receive 2 Free Tag Days
Top Seller in each school will win $100.00
Top Homeroom in each school will win a Lunch of choice.
As of now the top homeroom is 8B and top selling students are Kirsten Meyers, Molly Friedman, and Grace Lynch.
NEEDHAM BOYS LACROSSE
Registration for the 2019 Needham Boys Youth Lacrosse is now OPEN! 
It is not too late to register or to start playing a new spring sport.  Needham Boys Lacrosse is looking for new and returning players for the 2019 spring season. To register please visit our website: www.needhamboyslacrosse.com and click "Register Online". 
Registration will be open through Jan. 31st. Boys 5th Grade through 8th Grade, A and B teams will have- 2 midweek practices and 1 weekend game
 
Please email with any questions: needhamlacrosse@gmail.com
THEOLOGY OF THE BODY RETREAT
The Archdiocese of Boston Respect Life Education Office presents A Theology of the Body Retreat by Sr. Helena Burns, fsp. The TOB Retreat is for Adults 18+ and overnight & commuter options available.
Tentative Weekend Retreat Schedule
Friday Night: Arrival and check-in for overnight guests: 5:30pm-6:30pm. Retreat Program: Sr. Helena Burns: 7:00pm-9:00pm.
Saturday & Sunday Program: Sr. Helena Burns: 10:00am-3:00pm.
*3 Meals offered on both Saturday & Sunday. No Friday meals available.
*Mass Daily
*Saturday Evening: 7:00pm: Eucharistic Adoration/Confessions/Rosary.
Click here for more info and to register.
DIABETES FUNDRAISER - SAVE THE DATE
Please keep in your prayers this weekend all the second grade students in St. Joe's Elementary and St. Joseph Parish Religious Ed who are receiving their First Reconciliation this weekend.
Here is the link for the professional Nativity photographs taken by Alison Borrelli. Families may download them at no charge or order professional quality prints at a discount. 
MHMS will continue to utilize both JP Pride and Lands End as uniform providers next year.
Catholic Women's Club at St. Joseph - Women of St. Joseph's Parish are invited to join the newly forming Catholic Women's Club whose mission is to offer opportunities for spiritual formation, service and social events. First meeting 1/13 from 2:00 to 3:00 in the Middle School Dining room.
Our 7th graders will be celebrating Mass on TV during Catholic Schools week at BCTV on Thursday, January 31.
The SJES 4th grade play this May will be Aristocats. We can't wait to see these kids on stage!
MHMS IS FULLY CONNECTED
Please like us on Facebook, and follow us on Twitter @MHMSGators, Instagram, and LinkedIn to stay abreast of the latest news.

BRENDAN JULIAN, MHMS '15 CM '19 EARNS ALL-AMERICAN DEBATE HONORS
Congratulations to Catholic Memorial senior Brendan Julian for receiving All-American Debate honors.from the National Speech and Debate Association. Julian is second in Massachusetts of all high school students for cumulative points. To learn more please see: