January 15, 2019   •   Issue 21 
"Dear Heavenly Father, thank you for the wonderful Christmas season. Thank you for the gift of family and friends. As we move into the new year, help people to strive to be a better community. During this cold winter season, help the poor to keep warm and help us to share with the less fortunate. Help the people in the hospital that are sick go home to their families. Amen. "
~ Jack, Grade 4 ~
Dear Families,
I write with exciting news! The Catholic Schools Office has shared their Predictability Index of the 63 elementary schools in the Archdiocese of Boston. It included results of meeting targets in the key areas of Mission and Catholic Identity, Academic Excellence, Operational Vitality and Finances. Saint Joseph Elementary School received the highest rating given, a green rating! Fifteen schools were assessed green, thirty-three schools were assessed at yellow, and fifteen schools were assessed at red. Our rating is truly a reflection of the work and support of the faculty and staff, Father Michael and Father Peter, the Consultative Board, the PSA, and all of you.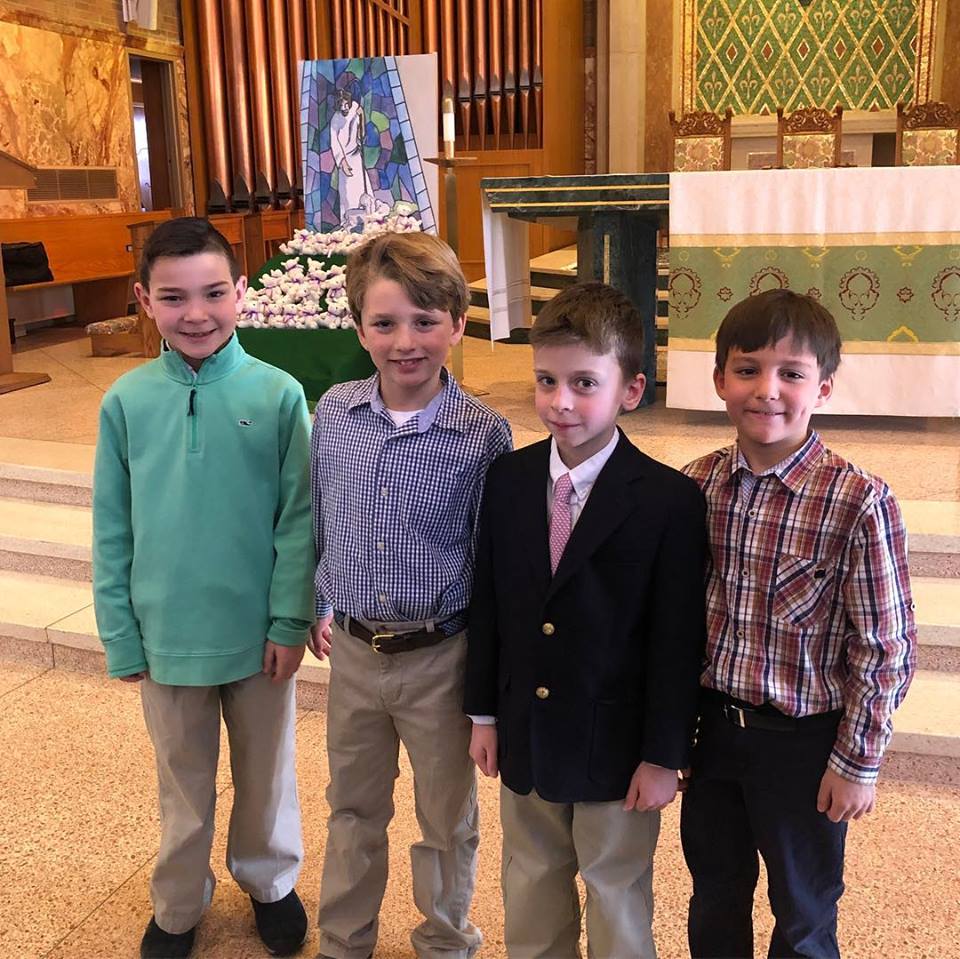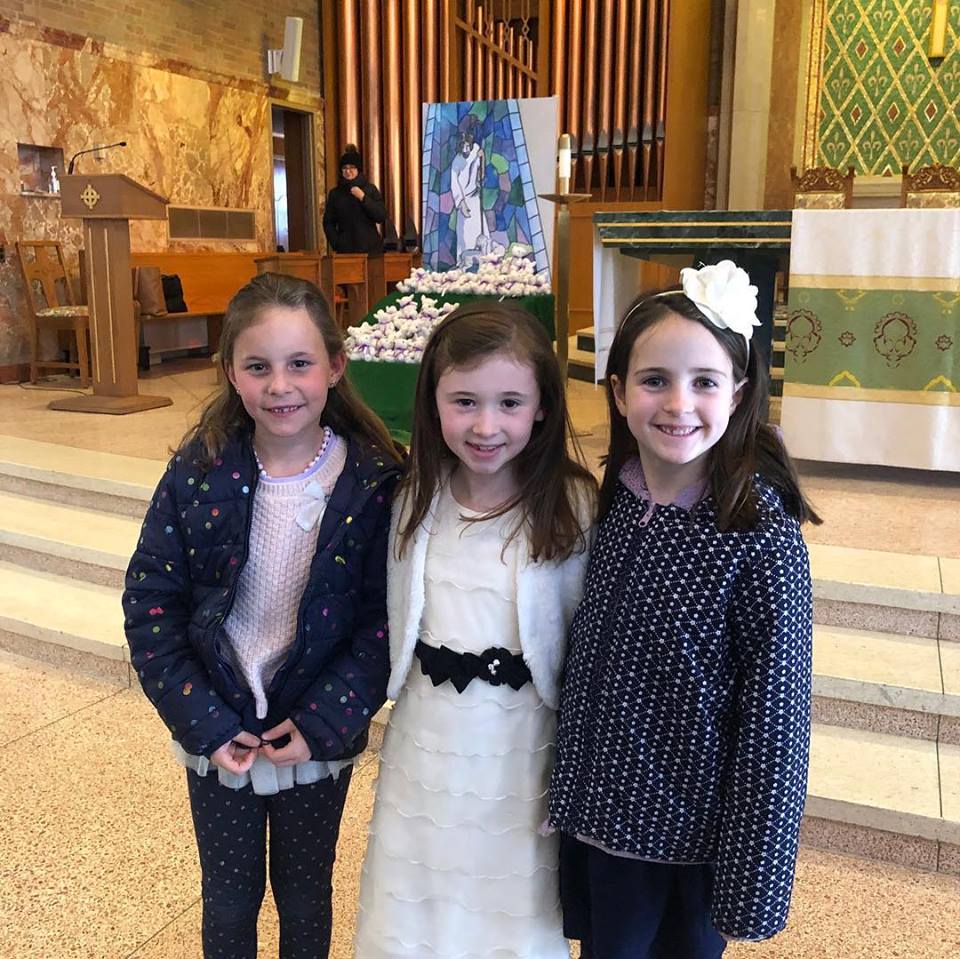 FIRST RECONCILIATION
On Saturday, our second-grade students received their First Reconciliation. The children expressed that they were both nervous and excited, but all the children did well. Thank you to Mrs. Mannion, Mrs. Paulino, and Mrs. Wescott for preparing the children. Also, Mrs. Banda teaches religious education to second grade students as part of the Faith Formation program, so she was there as well. Thank you to Melissa Harrigan and Debbie Coyle, as they coordinated the program and day.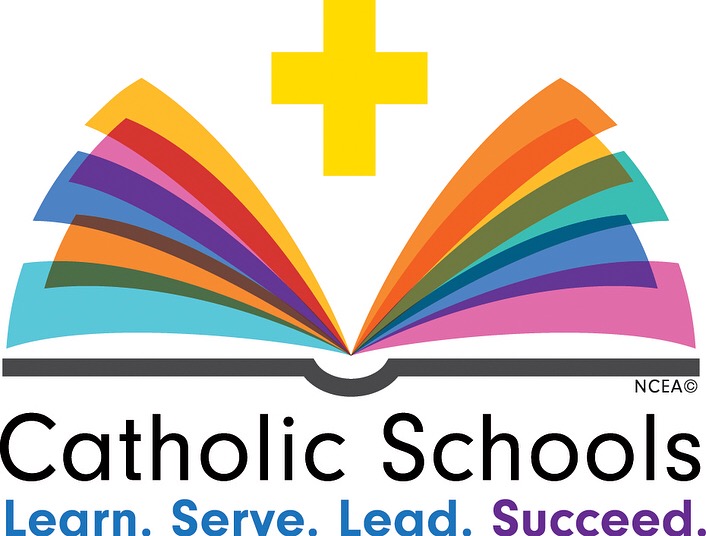 CATHOLIC SCHOOLS WEEK
The details are set for Catholic Schools Week and you will receive a separate E-notify of the particulars this Thursday and then a one-page summary in your red Friday folders on January 25th. It is a busy week, so please note all the activities on your calendars. Thank you to Caroline Maloney and Liz Fennell for coordinating the events for us.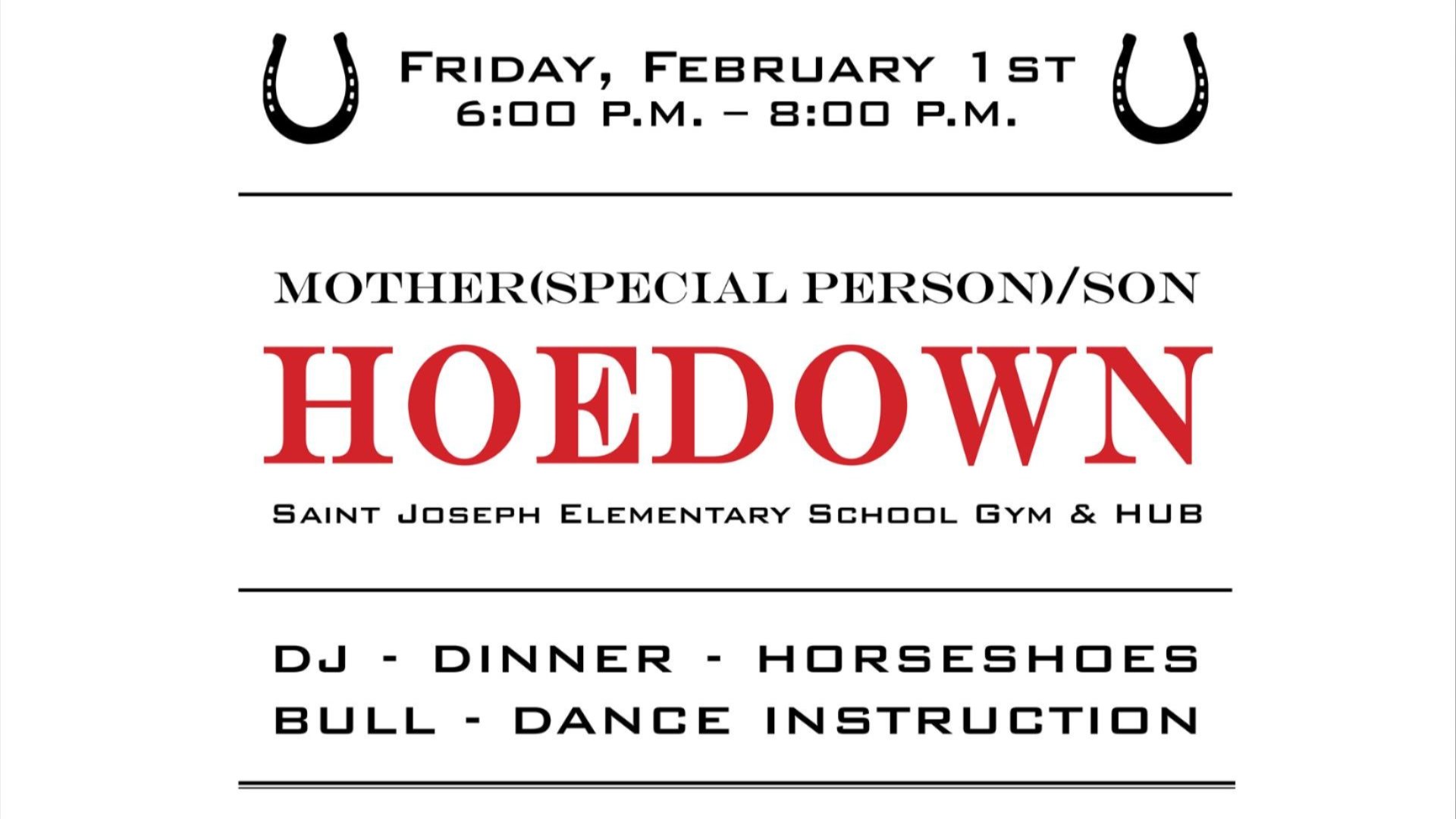 MOTHER/ SON HOEDOWN
You should have received a flier for the moms and sons Hoedown on February 1st in the Friday folders this past week.
BOWLING PARTY
Bowling Party fliers will be included in the Friday folders this week. That event is on Tuesday, January 29th from 12:30-2:30 p.m. at King's Bowling in Dedham.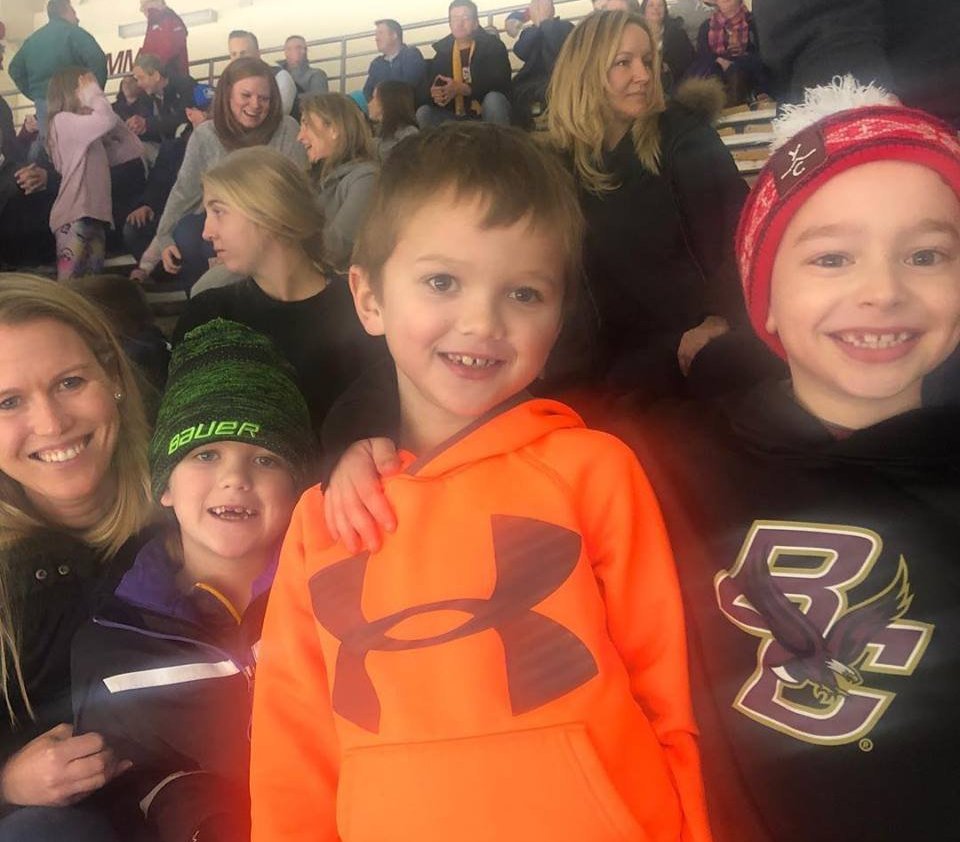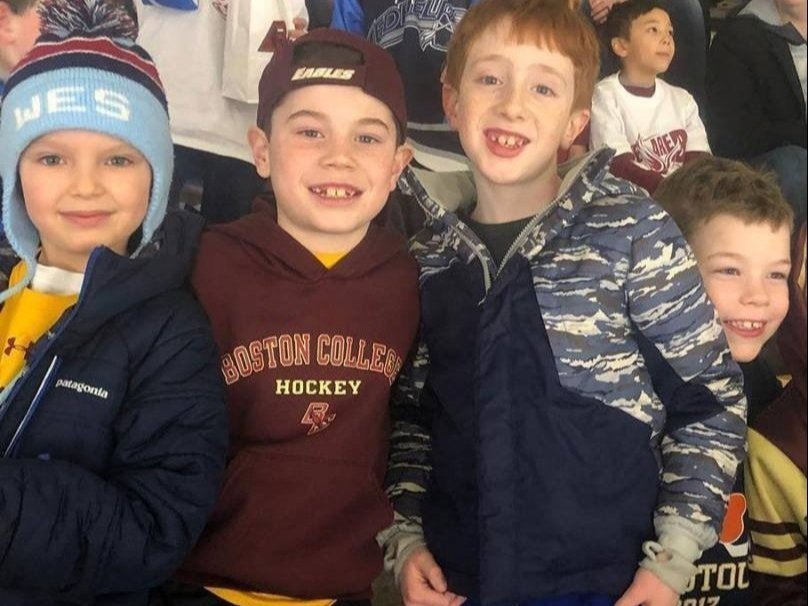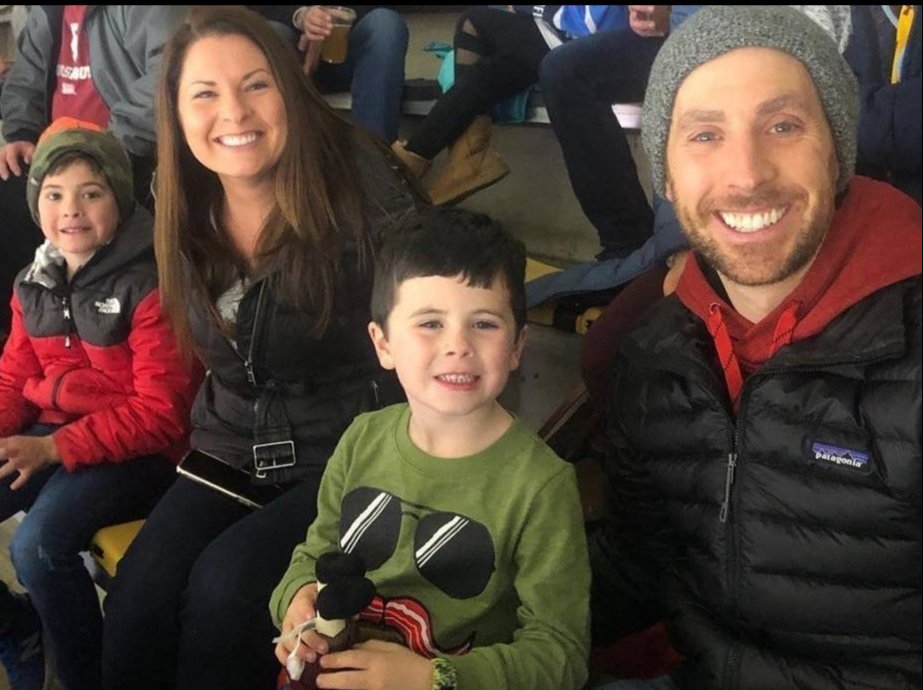 BOSTON COLLEGE ICE HOCKEY GAME
I heard that the Boston College Ice Hockey game was a huge success. We had more than 160 St. Joe's people at the event. Thank you to Meghan Sutherland for coordinating this fun night.
NEXT YEAR DAISY SCOUT TROOP
Caitlin Moran, one of our moms, told me that she is going to run a Daisy Scout Troop for the kindergarten girls next school year. You will receive fliers in the spring.
DROP OFF / PICK UP REMINDER
A reminder to please follow the signs and turn right when coming out of the back driveway. Also, please do not park near the school on either side of Pickering Street at drop off or pick up. It is too dangerous with buses pulling up to the school. Thank you for your cooperation.

Saturday, April 6, 2019
Spring Auction Gala
at the
Hilton at Dedham Place
Join us on April 6th at 6:00 p.m. for cocktails, appetizers, dinner, music, Live and Silent Auction and much, much, more!
This year we happy to announce we will be honoring 
 Ms. Rosanne Timmerman 
2019 Auction Honoree
We look forward to seeing you on April 6!
For more information please email:  mcox@saintjoes.com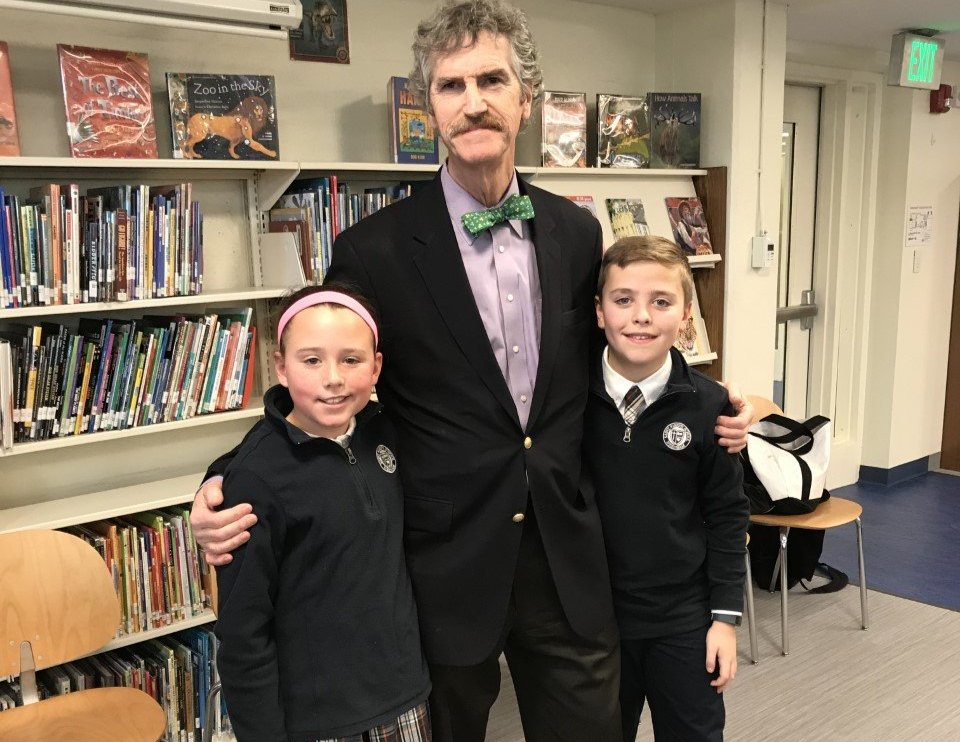 5TH GRADE LEADERSHIP SERIES
"Reputation is what men and women think of us. Character is what God and angels know of us."  We had the pleasure of listening to Bill Burke, Headmaster at Saint Sebastian's School. Mr. Burke spent time sharing stories about integrity and honesty and the many people he has encountered who possess these important traits.  Everyone encounters obstacles, but it is how we handle them that makes us who we are.  He addressed the issue of choice.  We make choices every day. He encouraged students to make them count.  He explained how our actions cast a shadow on what we leave behind.  Mr. Burke encouraged us all to seek happiness through good works and effort and explained that attitude is more important than ability.  "A bad attitude is like a flat tire. You can't go anywhere until you change it".  He touched on many important aspects of character and left the students with a positive message about making every moment count.  With faith and love, we can succeed. All we need is someone to believe in us and we always have God to do that.  "Don't tell God about your BIG problem, tell your problem about your BIG God"! 

FEBRUARY FAST CASH CALENDARS  
February Fast Cash Calendars are $10.00 and have 28 chances to win a cash prize in February including 2 - $1,000 prizes. The Goal of SJES and MHMS is for each student to sell 5 calendars.
Students who sell 5 calendars receive 1 Free Tag Day
Students who sell 10 calendars receive 2 Free Tag Days
Top Seller in each school will win $100.00
Top Homeroom in each school will win a Pizza Party for Lunch
Thank you for your continued support!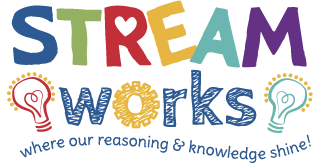 ANNUAL STREAM NIGHT
We are looking forward to STREAM Night on Thursday night. Please enter through the back door near the gym. The evening is from 6:00-7:00 p.m. and is sold out.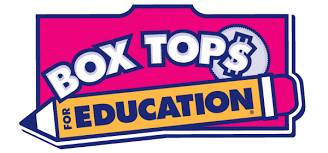 BOX TOPS
Thanks to all for sending in your Box Tops. We received a check for $645.60 this week. Thank you to Casey Friedman for chairing this program.
NEW SECURITY DOORS
Thank you for your patience with the new security doors. We are hearing great feedback from parents. A reminder that once you get through the front door you need to push the green bell on the right-hand side of the vestibule to be let into the foyer.
PRE-K and K LUNCH VOLUNTEERS
S.O.S. – We are need of lunch parents for pre-k and kindergarten lunches. If you could spare an hour, it truly will make a huge difference in the lives of the teachers. There are many days where they are not getting a break at all. Thank you so much for your consideration and thoughtfulness.
SPEECH AND DEBATE CLUB
We are excited to announce that we are following in the successful steps of Monsignor Haddad Middle School by partnering with the Rose Institute to offer a speech and debate club for our fourth and fifth grade students. A flier will come home when we have the next session of afterschool club offerings.
CALLING ALL SINGERS
Students in Grades 4-8 are invited to join a special choir to help kick-off Catholic Schools Week. The choir will sing with the student instrument ensemble at the 9:30 Mass at St. Joseph Parish on Sunday, January 27. 
Rehearsals will take place on Friday, January 11 and 25 from 2:45-3:30 pm and January 18th from 7:15-7:45 a.m. They will be held in Monsignor Haddad Middle School, Room 201.

There is no cost to participate.  Students are asked to wear their uniforms to the Mass and arrive at 9 am that morning.
Please email Emily Spence (espence@saintjoes.com) if you would like to sign up your child or if you have any questions.
MHMS OPEN HOUSE
Monsignor Haddad Middle School is hosting their winter Open House on January 27th from 12-2 p.m. Learn more about their curriculum, meet their fabulous teachers, and tour the school.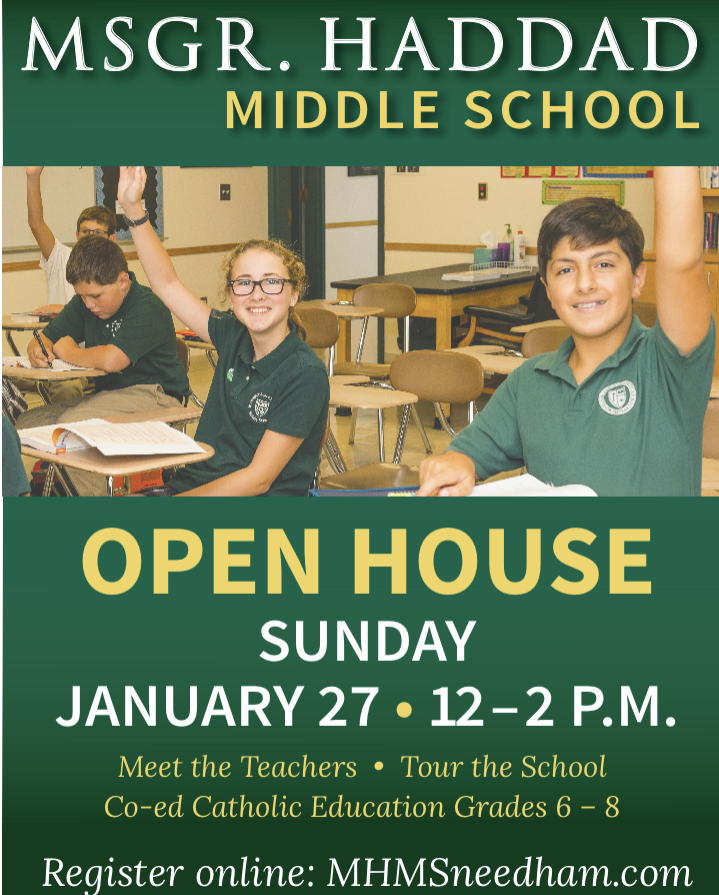 It was good to see the Patriots win on Sunday and even better that we can watch them play on Sunday night against the Chiefs. Fingers crossed they make it to the Super Bowl again!

Warm regards,
Charlotte Kelly
Principal