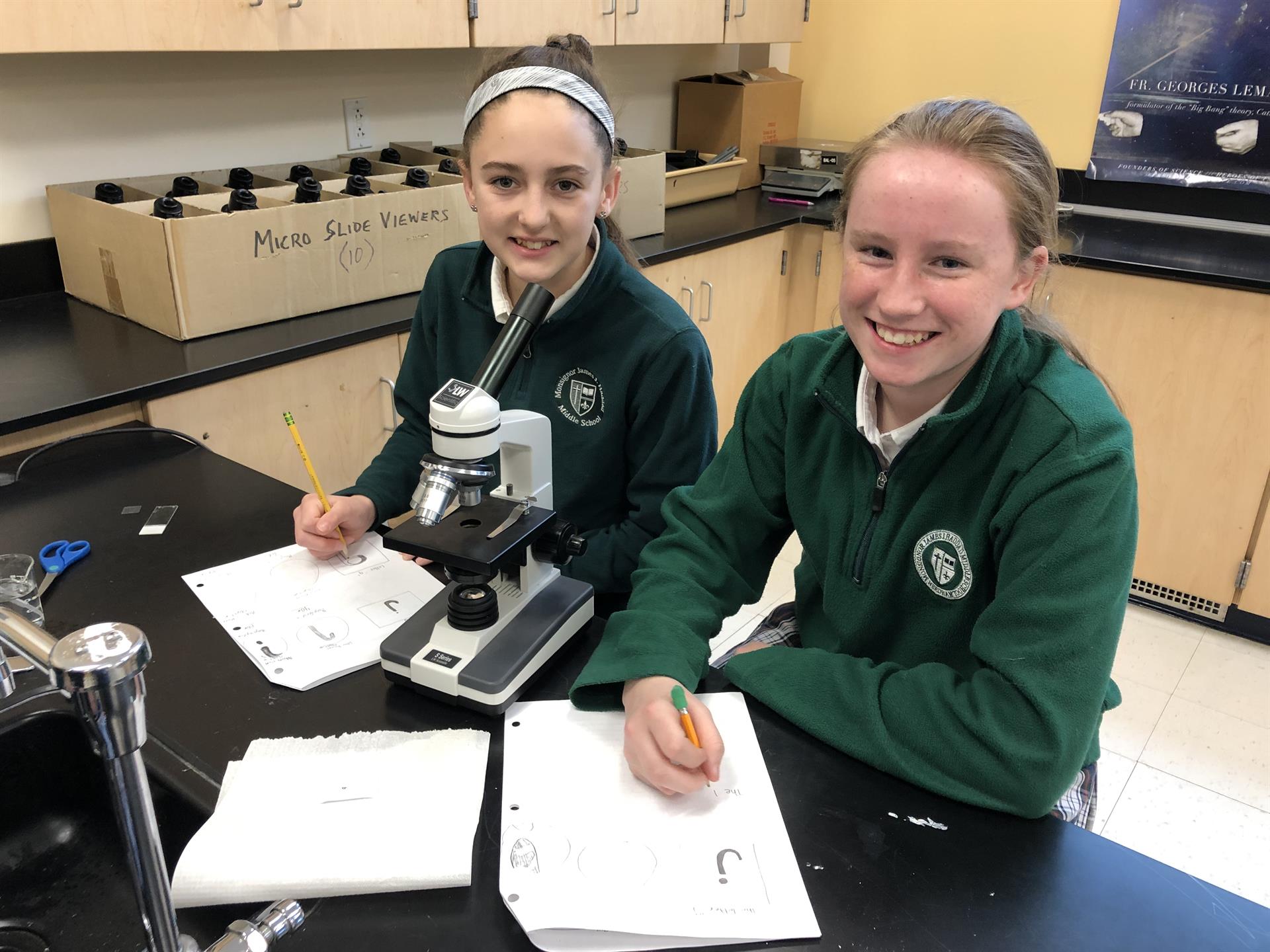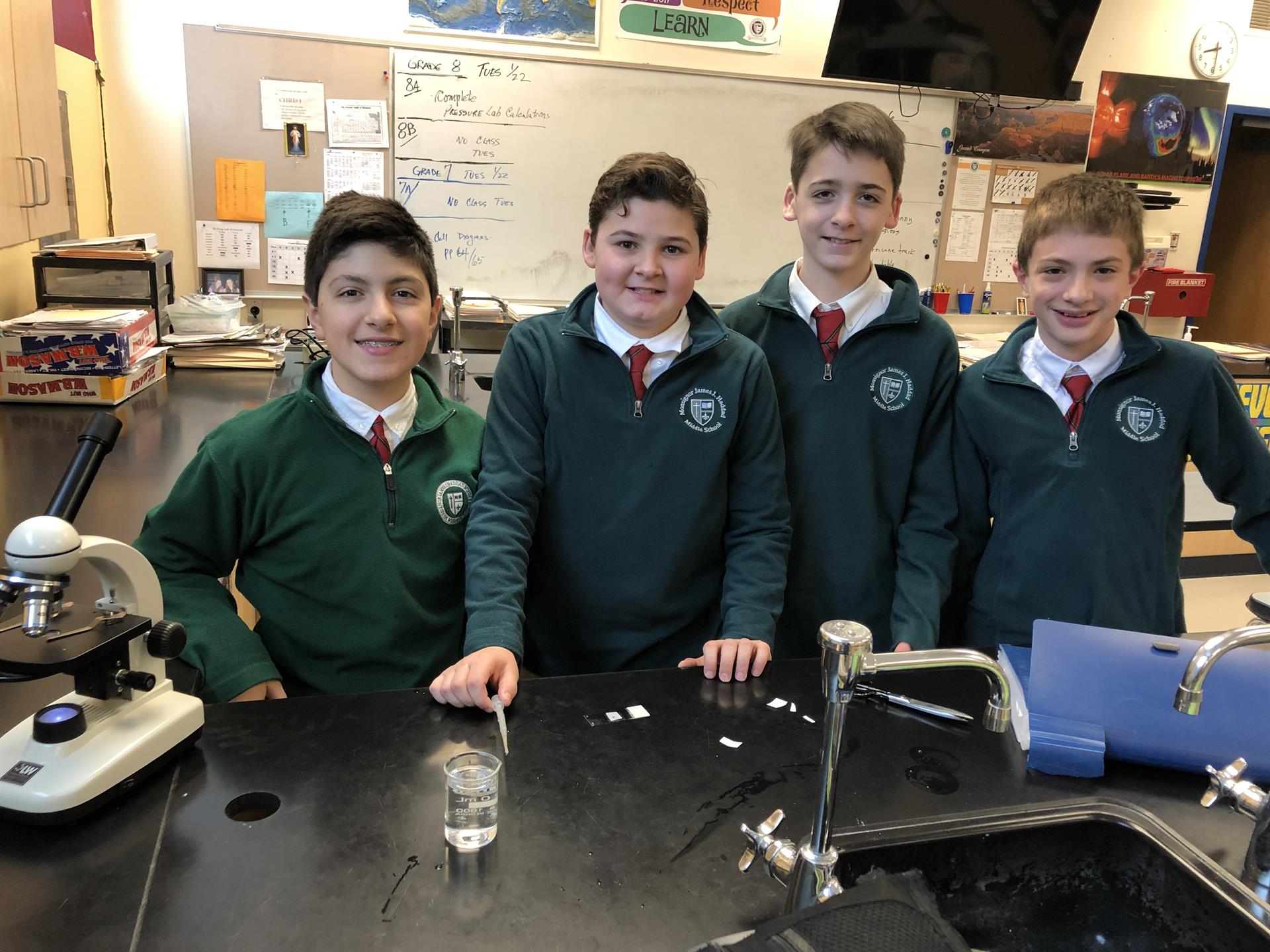 Our seventh graders using the microscopes this week during science lab
Dear Friends,
Happy Catholic Schools Week!
We begin our observance of Catholic Schools Week in the most appropriate way, with two liturgical celebrations: The first is the parish wide celebration at the 9:30 am Mass on Sunday and our schools' Mass on Monday.

This week long observance helps us to remember the past by recognizing the legacy that we have received from all those who have gone before us, celebrating our present successes and believing in a future full of promise.

Please keep the mission of Catholic education, especially the mission of the St. Joseph Parish schools, in your prayers.
Sincerely,
Jay MacDonald
Principal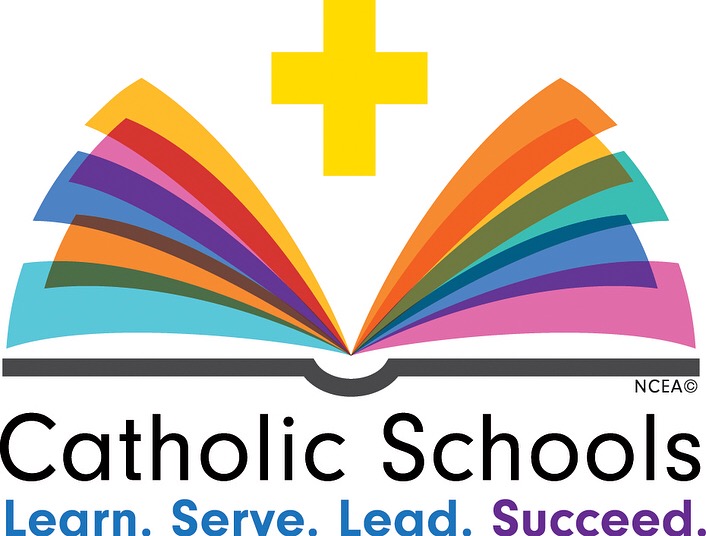 IT'S HERE! #CSW19
Catholic Schools Week 2019 kicks off this weekend with our first event - the 9:30 am Sunday Mass at St. Joseph Parish. We encourage all families to join us and students to wear their uniforms to show their Catholic school pride.
Summary of events for the week:
SUNDAY, JANUARY 27
PARISH CELEBRATION OF CATHOLIC SCHOOLS WEEK
SJES/MHMS Host 9:30 am Sunday Mass at St. Joseph Parish
MHMS Winter Open House, 12 - 2 pm
MONDAY, JANUARY 28
SCHOOLS' MASS TO BEGIN CATHOLIC SCHOOLS WEEK
School Liturgy at 9:00 a.m. hosted by the fourth grade.
Homeroom breakfasts after Mass

TUESDAY, JANUARY 29
TEACHER APPRECIATION DAY
Tag Day (No Theme)
Warrior Ice Skating - 

POSTPONED


 
WEDNESDAY, JANUARY 30
FAITH AND SCHOLARSHIP DAY
LIFT Retreat 11 am in SJES Gym. Please join us!
National History Day Projects On Display, 1:15 - 2:15 pm,  MHMS Dining Room. Please join us!
THURSDAY, JANUARY 31
COMMUNITY SERVICE DAY
FRIDAY, FEBRUARY 1
STUDENT APPRECIATION DAY
Tag Day (Sports Theme)
Complimentary pizza and ice cream sundae bar lunch
1:45 PM Student vs Faculty Basketball Game
No homework for the weekend!
7TH GRADE BC TV MASS - JAN.31
All seventh graders are reminded to please turn in your permission slips for BC TV Mass by Monday,, Jan. 28. The bus will be leaving promptly at 8:15 am so please be on time to school that day.
Also - the Mass time is 9:30 am, not 9 am as previously announced.

Please see the online calendar for information on all upcoming MHMS basketball games. 
January 25
CSW Choir Rehearsal
2:45 - 3:30
Ski Club
January 27
CSW Parish Mass
9:30 am
Upper Church
Please join us!
Winter Open House
12 - 2 pm
 January 28
CSW
Liturgy
9 am
Please join us!
Drama
2:45 - 4:30 pm
January 29
CSW
Early Release
Tag Day
Warrior Ice Skating
12 - 1:50 pm
January 30
CSW
LIFT  Retreat
11 am
Please join us!
SJES Gym
NHD Viewing
1:15 - 2:15 pm
Dining Room
Please join us!
Drama
2:45 - 4:30 pm
January 31
CSW
School Supply Donations Due
7th Grade @BCTV
9:30 am (corrected time)
Forensics
2:50 - 4:05 pm
February 1
CSW
Sports Tag Day
Pizza lunch and ice ream sundaes
Ski Club
Drama Rehearsal
2:45 - 4:30 pm
February 7
Coffee - 6/7th Grade Parents
8:15 am
Dining Room
Forensics
2:50 - 4:05 pm
February 8
Ski Club
February 12
Early Release Day 
Living Legacies
1:30 2:30 pm

February 14
Forensics
2:50 - 4:05 pm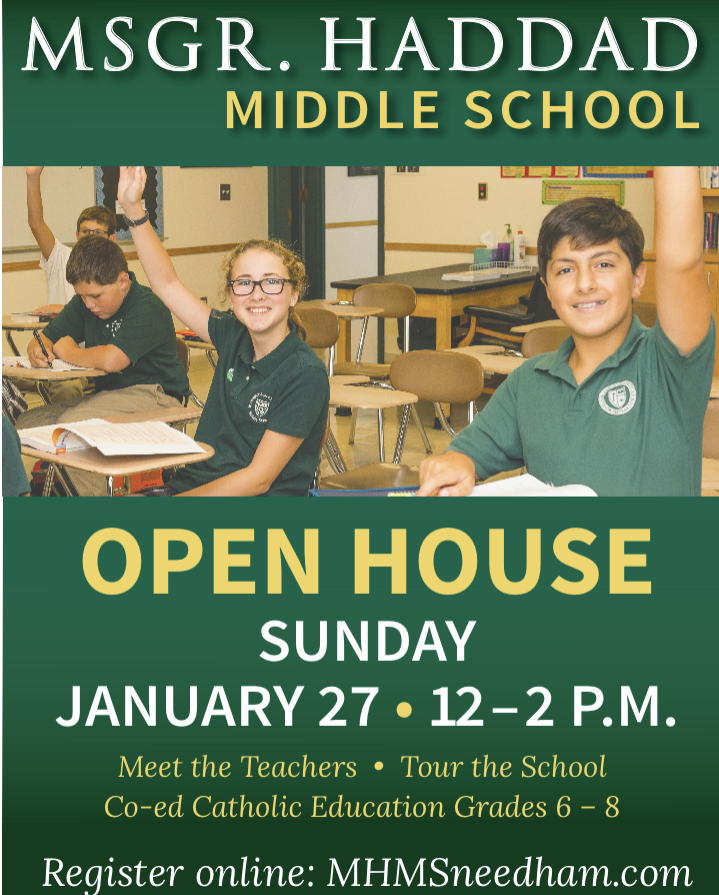 WINTER OPEN HOUSE - THIS SUNDAY!
Our Winter Open House is this Sunday, Jan. 27, 12 - 2 pm. Our faculty, staff, and student leaders are excited to share our school with our prospective students. Please help us spread the word  - word of mouth from great families like yours is our number one marketing tool!
St. Joe's Fifth Graders - we hope to see you! Please register online.
REGISTER FOR NEXT SCHOOL YEAR BY 2/1 FOR DISCOUNT
There is only one week left to complete your registration for next year by February 1 in order to be eligible for the $150 discount. Also, please note the deadline to apply for financial support is March 15. All requests are reviewed annually and with complete discretion.  
COFFEE FOR 6/7TH GRADE PARENTS - FEB. 7
All current sixth and seventh grade parents are invited to a special coffee on February 7 at 8:15 am in the Dining Room. Hannah Woodworth MHMS'15, UA'19 will sharing about what an MHMS education meant for her as she now approaches the end of high school. Parents of alumni now in high school and college will be discussing about the long term value of an MHMS education. Kindly RSVP by Feb. 6

FEBRUARY FAST CASH CALENDARS - ONLY A FEW DAYS LEFT!!
Time is running out to pick up your February Fast Cash!
Students who sell 5 calendars receive 1 Free Tag Day
Students who sell 10 calendars receive 2 Free Tag Days
Top Seller in each school will win $100.00
8TH GRADE RAISES OVER $1200 FOR RED CLOUD INDIAN SCHOOL
Congratulations to our 8th graders who raised over $1200 for Red Cloud Indian School on the Pine Ridge Reservation in South Dakota with their Five Friday Uniform Pass! Learn more about this amazing school run by the Jesuits and the Lakota people here.

MID TRIMESTER 2 REMINDER
We are currently mid way through Trimester 2 and parents are reminded to please review your student's current grades and classwork online.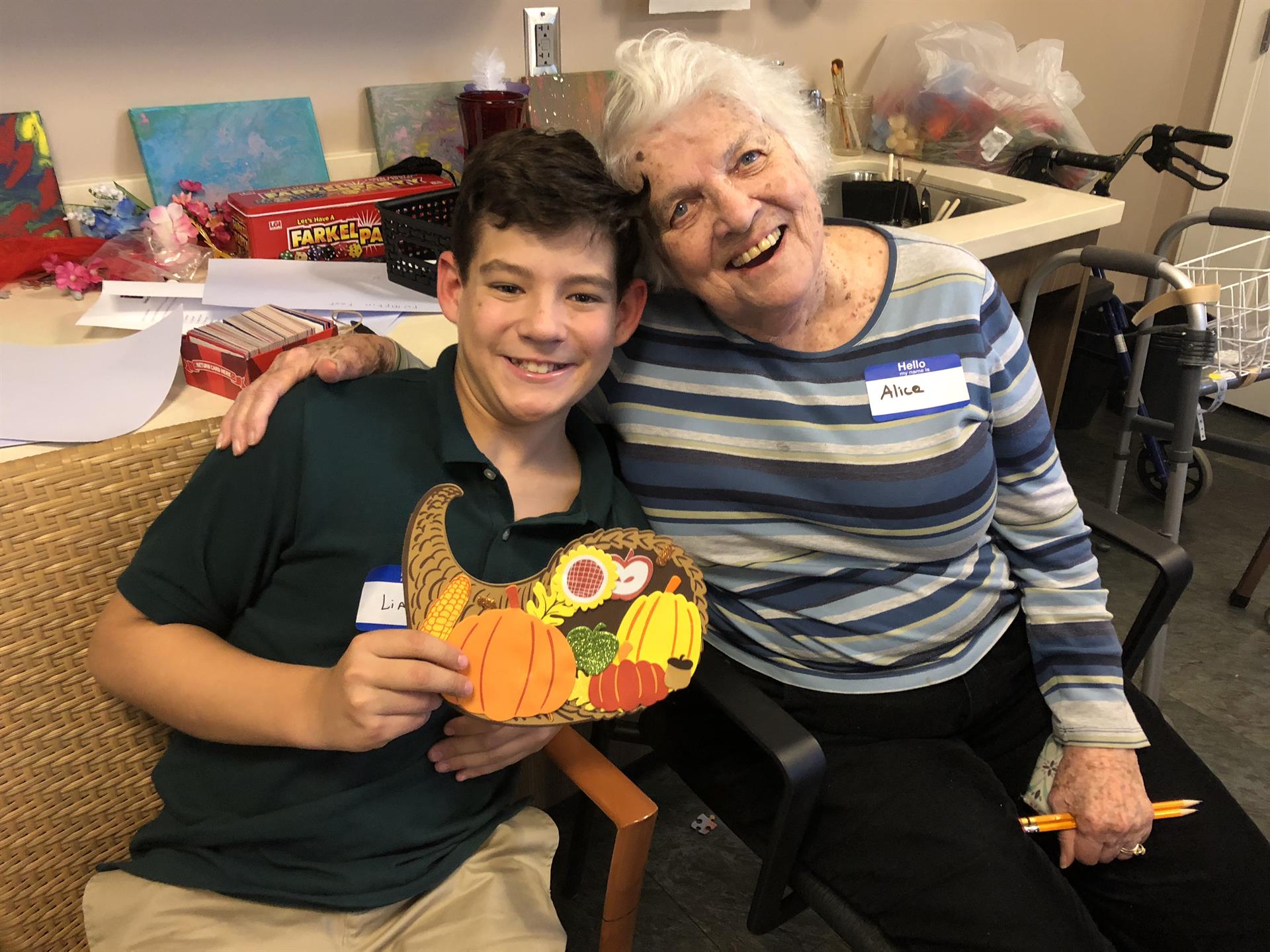 LIVING LEGACIES - FEB. 12
The next visit to North Hill for those students involved in our Living Legacies service program is February 12, 1:30 - 2:30 pm.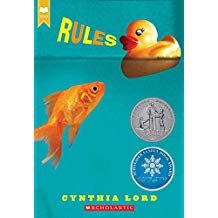 BREAKFAST 'N BOOKS FEB. 15
All are invited to the next Breakfast 'n Books on Friday, February 15 at 7:40 am in the library to discuss cynthia Lord's Rules.
Later selections this year include Moon Over Manifest by Clare Vanderpool on March 14 and Full Cicada Moon by Marilyn Hinton on April 12.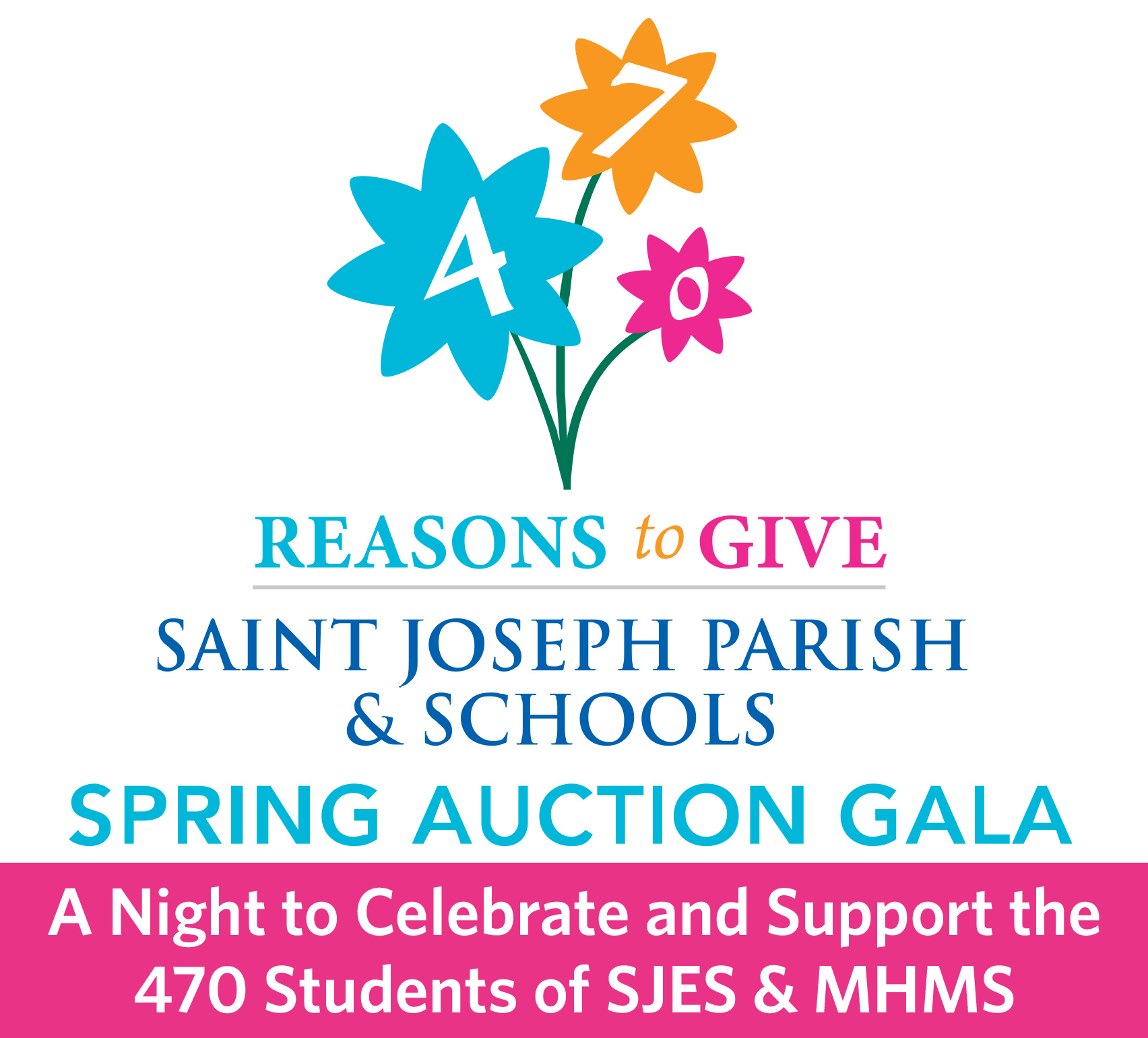 SAVE THE DATE! SATURDAY, APR. 6
Spring Auction Gala at the Hilton at Dedham Place
Join us on April 6th at 6:00 p.m. for a cocktails, appetizers, dinner, music, Live and Silent Auction and much, much, more!
This year we happy to announce we will be honoring 
Ms. Rosanne Timmerman 
2019 Auction Honoree
We look forward to seeing you on April 6!
For more information please email:  mcox@saintjoes.com

STAY CONNECTED. CALLING ALL SJES/MHMS GRADUATES
We have added an alumni tab to our website.  Please take the time to fill out the form and share with us any updates
you may have.  We will be sending out an Annual Report this July and hope to have some stories of what our Alumni are up to.
Are you a Legacy Family? Did you go to SJES / MHMS and your children are here now. We will be celebrating you at our Legacy Breakfast to be held on May 22, 2019 to thank you for continuing the tradition of a SJES / MHMS Catholic Education. Each and every year we count on families that believe in the importance of Catholic education and now share that belief with their children by sending them to our schools. We are truly grateful for our 2nd generation and even our third generation students that walk our hallways each and every day.
Pick A Time Appointments for 6th grade families with Mr. MacDonald are available here.
On Wednesday, January 30, 1:15 - 2:15 pm the seventh grade National History Day Projects will be on display in the Dining Room. This year's theme is Triumph & Tragedy in History. We invite all to come see the hard work of our students in what is a hallmark project of the seventh grade experience. Sixth grade families are especially encouraged to attend.
The next meeting of the MHMS Mother-Daughter Book Club on February 7,
2019 at 6:30 p.m. They will be discussing York: The Shadow Cipher by Laura Ruby. If you are planning on coming, please email Cathy Lombardo at csichol@yahoo.com or by cell at 781-540-9814. 
Here is the link for the professional Nativity photographs taken by Alison Borrelli. Families may download them at no charge or order professional quality prints at a discount. 
MHMS will continue to utilize both JP Pride and Lands End as uniform providers next year.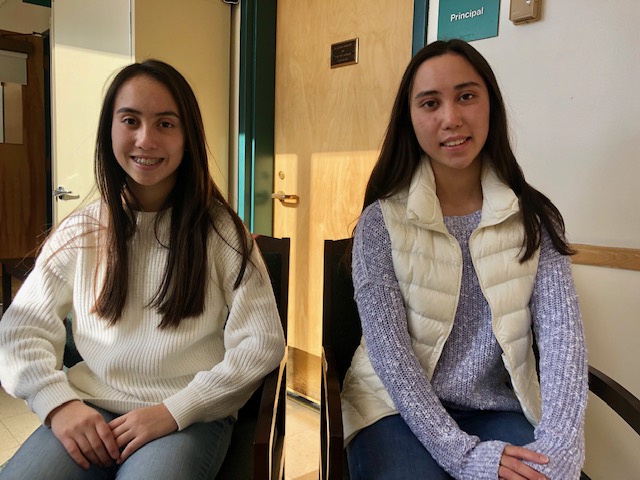 ALUMNI SPOTLIGHT: LILLY  AND CALISTA ADLER
Sisters Lilly MHMS'16 and Calista MHMS'18 Adler are MHMS alumni both currently at Ursuline Academy. Lilly, a junior, is involved with Math Club, Science Club, Robotics, Model UN, Cross Country, Tennis, and Knitting Club. Calista is a freshman and participates in Soccer, Math Club, Science Club, Robotics, Winter Track, Tennis, and Knitting Club. Lilly started the Knitting Club this year which supports the Caps for Kids Beantown organization.
What is one of your favorite memories of MHMS?
LIlly: My favorite memory is probably the DC Trip. I just really enjoyed learning about all the historical sites we learned about in class and it brought the classroom outside of school.
Calista: My favorite memory was the sixth grade trip to Boston for three days. I really enjoyed going to the aquarium. It was fun to walking around, spending time with everyone.
How did MHMS prepare you for high school?
Lilly: MHMS really prepared me because it gave me good study habits and organizational skills. I just felt really prepared for the workload. 
Calista: MHMS was really good in helping me be more organnized. I also feel like we went further into detail here compared to my classmates coming to UA from other schools.
Lilly and Calista spent a recent day off for UA professional development back volunteering at MHMS. Thank you, girls, for giving back on your day off! We love when our alumni come see us!
MHMS IS FULLY CONNECTED
Please like us on Facebook, and follow us on Twitter @MHMSGators, Instagram, and LinkedIn to stay abreast of the latest news.