February 4, 2019   •   Issue 23 
"Dear God, thank you for allowing me to have the opportunity to go to St. Joseph School and for how fortunate I am. Thank you for how healthy we are, for the roof tops above our heads, and warm shelter to stay in. Thank you for the birds singing when I wake up in the morning. Bless those who are homeless and ill, those who serve overseas, and those who fight for our country. Bless America my home. Help those who seek your guidance and forgiveness. Bless my mom and uncle on their birthday today.
In Jesus' name we pray. Amen."
~ Jack, Grade 4 ~
Dear Parents,
Wow, Catholic Schools Week was certainly a wonderful week! Thank you for all your help with the many events, as well as for your participation. It was great to see so many of you at school this week. We are blessed indeed.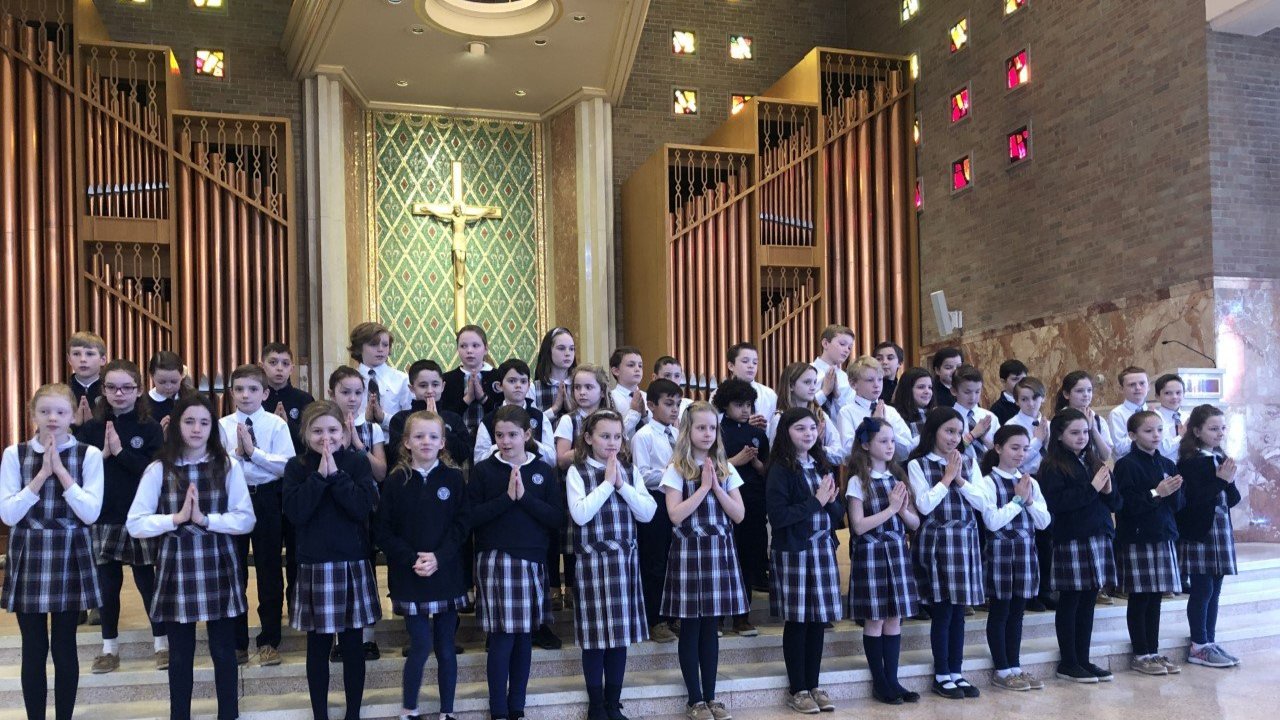 CSW MASS
On Monday, our fourth-grade students did a terrific job kicking off the week by hosting Mass. The students were well prepared and led us beautifully in prayer, readings, and song. I love when the students have a song to sing at the end of Mass. What a great rendition of "Gotta Have Faith". It was wonderful to have the pre-k students join us at Mass and the fifth-grade buddies were excellent modeling "church behavior". Thank you to Mrs. Topham, Miss Larson, Miss Sullivan, Mrs. Pratt, and Mrs. Nedder for preparing the students so well. A special thank you to Mrs. Curley for being the cantor as well. Finally, it is always nice that Father Michael, Father Peter, and now Deacon Bob Horne make it a point to all celebrate this Mass with us.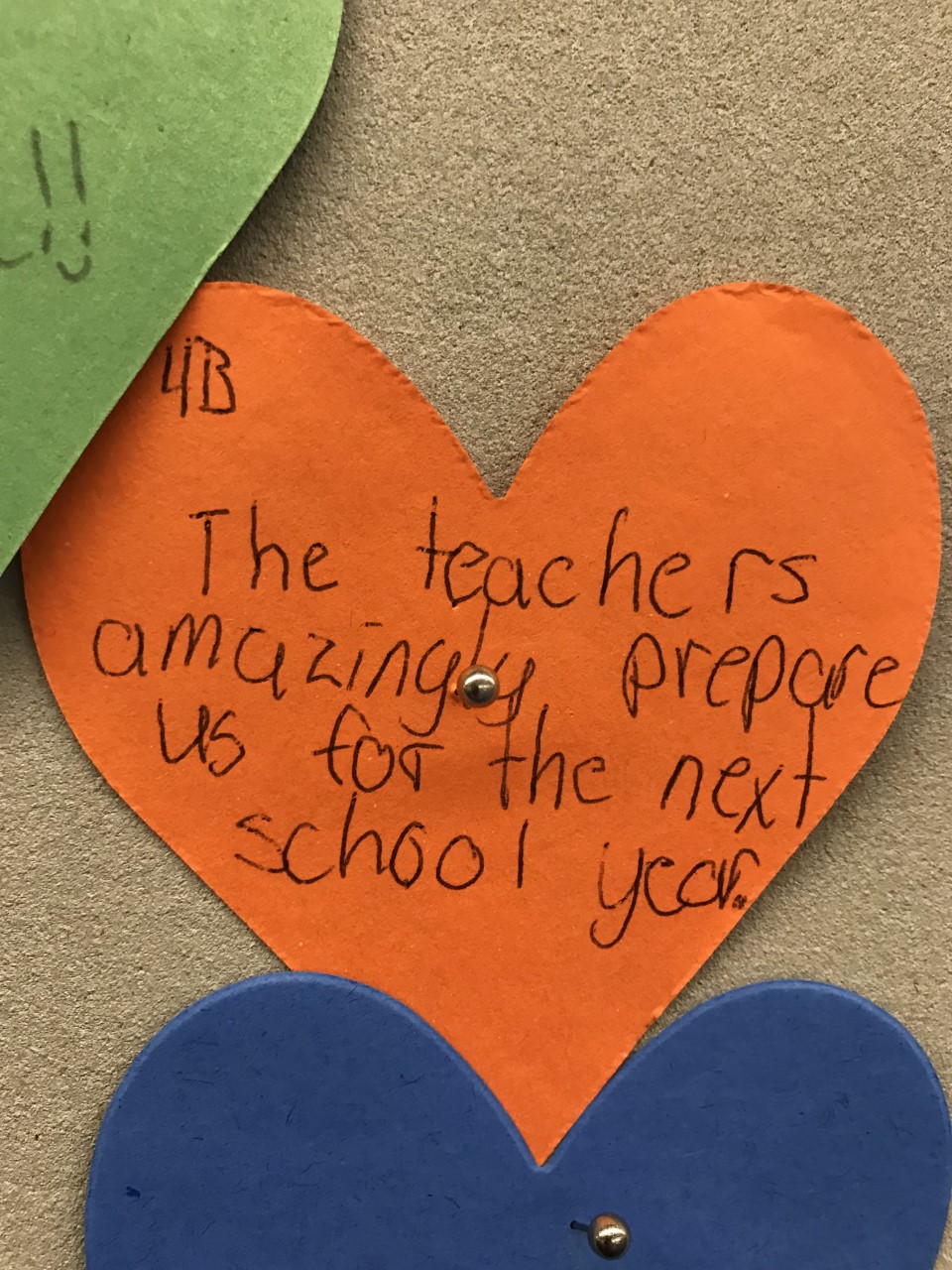 TEACHER APPRECIATION DAY
BOWLING PARTY
On Tuesday, we thanked the faculty and staff for all they do for our students and community. They are an amazing group of smart, talented, fun, engaged people. Thank you to Nancy Ruggeri and her hospitality team for providing breakfast and to Lauren Fryberger and Karrin Plotner for arranging a wonderful luncheon for both the SJES and MHMS faculty as well as the parish staff.

I heard that the Bowling Party was a huge success! Thank you to Kate Hinman and Jen Crocker for organizing the event at King's in Dedham.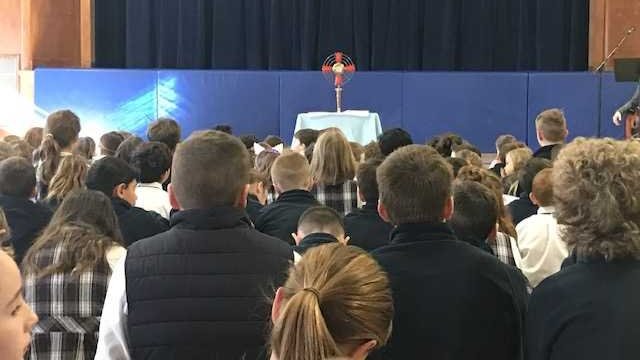 LIFT RETREAT
On Wednesday, we were treated to our LIFT Retreat by Deacon Kelley McCormack who was outstanding. To hear the children singing, "Yes Lord, Yes Lord, Yes Yes Lord" just gave us goosebumps. We had an hour of prayer and singing and ended the retreat with Adoration of the Blessed Sacrament. All students, faculty, and parents knelt and prayed for those that need our prayers, and they also thanked God for our many blessings.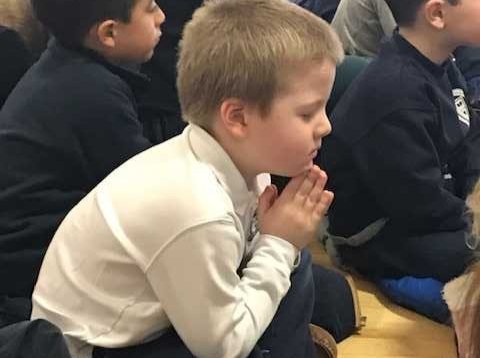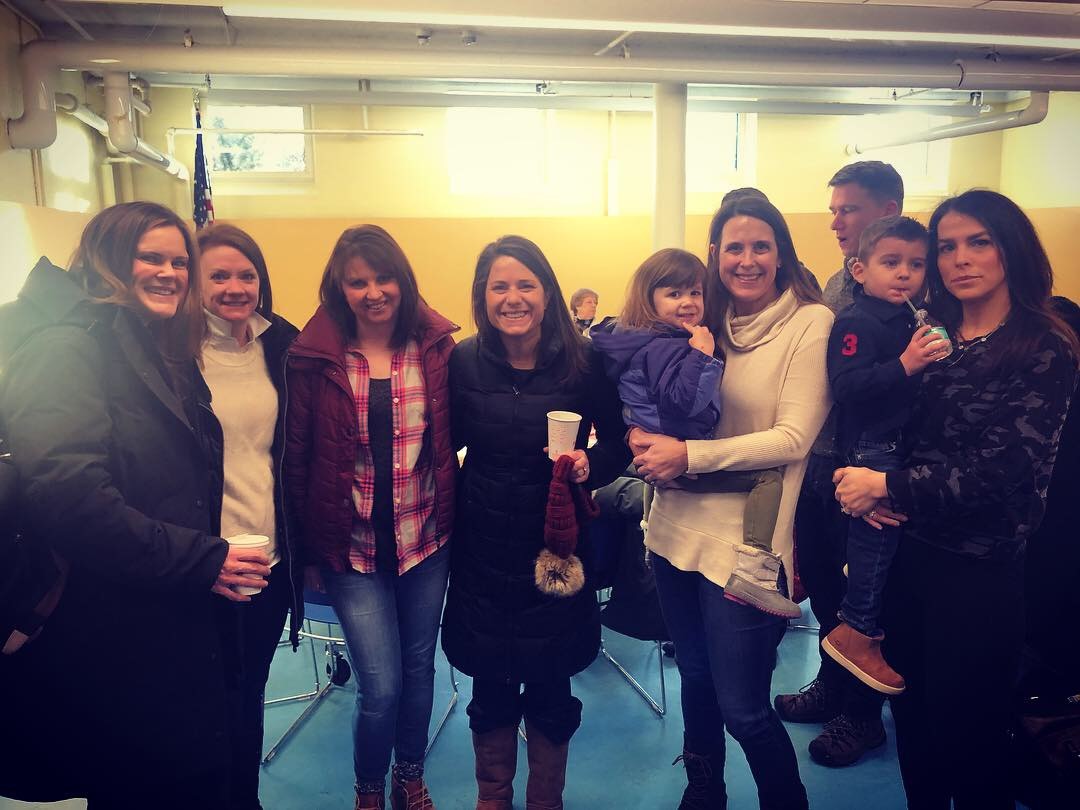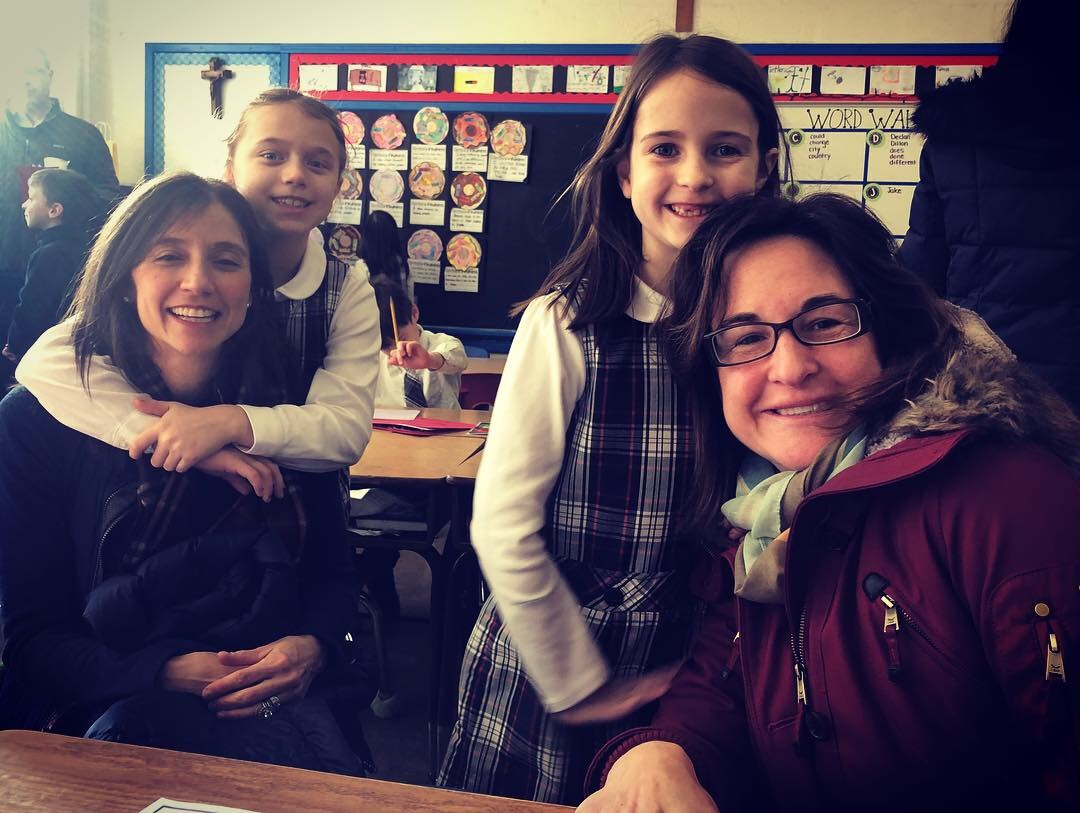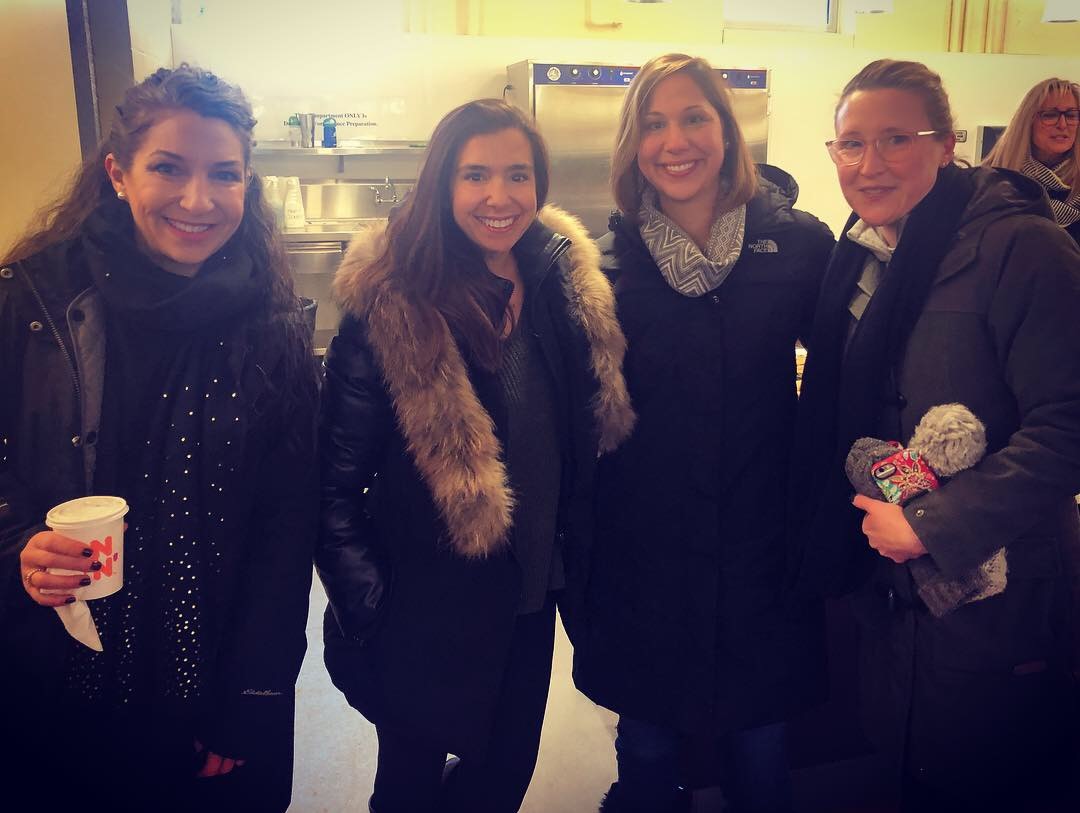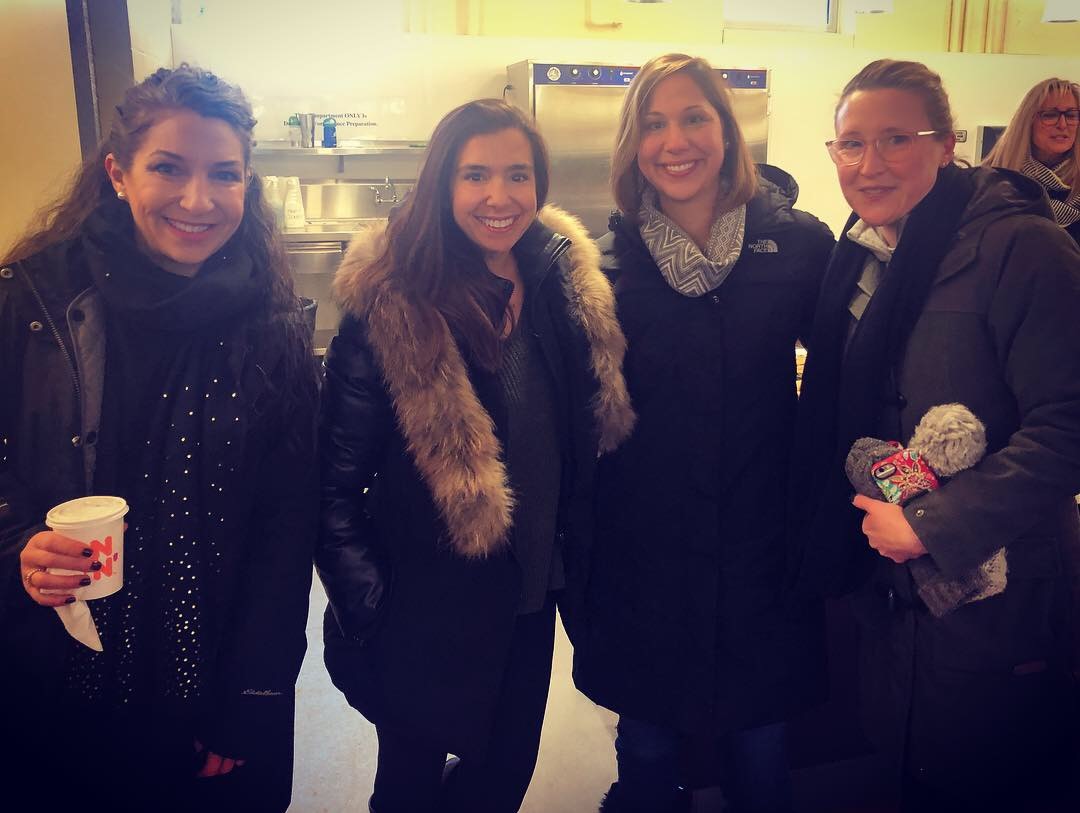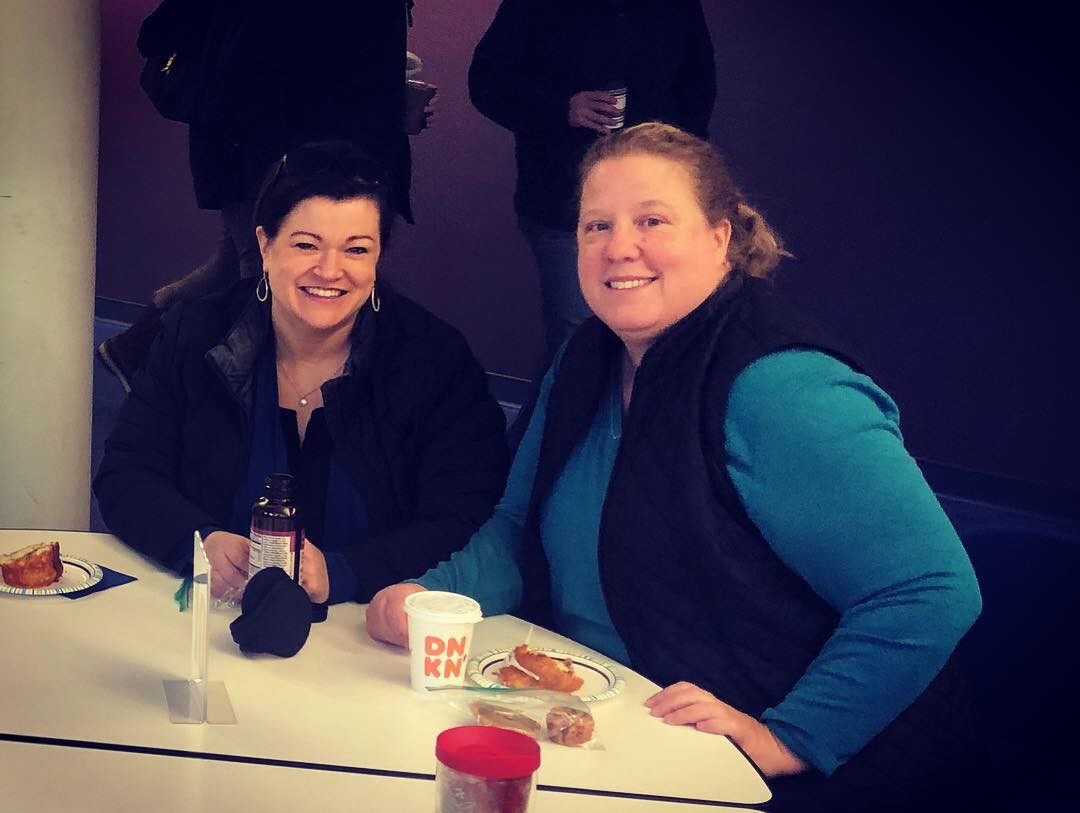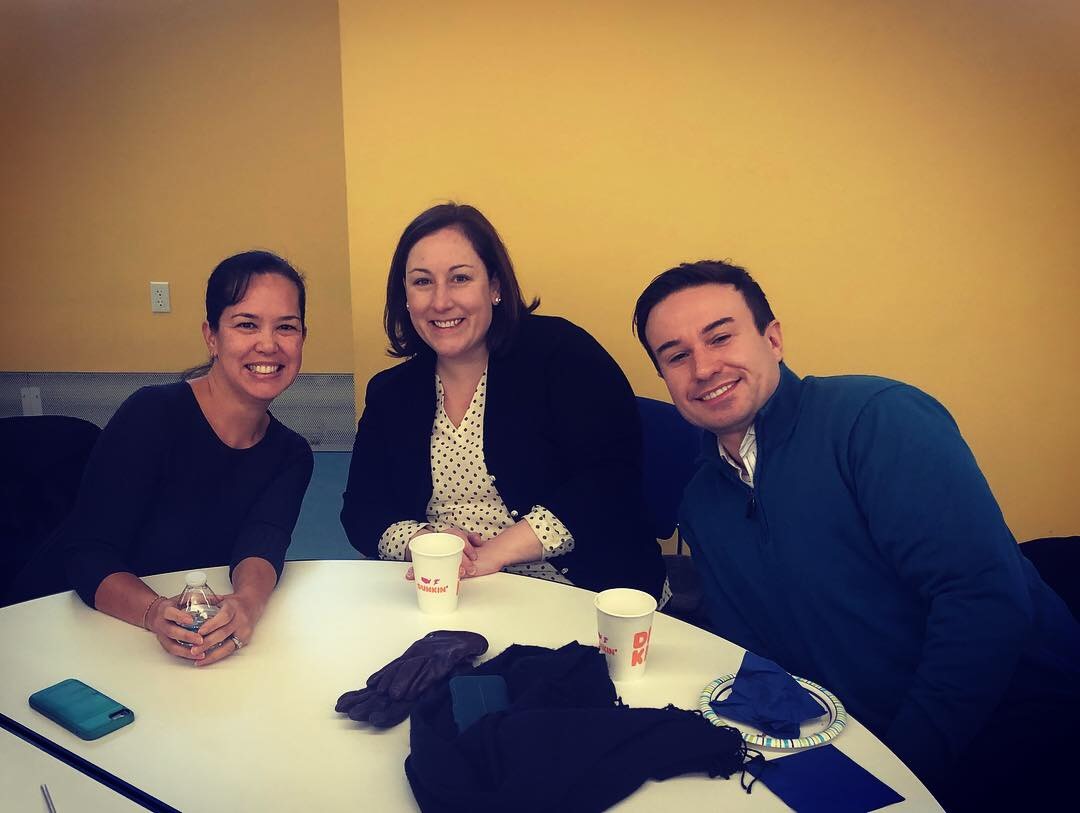 PARENT APPRECIATION DAY
On Thursday, we were delighted to finally be able to do something for you as you do so very much for us. The teachers were happy to provide breakfast and we all appreciated having coffee and conversation with you before you went to visit your children. The kiddos loved showing you all around their classrooms!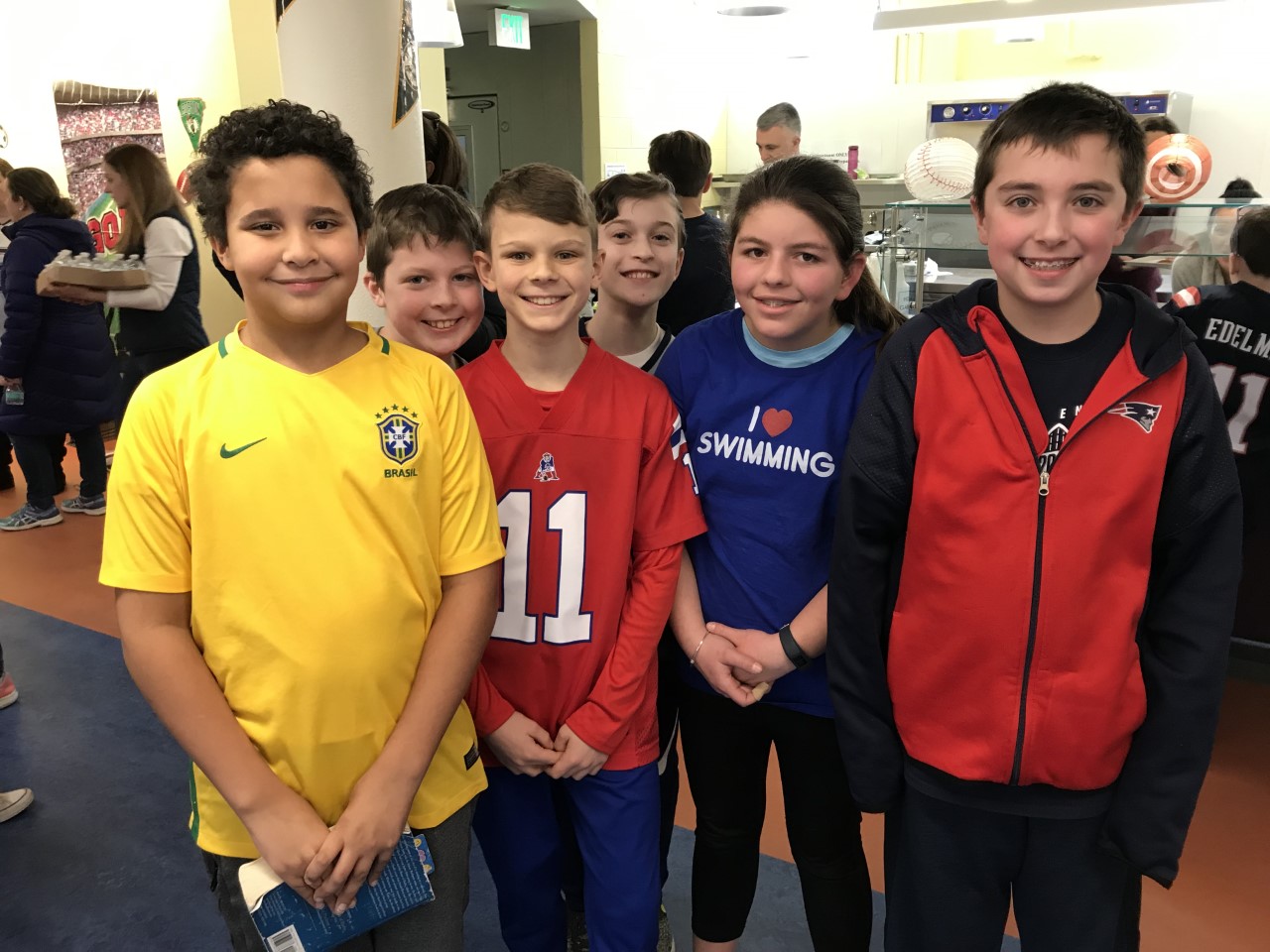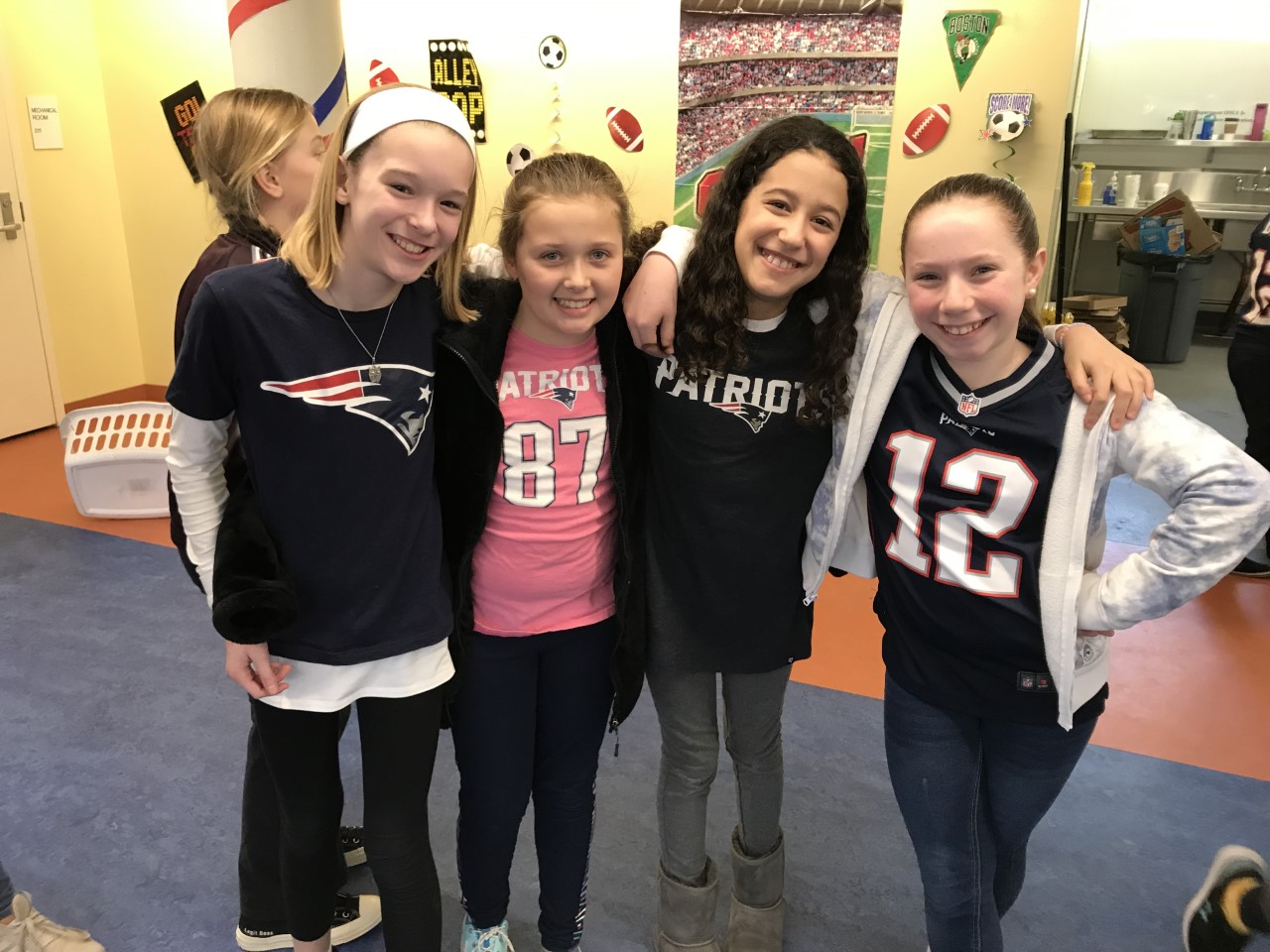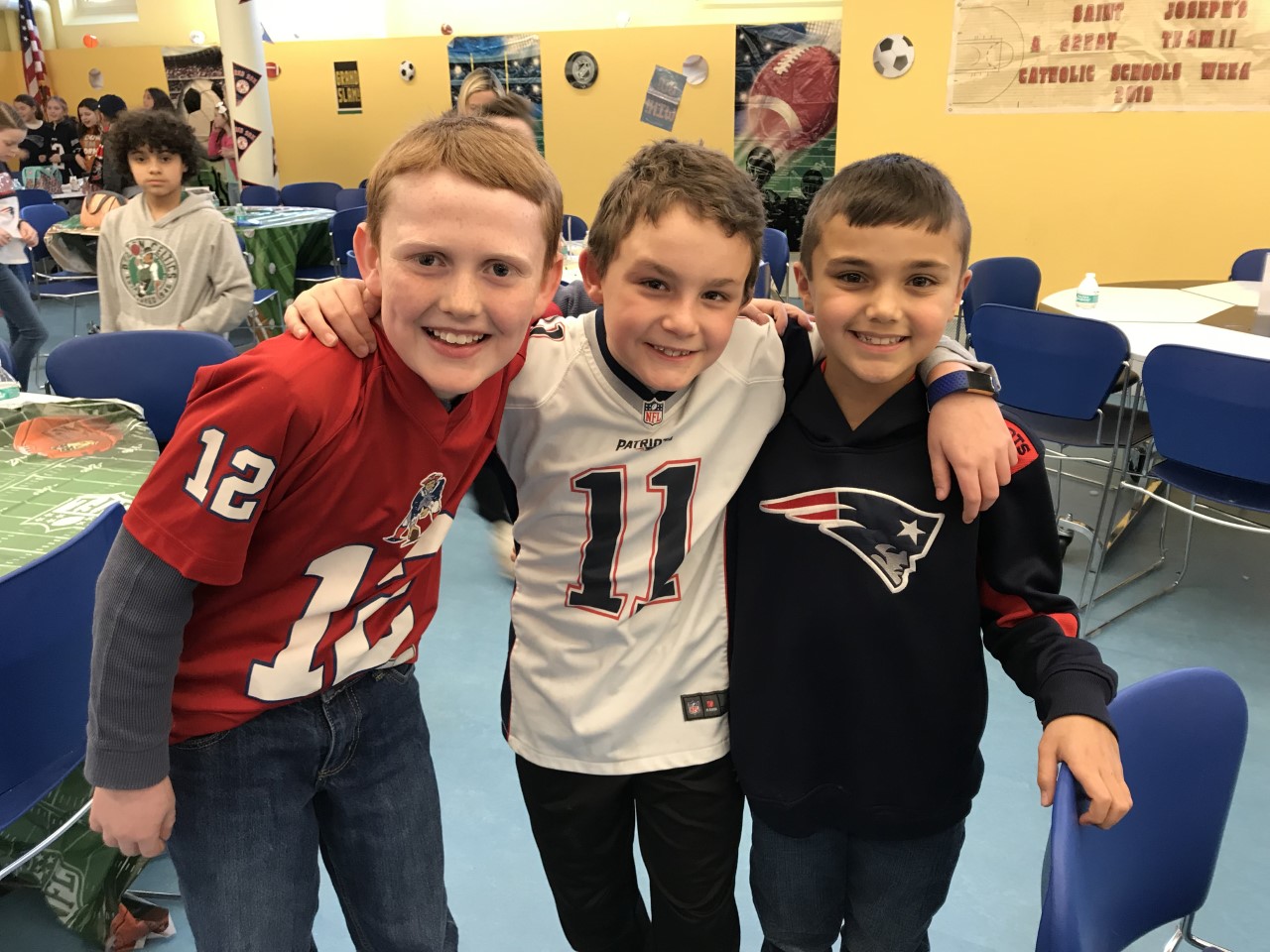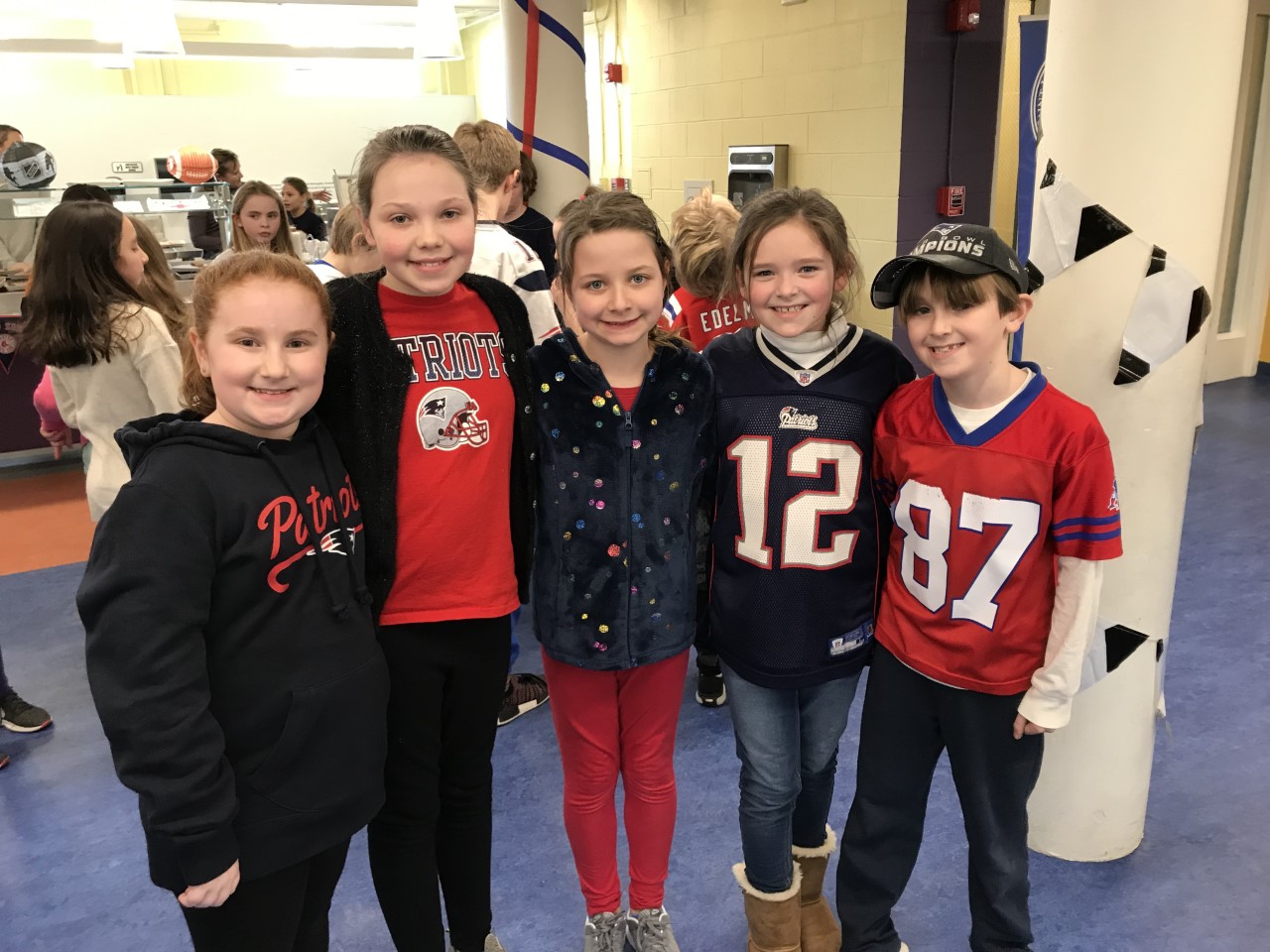 STUDENT APPRECIATION DAY
Friday was a busy day at school. It was a sea of red, white, and blue as most students (and adults!) were dressed in Patriots gear as we celebrated our fantastic students! The luncheons and dance parties were so fun and the students loved singing and cheering in the HUB. As the kindergarten students were dancing in their conga line, one little boy said, "Jump in Mrs. Kelly!". Another student asked Mrs. Brady if she was Tom Brady's wife😊. What a nice compliment! Thank you to Liz Fennell and her army of volunteers that helped with this day.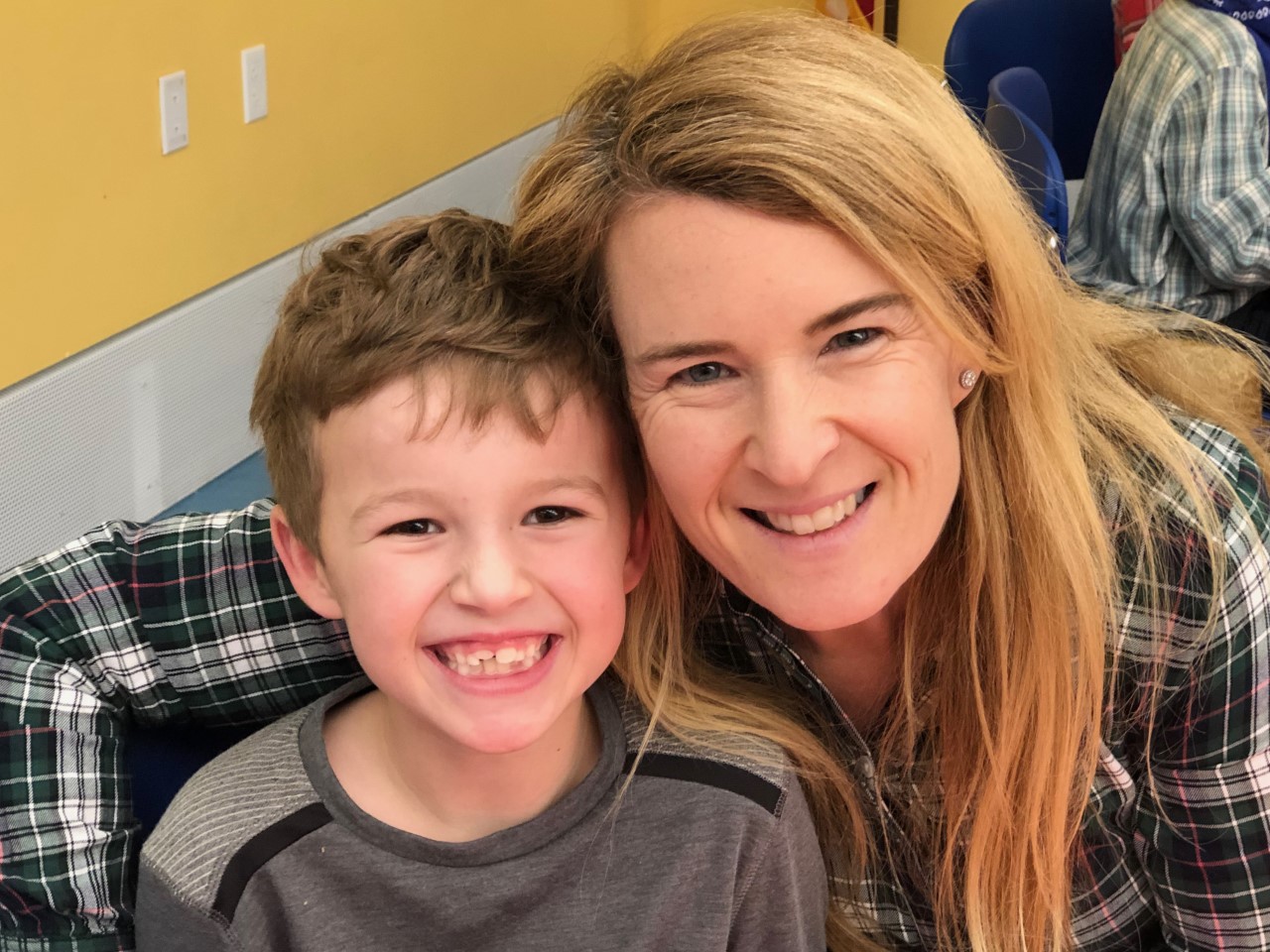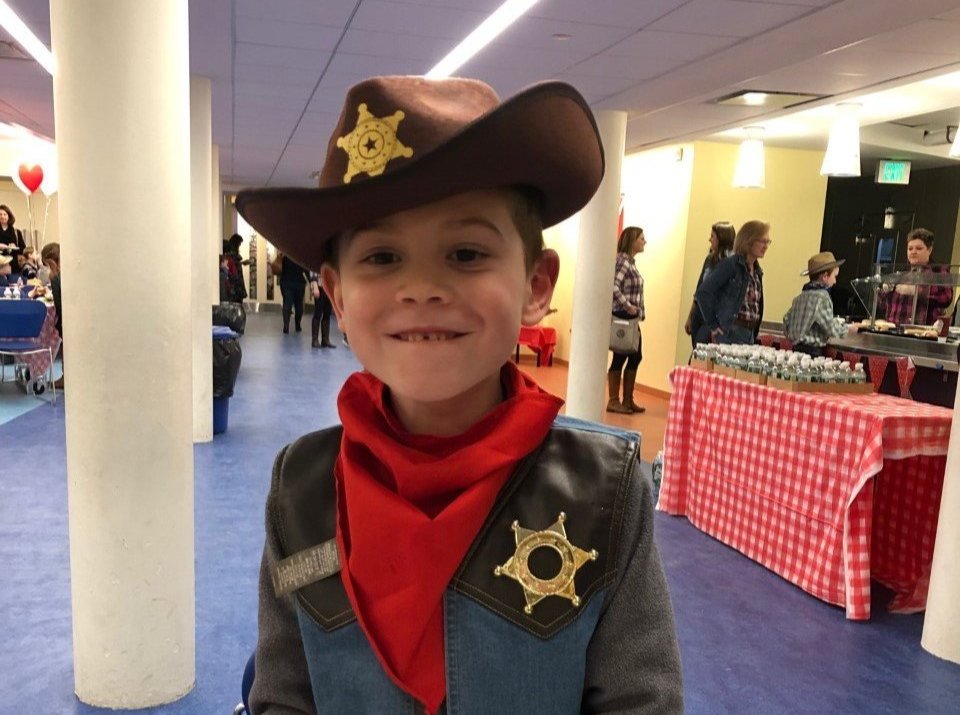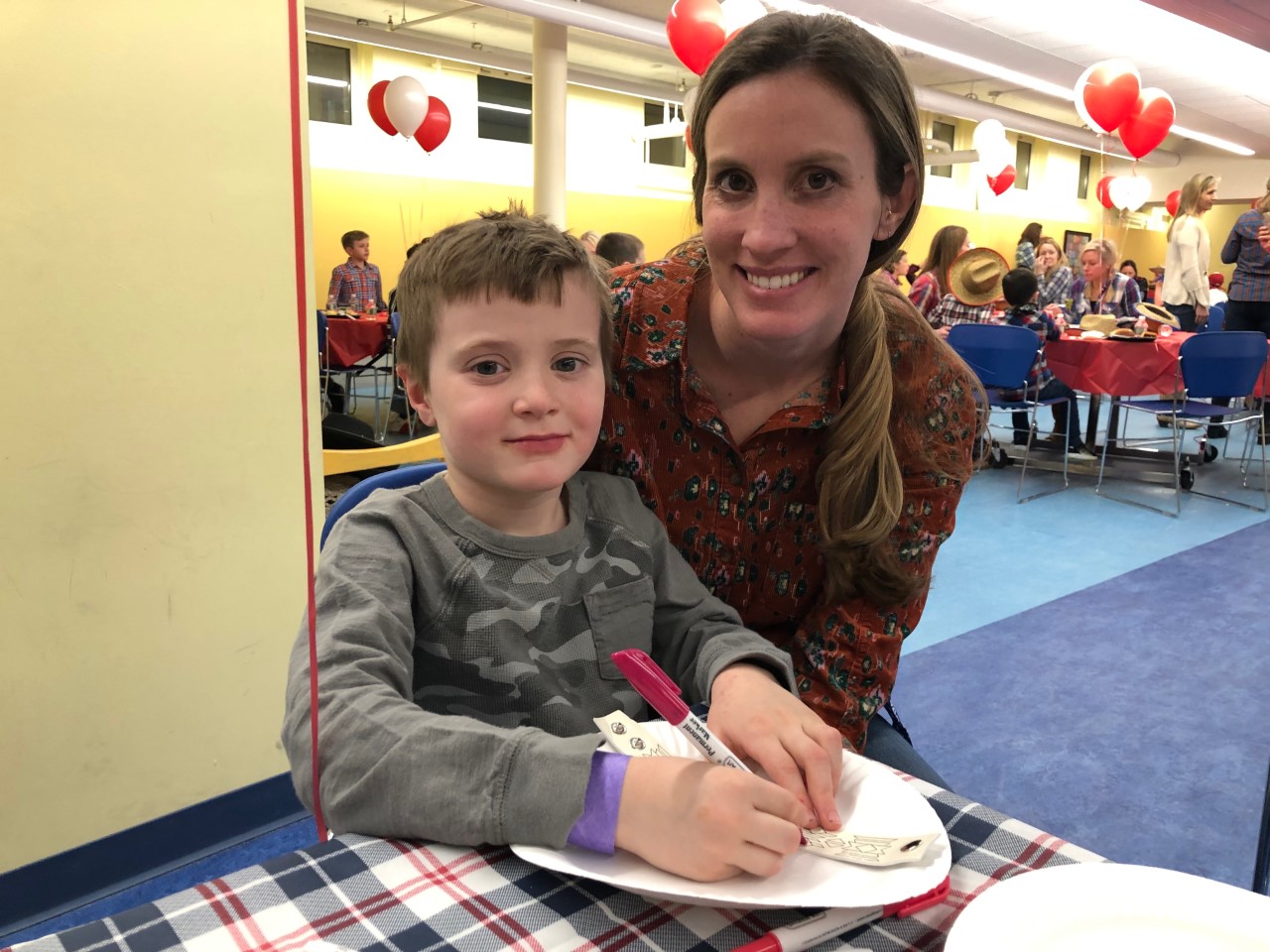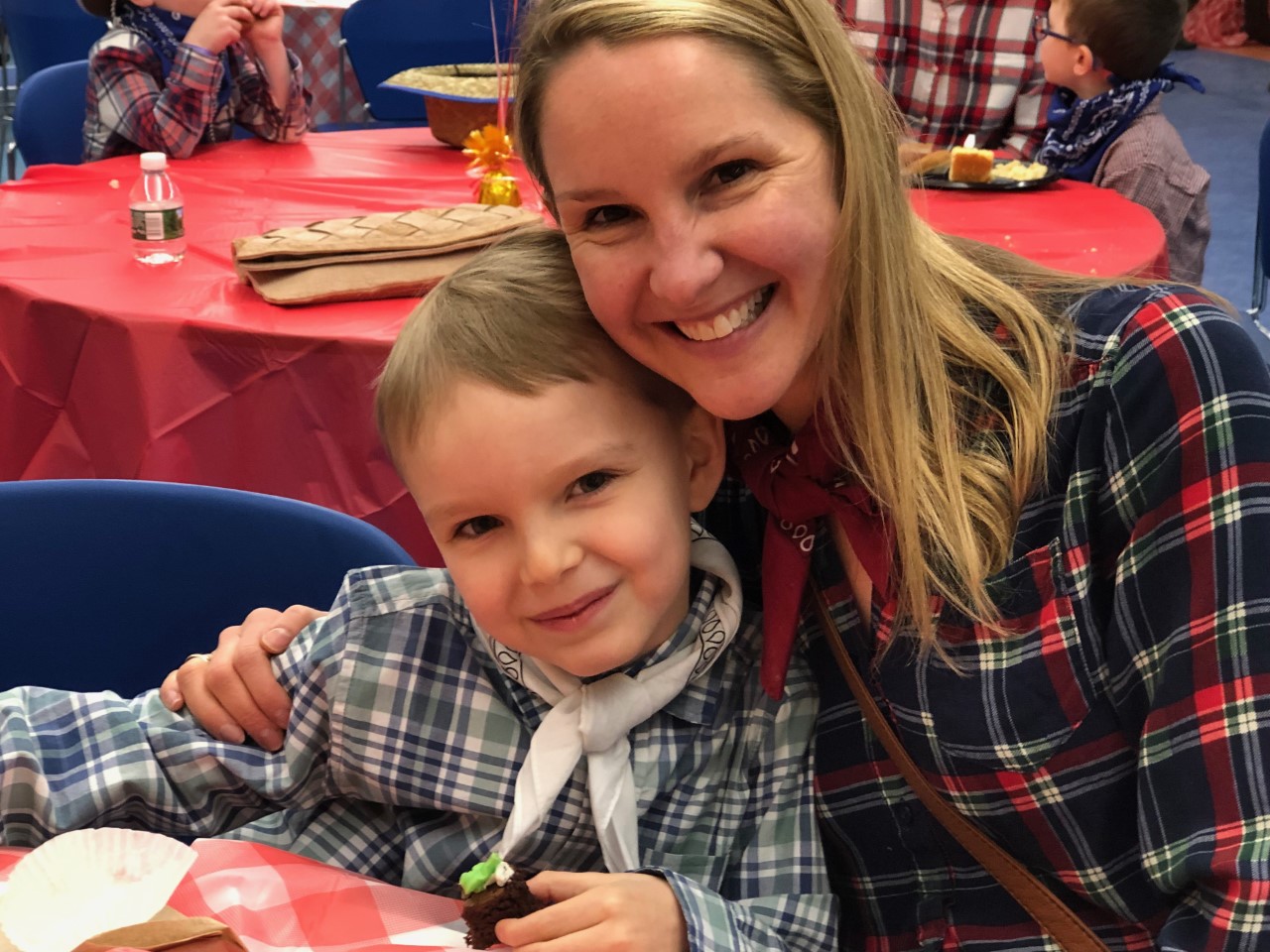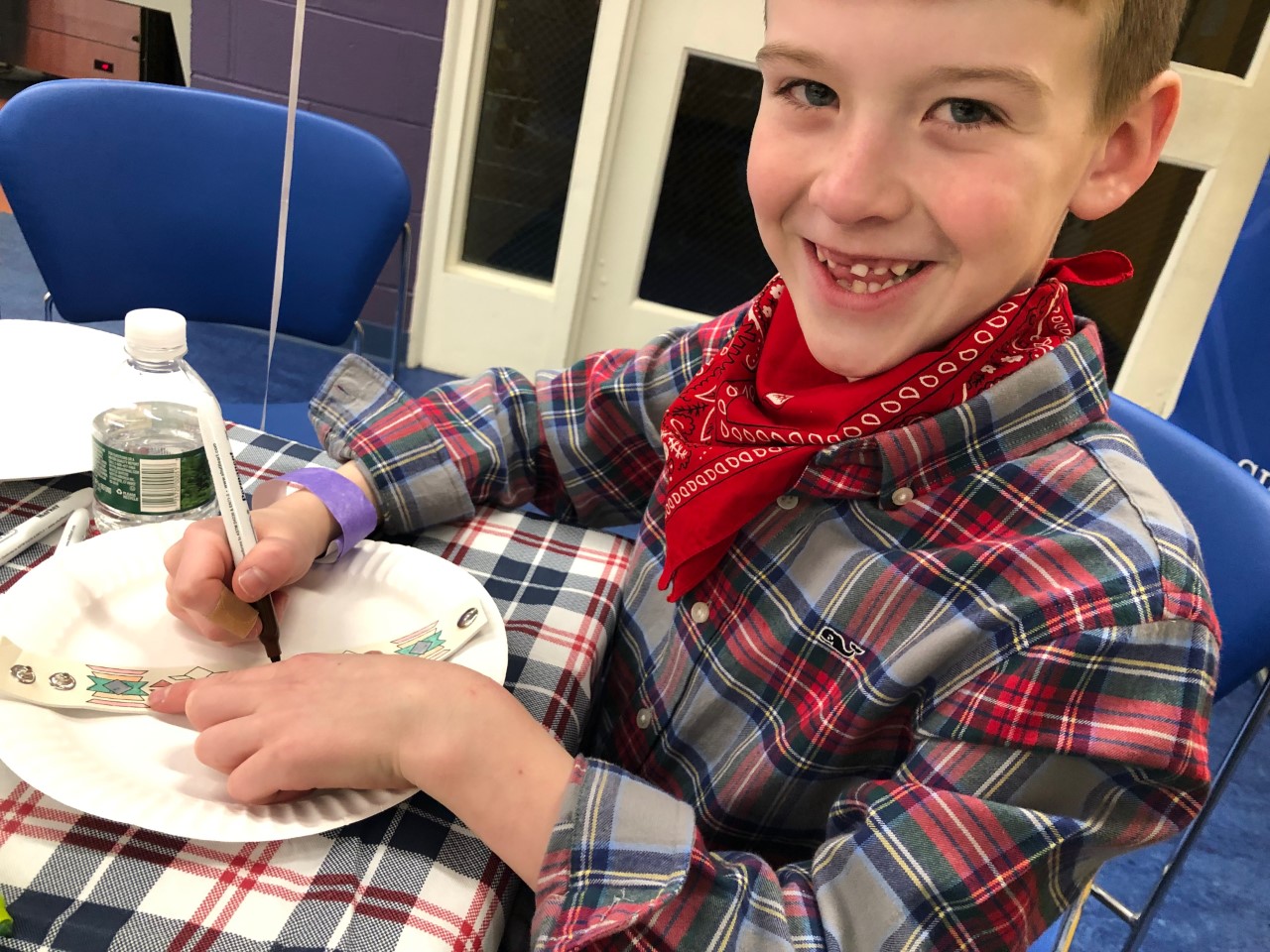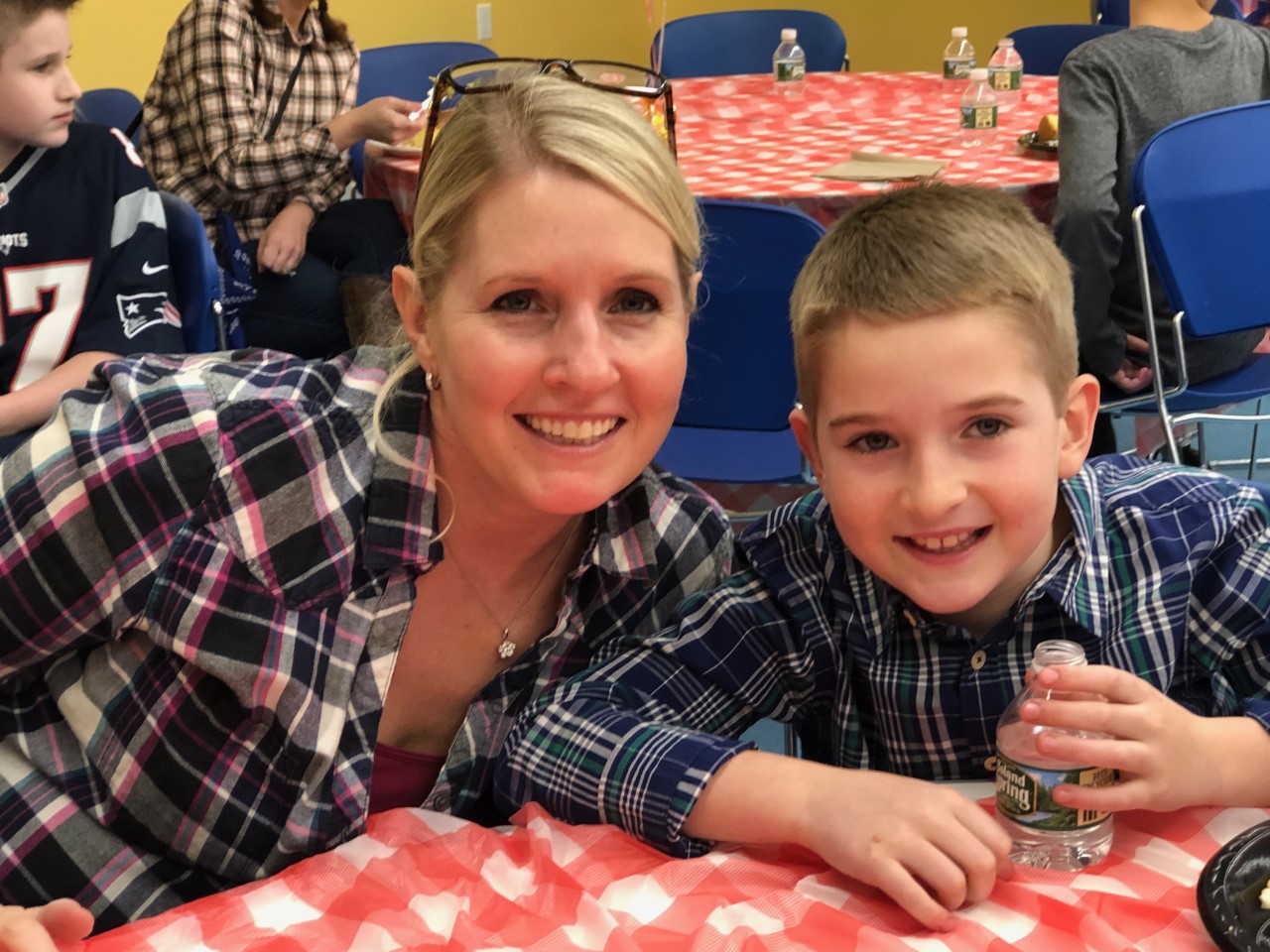 HOEDOWN
In typical St. Joe's fashion, we were literally taking down the sports day decorations so that we could start putting up the decorations for the HOEDOWN!

The HOEDOWN was a BLAST! The moms and sons all looked great dressed up in their best western wear as we all danced to country music. I even brought my own son! The highlight of the night for the boys was getting on the mechanical bull. The night exceeded our expectations for the moms and their boys. A huge thank you to Mary Cris Kaleba and Megan Gothie for chairing the event and of course, to all the people that worked it as well. The unsung heroes were the moms that came to help the mom/son event even though they have daughters!  I heard many promises that the moms of sons will gladly reciprocate next year for the Father/Daughter Dance! Thanks to Ms. Harris and her daughter Hannah Jane (a graduate!) for working the craft table as well.
STUDENT CARDS & LETTERS
Students also wrote cards, letters, and posters to people in our school and parish communities as well as those that help others during the year.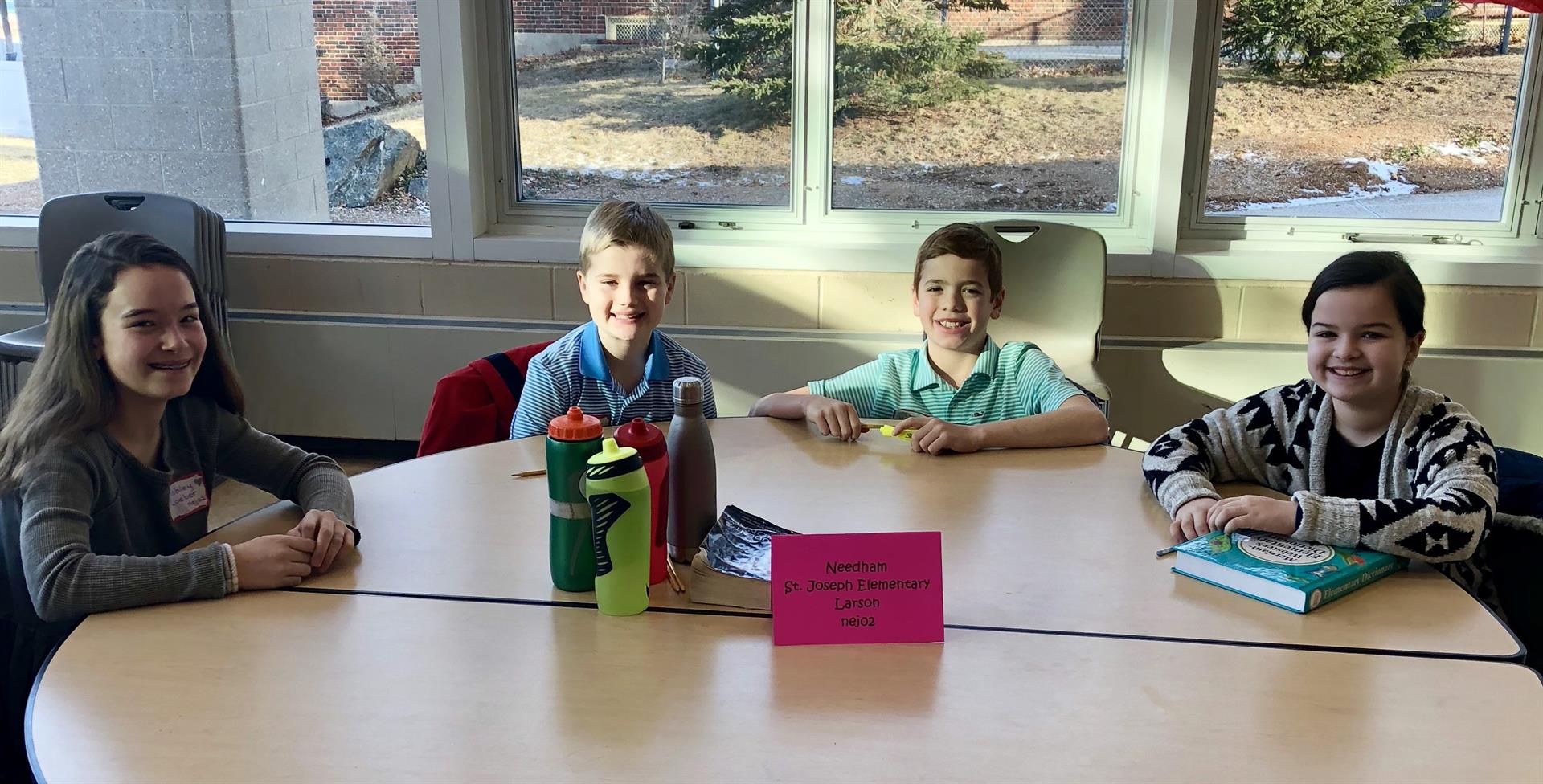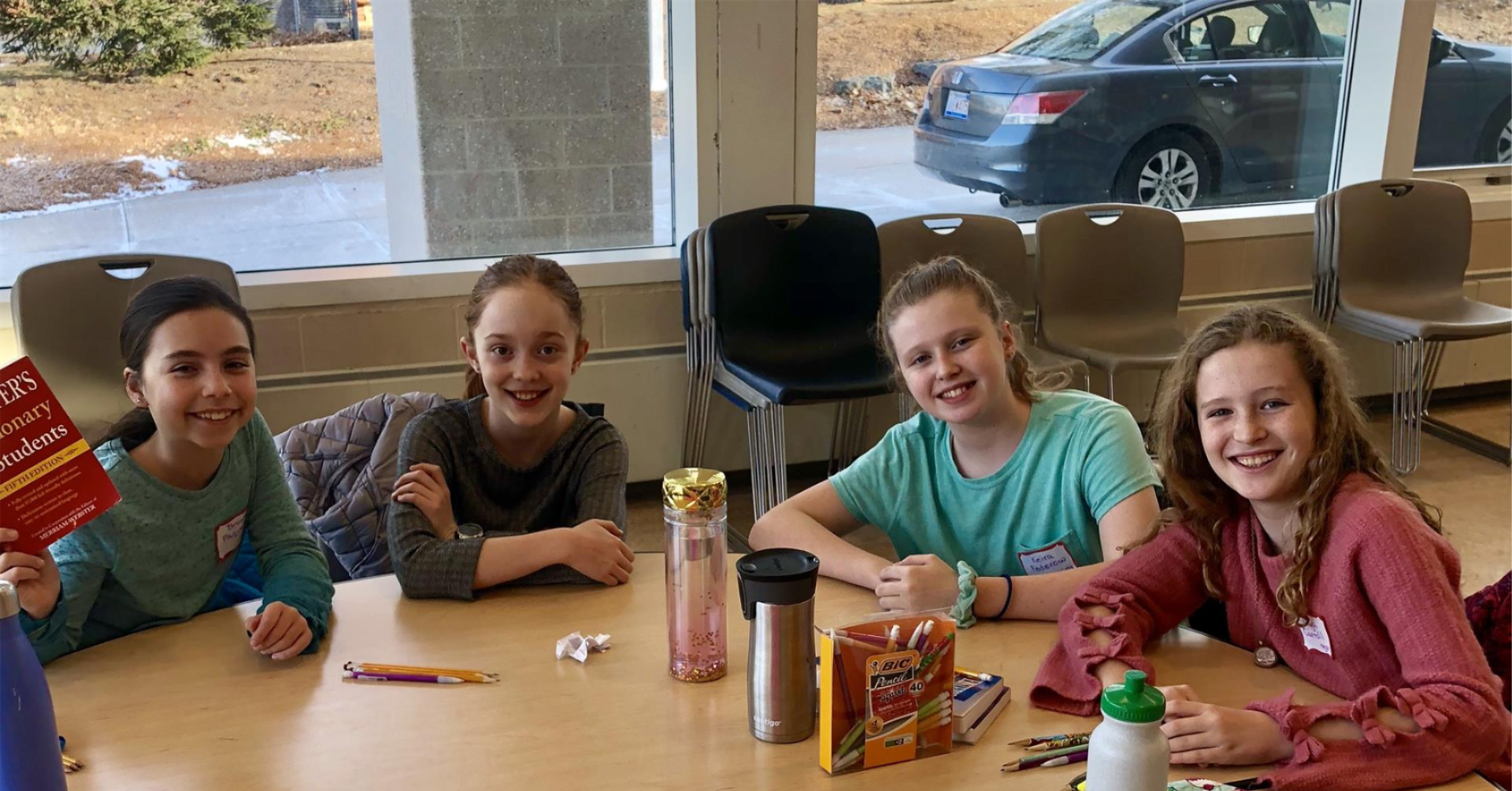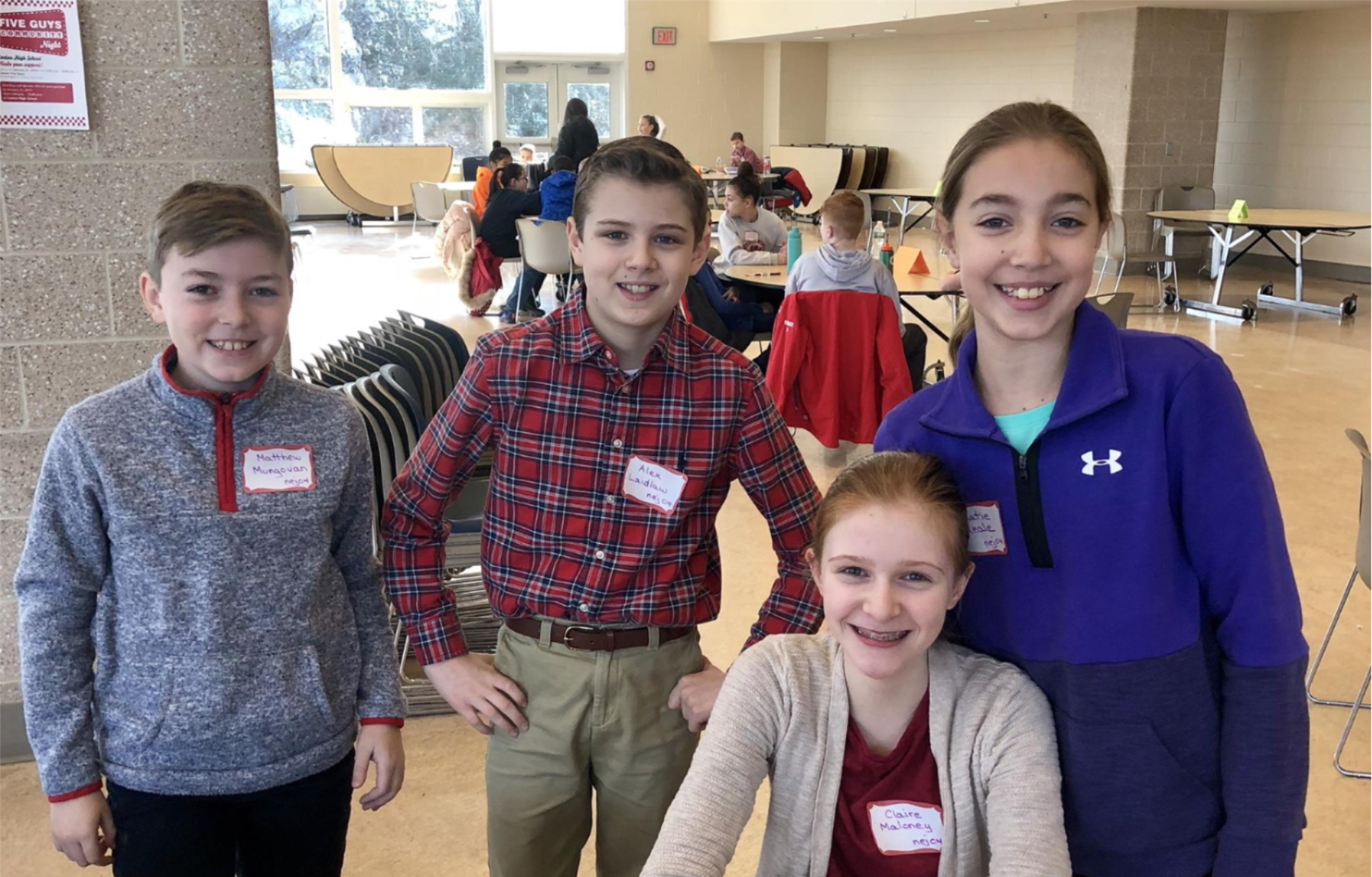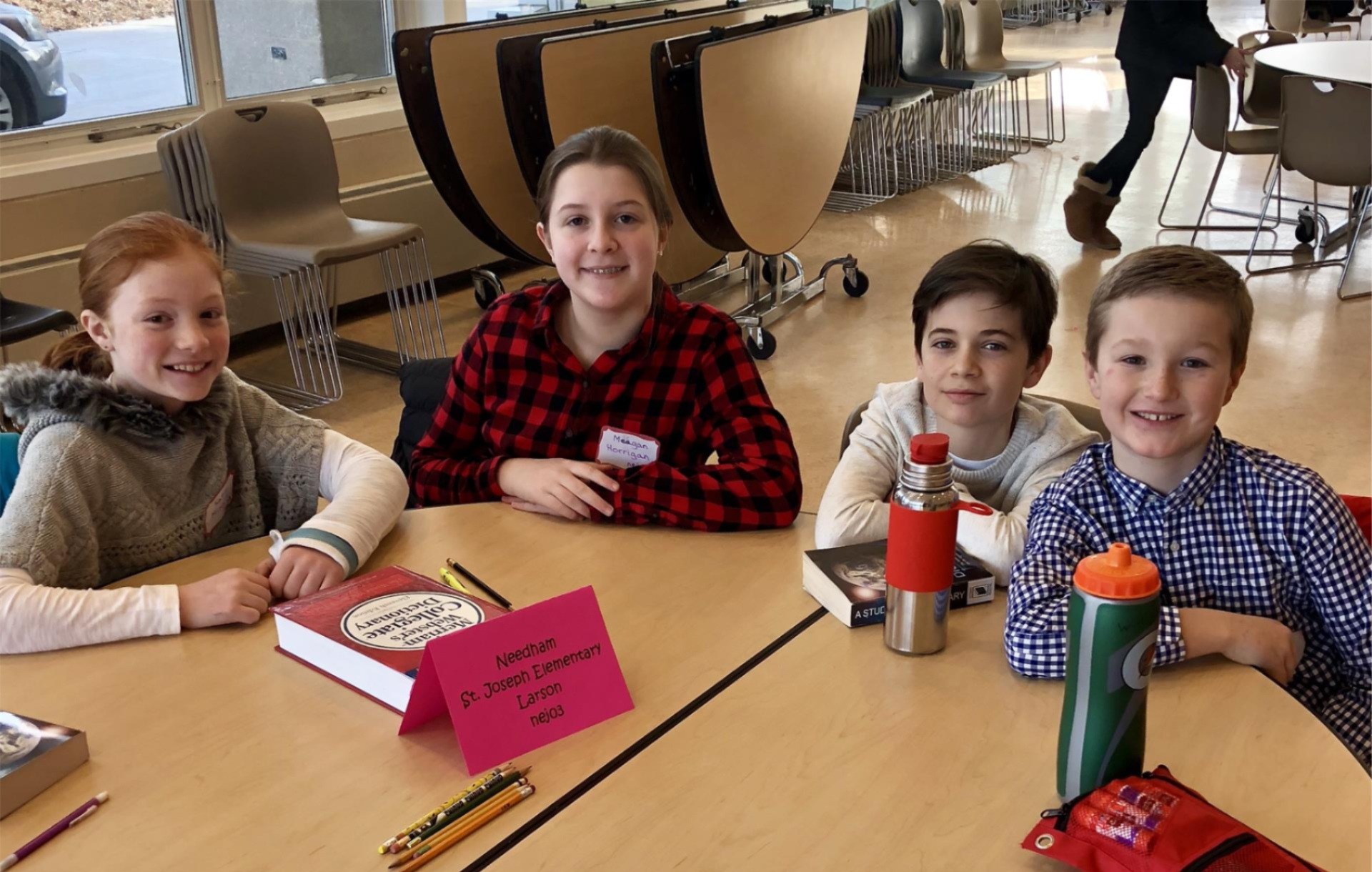 FUTURE PROBLEM SOLVERS
I want to congratulate our Future Problem Solvers team for spending this past Saturday at Canton High School as they participated in the Qualifying Bowl.  St. Joe's had four teams this year competing, so I will let you know when we hear back from the judges. Thank you to Miss Larson and Miss Sullivan for being the Future Problem Solvers' moderators.
KEYBOARDING WITHOUT TEARS
You should have received this note from Miss Powers last week, but I thought it was worthwhile enough for you to read again. We have heard a lot of positive feedback from parents!

At St. Joe's this year, we are using Keyboarding Without Tears to learn keyboarding skills, computer literacy and digital citizenship. One of the features of the program is that students can use the student license they have from school for practice outside the school. To access the program, you will need a laptop or desktop with internet access.

Each student has a Secret Code that allows them to log into the typing program. Your student likely already knows their code, however every student will have their code written in their assignment notebook by the end of next week. For our Kindergarten parents, you will receive a printed copy of the code in your child's red folder next week. 

You can start the program by clicking on the link below. It will launch in your default browser. Bookmark this page for easy access.

Once the program has launched then your child keys in the Secret Code and will be able to practice.

We recommend that your child work on Keyboarding Without Tears for no more than 10 minutes per day outside the classroom. Speed, fluency and accuracy will develop with regular practice over a sustained period of time.

Already, students have used the program in STREAM class and are familiar and comfortable with how the program works. 

To learn more about the Keyboarding Without Tears curriculum, please go to www.kwtears.com
FINANCIAL ASSISTANCE
A reminder for those seeking financial aid assistance that the deadline for submitting applications is March 15th.
SUGGESTION BOXES
We took the suggestion to have Suggestion Boxes near the two offices and we just went through them. The good news is that there were not too many which means things are going well and/or you are comfortable sharing your suggestions with us. Because they are a tad bulky and because we did not receive many, we are going to put them away for time being. The suggestions were to have a pajama day once a year (we do that for Santa's Workshop), to have a basketball club which we do as part of BOK or an afterschool sports club, and to explore a lunch program. We did pilot that a few years back, but it was not too successful. I have heard of another company though, so we will investigate that and follow up.

NEW CHAIRS
A generous grandparent offered to purchase something for the school, so we have ordered new chairs for the kindergarten building cafeteria and expect them this week. After that, when I was looking at the grade one chairs, it looked like they too were overdue to be replaced. So, the first graders were great at helping us on Friday putting their old chairs in the hallway and picking up their new blue ones for their desks. I was surprised at how genuinely excited and appreciative they were. Our kids are the best! We are donating the old chairs to those in need.
I always think my newsletters will be short and then there is so much to report! I am copied on all of the teacher's email blasts and as I was reading them this morning (Sunday). I could not help but laugh as they all mentioned how GREAT Catholic Schools Week was and how we are so lucky to be part of such a special and unique school. Of course, the blasts all ended with… GO PATS!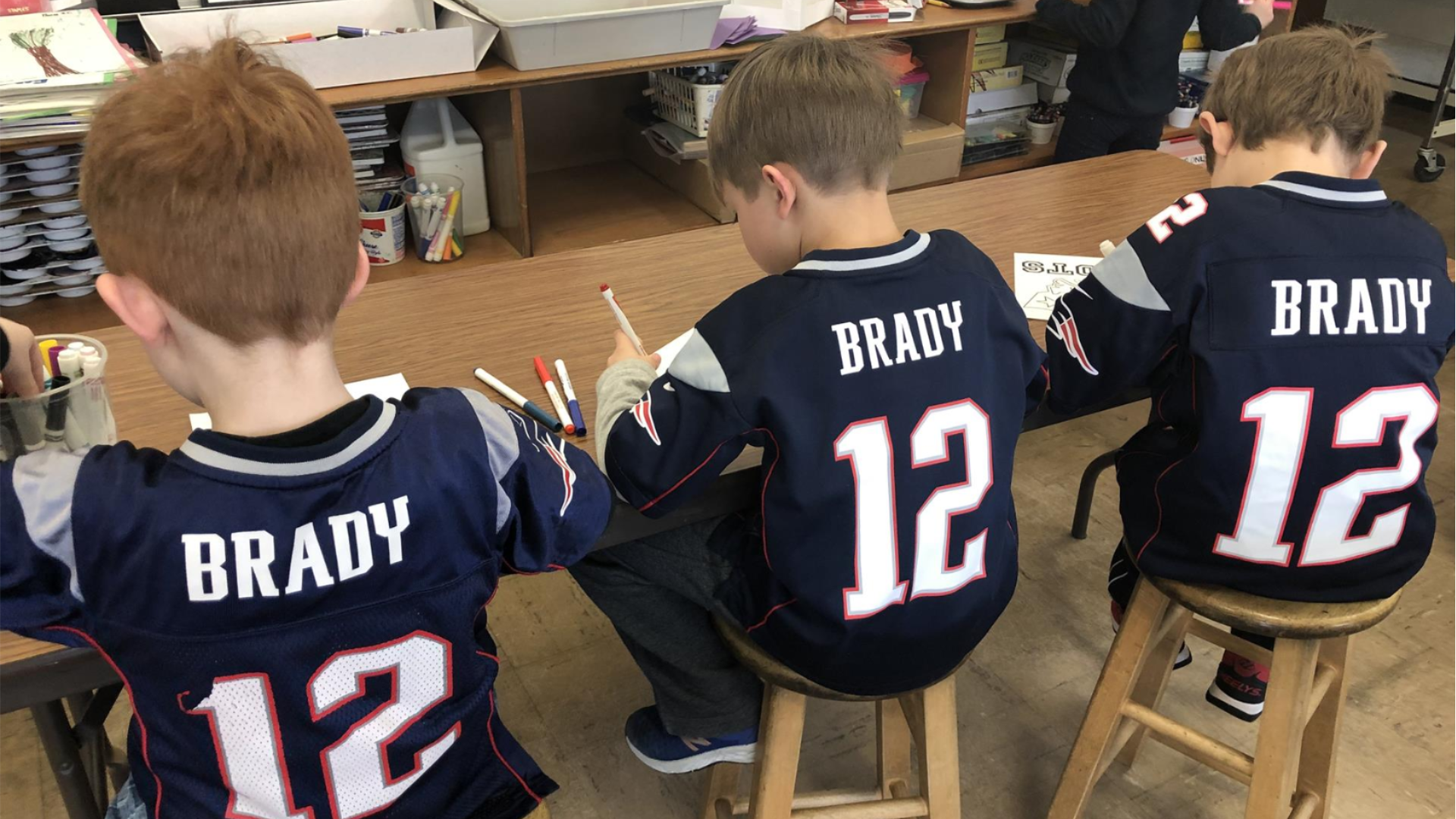 So, since I am sending this out I am hoping that when you read this that the New England Patriots are once again Super Bowl Champions! Also, believe it or not, the Red Sox truck pulls out of Fenway Park today headed to Fort Myers. Finally, yesterday was the first day since November 3rd that the sun set after 5:00 p.m. Our cup runneth over.

Have a great week everyone!

Warm regards,
Charlotte Kelly
Principal