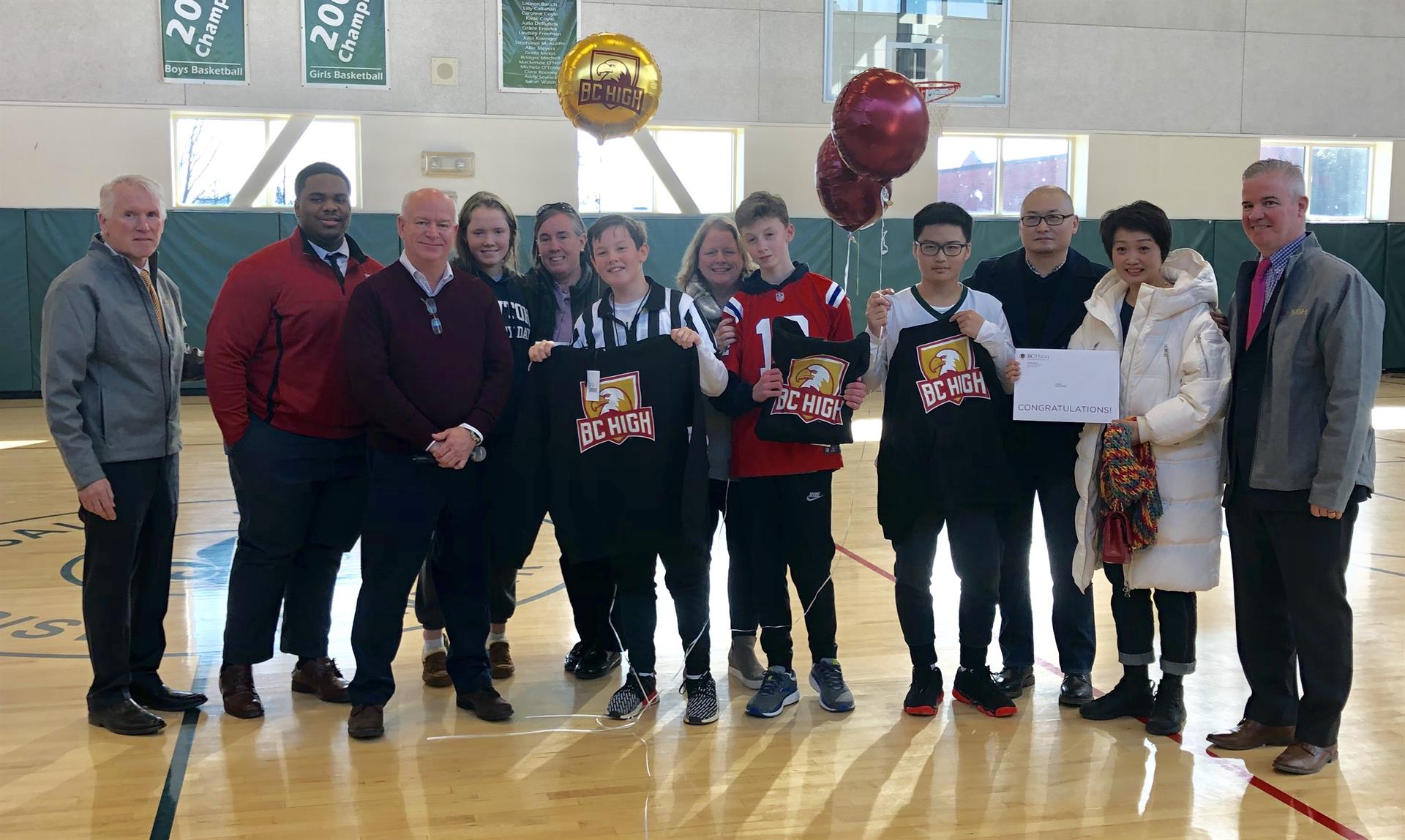 Congratulations to 8th graders Jack Heeney, Christopher Scalia, and Payton Qin who were awarded merit scholarships along with their acceptances to BC High. 
Dear Friends,
There is a lot of good news to share.
First of all, our eighth graders have been receiving their acceptances into high school and I am happy and proud to report that we have had a 100% acceptance rate to the following schools: Catholic Memorial, Mt. Alvernia, BC High, Xaverian,  and St. Joseph Prep! Also, FIVE of our 8th graders scored 99% on the HSPT (the high school placement exam), the highest score possible, and more than half of the students scored in the HIGH Range, the highest category. Congratulations to our 8th graders and their families on this great news.
The legacy is passed on and the tradition of academic excellence at MHMS has been demonstrated once again with these results. We look forward to the independent schools and Ursuline sending their acceptances in early March.
Secondly, I want to pass on congratulations to both our girls' and boys' 8th grade or senior basketball teams for making the playoffs. They had a great regular season and now we look forward to the playoffs. We will be publishing the schedule of games once it is announced. In celebration of this achievement and supporting our teams, we will hold an in-school rally when we return from the February break. The date and time will be announced. Congratulations to our teams, coaches and families for all your support!
Third, we had a wonderful celebration of Catholic Schools Week! Masses, retreat, tag days, National History Day, student and teacher appreciation days, ice cream sundaes, faculty / student basketball game and a spelling bee (the week later) all made us proud and thankful to be part of the Catholic School Mission in the United States. Thanks to all the parents who did so much to make the week a special celebration.
As the circle of life continues, we remember a long-time middle school teacher here at St. Joseph Parish, Bertha (Carroll) Sullivan, who passed away on February 12. Bertha taught generations of students from the parish and surrounding towns. Please see the link to her obituary below, and let us pray in gratitude to God for her life and dedication to Catholic education.
Finally, I hope everyone will get the opportunity to rest and relax, be safe, if travelling, and remember to offer thanks during our February break.
Sincerely,
Jay MacDonald
Principal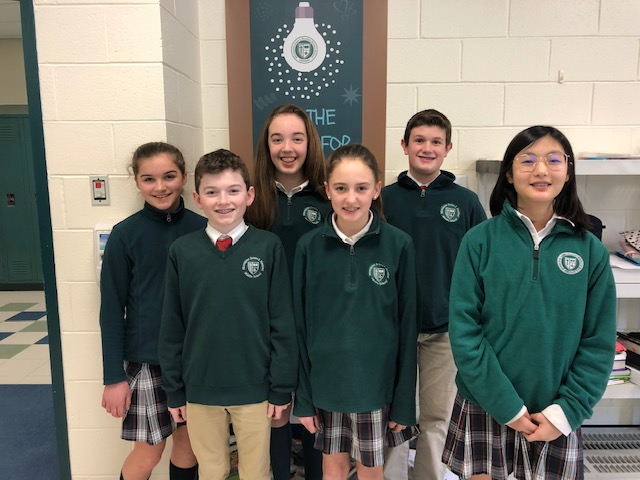 NATIONAL HISTORY DAY
Congratulations to the following students who will be representing MHMS at the district National History Day Competition:
Exhibit
Pat Blomberg
Angela Chai
Brian Ladino
Olivia Ruggeri
Website
Abby Coyle
Rosie Reale
Thank you also to all the parents and our 4th and 5th grade friends in St. Joe's Elementary who came for the NHD Project Viewing on January 30. 

February 25, 26 & 27
Drama Rehearsal
2:45 - 4:30
February 27
Art Club
2:45 - 4pm
February 28
X Block
1:45 pm
Forensics
2:50 - 4:05 pm
March 2
Cambridge Classic Speech Tournament
8:30 am - 5:30 pm
St. Paul's Choir School
March 4, 5, & 6
Drama Rehearsal
2:45 - 4:30
March 6
Ash Wednesday
Art Club
2:45 - 4 pm
March 7 
Forensics
2:50 - 4:05 pm
New Altar Server Training
4 - 5 pm
March 8
End of Trimester 2
Tag Day for Students Who Sold 5 Fast Cash Calendars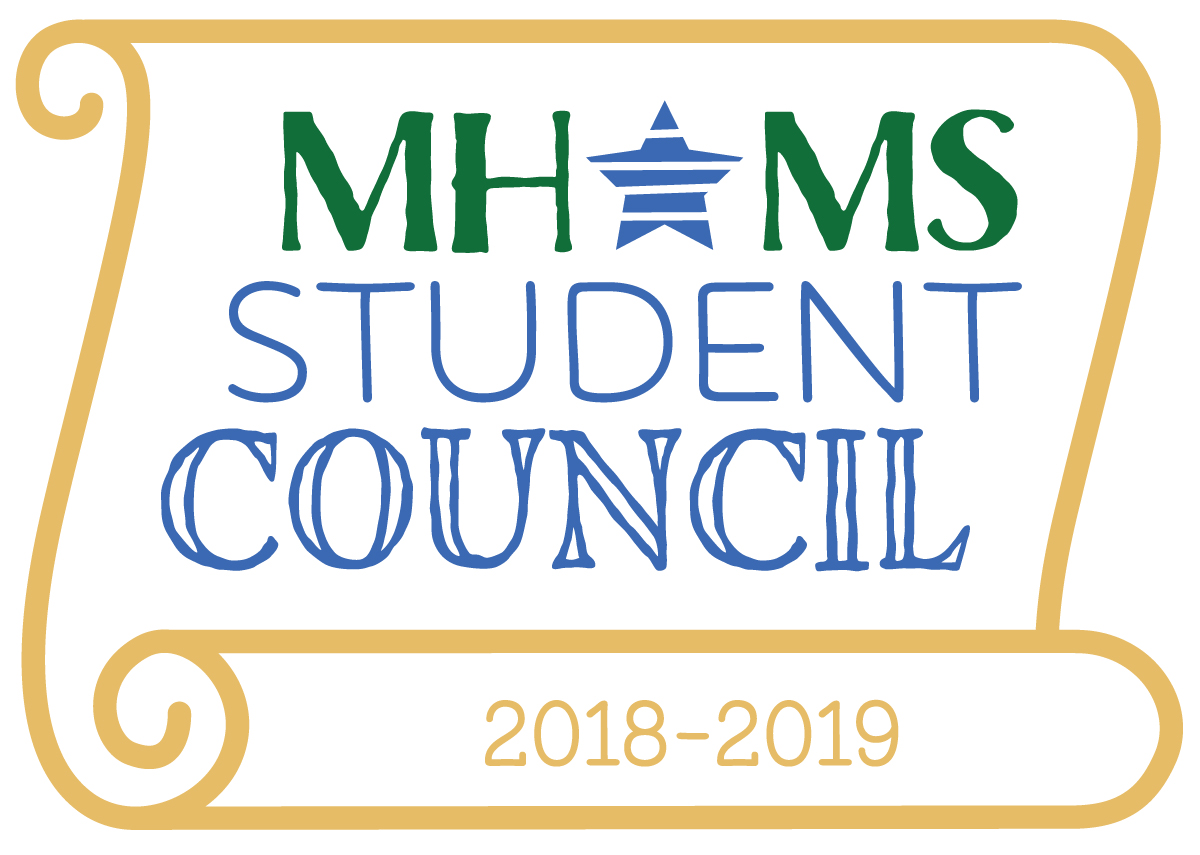 STUDENT COUNCIL VOTES NEW SUB OPTION
The MHMS Student Council has voted to expand our Monday sub offerings from Needham House and try Chicken Caesar Wraps. The first order date was Monday, 2/11 at a cost of  $8. 
8A BABY BOTTLE CAMPAIGN
8A's charity for Feburary is the Baby Bottle Campaign, which will benefit the non-profit organization called A Woman's Concern/Your Options Medical, which provides resources and free medical services for women who need support as they start a family. 8A students have placed plastic baby bottles in each homeroom for donations. Please help by putting your spare change in the banks. The bottles will be collected at the end of February. Thank you for your support!  - Mrs. Corcoran
CAMBRIDGE CLASSIC SPEECH TOURNAMENT
Members of the MHMS Forensics Club are invited to sign up for the Rose Institute's second annual Cambridge Classic Speech Tournament. Registration is now open!
 
The tournament gives students a unique opportunity to practice the skills they have been learning in their public speaking courses in a safe, competitive and fun environment.
Students from participating schools are invited to compete in 6 events: Monologue, Volte Face, Stand Up Comedy, and Persuasive, and Duo Interpretation (new event!), and Panel Debate (new event!)
 
Date: Saturday, March 2nd.
Time: 8:30 AM to 5:30 PM
Place: St. Paul's Choir School. 29 Mt Auburn St, Cambridge, MA 02138.
Lunch and snacks will be supplied. At 5:30 pm there will be an awards ceremony complete with certificates, trophies, and medals.
 
Registration: Closes Sunday, 2/24. Please use the link below.  Checks will not be accepted. For more details, visit us online at www.rosedebate.com/cambridge-classic. The maximum enrollment for this tournament is 75. Students beyond the maximum will be placed on a wait list.Please sign up now to reserve your spot. 
REGISTRATION FOR NEXT YEAR
If you have not already done so please register as soon as possible for the 2019-2020 school year. Knowing our enrollement is a critical piece for our budgeting and scheduling. Also, please note the deadline to apply for financial support is March 15. All requests are reviewed annually and with complete discretion.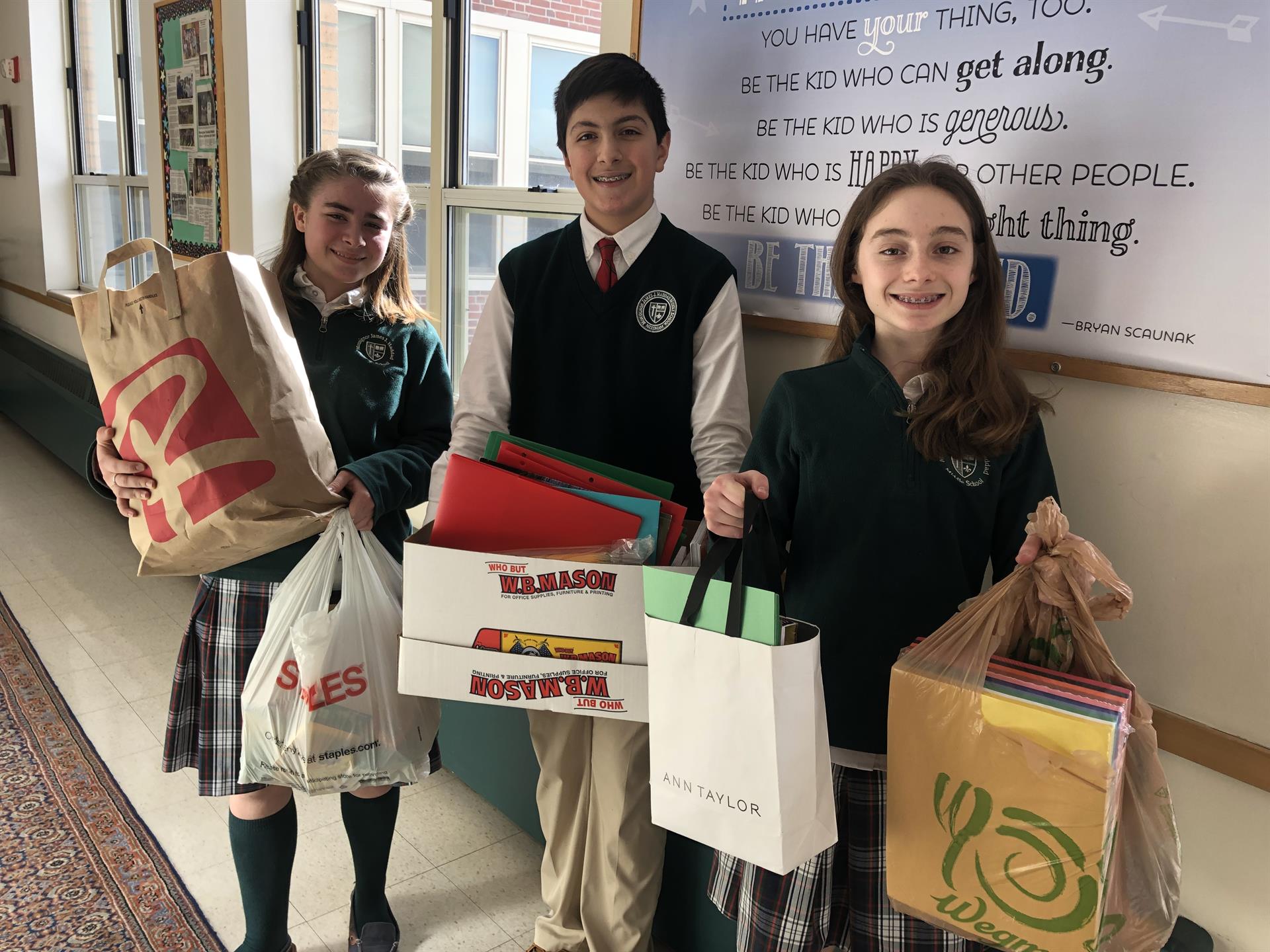 CSW SCHOOL SUPPLY DONATIONS FOR ST. PATRICK'S
Thank you to everyone who participated in our school supply collection for St. Patrick's School in Roxbury during Catholic Schools Week. We dropped off several boxes and bags of supplies.
MHMS ART CLUB - SPOTS STILL OPEN FOR GRADE 5, SJES & GRADES 6- 8, MHMS
There are still a few spots available for Art Club with Mrs. Davis. Cost is only $50 and the club meets on Wednesdays, 2:45 - 4 pm. 
BIRTHDAY BOOK PROGRAM
Did you know our library:
• circulates more than 1,000 books a week?
• serves both the elementary and middle schools?
• depends on the Birthday Book Program for most of its budget to purchase new and exciting new titles?
Commemorate a birthday or important event, honor a teacher, or remember a special person with the gift of a book. What better way to celebrate? Here's how our program works:

• Donate $20, and your child may choose a book from our "Birthday Book Cart" of brand new hardcover books. A bookplate with your child's name will be placed inside the book, and your child will be the first to borrow the book.
Learn more and print the form below: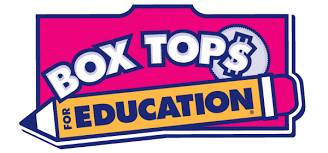 BOX TOPS TIME
We are entering the second of our two Box Tops collections periods for the school year. Please turn in all box tops by Friday, March 1. The top three MHMS students will get an iTunes gift card for $20, $15, or $10. Thank you to Casey Friedman for coordinating this important fundraiser for both schools. 
NEW ALTAR SERVING TRAINING
Fr. Peter has scheduled the following two sessions for new altar server training for students in grades 4 and up, to be held in the upper church.
Thursday             March 7                4-5 p.m.
Saturday              March 9                2-3 p.m.
Parents should call the rectory (781-444-0245) ahead of time to register their child and let them know which session their child will attend.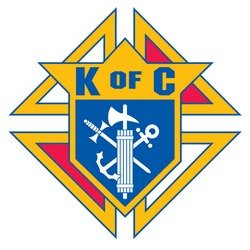 KNIGHTS OF COLUMBUS ST. PATRICK'S DAY DINNER - MARCH 9
The Needham Knights of Columbus will be hosting their annual St. Patrick's Day dinner on Saturday, March 9th. All proceeds from this dinner support our schools. Please log on to their website to sign up. St. Joe' s Elementary and MHMS will be making baskets for the Knights to raffle off that night. Thank you to the Knights for their support and partnership.

ONE MISSION BUZZ OFF TEAM
The Saint Joseph Parish Schools One Mission Buzz Off Team is open for Registration!
For the third year in a row, a team from the Saint Joseph Parish Schools community will be participating in the One Mission Buzz Off at Gillette Stadium on Sunday, June 2nd. 
One Mission is a pediatric cancer charity that does whatever it takes to get kids through cancer.  One Mission programs make living in the hospital less lonely and stressful, bring back joy in a time of fear and uncertainty, and give kids and their loved ones the support they need to get through the emotional and financial challenges of treatment.  All of the programs they fund directly benefit children and adolescents diagnosed with cancer, the families who support them, and the medical community who compassionately cares for them. These programs and services rely exclusively on philanthropic support, as they are not reimbursable through insurance or eligible for traditional grant funding.
Over the past two years we have raised over $60,000 and won the award for largest team both years with over 30 buzzees each year. Anyone from the St Joe's community is eligible to participate on our team (students, teachers, parents, siblings, relatives, and friends). 
Each team member is required to pay a $35 registration fee and reach a minimum fund-raising goal ($350 for adults and $200 for children 14 and under). If you would like to join this year's team, please sign up via the link below.
If you are not participating, but would like to make a donation to the team, please use the link below and click Donate Now.
If you would like to learn more about One Mission and their programs, visit their websites at buzzforkids.org or onemission.org.
If you would like more information regarding our participation in the event or details related to the event, feel free to contact our parent organizer Joanie Shea at obrienshea52@gmail.com
MIDDLE SCHOOL SERVICE OPPORTUNITY FROM OUR FRIENDS AT ST. BARTHOLOMEW CHURCH
Jennifer Foster, Director of Religious Education at St. Batholomew Church in Needham, invites students to a Catholic day of service for middle schoolers coming up at the beginning of March. It is called Stand, and is run by the Abide Boston team that runs the Abide high school overnight service event.
When: March 2, from 10am-7pm
Where: St. Brigid, Lexington
What: Building beds with "A Bed for Every Child" in addition to a bunch of fun activities, prayer, praise and worship music, and fasting during the event, and dinner at the end.
Cost: $100 fundraising goal (ask family and friends to sponsor you during your day of service! Funds will be used to cover the costs of the materials for the beds, the food and other retreat costs, and all remaining funds will be donated to A Bed for Every Child).
Ms. Foster has recently joined the Abide planning team and will be at the event on March 2. Feel free to contact her directly with any questions at JFoster@stbartholomew-needham.org.
For more information and to sign up please visit the website www.abideboston.com/stand.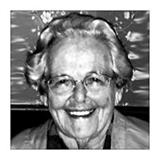 ST. JOE'S MIDDLE SCHOOL TEACHER FOR 32 YEARS - MRS. BERTHA SULLIVAN
Beloved St. Joe's middle school teacher, Mrs. Bertha Sullivan, passed away February 12. She is remembered fondly by many and our prayers are with her family. 
Due to the weather this week's Living Legacies visit was cancelled. Our next visit will be April 10.
The next Breakfast 'N Books will be March 14, discussing Moon Over Manifest by Clare Vanderpool. 
Students who sold 5 Fast Cash Calendars have a tag day March 8. Students who sold 10 calendars have a tag day March 22.
Our next Game Night is Friday, March 29.
Are you a Legacy Family? Did you go to SJES / MHMS and your children are here now. We will be celebrating you at our Legacy Breakfast to be held on May 22, 2019 to thank you for continuing the tradition of a SJES / MHMS Catholic Education.
Students interested in donating 8 or more inches of hair should mark their calendars for Wednesday, May 29. Pantene is no longer taking hair donations bur Avante has another program that they will use.
Important dates to note for the 2019-2020 school year. Orientation for all sixth grade students and grades 7 & 8 transfer students will be Tuesday, September 3, 9 am  - 12 pm. The first day for all students will be Wednesday, September 4, a full day.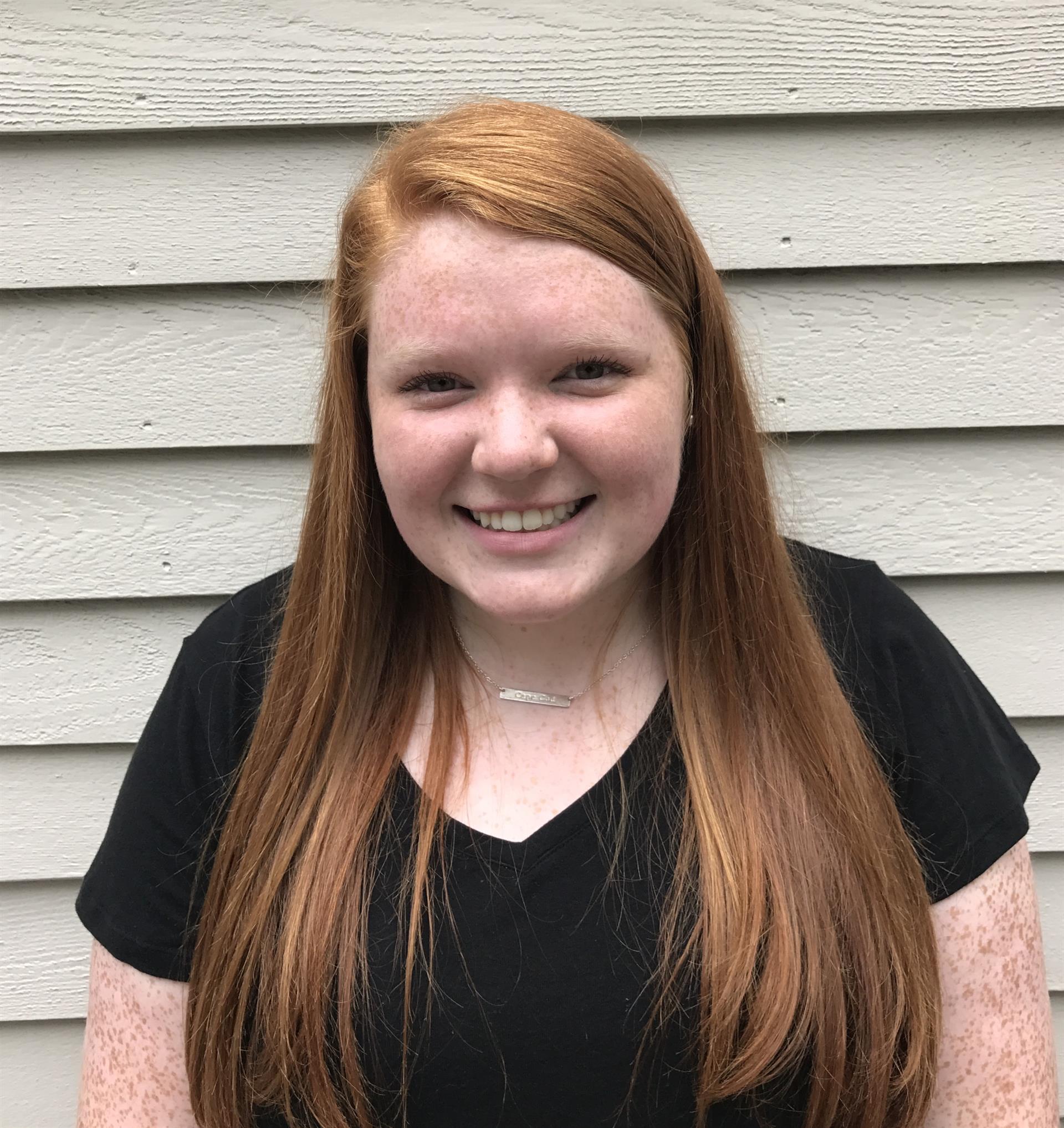 ALUMNI SPOTLIGHT: HANNAH WOODWORTH MHMS'15 UA'19
Thank you to alum Hannah Woodworth for speaking at our sixth and seventh grade parent coffee last week. Below are some of her reflections on her MHMS experiences. Best of luck to you at Boston College next year, Hannah!
I am a senior at Ursuline Academy and I am planning on continuing my academic career at the Carroll School of Management at Boston College.

When I look back on my years at MHMS some of my favorite memories are participating in the annual musical, kindergarten buddies, Ski Club, painting my ceiling tile, as well as our class trips to Philadelphia and Washington D. C. My absolute favorite memory, though, has to be creating long term friendships with my middle school friends who continue to be some of my closest friends to this day.

Heading into my freshman year at Ursuline was intimidating, but in less than a week's time I knew I was well prepared in everything from time management skills to great leadership qualities. Looking back, I am happy with my decision to stay at MHMS through eighth grade. The various opportunities allowed me to find what I was interested in and explore what that activity had to offer. I strongly believe that my three years there allowed me to grow into the person I am today. The loving community and caring teachers gave me the confidence I needed to succeed going into high school.
MHMS IS FULLY CONNECTED
Please like us on Facebook, and follow us on Twitter @MHMSGators, Instagram, and LinkedIn to stay abreast of the latest news.