February 11, 2019   •   Issue 24 
"Thank you for the homes we have, especially during winter. You are always with us day and night and every single season. Please help us every single day with our troubles. Please bless our loved ones, our families and our friends. Thank you for our awesome teachers and the school we get to have. Help us to be more like you and everyone in heaven. Help us to have the greatest lives. In Jesus' name we pray. Amen."
~ Antonio, Grade 4 ~
Dear Parents,
It does not seem possible that February school vacation is upon us. If you are traveling, we wish you safe travels, and if staying close by, we wish you a week of rest and relaxation as well.

It promises to be a busy week ahead, so I want to remind you of the activities we have planned:
Monday: Grade 2 visits the Museum of Science
Tuesday: This is the 100th day of school! This is an early release day for a faculty meeting.
Thursday: Happy Valentine's Day! Students may enjoy a free tag day by wearing red, pink, purple, and/or white today. The teachers have shared their plans via their blasts but just a reminder that food is not allowed even attached to valentine cards. Also, a reminder that the  teachers have mentioned -  if your child is bringing in valentines, he/she should bring one in for every child.
Friday: The fifth grade Leadership Speaker Series welcomes Susan Horne and she will be speaking about empathy. Susan shares her thoughts and wisdom every year, so if you have a fifth grader and you can join us, you will enjoy her presentation.

WELCOME MRS. GOLDNER
We are excited to welcome Mrs. Katie Goldner to St. Joe's beginning this Tuesday and she will be working with us for the remainder of the school year. We have met with Needham Public Schools a few times since November and because of the shift in private school grant allocations, St. Joe's can have additional support from a reading specialist to receive our proportionate share. Mrs. Goldner will work out of the Learning Center with Mrs. Schell and Mrs. Smith and will be working full days on Tuesdays and Thursdays. Mrs. Goldner has certifications in elementary education, early childhood and reading, has a CAGS in reading, and a master's degree in early childhood education. She has had years of being a literacy tutor as well as a Title I reading teacher. Mrs. Goldner will be working with students whom the teachers have identified as needing extra support in reading and are not on a 504 or an IEP plan. If your child is going to work with Mrs. Goldner, the classroom teacher will let you know.
ARTS & CRAFTS FAIR
If you have a child in grades 3-5, you should have received a form regarding an opportunity for your child to sell his/her handmade items at the Arts and Crafts Fair on March 22nd. This is the brainchild idea of Lucy Donovan and Lila Jantzen in grade four, who came to me in the fall asking if they could sell what they were making at the school store. After meeting with Ms. Harris and me and presenting their ideas via a Power Point presentation, the girls outlined what is necessary if students want to participate in the Fair, which will take the place of the school store on March 22nd. We truly want to congratulate both Lucy and Lila for being entrepreneurs and for seeing this idea come to fruition. Forms are due to the office by this Wednesday, February 13th if interested.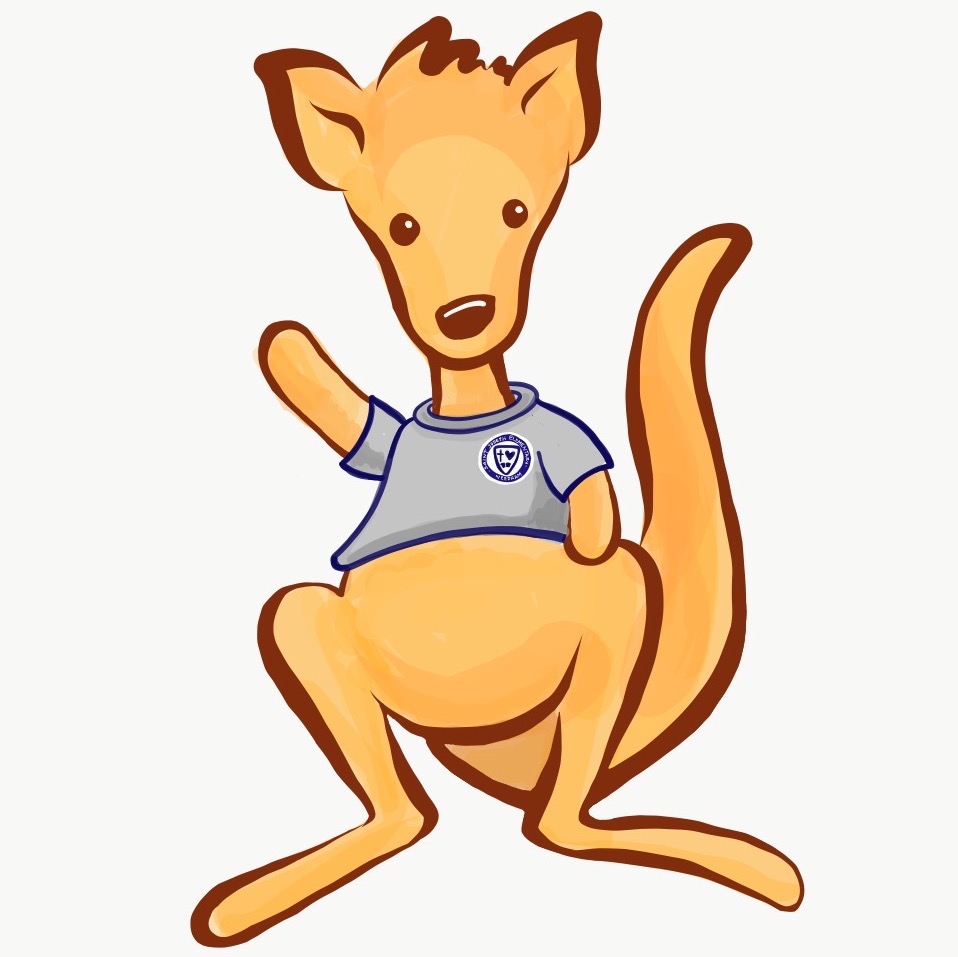 JOEY METER
Hip Hip Hooray! The students have reached the 100 mark of the Joey Meter, so congratulations to the students for working together to achieve this goal. We are working on a schoolwide reward, so we will keep you posted.
FINANCIAL AID
A reminder that applications for financial aid are due by March 15th. Please log on to FACTS to fill out the necessary paperwork.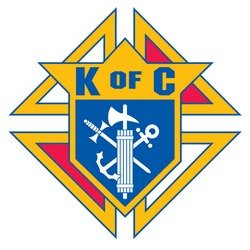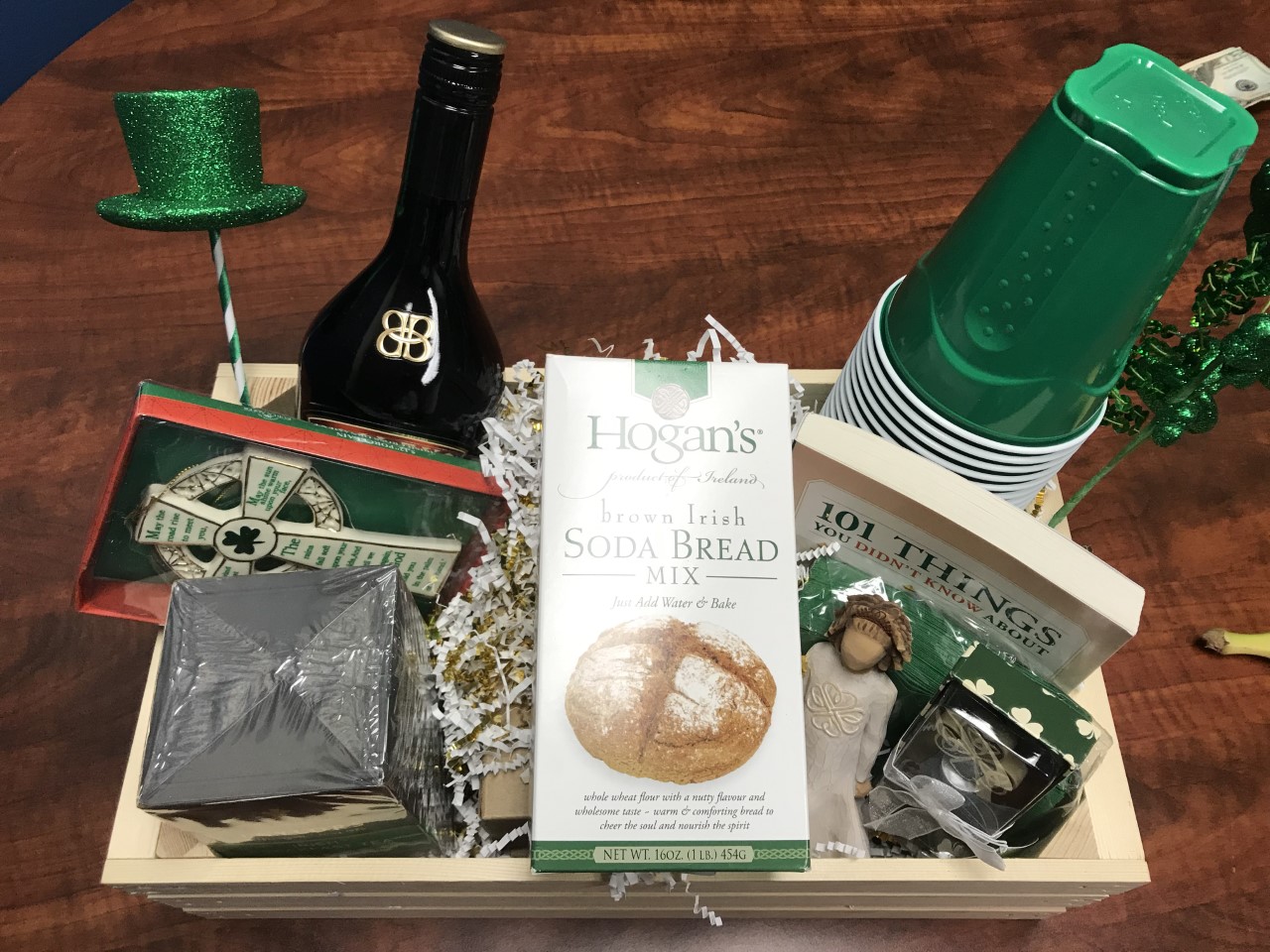 KNIGHTS OF COLUMBUS ST. PATRICK'S DAY DINNER
Mr. MacDonald and I met with the Knights of Columbus this past week and I want to share with you that they will be holding their annual St. Patrick's Day dinner on Saturday, March 9th. Please log on to their website to sign up. Both schools offered to make baskets for the Knights to raffle off that night and all proceeds from this dinner go to the schools. We are grateful for their support and partnership.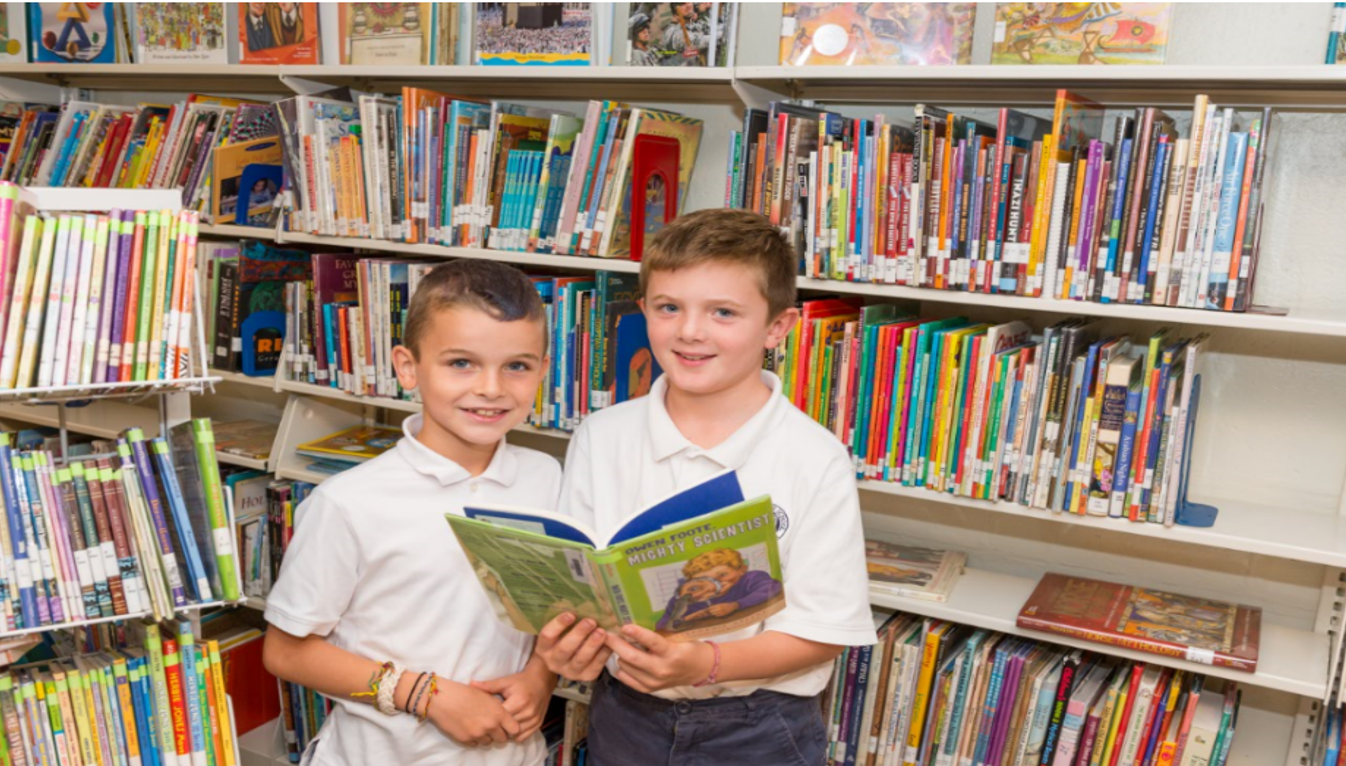 BIRTHDAY BOOK PROGRAM
Thank you to all the wonderful families and friends who have contributed to our Birthday Book Program in the months of December and January! Because of their interest and support, we have been able to add 14 new titles to our collection!
Our book donation programs; Birthday Book, In Memoriam, In Honor of are our major sources of fundraising for our library. We are always so grateful that the families at Saint Joseph School/ Msgr. Haddad Middle School share our desire to have a vibrant, up to date collection for our students.
Thank you to the families of:  Lincoln Moran, Allison Mingolelli, William Nykvist, John, Patrick & Paul Joyce, James Marjani, Kelly Ladino, Ben Culgin, Jack Scola, Oliver Bannon, Madeline Chevere and Ryan and Kaitlyn Lovett. Also, thank you to Mrs. Mary Keyes for her generous gift to the library.
Looking for a unique gift? Consider donating to our library. We will help you pick out a book and place a decorative bookplate in the front of the book honoring your special someone!
Don't Interview (Your Kids) For Pain ARTICLE
A good article from Miss McShane from a Motivated Child Summit that she participates in, is attached. It is worth clicking on the link.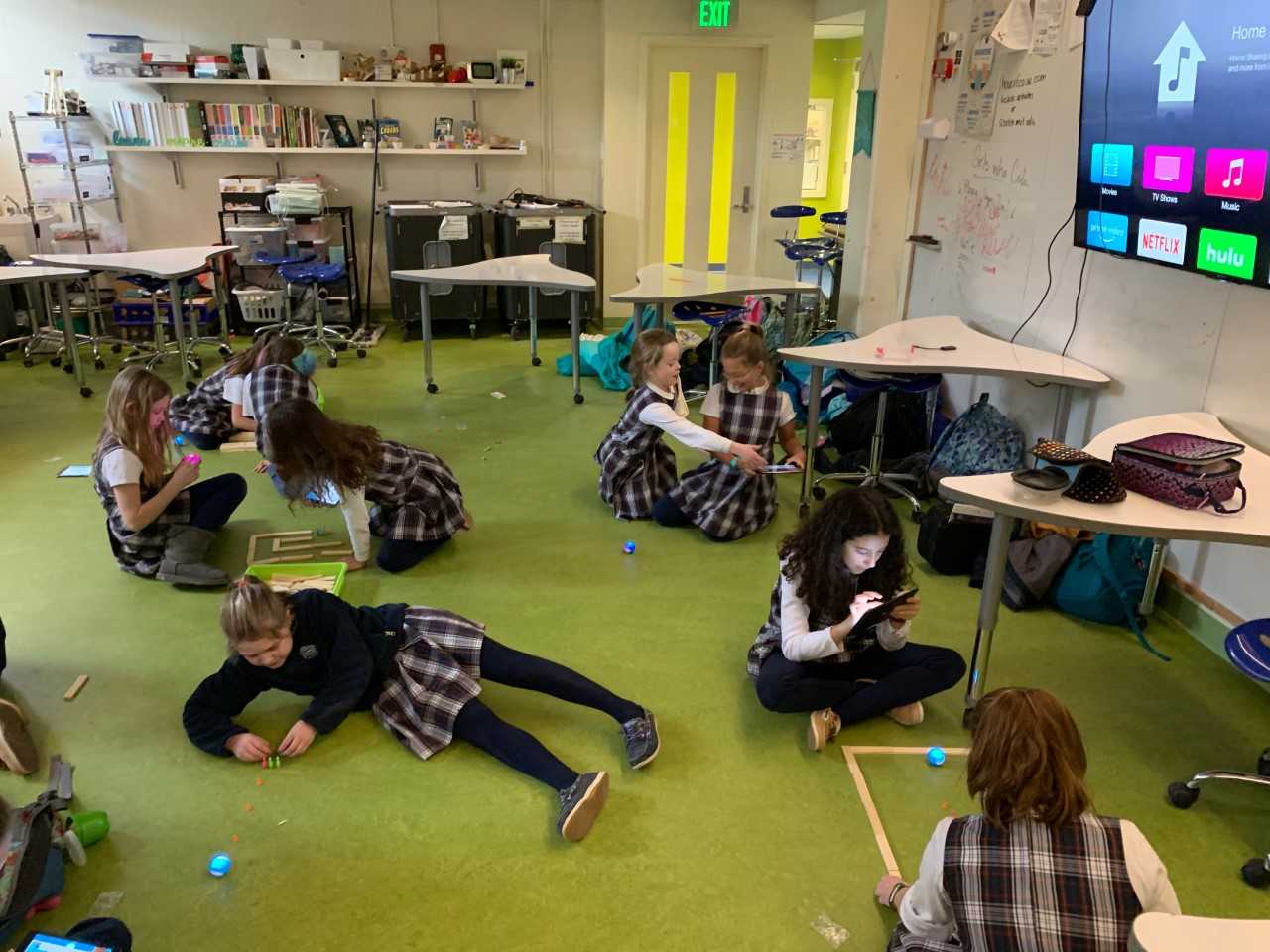 GIRLS WHO CODE
A note from Miss Powers:
In September of 2018, St. Joe's began offering an afterschool club, called Girls Who Code, to girls in grades 3rd-5th. Girls Who Code is a nationally recognized organization that aims to empower girls through coding and to close the gender gap in technology. This is the first year that Girls Who Code is open to elementary age students and it has been a success at St. Joe's. The club meets every week to work together to learn to code, share ideas and solve problems, and have women guest speakers from the computer science world. Due to our large enrollment, the Girls Who Code Organization allocated the St. Joe's chapter club funds to be used as the club deemed fit. After voting as a group, Girls Who Code were able to purchase Sphero Mini Robots so that the girls can bring their online coding skills to a real- life setting. Mrs. Kelly generously offered to match the number of robots, so Girls Who Code now have 12 Sphero Minis and the girls look forward to sharing their knowledge with the rest of the school community.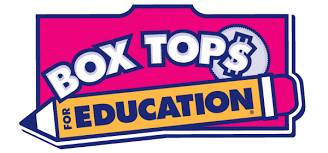 BOX TOPS
It's Box Top time! March 1 is the submission deadline.
We will have red bags in each class to collect them and the class with the most will win a $50 gift card for the classroom. There are thousands of products that have Box Tops on them. If you need help finding Box Tops, please check out the website.  We will be collecting the week after February break. Contact Casey Friedman at caseyofriedman@me.com with any questions and good luck collecting!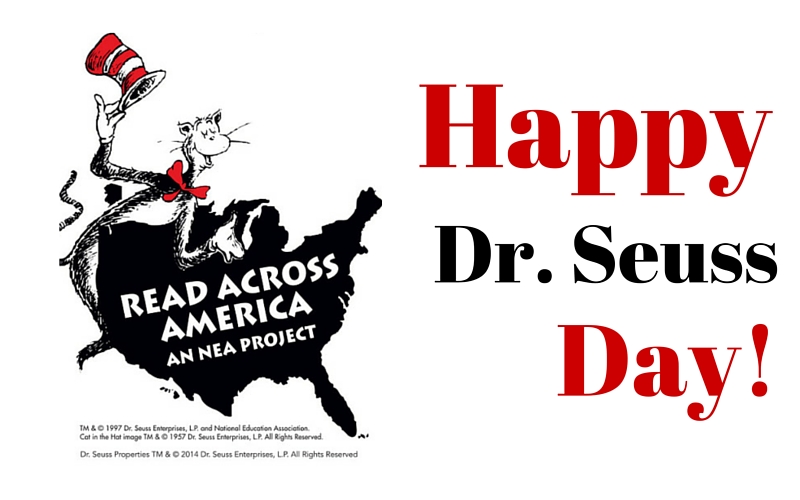 FRIDAY, MARCH 1ST 
READ ACROSS AMERICA DAY 
"TAG DAY" - As you read in many of the email blasts, the Student Council has declared Read Across America Day to be celebrated on Friday, March 1st as we celebrate the birthday of Dr. Seuss. Every class has picked a book to dress up as, but I promise that they will not be too elaborate or at all burdensome to you. For example, if a class picked Scrambled Eggs, they might dress up in yellow clothes, if they chose Happy Birthday, they might choose to wear birthday crowns etc. It is going to be SUPER cute and everyone is very excited! All the faculty and staff will dress up like the original Cat in the Hat. A great way to celebrate the love of reading which we do daily at St. Joe's!
Well, the Patriots won the Super Bowl (again!) which is truly unbelievable! The children were very excited to report the news when they arrived at school on Monday morning. We were also able to enjoy unseasonably beautiful weather this week as well. Finally, one of my markers for getting closer to Spring happened this past Saturday. I attended 4:30 mass and it was light when I went in as well as when I came out. So exciting!
Have a great week everyone!
Warm regards,
Charlotte Kelly
Principal