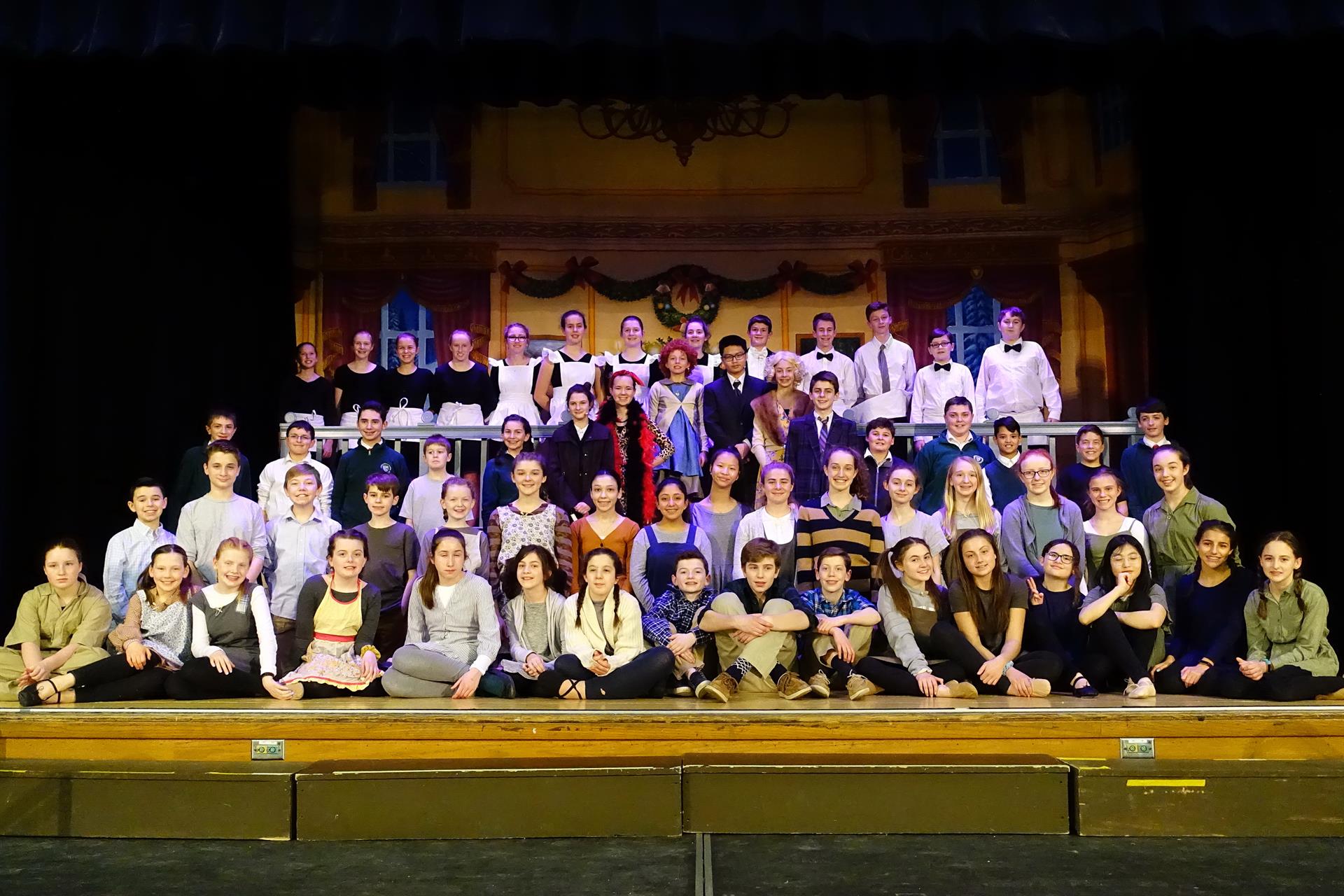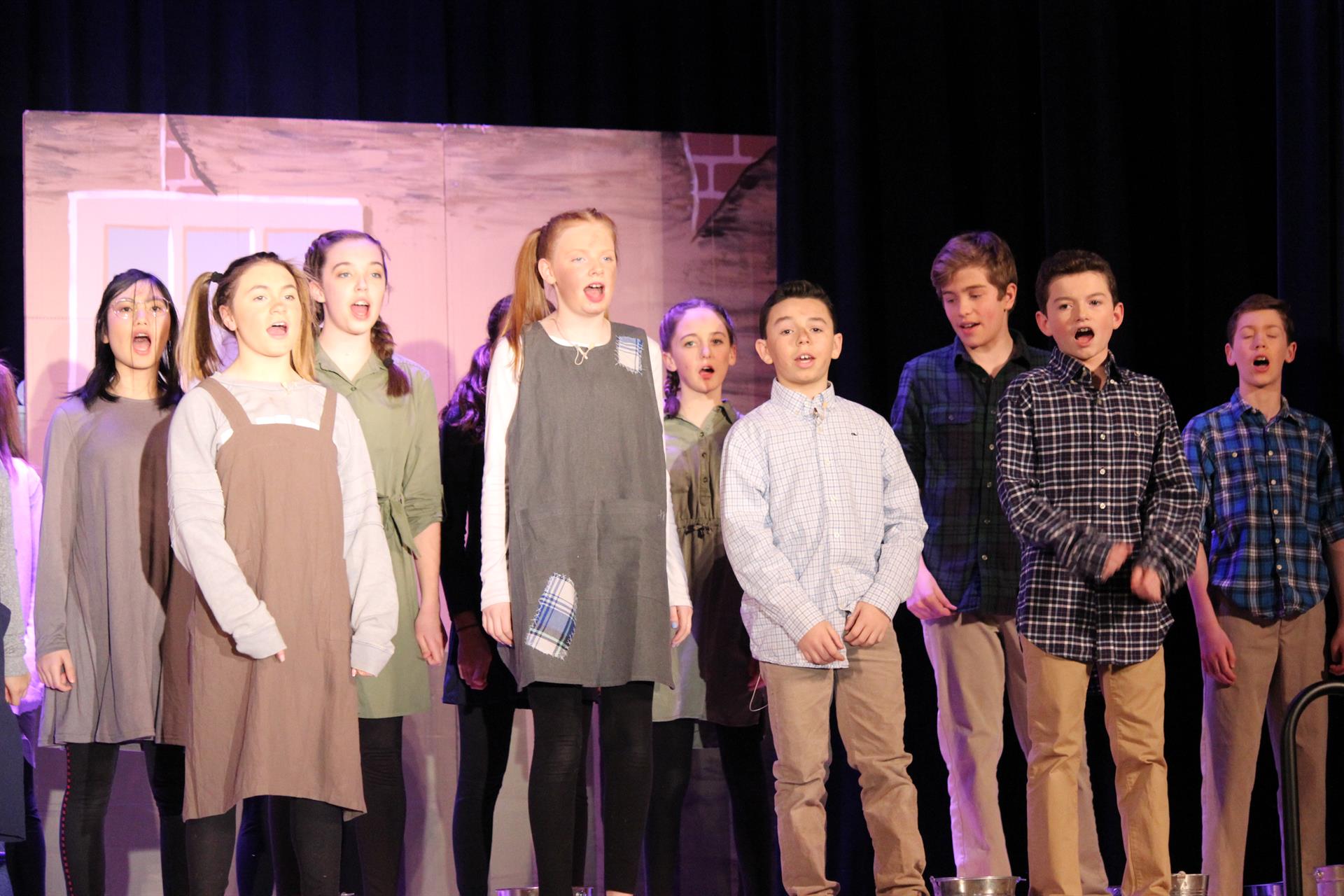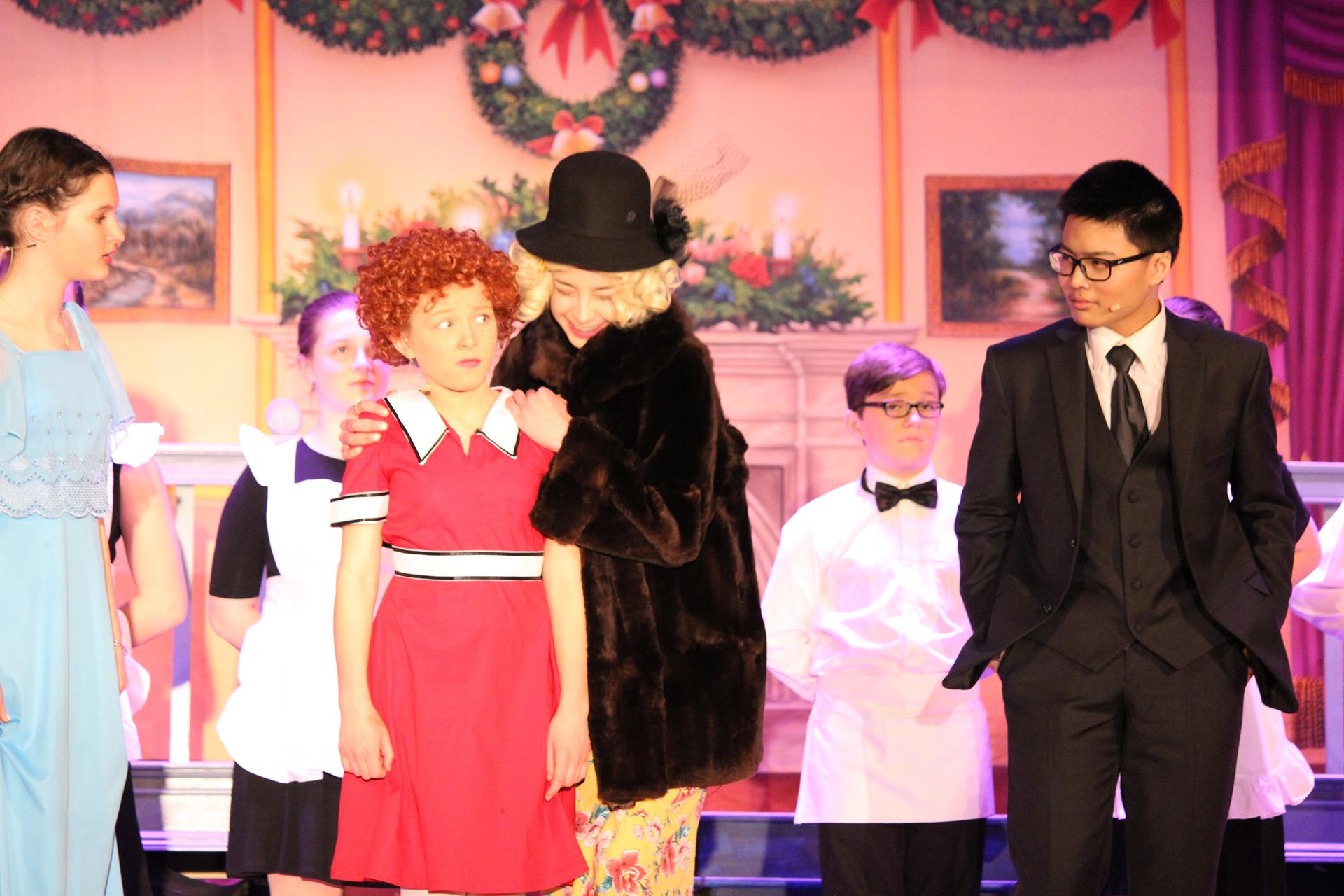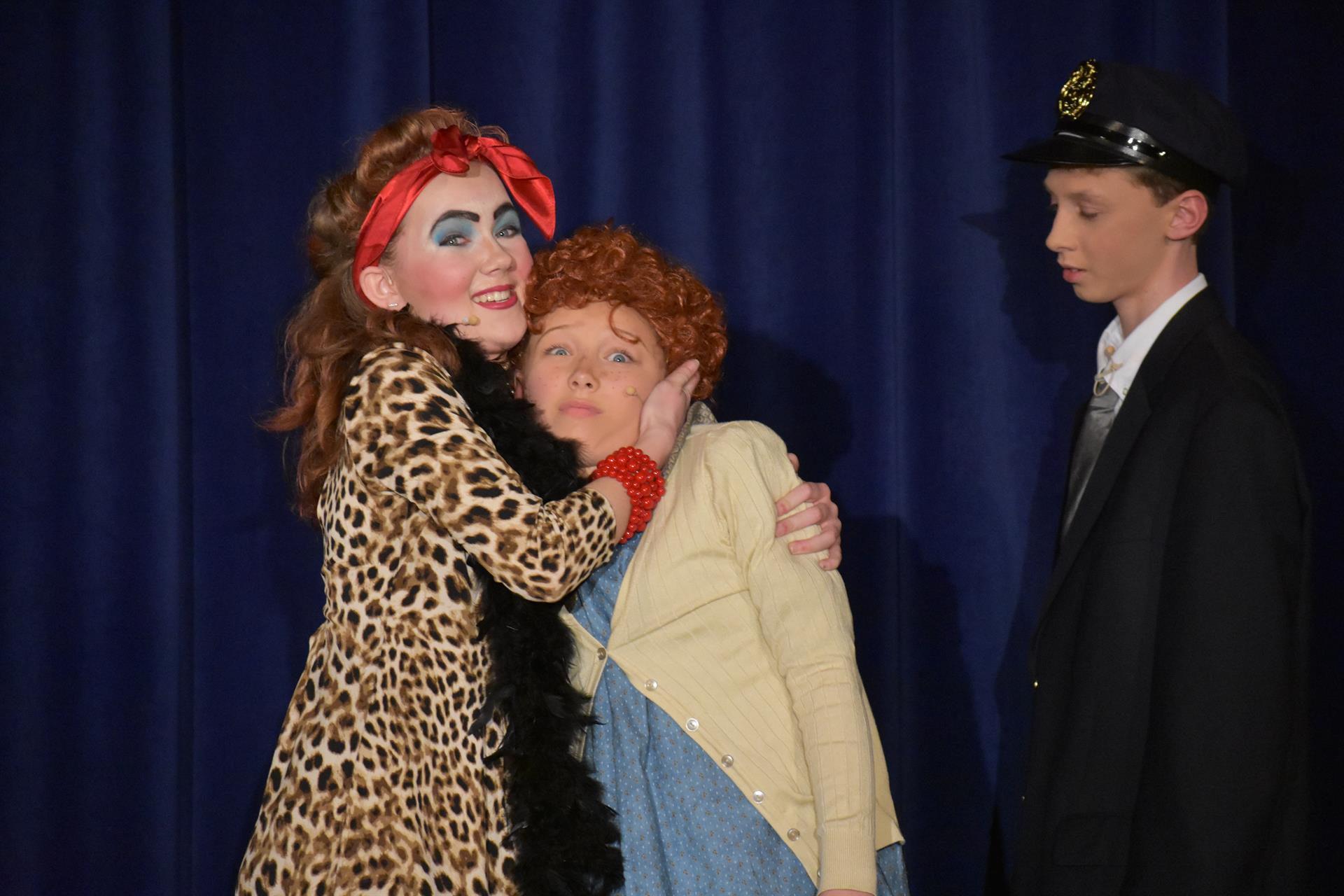 Congratulations to the cast and crew of Annie, Jr. !
Dear Friends and Families,
Annie was a hit!
I hope you had the opportunity to see our Spring Musical, Annie, Jr. this past weekend. The two performances were outstanding as Emily Spence and Michelle French together with Jill Meyers and Gail Hvidsten pooled their talent, dedication and love for the students to produce two memorable shows.The students rose to the occasion and shared talents and gifts that wowed the audience.Thanks to the students, parent volunteers, supporters and all who helped create a lasting memory.
Registration and Enrollment Update
We are coming to the end of the official registration period for the 2019-2020 school year. Again, we expect a very large 6th grade class when we open in the fall. The seventh and eighth grade classes are on track to have two homerooms with an approx. total of 25-30 in each grade level. This seems to be our new norm. The good news is that we expect our total enrollment to be increasing for the first time in over six years! The number of students and families from other schools and parishes inquiring about, visiting and enrolling at MHMS is increasing!
Lent
Yesterday we celebrated the Sacrament of Reconciliation with Fr. Michael, Fr. Stamm and 6 other priests from various and neighboring parishes. It was a wonderful celebration to see our students receive the graces and blessings of this Sacrament which helps us all to become better and more faithful human beings by naming those things which keep us from growing closer to God and each other.
As we come to the last two weeks of the Lenten Season, we remember in a special way the many intentions that come to us on a daily basis. So many grandparents and relatives of our students are in need of prayer, so I ask you to lift them up in your thoughts and prayers as often as you can. As Jesus carried the cross for us, let us carry those in need in our hearts and thoughts.
May God Bless all in the MHMS community.
Sincerely,
Jay MacDonald
MHMS COLOR WARS 2019 TO SUPPORT CRUDEM
The first ever MHMS Color Wars kicked off this week. Coordinated by Ms. McCabe's homeroom 7A the week supports the St. Joseph Parish Lenten Mission of the CRUDEM Foundation and Hospital Sacre Couer in Milot, Haiti, 100% of donations to CRUDEM are used directly to improve the lives of the Haitian people in Haiti. 
  
For only $5 students are asked to showr school spirit, earn points for your homeroom, and support a worthy cause all at the same time!
MONDAY – Short assembly during homeroom to kick off the games by picking colors and the first competition  - tug of war between homeroom reps.
Color Assignments:
8A - blue
8B - Black/white
7A - red
7B - purple
6A - pink
6B - orange
6C - green
 
TUESDAY – Students are allowed to wear team colors in socks or head/neck (tie) accessories. Homeroom team banners in team color with a slogan must be completed by the end of the day and hanging on their door. There will also be a competition at lunch to earn points.
 
WEDNESDAY – Students are allowed to wear team colors in socks or head/neck (tie) accessories. More competitions at lunch and a dodgeball tournament after school.
 
THURSDAY – Students are allowed to wear team colors in socks or head/neck (tie) accessories. Trivia competition during homeroom and lunchtime competitions.
 
FRIDAY – Schedule IV – Tag day – go all out and represent your homeroom color! Dodgeball finals and other competitions at the end of the day.
  
*$5/student – money due Thursday, the earlier it is in, the more points your homeroom earns!
*Students are asked to bring in donations of (high) protein bars, vitamin c lollipops and toothbrushes/toothpaste – donations due Thursday. 

March 27
PSA
The Hub
8:15 am
Please Join Us!
MHMS Art Club
2:45 - 4 pm
March 28
Forensics
2:50 - 4: 05 pm
March 29
March Madness Game Night
6 - 8 pm
April 4
Forensics
2:50 - 4:05 pm
April 5
Liturgy hosted by Grade 3
9 am
Please Join Us!
April 6
Cambridge Classic Speech Torunament
8:30 am - 5:30 pm
National History Day State Competition
Spring Gala
Dedham HIlton
April 10
Early Release
Living Legacies
1:30 - 2:30 pm
Vista Terrace North Hill
April 11
Forensics
2:50 - 4:05 pm
April 12
Breakfast 'n Books
7:40 am
Live Stations
Upper Church
1:30 pm
Please Join Us!
MARCH MADNESS GAME NIGHT THIS FRIDAY 
Our annual March Madness Game Night will be this Friday, March 29, 6 - 8 pm for grades 6 - 8 pm . Return this sign up form to the office as soon as possible to be a part of the fun.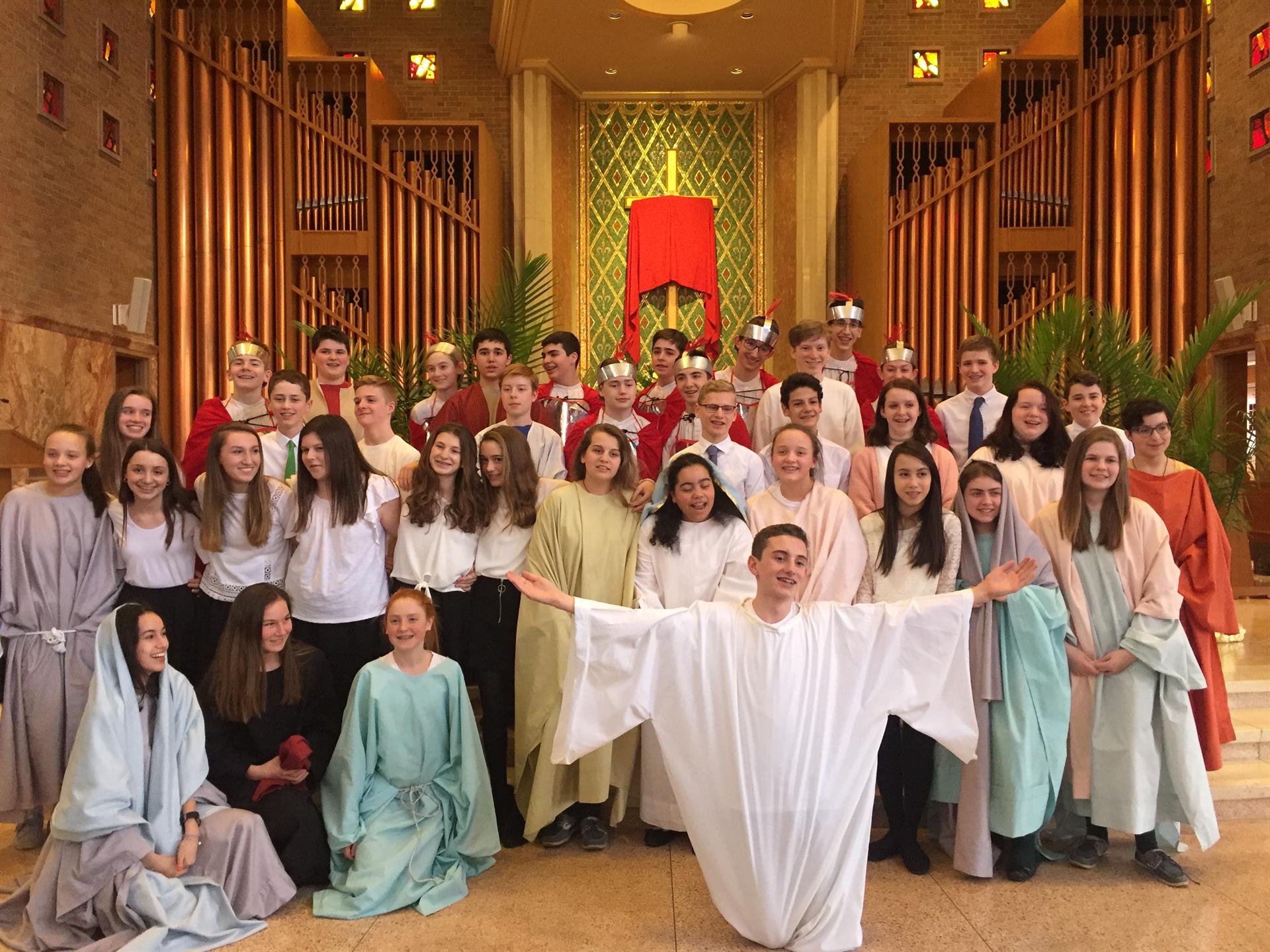 LIVE STATIONS - APRIL 12 1:30 PM
Monsignor Haddad Middle School's eighth grade class will perform the traditional live Stations of the Cross in the Upper Church at 1:30 pm on Friday, April 12th. This is a moving experience showing the sacrifice of Jesus for all of us. We welcome all parishioners to this touching and poignant presentation as the season of Lent comes to a close.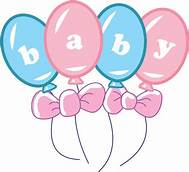 GRANDDAUGHTER FOR MRS. BELLO
Congratulations to librarian Mrs. Bello who became a grandmother for the first time last week. Livia Santa Thornhill was born March 22 and weigh 7lb 10 oz. Baby and St.Joe's Schools alum Heather Bello Thornhill are doing well. 

AUCTION GALA TICKETS AVAILABLE ONLINE NOW
The Spring Gala Auction is fast approaching. Please get your tickets if you haven't already done so.  Friends outside the parish and schools are most welcome!
ST. JOSEPH'S DAY ICE CREAM SUNDAE BAR - THANK YOU!
Thank you to MHMS PSA for coordinating the very popular ice cream sundae bar celebration for St. Joseph's Day. Our super scoopers were Caroline Maloney, Eileen Reichard, Cara Church, Lori Ann Young, Paige Young, Claire Sturm, Jennifer Mingolelli, Tanya Mathis, Nicola Dempsey, and Toni Simmons. Special thanks to Stephan and Roberta Ward for donating all the ice cream and toppings.
LUNCH BOX
We are investigating a lunch service that is working quite well in a number of Catholic and private schools. On Tuesday, April 9th the company, LUNCH BOX, will be providing a free lunch to all students as a test of interest and quality. Students will have a choice between "breakfast for lunch" French toast Sticks or Chicken Parmigiana. SJES is also investigating the program, and, hopefully, we will pilot the program after the April vacation. See: www. Lunchboxcaters.com More info will follow.
REGISTRATION FOR NEXT YEAR
If you have not already done so please register as soon as possible for the 2019-2020 school year. Knowing our enrollment is a critical piece for our budgeting and scheduling.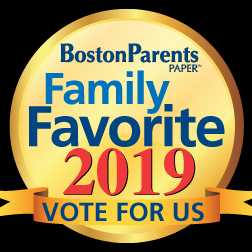 VOTE FOR MHMS AND SJES - VOTE UNTIL APRIL 1
You can still show your support for MHMS and SJES and voting for us in the faith based category for middle school, elementary school, and preschool in Boston Parents Paper 2019 Family Favorites. Voting is open until April 1.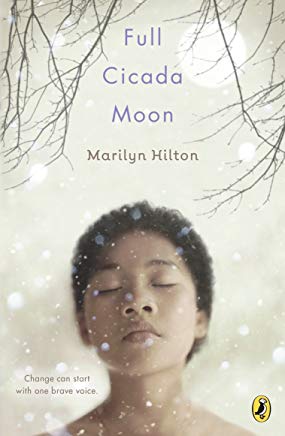 BREAKFAST 'N BOOKS - APRIL 12
Please join Ms. Warner for breakfast treats and to discuss Full Cicada Moon by Marilyn Hinton on April 12, 7:40 am.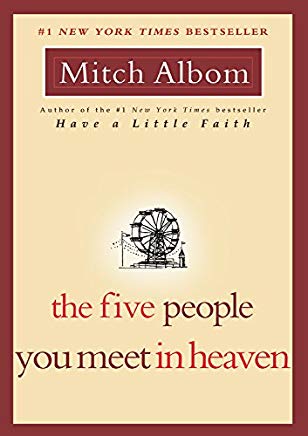 MHMS MOTHER-DAUGHTER BOOK CLUB
Please join us for the next meeting of the MHMS Mother-Daughter Book Club on May 2nd at 6:30 p.m. We will be discussing The Five People You Meet in Heaven, by Mitch
Albom. This time, we will return to meeting in the St. Joseph's Elementary School STREAM Lab. Hope you can join us! Looking forward to seeing everyone and sharing
fun snacks, as always.If you are planning on coming, please email Cathy Lombardo at csichol@yahoo.com or
by cell at 781-540-9814. Hope you can make it.
COMMUNITY PRESENTATION ON THE REALITY OF VAPING AMONG YOUTH - APRIL 4
This presentation is sponsored by Needham Parents Care, Substance Prevention Alliance ofNeedham (SPAN) and Beth Israel Deaconess Hospital-Needham.
Please join us on Thursday, April 4, 2019 for a community presentation on the reality of vaping among youth "Juuling and Schooling" With Jonathan Winickoff, MD, MPH from Massachusetts General Hospital for Children
7:30-8:30 pm at the Rosemary Recreation Complex (178 Rosemary Street, Needham)
AND
"Hidden in Plain Sight"
an interactive display of a teenager's bedroom.
Open 6:30-7:30 pm and 8:30-9 pm Exhibit is open to all adults over the age of 21.Following the presentation participants will have the opportunity to further process questions or concerns in a small group setting with trained facilitators.
Free of charge. Registration recommended: https://juulingandschooling.eventbrite.com
NEEDHAM JUNIOR FOOTBALL PLAY FOR A DAY APRIL 7, 3 - 4:30 PM
Bring a friend an experience what it's like to PLAY FOR A DAY as a Needham Junior Football Player. Raffles, games, and more! Needham High School Memorial Field. Please use the link below for more informaiton and to register.
The next Living Legacies is April 10.
The Lands' End Polo Sale continues through April 5. Families who order using the promotion will receive a Free Logo + 20% off select polos. Promo Code:LOGO Pin: 8674
Mandatory Exploratory Trip Meetings will be Thursday, April 25 in the MHMS Dining Room. All students going on the trip must attend with at least one parent or guardian.

7th grade Philadelphia Trip: 6:00 pm.

8th grade Washington, D.C.: 6:45 pm.
ONE MISSION BUZZ OFF TEAM - SUNDAY JUNE 2

To sign up to participate or support the he Saint Joseph Parish Schools One Mission Buzz Off Team please use this link The kickoff to the Buzz Off for One Mission will be on Thursday, March 28th evening at 6:00 p.m. in the HUB with a pizza party. Please enter through the May Street doors.
Are you a Legacy Family? Did you go to SJES / MHMS and your children are here now. We will be celebrating you at our Legacy Breakfast to be held on May 22, 2019 to thank you for continuing the tradition of a SJES / MHMS Catholic Education.
Students interested in donating 8 or more inches of hair should mark their calendars for Wednesday, May 29. Pantene is no longer taking hair donations bur Avante has another program that they will use.
Mark your calendars now for everyone's favorite Gatorpalooza - the end of year bash for our SJES 5th graders and MHMS grades 6 - 8 -on May 31, 6 - 8 pm.
There is no school for current MHMS 6/7th graders on Wednesday, June 5 due to Baccalaureate Mass.
Important dates to note for the 2019-2020 school year: Orientation for all sixth grade students and grades 7 & 8 transfer students will be Tuesday, September 3, 9 am  - 12 pm. The first day for all students will be Wednesday, September 4, a full day.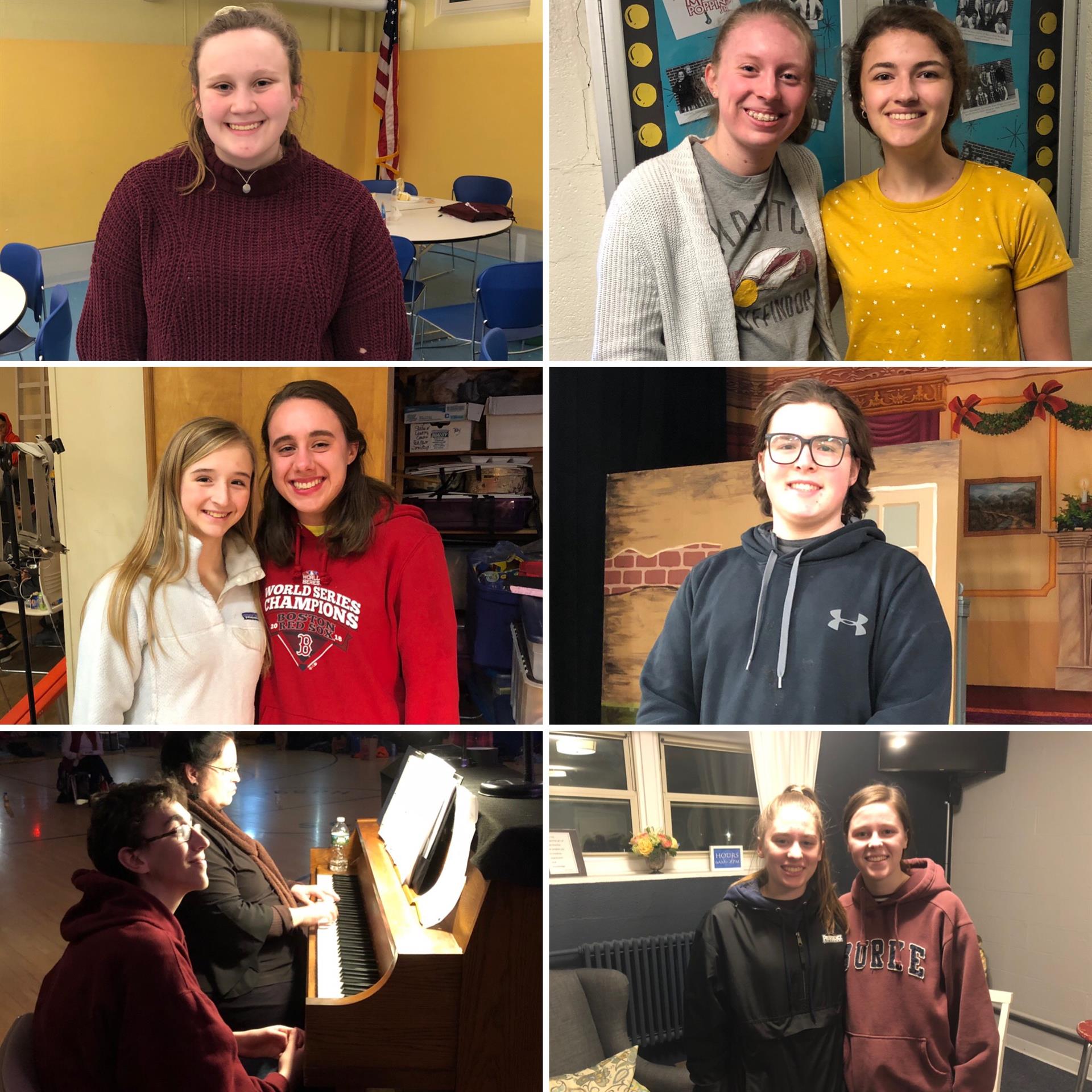 GATOR ALUMNI GIVE BACK WITH ANNIE
Huge thanks to our Gator alumni who helped with our Annie Production! We couldn't have done it without Paige Young (Dana Hall '21), Maggie Lehman (Needham High '21), Libby Moore (UA '21), Allie Meyers (UA '20), Addy Sewack (Nobles '20), Tommy Dunn (CM '20), Rich Gulbankian (SJP '22), Caroline Coyle (UA  '20), and Katie Coyle (UA '20).
MHMS IS FULLY CONNECTED
Please like us on Facebook, and follow us on Twitter @MHMSGators, Instagram, and LinkedIn to stay abreast of the latest news.