March 25, 2019   •   Issue 28 
"Dear God, during Lent, please allow us to do penance and prepare for the Easter celebration. Help me to seek, strive, share, and serve during this school year. Please pray for all of the people in need of love or good health, and for people who have lost loved ones. Lastly, thank you for my brother Drew whose birthday is today, and my school which is an amazing place to learn. Amen."
~ Grace K., Grade 3 ~
Dear Parents,

I don't know where to begin as we have had some amazing days here at St. Joe's lately!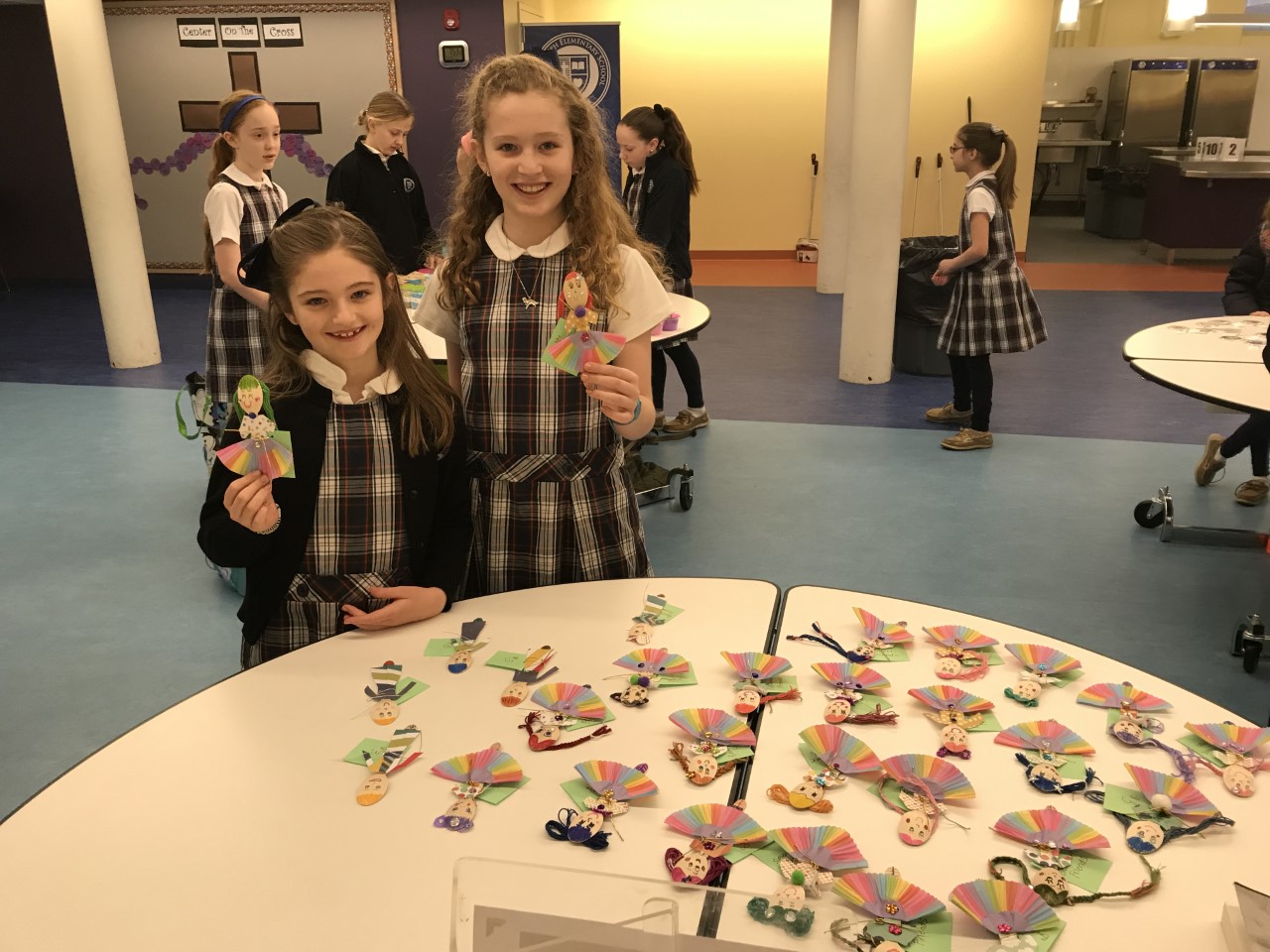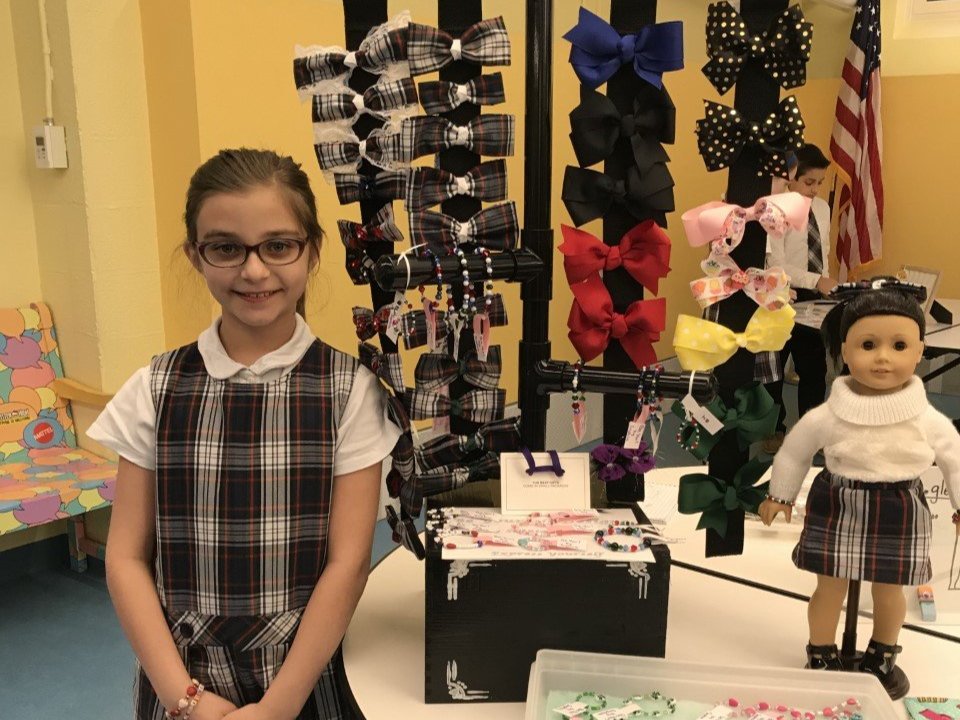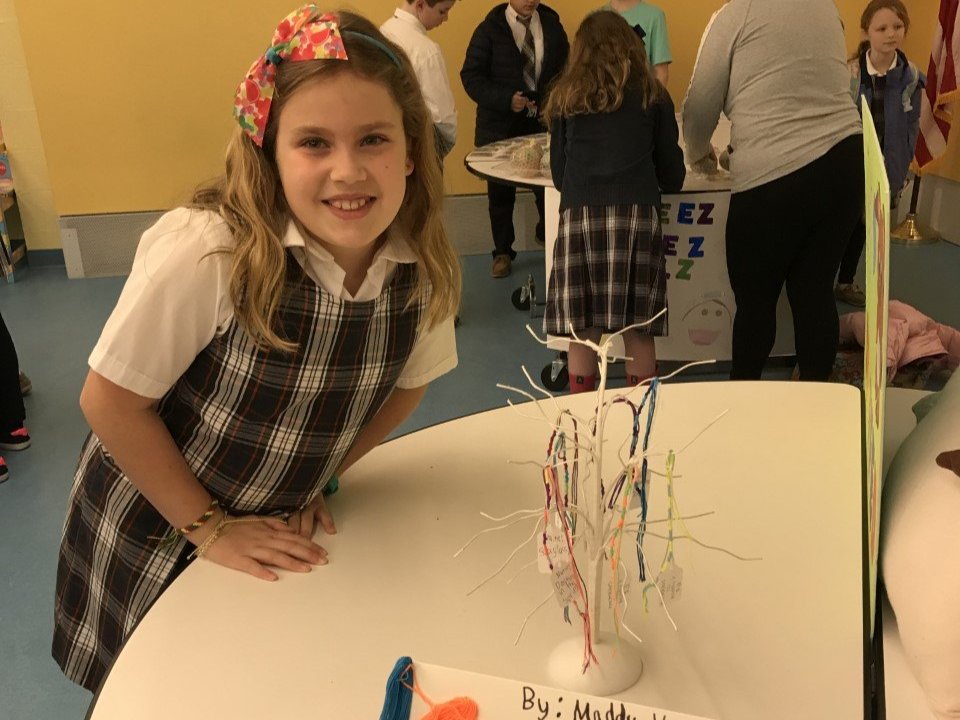 CRAFT FAIR
On Friday, we held our Crafty Fair where students in grades 3-5 had the opportunity to be entrepreneurs and see their handmade items sold to their fellow students. As a reminder, this was the brilliant idea brought forth by Lucy Donovan and Lila Janzen, students in grade four. We had over 25 business people who came with placards naming their businesses, some had business cards, and everyone had their items tagged and ready to go. Thank you also to the students who came to support the entrepreneurs by coming to purchase their items. As one of the students said to me, "Mrs. Kelly, I sold out by 8:01 and we just opened at 8:00!" Another student took orders (super smart!) and now will go home and custom make items for his customers. Thank you to Ms. Harris for coordinating all of this as well as all of the parents and teachers that supported our students. A special thank you to Mrs. Kilgarriff and Miss McShane for jumping in to be additional cashiers. It was AMAZING and I am so proud of all of our entrepreneurs.  I am sure this will become a new tradition at St. Joe's.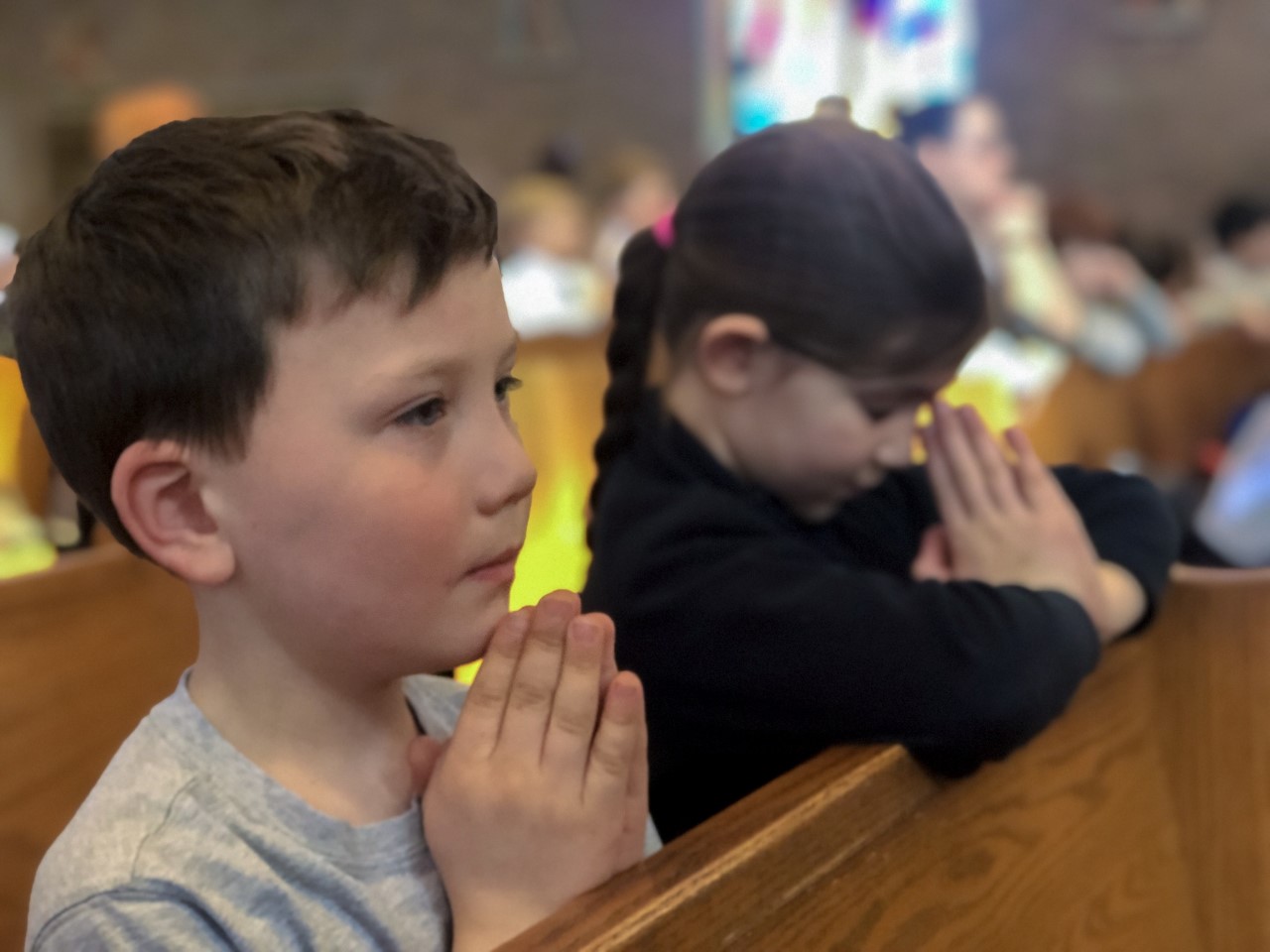 SCHOOL MASS
We enjoyed attending Mass as a school community on Tuesday in honor of Saint Joseph. It was a nice opportunity to gather together and remember all of the reasons St. Joseph is important in our faith. The windows in the upper church tell the story of the impact of St. Joseph and the church is open during the day, so if you ever want to stop in with your child to say a prayer or "read the windows" I think you would all enjoy it.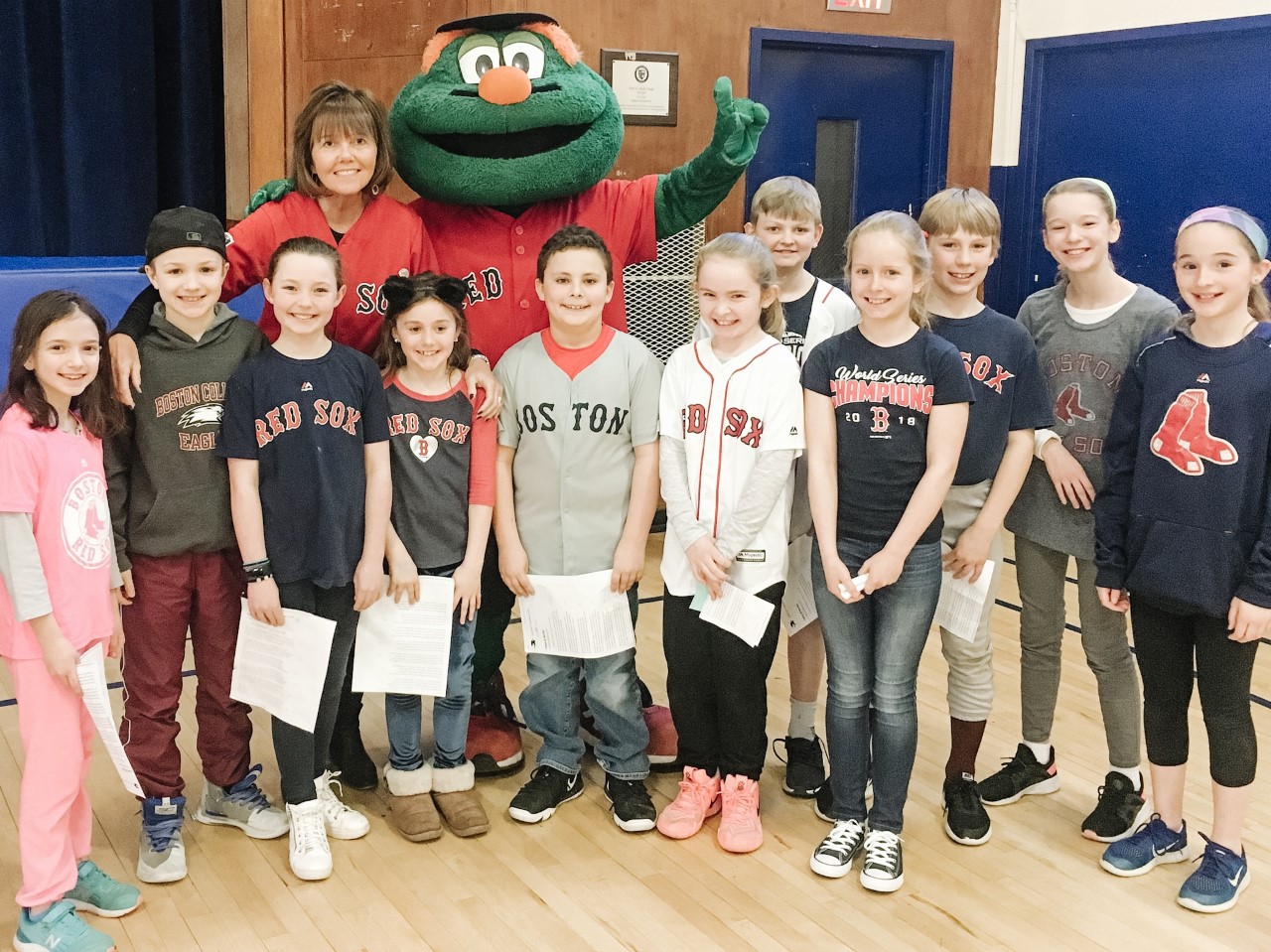 RED SOX RALLY
I know the teachers all mentioned the surprise visit from Wally at our Red Sox Rally, but I would be remiss not to say how fabulous it was. The students earned the reward after collectively reaching the top of the Joey Meter with 100 Joey cards. The day was already fun and festive but the visit from Wally just put it over the top. Many thanks to Miss McShane and Mrs. Horrigan for arranging the rally.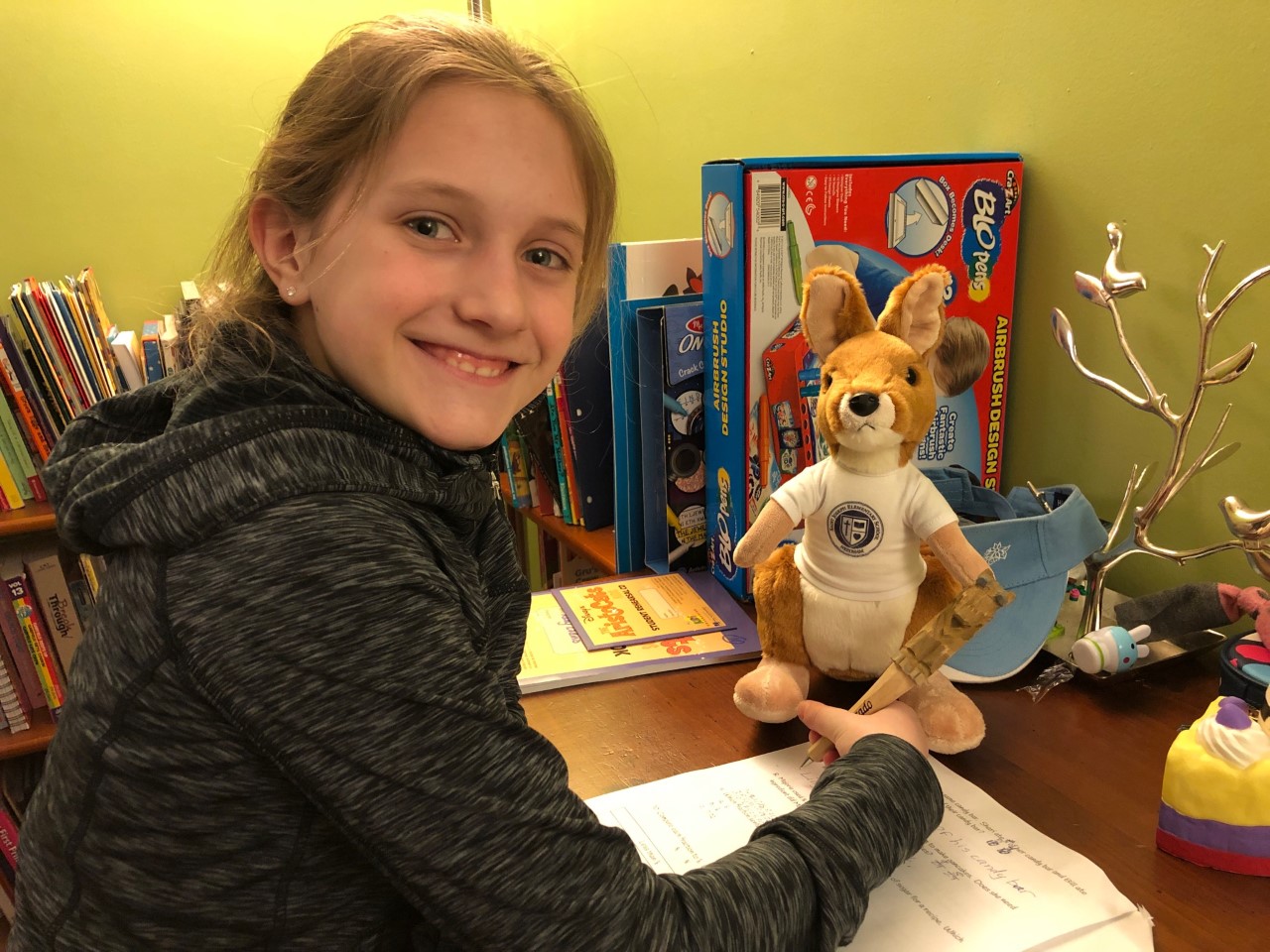 JOEY'S JOURNEY
Joey's Journey has become quite popular. The kiddos are thrilled when we call their names to take Joey home and families have been very creative and supportive as Joey shows us how he follows our Mission Statement and seeks, strives, shares, and serves.
THIRD GRADE LUNCH BUNCH
Our third grade lunch bunch was very exciting last week. The students read The Get Rich Quick Club book which is about third graders who want to earn a million dollars over the summer and what they think they need to do to reach this goal. After we talked about the book, Mrs. Brady and Ms. Warner set up the kid's version of Who Wants to Be a Millionaire and playing as a team, we did actually make our way up successfully to the million dollar question and answered it correctly. The children loved it and it built a lot of excitement.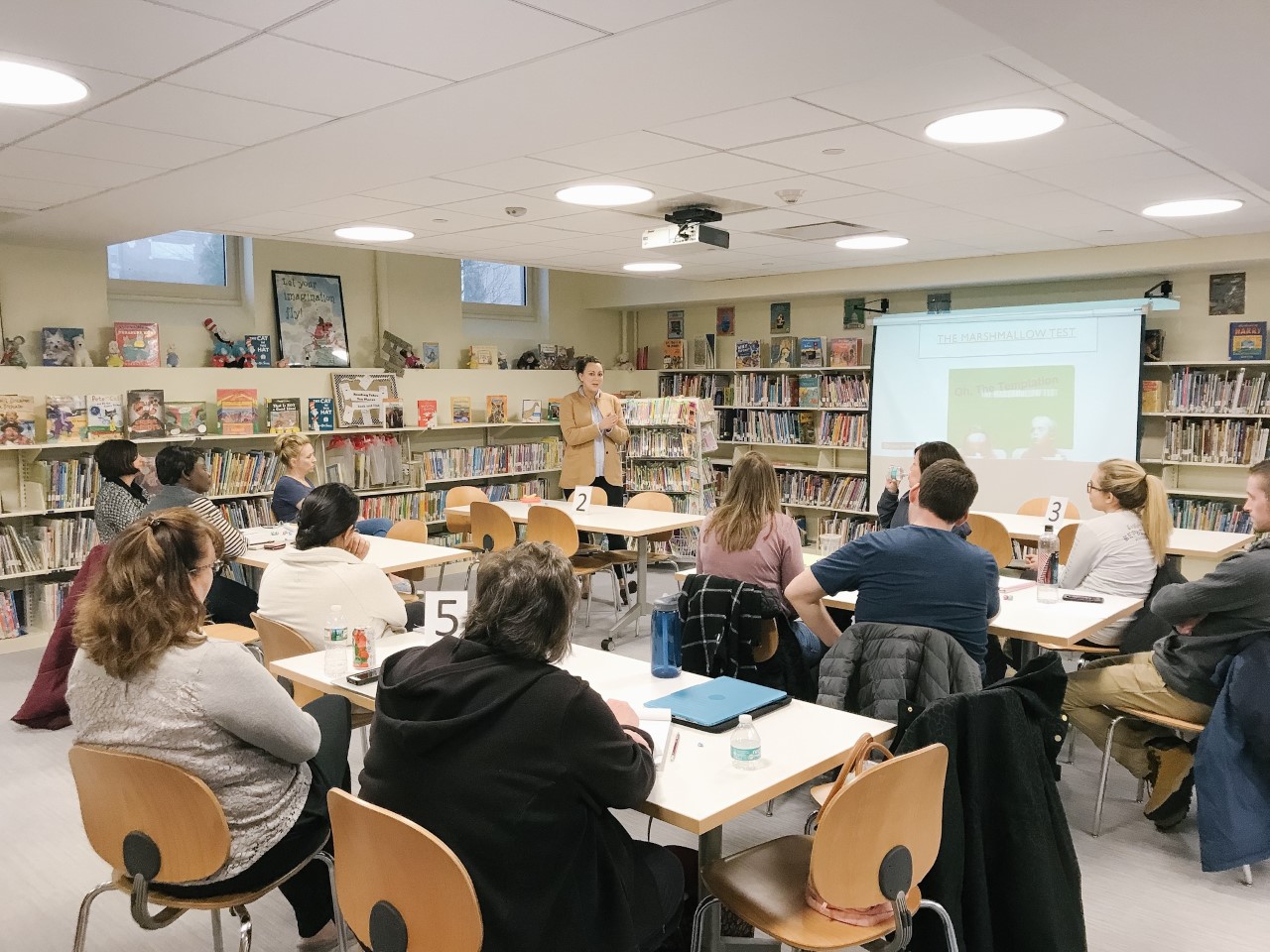 PROFESSIONAL DEVELOPMENT DAY
We thoroughly enjoyed our Professional Day last week. The teachers in grades 1-5 continue working on updating and refining our ELA scope and sequence and the pre-k, kindergarten, and specialist teachers had the opportunity to hear a speaker on the topic of promoting executive function through movement and play. We also  continue to work on our Strategic Plan for the Early Childhood Building incorporating our new preschool. The description of the workshop follows:
This training is a great fit for educators looking to learn more about how executive functioning is built and how these skills can be promoted and practiced in the classroom through children's first language, Play. Throughout the course of this training, participants will gain a deeper understanding of what executive functioning is, how it differs from self-regulation skills, and how play and movement can provide fun and engaging opportunities for children to develop and practice strong executive functioning skills. Educators will be lead through a series of games, movements, and activities that they can then take back to their own classrooms. All participants will be able to explain how each activity promotes executive functioning skills in young children by the end of the training.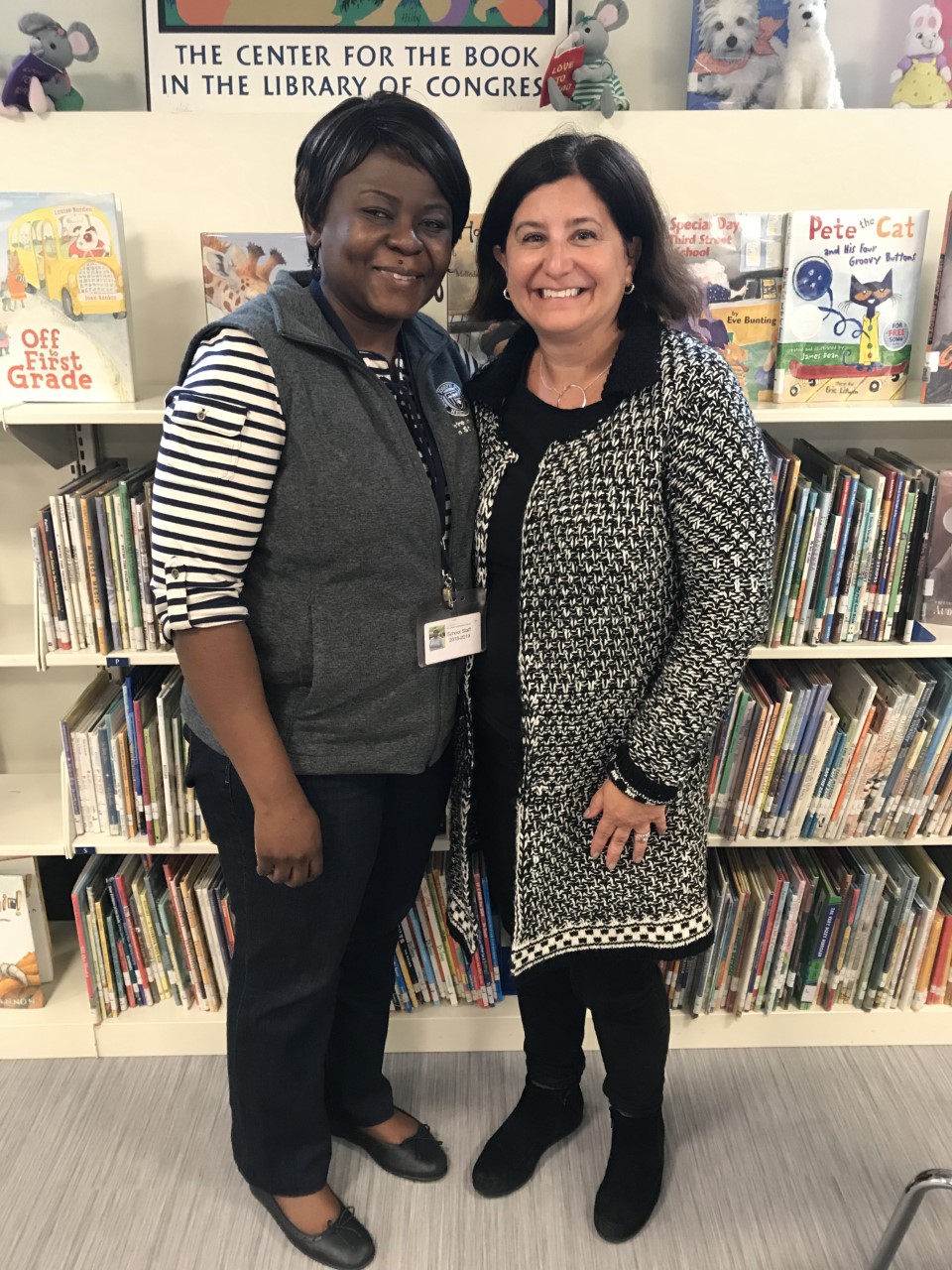 We were delighted that our new preschool teacher, Mrs. Cheryl Hamilton was able to join us for the professional day as well. Mrs. Hamilton is from Medway where she lives with her husband and two college-aged children. She has been working in preschools for years and most recently has been a lead teacher for seven years. I am also happy to report that Mrs. Maria Banda (currently grade one assistant teacher) will be joining Mrs. Hamilton in the preschool. They are going to make a great team!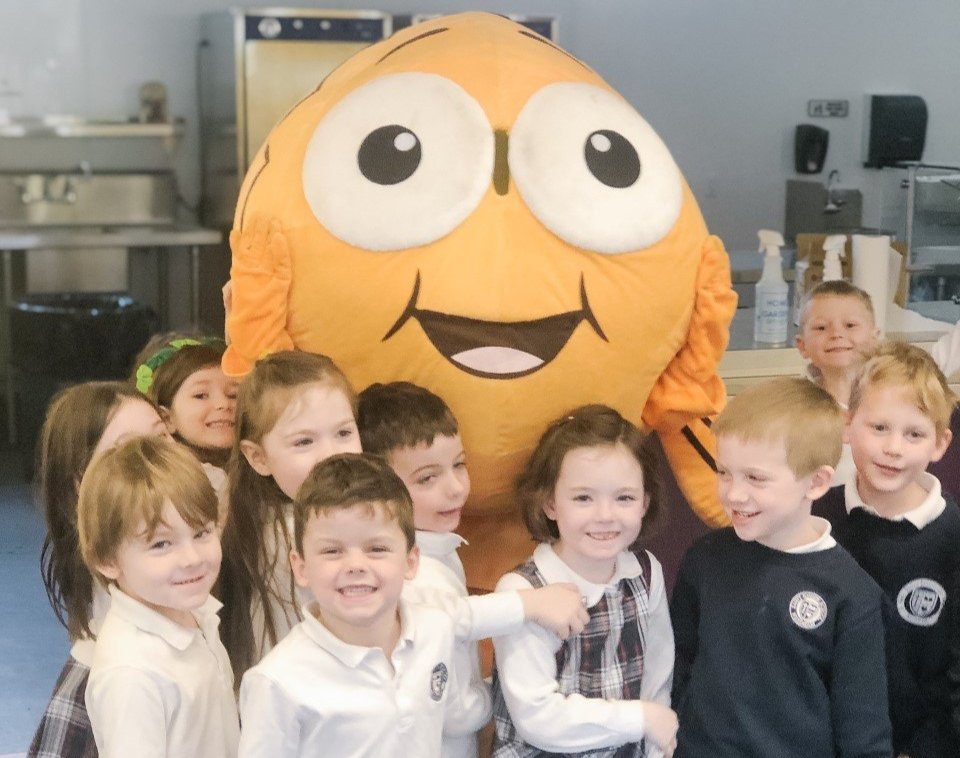 WATER SAFETY PRESENTATION
Goldfish Swim School came to visit the pre-k and kindergarten students to teach them about water safety as we start thinking about spring and summer. The children loved the presentation and learned a lot of good safety skills for when they are in or near water.
SCHOOL LUNCH PROGRAM
We have all heard that there is no such thing as a free lunch, but on April 9th that won't be true! Nina Villalba (mom of a fourth grader) saw in a newsletter that someone had suggested offering a school lunch program. Nina followed up and contacted the company Lunch Box that is working with a lot of success in other Catholic schools. We have met with the company twice and we are going to try a pilot program after April vacation. You will receive a flier soon with more details. We are going to roll it out only with grades 1-5 as we do need parent volunteers and we want this to run well in the "big building" before we offer it in the early childhood building. Children with allergies will not be able to participate as they cannot guarantee that there won't be cross contamination. Any concerns for allergy students, please reach out to Mrs. Brett. MHMS will also be participating in the program.

We just purchased an Apple TV for the Spanish room! The students, Senora Posada, and Profa Schlager are thrilled with it. Thank you to an anonymous donor for this gift!
Please sign up for Pre-K, kindergarten, and grade one parent/teacher conferences.
The kickoff to the Buzz Off for One Mission will be on Thursday, March 28th evening at 6:00 p.m. in the HUB with a pizza party. Please enter through the May Street doors.
The Auction is fast approaching and there are just a few tickets left, so please order your tickets soon if you would like to attend. It is always a fun evening!
Please make sure that you have filled out a CORI form if you are interested in chaperoning a field trip or volunteering.

March 25th
Penance Service for students in grades 2-5
Grade five scoliosis screening

March 27th
PSA meeting in the HUB at 8:15 a.m.
AWESTEM at WPI for Miss Powers and Ms. Federico
Eversource presentation to PK and K

March 28th
Prayer and Pick Up with 5A
BUZZ OFF Pizza Party in the HUB at 6:00 p.m.

March 29th
MWRA presentation on water testing for grade 5
MWRA presentation on Dwayne the storm drain
$3.00 CRUDEM Tag Day

March 30th
Future Problem Solvers compete in the state tournament
SUMMER CLUBS
Looking to kick off summer in a fun way?  Sign up for a club the week after school gets out!  There has been a great response to the summer clubs being offered; therefore, we've needed to add additional sections.  If you are interested there are spots available in Nature & Yoga with Miss Healey (Prek & K), Drama with Mrs. Curley, STREAM with Miss Powers, and No Bake Cooking with Mrs. Brady. If you are interested please contact Mrs. Solomonlsolomon@saintjoes.com.
I will be sending another newsletter soon, as April is fast approaching.

Have a great day!

Warm regards,
Charlotte Kelly
Principal