April 8, 2019   •   Issue 30 
"Dear Heavenly Father, thank you for our amazing teachers and staff members who teach us awesome skills every day and for our family and friends who love and care for us each day. We can pray for people who are sick and, in the hospital, as well as those who serve our country. Help us to keep our promises during this Lenten season and help us to be understanding and accepting of people who are different from us. We ask this in Jesus' name. Amen."
~ Caitlin K., 3rd Grade ~
Dear Parents,
As we approach April school vacation, we are still in the season of Lent. However, Easter Sunday follows at the end of vacation and the day before we return to school. I encourage you to bring your children to church at some point during Holy Week whether to stop into church and say a few prayers, or to attend services on Holy Thursday, or Good Friday. Whether you are staying home or traveling, you can look at a local church bulletin to see what they are offering for services that week. On behalf of the faculty and staff, I wish you a joyous Easter.

AUCTION
I am writing this newsletter the day after the fantastic Auction! We are truly blessed to be part of such a special community. It was great fun to see everyone all dressed up and supporting the parish schools. I want to again thank Mary Beth Cox, Megan LaPorte, Megan Brown, Marie Laure Frere, and the countless volunteers that worked at and/or donated to the wonderful evening that we were all able to enjoy! Thank you for all of you support!  I want to thank the faculty and staff for attending the auction as well as for their donations. Because of their generosity, we were able to raise $10,300 to support our school.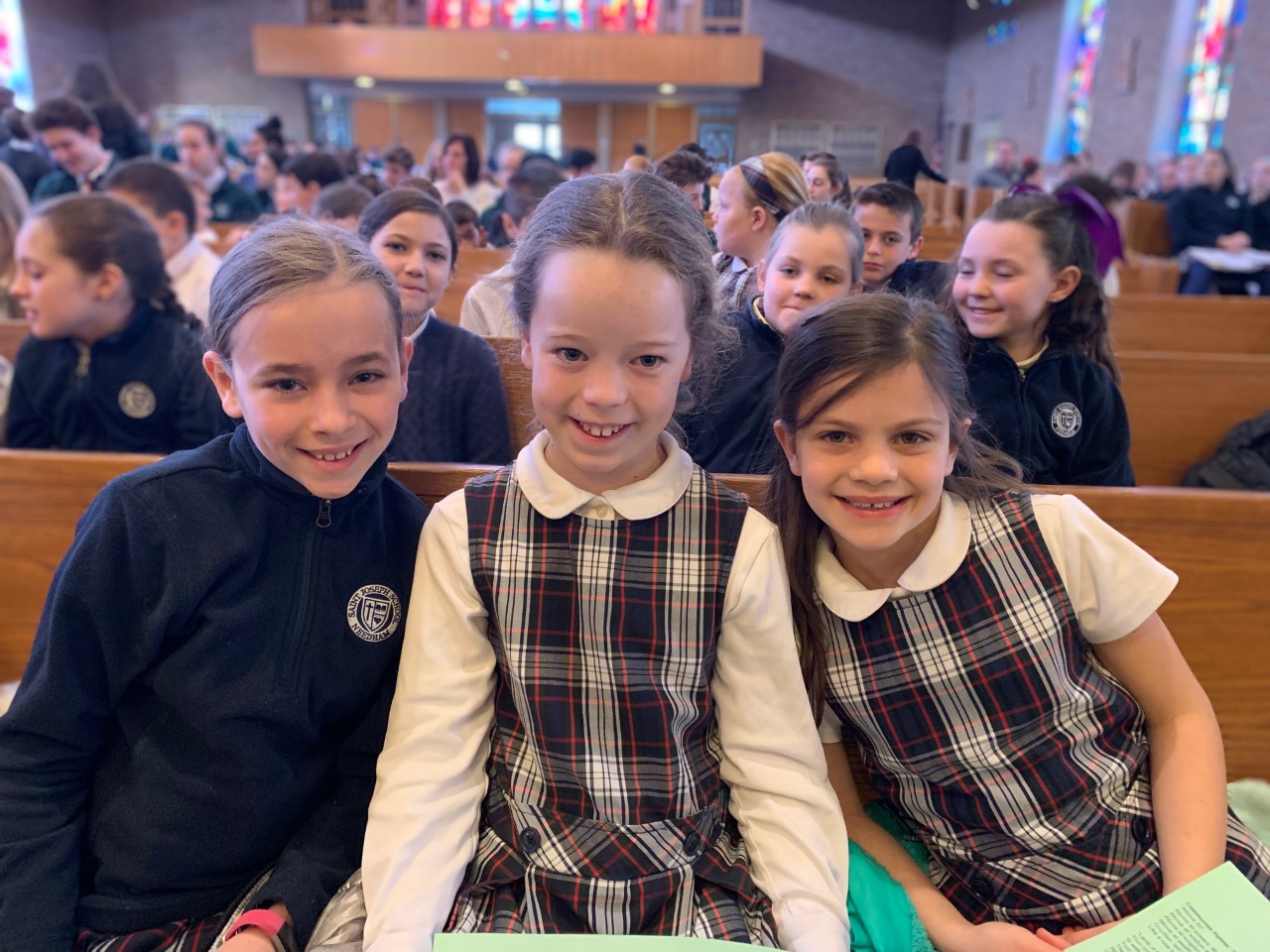 SCHOOL LITURGY
I want to congratulate the third-grade students as well as Miss Boland, Miss Doran, Miss Horne, and Mrs. Pratt for a wonderful liturgy on Friday morning. The students read and sang well and you all know how much we all enjoy it when the students sing at the end of Mass!
LUNCH BOX
A reminder that tomorrow is the "free lunch" from Lunch Box. The deadline to submit orders was last Thursday so if your child did not submit a form, please make sure to send in a lunch. Also, students may pick up water, milk or bring a drink from home, but Lunch Box does not supply drinks.
KINDERGARTEN LUNCH COVERAGE
Alleluia! The kindergarten teachers will all have lunch this week as we have full coverage. Thank you to the parents who helped last week as well as those that signed up for this week. Please look at your calendars for after vacation.
BOSTON GLOBE ARTICLE
There was an interesting article about Fortnite this week in the Boston Globe which I think would be good for you to read. Please click the link here.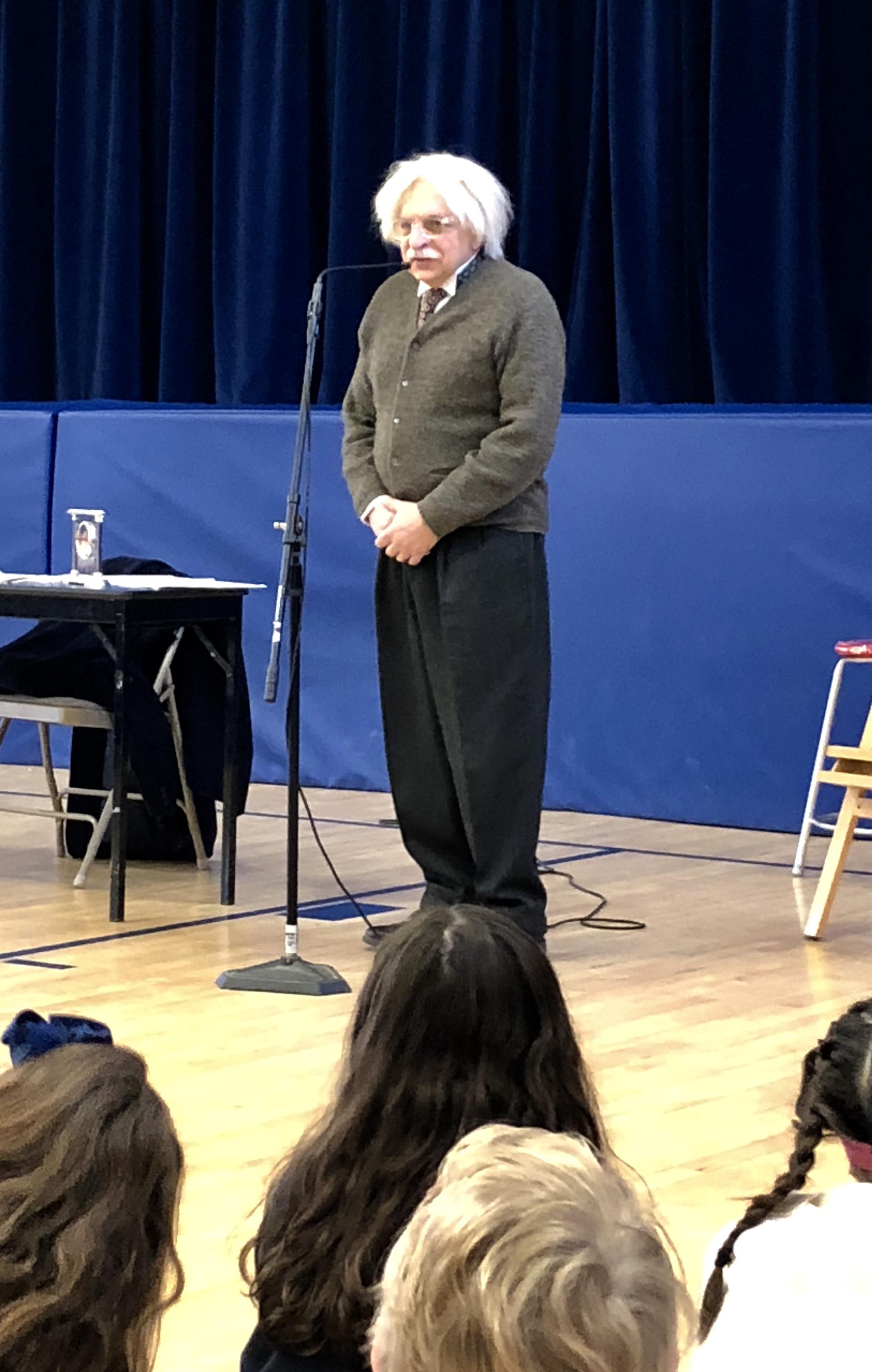 ALBERT EINSTEIN PRESENTATION
A note from the person who presented Albert Einstein to our fourth and fifth graders:

I really enjoyed performing at St. Joe's. Everyone was so friendly, including the gentleman who set up the table and microphones. When he saw me using the yo-yo I use in the opening, he told me how much he loved yo-yos as a kid and how good he got. Then he showed me a few tricks which I used in the show. And the students were just about the most wonderful audience a performer could expect. So attentive and focused and responsive. And at the end, they were so eager to ask questions. My favorite question was from a young girl who asked, "What is the speed of darkness?" I'm still thinking about that one!
5TH GRADE STUDENT TEACHER
We are very excited to report that Mrs. Howard will be having a student teacher working with her in the fall. Bryanna Guarnieri is from Wellesley and will be a senior at Emmanuel College in the fall. We appreciate Mrs. Howard's willingness to mentor someone interested in having her own classroom in the future.
KNIGHTS OF COLUMBUS DONATION
We want to thank the Knights of Columbus for their generous donation to our financial aid fund. The proceeds came from their St. Patrick's Dinner/Dance. They are going to visit the priests at Regina Cleri (where Monsignor McGann resides) in May and they are also hosting a Craft Beer Tasting on May 3rd. Feel free to reach out to them for details at needhamkoc@gmail.com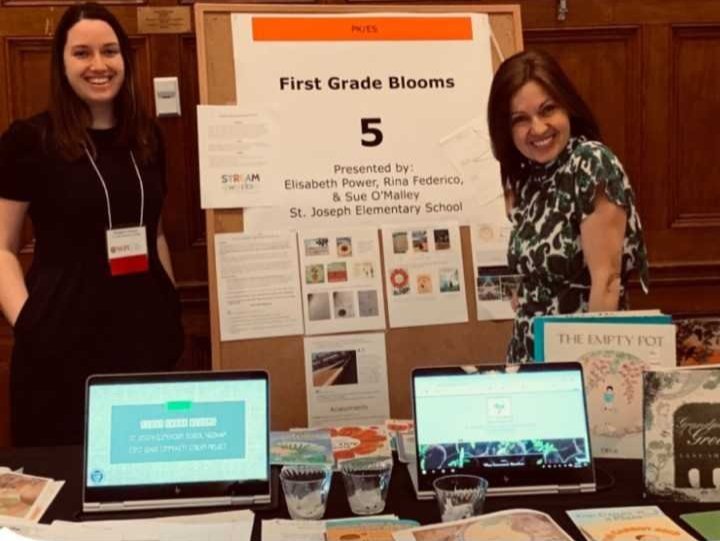 WPI AWESTEM
We want to thank Miss Powers and Ms. Federico for representing St. Joe's at the WPI AWESTEM project last week. I have asked them to share their presentations here, so please make sure to click on both of their links. It is AMAZING to see what our students are doing only three years into our STREAM program.
LEGACY BREAKFAST
Mrs. Cox, our Development Director is hosting a Legacy Breakfast on May 22nd for parents and grandparents that have attended St. Joe's. More information will be coming soon.
NEW YORK TIMES ARTICLE
Miss Powers shared this interesting article from the New York Times last week with our faculty and we enjoyed it, so I wanted to share it with you.
HANDS-OFF POLICY VIDEO
Our faculty was talking about reminding students to follow our hands-off policy, so Mrs. Paulino and Miss McShane got together and created this video with the help of our mascot Joey. It is pretty darn cute and gets the message across in a creative way.

Mrs. Betsy Bello, who has been working in our library for twenty-one years, is going to retire at the end of this school year. She has truly been an amazing person to work with and has been fabulous working with children in the library. Mrs. Bello said she doesn't think she can ever cut ties with St. Joe's as her children went to school here. So, the good news is she is going to train her new dog to be a therapy dog, one who comes and let's children read to her and snuggle up when reading. When you see Mrs. Bello, please thank her for sharing her love of books with our children and for everything she has done for St. Joe's these past 21 years!

Ms. Emily Warner will also not be returning to St. Joe's next school year. We will be posting the librarian position this week. Thank you to Ms. Warner for her work this year.

Mrs. Katie Sullivan is going to step down as our marketing director at the end of this school year. Katie has two boys that will remain at St. Joe's and will still be involved, but has been juggling three part-time marketing jobs and we all know that this means she was working full-time plus. Katie has been a pleasure to work with and we will miss her in that role. If you are in marketing and interested in this position, please let me know. We will be posting this position immediately.

Mrs. Pratt has asked to work 80% or four out of five days next school year. The great news is that Mrs. Pratt will be working 80% of her busy schedule and will continue with the plays, choir, and Masses. We will hire someone for one day a week.

Finally, Mrs. Mo Hanley who has been working in the Health Office since last spring will be leaving us after April vacation. She has been offered a full-time position at Shriners Hospital in Boston, so we want to make sure to wish her well and thank her for her service.
BUS TRANSPORTATION FORMS
If you live in Needham, you should have received an email from Mrs. Posada regarding bus transportation for next school year. Please make sure to fill out that form and submit ASAP.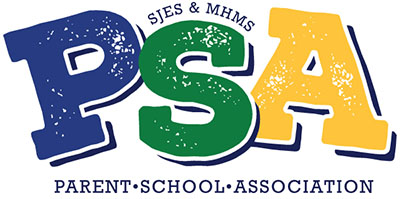 PSA MEETING
We had our last PSA meeting of the school year which seems hard to believe. I want to thank Susie Mitchell and Meghan Sutherland for their tremendous leadership this school year. I also want to thank all of you, the volunteers, who made each PSA event special. We do have a few events left, so we will look forward to those.
PENANCE SERVICE
Our students were very well prepared for their Penance Service last week. We want to thank the eight priests that were kind enough to come and meet with our students. One of the children came back and told me that he "felt much better"!
GRANDPARENTS DAY
PARE 'N SHARE
Grandparents Day forms and Pare and Share forms are both due.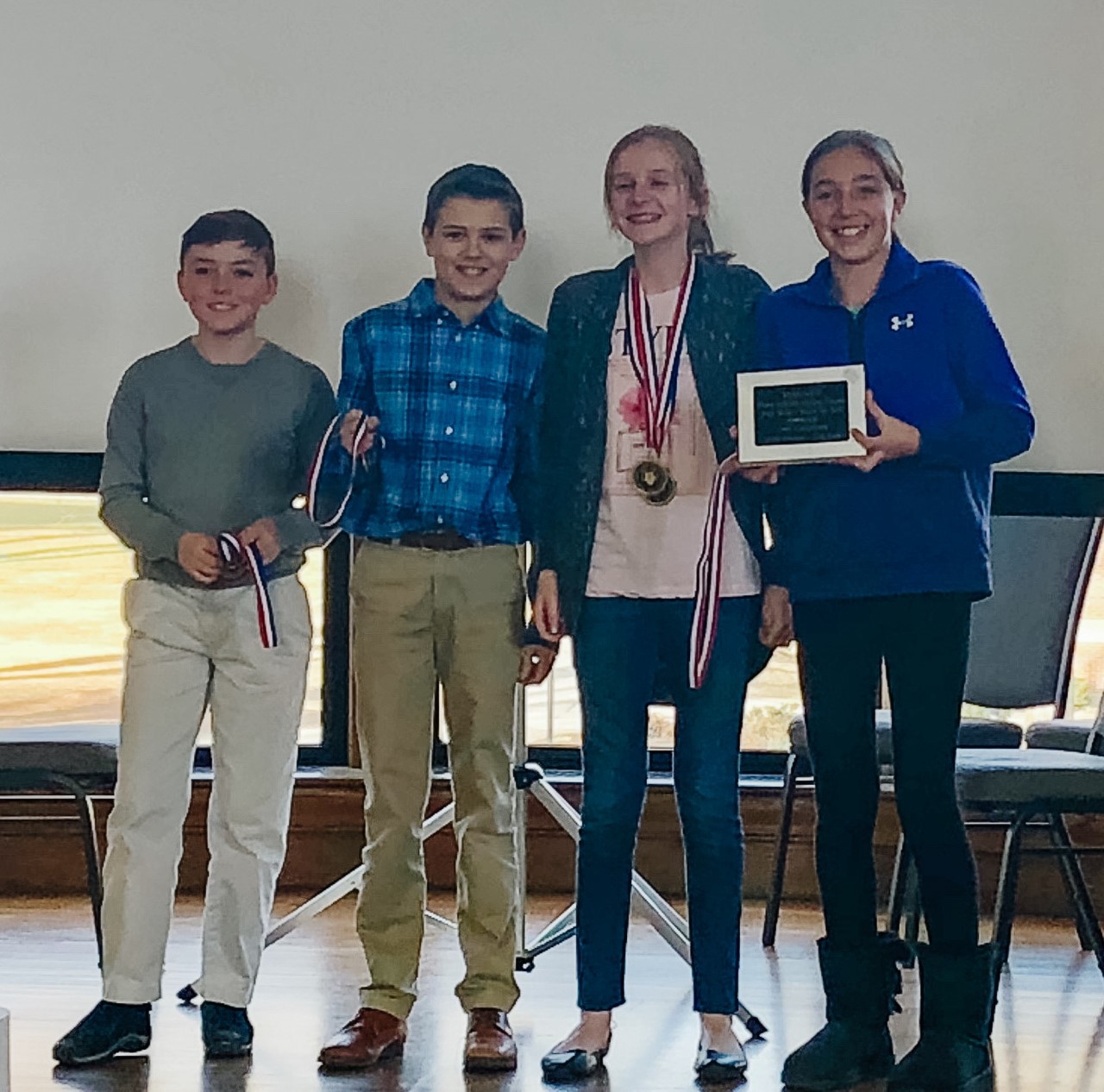 FUTURE PROBLEM SOLVERS
Congratulations to our SJES/ MHMS Future Problem Solvers team of Katie Reale, Matthew Mungovan, Claire Maloney, and Alex Laidlaw for winning second place at the State Bowl at Clark University in Worcester on March 30th. The State Bowl topic was "Coping with Stress". Because of this fantastic finish, the students have qualified for the international round to be held at UMass, Amherst in June. Thank you to Miss Larson and Miss Sullivan for being the moderators of this club.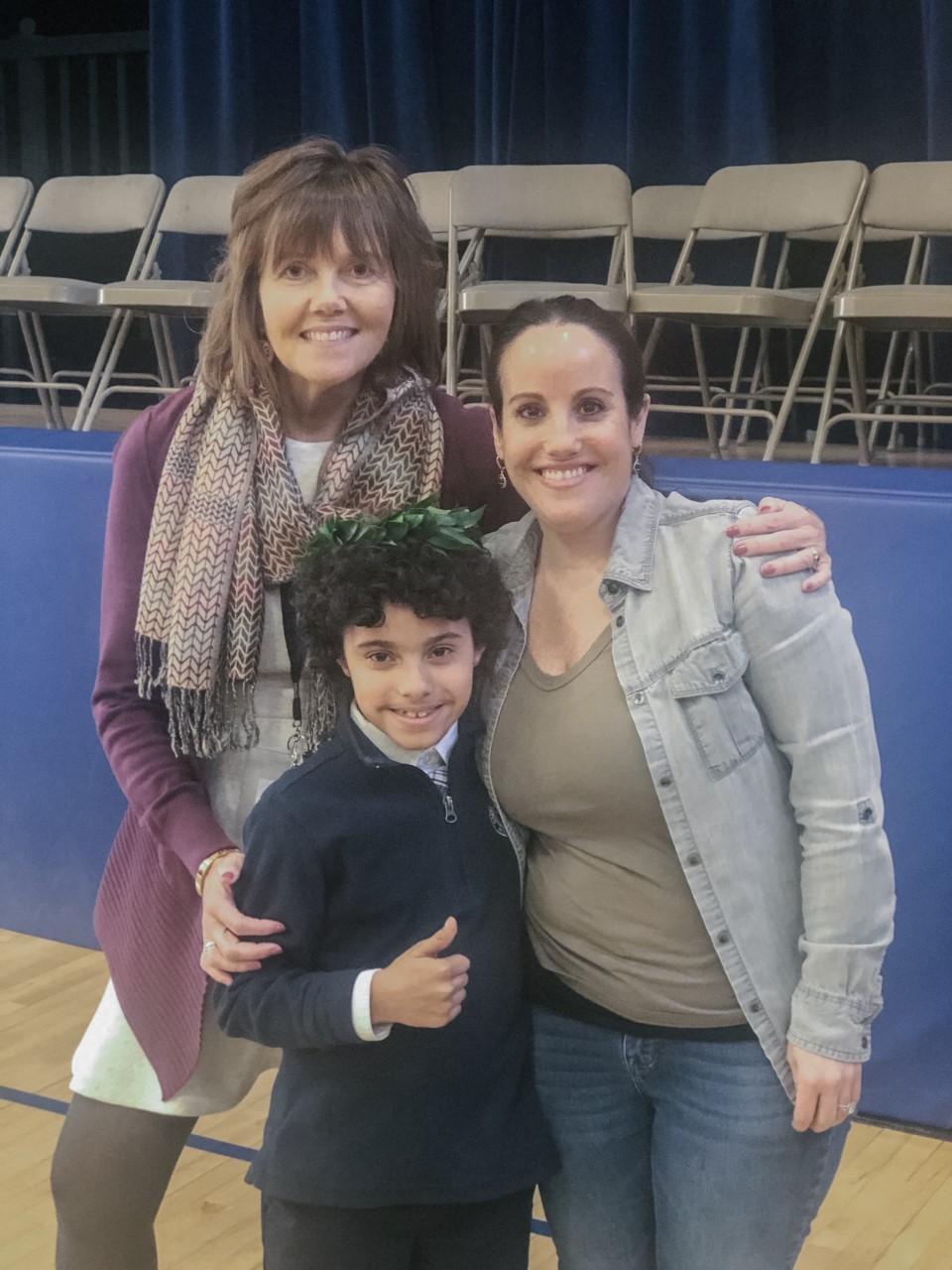 THE LATIN BEE
The Latin Bee was outstanding and so impressive! I want to congratulate Tristen Alexander in grade four for being our Latin Bee champion! Congratulations to all of the class representatives as well: Katherine Gallagher, Declan Sullivan, Lila Hill, Ryan Kaleba, Sam Bradley, Caroline Stowell and Caroline McRoskey in grade two, Liam Millsom, Josh Kantarges, Grace Kochenbach, Paige Nauta, Lexi Popeo, and Cameron Barry in grade three, Jude Kaleba, Brooke Paquette, Danny Kaleba, Brooke Ryan, and Jack McRoskey in grade four, Katie Mingle, Melanie Nauta, Andrew Schwerdt, Lauren Meyers, Jonathan Francescone, and Sarah Gallagher in grade five.
EXTRA SUPPORT
If your child is receiving support from Mrs. Goldner on Tuesdays and Thursdays, I want you to know that she will be in every Wednesday in May as well.

NEW DESK CHAIRS - GRADES 2 AND 3
Thanks to a generous donor, we have ordered new desk chairs for the students in grades two and three. The kiddos are excited, and the teachers are thrilled!
MUSEUM WALK
Students in 2B had a "Museum Walk" last week. The students read biographies and then dressed up like the people they read about. They looked terrific and were very knowledgeable when sharing the facts they learned.
REFLEX MATH
A reminder that students should be logging on to Reflex math as we try and boost their fact fluency and work towards a schoolwide goal. One little first grade girl came into my office and told me, "Mrs. Kelly, I got ALL my green lights!"
CRAFTY KIDS FAIR
A student sold more of her wares from the Crafty Kids Fair at her mom's work, so we ended up sending a check for $707 to the Needham Food Pantry and the students who participated received the other $707 divided up by items sold.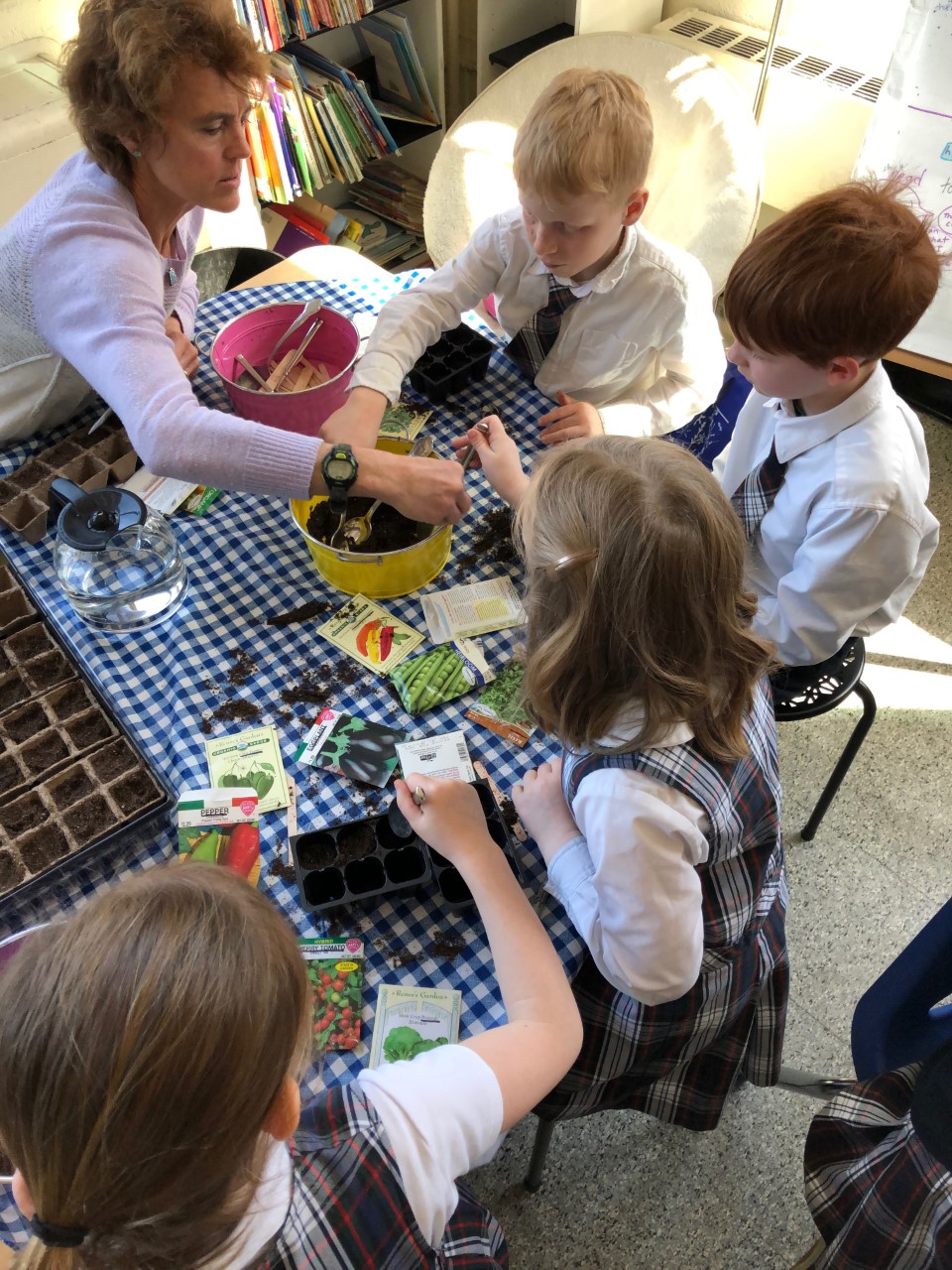 FIRST GRADE BLOOMS
A sure sign of spring is when Mrs. O'Malley, our "garden guru" returns to start working with our first-grade students. Mrs. O'Malley was in this week planting seeds that will be transplanted after April vacation into the garden. We cannot wait to see what vegetables they are going to grow!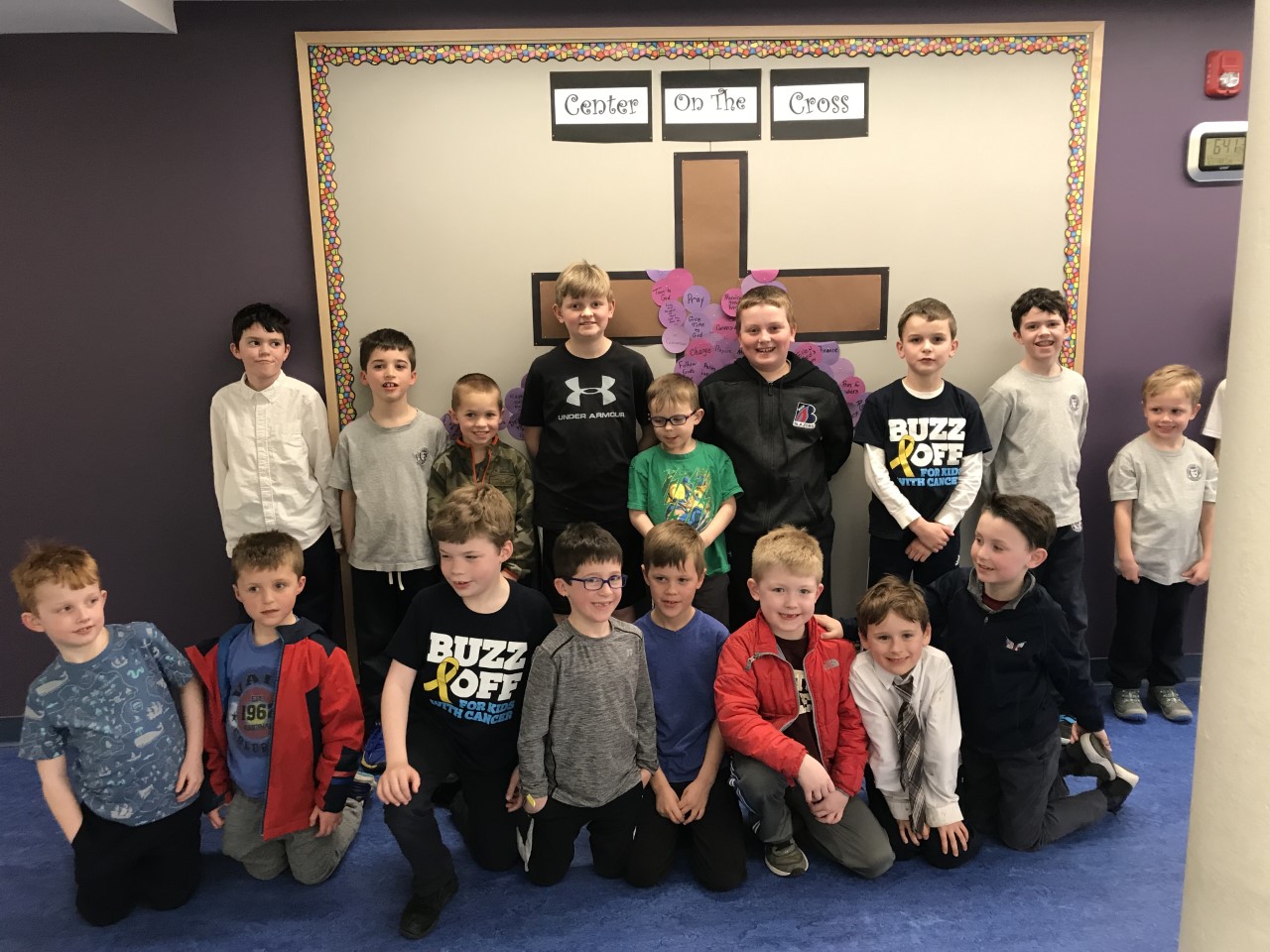 We had a good showing of boys for our kick off Buzz Off One Mission pizza party last week. This is our third year participating in the program and we have raised $64,000! Our goal this year is to raise $36,000 to make the goal of $100,000 for three years. This is the tenth year of One Mission, so that would be a great accomplishment. Again, thank you to Joanie Shea for sharing her love of service to this special cause, to all the boys for buzzing their hair, and to all of you for supporting the cause. We will have a Tag Day in May to help reach our goal.
Blessings and warmest wishes for a wonderful Easter with your families.

Warm regards,
Charlotte Kelly
Principal