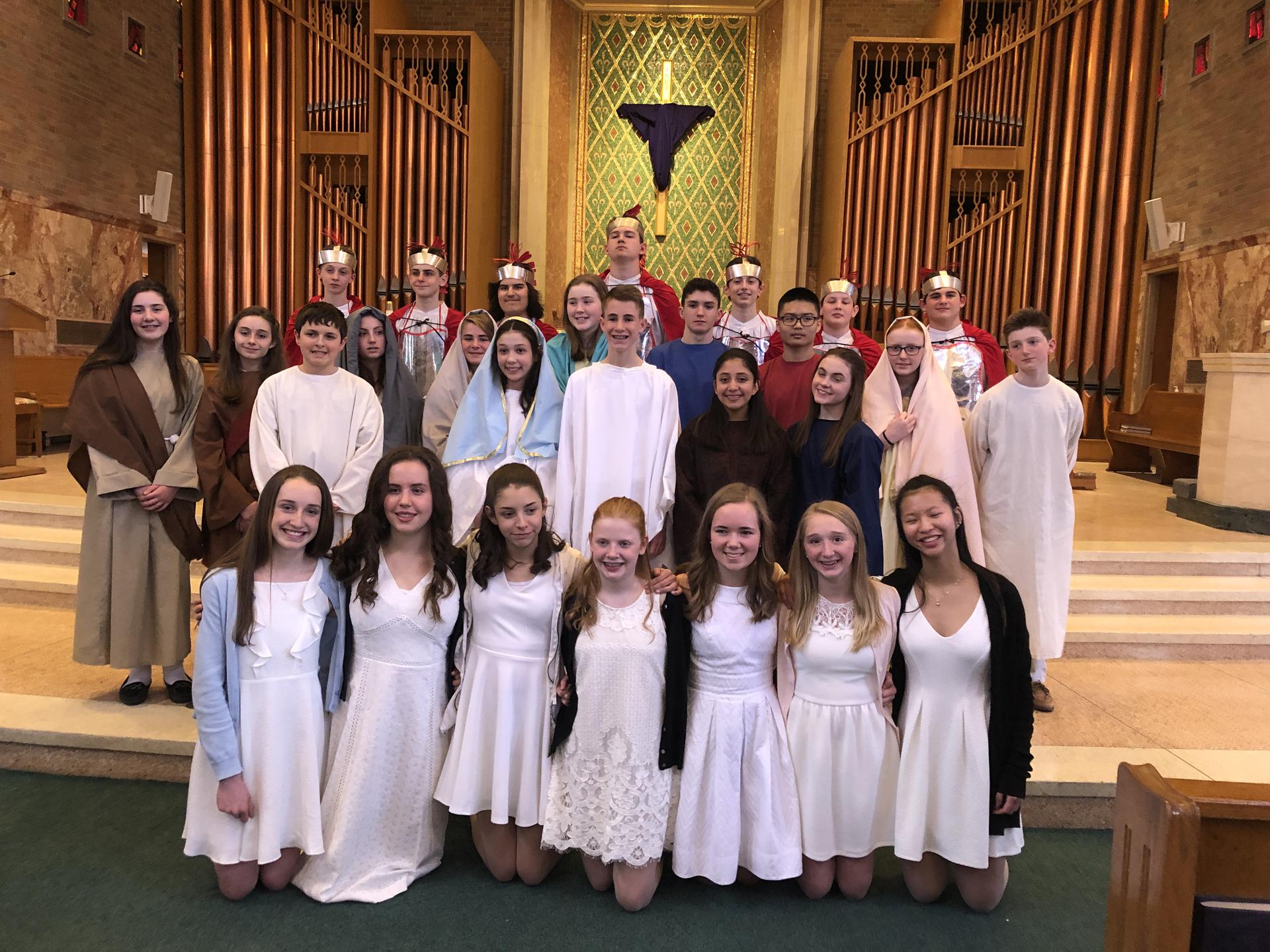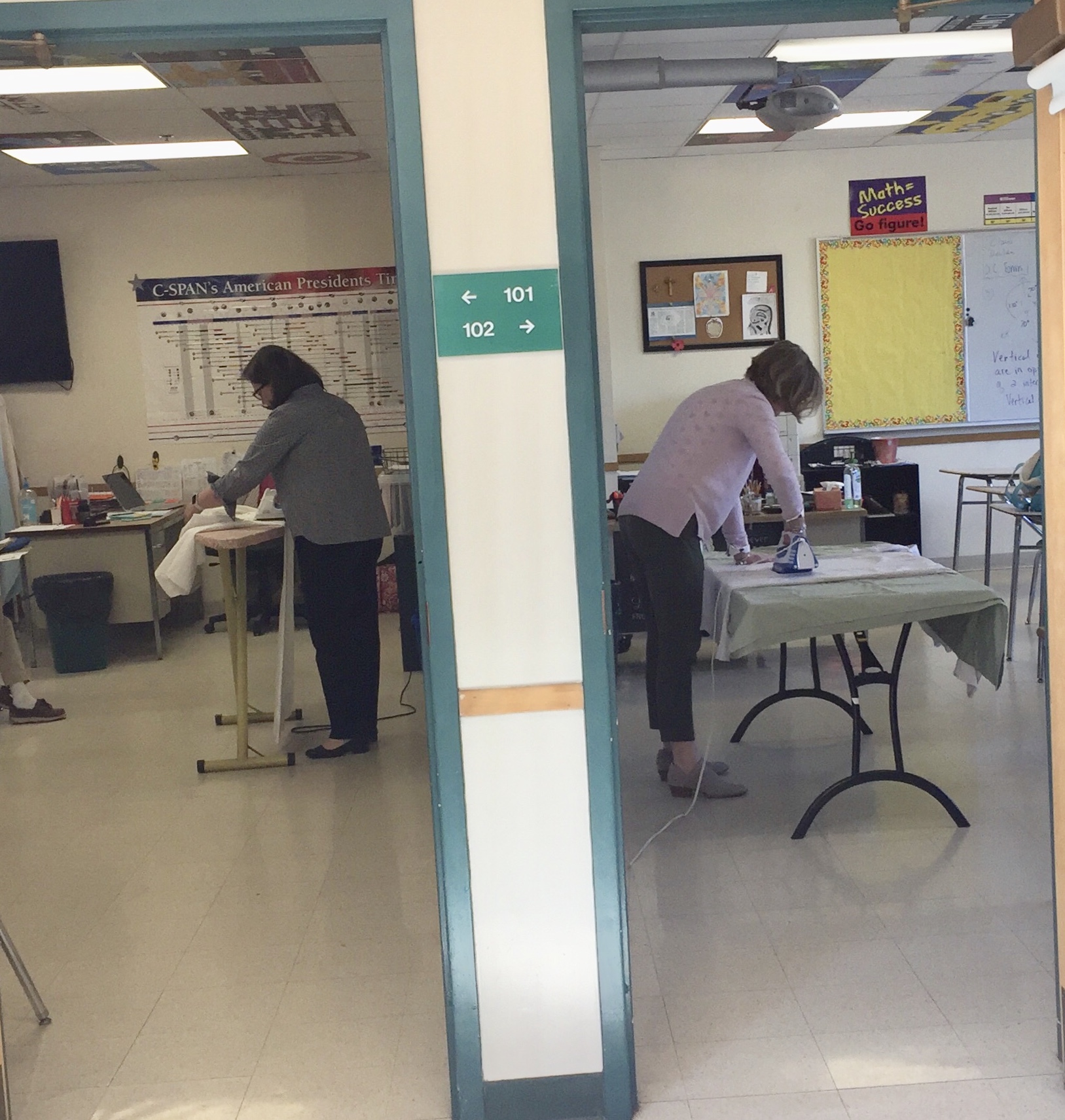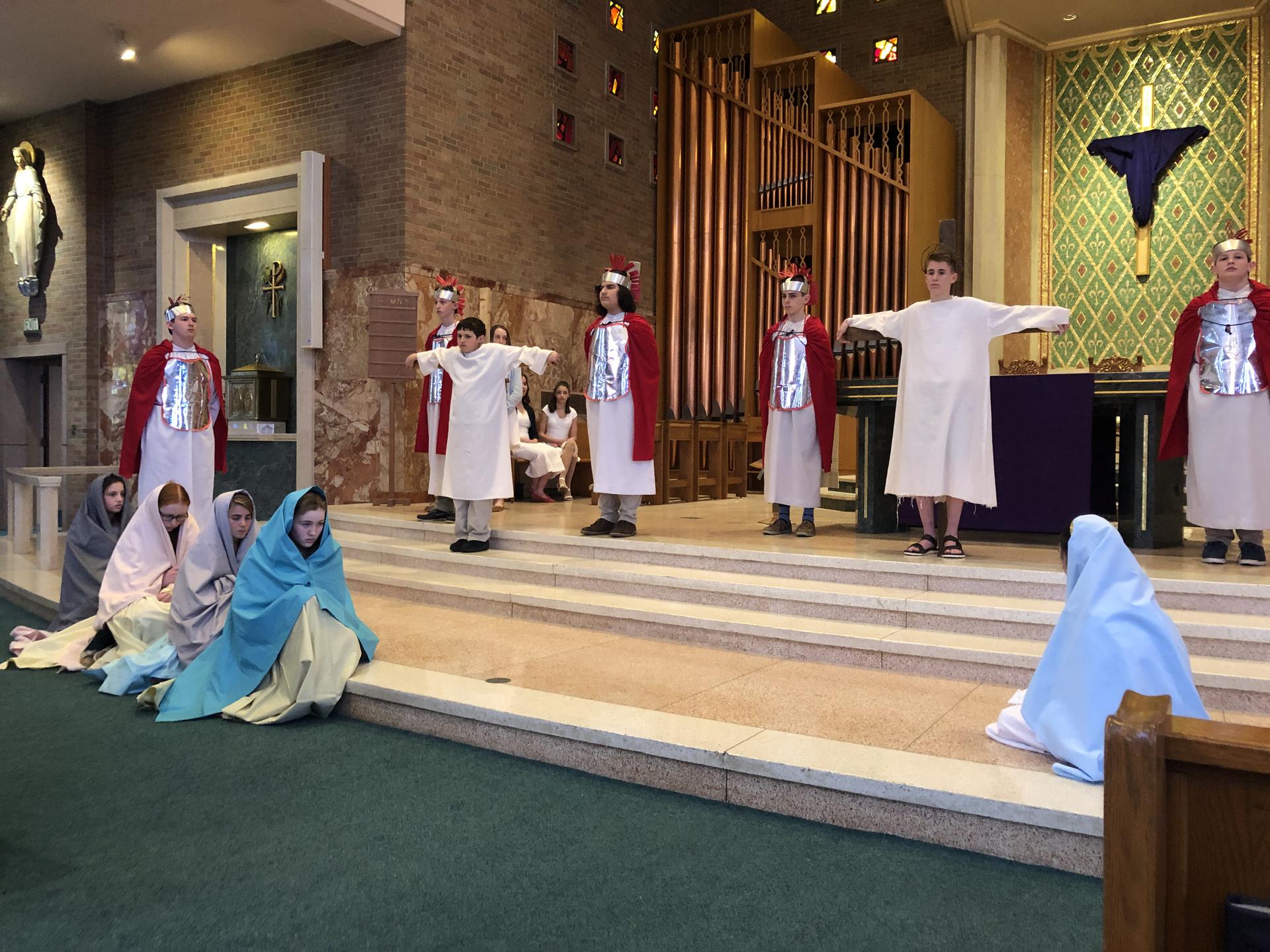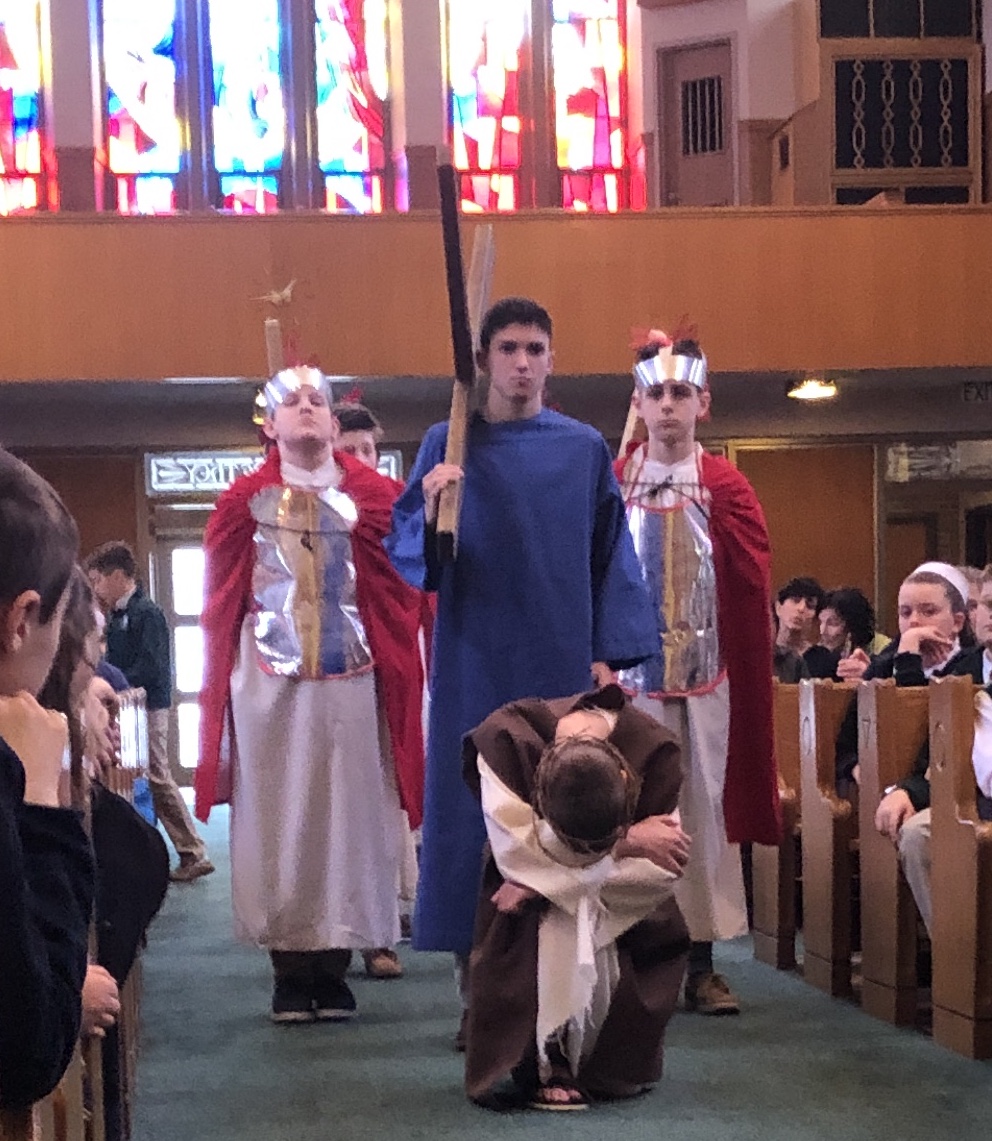 Thank you to our 8th grade for the moving portrayal of the Stations of the Cross. 8th grade families will again have the opportunity to download images professionally shot by Needham photographer, Alison Borelli.
Dear Friends and Members of the MHMS Community,
Another vacation is upon as the 2019-2020 school year begins to wind down.
The break comes at an opportune time for the pace of activities at MHMS over the past 6 weeks has been somewhat frenetic.
National History Day
Congratulations to our three students who participated in the NHD, National History Day State Competition. Angela Chaiman, Abby Coyle and Rosie Reale represented us well at the State level with Abby moving onto the National Competition. As you will read below, Abby is the 9th student in 8 years from MHMS to make it to the Nationals! Thanks and congratulations are also extended to their coach and teacher, Ms. Emily Spence.
Cambridge Classic Speech Tournament
I also want to congratulate our growing Forensics and Speech team members who competed this past Saturday in the Cambridge Classic Speech Tournament. We took first place in three of the five categories and swept the Duo Interpretation category by taking first, second and third place! Please read the article below.
Security System Installed
With the proceeds from last year's auction, we installed a state-of-the-art security system of 16 cameras that allow real time visuals of the most important areas of the school including the entrances and exits, the May Street and Oakland Ave. crossing and the rear parking lot. The clarity and visibility is significant. Monitoring can be done on site or remotely from smart phones and other devices. The safety and security of everyone at MHMS and SJES is of paramount importance, and this investment helps us provide another level of security.
Spring Auction
Many thanks to the team of Mary Beth Cox, Development Director, Megan Brown, Megan Laporte, and Marie Laure, the three Chairs of the Auction, the many volunteers and students, the donors and contributors and the faculty and staff of both schools who made the evening a great and fun evening and financial success.
Congratulations to Rosanne Timmerman, our honoree at the Auction. Rosanne was most deserving of this recognition for there are very few who demonstrate and live the mission of the Church and Parish as does Rosanne. The time she gives, at all hours of the day, evening and weekends to help and support the people of the parish and schools is beyond compare.
On behalf of the MHMS Community past and present, Rosanne, we congratulate you, we thank you and offer to God our gratitude for being the wonderful model and example of faith and commitment you are to us.
Stations of the Cross
Yesterday we celebrated our annual "Live Stations of the Cross." It was a moving and reverential experience of the journey to the Cross and our effort to make a spiritual pilgrimage through the contemplation of the Passion of Christ. This is one of the most solemn devotions and our students did a wonderful job of bring to life this powerful ritual and devotion.
Thanks to all of students who participated, Ms. Emily Spence and Mrs. Antonia Nutter for the vocal and Musical accompaniment and Mrs. Bridgid Coyle and Mrs. Mary Corcoran for directing and coordinating such an inspirational and prayerful ritual.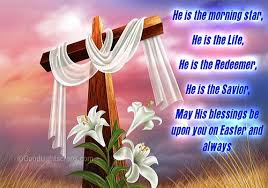 Lent and Easter
As Lent draws to a close and we anticipate the celebration of the greatest miracle of all, the Resurrection of Jesus, let us take to time to remember that no matter what difficulties, troubles, evil, suffering and death we encounter during our earthly journey, the promise of life eternal counters all those ills and guarantees us an eternity of happiness. Everything we do as a school community should have as the goal achieving the knowledge, belief and trust that our very limited time on earth is a preparation for that which is unlimited and eternal.
May the blessings of the celebration of the Resurrection give you and yours the strength, hope and love you need to enjoy and live the gift of life.
Happy Easter,
Jay MacDonald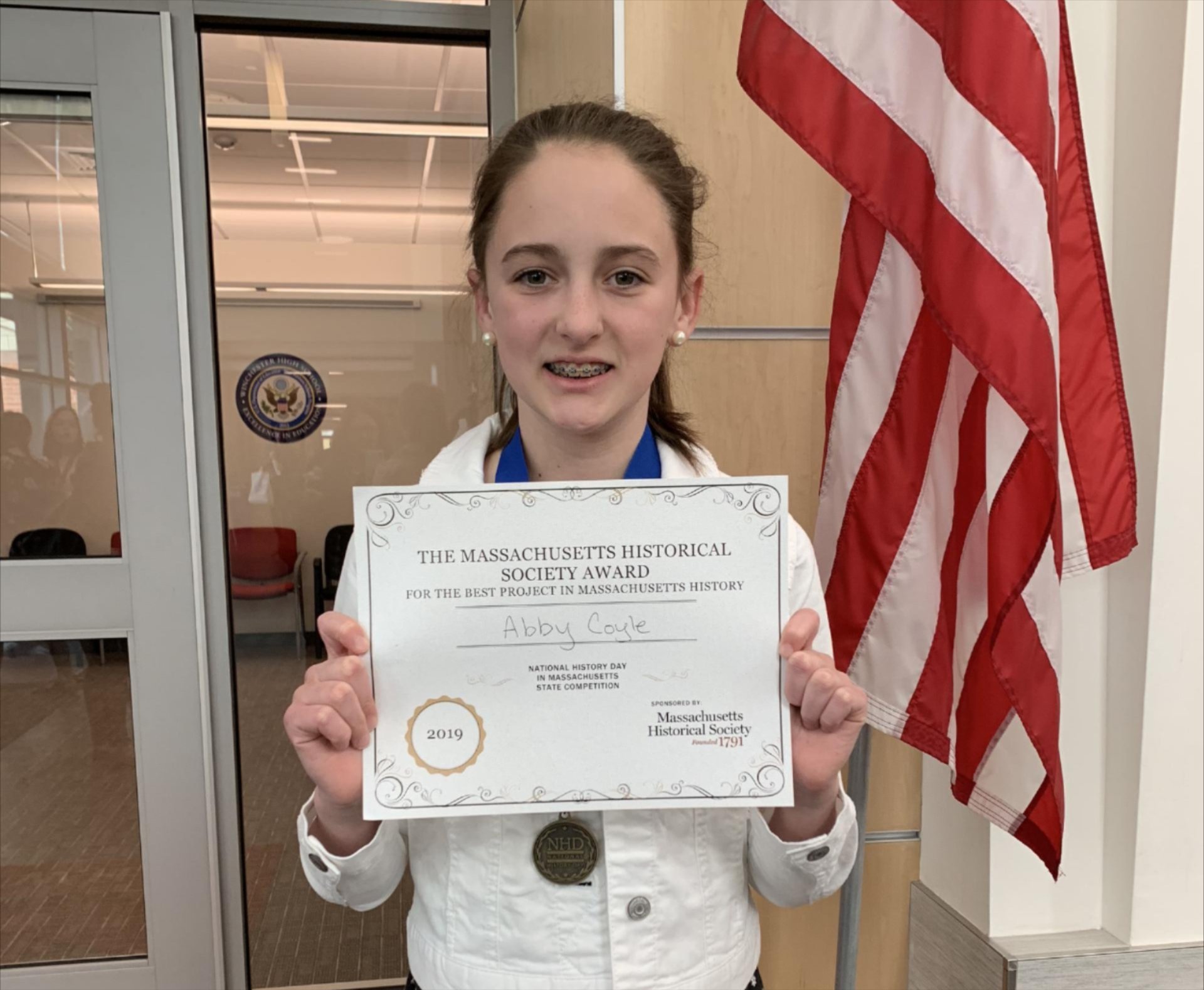 MHMS SENDING STUDENT TO NATIONAL HISTORY DAY NATIONALS FOR 8TH YEAR IN A ROW 
At the state competition for National History Day this past Saturday at Winchester High School Abby Coyle brought home first place in the junior individual website category for her project on the Coconut Grove Nightclub Fire, thereby earning a trip to the National contest in June. Coyle also was awarded the Massachusetts Historical Society prize for the best project in Massachusetts history.
Coyle is the 9th MHMS student in the past 8 consecutive years to earn a trip to Nationals, a list that includes her older sister Katie, MHMS'16/ UA '20 who went with an exhibit project on A. Phillip Randolph.
Rosie Reale also earned recognition with a Tour of Fenway from the Boston Red Sox in the category of sports history for her individual website on the Berlin Olympics.
We are beyond proud of all of our seventh students who participated in National History Day at the school, district and state levels!
To learn more about our past students who went to Nationals please see

April 22
Spring Uniforms
April 24
Running Club
2:40 - 3:40 pm
April 25
X Block
1:45 pm
Running Club
2:40 - 3:40 pm
Forensics
2:50 - 4: 05 pm
Mandatory Trip Meetings
Philly 6 pm
DC 6:45 pm
Dining Room
May 1
Art Club
2:45 - 4 pm
Golf Club
2:45 -5:20 pm
May 2
Running Cub
2:40 - 3:40 pm
Forensics
2:50 - 4:05 pm
May 3
Early Release
(SJES Grandparents Day)
May 6 - 10
Exploratory Week
May 6
Running Club 
2:40 - 3:40 pm
May 8
Art Club
2:45 - 4 pm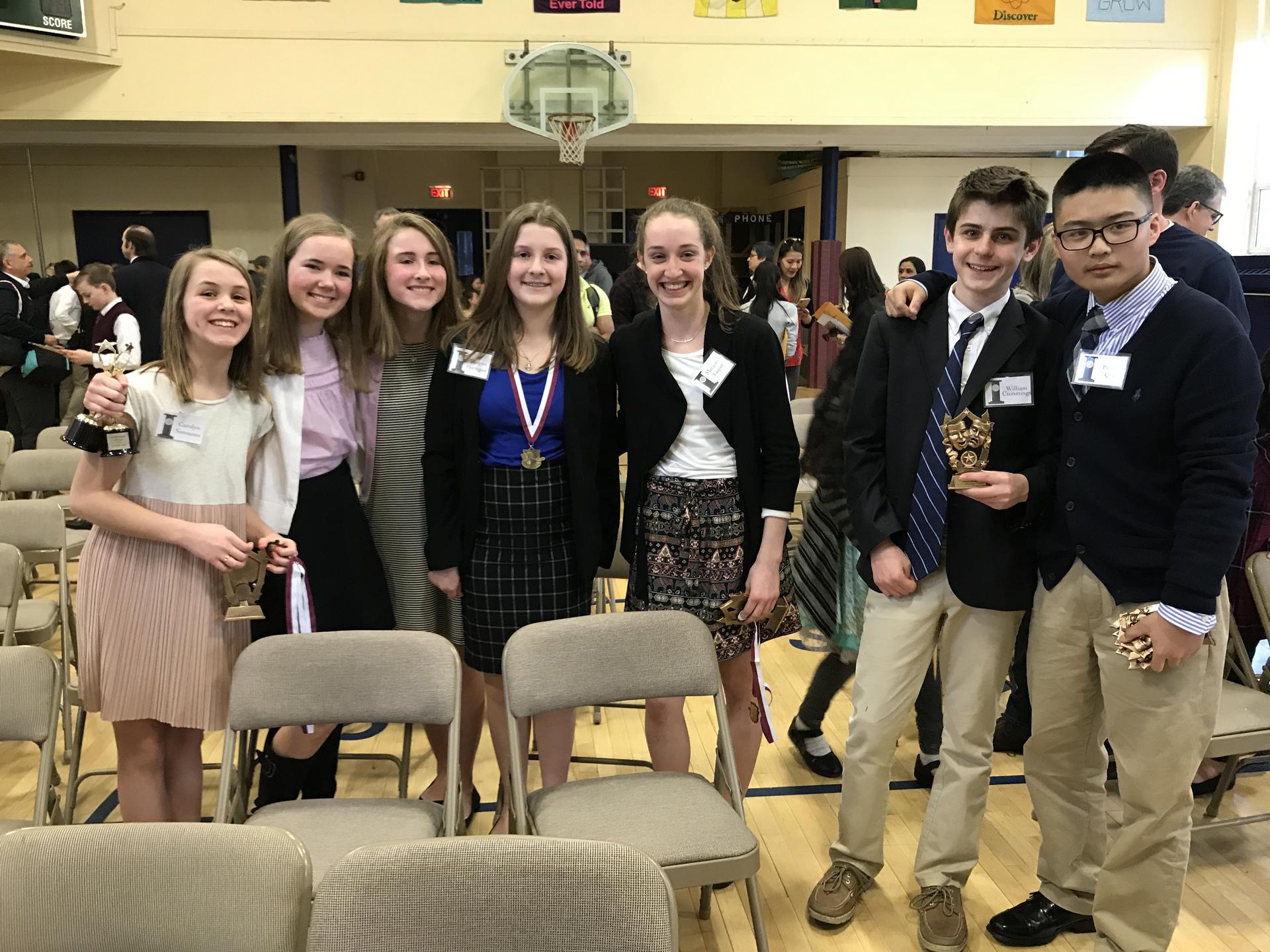 CAMBRIDGE CLASSIC SPEECH TOURNAMENT SUCCESS
The Monsignor Haddad Middle School Forensics Team posted extraordinary results at the April 6 Cambridge Classic Speech Tournament. They earned Gold medals in 3 of 6 events, and 9 of 18 Gold, Silver, or Bronze. The team sent 16 competitors which resulted in 15 placings in the top 10, more than any other school.
Pat Blomberg stole Volte Face at his rookie tournament, out of a population of more than 50 students. Anna Hvidsten won her third consecutive tournament in Monologue--also grabbing first in Duo with her talented partner, Lovey Moore. Gustas Bernard and Pat Blomberg charmed the audience with an interpretation of "The Muppet Movie," grabbing silver in Duo; while William Wheeler and Brendan Reichard executed a perfect "Who's On First?" for bronze. Payton Qin aimed high with Shakespeare's "To Be Or Not to Be?"--good for 2nd place!
Seventy-five total registrants from 12 Catholic schools competed in 6 events.
Full rankings ----
Top 10 Placings
1st Place, Duo Interpretation - Anna Hvidsten and Lovey Moore
1st Place, Volte Face - Pat Blomberg
1st Place, Monologue - Anna Hvidsten
2nd Place, Duo Interpretation - Gustas Bernard and Pat Blomberg
2nd Place, Monologue - Payton Qin
2nd Place, Panel Debate - Gustas Bernard, Payton Qin, and Will Cummings
3rd Place, Duo Interpretation - William Wheeler and Brendan Reichard
3rd Place, Panel Debate - Grace Lynch, Lovey Moore, and Carolyn Rose Simmons
3rd Place, Volte Face - Margaret Lagan
5th Place, Panel Debate - Anna Hvidsten, Pat Blomberg, and Brian Ladino
7th Place, Volte Face - Carolyn Rose Simmons
8th Place, Volte Face - Aidan Murphy
8th Place, Duo Interpretation - Carolyn Rose Simmons and Grace Lynch
9th Place, Monologue - Maegan Horrigan
10th Place, Stand Up Comedy - Brendan Goldner
Other Breaks
Monologue Semifinalists - Grace Lynch, Margaret Lagan, Aidan Murphy, Lovey Moore
Volte Face Semifinalists - Ava Margaret Ricard
Stand Up Semifinalists - William Cummings
Monologue Quarterfinalists - Ava Margaret Ricard, Brendan Reichard, Carolyn Rose Simmons
- Paul Rose, Rose Debate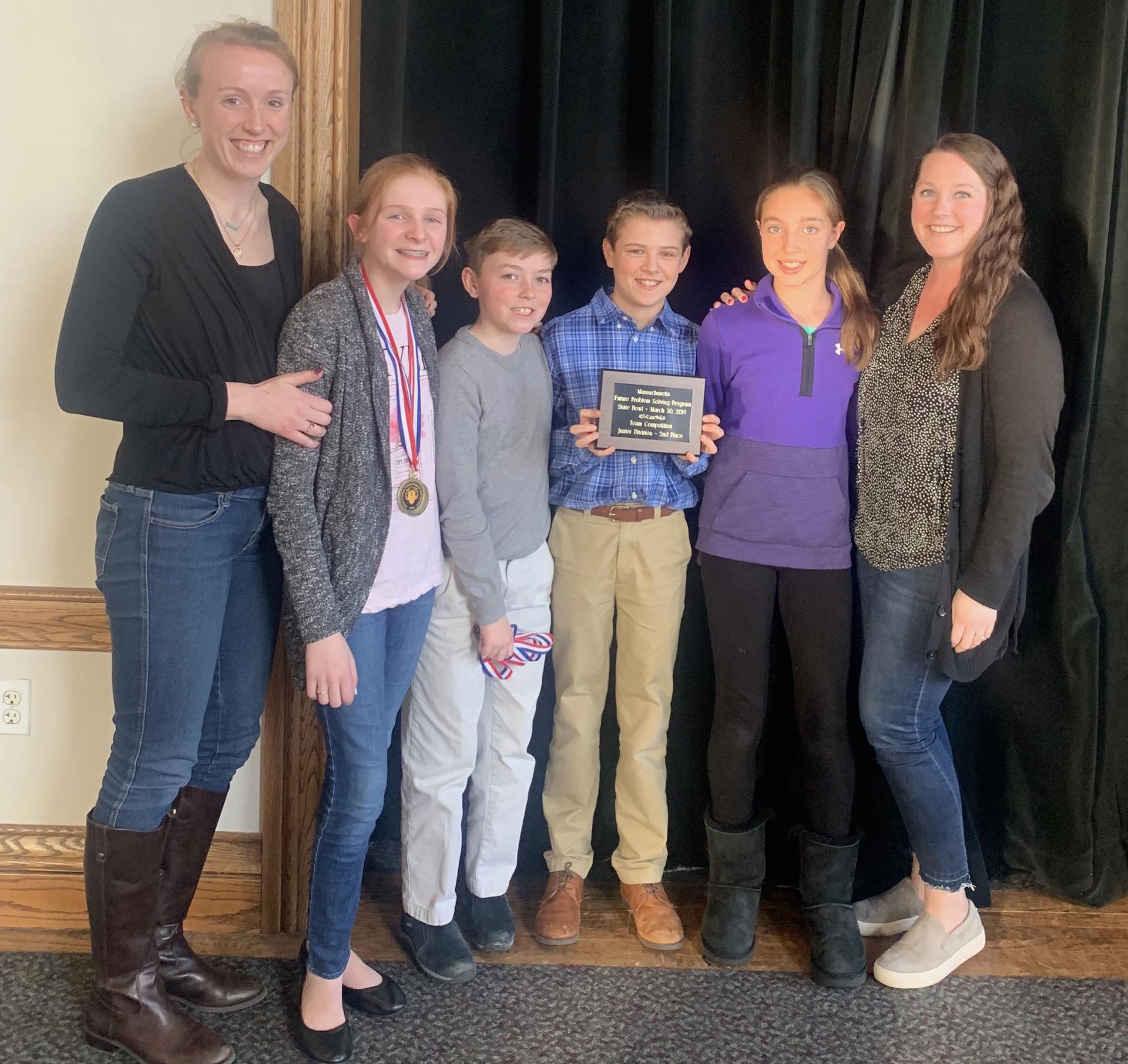 SJES/MHMS FUTURE PROBLEM SOLVERS TEAM SUCCESS
The SJES/MHMS  Future Problem Solvers team of Katie Reale, Matthew Mungovan, Claire Maloney, and Alex Laidlaw earned second place at the State Bowl at Clark University in Worcester on March 30th. The State Bowl topic was "Coping with Stress". They have qualified for the international competition in June at UMASS Amherst. The team is coached by SJES fourth grade teachers, Miss Larson and Miss Sullivan. 
MANDATORY EXPLORATORY WEEK TRIP MEETINGS
Mandatory Exploratory Trip Meetings will be Thursday, April 25 in the MHMS Dining Room. All students going on the trip must attend with at least one parent or guardian.
7th grade Philadelphia Trip: 6 pm.
8th grade Washington, D.C.: 6:45 pm.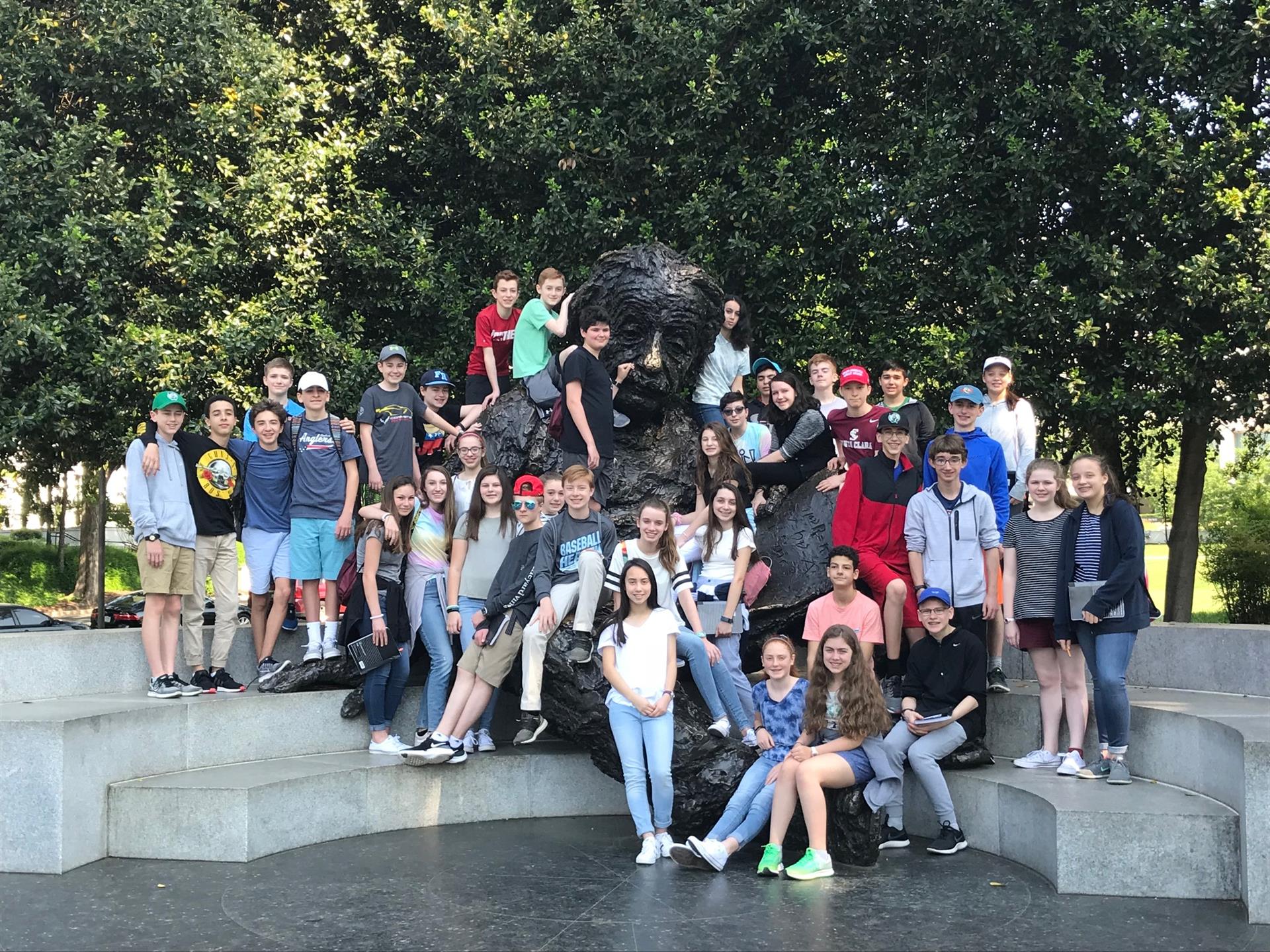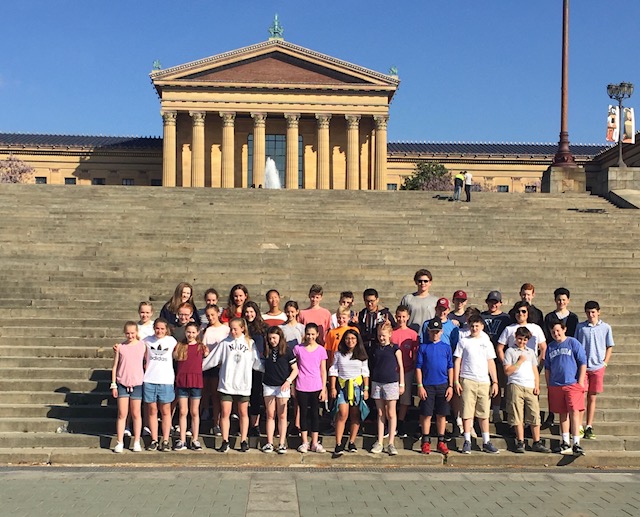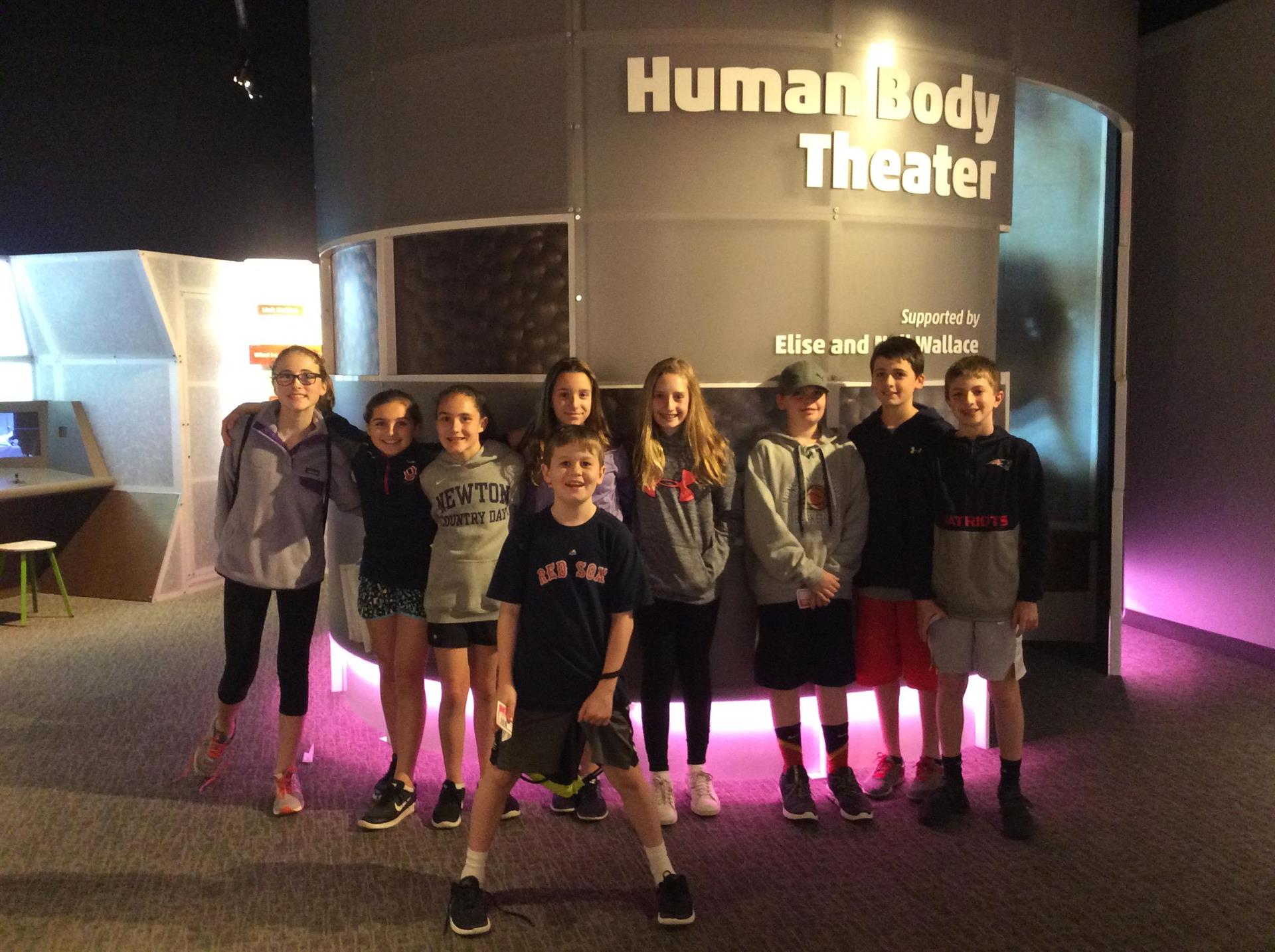 FOLLOW EXPLORATORY WEEK ON MHMS SOCIAL MEDIA
All during Exploratory Week we will be posting updates from the activities on MHMS Social Media. Follow us on Facebook, Instagram, and Twitter to stay up to date.
STAFF NEWS
Please join us in wishing well three staff members who are embarking on new paths. Mrs. Betsy Bello, who has gifted our school with her presence in the library for 21 years, is going to retire at the end of this school year. We are so grateful for her years of dedication!  
Ms Emily Warner, librarian, will also not be returning to us next year. We thank her for her work this year with our Breakfast 'N Books program and of course all her support and knowledge she shares with our students, especially as they work on research projects like the Country Report and National History Day. 
Lastly, Mo Hanley who has been working in the Health Office with Mrs. Brett and Mrs. Ratto since spring 2018 is excited to begin after April vacation a full-time position with Shriners Hospital in Boston.
SPRING MHMS ART CLUB - OPEN TO GRADES 5 - 8
Mrs. Davis has opened a spring session of the MHMS Art Club for May 1, 8, 15, and 22. Cost is $50 and is open to students in SJES 5th and MHMS 6th - 8th. Please sign up below. 
SPRING RUNNING CLUB - OPEN TO GRADES 6 - 8
Registration now open!
Dates: April 24, 25, 29
            May 2, 6, 13, 16, 20, 23, 30
            June 3
Purpose: Our goal is to give Monsignor Haddad Middle School students a variety of athletic and fitness experiences. We want our students to gain a love of running and exercise. They will have the opportunity to run distances ranging from 1 to 3 miles and compete in local races. Our objectives include:
Creating a place for students to learn how to run safe and enjoy running.
Provide a place for students to be active.
Provide a place for students to improve and compete in local 5K's, Mile Fun Runs, or Cross Country Meets.
Help students who play other sports to stay in shape between seasons.
Give instruction of exercises and stretches that will not only make them a stronger runner but also live a healthier life.
All 6-8th Grade students of all levels of ability are welcome to join.
Where: MHMS gym at 2:40pm and end at approximately 3:40 pm. We will start with warmups before heading outside for our run and return to school for cool down and stretching.
Details: Wear weather appropriate clothing and running shoes.
Cost: $105.00 
MHMS GOLF CLUB - OPEN TO GRADES 6 - 8
Registration is now open!
Dates: Four (1.5 hour) sessions: May 1, May 15, May 22 , and May 29  from 2:45 - 5:20
Purpose: Attend a four session Golf program covering all aspects of the game with a PGA certified teaching professional.
Where: Ponkapoag Golf Club - Canton MA Transportation by bus from MHMS.
Details: All equipment and ball will be provided, but students who have their own equipment are encouraged to use it. Mr. Anderson will be running this program.
Cost: $270.00 Space is limited to 40 students.
NEW!! SUMMER AND FALL CLUBS AT MHMS!
We are exploring the possibility of hosting some summer camps the first and last week of the weeks of the summer vacation.
June 17- 21   Coding Camp : App Builders' Club
Brainstorm and build your very own app using the MIT App Inventor!
            8 am - Noon   Directed by Code Ninjas of Wellesley
June 17 – 21  Summer Athletic Camp
            8 am – Noon   Directed by Coach Anderson
August 19 – 23  Study Skills & Getting Ready for Grade 6
            8 am – Noon  MHMS Faculty TBD
August 19 – 23  Coding Camp:Game Builders' Club
Build your very own video games from the ground up, using your artwork (or ours) combined with the power of coding!
            8 am – Noon  Directed by Code Ninjas of Wellesley
Fall 2019      Coding and Robotics Club
More information will be published after the April Break.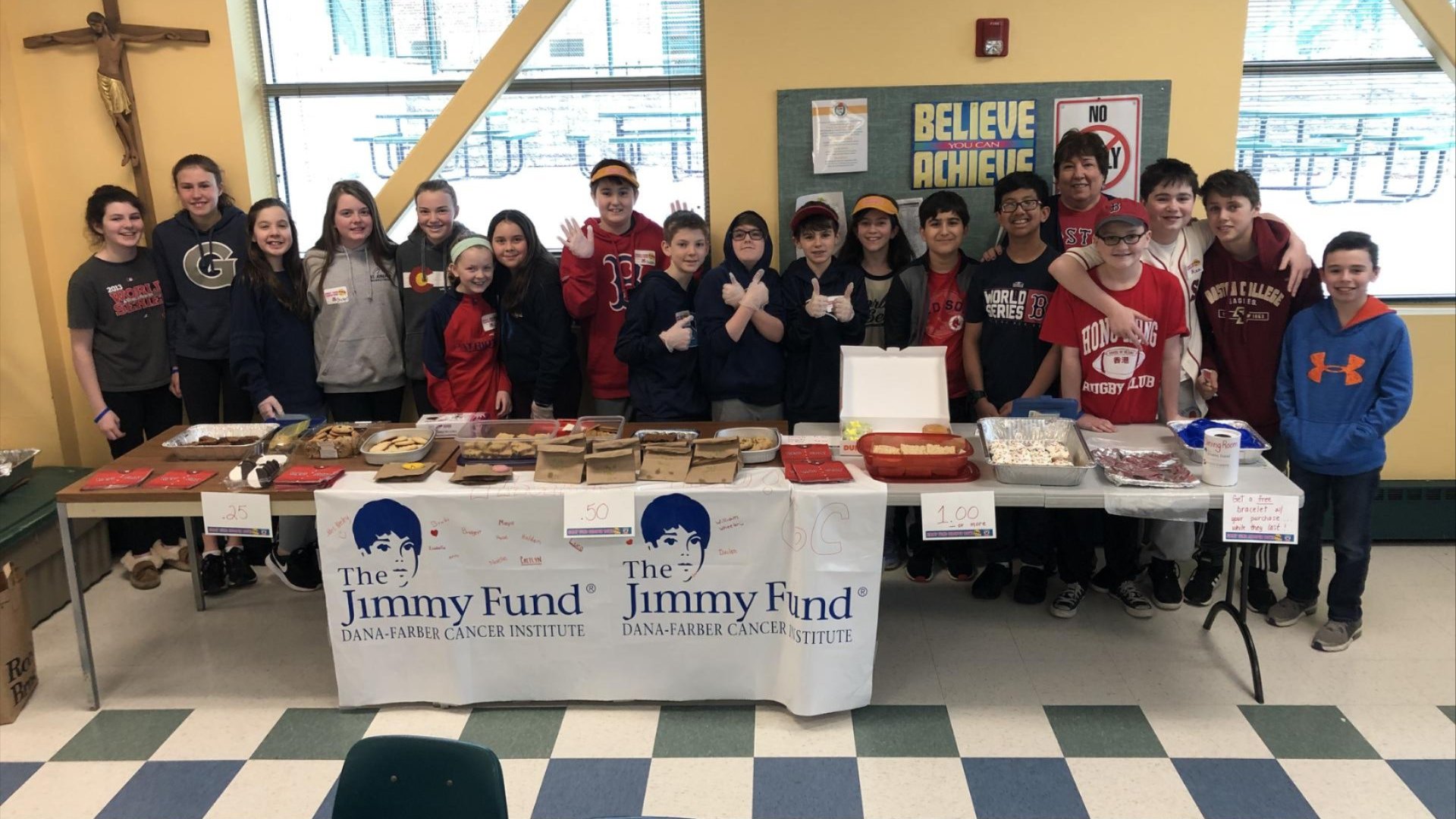 6C RAISES OVER $600 FOR THE JIMMY FUND
Congratulations to Mrs. Keeley's homeroom 6C for their Red Sox Home Opener tag day and bake sale for raising over $600 for the Jimmy Fund. Thank you to all students and staff who supported this worthy cause!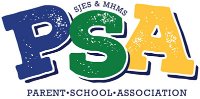 Thanks to outgoing PSA co-chair Susie Mitchell and outgoing MHMS PSA Liaison Caroline Maloney for their dedicated service to our schools. We are grateful to all your work to build community and support the missions of our schools. Welcome to Megan Laporte who is coming on to lead with Meghan Sutherland. We are in need of a new MHMS PSA Liaison to step forward, please email mhmspsa@yahoo.com to learn more. 
We also would like to thank our MHMS grade parents: Toni Ann Simmons, Caroline Maloney, Lori Ann Young, Amy Lynch, Erin Cummings, Peggy Kochenbach, and Amy Scalia.
In addition to a new MHMS PSA Liaision we will be needing new grade parents and hospitality help for the 2019-2020 school year. The load is light lifting but very important. Please consider if you can help.
SPECIAL THANKS
To the members of Father Daniel Kennedy Council of the Knights of Columbus, our local Council, for a donation made to our financial aid fund. The Knights are and have always been wonderful supporters of the Parish Schools, and their donation helps us to provide financial assistance to families who would not otherwise be able to provide a Catholic Education for their children. Please support the Knights and their mission and consider joining this worldwide organization of committed and dedicated men. Learn more here.
Please join us for the next meeting of the MHMS Mother-Daughter Book Club on May 2nd at 6:30 p.m. We will be discussing The Five People You Meet in Heaven, by Mitch Albom. If you are planning on coming, please email Cathy Lombardo at csichol@yahoo.com or by cell at 781-540-9814.
ONE MISSION BUZZ OFF TEAM - SUNDAY JUNE 2

To sign up to participate or support the he Saint Joseph Parish Schools One Mission Buzz Off Team please use this link 
Are you a Legacy Family? Did you go to SJES / MHMS and your children are here now. We will be celebrating you at our Legacy Breakfast to be held on May 22, 2019 to thank you for continuing the tradition of a SJES / MHMS Catholic Education.
Students interested in donating 8 or more inches of hair should mark their calendars for Wednesday, May 29. Pantene is no longer taking hair donations bur Avante has another program that they will use.
Mark your calendars now for everyone's favorite Gatorpalooza - the end of year bash for our SJES 5th graders and MHMS grades 6 - 8 -on May 31, 6 - 8 pm.
There is no school for current MHMS 6/7th graders on Wednesday, June 5 due to Baccalaureate Mass.
Important dates to note for the 2019-2020 school year: Orientation for all sixth grade students and grades 7 & 8 transfer students will be Tuesday, September 3, 9 am  - 12 pm. The first day for all students will be Wednesday, September 4, a full day.

WANTED: NEWS ON THE MHMS CLASS OF 2015
Once a Gator, always a Gator, so we love to hear news about our MHMS Alumni. At this time of year we are especially interested to learn about where life is taking the members of the MHMS Class of 2015. Please share with us via the link below. We want to celebrate you! 
MHMS IS FULLY CONNECTED
Please like us on Facebook, and follow us on Twitter @MHMSGators, Instagram, and LinkedIn to stay abreast of the latest news.