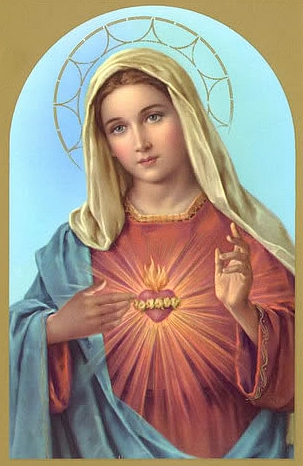 Immaculate Mary, your praises we sing;
You reign now in splendor with Jesus our King.
Ave, ave, ave, Maria! Ave, ave, Maria!
In heaven, the blessed your glory proclaim;
On earth we, your children, invoke your sweet name.
Ave, ave, ave, Maria! Ave, ave, Maria!
We pray for the Church, our true Mother on earth,
And beg you to watch o'er the land of our birth.
Ave, ave, ave, Maria! Ave, ave, Maria!
Dear Friends and Members of the MHMS Community,
May gives us the opportunity to remember the special love and devotion we have for our Blessed Mother and to ask her intercession on behalf of the people and intentions
we hold in our hearts. In a special way we remember our mothers still on earth on those in Heaven. Each day during our prayers we will ask Mary to watch over our mothers,
especially those who have asked for or are in need of prayer.
As we prepare to depart for Washington, DC, Philadelphia and the historical and cultural sights of Boston for our annual Exploratory Week Excursions, please remember all of our students in your thoughts and prayers.  This week is a tradition begun many years ago and has become one of the most significant educational experiences  of the school year.
May our Blessed Mother bless all of the MHMS families and graduates.
My best,
 Jay MacDonald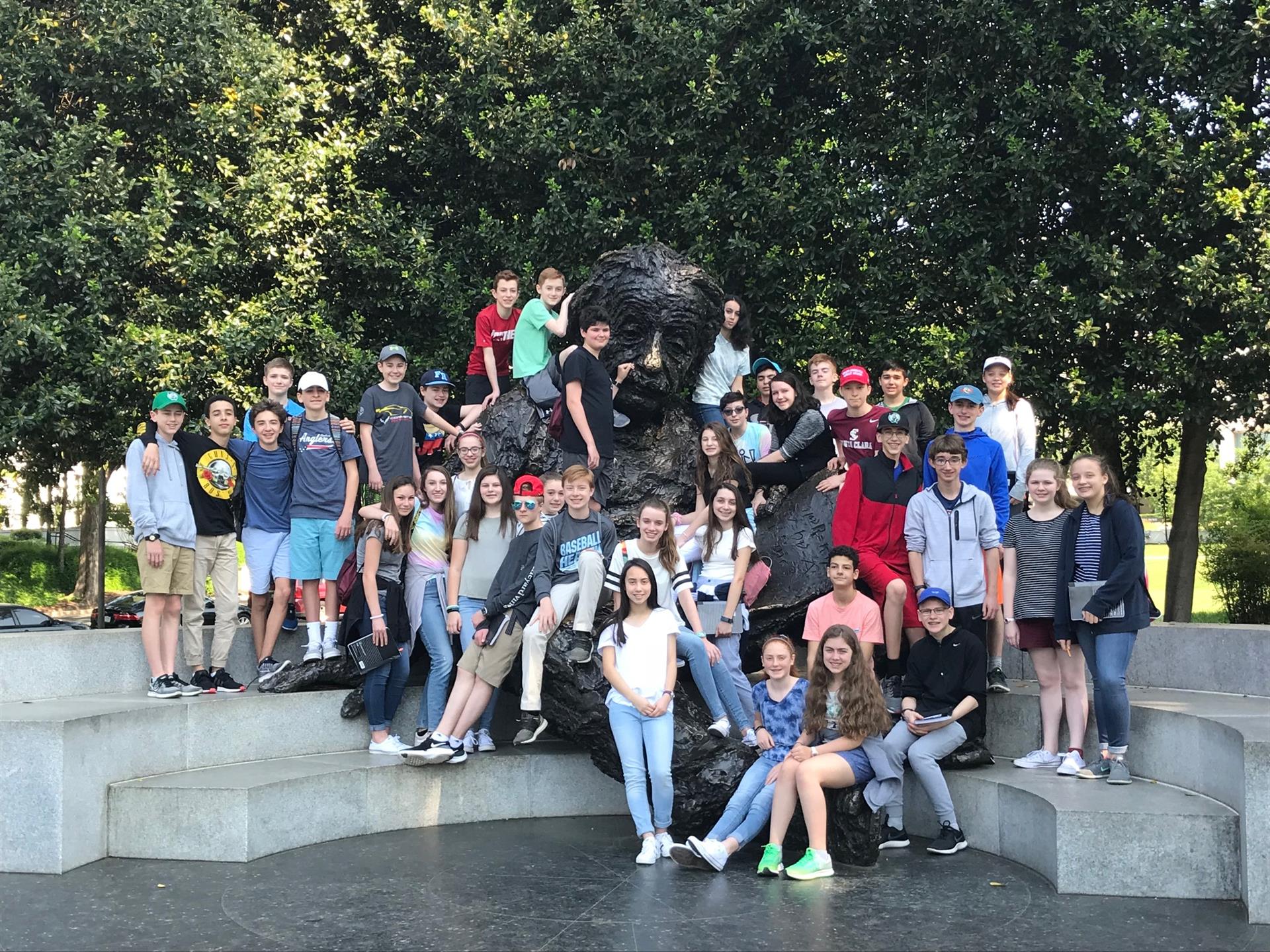 BUON VOYAGE GATORS!
EXPLORATORY WEEK NEXT WEEK
Nest week is one of our favorite traditions at MHMS - Exploratory Week. Our 8th graders kick off the week with an early Monday morning flight to Washington, DC. Seventh grade leaves on an early morning bus ride on Wednesday for their trip to Philly and Gettysburg. Lastly, the sixth grade will be busy Exploring Boston with day trips Wed. - Fri.
All during Exploratory Week we will be posting updates from the activities on MHMS Social Media. Follow us on Facebook, Instagram, and Twitter to stay up to date.

May 6 - 10
Exploratory Week
May 6
MAP Testing
Running Club 
2:40 - 3:40 pm
May 7
MAP Testing
Spring Intramurals - Pickleball
2;40 - 3:40 pm
May 8
Art Club
2:45 - 4 pm 
May 9
Forensics
2:50 - 4:05 pm
May 13
Running Club
2:40 - 3:40 pm
May 14
MAP Testing
Spring Intramurals - Soccer
2:40 - 3:40 pm
May 15
MAP Testing
Art Club
2:45 - 4 pm
Golf Club
2:45  - 5:20 pm
May 16
Forensics
2:50 - 4:05 pm
Running Club
2:40 - 3:40 pm
May 17
MAP Testing
May 21
Joint Board Meeting SJES & MHMS

CONGRATULATIONS, MSGR. MCGANN!
On May 4, Msgr. McGann celebrates 70 years of being priest. We are so grateful to his years of dedication to our parish and others. Cards and notes of congratulations may be dropped off at the Rectory and will be delivered to him at Regina Cleri.
MIDDLE SCHOOL VOLUNTEERS NEEDED
St. Joe's fifth grade teacher, Mrs. Fiumara, is helping with the PMC Kids Ride in Needham this year on June 9 and is looking for some middle school volunteers.
If you would like to volunteer, participate, or donate, please see below:
2019-2020 SCHOOL YEAR CALENDAR
Please note important dates for the 2019-2020 school year calendar have been posted on online. As things get closer, changes may need to be made, but right now it should offer you a good idea for your planning purposes. Important - there are a a few early release days throughout the school year that are MHMS only.  
***MHMS Class of 2019 - the pizza and yearbook party is scheduled for October 24, 5 - 6 pm. 
NEW!! SUMMER OFFFERINGS AT MHMS!
Registration is now open for our three summer offerings for the week of June 17 - 21, 8 am  - 112 noon. Available are App Builders run by Code Ninja of Wellelsey, right in our own MHMS computer lab, Summer Art with Mrs. Davis, and  Mr. Anderson's Summer Sports Sendoff. All offerings are great options for that first full week of summer and are open to current 5 - 8th grade students. 
TONIGHT! CRAFT BEER TASTING AT KNIGHTS OF COLUMBUS
Craft Beer Tasting to benefit K of C Scholarship Fund
Please join the Needham Knights of Columbus Fr. Daniel J. Kennedy Council #1611 on May 3rd at 6:30 PM at our hall at 1211 Highland Ave., Needham, MA for our first CraftBeer Tasting event!  The evening's host will be well know wine, craft beer, and food expert, Adam Centamore.  The evening will feature six locally brewed craft beer and food pairings.  If you enjoy craft beer, you won't want to miss this evening!   Admission is $35 per person.  Advance ticket sales only.  Reserve your seats soon via email at tommihark@gmail.com  or call/text 781-400-6838.   Your support benefits the Fr. Daniel J. Kennedy Knights of Columbus Scholarship Fund for Needham students.   On May 3rd the place to be is the K of C!  
ORDINATION OF DEACON PAUL WARGOVICH
The Archdiocese of Boston joyfully announces the ordination of Deacon Paul
Wargovich to the Priesthood of Jesus Christ. The ordination will take place at the Cathedral of the Holy Cross in Boston on Saturday, May 18th, at 10:00 am. Father Wargovich will celebrate his First Mass of Thanksgiving at his home parish of Corpus Christi the following day on Sunday, May 19, at the 10:45am Mass. He will also celebrate a Mass of Thanksgiving here at Saint Joseph's the following week on Sunday, May 26 at the 11:00am Mass. A reception and first blessings will follow in the Linse Room. All are most welcome!
LUNCH BOX UPDATE
Thank you to all who participated in the free lunch day from Lunch Box. MHMS is currently still evaluating the program to determine if it is right for our school.
In the mean time - per the suggestion of Student Council, chicken nuggets are now being offered on Mondays, five for $1.25. Orders must be done in increments of five. 
PROFESSIONAL STATIONS PHOTOS
We are grateful to Alison Borrelli for her beautiful work capturing out 8th grade Live Stations. The pictures are available to download at no charge via the link below.
We are pleased to share Mrs. Borrelli will also be photographing our Baccalaureate Mass.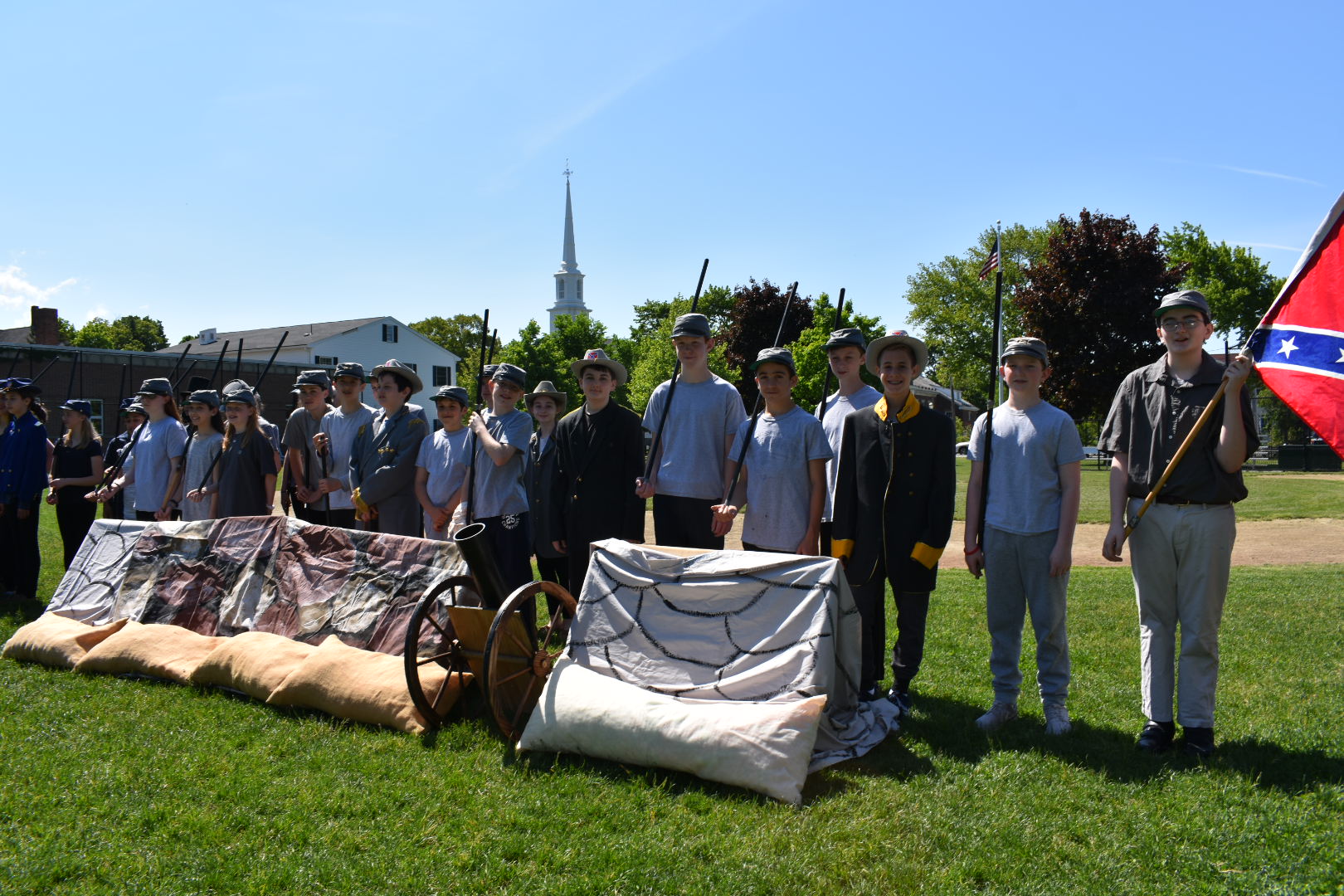 PICKETT'S CHARGE MAY 23
All are invited to the seventh grade tradition of the Pickett's Charge Civil War Reenactment. Please join us at 10 am, Thursday, May 23 at Greene's Field in Needham.
GRADUATION HELP NEEDED - CALLING 6/7TH GRADE PARENTS
Help is needed from 6/7th grade parents for our graduation activities. Volunteer slots are available via the link below. Please consider if you can assist with a shift or two. Many hands make light work!
Please remember in your prayers our second grade friends in St. Joe's school and parish who will be making their First Holy Communion this weekend. 
The Catholic Women's Club at St. Joseph is hosting a Mother's Day Mass on Thursday, May 9th in  the lower church at 7 pm in honor of our mothers past and present. The mass will be followed by a dessert reception in the Linse Room.
St Joseph Parish Family Ministry  - Service Project & Pizza
Please join us on Saturday, May 18th at 3 pm at the Middle School Dining Room for a Service Project to be followed by the 4pm Mass and then Pizza after!
Service Event: Toiletry Bags for Circle of Hope
Come with your families and help make a difference!
ONE MISSION BUZZ OFF TEAM - SUNDAY JUNE 2

To sign up to participate or support the Saint Joseph Parish Schools One Mission Buzz Off Team please use this link 
Are you a Legacy Family? Did you go to SJES / MHMS and your children are here now. We will be celebrating you at our Legacy Breakfast to be held on May 22, 2019 to thank you for continuing the tradition of a SJES / MHMS Catholic Education.
Students interested in donating 8 or more inches of hair should mark their calendars for Wednesday, May 29. Pantene is no longer taking hair donations bur Avante has another program that they will use.
Mark your calendars now for everyone's favorite Gatorpalooza - the end of year bash for our SJES 5th graders and MHMS grades 6 - 8 -on May 31, 6 - 8 pm.
There is no school for current MHMS 6/7th graders on Wednesday, June 5 due to Baccalaureate Mass.

CONGRATULATIONS TO THE  MHMS CLASS OF 2015
Once a Gator, always a Gator, so we love to hear news about our MHMS Alumni. We are excited to begin to share the news of where members of the Class of 2015 are headed next fall. Be sure to check again in the next newsletter as we build an even more complete list.
Avita Abi-Elias -  Northeastern University - Chemical Engineering and Biochemistry

Elisabeth Annese -  Bates College, Cross Country and Track

Andrew Arrondo  - Wisconsin School of Business

Brendan Barrie -  UMass Amherst Commonwealth Honors College for Nursing

Erin Carey  - Fairfield University

Timothy Connolly -  Bryant University

Mark Downey  - Providence College

Christopher Ducko -  UMASS Boston, Baseball

Raymond East -  Skidmore College

Daniel Habermas -  Rensselaer Polytechnic Institute, with NROTC scholarship

Ian Hunt -  UMASS Amherst

Oliver Hvidsten  - Georgia Institute of Technology, Materials Science Engineering

Marianna Jantzen -  Holy Cross

Dylan Jenkins -  Bentley University

Kristen Keough  - Santa Clara University

Adrienne Leary -  Curry College for the Nursing

Katie Mahoney - Santa Clara University

Caroline Moore - Penn State University

Sabrina Murray - Berklee College of Music, aiming to major in Electronic Production and Design

Ethan Powers -  University of Tampa

Michael Ricci  - Fairfield University

Catherine Robinson -  Fairfield University

Jessica Sitcawich -  University of Rhode Island

Nathaniel Standing -  Mass College of Pharmacy and Health Science, 6 year Physician Assistant's program 

Matthew Wing  - St. Bonaventure University, History major, Div 1A Rugby

Hannah Woodworth - Boston College
MHMS IS FULLY CONNECTED
Please like us on Facebook, and follow us on Twitter @MHMSGators, Instagram, and LinkedIn to stay abreast of the latest news.