April 30, 2019   •   Issue 32 
Memorare
"Remember, O most gracious Virgin Mary, that never was it known that anyone who fled to thy protection, implored they help, or sought thine intercession was left unaided. Inspired by this confidence, I fly unto thee, O Virgin of virgins, my mother; to thee do I come, before thee I stand, sinful and sorrowful. O Mother of the Word Incarnate, despise not my petitions, but in thy mercy hear and answer me. Amen."
Dear Parents,
Happy Month of May! May is one of my favorite months as the sun is usually shining, the weather truly starts to feel like spring, we celebrate Mother's Day, and of course we honor the Blessed Mother throughout the month of May. We look forward to welcoming several hundred guests at Grandparent's/Special Person Day this Friday and we look forward to our second-grade students receiving their First Holy Communion this Saturday and Sunday.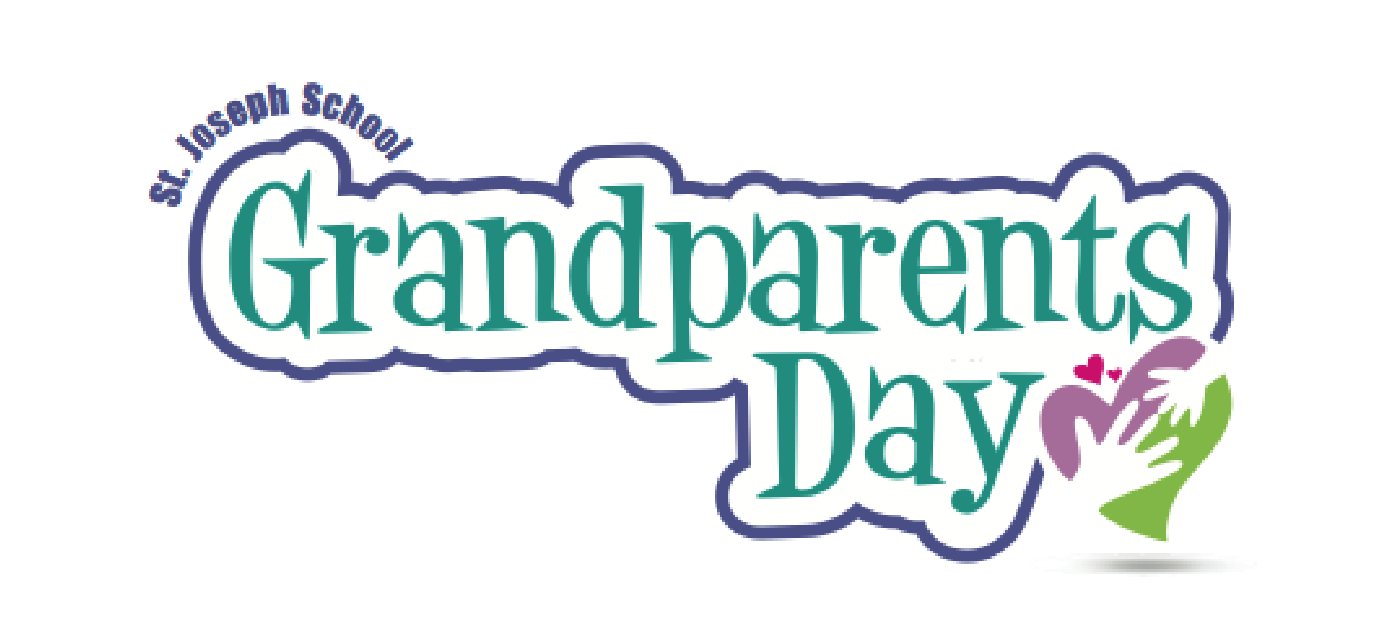 GRANDPARENTS/ SPECIAL PERSONS DAY
On Friday, we will gather for Mass at 9:00 a.m. The first-grade students will be hosting the Mass and we expect the church to be full, so please let your families know to plan accordingly. After Mass, our visitors will head over to the Kennedy Center (gym) for refreshments and a glimpse of some of the wonderful things that go on at St. Joe's. After the short program, our guests will visit the students in their classrooms. We do have an early release at 12:15 p.m., so please let your families know that they may sign out your child with their teacher when they are leaving and/or going to visit another classroom. Thank you to Rebecca Nauta and Meredith Giannotti for planning this day. It is truly one of my favorite days at St. Joe's each year! Also, thank you to Nancy Ruggeri and her hospitality team for organizing the refreshments.
There is no aftercare on Friday, May 3rd, Grandparent/Special Person Day.
FIRST HOLY COMMUNION
Please keep our second-grade students in your prayers as they get ready to receive their First Holy Communion for the very first time on Saturday and Sunday. Thank you to Mrs. Mannion, Mrs. Paulino, and Mrs. Wescott for sharing their faith with their students and preparing them so well for this Sacrament.
NEEDHAM WOMEN'S CLUB
ESSAY CONTEST
A note to Mrs. Howard from the Needham Women's Club regarding their essay contest. Congratulations to Elle Reeves and many thanks to Mrs. Howard!
Hi Susan!
We have selected the two winners.  I do apologize for the delay but selecting a winner was a lot harder than we thought it would be - we received 49 entries, which I think is a NWC record. Most were read more than once because none were a definite "no".  Karen and I narrowed it down to 15, then 10, then 6 then 4, getting input from other board members with our final lists.  Last night we selected our top two.  Elle Reeve's essay "There are More Unlucky Numbers than 13" was selected as one of the winners. The essay was very engaging and brought us back to a time rarely thought of anymore. It flowed nicely and was fun to read. The other student selected is from the Newman School.
I have to say kudos to your writers. Several of the St Joseph's essays made it to our "tops" pile.  Fintan Reichard's and Parker Fryberger's essays were in our top six. I want to thank you again for being proactive in this contest. 
PROGRESS REPORTS
Progress Reports will be available online through your RenWeb accounts on Monday, May 6th.

TAG DAY - BUZZ OFF TEAM
On May 8th we will be having a Tag Day for the Saint Joseph Elementary School BUZZ OFF team. The Student Council is asking for each student to bring in a $5.00 donation this year so that we can support the goal of $100,000 in three years for the 10th anniversary of One Mission. This will be the last paid tag day of the school year.
STREAM NIGHT AND ART SHOW
STREAM Night and the Art Show will be on Thursday, May 9th from 6:00-7:00 p.m. The Art Show will be in the Kennedy Center and Ms. Harris will be unveiling the fifth-grade legacy piece that night. Teachers will be following up with more details regarding specifics of STREAM Night and their classrooms.
MOTHER'S DAY CAFE 
Another wonderful tradition at St. Joe's is the kindergarten Mother's Day Café which will be held on Friday, May 10th from 8:30-9:00 a.m. More information will follow, but please mark your calendars for this date.
CROWNING OF MARY
Please join families at the 9:30 a.m. Mass on Sunday, May 12th as this is the day that the children participate in the Crowning of Mary. First Communion children should plan on wearing their white attire and anyone interested in participating may meet in the lower church at 9:00 a.m. to join the processional.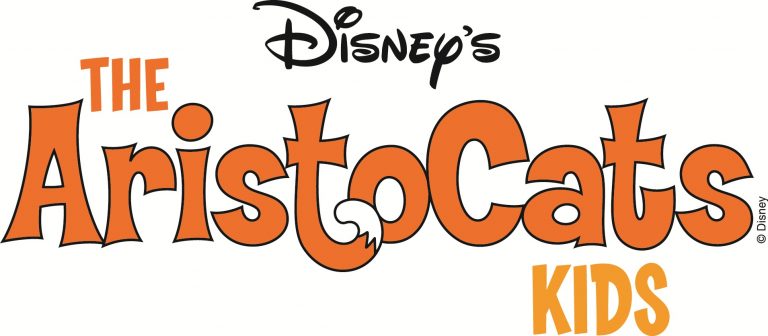 4TH GRADE PLAY
Please join the fourth-grade thespians on May 16th and 17th as they perform Aristocats! The students are very excited to showcase their talents and you will be in for a wonderful treat.
AUTHOR VISIT (PRE-K, K and GRADE 1)
Thanks to Mrs. Curley, we will have an author visiting our pre-k, kindergarten, and grade one students on May 22nd. Jacky Lamenzo, a Needham native and author of Addy Wants to Fit In will read her book to the students and then talk to them about the writing process. We will purchase copies of her book for each classroom library as well as the main library.
May 2nd
Prayer and Pick Up (4A)

Grade four mother/daughter book club in the HUB at 6:30 p.m.

Grade six mother/daughter book club in the STREAM lab at 6:30 p.m.

SJES Board Meeting

 May 3rd
Mass at 9:00 a.m. – grade one hosting

Grandparent's/Special Person Day

Early Release – dismissal at 12:15 p.m.

May 4th and 5th
First Holy Communion

May 6th
Progress Reports

May 7th
Grade four Lunch Bunch – Masterpiece by Elise Broach

May 8th
BUZZ OFF Tag Day - $5.00 donation

May 9th
Prayer and Pick Up (4B)

Grade five Lunch Bunch – The War that Saved My Life by Kimberly Brubaker Bradley

STREAM Night and the Art Show from 6:00-7:00 p.m.

 May 10th
The School Store is open

Mother's Day Café for kindergarten moms and students 8:30 a.m.

David Wade, grade five Leadership Speaker Series regarding communication

Field trip for grade one as they visit the Museum of Science

May 12th
Happy Mother's Day

The Crowning of Mary at the 9:30 a.m. Mass

May 14th
The last Student Council meeting 2:45-3:15 p.m.

Field trip for grade three as they visit the Boston Tea Party Ship

May 16th
Prayer and Pick Up (4C)

Grade four play Aristocats at 7:00 p.m.

May 17th
Grade four play Aristocats at 7:00 p.m.

 May 18th
Deacon Paul's Ordination

May 21st
Kindergarten Water Day

8:30 a.m. Parent preview for grade five puberty talk in the library

Grade four visits the Museum of Science

Joint Board Meeting with SJES and MHMS

May 22nd
Legacy Breakfast in the HUB

Author visit for pre-k, kindergarten, and grade one – Addy Wants to Fit In by Jacky Lamenzo

May 23rd
School wide Rosary at 10:15 a.m. in the lower church

Grade three Lunch Bunch – Love That Dog by Sharon Creech

1:45 p.m. Grade five students vs. faculty/staff basketball game

 May 24th
Last School Store

Early Release – 12:15 p.m. Faculty meeting

May 27th
No School – Memorial Day

May 29th
Move Up Day for parents who have children coming over to grade one in the "big building" at 8:30 a.m.

Locks of Love at Avante Salon

May 30th
9:00 a.m. Ascension Thursday Mass

May 31st
Gatorpalooza for grade five students at MHMS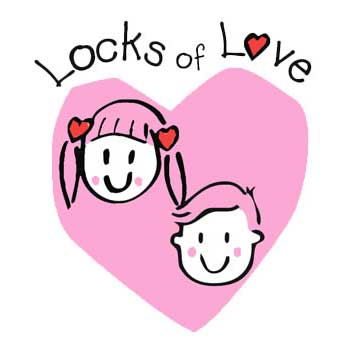 LOCKS OF LOVE
On May 29th, girls will have the opportunity to cut their hair for Locks of Love. I will talk to the students about the process shortly and anyone interested will go home with a packet of information for you to sign off on.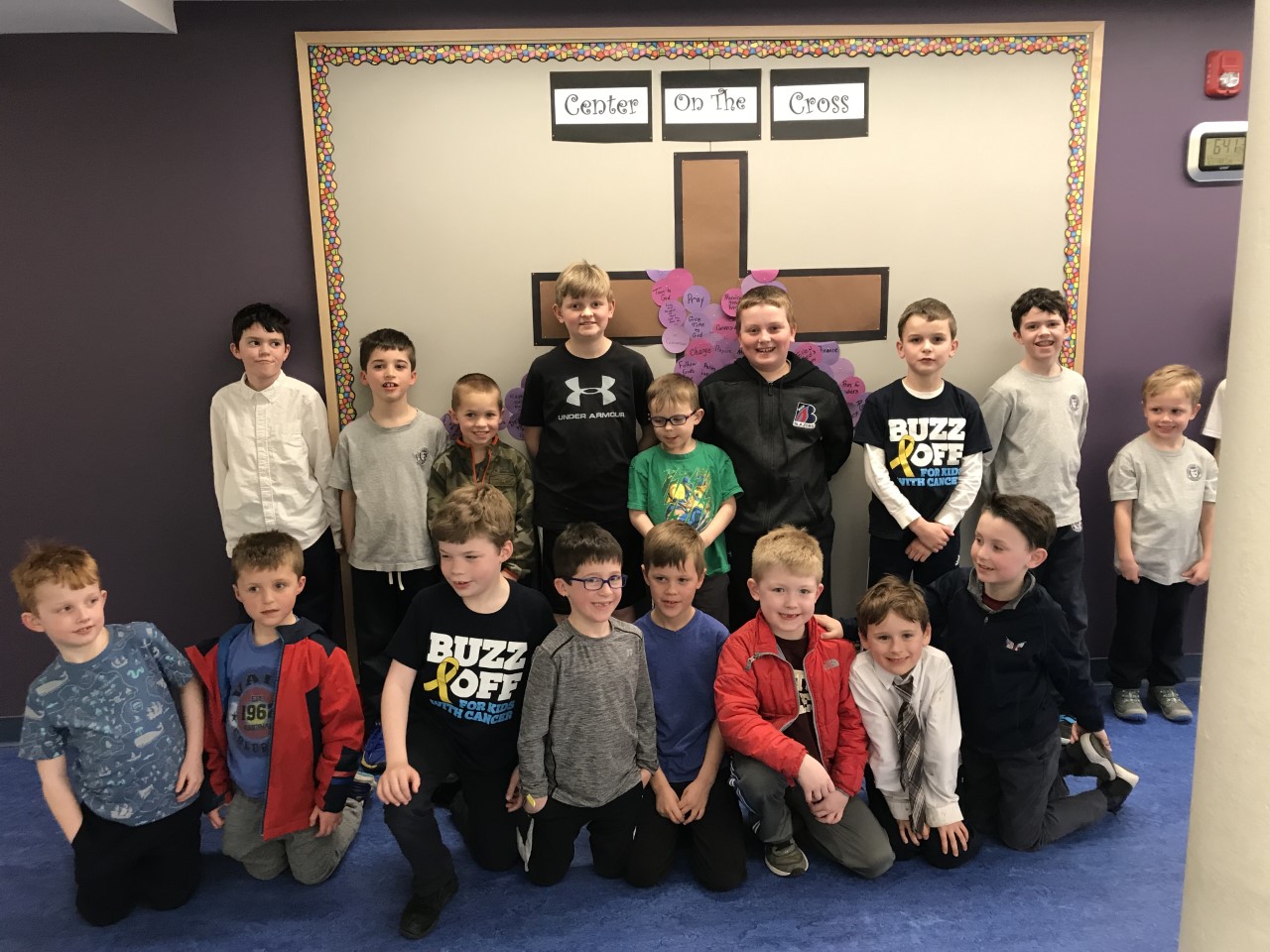 BUZZ OFF
On June 2nd, the boys will be able to participate in the One Mission Buzz Off.

BOOK FAIR
The Book Fair is not until June, but the schedule is up, and we are looking for volunteers. We also know that parents like to visit the Book Fair when their children are there, so you may plan accordingly.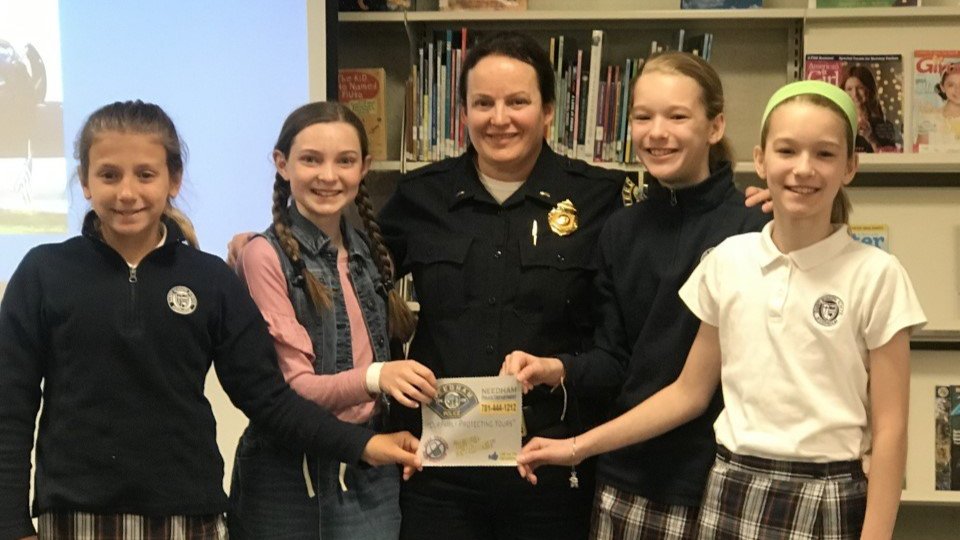 5TH GRADE LEADERSHIP SPEAKER SERIES
Thank you to Lieutenant Carroll for coming to speak to the fifth-grade students as part of their Leadership Speaker Series.  You are free to make choices, but you are not free from the consequences of your actions, explained Lieutenant Carroll from the Needham Police Department. She spoke to the fifth graders about internet safety and cyber bullying and her message was important for students to hear. As they are growing up in a digital world, students need to be aware of the digital "fingerprints" they are creating and leaving behind.  She stressed the message of being responsible for what they do and say online.  Please read the following note to the fifth-grade families specifically, but I am sharing it as I think it is good advice regardless of the age level.
Dear 5th grade families-
I just want to say that it was a pleasure speaking with your children about Internet Safety today. It's such a delicate age and the actions they take today can affect their future.  I reminded them several times that they are getting older and as they become more independent- 'they are free to choose, but they're not free from consequences of their choices.' I stressed to think before they press send, don't say things on the internet that they wouldn't say to a person face to face, and never meet anyone in person that they met on the internet. I covered quite a bit within my presentation, but didn't remind them that parents have the right to check the sites that they've been on to keep them safe. Every child was given a Needham Police Screen Wipe as a reminder to take a moment and think prior to pressing send. Remember, if you  observe illegal activity on a website, you can file a report at www.ic3.gov and anything suspicious activity involving sexual messages/photos, you can go to www.cybertipline.com.  Please remember, the Needham Police are here to help keep our community and our children safe. Please feel free to reach out to us at any time.  If anyone should have any questions/concerns, please feel free to reach out to me. Thank you.
Lt. Belinda Carroll
Needham Police Department
LUNCH BOX
The deadline has passed to order Lunch Box lunches for your children for the pilot in May. Students in grades one through five only, may participate at this time. We can really use your help distributing lunches any and all days beginning May 6th and running every day through the end of May.

NEW CHAIRS - THANK YOU!
Thanks to an anonymous donor, we have ordered all new chairs for the students in grades two and three and they should arrive this week. We are truly blessed to have such wonderful and generous people at St. Joe's!
CRAFT BEER TASTING TO BENEFIT K of C SCHOLARSHIP FUND
Please join the Needham Knights of Columbus Fr. Daniel J. Kennedy Council #1611 on May 3rd at 6:30 PM at our hall at 1211 Highland Ave., Needham, MA for our first Craft Beer Tasting event!  The evening's host will be well known wine, craft beer, and food expert, Adam Centamore. The evening will feature six locally brewed craft beer and food pairings. If you enjoy craft beer, you won't want to miss this evening!   Admission is $35 per person. Advance ticket sales only.  Reserve your seats soon via email at tommihark@gmail.com or call/text 781-400-6838. Your support benefits the Fr. Daniel J. Kennedy Knights of Columbus Scholarship Fund for Needham students. On May 3rd, the place to be is the K of C!  
MHMS 'TECHNOLOGY CAMP'
Monsignor Haddad Middle School is offering this camp to students in grades 5-8. You should have received an enotify, so please let the MHMS office know if you are interested.
Attend a 5-day Technology Camp and
learn how to build an APP using MIT APP inventor
Where: Monsignor Haddad Middle School Tech Lab
Details: Camp will be run by Code Ninjas of Wellesley
Open to current Grades:  SJES 5 and MHMS 6- 8 students
Students should bring a snack.
Students will be dismissed to back parking lot for pick up.
Limit 25 students
Cost: $325.00

I want to congratulate Miss Healey on her engagement to Patrick O'Mara this past weekend! It is always fun to receive texts from the teachers sharing their exciting news and looking so happy! Another lucky man!
Finally, congratulations to Mrs. Paulino and her husband Chris as they are expecting a baby boy at the end of October. Mrs. Paulino will return in September and has promised to return after her maternity leave as well. This is going to be one lucky and happy baby!
Busy days ahead!

Warm regards,
Charlotte Kelly
Principal