May 7, 2019   •   Issue 33 
"Dear God, thank you for my wonderful family that loves me and takes care of me. Thank you for all of the helpful and loving Saint Joseph community members. God, I ask you to give to the poor and to heal the sick and injured. We pray for the homeless and those affected by natural disasters. In Jesus' name we pray. Amen."
~ Brigid, Grade 3 ~
Dear Parents,  

What a wonderful few days we had at Saint Joseph Elementary School this past week! We are truly blessed to be part of such a wonderful community!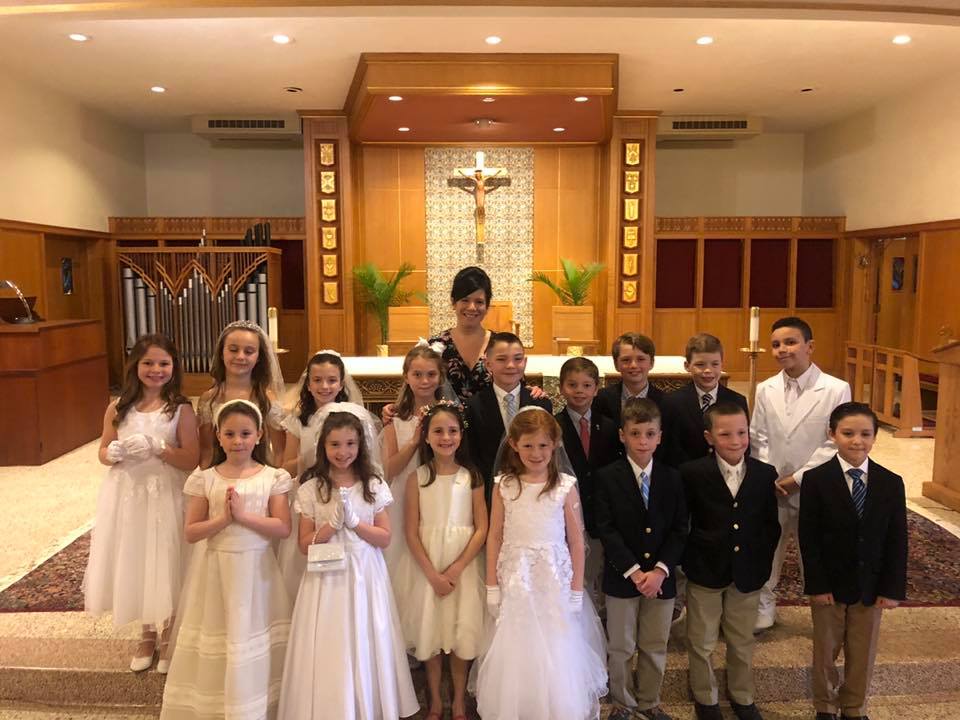 FIRST HOLY COMMUNION
Our second graders received their First Holy Communion on Saturday and Sunday and although the weather did not cooperate, the children brought their own sunshine! I say every year, if I could freeze them at this age I would. The students were so excited to be receiving Jesus for the very first time and it was certainly a milestone in the lives of the children and their families. Thank you to Mrs. Mannion, Mrs. Paulino, and Mrs. Wescott for preparing the children so well.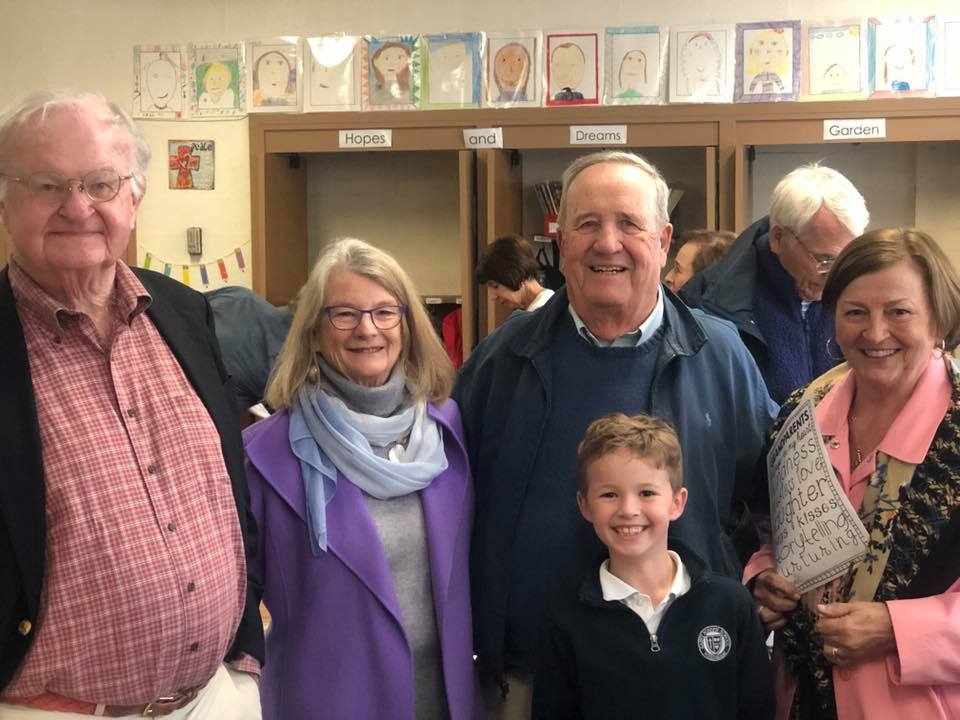 GRANDPARENTS/ SPECIAL PERSON DAY
Grandparents/Special Person day was extraordinary as usual! We had a record number of guests, over 500 visitors this year and it was fabulous. We started the day with the first-grade students hosting the Mass and they did a terrific job leading the school in prayer and song. When the children sang Remember, every face in the church was smiling! Thank you to Ms. Federico, Ms. Murphy, Mrs. Curley, Mrs. Pratt, and Mrs. Nedder for practicing with the children so that they felt comfortable and were ready to go.

Thank you to Meredith Giannotti, Rebecca Nauta, and their army of volunteers for setting up and organizing the day so well. Everything went like clockwork and in this case, the weather cooperated by being cool so that everyone was comfortable. Thanks also to Nancy Ruggeri and her hospitality team for setting up the refreshments for our guests.

A reminder that tomorrow is a $5.00 tag day for our One Mission Buzz Off team. We genuinely appreciate your support for this worthwhile cause.
Believe it or not, we have had meetings regarding Field Day and the End of the Year party. Both events require a lot of volunteers, so please keep an eye out for a notice when Volunteer Now is up and ready for you to sign up.
We will have our Intruder Drill with the assistance of the Needham Police this Thursday, May 9th at 1:45 p.m. We have completed all of our other fire and bus drills for the school year.
This is Cystic Fibrosis Month and one of our students who lives with this asked me to share the link if anyone is interested in supporting this cause. The link for the Cystic Fibrosis Foundation is www.cff.org
The Lunch Box roll out has gone well so far. Thank you to the parents who have kindly offered to assist as the lunches. Students have ordered over 1200 lunches for the month of May. Thank you to Robin Horrigan, Senora Posada, and Desiree Walsh for taking this on and organizing it so well. We still need several moms to help during the lunch periods, so please let us know if you can assist in getting the lunches ready and handed out. For those who have ordered lunches, the charges have been sent to FACTS and will reflect as incidental billing in your account. Those that use before and Aftercare are familiar with this procedure, but if you don't, we wanted to make you aware.
The third-grade students are enjoying their annual visits to the 1850 House here in Needham. It is an old fashioned school house and the students dress, eat, and learn as if it is 1850. It is always a highlight for the students in grade three.
Thank you to Nicole MacLaughlan for filling our planters with beautiful spring flowers.
Caitlin Moran and Colleen Reidl will be running a Daisy Scout Troop for kindergarten students next school year. Parents will receive more information in their Friday folders and Kindergarten Orientation folders as well. Thank you to Caitlin and Colleen!
Girls interested in cutting their hair on May 29th will be taking home packets of information tomorrow. Pantene Beautiful Lengths does not participate in this anymore, so we will be back to Locks of Love which requires ten inches of hair being cut off. It interested, please return the permission slip by Monday.
We want to thank the Rotary Club for once again donating seedlings of trees to the fourth grade students in honor of Arbor Day. The Rotary club members came in and spoke to all of the classes last week.
We want to add Hannah Woodworth and Michelina Petruzziello from Ursuline Academy as well as Connor Bertsch and Nate Kocho to our list of students performing their Senior Service at St. Joe's. The kiddos and teachers are always glad to have the seniors helping out at school.

REFLEX MATH CHALLENGE
Congratulations are in order as the students met the Reflex Math challenge of working towards 1000 green lights. The children came in at 1,105 green lights at the end of April. Kudos to 3B for the most green lights and to the fourth grades for having the most green lights at their grade level. The children have earned a beach day on the Friday going into Memorial Day, May 24th. Students may wear shirts, shorts, flip flops etc. to school that day.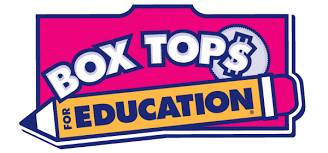 BOX TOPS
We received a check for $225.90 from Box Tops, so many thanks for clipping the coupons. Thank you to Casey Friedman for organizing this project.

I want to welcome Jennifer Carroll as our new Marketing Director at SJES. Jennifer is mom to Anya in grade five and Penelope in grade three and has years of experience in marketing. That experience coupled with a love of St. Joe's is a perfect combination and eliminates the need for much of a learning curve. She will begin working with Katie Sullivan this spring. I cannot thank Katie enough for all of her hard work promoting St. Joe's these past two years. As she said, she will still be here and is happy to help. 

I am sad to report that Mrs. Vaughan is going to leave us at the end of the school year. Mrs. Vaughan has been at St. Joe's for five years, three as a teaching assistant and two as the PK1 teacher. We had a lovely conversation and as hard as she says it is to take a break, for a variety of personal reasons, she is going to take some time off from work. I want to assure you that it is not health related. She has indicated that she may return in some capacity to St. Joe's and we would welcome her back.

Mr. Giroux is thrilled to take over the PK1 position as the lead teacher beginning in September. Mr. Giroux has been at St. Joe's for two years as a Pre-K assistant teacher and as he told Mrs. Solomon and me, this is his dream job. Mr. Giroux has been working closely with all the professional development opportunities we have been providing the early childhood building with, as well as the curriculum specialist. He is licensed to teach in Massachusetts and is beginning his Master of Education program this summer.

We have hired Mrs. Mary Ann Brady as our three-day librarian. Mrs. Brady has most recently been teaching grade five and before that was a religion teacher, and coordinator of religious education for eight years.  She lives in Canton with her husband Andrew and two children who are in college. We look forward to her joining the St. Joseph Elementary School community.

PMC KIDS RIDE - NEEDHAM
We are excited to announce that the 3rd annual Needham PMC Kids Ride will take place on Sunday, June 9, 2019 from approximately 8:30 a.m. - 11:30 a.m.! There are two routes, the "Harris Loop" for children without training wheels, and "Tot Lot" for children with training wheels and/or scooters. 
Over the past two years the bikers have raised over $50,000 for Dana Farber. There will be a post ride party in front of Pollard with bouncy houses, food, and amazing raffles! We are also looking for volunteers to ride with the children or stand on the cross streets as an extra safety precaution. 
 
For more information and to register/volunteer, please visit: 
Finally, I wish all of our moms a well-deserved wonderful day on Mother's Day this Sunday. Enjoy your day and this prayer is in your honor.

A Prayer for Mothers

All-loving God, we give you thanks and praise for mothers young and old.

We pray for young mothers, who give life and count toes and tend to our every need; May they be blessed with patience and tenderness to care for their families and themselves with great joy.

We pray for our own mothers who have nurtured and cared for us; May they continue to guide us in strong and gentle ways.

We remember mothers who are separated from their children because of war, poverty, or conflict; May they feel the loving embrace of our God who wipes every tear away.

We pray for women who are not mothers but still love and shape us with motherly care and compassion.

We remember mothers, grandmothers, and great-grandmothers who are no longer with us but who live forever in our memory and nourish us with their love. Amen.
Warm regards,

Charlotte Kelly
Principal