After visiting Gettysburg during Exploratory Week,  this week our 7th Grade reenacted Pickett's Charge. For more pictures please see us on Instagram @mhmsgators and Facebook @MonsignorHaddadMiddleSchool.
 Dear Friends and Members of the MHMS Community,
After many weeks and weekends of rain, it appears that the unofficial kick-off to summer will at least give us a sunny few days.
We have so much for which to be grateful as we remember those who gave their lives in service to our country by protecting our values of life, liberty and the pursuit of happiness. We and future generations will continue to be the beneficiaries of their sacrifices.  May we never forget what they gave for us.
Congratulations to our alums who are graduating from high school and college this month and next.  We wish you well as you move on to the next stage in your life journey.
We will be welcoming our new sixth graders, the present 5th graders at SJES, who are preparing to enter middle school in September, with a visit to MHMS on "Moving Up Day" on Monday, June 3rd.   It is a fun morning with activities and surprises that will help ease the anxiety of moving to a "new" school.
And as we welcome our new sixth graders, we will be getting ready to say farewell to our wonderful 8th graders.  Graduation is on Friday, June 7th and all are welcome.
It has been a busy month and the last week of May and first two weeks of June will be history in no time.
Prayers and best wishes as we celebrate Memorial Day, may you enjoy the blessings of a sunny, holiday weekend.
Jay MacDonald
SUMMER OFFFERINGS AT MHMS!
Registration is still open for our three summer offerings for the week of June 17 - 21, 8 am  - 12 noon. Available are App Builders run by Code Ninja of Wellelsey, right in our own MHMS computer lab, Summer Art with Mrs. Davis, and  Mr. Anderson's Summer Sports Sendoff. All offerings are great options for that first full week of summer and are open to current 5 - 8th grade students. 
MHMS FORENSICS END OF YEAR PERFORMANCES
Join the MHMS Forensics club for their year end performances on Thursday, May 30, 2:45 - 3:30pm on SJES Mainstage. They've worked hard this year, mastered the art of public speaking, and won dozens of speech and debate accolades. Now they've specially prepared for your viewing entertainment two series of Monologues and a one-act play. Lost on the Oregon Trail, Airport Security, and Big Trouble in Little Delphi. Encounter the real Greek gods, as they decide the fate of Calista, who's family faces extermination by the cruel fates. Please consider showing your support and coming to their performances!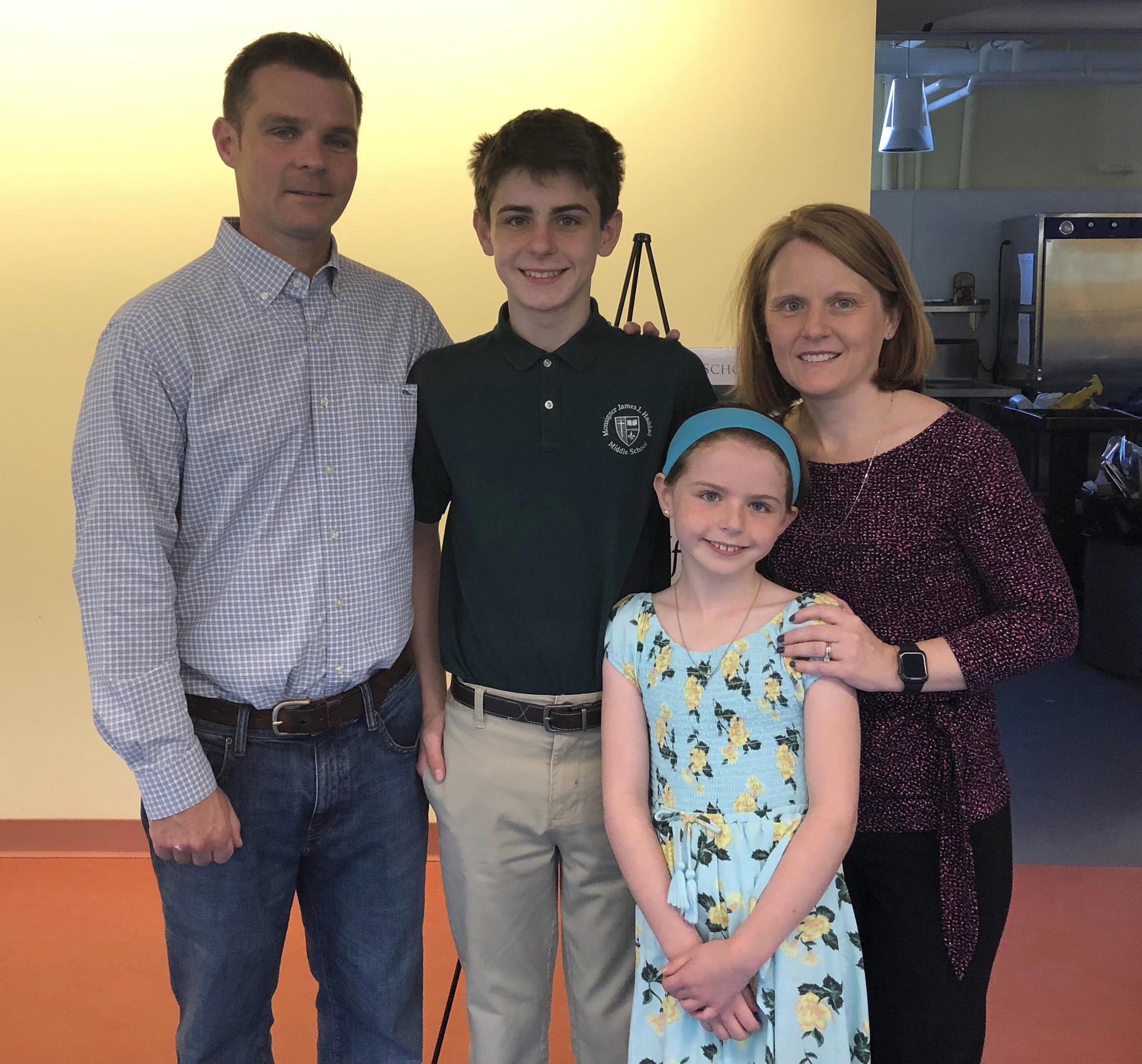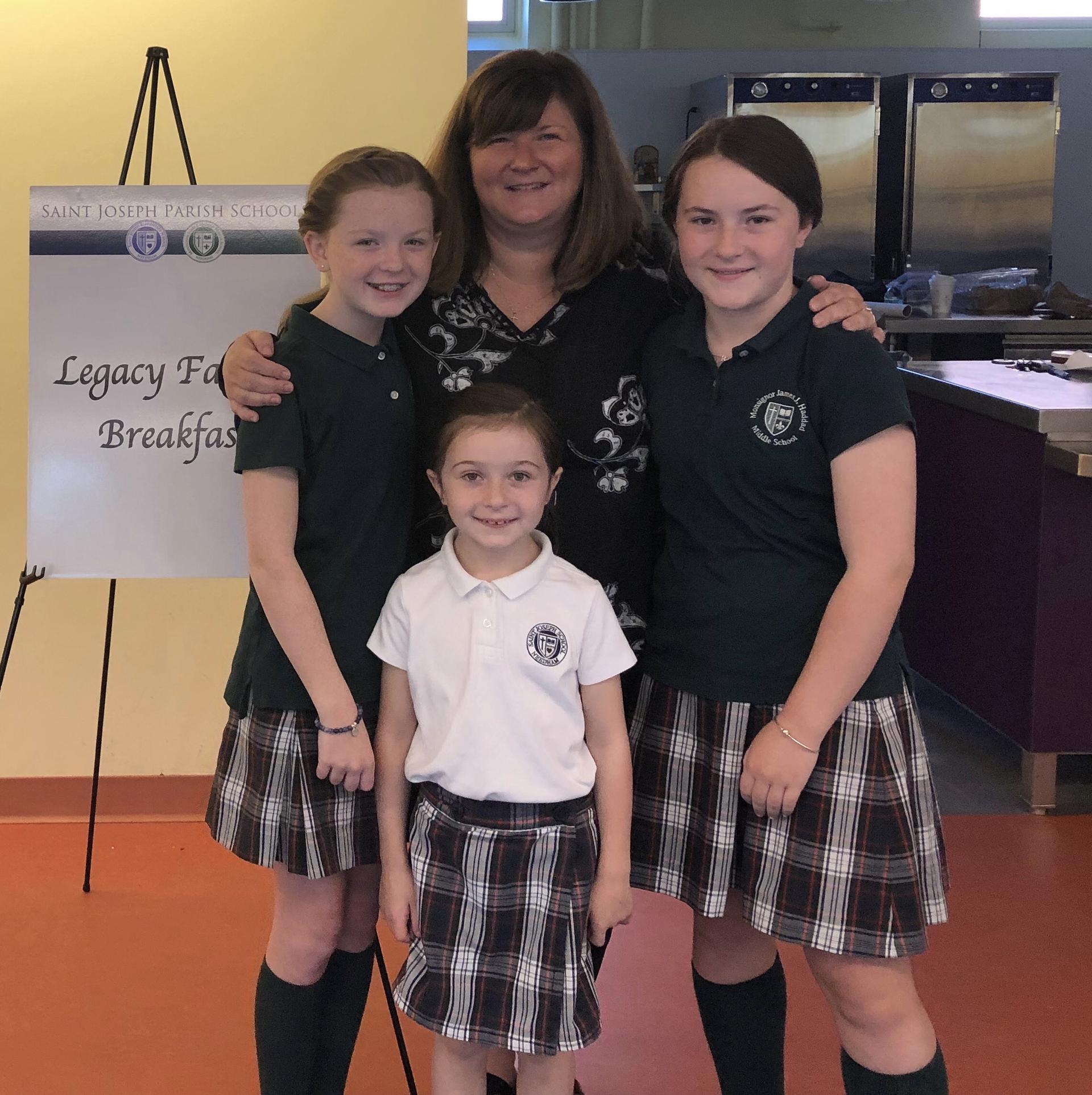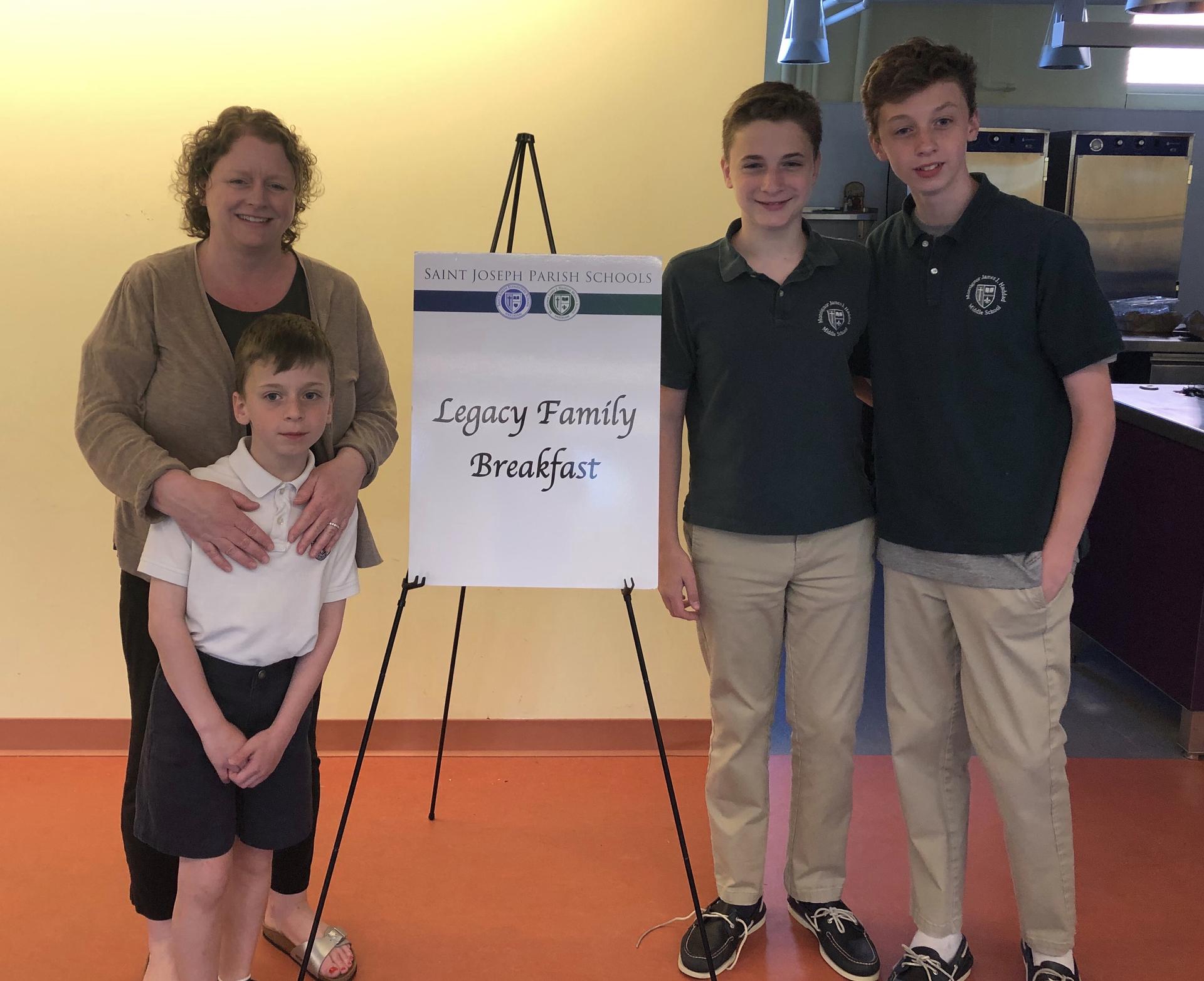 LEGACY BREAKFAST
Thank you thank those families who attended the SJES/MHMS Legacy Breakfast this week honoring and thanking those parents who are alumni of SJES / MHMS and now have students at SJES / MHMS. Thank you to Director of Development Mrs. Mary Beth Cox for bringing to us what surely will be an annual tradition!

May 28
8th Grade Science Final
Spring Intramurals - Soccer
2:45 - 3:45 pm
Choir Rehearsal
2:45 - 3:30
Dining Room
May 29
8th Grade ELA Final
Golf Club
2:45 - 5:20 pm
May 30
8th Grade Religion Final
Ascension Thursday Mass
9 am
8th/Kindy Buddies Ice Cream Social
1:45 pm
Running Club
2:40 - 3:40 pm
Forensics Performances
2:45 - 3:30 pm
SJES Gym 
May 31
6/7 ELA Final
8th Grade Retreat
St, Mary's Dedham
Gatorpalooza
6 - 8 pm
June 3
Moving' Up Day for SJES 5th Graders
6/7th Religion Final
8th Grade Math Final
Running Club
2:40 -3:40 pm
June 4
6/7th Math Final
8th Grade Spanish Final
Book Fair
Choir Rehearsal
2:45 - 3:30
Dining Room 
June 5
Book Fair
Baccalaureate Mass
10 am
NO SCHOOL GRADES 6/7
June 6
6/7th Science Final
Book Fair 
June 7
6/7th Spanish Final
Graduation
6:30 pm
June 10
6/7 Social Studies Final
June 11
Canobie Lake
Spring Concert 
7pm
June 12
Canobie Lake Rain Date
June 13
Last Day for Students
Early Release
12:15 pm
Mass 
9 am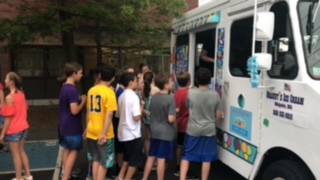 GATORPALOOZA 2.0 - MAY 31, 6 - 8 PM
Open to all students in grades 5 - 8th grade, Gatorpalooza 2.0 is back with games, the ice cream truck , and other fun activities. Celebrate the ending of another school year with a great night with friends!
8TH GRADE FINALS AND GRADUATION INFORMATION
We are asking all eighth grade families to kindly review the important year end information regarding finals and graduation activities found in the letter below. A reminder  - there is no school for current MHMS 6/7th graders on Wednesday, June 5 due to Baccalaureate Mass.
CALLING ALL SINGERS!
Students in Grades 6-7 are invited to join a special choir to sing at the 8th Grade Baccalaureate Mass on Wednesday, June 5th at 10 am.
Rehearsals will take place on Tuesdays May 28th and June 4th from 2:45- 3:30 in the middle school dining room.  Student do not need to attend all rehearsals in order to participate.
Please email Emily Spence (espence@saintjoes.com) if your child would like to participate or if you have any questions.
BOOK FAIR DONATIONS NEEDED
Attention all families! If you are doing Spring cleaning and have any gently used books, please consider donating them to our used book table at the Book Fair.
Our Book Fair runs from Tuesday, June 4th through Thursday, June 6th.  Books can be brought to the library or to the back of the gymnasium starting on May 20th.
Proceeds from the Used Book table and the Book Fair go to support our library!
 
 - Ms,. Warner, Mrs. Brady, and Mrs. Bello
GRADUATION HELP NEEDED - CALLING 6/7TH GRADE PARENTS
Help is needed from 6/7th grade parents for our graduation activities. Volunteer slots are available via the link below. Please consider if you can assist with a shift or two. Many hands make light work!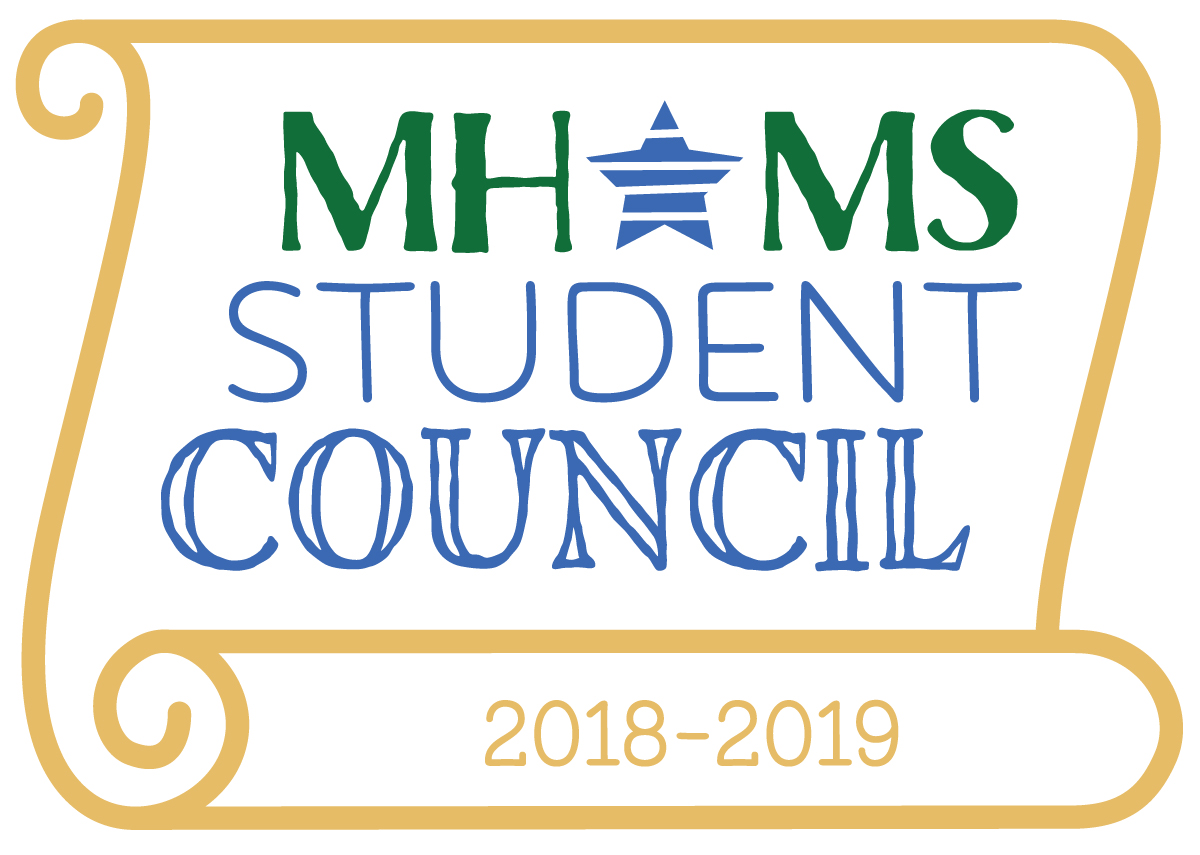 IMPORTANT - UNIFORM CHANGE FOR NEXT YEAR!
Based upon a motion from Student Council this spring Gators have piloted a policy of allowing students to wear their own appropriate athletic clothing for gym rather than the gym uniform. We are pleased to announce the pilot has gone very well and next school year the gym uniform will no longer be required!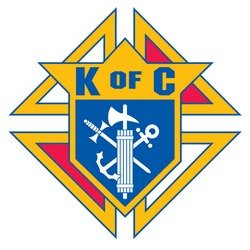 THANK YOU TO THE KNIGHTS OF COLUMBUS
Huge thanks to the Needham Knights of Columbus for their generous donation of $1500 to our school in support of Catholic education raised from their St. Patrick's Day dance!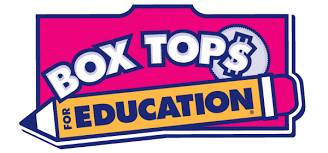 BOX TOPS
We received a check for $225.90  from Box Tops, so many thanks for clipping the coupons. Thank you to Casey Friedman for organizing this project.
Fr. Paul Wargovich will be celebrating a Mass of Thanksgiving here at Saint Joseph's on Sunday, May 26 at the 11 am Mass. A reception and first blessings will follow in the Linse Room. All are most welcome!
Please note important dates for the 2019-2020 school year calendar have been posted on online.***MHMS Class of 2019 - the pizza and yearbook party is scheduled for October 24, 5 - 6 pm.
St. Joe's fifth grade teacher, Mrs. Fiumara, is helping with the PMC Kids Ride in Needham this year on June 9 and is looking for some middle school volunteers.

If you would like to volunteer, participate, or donate, please click here.

 
ONE MISSION BUZZ OFF TEAM - SUNDAY JUNE 2

To support the Saint Joseph Parish Schools One Mission Buzz Off Team please use this link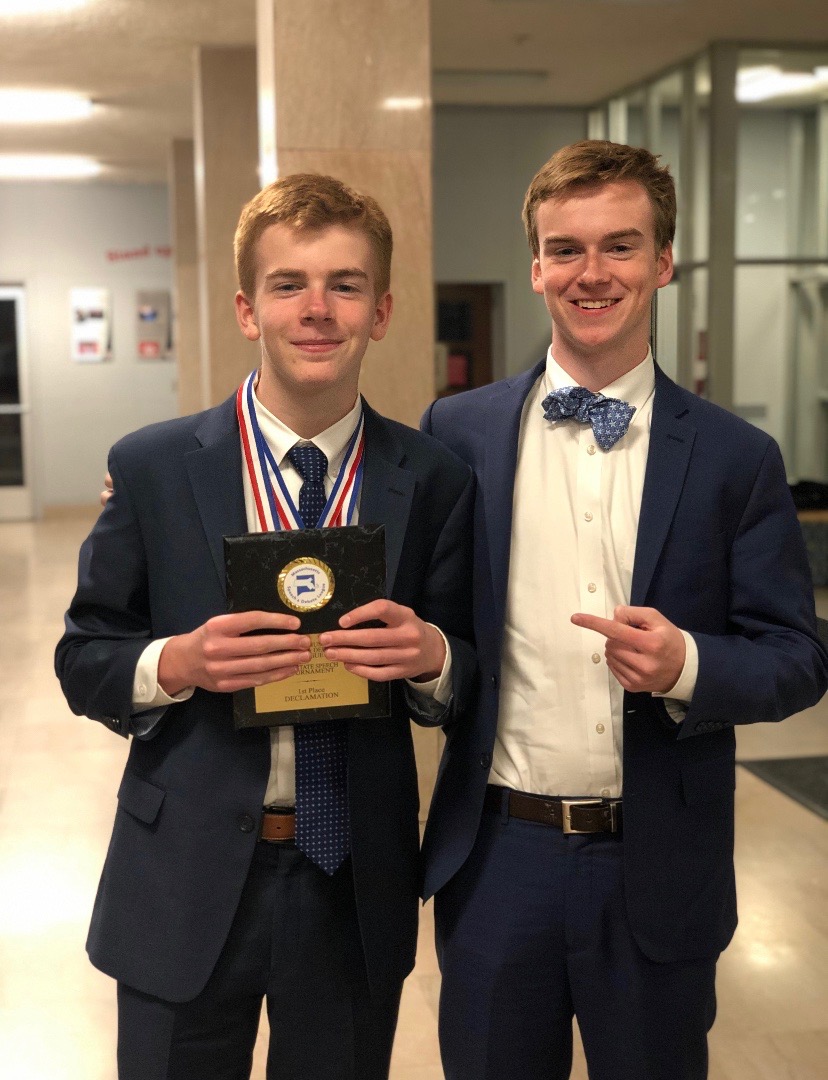 JULIAN '18 STATE CHAMPION
Congratulations to MHMS' 18 /Catholic Memorial '22  James Julian who was named State Champion In Declamation at the the Massachusetts Speech and Debate Tournament on April 7. James is pictured at the left with his older brother Brendan, MHMS '15/CM'19/BC'23.
CONGRATULATIONS TO THE  MHMS CLASS OF 2015!
Once a Gator, always a Gator, so we love to hear news about our MHMS Alumni. We are excited to begin to share the news of where members of the Class of 2015 are headed next fall. Be sure to check again in the next newsletter as we build an even more complete list.
Avita Abi-Elias -  Northeastern University - Chemical Engineering and Biochemistry

Elisabeth Annese -  Bates College, Cross Country and Track

Andrew Arrondo  - Wisconsin School of Business

Nicholas Arsenault -  Stonehill College, Criminology

Brendan Barrie -  UMass Amherst Commonwealth Honors College for Nursing

Erin Carey  - Providence College

Timothy Connolly -  Bryant University

Rose Dacey -  UMass Lowell, Computer Science with Cyber Security focus

William Dashe -  Haverford College


Mark Downey  - Providence College

Christopher Ducko -  UMASS Boston, Baseball

Raymond East -  Skidmore College

Daniel Habermas -  Rensselaer Polytechnic Institute, with NROTC scholarship

Lucy Hale - Endicott College

Ian Hunt -  UMASS Amherst

Oliver Hvidsten  - Georgia Institute of Technology, Materials Science Engineering

Marianna Jantzen -  Holy Cross

Dylan Jenkins -  Bentley University

Brendan Julian - Boston College

Kristen Keough  - Santa Clara University

Robert Lagan - Villanova

Adrienne Leary -  Curry College for the Nursing

Katie Mahoney - Santa Clara University

Megan Mitchell - High Point University

Caroline Moore - Penn State University

Sabrina Murray - Berklee College of Music, aiming to major in Electronic Production and Design

Abigail Mynahan - Colby


Kevin Panaro - Case Western Reserve University, Engineering

Ethan Powers -  University of Tampa

Michael Ricci  - Fairfield University

Catherine Robinson -  Fairfield University

Michael Saliba- Loomis Chaffee in Windsor CT for PG year, playing football


NIcholas Savage - St. Anselm's, Nursing

Jessica Sitcawich -  University of Rhode Island

Nathaniel Standing -  Mass College of Pharmacy and Health Science, 6 year Physician Assistant's program 

Siena Tacelli -  Northeastern University,D'Amore McKim School of Business


Andrew Thompson University of Pittsburgh

David (DJ) Vitone UMASS Amherst, Communications

Erica Walsh Univesity of Connecticut School of Nursing

Carolyn Waters University of South Carolina, Darla Moore School of Business


Matthew Wing  - St. Bonaventure University, History major, Div 1A Rugby

Hannah Woodworth - Boston College
MHMS IS FULLY CONNECTED
Please like us on Facebook, and follow us on Twitter @MHMSGators, Instagram, and LinkedIn to stay abreast of the latest news.