June 5, 2019   •   Issue 36
"Dear Lord, Today I want to pray for people who have special needs and also those who are sick.  My brother Bradley has special needs that give him extra challenges in life.  My grandmother Mimi has cancer. Please help Mimi to have strength and courage when times are tough. Lord please heal her so that she does not need to go to the doctor so often.  Please help me to cheer Mimi up when she's sad or tired.  There are lots of people who have special needs or are sick.  Lord please help those people who need extra prayers.  Lord please help Bradley, Mimi and anyone who is sick to have courage to fight the extra challenges in life.  Please help their family and caregivers to help them when they can't do things for themselves.  Thank you, God for listening to me today.  Amen."
 ~ Brielle, 2nd Grade ~
Dear Parents,

If you read the prayers at the top of the newsletters you know how heartfelt they are as they are written by our students. The prayer by Brielle in grade two brought many of us to tears as she proudly read her prayer last week. I continue to be amazed by our children and the lessons that they teach all of us every day.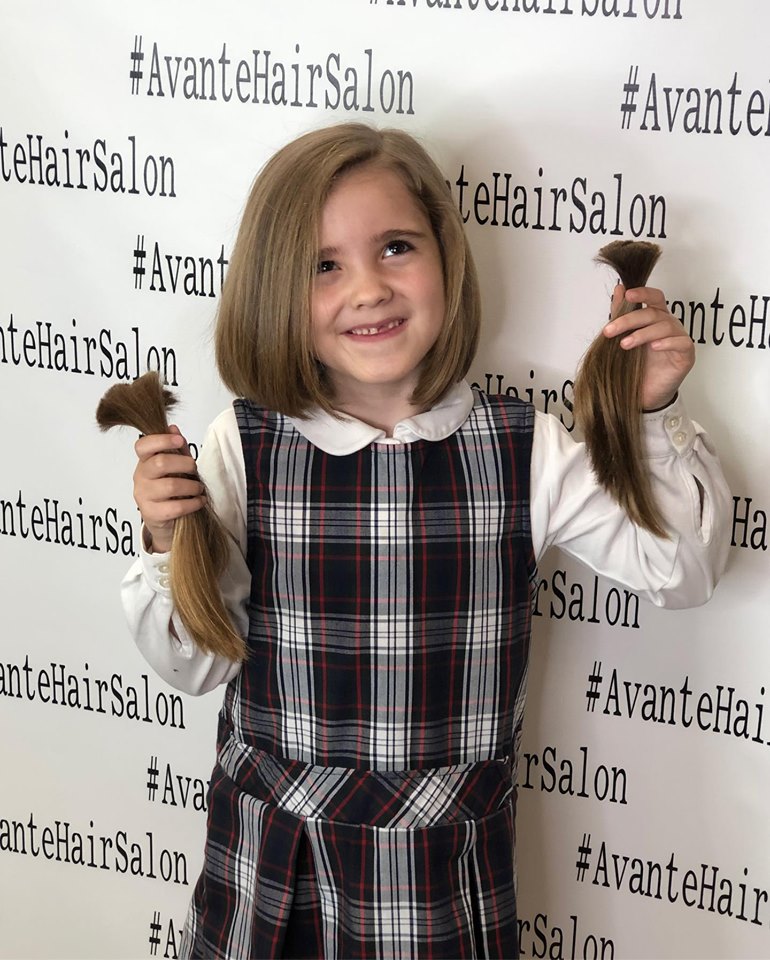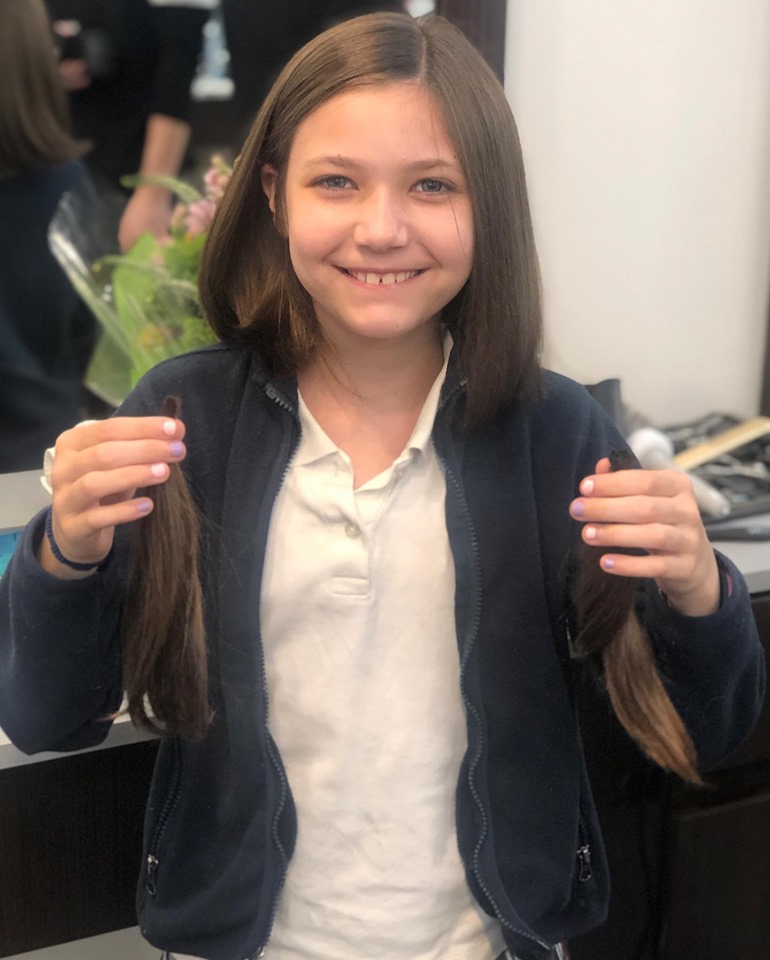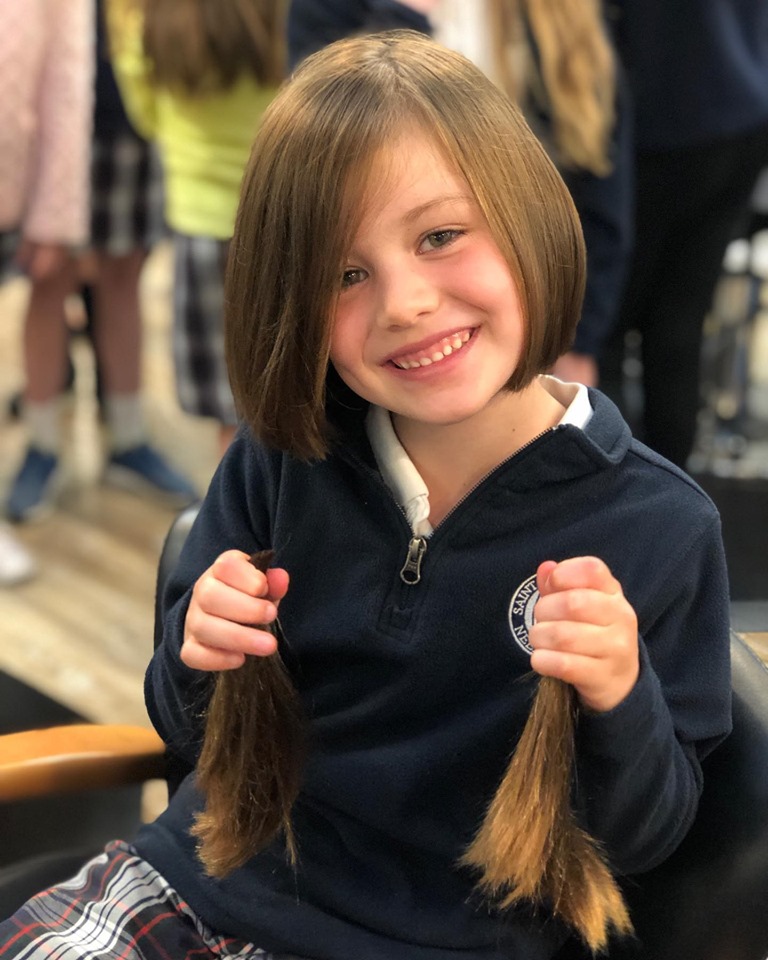 LOCKS OF LOVE
I am delighted to thank twenty-two of our young girls for selflessly donating ten inches of their hair last Wednesday to Locks of Love. I want to thank and congratulate Kaitlyn Lovett, Anne Gallagher, Mary Ellen Kasinger, Taya Prendiville, Tessa Borden, Natalie LaPorte, Bridget Fernandez, Ainsley Hayward, Emma Prendiville, Vivian LaPorte, Julia Ritchey, Katie Fitzmaurice, Lily Simpson, Anya Carroll, Nastia Mashkovtseva, Katie Reale, Lauren Meyers, Grace Molinsky, and Maeve Hegarty. Two of our MHMS students, Grace Culver and Cecilia Culver joined the team and donated as well. Also, Vivian Krawiecki, a graduate of SJES went over Wednesday night and had her hair cut and donated it to Locks of Love. We want to thank Avante Salon and all of their hair stylists and everyone that works there for donating their time and being so wonderful to the girls. They gave the girls "fancy hairdressers combs" and set up a photo booth for them for after their haircuts. Thank you to Katie Hegarty for the headbands for the girls as well.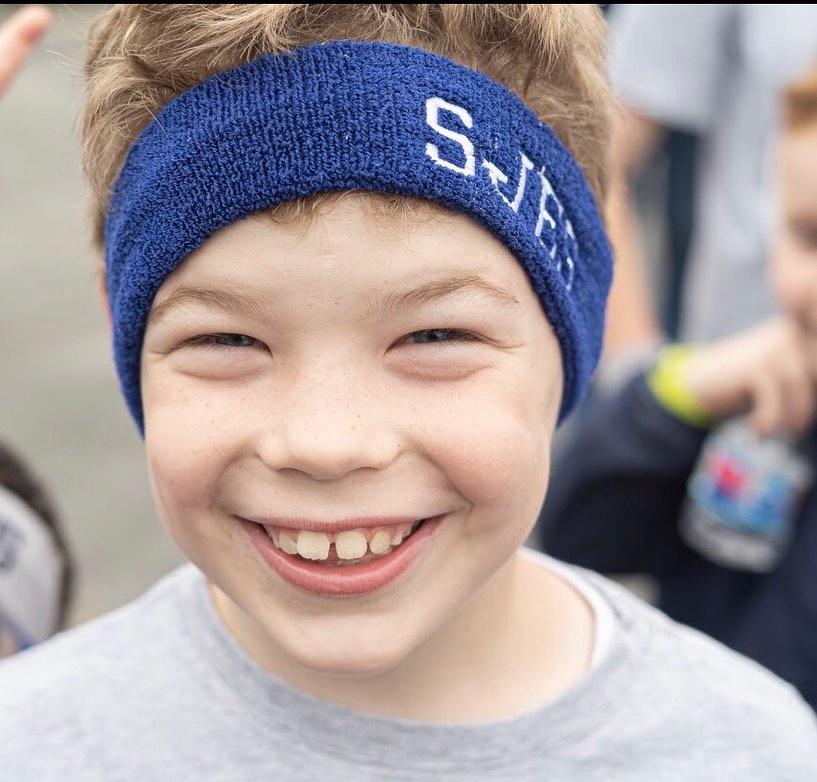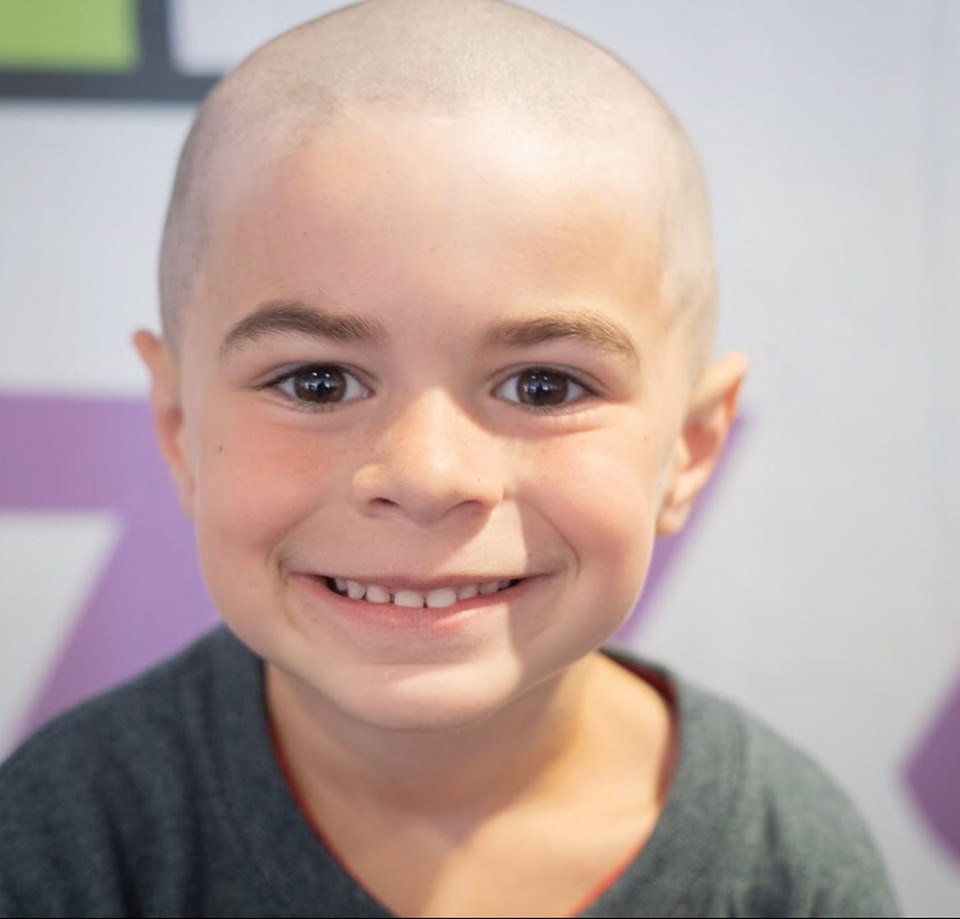 BUZZ OFF
This past Sunday morning thirty-eight boys and their families gathered at Gillette Stadium for the One Mission Buzz Off. Thank you to all of you for supporting the St. Joe's team. For the third year in a row, we have had the largest team at the event! Thank you to Joanie Shea for sharing her passion for this worthwhile cause, to Gerard Murphy for being the official photographer and videographer as he captures the event beautifully and to Katie Hegarty for the sweatbands for the boys. I felt fortunate to be there and witness the boys shave their heads for children suffering through cancer treatments. It was quite a morning, very moving. Thank you to the following: Gavin Shea, James Marjani, Ryan Flynn, Brendan Sheehan, Ryan Connolly, Liam West, Timmy Emmett, Pat Stamm, Charlie Smith, Drew Kochenbach, Charlie Kochenbach, Will Nykvist, Timmy Hegarty, Jack Brown, Harrison Spadazzi, James Murphy, Danny Kaleba, Jude Kaleba, Ryan Kaleba, Henry Kolinski, Sean Ftizmaurice, Aksel Roos, Tyler Goldberg, Connor Martin, JP Martin, Gavin Martin, Leo Alexandrino, Dylan Converse, Ryan Converse, James Ruggeri, Luke Ruggeri, and Michael Scalia. We had several other boys, friends and/or relatives of the boys join us too.
ASCENSION MASS
It was such a treat to have Father Paul Wargovich be the celebrant at the Ascension Thursday Mass last week. We met when Father Paul was a Seminarian, then we followed his journey as he became a Deacon, and so to see him celebrate Mass as an ordained priest was special for all of us at school.
GATORPALOOZA
Many of our fifth graders signed up for Gatorpalooza last Friday night at MHMS. There were over 100 students that participated, and it sounds like everyone had a lot of fun!
MHMS 8TH GRADE WALK-THROUGH
We look forward to the MHMS eighth grade students walking through the elementary school on Wednesday morning in their caps and gowns. We want to congratulate and cheer them on as they move on to high school.

BOOK FAIR
A reminder that the Book Fair is open through the end of the school day on Thursday. Thank you to Mrs. Bello, Mrs. Brady, and Ms. Warner for organizing the event. Also, many thanks to Mrs. Kathleen Horton for leading the volunteers!
LIBRARY BOOKS
We still have 315 books out of the library so please check with your child about what she/he still has out.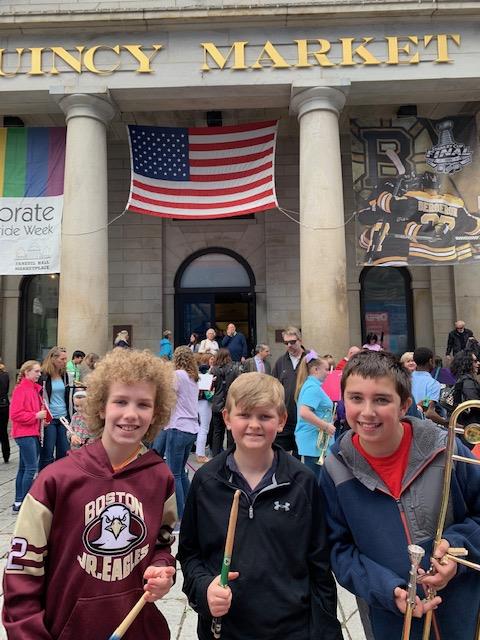 CONCERT
Congratulations to James Marjani, Drew Kochenbach, and Rian Chudzinski for being selected to play at Faneuil Hall last week.  Each school who partners with the Paul Effman music program was able to select a few students and the students were then able to join to play as a larger band. Many thanks to Jenn Zevos, who has been a terrific instrumental teacher. Please join us at the Spring Concert next Thursday, June 11th if you would like to hear our youngsters in the Band and the Choir.
BAND
I have attached the sign-up link here for those interested in having their children entering grades 3-5 join the Band. There is a discount if you sign-up early.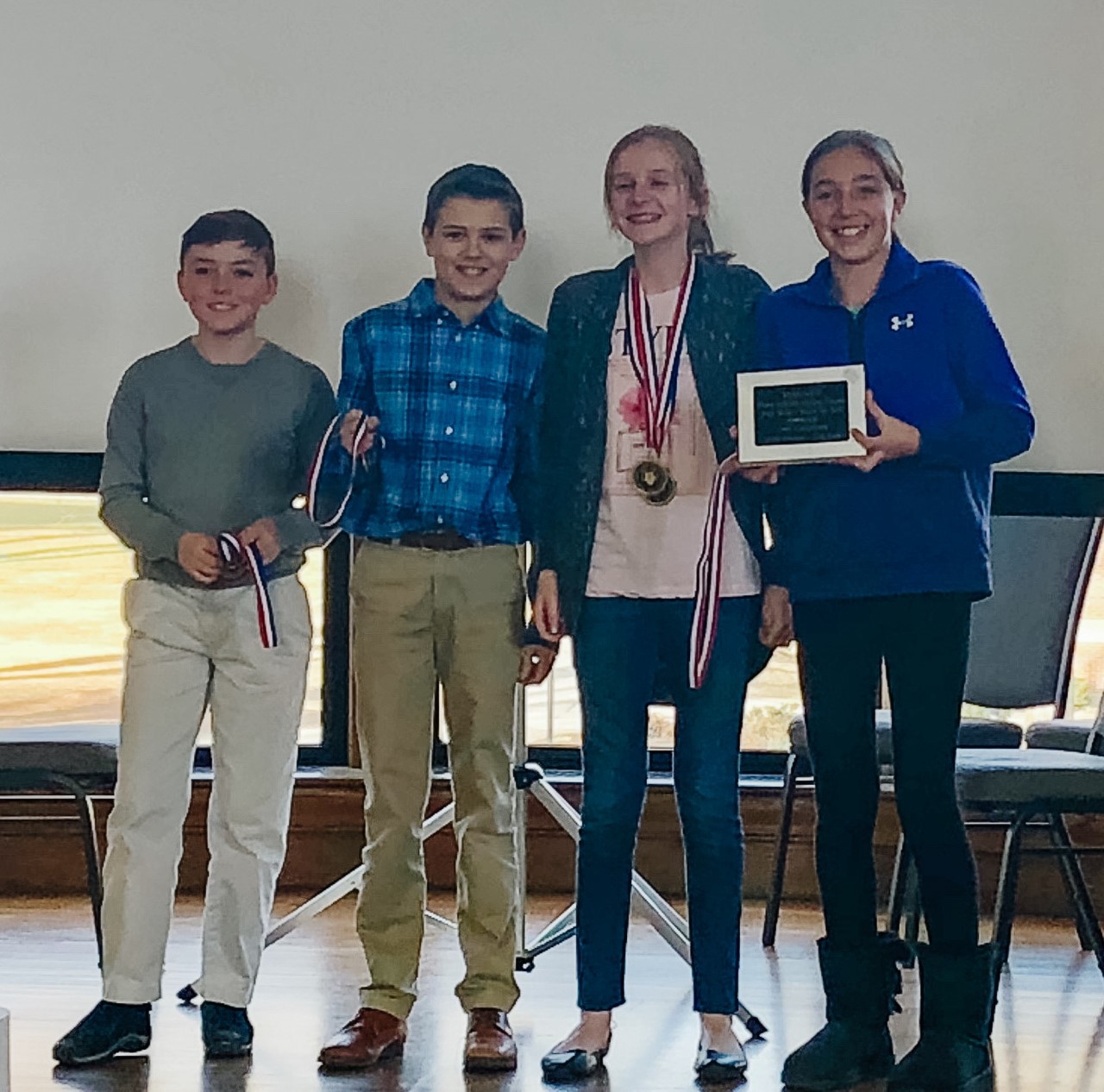 FUTURE PROBLEM SOLVERS
We want to wish our Future Problem Solvers team good luck on Friday when they participate at the International Future Problem Solvers competition at UMass Amherst. Good luck to Katie Reale, Matthew Mungovan, Alex Laidlaw, and Claire Maloney. Thank you to Miss Larson and Miss Sullivan for being the moderators.
CLASS LISTS
By parent request, the class lists have the student's name, the parent's names, and the family email address instead of the home address so that parents may contact each other more easily.
KINDERGARTEN MOVE UP DAY
Thank you to all the parents who came to the kindergarten to grade one Move Up Day.
FIELD DAY & END OF THE YEAR PARTY
We are in need of volunteers for both Field Day on Monday, June 10th and The End of the Year Party on June 12th. Every little bit helps so if you can give one hour to either or both of those dates, we would appreciate it.

I spoke a week too soon as I have additional faculty news to share:
Mrs. Curley and her husband Stephen are expecting a little bundle of joy at the beginning of December. Mrs. Curley is feeling well and will be returning to St. Joe's in the fall and then after her maternity leave. This is going to be one very musical child😊.
Miss Larson just told Mrs. Solomon and me that she has taken a job with the Needham Public Schools. We are sad to see her go after four years, but wish her the best of luck with her wedding and her new teaching opportunity.
Parents often ask if teachers are available to tutor over the summer and the following teachers are available to please reach out to them directly if interested: Miss Boland, Miss Powers, Miss Horne, Miss Doran, Mr. Rodis, Miss Sullivan, Miss Viscomi, and Miss Murphy.
It looks like good "school weather" ahead.

Warm regards,
Charlotte Kelly
Principal