June 10, 2019   •   Issue 37 
"For those who are fathers, we ask for wisdom and humility in the face of the task of parenting. Give them the strength to do well by their children and by You. In Your Holy name, O God, we pray. Amen."
Dear Parents,
It is truly hard to believe that it is the end of the school year. As you know, I write my newsletters on Sundays, so I am looking at the weather for tomorrow for Field Day and I am delighted that it looks perfect. It seems as if the weather is also going to cooperate for the End of the Year Party on Wednesday evening. God is good!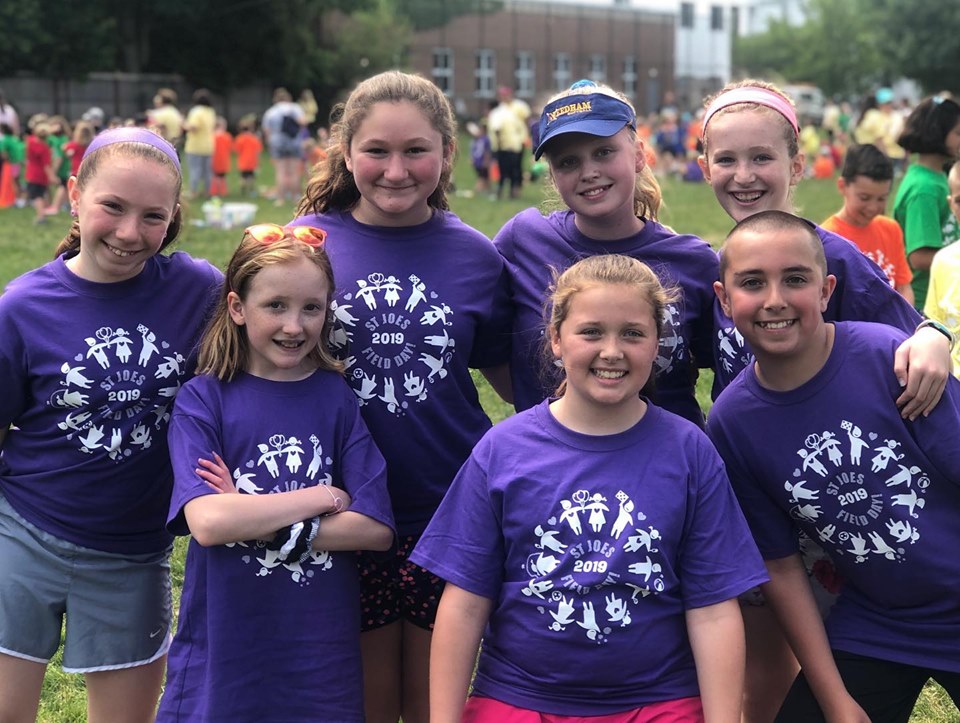 FIELD DAY
When you read this note, Field Day will have happened. Thank you to Ken Haynes, Marc Molinsky, and Al Murphy for chairing the day and to all our parent volunteers. You are always ready and willing to help so, thank you!
Tuesday night is our Spring Concert in the Kennedy Center (gym) at 7:00 p.m. and you are all welcome to join us. We look forward to hearing our Band and Choirs play and sing for us.
On Wednesday night we will be having our fabulous End of the Year Party. Thank you to Elisabeth Murphy and Caitlin Moran for chairing this event, it is always fun, and it gives us an opportunity to gather and cheer to a great year! There are still many spots available to volunteer so if you are able, please sign up for a half hour or hour slot. It would really help for things to run smoothly.
Our second-grade students will be hosting the Closing Mass on Thursday morning at 9:00 a.m. and we would love for you to join us, if you are able.
A reminder that Thursday is the last day of school, an early release at 12:15 p.m. and there is no aftercare. We take the faculty and staff to Sweet Basil for a thank you lunch at 1:00 p.m.
We will all be in school on Friday for a full day of training on Responsive Classroom.
PRE-K AND KINDERGARTEN LAST DAY
Wednesday, June 12th is the last day of school for our pre-k and kindergarten students. The Kindergarten Celebration will be held in the upper church on Wednesday at 1:00 p.m.
5TH GRADE CELEBRATION
We do have a small celebration for our fifth graders each year and we present them with certificates and yearbooks. We want to thank ALL the parents who were involved with the many fifth grade activities and special mementos as you worked on the class gift (new rugs at the entrances of the two school buildings), yearbooks, field trips, and the list goes on. Thank you!
MHMS 8TH GRADE WALK THROUGH
It was fun to see our MHMS students walk through our building in their caps and gowns on Wednesday morning. Congratulations to all the MHMS graduates!
SUMMER WORK & SUPPLY LISTS
Students will be going home with math packets and reading logs tomorrow. Supply lists for next school year are already up on the website.

BOOK FAIR
Thank you to Mrs. Bello, Mrs. Brady, and Ms. Warner for organizing such a successful Book Fair. The children were all beaming with smiles when leaving with new books to read over the summer! Thank you to Mrs. Kathleen Horton for chairing the Book Fair and to the many parent volunteers.
CLASS LISTS
In an earlier newsletter I mentioned that class lists would go out with family email addresses instead of home addresses. A mom emailed me and said she likes to send out birthday invitations and Christmas cards so wondered about what to do. Great question! Just an FYI that everyone new to the school, as well as veteran families, have their home addresses available through the Ren Web parent portal.
FUTURE PROBLEM SOLVERS
Congratulations to our Future Problem Solvers team for competing on Friday at UMass, Amherst. Miss Larson said that 13 countries were represented, so what a wonderful opportunity for our students.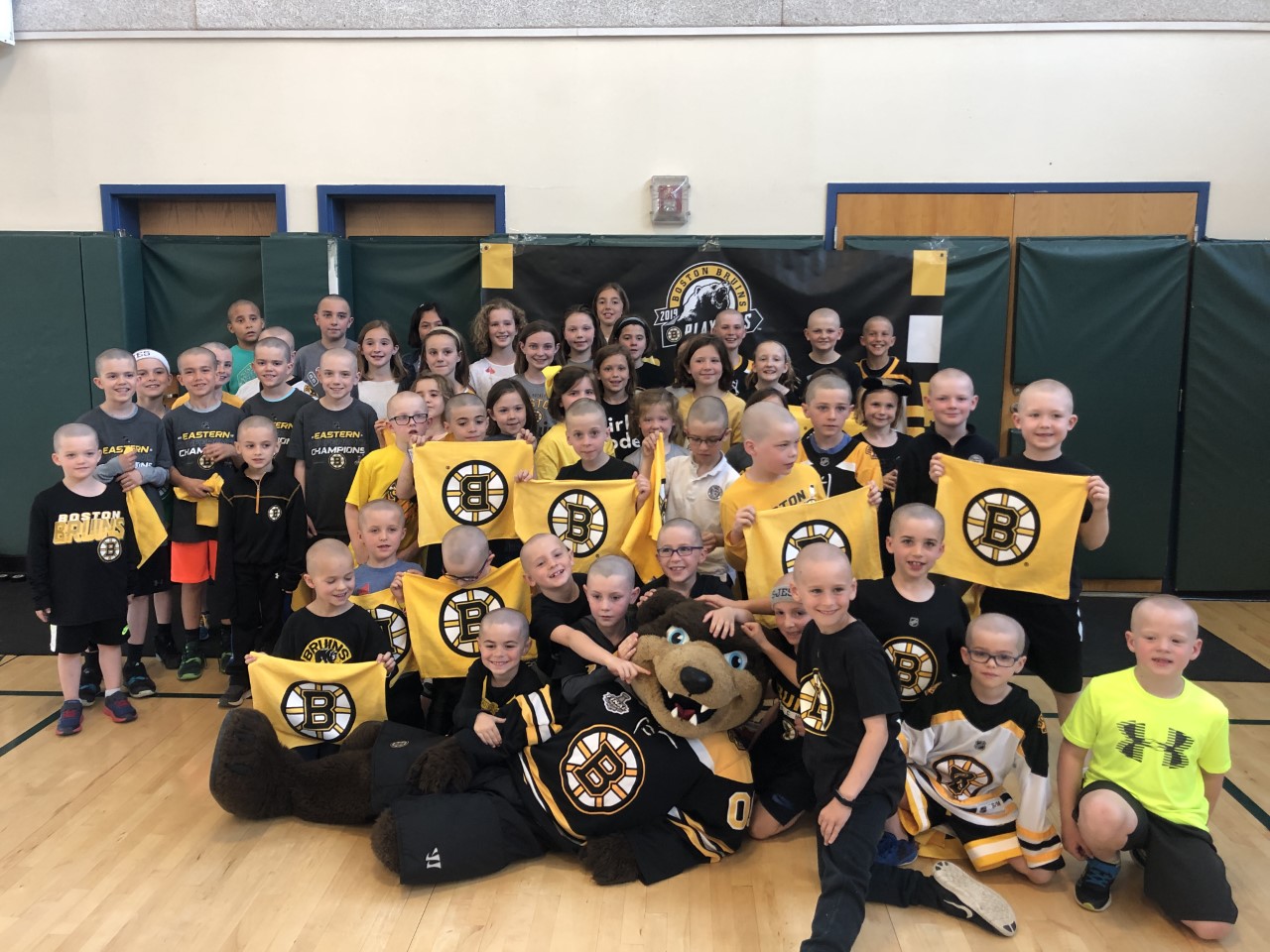 BRUINS SPIRIT DAY RALLY
Our Bruins Spirit Day Rally was such a phenomenal event for children and adults alike. The Bruins squad gave out rally towels, we had a hockey shootout, a competition to see which team could put on the goalie equipment first and Blades the Bruins mascot really got the crowd going! When they left, they told us they would be sending us a palette of Bruins equipment including adult sticks, sticks for students, two sets of Bruins goalie equipment, and two nets. Wow! Of course, none of this would have happened if our fantastic Ms. Harris did not submit the terrific video. We are surrounded by such talented people!
I wish all our fathers, grandfathers, Godfathers, and those men who serve family or friends in any way, a Happy Father's Day.

I will write one final newsletter next week recapping this week.

I am looking forward to seeing all of you at one event or another in the next few days.

Warm regards,
Charlotte Kelly
Principal