June 18, 2019   •   Issue 38 
"I would like to pray for the people who are in need or sick, especially to pray for the people who have cancer, and to hope that they get better soon. I also would like to pray for the people who are suffering the loss of a loved one, and to give them peace knowing that God is with them. Finally, I would like to pray for my family and friends, that they have a great summer."
~ Mairin, 2nd Grade ~
Dear Parents,

What a week! We were busy celebrating our students and families this week with a plethora of activities, so I want to begin this last newsletter of the year by thanking you for your support and for entrusting us with your children this school year. It has been an honor and a privilege working with this group of students, faculty and staff, and all of you.
5TH GRADE CLAP OUT
We kicked off the last week with the fifth grade "clap out" which allows us the opportunity to recognize and salute the fifth-grade students as they leave the elementary school. The fifth graders sang and walked the hallways as we clapped for them and their success. The students walked out the front door at the end and their parents were there to greet them and take a last elementary school picture of them. Where does the time go?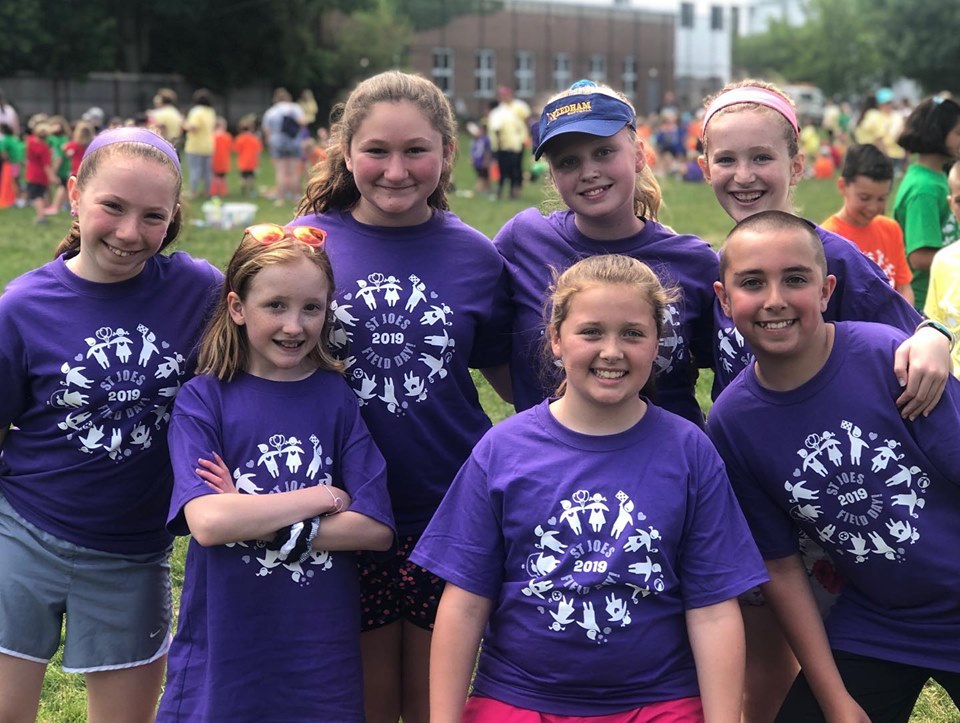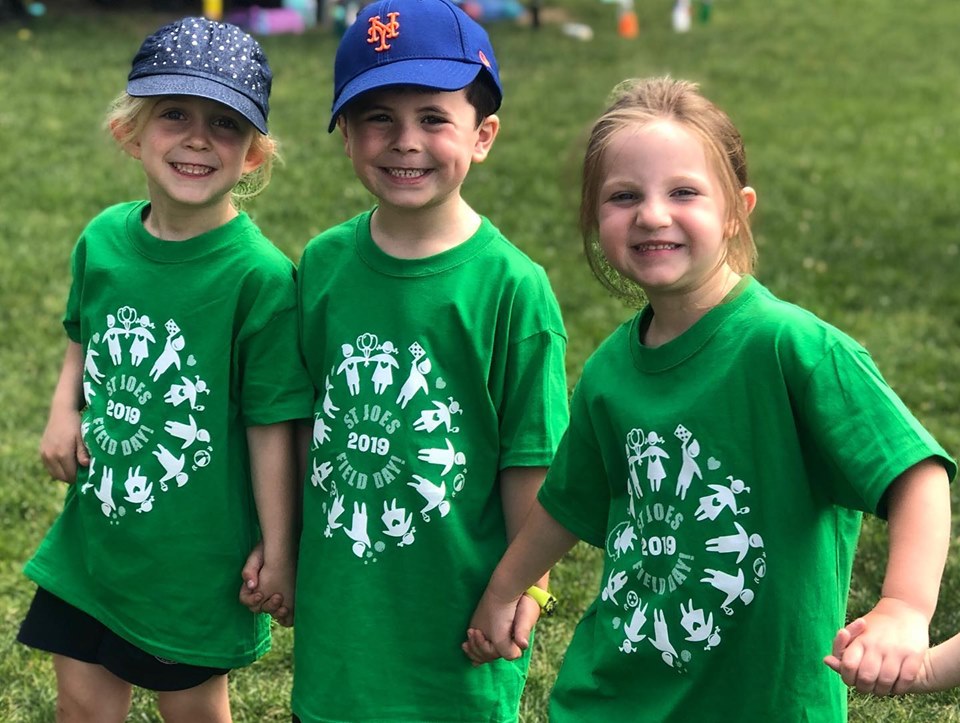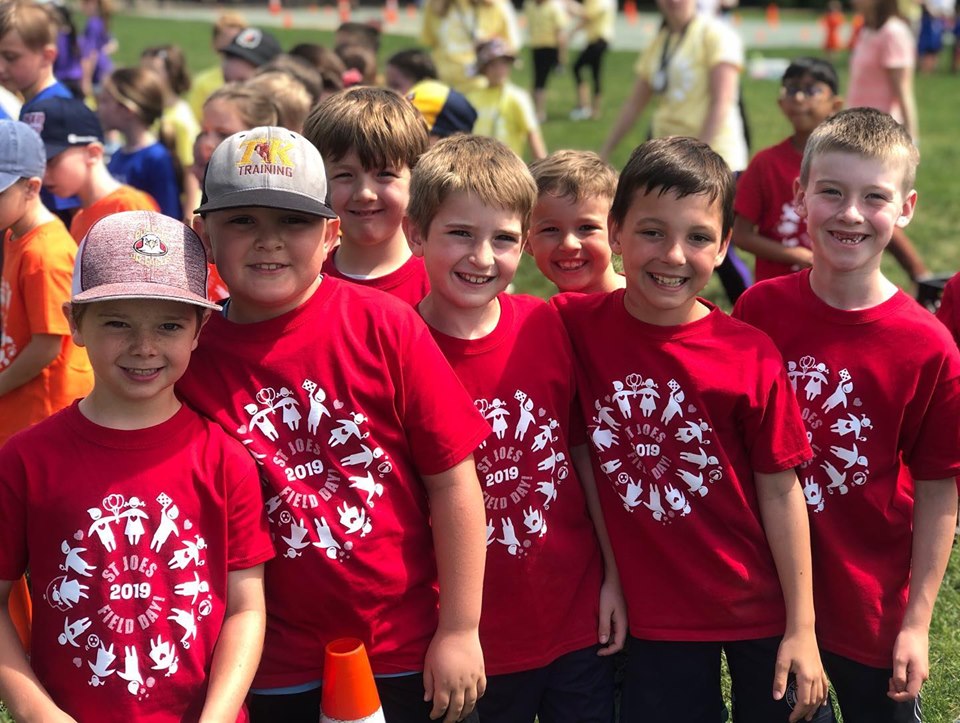 FIELD DAY
We then headed over to Greene's Field for our annual Field Day which was full of games and laughter. The weather was picture perfect and everyone enjoyed the activities. Thank you to Mr. Beranger for organizing Field Day and to the many parent volunteers. After the games, we headed to the delicious cookout organized by Ken Haynes, Mark Molinsky, Al Murphy and a team of volunteers grilling and distributing the food.  We also want to thank Lauren Nykvist for doing the food shopping two years in a row! We ended the festivities with our Fire Brigade game which has teams compete by shirt color which makes for a nice community feel as students in grades 1-5 participate together. Thank you to all our volunteers!
END OF THE YEAR ASSEMBLY
Tuesday morning, we had our End of the Year Assembly where we handed out certificates for perfect attendance, Locks of Love, One Mission, Student Council, and Choir. We also recognized summer birthdays, the third grade performed several Broadway songs, and the fifth grade ended with their own songs. We also presented the Reggie Meagher Award to one deserving fifth grade student. The criteria for the Reggie Meagher Award is, a student who exhibits personal honorable qualities of compassion, honesty and faithfulness, and possesses a spirit of optimism, humor, and generosity to others. This year the award went to Antonio Petruzziello. This year, thanks to Anna, Grace, Lauren, and Katie, we started a new tradition of giving out a "Magnificent Teacher Award". The fifth-grade students voted for a teacher that met the following criteria, which was being hardworking, humorous, religious, selfless, unique, and different from other teachers. This first year this award was given to Mrs. Ginny Topham!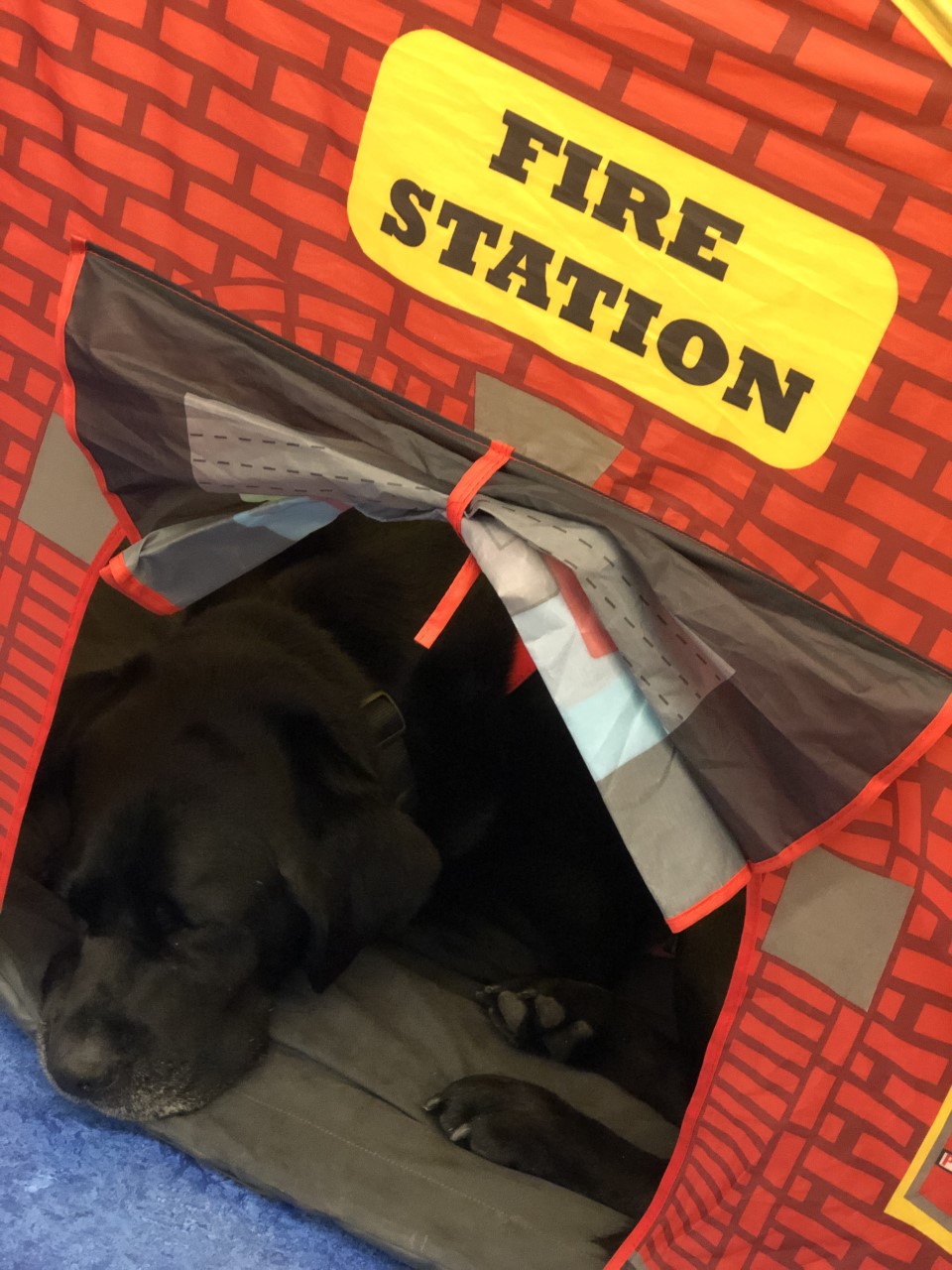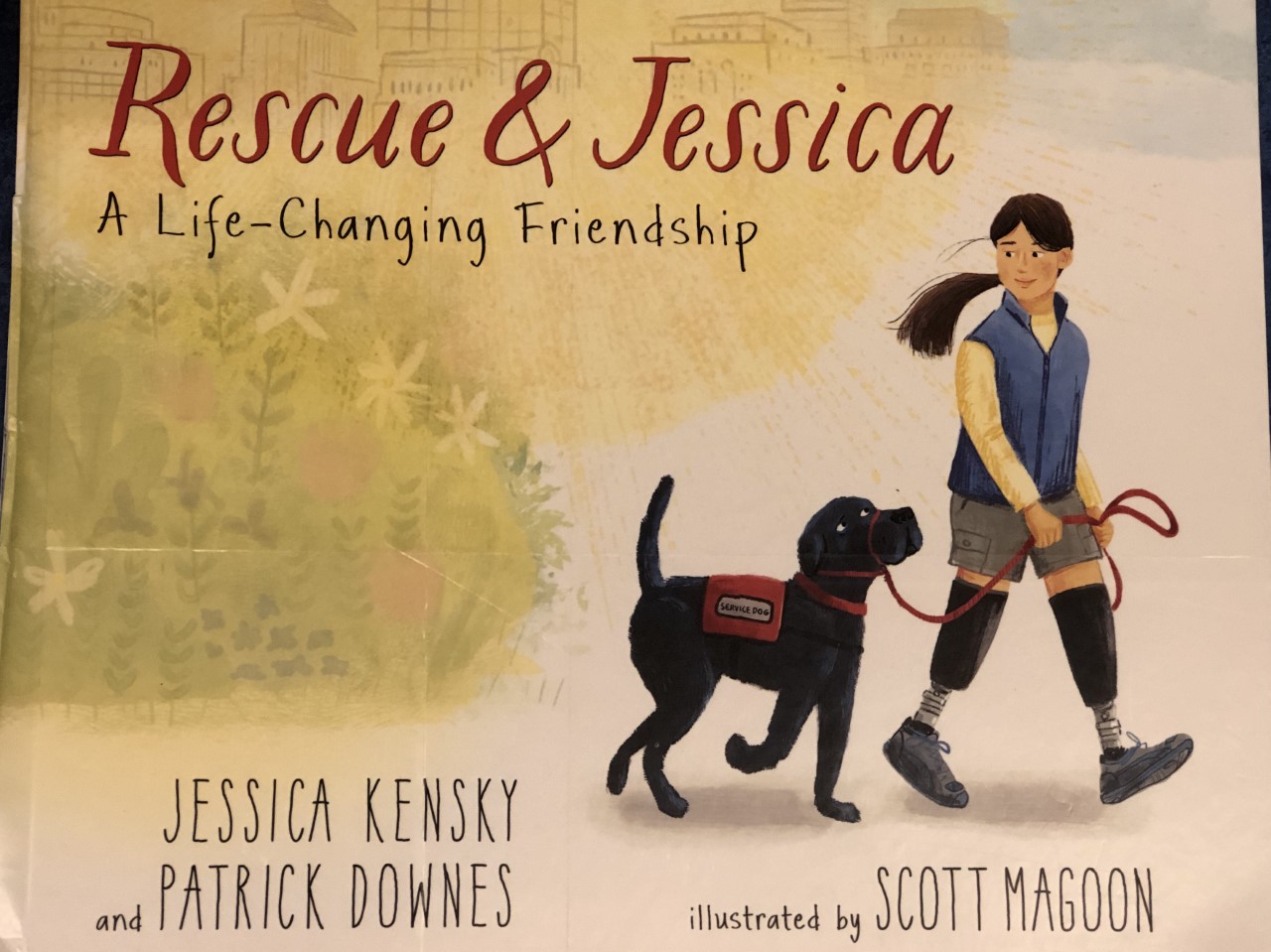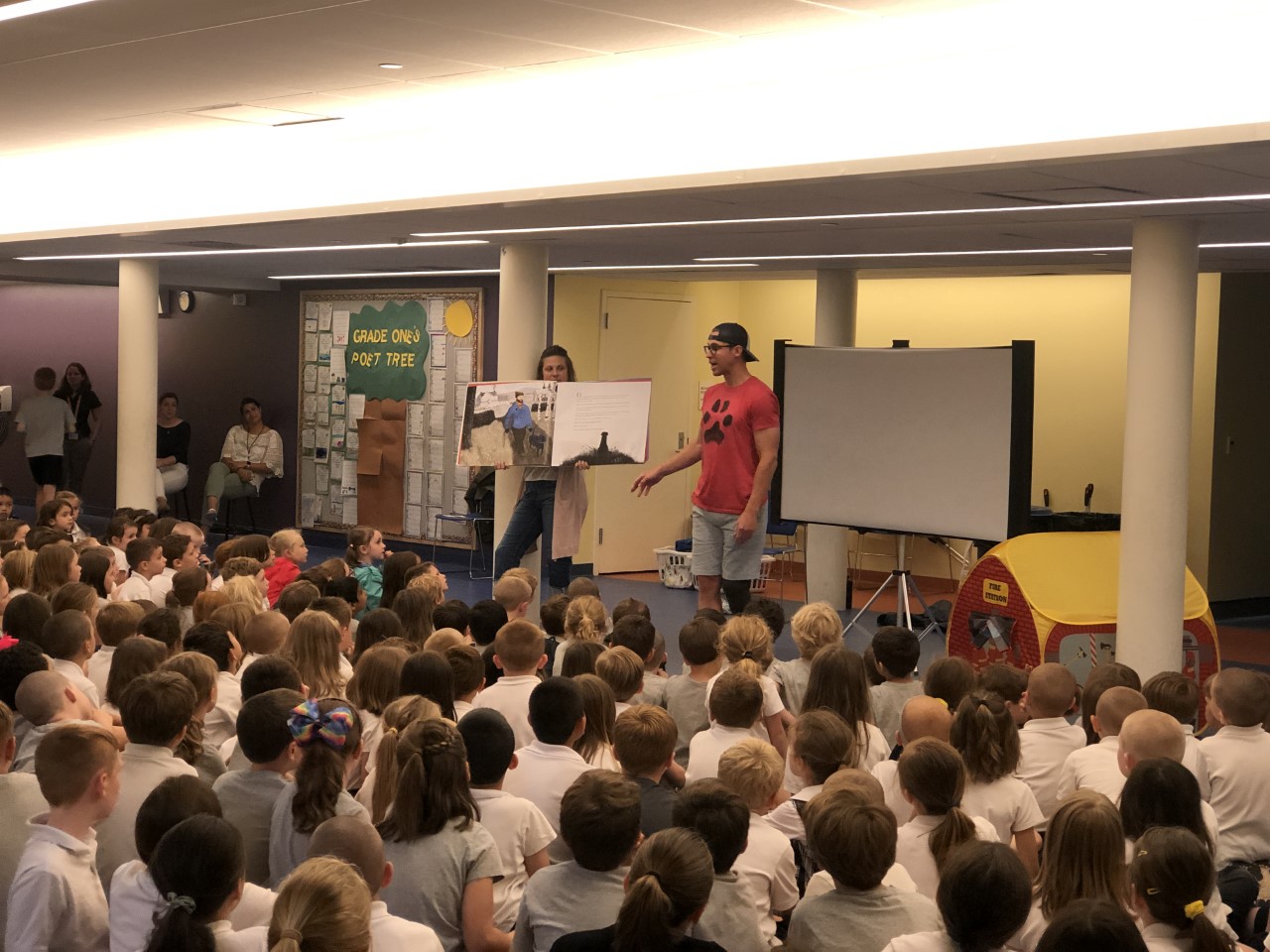 JESSICA AND RESCUE
Later that morning we were delighted to welcome Jessica Kensky, Patrick Downes, and Rescue to St. Joe's. Thanks to the personal friendship that Liz Fennell and her family have with Jessica and Patrick, we were able to have them spend an hour with us. They read from their book Jessica and Rescue and shared their story with love, compassion, and humor. Jessica and Patrick were honest yet sensitive when explaining how their disabilities have changed their lives in so many ways. For example,  Jessica drives a car using her hands and Patrick has two prosthetic legs, one for driving, and one for running and biking. We were all so proud of how accepting and responsive our students were. We have been fortunate to have many speakers, presentations, and guests this year but this one by Jessica and Patrick was by far the most powerful. If you purchase the book over the summer, you may send it back to school (with your child's name in it) to have it autographed and as they like to say "pawtographed" by Rescue as well.
PRESCHOOL ORIENTATION
We held our first preschool orientation on Tuesday evening and all our new students and their parents came to meet Mrs. Hamilton and Mrs. Banda. We are excited to welcome this new group of students to our new preschool.
SPRING CONCERT
Our Spring Concert was on Tuesday night and it was truly fabulous! It was amazing to see the progress of all our band members! Thank you to the students for a wonderful concert, to all of you for your support, and to Mrs. Jenn Zevos for being such a wonderful band director! Thank you to the choir for their beautiful singing and to Mrs. Pratt and Mrs. Nedder for all the work they do all year long with the choir.
5TH GRADE CERTIFICATE OF COMPLETION
On Wednesday we met with the fifth-grade students to hand out their certificates of completion of elementary school as well as certificates for areas that they excelled in. They received their fabulous yearbooks at that time as well. Thanks again to all of the fifth-grade parents that helped to make this year special for the children.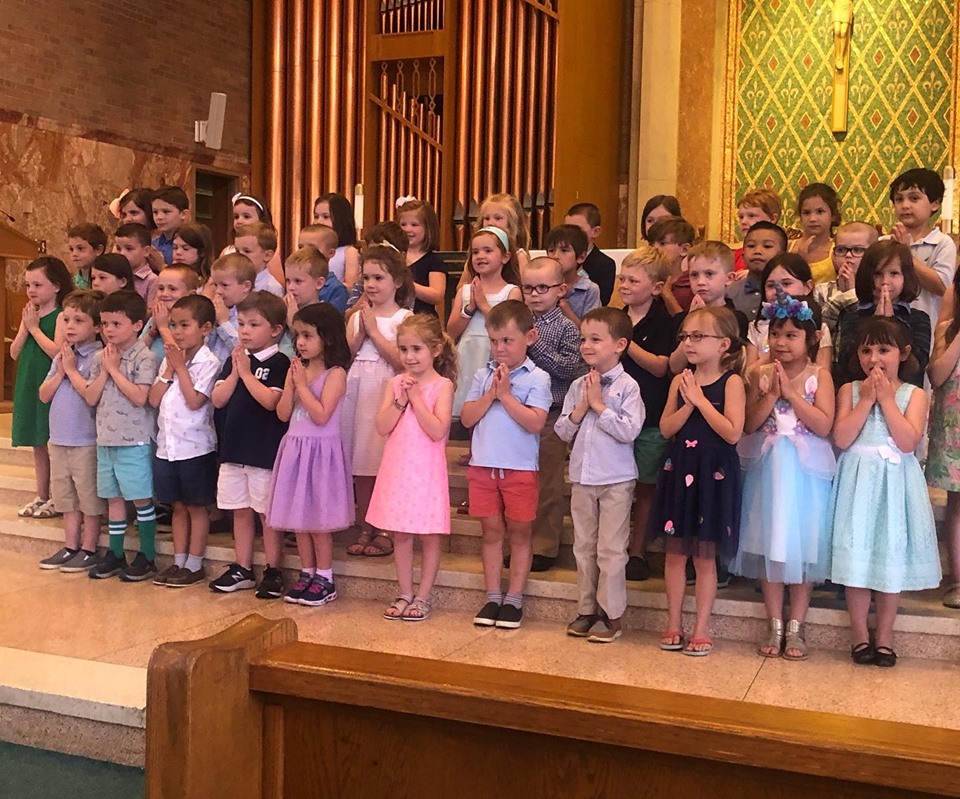 KINDERGARTEN CELEBRATION
The Kindergarten Celebration was wonderful. This is another terrific tradition at St. Joe's and one that never disappoints.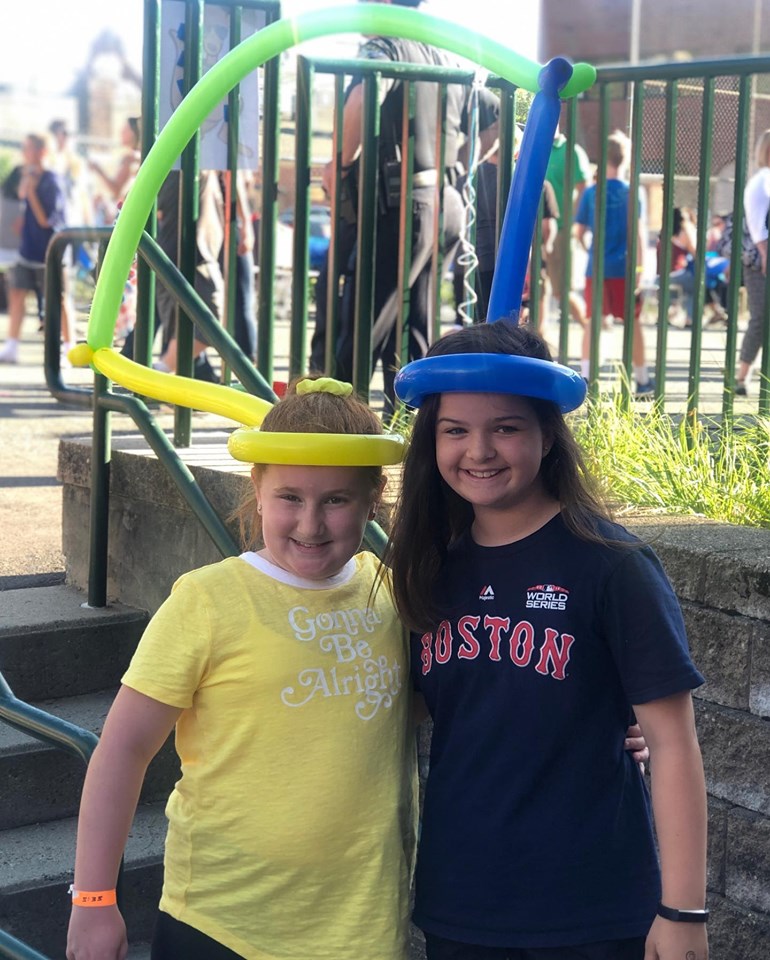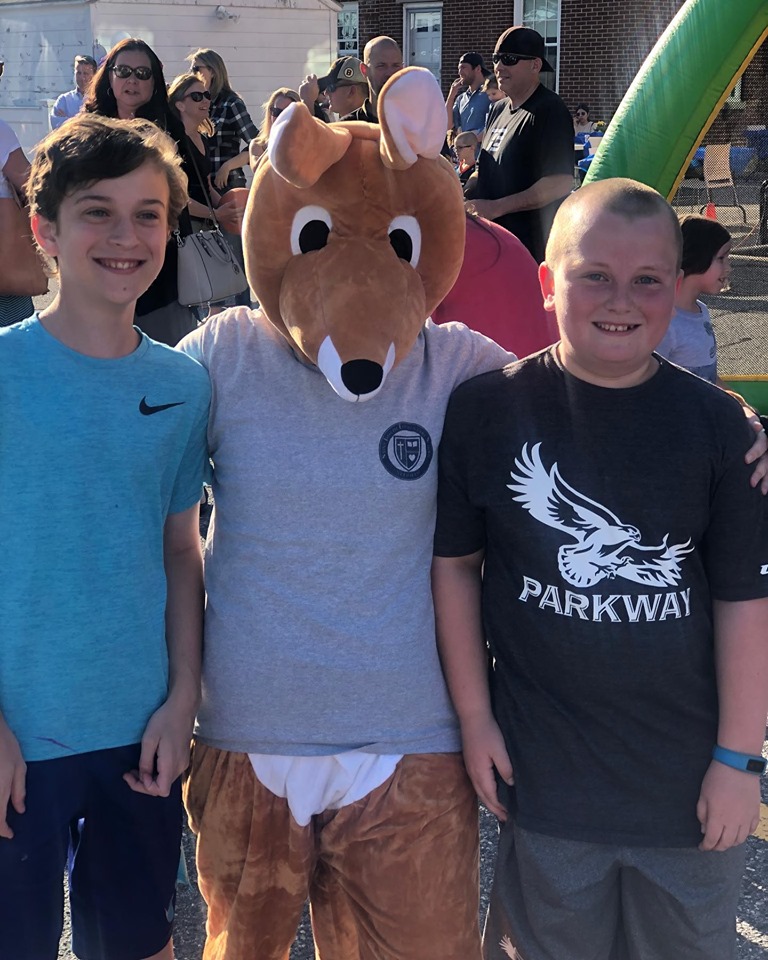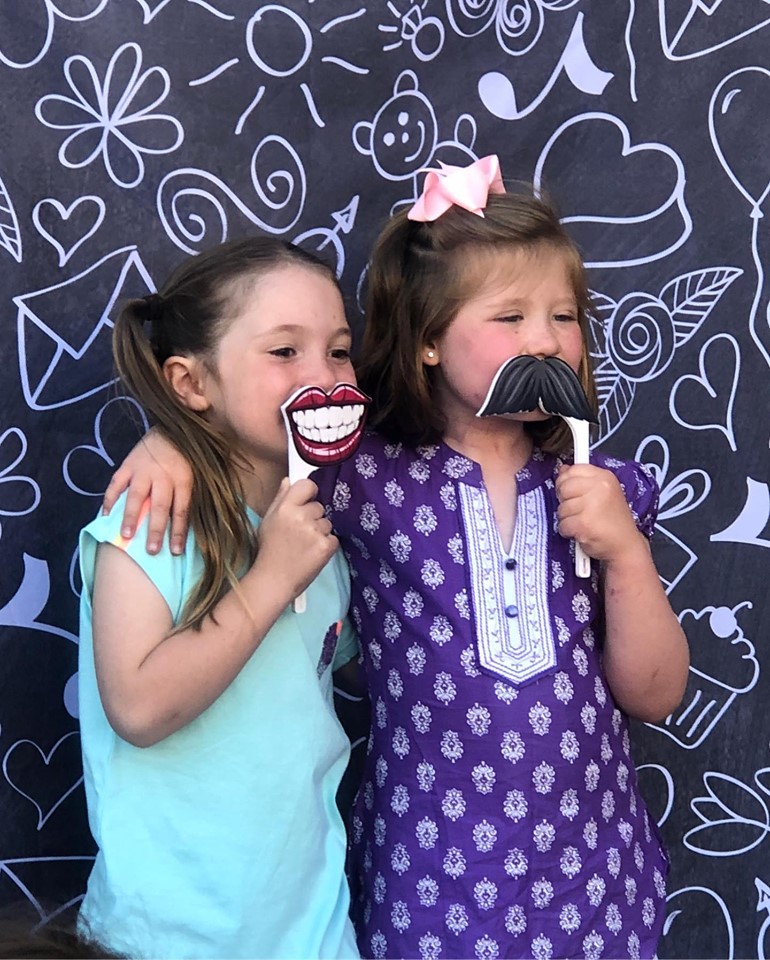 END OF THE YEAR PARTY
That night hundreds of us gathered for the End of the Year Party. We truly could not have asked for better weather and the night was fantastic. Thank you to Caitlin Moran, Elizabeth Murphy, and all the volunteers for a fun night. The new additions of the photo booth, the tables and chairs to sit on, the little tykes bouncy house, and the video cart were all well received. One parent said, that is one of the many reasons she loves St. Joe's, that things are always improving.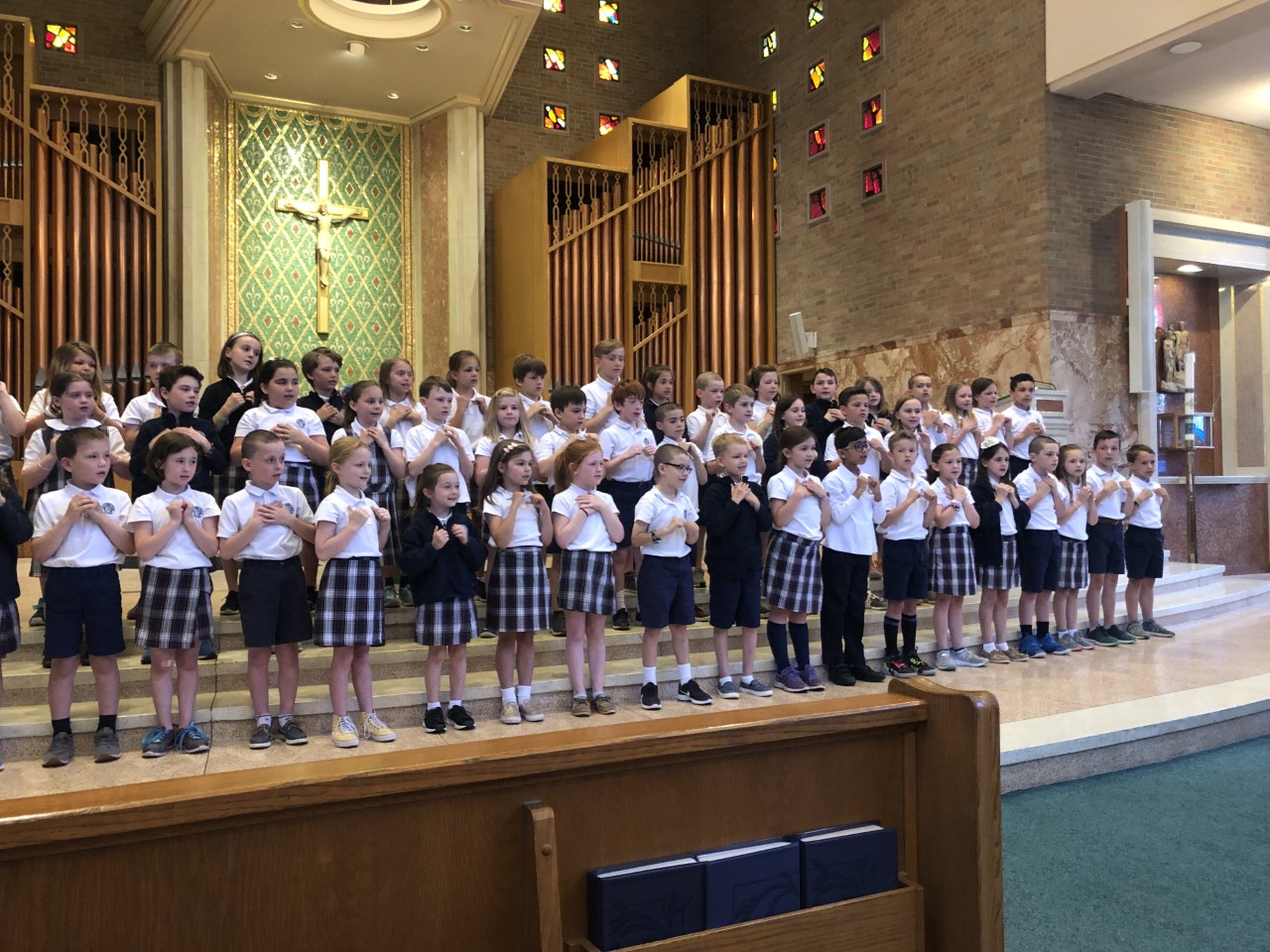 2ND GRADE MASS
Thursday brought us to the last day of school. The second-grade students hosted the Closing School Mass and led us in prayer and song beautifully. Thank you to Mrs. Mannion, Mrs. Paulino, Mrs. Wescott, and Mrs. Pratt for their work with the students.
FINAL BELL
The final bell rang, and students ran from school (albeit many with tears in their eyes) for a well-deserved summer of rest and relaxation.
FACULTY LUNCHEON
The faculty and staff enjoyed a delicious luncheon filled with laughter at Sweet Basil as we toasted a great school year!
RESPONSIVE CLASSROOM
On Friday, the faculty and staff spent the day being trained in Responsive Classroom.
MAP REPORT & REPORT CARDS
You should have received your child's MAP report on Thursday. A reminder that report cards are now available through Friday of this week.
RAZ KIDS PROGRAM
You should have received directions for your children to access the RAZ Kids program that we use for electronic books. Also, their Reflex student accounts are also available all summer long for math fluency practice.
PSA CHAIRS
I want to thank Susie Mitchell and Meghan Sutherland for all their work leading the PSA this school year. They were truly a pleasure to work with every day and I am grateful for all they did to lead us. Also, many thanks to all the parent volunteers during the year. You are amazing and one of the reasons that St. Joe's is so special.
INTERNATIONAL FUTURE PROBLEM SOLVERS CHAMPIONSHIP
Steve Reale, one of our dads was present at the International Future Problem Solvers Championship with our team and he wanted to share his experiences with you.

China, Turkey, Thailand, Alaska were a few of the places where the Future Problem Solver competitors came from. As the evening opening ceremonies began, each country or state had one member of their delegation enter the Mullin Center Stadium at UMASS in full local dress, holding their flags high, as their anthems played loudly over the stadium speakers. The flag bearers reached the stage and proudly lined up. The huge screen displayed each flag bearer's name, country, and map of where on the globe they were from. New Zealand, Iowa, France.  I felt like I was at the Olympics.

Since we were from the host state, we had a first-row seat, right in front of the stage, on the floor where UMASS plays Division 1 hockey. The Bruins were tipping off in an hour, but this was much more important, and I could see it in our kids' faces: Alex Laidlaw, Claire Maloney, Matthew Mungovan, and Katie Reale. Two of them were still wearing their MHMS uniforms, having come straight from school on this beautiful Thursday afternoon in June. Looking through the materials earlier, I realized we were the only Catholic school from the state of Massachusetts. Dedham, Chicopee, and Barnstable were the other Mass towns in attendance.

The key-note speaker discussed the Wright Brothers and how everyone knows them as the ones that solved the problem of human flight. But he encouraged the global audience of hundreds to think deeper, and think about all the inventors, scientists, and others who came before and tried different ways to fly. They were true problem solvers, some from the 1500's or earlier, and some came close, as they laid the groundwork and kept trying. Our children could not take their eyes off the huge screens as the sketches and various black and white images of early flight vehicles flashed by. Keep trying, keep solving, keep thinking, he echoed.

The next morning Katie and I were up at six, full of anticipation as the competition was to start in a few hours. The Bruins had lost game five the previous night, but it was National Donut Day, so free donuts at Dunkin brought smiles everywhere. The competition topic was De-Extinction. The exact scenario to solve would be revealed at game time. The team had worked hard under coaches Ms. Larson and Ms. Sullivan over the past few months. They studied the topic, reviewed the problem-solving process and made it through the regional and then state finals at Clark University in March. Now they were at the 45th annual Future Problem-Solving Program International (FPSPI). It started in 1974 as a class at an elementary school in Athens, Georgia. By 1978 it involved 300 schools from 26 states. The first National Bowl was at the University of Georgia. In 2008 it went global as Singapore, Japan, and Korea were added. Now there are more than 23,000 global participants worldwide from 13 countries.

As we looked for the right building on campus, I asked a man in a white polo shirt where the Boyden Building was. He was the UMASS men's head lacrosse coach, he knew Needham, and he even rattled off several current players and recruits. On the third floor was a huge gym consisting of five or six full size basketball courts, but no basketballs in sight today. Just 100+ tables with four chairs each, for the written competition. The teams got ready and the parents and coaches were ushered out. The problem was given to the participants and they were off.

Afterward we all went to Applebee's for lunch, the kids, parents, and the coaches. The kids table started to formulate plans for the next competition, starting at 3pm. The team was to prepare an action plan around another De-Extinction topic. Shortly, we relocated to a conference room in the hotel and the coaches provided some additional guidance. It was more of a skit type format and they had fun creating props and signs. Unfortunately, the team did not place in either competition, but everyone learned, everyone grew, and we all made some new friends.

I would encourage all St Joe's and MHMS students to participate in this after school activity next year if possible, as this was one of the most incredible experiences my daughter has had at the school.
SUMMER CLUBS
We still have students here at school as we are hosting Summer Clubs for this week, but things are winding down and we are closing out paperwork on the 2018-2019 school year. The school offices will be closed for July. We will even shut off our computers and phones from July 1st through July 14th, but we will be back checking email and phone messages the following few weeks.
On behalf of the faculty and staff, I wish you all a happy, restful, and relaxing summer.

We will see you on Tuesday, September 3, 2019 as we look forward to another school year!

Warm Regards,
Charlotte Kelly
Principal