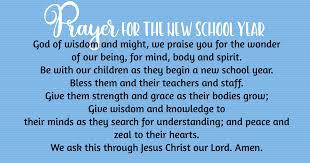 Dear Friends and Members of the MHMS Community,
We are off and running! I think the racing analogies are so appropriate to describe the level of activity that occurs at MHMS.
I want to thank all the parents, students, teachers and staff for making the opening of school such a pleasant experience. Even with all the activity, the anxiety of the 6th graders and new students and everyone getting back into a school routine, I couldn't have asked for a better opening.
We celebrated our opening Mass today and the 8th graders did a wonderful job of hosting the liturgy. Thanks to Fr. Michael, Fr. Stamm, Deacon Horne, Ms. Spence, Mrs. Jude Pratt, Mr. Kiessling and all who helped us to begin the year asking for the blessings of the Holy Spirit.
All the fall activities and clubs are underway or about to begin. On one of the following pages you will find a summary of the sign-up links for all the clubs, sports and activities. Late comers are welcome!
On Wednesday, September 18 we will host our "Back to School Night." We have previously scheduled the events over 2 evenings, but the overwhelming response by parents was to combine the two into one. Even though this makes for a longer evening, it is only one night out. Please make every effort to arrive on time as there will be a great deal of information presented. There is a link to the schedule for the evening.
We will approach the finish line in the blink of an eye. Let's run together as a team!
As autumn fast approaches let us thank God for the blessings of new beginnings and the beauty of creation in the falling of the year.
My best,
Jay MacDonald
BACK TO SCHOOL NIGHT SEPT. 18
Please be sure to mark your calendars for next week's Back to School Night on Sept. 18, 6:30 - 9 pm. The program will begin with all parents convening in the Lower Church, followed by separate parent meetings by grade. After the grade meetings parents will do a run through of their student's schedule for the opportunity to meet the teachers and learn about the curriculum for each discipline.
EXTRACURRICULARS SIGN UP
Registration recently opened for our fall extracurricular activites. In case you missed it here are the registration links. Dates and times of activities have been posted to the online calendar.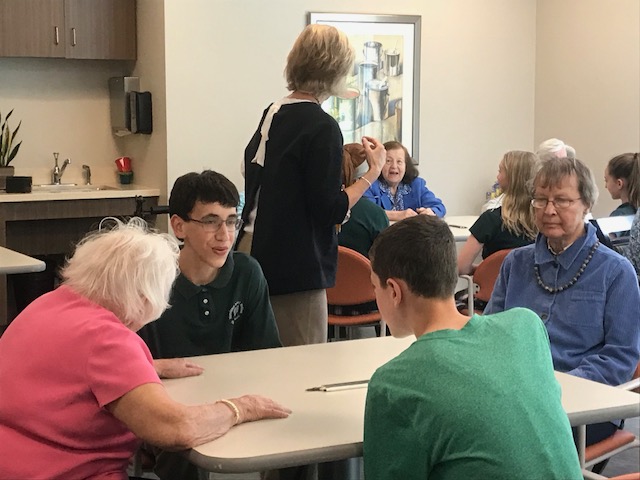 LIVING LEGACIES SIGN UP OPENS
SATURDAY, SEPTEMBER 14, 7AM
A enotify with the registration link to sign up for our Living Legacies service opportunity will be sent this Saturday at 7am. Participation is limited to the first 15 people
Living Legacies is an intergenerational visitation program with North Hill in Needham, Students in Living Legacies visit with residents of the Vista Terrace Enhanced Living Neighborhood, many of whom have memory impairments.
For an hour the students visit with them, playing games like the crowd favorite Wii Bowling, doing crafts, or simply sharing conversation to get to know one another. Students learn that for those with memory impairments they may not remember what event made them happy, but the joy they feel from spending time with our MHMS students can last for days.
Visits will be on select Early Release Days: 9/26, 10/30. 1/17. and 4/1 from 1:30 - 2:30 pm (plenty of time to go to lunch with your friends first). Barring illness students are expected to commit to all four dates. Participants must provide own transportation but there is no charge for the activity.
September 15
CAP Training
7 - 9:30 pm
Library
September 16
XC Practice
2:45 - 4 pm
September 17
Early Release
12:15 pm
MHMS MIni Golf Event
12:45 - 3 pm
McGolf Dedham
Field Hockey Practice
3:30 - 5 pm
Newman Elementary
September 18
XC Practice
2:45 - 4 pm
Back To School Night
6:30 - 9 pm
MHMS PSA Parent Social
8:45 pm
The James Pub
September 19
Forensics
2:50 - 4:05 pm
Field Hockey Practice
3:30 - 5 pm
Newman Elementary
SJES Hub
September 20
MHMS XC Meet
4:15 pm
Montrose School
6th Grade Game Night
6 - 8 pm
September 23
Student Council Induction Ceremony
8 am
XC Practice
2:45 - 4 pm
September 24
Field Hockey Practice
3:30 - 5 pm
Newman Elementary
September 25
XC Practice
2:45 - 4 pm
Field Hockey vs Montrose
4 pm
McCarthy Field, 44 Hospital Rd Medfield
CAP Training
7 - 9:30 pm
Library
September 26
Early Release
12:15 pm
Living Legacies
1:30- 2:30 pm
Field Hockey Practice
3:30 - 5 pm
Italy Trip Info Meeting
5:45 - 6:15 pm or
6:15 - 6:45 pm
Lab 2
High School Fair
6 - 7:30 pm
Dining Room
September 27
All School Field Trip Day
6th - Retreat
7th - Plimoth Plantation
8- EMk Institute
GRADE 6 GAME NIGHT
Friday, September 20, 2019, 6-8 pm
Come play basketball, ping-pong, dodgeball, soccer, board games, and more! Relax, enjoy some pizza and candy!
2019-2020 SCHOOL YEAR FORMS - PLEASE COMPLETE ASAP!
Required forms for this school year were due to be completed by September. If yours are still outstanding please complete as soon as possible.
MHMS 8TH GRADE-FALL HAPPENINGS
It is back to school time at MHMS. The 8th graders have been waiting to be the "big kids on campus" for years and it is finally here!
This fall, the 8th grade will be settling into their new positions as leaders of the school. In addition to their new classes, 8th graders will be paired up with Kindergarteners. This buddy program lasts the whole year and includes the youngest and oldest of our community sitting together at school liturgies, attending each other's Nativity programs, ice cream parties and more! It is one of the oldest and most cherished programs of SJS and MHMS.
Additionally, 8th graders will be making important decisions about where they will go to high school. This starts with the MHMS High School Fair (September 26 in the MHMS Dining Room). MHMS also offers an HSPT (High School Placement Test) Boot Camp in the fall to help students do their best on the entrance exam for the many high schools in our area. More details on this will be forthcoming.
Planning for the annual Washington, D.C. trip for May 4-8, 2020 has already begun. This trip is the culmination of the middle school curriculum for our students. The week-long tour of the nation's capital is a walking classroom and a great capstone to their years at MHMS. Parents can find out more about the trip, including the estimated cost and proposed itinerary at Back to School Night (September 18 beginning in the Lower Church). - Mrs. Coyle & Mrs. Corcoran
8TH GRADE LEARNS FINANCIAL LITERACY
The MHMS faculty is excited to announce the roll out of a new co-curricular program dedicated to teaching middle school students personal finance literacy. After a successful trial run last year, it was decided by the faculty to use Mass Mutual's Future Smart program to teach financial understanding. Regularly during middle school, students are beginning to earn money. But what should they do with that well-earned cash? More often than not, kids are looking to have the up to the minute(read:expensive)electronics. This is the perfect time to introduce a personal finance wellness program. Future Smart is an online educational program designed to educate middle and high schoolers become savvy about their money because when we are well informed, we make better decisions. By using Future Smart, students will learn how to spend and save wisely through fun, story-based narratives and interactive assignments. Additionally, those who use the program will recognize how to achieve goals like saving money as well as the importance of education, career planning, and budgeting. Lessons include: what it costs to survive and thrive, the importance of saving, the impact of education and career on income, and the difference between needs and wants. Because personal finance education dovetails with our Social Studies,Math and Technology curriculums, 8th graders will be using this program periodically throughout the year. Be sure to check in with your child about their current financial wellness!T olearn more about the program, go to www.everfi.com/campaign/aw-futuresmart.(https://everfi.com/campaign/aw-futuresmart/ - Mrs. Coyle
FUTURE PROBLEM SOLVERS PROGRAM FOR SIXTH GRADERS
Sixth graders interested in pursuing the the Future Problem Solvers program with St. Joes Elementary should contact Miss Doran (mdoran@saintjoes.com) or Miss Sullivan (msullivan@saintjoes.com) to sign up for one of two testing days next week, Monday Sept. 16 or Thursday, Sept. 19 after school until 3:40 pm. The test results will determine if they are invited onto a team. The program is a year long commitment and meets Tuesdays after school until 3:40 pm. Students work in teams of four to create challenges, underlying problems, and solutions to a scenario that could occur in the future.For more information please contact Miss Doran or Miss Sullivan.
MHMS ITALY FEBRUARY VACATION IMMERSION TRIP
Join MHMS faculty and EdOdyssey for an adventure of a lifetime! Learn about Italy's past and present through history, food, and culture. Explore Room, Vatican City, and Pompeii! Prospective program dates Feb. 14-21, 2020. Cultural activities, airfare, transportation, local guides, accommodations all included. Learn more at one of our Info Sessions on September 26:
SESSION 1 : 5:45 - 6:15 pm
SESSION 2: 6:15 - 6:45 pm
Visit www.edodyssey.com/mhms for more program specifics and registration details.
MINI-GOLF EVENT AND PARENT SOCIAL
MHMS PSA has two social opportunities planned - one for students and one for parents.
Students are invited to the Back to School Mini-Golf Event. on the early release day Sept. 17, 12:45 - 3 pm for all McGolf has to offer!
$9.00 per round of mini-golf
$10.00 per bucket of balls for driving range

Café and Creamery will be open for lunch and snacks. Please check out the menu on the McGolf Web Site http://www.mcgolfonline.com/Cafe-Creamery/MenuMcGolf has requested we do not bring outside food. Please let us know if there is a food allergy or similar need requiring your child to bring his or her own food, and we will notify the McGolf staff.
Please return admission payment (cash, check, online via link below) & form as soon as possible. Please note we are looking for a few parents to attend as well.
Join us for our first MHMS Parents casual social gathering after Back to School Night (approximately 8:45/9:00 p.m.) on Wednesday, September 18th at The James Pub & Provisions located at 1027 Great Plain Avenue. We will be organizing events for parents to give us an opportunity to socialize and ask questions in a relaxed setting. No RSVP required just pop in and enjoy!!
-MHMS PSA Co-Chairs: Karen Calton (klcalton@me.com) & Toni Simmons (toniannsimmons@gmail.com)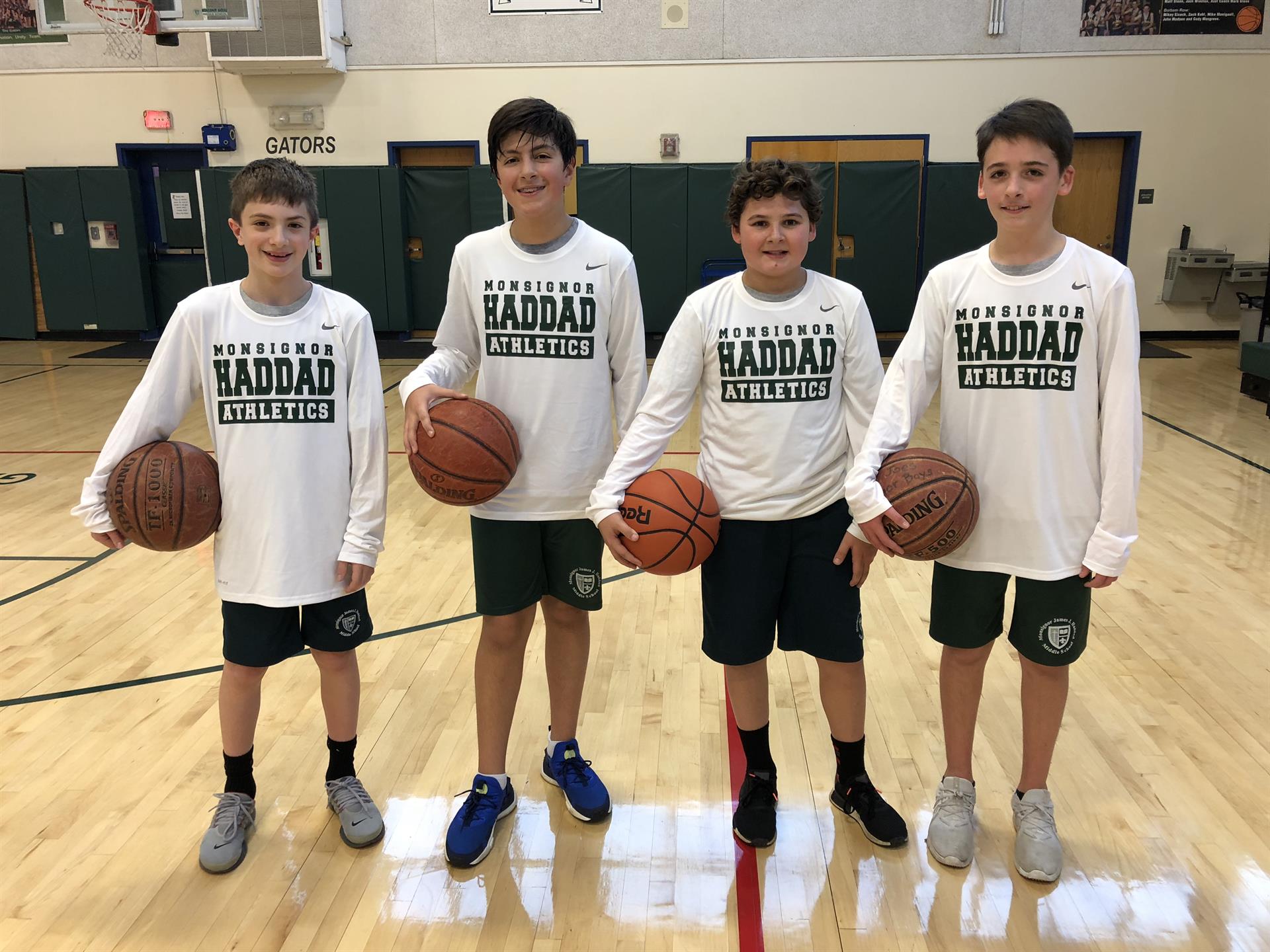 MHMS SHOOTING JERSEYS - ORDERS DUE SEPT. 20
Order your long sleeve, Nike dri-fit shirt by Friday, Sept. 20 for only $30. Personalize your shirt with you last name on the back for no extra charge. Show your Gator Pride on the field hockey pitch, while running cross country, on the basketball court, or in the stands!
Parents and Families—this year our fall fundraiser is the Wild West Fun Run! The Fun Run is a two-week program that kicks off with a Pep Rally on October 10, 2019. Families will then gather pledges for every lap your student runs (30-35 laps) at the Wild West Fun Run, on October 23, 2019. This year our goal is to raise $20,000 for Saint Joseph Parish Schools and we need your help! We have asked the experts at Boosterthon to power our fundraiser to make it easier, more profitable, and more fun.
Students will also experience an amazing character theme, MINDSPARK: WILD WEST! Booster's most exciting theme yet combines S.T.E.A.M. skills (Science, Technology, Engineering, Arts, and Math) with character-building. While they're teaming up with the MindSpark Kids to save Dr. Shock, our students will learn five-character traits that will help strengthen themselves and our world.
Donations will go directly toward our schools. So please help our school by getting pledges from family and friends and entering them on FUNRUN.COM. Families are invited to come out and cheer on our students at the Wild West Fun Run on October 23, 2019. Thank you in advance for your support! - Mary Beth Cox, Office of Development

CATECHISTS NEEDED!
The St. Joseph Religious Education programs are in desperate need of Confirmed and practicing Catholics to join us as volunteer catechists in grades 1-7. Lesson plans and all materials are provided to grades 1-6 catechists. Our greatest needs are:
Grade 7 (7:00-8:00 p.m.)
Grades 1, 3, 4, 6 (4:15-5:15 p.m.)
Grade 1 (4:15-5:15 p.m.)
For more information, please contact:
Grades K-6: Melissa Harrigan mharrigan@saintjoes.com
Grade 7: Debbie Coyle dcoyle@saintjoes.com
Will you answer God's call to help our parish's children experience God's love and grace?

ST. JOE'S BASKETBALL LEAGUE SIGN UPS
Online registration for the 2019-2020 season of St. Joseph's Basketball Program (boys and girls in grades 5 - 8) is open! Students who do not live in Needham are still eligible for this program because they go to school in Needham. Sign ups close November 2. Call Program Director Steve Blomberg at 781-444-7782 with questions.
(Please note this is different than MHMS Basketball. This is a Needham town program.)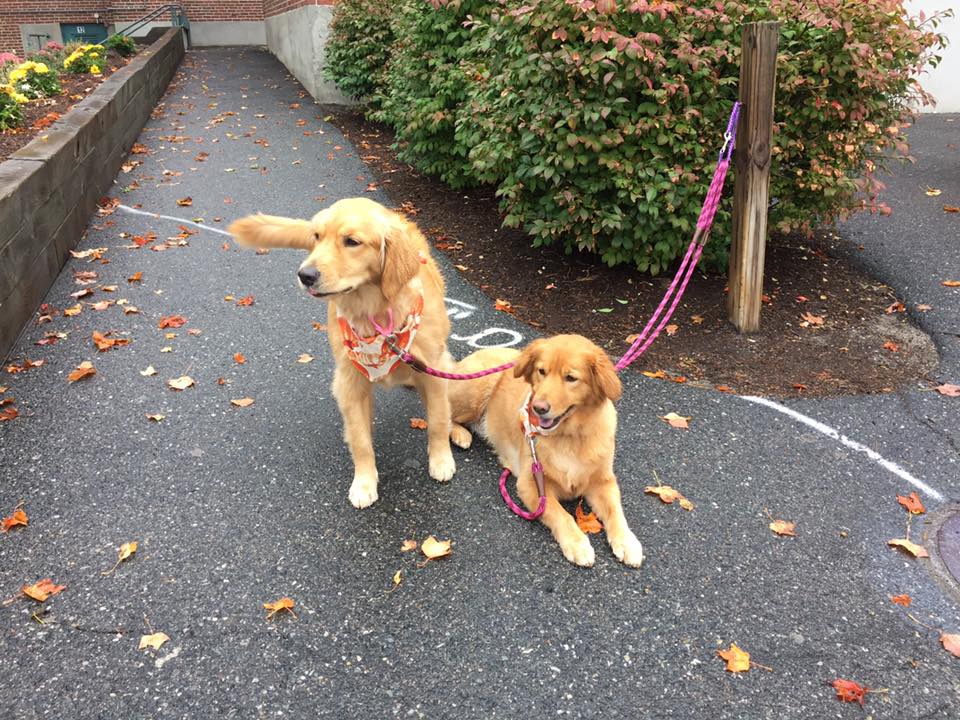 BLESSING OF THE ANIMALS - OCT. 5, 2:30 PM
In celebration of the Feast of St. Francis, we invite you to our annual Blessing of the Pets. Please join us as we celebrate the gift God has given us in all his creatures, especially those who are our companions. This outdoor service will be held in the school parking lot. All animals should be leashed or contained in a safe carrier.
The date for the 7th grade attending BC TV Mass during Catholic Schools Week has changed from Thursday, Jan. 30 to Tuesday, Jan. 28.
We are currently looking to expand our substitute teacher list. Any interested parents are asked to contact Mrs. Ross at pross@saintjoes.com.
Grocery shop at earn money for your school! - If you shop at Stop and Shop in Dedham be sure to register here with the A+ School Rewards Program to help Stop and Shop support area school.
Fall CAP Session dates are September 15, September 25, and October 6. The CAP Session (Child Abuse Prevention Training, also known as VIRTUS) is a one-time requirement for all school and parish volunteers. The CORI (Criminal Offense Records Investigation) form is an annual requirement. If you think you may want to volunteer this school year, especially for Ski Club Chaperone which is a popular choice for our working parents, please be sure you are in good standing for both of these requirements. CAP Session Sign Ups here. CORI forms may be processed through either school office.
Our Fall Open House has been scheduled for Sunday, October 20, 12 - 2 pm. Word of mouth is one of our biggest marketing tools so please help us spread the word. Families are also welcome to contact the main office at any time to schedule a personal tour.
MHMS IS FULLY CONNECTED
Please like us on Facebook, and follow us on Twitter @MHMSGators, Instagram, and LinkedIn to stay abreast of the latest news.
HAVE ALUMNI NEWS TO SHARE?
We are always excited to hear about what our Gator Graduates are up to since leaving MHMS.
If you have alumni news to share, please email Jill Meyers jmeyers@saintjoes.com or use the link below: