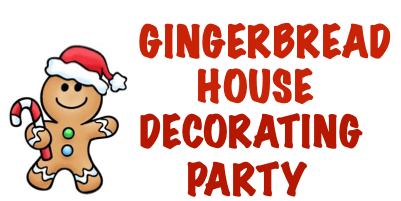 Saturday, December 11, 2021 (RSVP by Saturday Nov. 27th)
Saint Joseph's School (Gym, HUB & Middle School Cafateria)
Masks are required for everyone, regardless of vaccination status.
Each child will decorate their own gingerbread house!
Seating #1 9:30 am—10:30 am
Seating #2 11:00 am—12:00 pm
$25 per house
Space is limited to 100 houses per seating and spaces will be held on a first come, first served basis. Please sign up below.
If you would like to help with this event, please sign up for a "job" below
Questions? Please email:
Isabel Zacharias i_zacharias@yahoo.com
Megan Brown: megancbrown1@gmail.com