Be a part of our "Walkway to the Future" at Saint Joseph School. Leave your legacy on a brick walkway outside the main entrance to our school. Alumni, parents, past parents, students, faculty, parishioners, local businesses, and friends of our school can pave the way for Saint Joseph School students to receive enhanced educational opportunities by taking part in this unique opportunity. By purchasing a personalized brick or paver, you can pay tribute to a graduate, teacher, priest, coach, or friend of the school.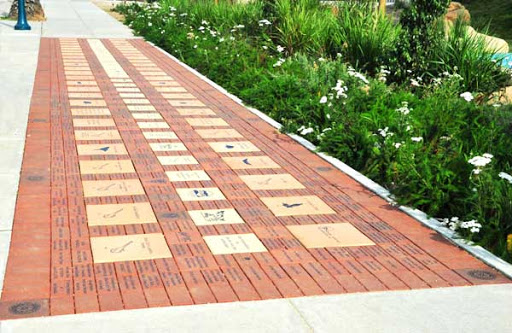 Together We Can Make A Difference
Order Your Brick Today.
4x8 Bricks are $150
8x8 Paver Bricks are $300
16x16 Array is $1,000
This is a great way to support our school. Engraved on your brick can be a family name, current student, alumni, teacher, staff member, business or organization. You can choose to honor someone special or place a brick in memory of a loved one. Bricks can be donated to memorialize a special achievement, a memorable event, or a graduating class. Engraved bricks make wonderful gifts! Every brick has a story. Write yours today. History in the making. Your brick will be a place where the past meets the future in a perfectly preserved moment as a permanent part of Saint Joseph School History.