Mrs. Lempitsky
Welcome to K-1! I am so excited to learn and grow with your children during the 2019-2020 school year. Over the next 180 days we will become scientists, authors, artists, thespians, mathematicians, and singers, all while building upon our Catholic identities.
Kindergarten is a crucial building block that prepares students for school and life beyond the classroom. We learn how to express ourselves, problem solve, work with others, and build confidence. It is amazing to witness the progress students make as they become independent and capable young learners.
January 17, 2020
Greetings K1 Families,
What a wonderful second week back! January is particularly busy as we introduce a more challenging curriculum, and the students are expected to meet the expectations necessary for entering first grade. So far, I have been truly impressed with the interest students have shown in improving their reading and writing skills. It has been incredible to witness the growth of their stamina and interest across the curriculum.
ELA: This week we introduced uppercase letters L-N while also reviewing our lowercase letters. Students are continuing to apply their CVC decoding and encoding skills (particularly for vowels i, o, and a) to various small group activities, some of which include building, writing, reading, and matching. We are also reviewing our sight words daily along with writing sentences and reinforcing proper punctuation. Students are also working on a narrative writing project in which they are writing a story based on an event in their lives. We completed our story chart this week containing important parts of any narrative such as characters, setting, and sequence.
Math: This week we continued to reinforce higher numbers in math through daily centers. Students are building their number fluency as they write numbers to 100, identify patterns, and demonstrate an understanding of place value. We used ten frames to represent numbers to 20, and students also worked on writing numbers to 100 independently. I am noticing a significant change in their immediate number recognition. I do encourage you to practice higher numbers with your child at home. Our goal is to understand and identify numbers in isolation, beyond rote counting! We will conclude this chapter next week and transition to addition!
Science: We are continuing to learn about animals in winter and how snowflakes are formed. On Friday the students took part in an experiment that required them to use their best observational skills. Each table had two ice cubes, one ice cube was sprinkled with salt while the other was left untouched. Which one would melt faster? Students wrote their hypothesis and recorded their answers. We also watched a Brainpop video about making and testing predictions.
Social Studies: The primary focus of our social studies lessons this week was about the life of Martin Luther King Jr. Our writing activity connected to the overall theme of many of our religion units because God wants us to follow in His way and be kind to others. One student beautifully paraphrased that it's not the outside, but the inside that matters!
Religion: This week we celebrated Jesus as He is God's greatest gift to us. We talked about how Jesus is an incredibly important presence in our lives because he experienced life on Earth just like us, and He understands all our thoughts and emotions. We had a wonderful author visit on Wednesday, Karen Kiefer, who wrote Drawing God, reinforcing the message that we all view and perceive God in many ways. As an extension to this story, students painted their own drawings of God, which took many forms. Students drew hearts, snowflakes, the Eucharist, the cross, a smile, and stars!
Reminders:
- There will be no school Monday, the 20th for MLK day.
Have a nice weekend!
Mrs. Lempitsky
Almighty God
We give you our school.

We give you all the teachers and staff who work here,
We give you all the children who study here.
We pray our school would be place of great discovery, adventure and creativity.
May it be a place where we love to learn and where we learn to love,
A place where every one is respected and all are deeply valued.
We ask all this through Jesus Christ our Lord.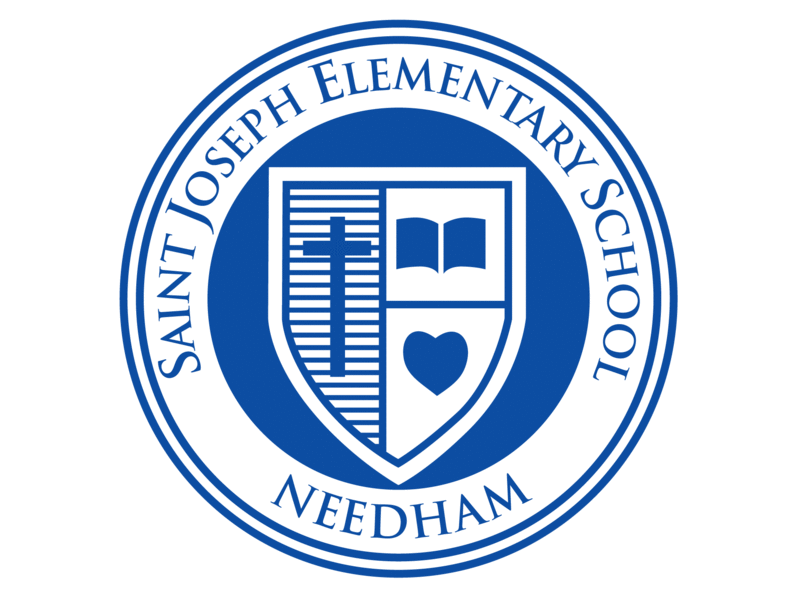 About Mrs. Lempitsky
I am entering my seventh year teaching Kindergarten at Saint Joe's. In 2013 I graduated from Assumption College with my degree in Elementary Education and earned my Masters in Early Childhood from Framingham State in 2017. I have wanted to teach since I was ten years old, and accepting this position truly fulfilled a lifelong dream.