Our School
Saint Joseph School is a private Catholic school that provides instruction to students in early education, elementary, and middle school (preschool to Grade 8). Saint Joseph School offers students an educational experience comprised of academic rigor, deep faith, and supportive teachers and staff. The school provides an inclusive learning environment, advanced and innovative curriculum to support all grade levels, and encourages students to strive to be better than yesterday through their commitment to God and serving their community. Saint Joseph School provides a solid foundation for success in high school and beyond. Established in 1954, Saint Joseph School families join us from more than 25 communities, including Needham, Newton, Westwood, Dedham, Dover, Marlborough, Hyde Park, Waltham, Natick, Wellesley, Canton, Medfield, West Roxbury, Foxboro, Norwood, Watertown, Norfolk, Medway, Roslindale, Franklin, Milford, Stoughton, Framingham, Ashland, Walpole, and Millis.
A community of faith and learning
Serving more than 500 students from more than 25 surrounding towns and cities
Supportive staff of 75 Massachusetts State certified educators, 85% with advanced degrees
Full day preschool, pre-kindergarten and kindergarten programs
Extensive focus on charity giving, outreach programs, social justice, and community service activities
Wide range of After-School Extra-Curricular Activities including Choir, Band, Instrument Lessons, Drama, Lunch Bunch, Flag Football Club, Yearbook, Snowboard/Ski Club, Field Hockey Team, Cross Country Running Club, Basketball League, Fall and Spring Intramural Sports, Golf Club. Forensics Club.
MAP Testing which tracks individual student growth in Math, Reading and Language Usage disciplines
State-of-the-art STREAM (Science, Technology, Religion, Engineering, Art, and Math) Classroom, Library and Media Center
Specific to lower grades: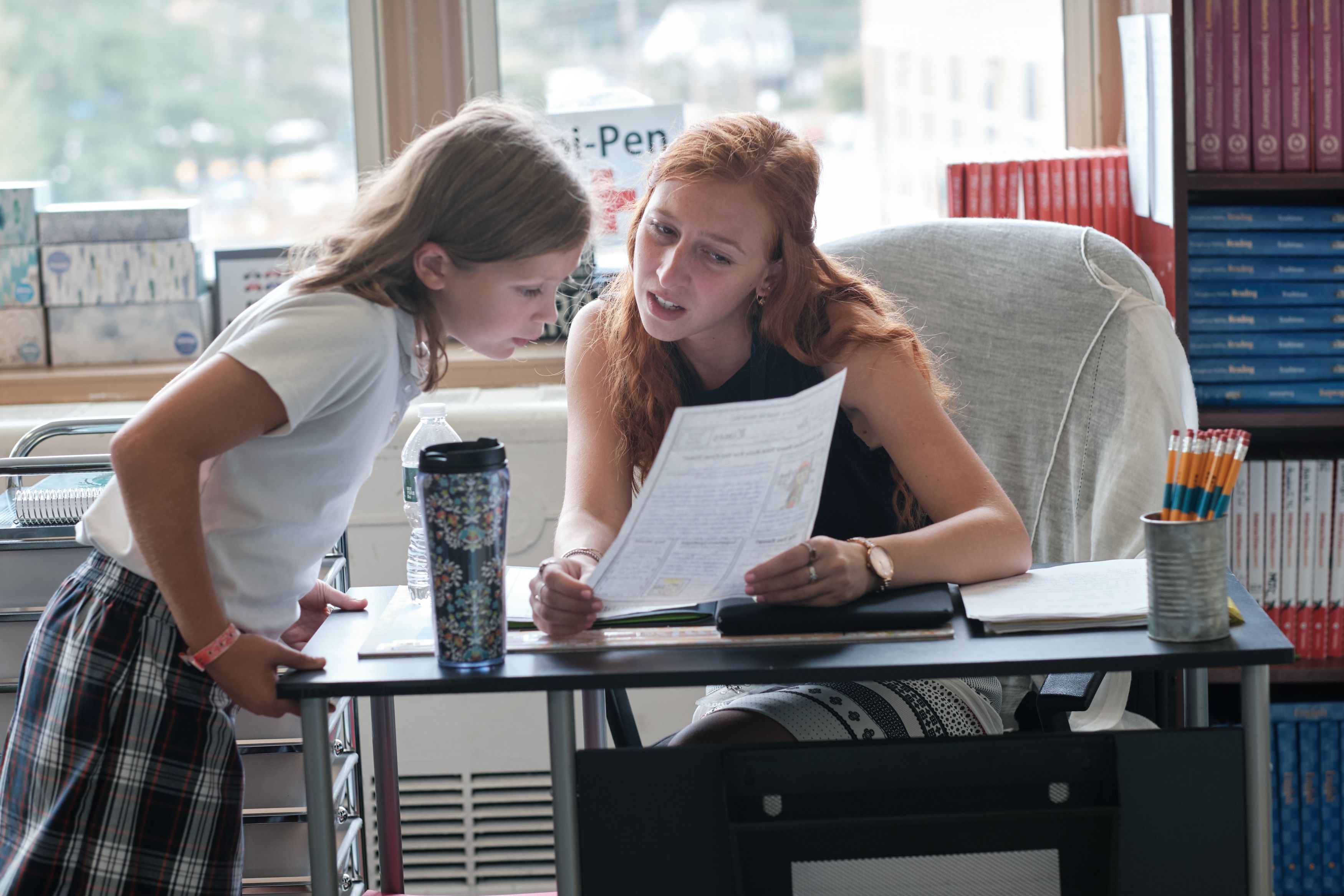 Affordable Before Care and Aftercare programs available
Special Education Learning Center for students who need academic support, including children with IEPs
Specialty Classes in STREAM, Music, Art, Library, Physical Education, and Spanish
Fine Arts integration and Creative Arts Enrichment Programs
Fountas and Pinnell Benchmark Assessment System
Wilson Fundations Phonics Program taught in K — Grade 3
Classroom projection—Smart TVs with Apple TV, Chrome book cart with 25 laptops on each floor for student use.
Specific to upper grades:
Full-time guidance department
Special education resource teacher for students with moderate special needs
Physical and Biological Science laboratories
A State-of-the-art technology lab equipped with Dell touch screen computers, wireless mounted TV and, staffed by a technology integration specialist
Specialty classes in Music, Art, Technology, Library Research, Physical Education, Study Skills and Spanish
Homework Strategy Program (HSP)
Exploratory week to enhance the curriculum
More than half of students taking the High School Placement Test in the past four years have scored in the highest category.
Saint Joseph School students are accepted into elite secondary schools, including:
Belmont Hill
BC High
Bishop Feehan
Catholic Memorial
Dexter Academy
Fontbonne Academy
Milton Academy
Montrose
Mount Alvernia High School
Newton Country Day
Nobles & Greenough
Notre Dame Academy
Portsmouth Abbey
Rivers
Roxbury Latin
Saint Joseph Prep
Saint Sebastian's
Thayer Academy
Ursuline Academy
Walnut Hill School
Xaverian Brothers High School