Parent School Association (PSA)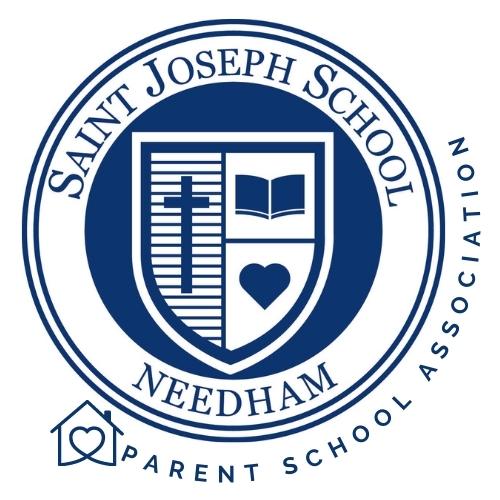 Saint Joseph School is well-served by a strong partnership between Parents, School Administrators, and Teachers, evidenced by a robust volunteer program and frequent opportunities to connect on school-related issues. One of the best parts of our school community is being part of the "Parent School Association" (PSA). You'll meet fellow parents, plan fun school-wide events, and get a chance to be involved in your student(s) school life.
We are always looking for parents to help out with school community events!
Your Parent School Association (PSA) fosters this partnership by:
Managing our volunteer programs including lunch-recess volunteers, and family events
Enhancing the school-home communication
Developing parent enrichment programs
All Saint Joseph School parents/guardians are automatically members of the PSA. There is no need to sign up, and we do not solicit dues.
---
PSA Meetings and Important Dates
The PSA hosts meetings that are open to all. Agendas include updates on important issues from the Head of School and Principal, reports from committee chairs about upcoming events and programs, and general community discussion. The following is the 2023-2024 schedule of PSA Meetings:
Thursday, September 14, 2023, 7:00 PM
Wednesday, November 8, 2023 8:15 AM
Thursday, January 11, 2024 7:00 PM
Wednesday, March 20, 2024 8:15 AM
Meetings are held In the Saint Joseph School Middle School Dining Hall. If you have a new idea or wish to provide feedback on a program or issue, you can place an item on the agenda by contacting the PSA Co-Chairs:
The PSA is also proud to create special memories for our students and their families with our Community Events held throughout the year. If you ask our students, they will rave about our Community Events - from the Street Hockey Tournament and Trunk-or-Treat to Field Day to the famous End-of-Year party. Don't miss any of the action, make sure to visit the
Community Events Calendar
.
---
Volunteer Opportunities
We welcome your active involvement in our volunteer program. Your participation is the key to our success. It takes a small army to offer our children all the "extras" that parent volunteers are responsible for - from Pizza Fridays and Trunk-Or-Treat to Field Day and the End of the Year Party. Please click on "VOLUNTEER NOW" to open up a world of possibilities!
---