Our Curriculum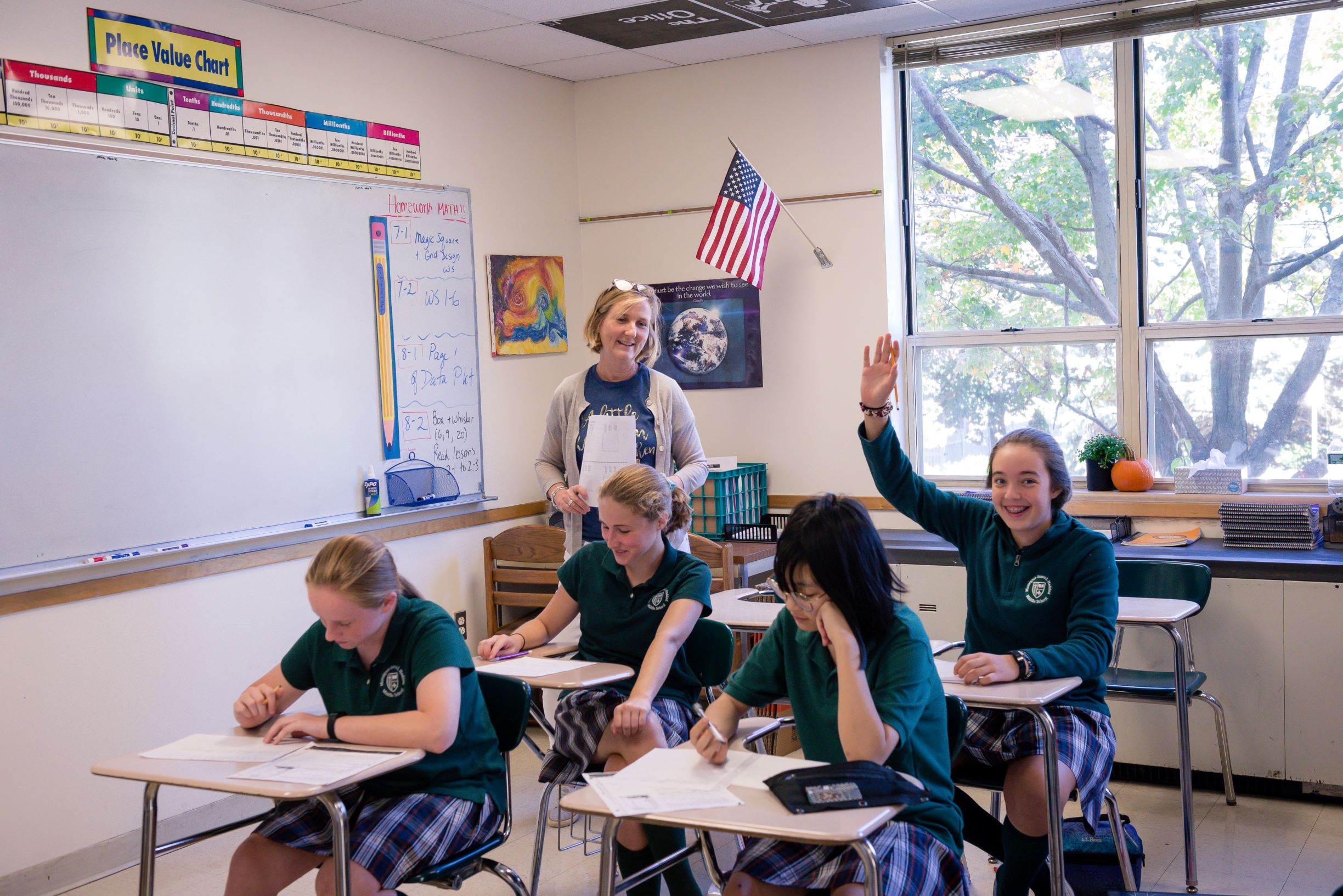 We are pleased to offer a challenging and well-balanced academic program at Saint Joseph School. Through an eighteen-month process working directly with Boston College, the faculty and staff wrote their own curriculum. The Saint Joseph curriculum is unique to Saint Joe's. Our curriculum was written to provide a rigorous education for our students. We took the best of the Massachusetts State Frameworks, Massachusetts Common Core, and what we as experienced educators know to be the best for early childhood, elementary, and middle school students.
From the earliest grades, students are engaged in a balanced academic program, emphasizing both a structured approach to education and a creative and engaging style of teaching and learning. Attention is given to all different learning styles of the students. While close attention is given to the foundations in education, students are also taught to have an appreciation for the fine arts and an understanding of technology as a tool for enhanced learning.
"What I love about Saint Joe's is my awesome friends and kind, caring teachers."

- Max
Classes in preschool through grade 4 are self-contained, that is to say, all major subject areas are taught by the classroom teacher. In grade 5, students begin to change classes (and teachers) for major content areas: Math, English/Language Arts, Science and Social Studies.
For Grades 6-8, our curriculum reflects the school's philosophy that young adolescents learn best when exposed to learning experiences that are highly experiential, authentic, and interdisciplinary in nature. The whole world becomes the classroom for students in these grades through the integration of technology throughout the curriculum, as well as through off-campus field trips and exploratory weeks.